19 Things Anne Hathaway Would Never Wear Again...But I Really, REALLY Wish She Would
And I'm obsessed with all of them.
1.
If you know one or 772 things about me, one of them is that I absolutely LOVE early 2000s Anne Hathaway.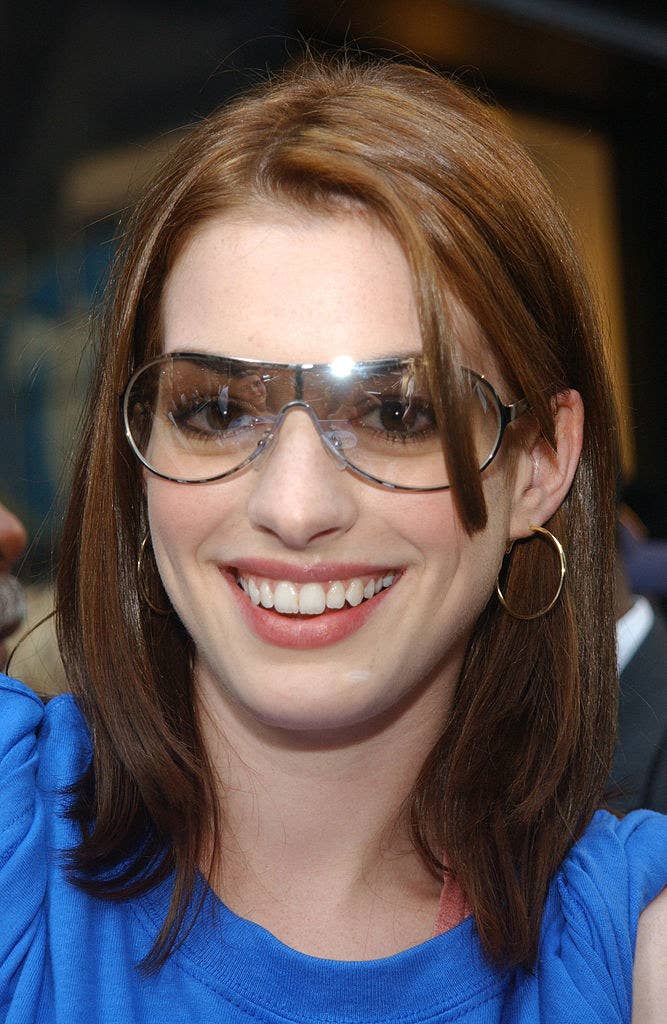 2.
That's because Anne Hathaway was a queen of early 2000s style.
3.
A true champion of the genre.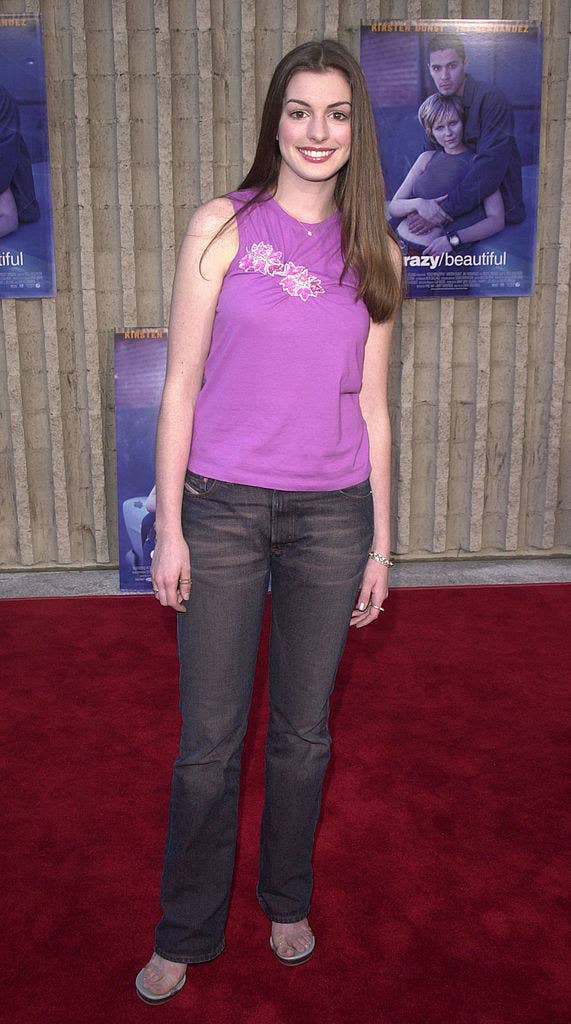 4.
In the early 2000s, Anne went to basically any and every event she was invited to...like this Juicy Couture gifting suite.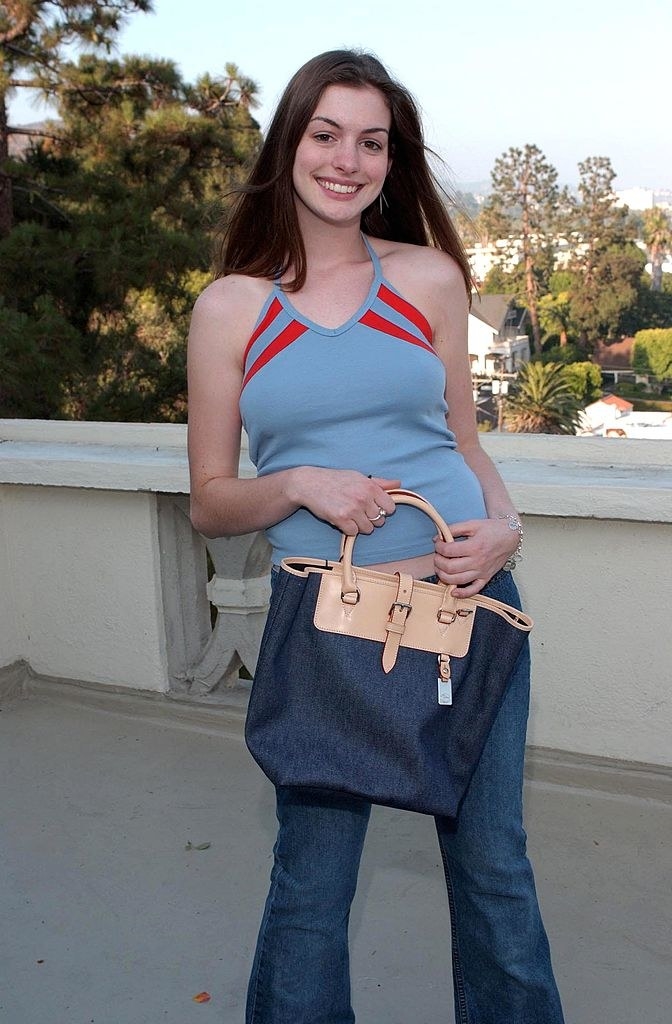 5.
Here she is at the E.T. the Extra-Terrestrial 20th Anniversary premiere.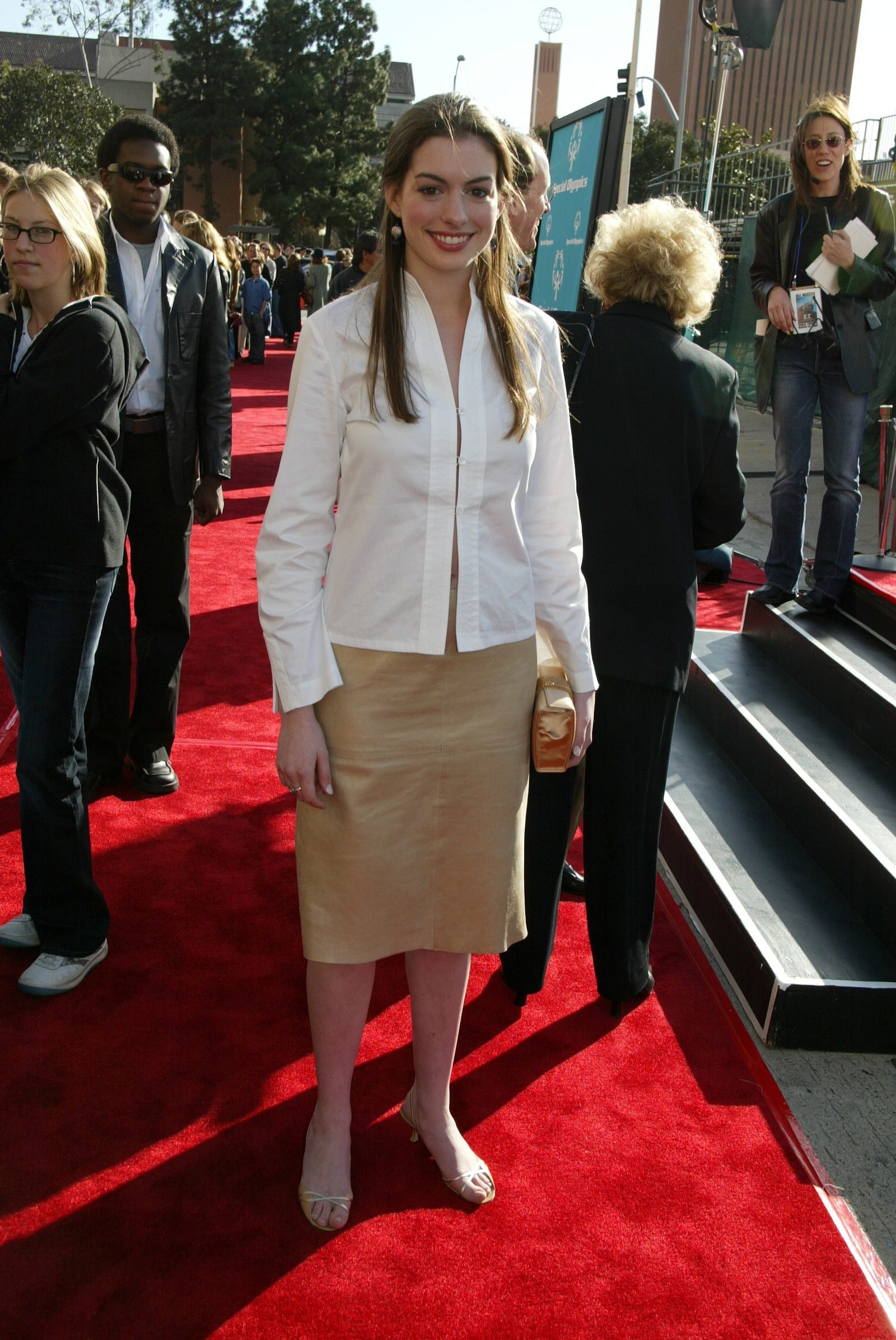 6.
The Road to Perdition premiere.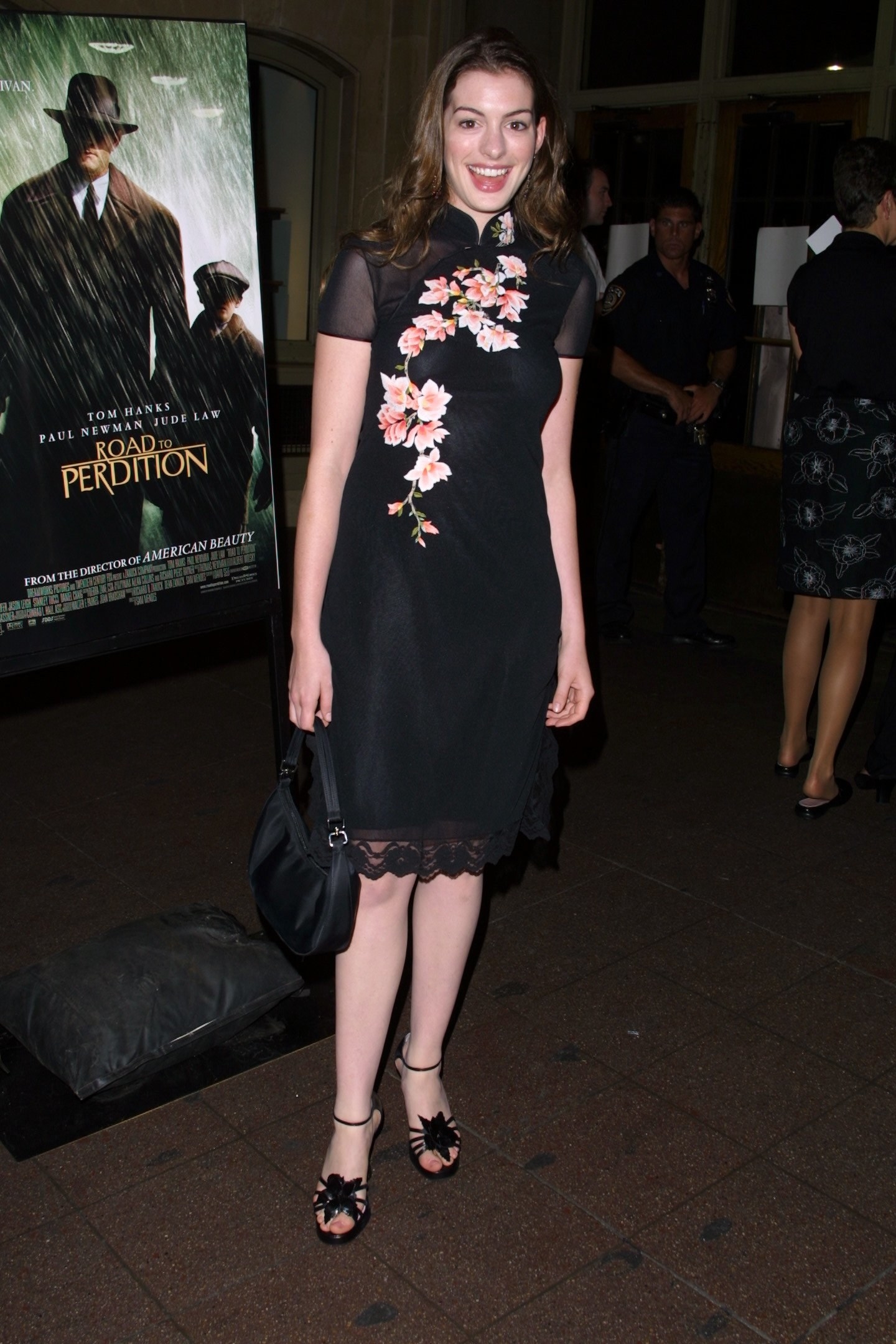 7.
At some PlayStation 2 thing.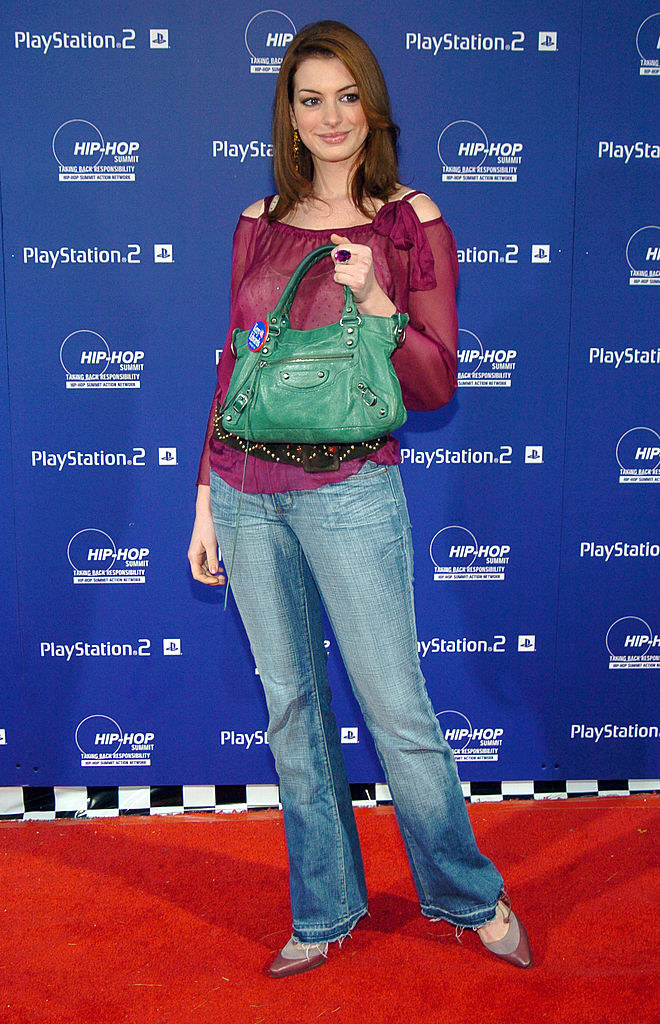 8.
And she even scored an invite to Britney Spears' release party for her third album, Britney.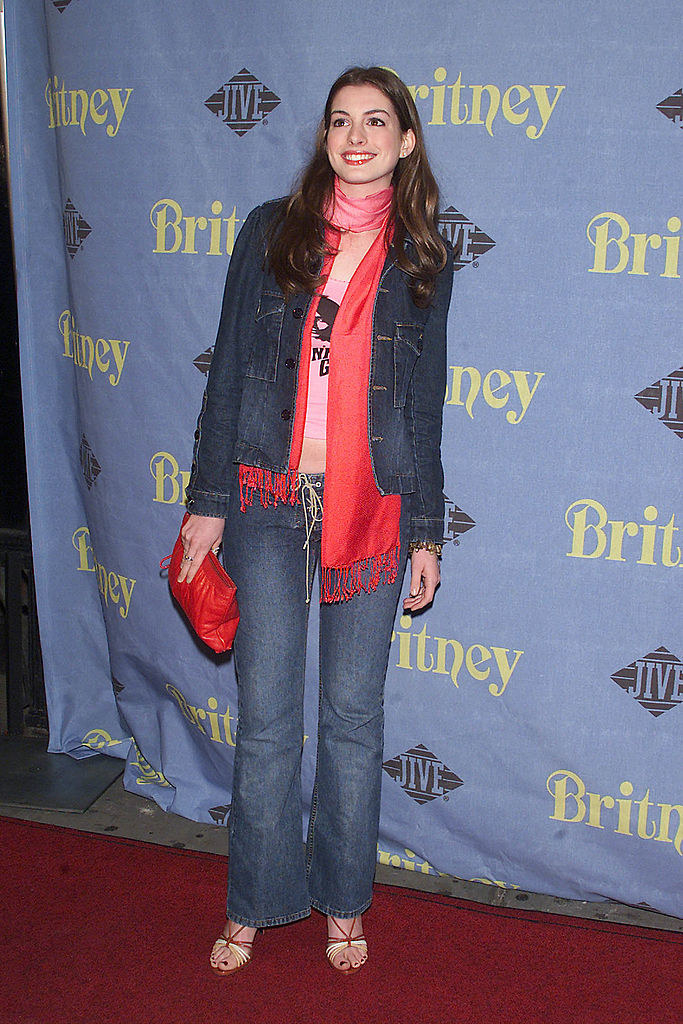 9.
Here's what she wore to the 11th annual Boathouse Rocks event at Tavern on the Green.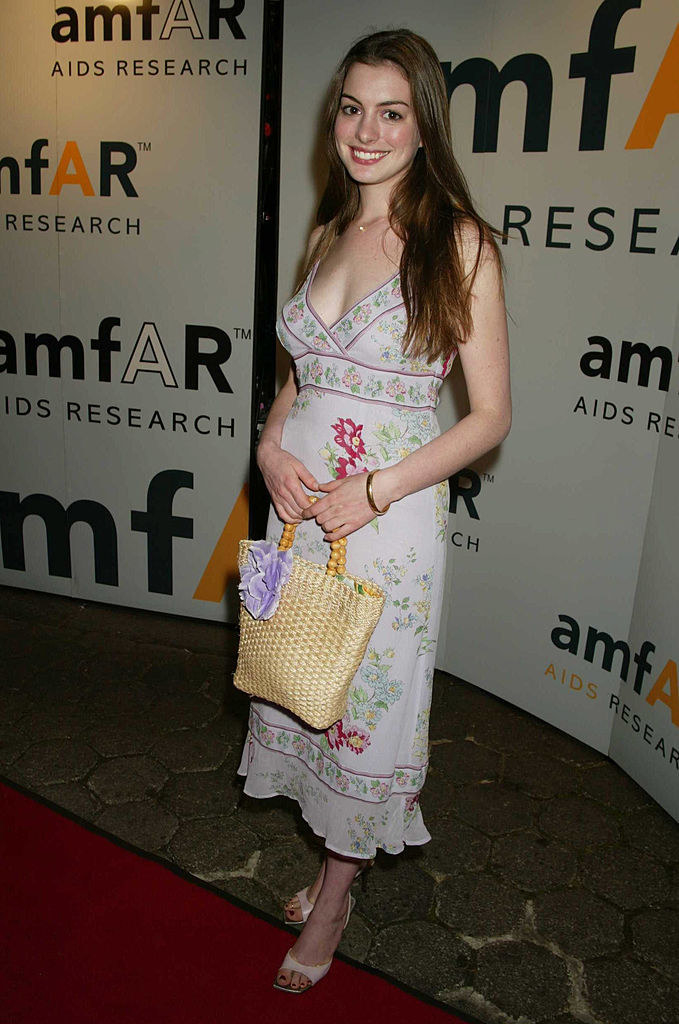 10.
The Season 5 premiere of Sex and the City.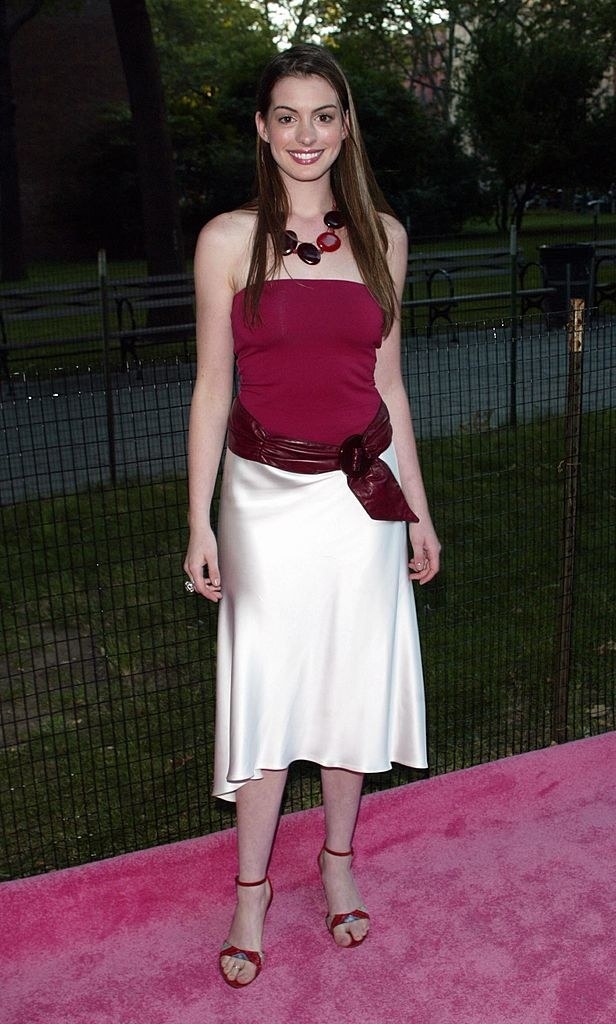 11.
Look at this gorgeous skinny long scarf she wore to The Lord of the Rings: The Two Towers premiere!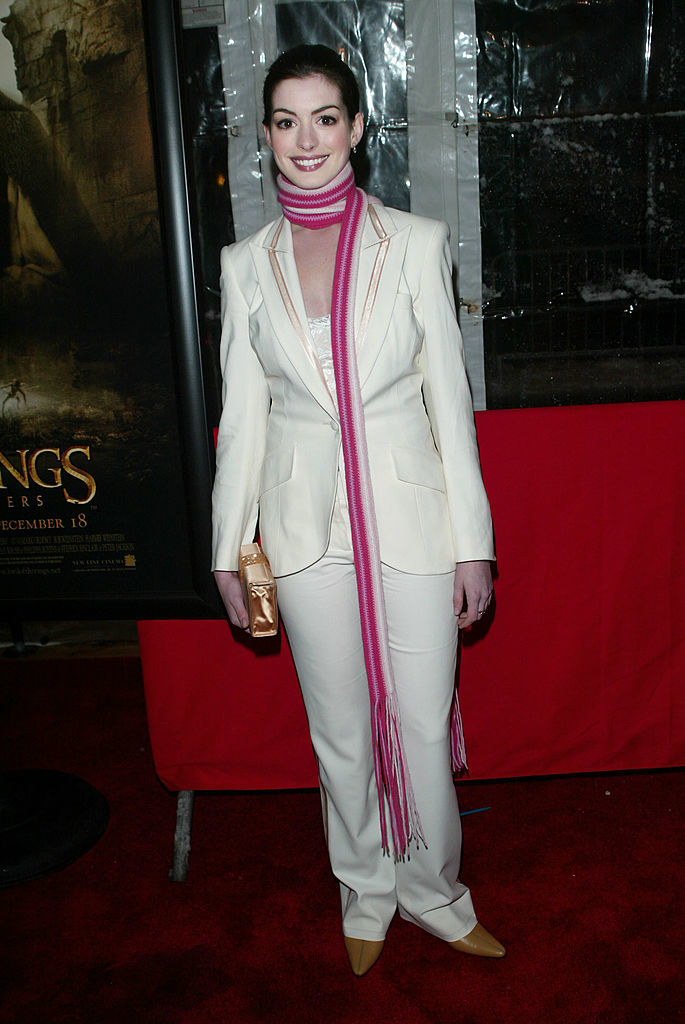 That is one large scarf, queen!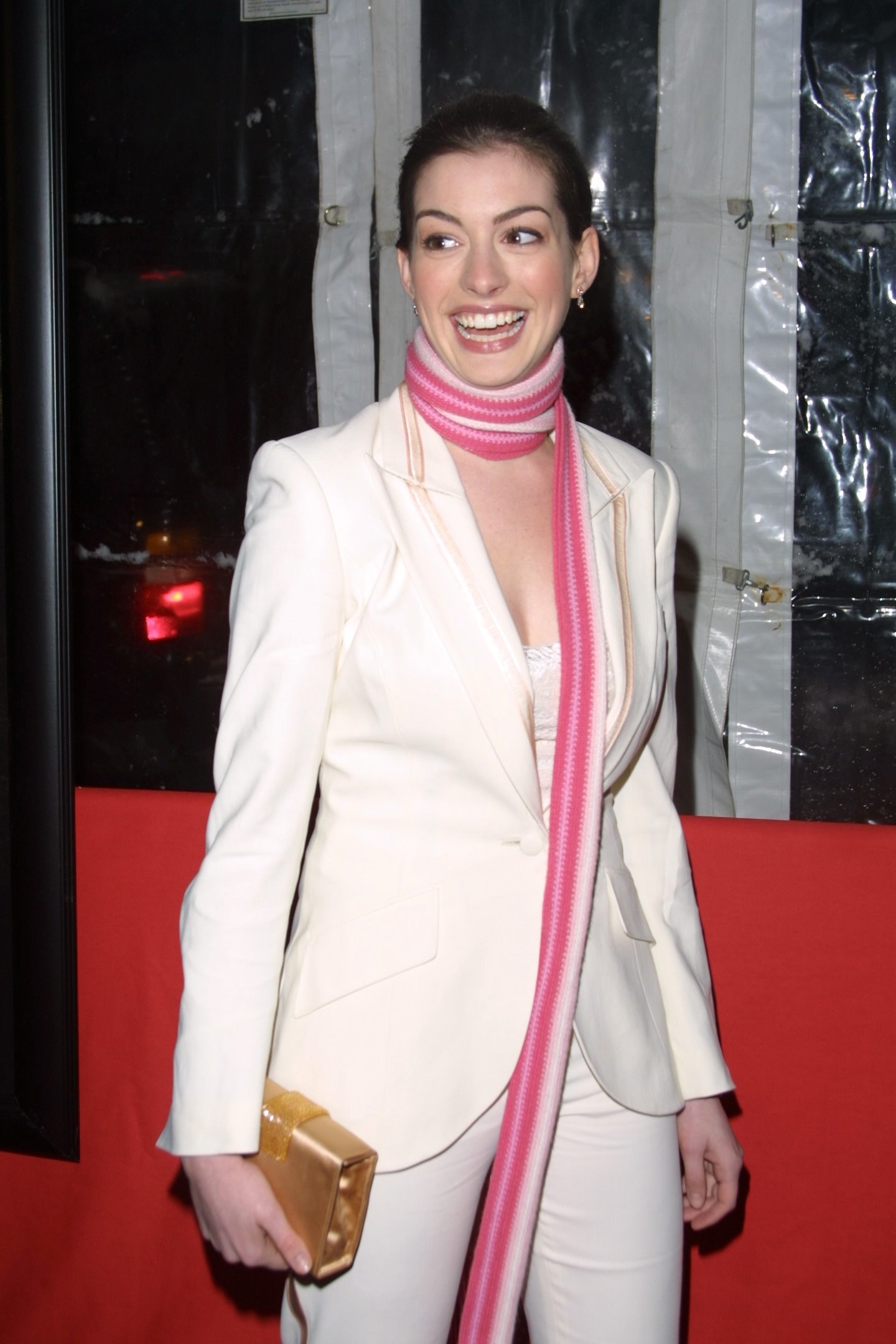 12.
Sometimes Anne dressed more casual, like this time on TRL.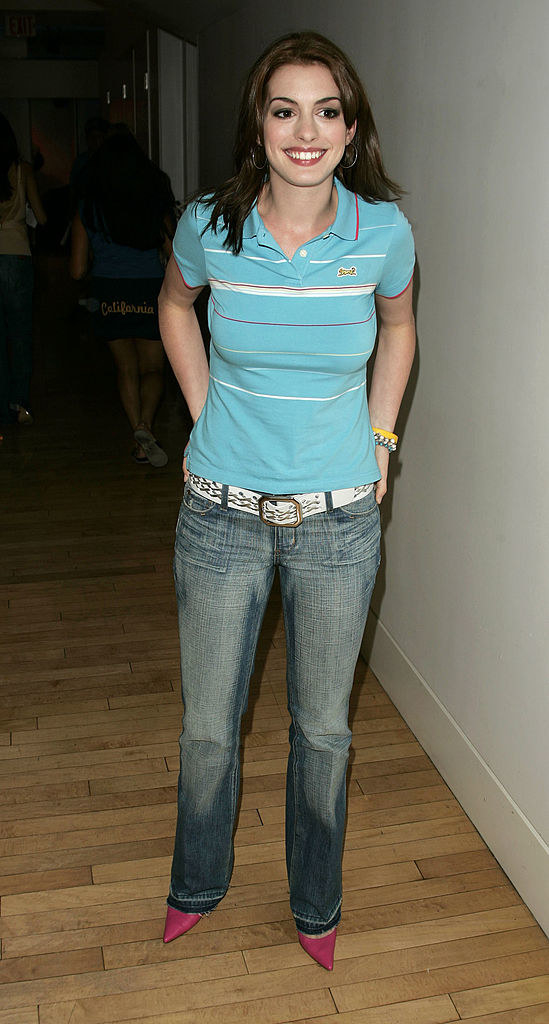 13.
At the Teen Choice Awards she wore a classic Urban Outfitters (or American Eagle?) graphic tee.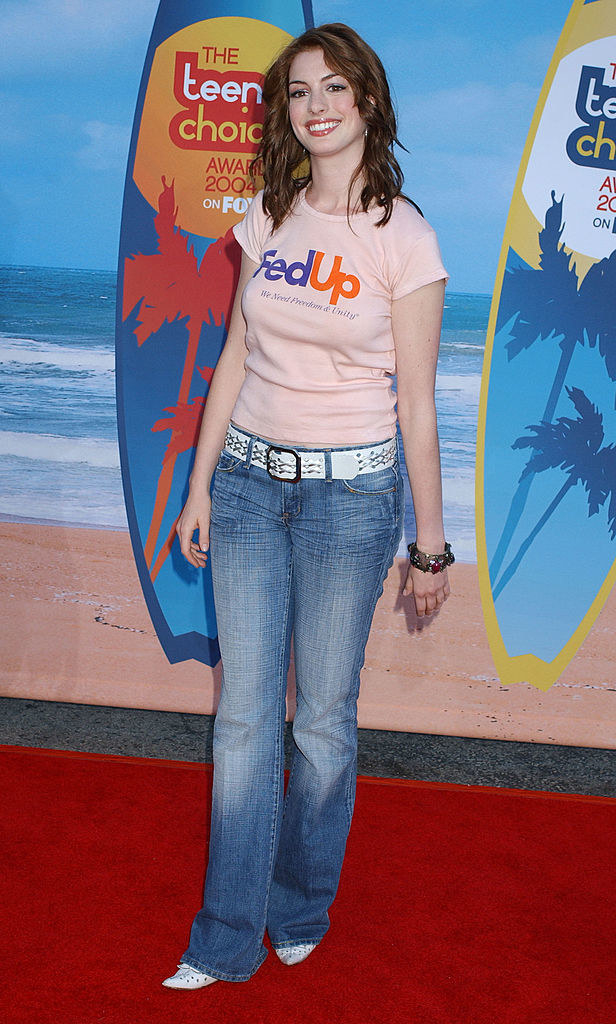 I mean, this was literally me wearing my "Getting Lucky In Kentucky" shirt after shopping at Urban for the first time.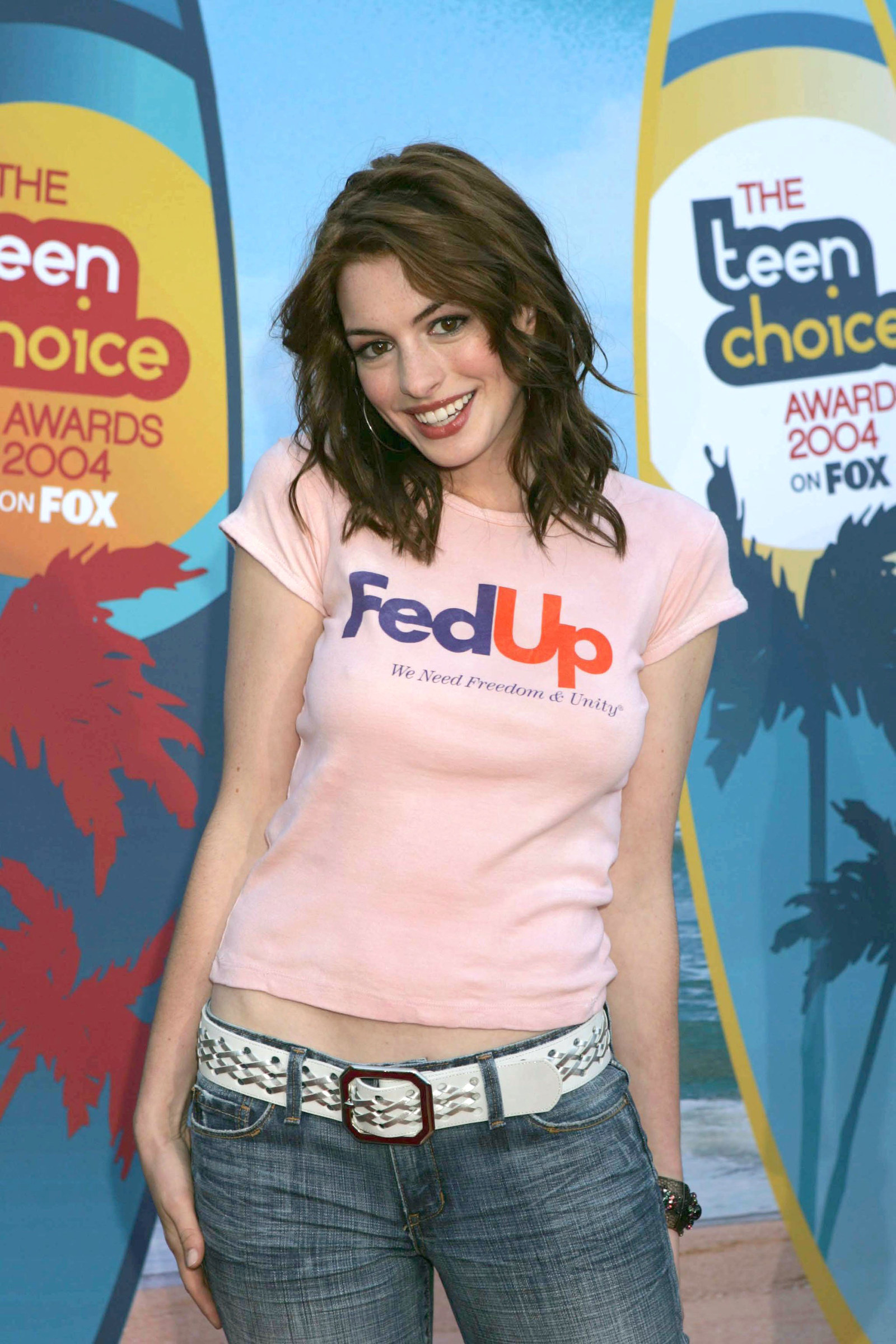 14.
I'M OBSESSED with this giant tie she wore to the Kid's Choice Awards.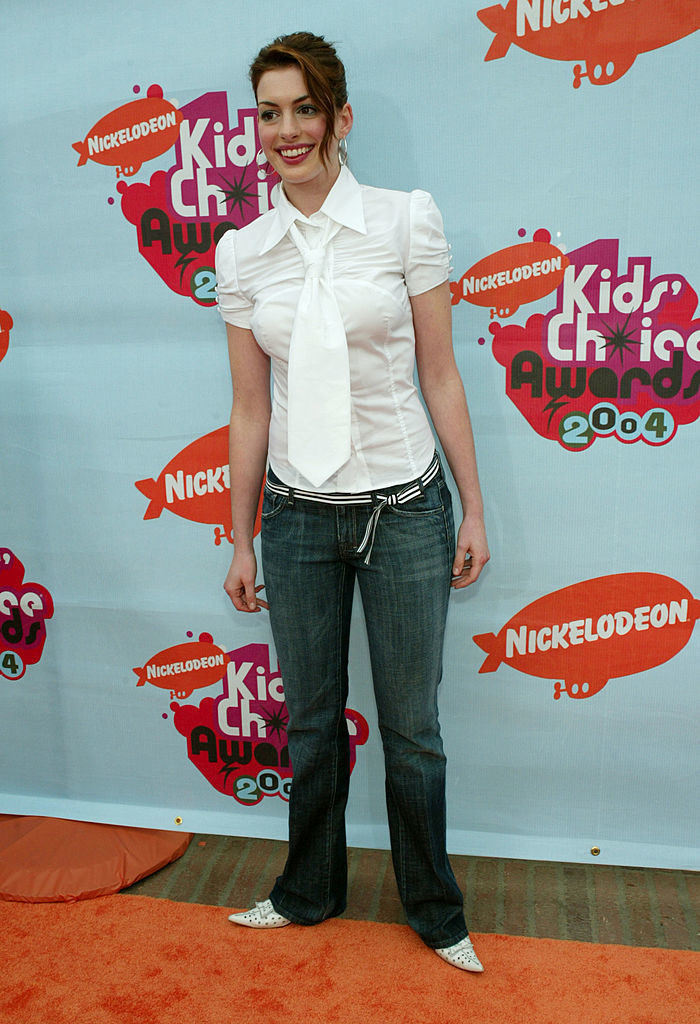 Avril Lavigne and Krusty the Clown are shaking!!!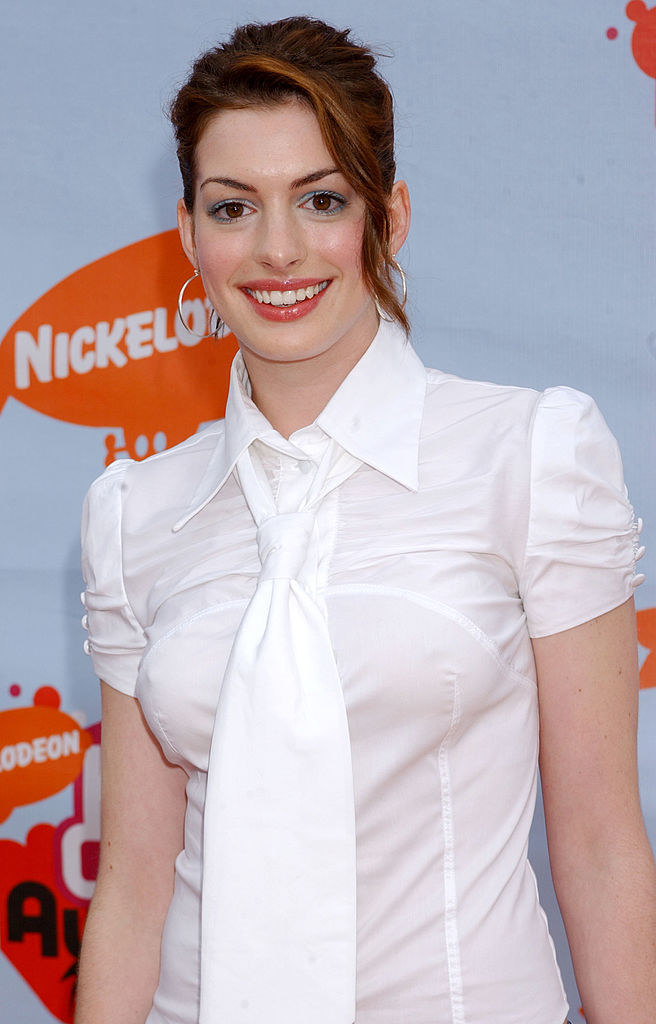 15.
This was a cute moment at the Ella Enchanted premiere.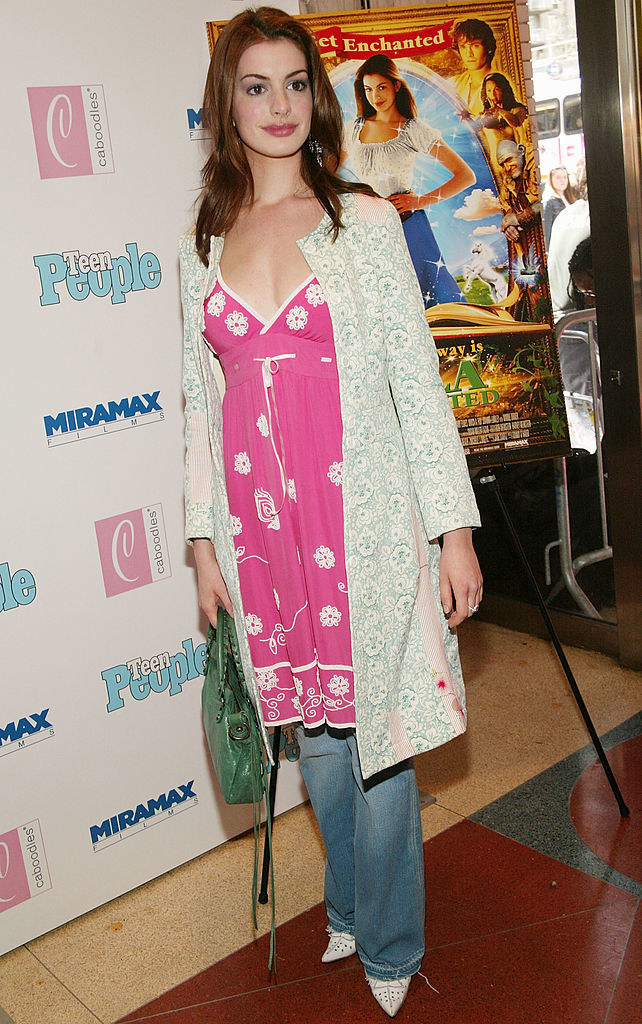 16.
The Princess Diaries 2 premiere.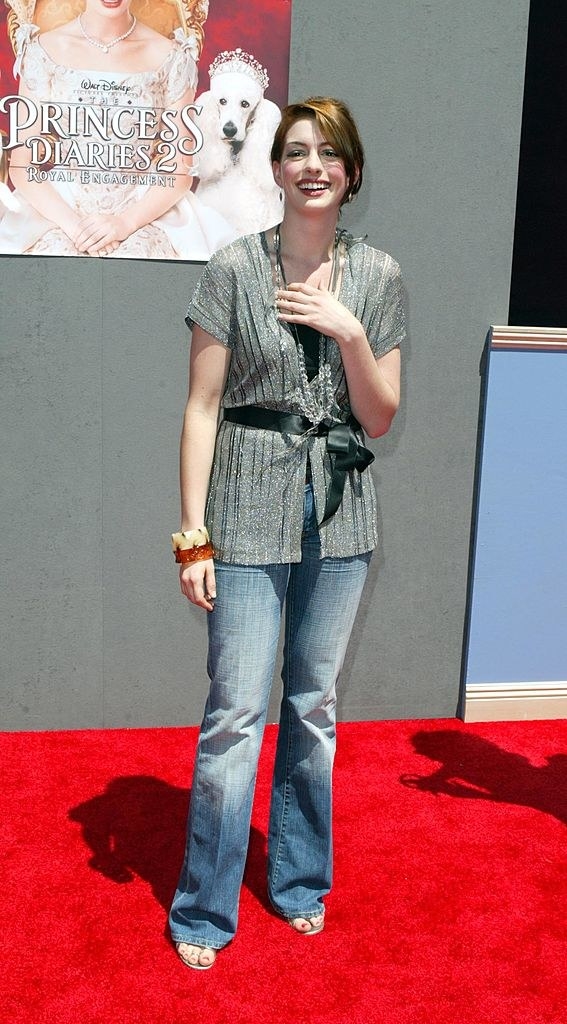 17.
And a brown moment at some other random premiere.
18.
Lastly, this 2001 look was all my girlfriends' go-to Spring Fling dance look and is still gorgeous to this day!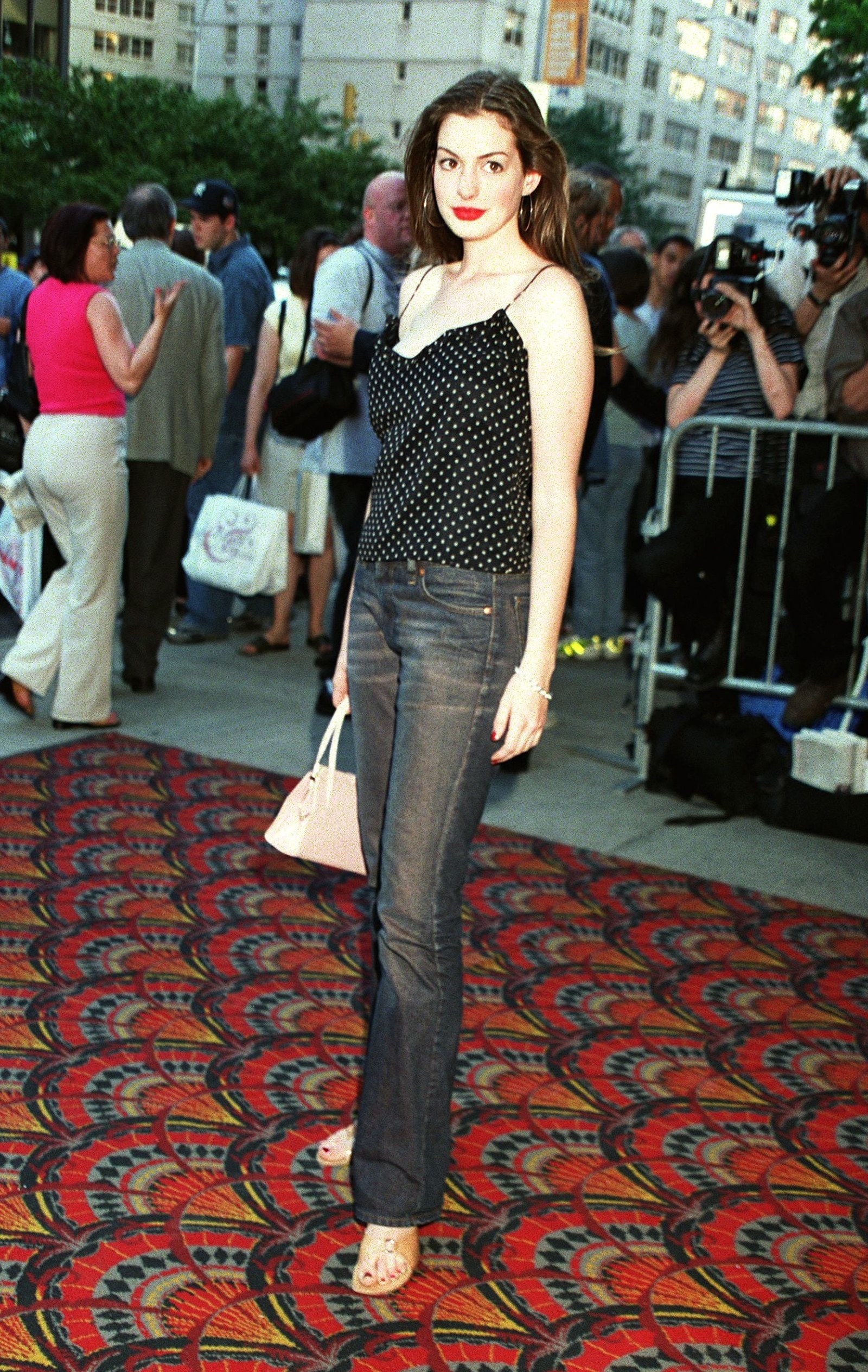 19.
In conclusion, all of these looks will be back in style within the next two years so here's a great picture of Anne filming The Devil Wears Prada.