Watch Paid TV Sports Analysts "Debate" With The Elegance Of Drunk College Kids
When hilariously high tensions meet embarrassingly limited vocabulary.
ESPN's First Take — starring the infallible Skip Bayless and the unconscionable Stephen A. Smith — is a "debate" bitchfest where the winner is determined by who can raise their voice higher. Sadly, this format is catching on and quickly becoming the only form of "analytical" discussion on television.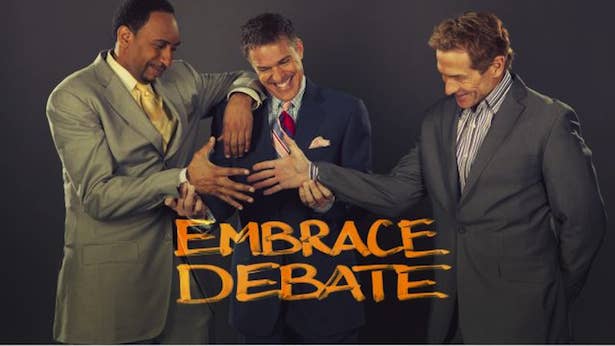 Skip and SAS are the undisputed kings of spewing unintelligible bullshit at each other, but the following clip from CSN New England's Sports Tonight shows Gary Tanguay and Kirk Minihane are coming for the throne.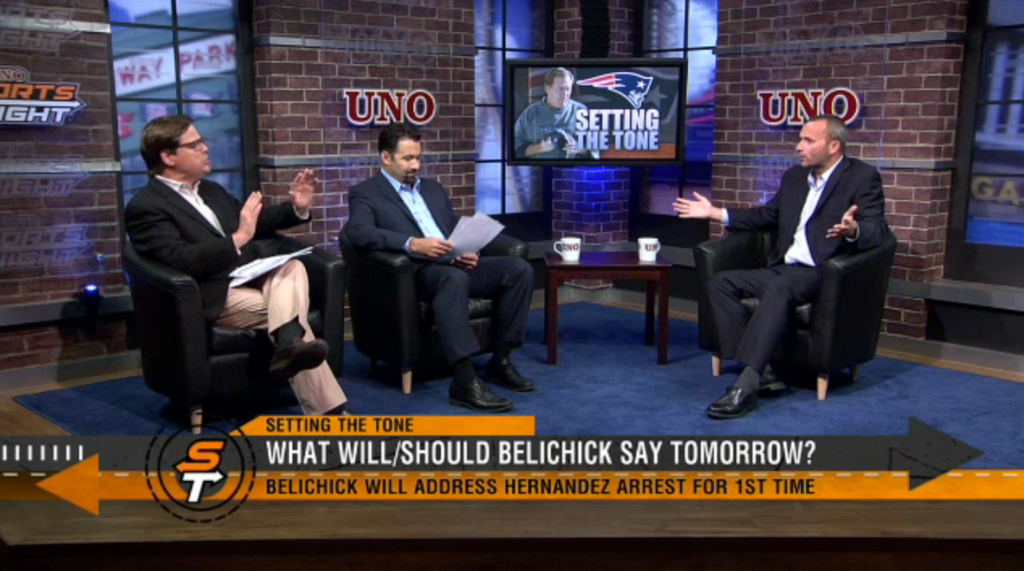 Yesterday, these men — who are paid for their sports analysis — lost their shit over the question of whether or not New England Patriots' coach Bill Belichick would talk about Aaron Hernandez in the team's press conference, which was beautifully analogized as "if someone at Subway kills a guy, does the manager owe an explanation as to why he hired him?" Then the 2nd-grade insults start flying and the real fun begins.
Listen to these grown men fight over the shovel in the sandbox:
Ladies and gentlemen: sports discussion at its most civilized!