This past Sunday the New York Mets capped their series with the Philadelphia Phillies with an 8-0 victory. Matt Harvey — a strong candidate to be the NL starting pitcher in the All-Star game — finally got some run support, and he can thank David Wright for much of it. The all-star third baseman had one of the best offensive games of his career on Sunday, crushing four extra-base hits. He's the first Mets player to accomplish such a feat in 14 years.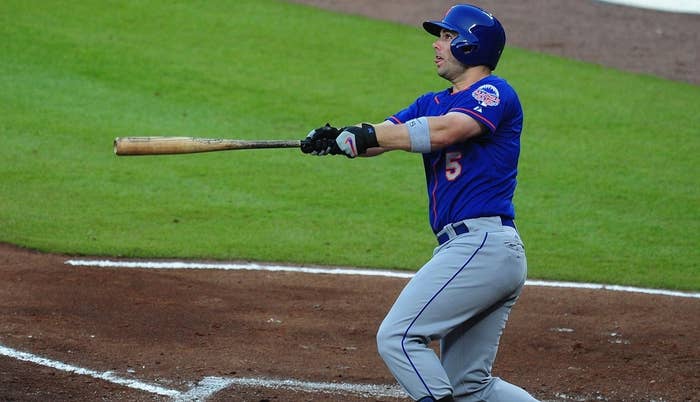 4th Inning: Double
When Wright first came up with the Mets he was known for his ability to hit the ball to the opposite field with power; it was one of his greatest strengths as a hitter. But as he got old he got home-run happy and tried to pull the ball more often. A tell-tale sign of when Wright is swinging a hot bat is when he's driving the ball where it's pitched, which he did all day Sunday.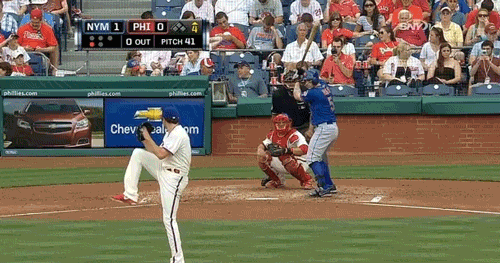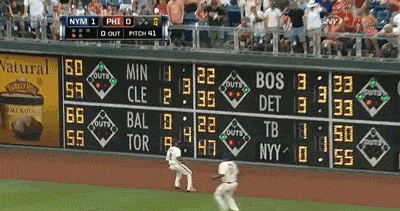 5th Inning: Double
After hitting that ball off the base of the right-center field wall, the Mets slugger hit a nearly identical line drive three-quarters up the wall merely one inning later.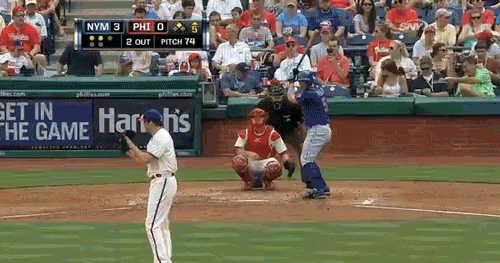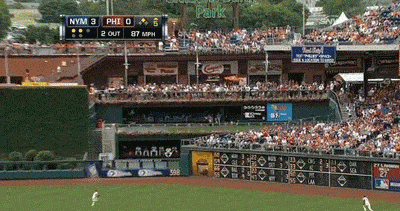 7th Inning: Triple
After a short rain delay Wright attacked the Phillies bullpen by mashing another pitch on the outside half of the plate to deep center field. It was the third time he'd barely missed a home run, but he settled for a stand-up triple.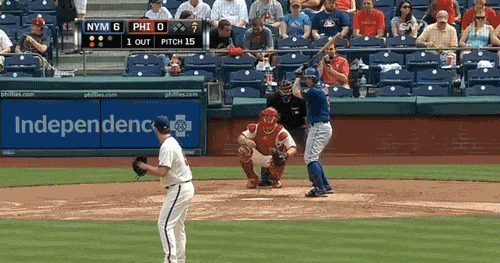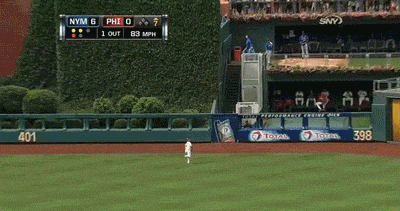 9th Inning: Home Run
In Wright's final at-bat of the game he demonstrated his power by waving at a low and outside pitch with one arm and driving the ball over the left-field fence.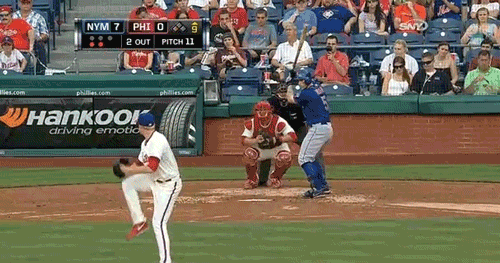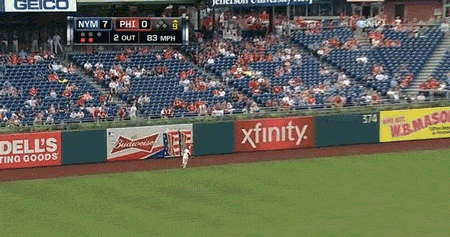 As if that wasn't enough, Wright also leapfrogged San Francisco's Pablo Sandoval in voting for the starting third base slot in the All-Star game, which will be played at the Mets' home stadium, Citi Field.