This Is What It Looks Like When A Sports Franchise Completely Gives Up
The Miami Marlins are hopeless and their fans are nowhere to be found.
The Miami Marlins have finally found a solution for their boundless attendance issues...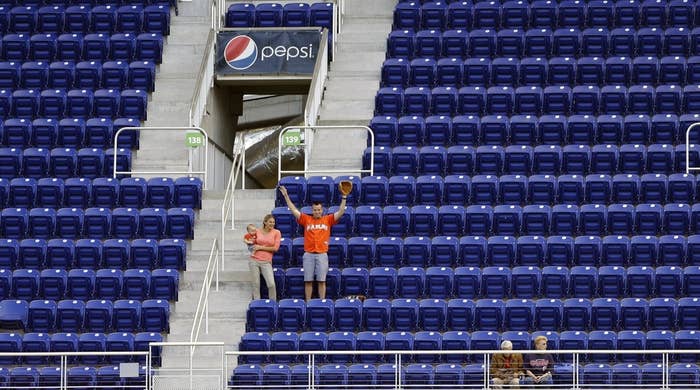 The South Florida franchise decided to completely ignore the fact that their entire upper deck exists.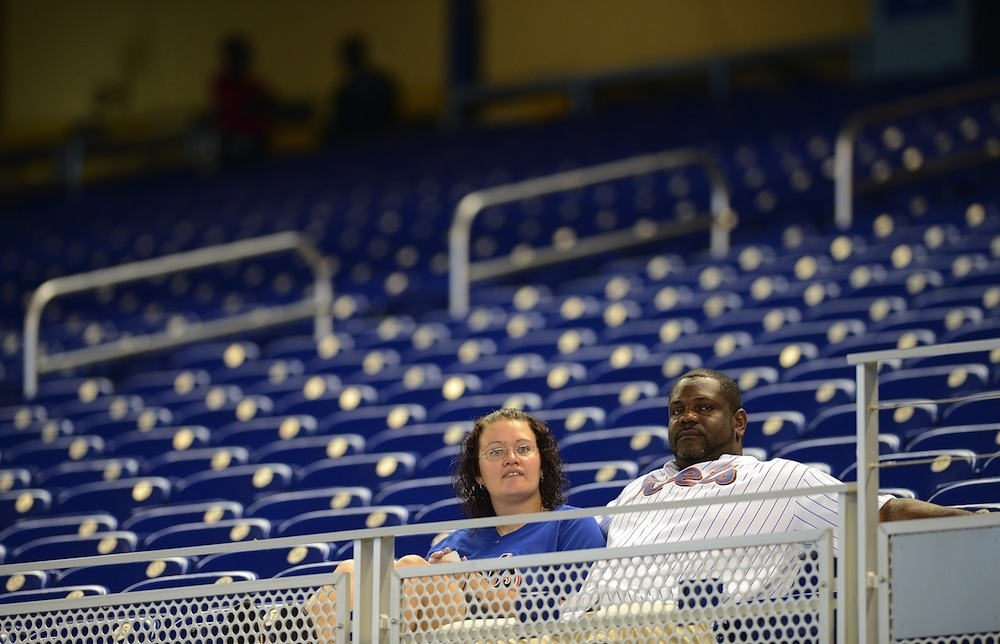 The upper bowl of Marlins Park will be closed for all the Monday thru Thursday games of the team's upcoming homestand, and possibly the rest of the season. All ticket holders in the upper bowl will be relocated to lower seats, free of charge.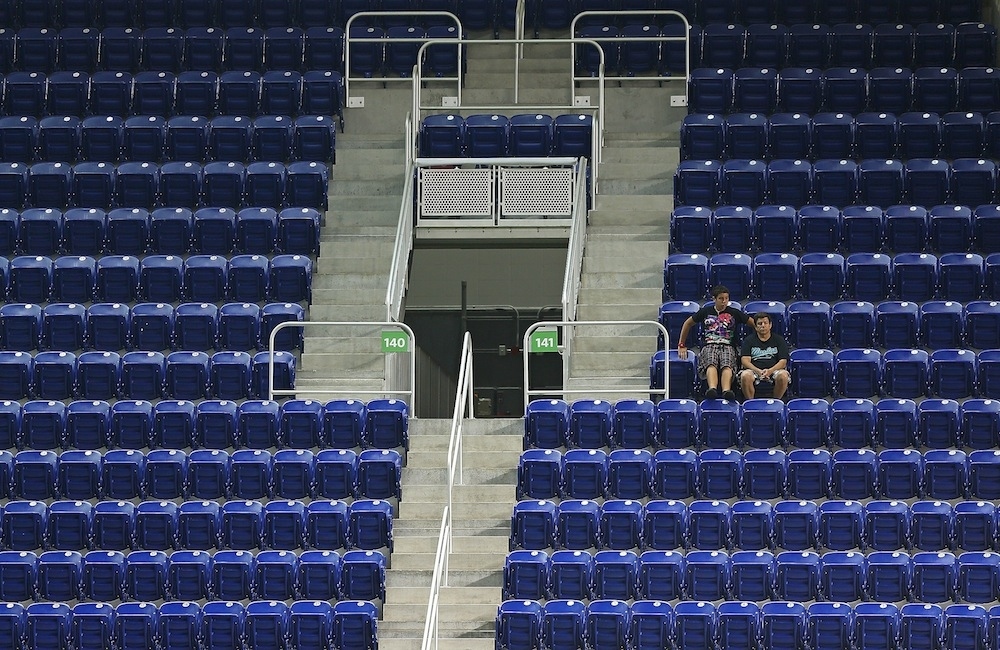 Marlins Park opened last year to much fanfare, but very few actual fans, and having the worst record in the MLB this season hasn't helped attract new customers.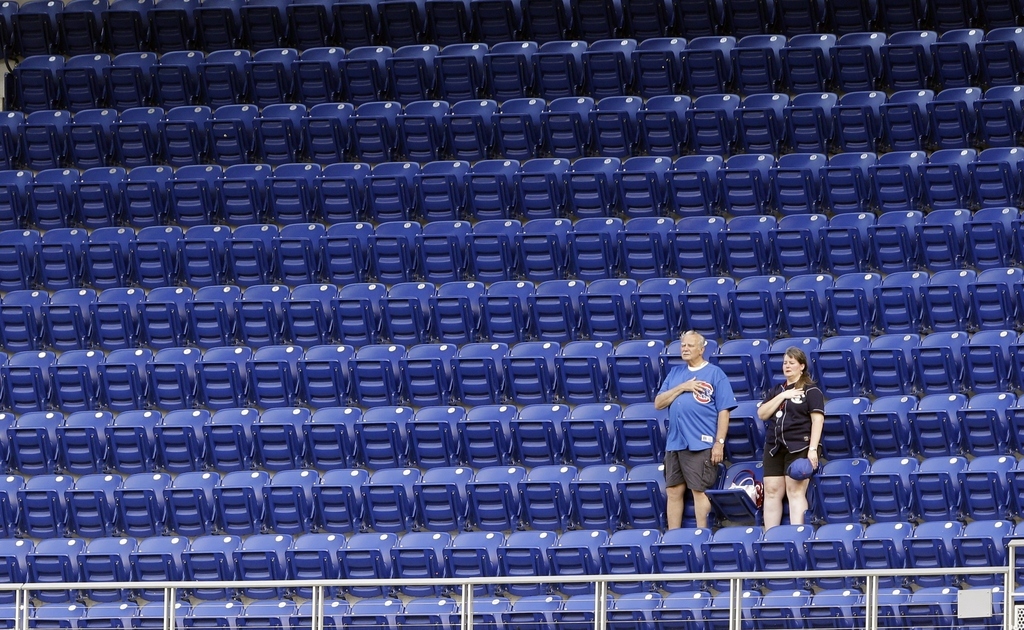 Construction of the stadium controversially dug deep into the pockets of Miami citizens and the team's level of play has done very little to offset taxpayer's anger.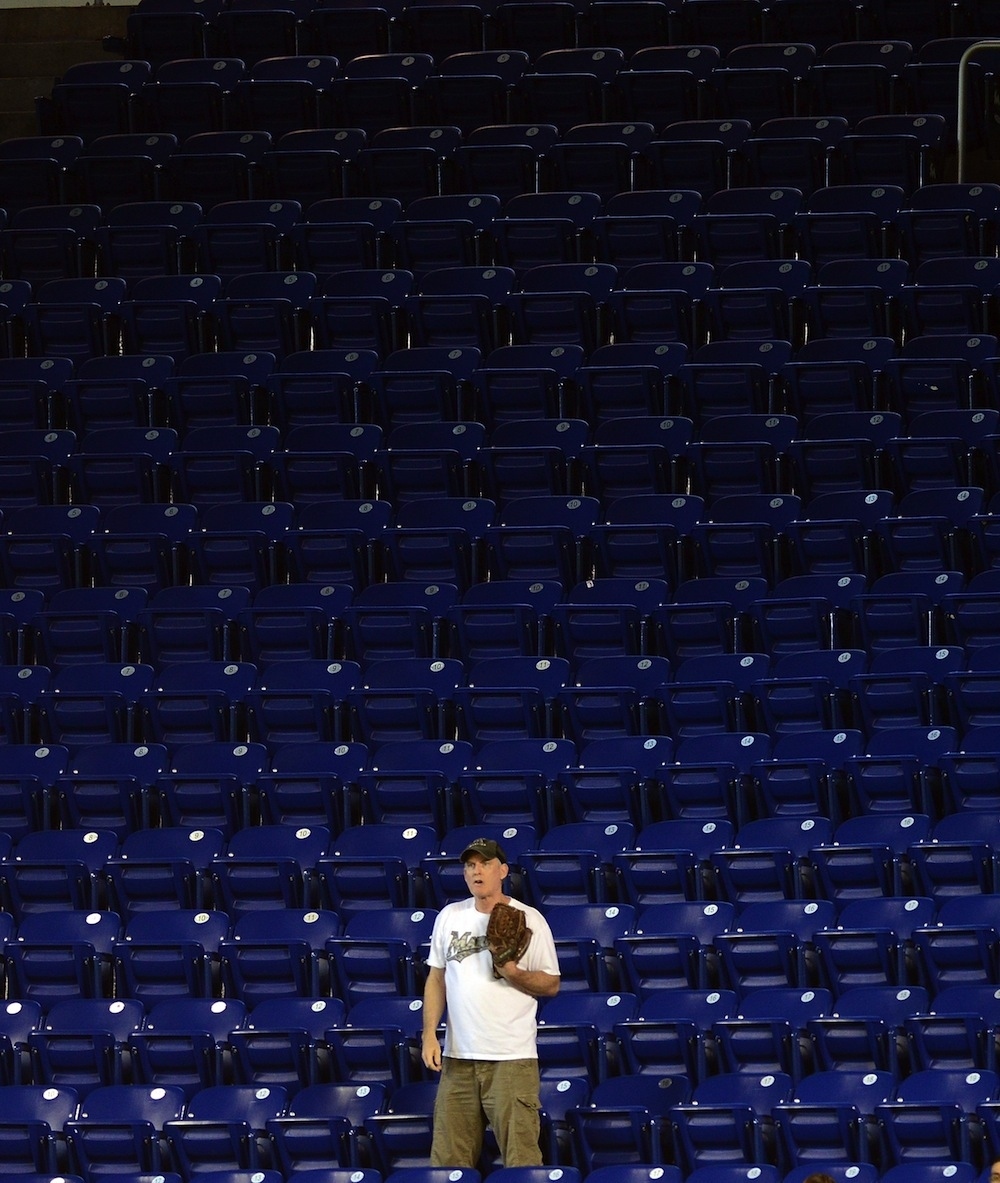 And there doesn't seem to be much hope on the horizon.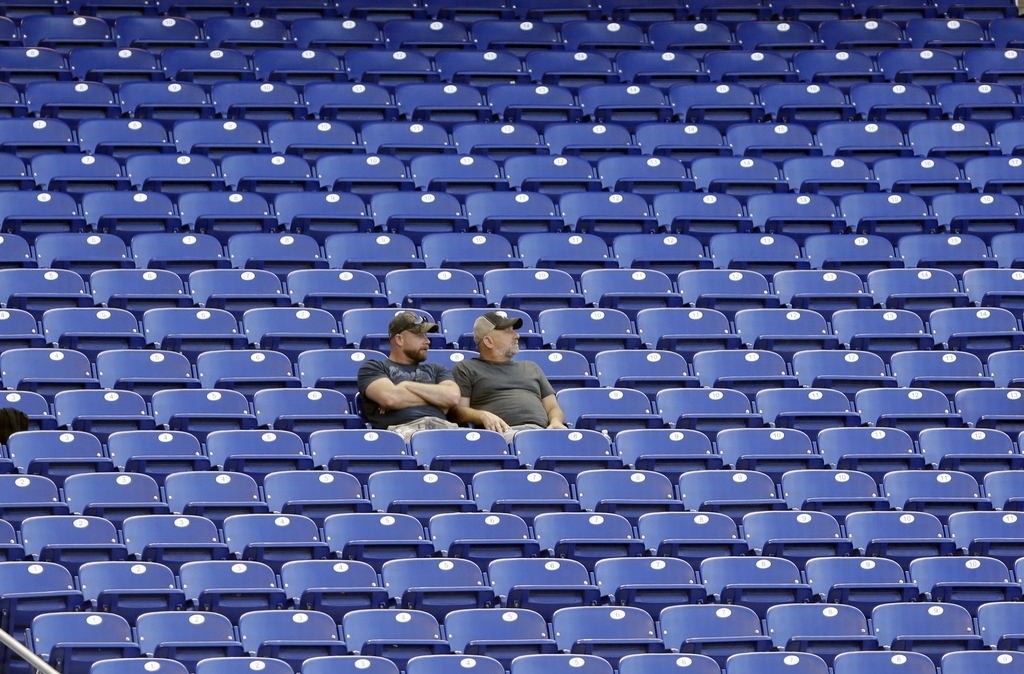 But on the bright side it's a really peaceful place to take a nap!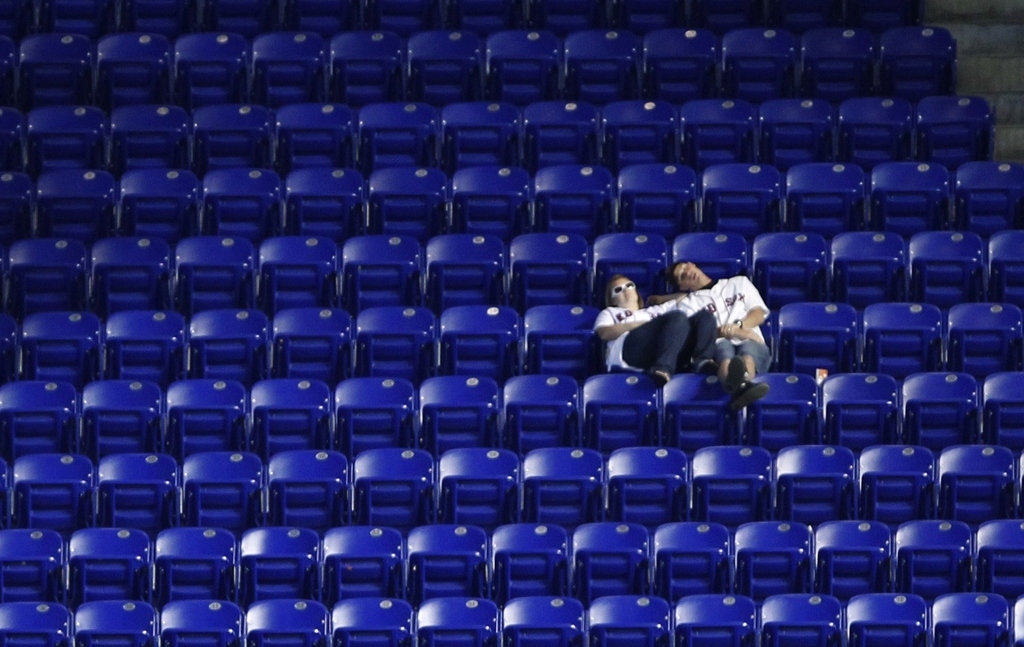 And there's always the Miami Heat!