Baseball games this early in the season rarely register on the radar of non-diehard fans, especially when both the NBA and NHL playoffs are still in full swing. To get someone to change the channel to baseball at this point in the year, you'd need, let's say, a special match-up between rivals, involving multiple dramatic historical storylines, and a nailbiter of a thrilling conclusion. Last night's Subway Series game between the Yankees and Mets was exactly that.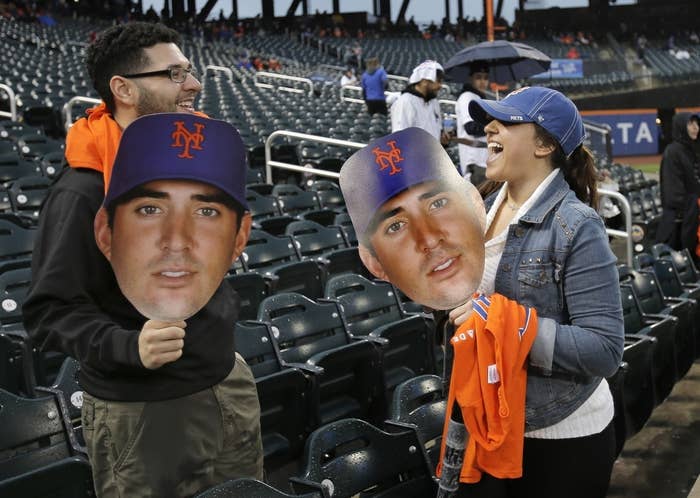 The game was hyped for plenty of reasons: Mets phenom/savior Matt Harvey was pitching his first game against the Yankees, while legendary Yankees closer Mariano Rivera was bidding farewell to his crosstown rival. (Rivera is retiring at the end of this season.) The Sandman was even given the honor of throwing out the game's ceremonial first pitch to longtime Mets reliever John Franco.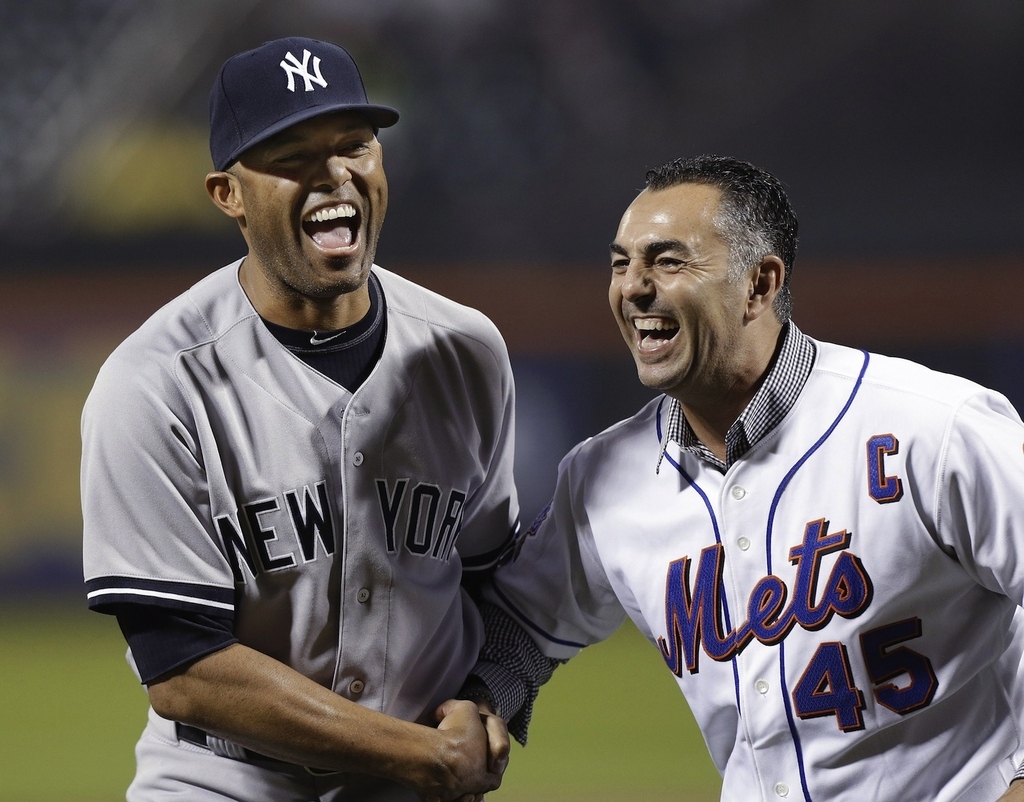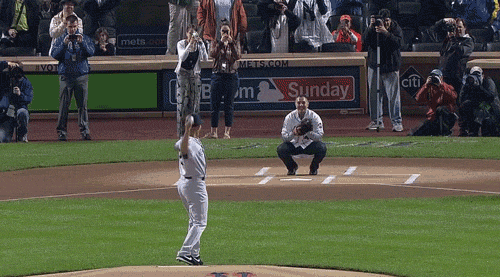 The contest between rivals lived up to every letter of its billing, as Harvey's matchup against Yankees ace Hiroki Kuroda turned into a brilliant pitcher's duel. Kuroda pitched seven scoreless innings of four-hit ball while striking out seven. Harvey pitched eight innings, giving up one run on six hits, while striking out 10. Neither starting pitcher walked a batter or gave up an extra-base hit. Sometimes pitcher's duels are straight-up boring, but in a big rivalry game like this, they can be excitingly tense, with every baserunner becoming potentially crucial. (Only one inning passed last night without a hitter getting on.)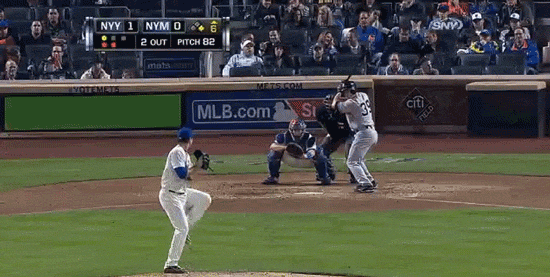 And in addition to the brilliant pitching performances, Brett Gardner made his second game-saving play on a potential Daniel Murphy extra-base hit in as many days.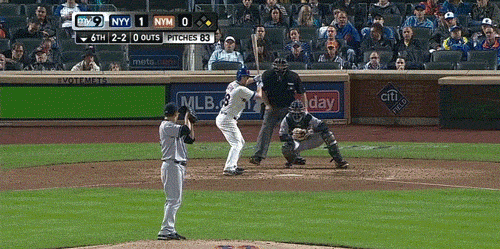 But the real drama happened when the invincible Mariano Rivera walked on the CitiField mound for most likely the last time. Rivera entered the game with a 1-0 lead and had not blown a save in 18 chances this season. But after Daniel Murphy led the inning off with a ground-rule double down the left-field line, Mets captain David Wright wrestled a cut fastball up the middle.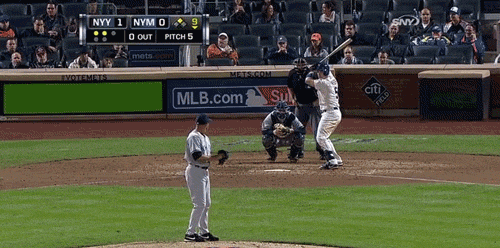 Murphy scored from second base to tie the game, while an errant throw allowed Wright to advance to second on the single.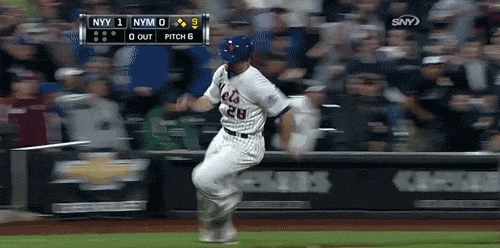 Which brought up lefty Lucas Duda, who prior to that at-bat had only been 4-32 with runners in scoring position this season.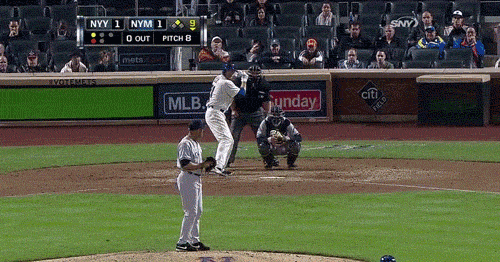 Sure enough, Duda powered another of Rivera's famous cut fastballs — which have routinely eaten up left-handed hitters for nearly two decades — into shallow right field, completing the unlikeliest of comebacks.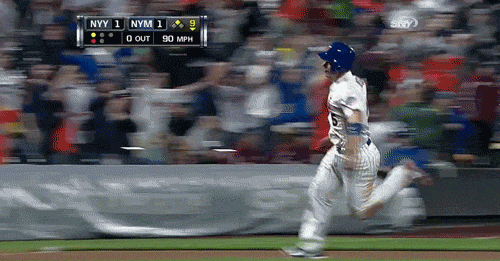 It only took the Mets nine pitches against Rivera to earn the walk-off victory.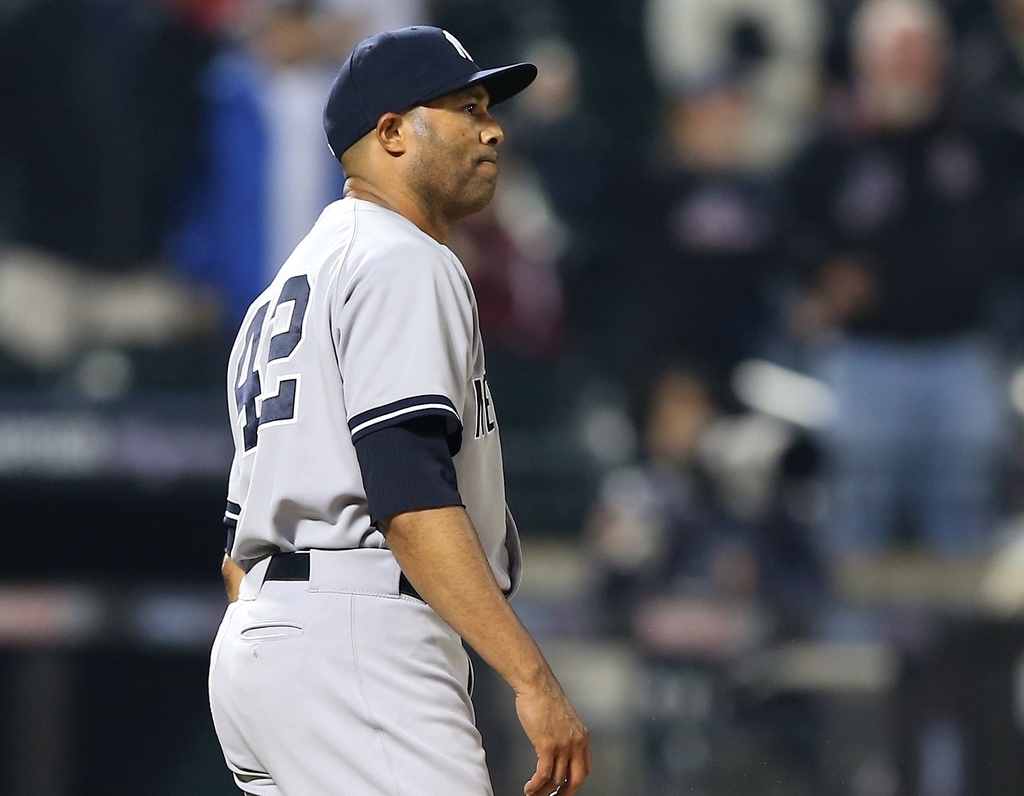 It was the first time in Mariano Rivera's legendary 19-year career in which he blew a save without recording a single out.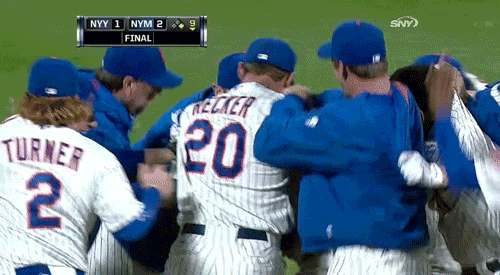 Momentum in baseball is a variable that's impossible to calculate. The Mets could use these back-to-back come from behind wins as a springboard for the rest of their season, or they could go to the Bronx tonight, continue to struggle to produce runs, and fall back into a slump.
Truth is, unless Matt Harvey throws a perfect game, there's a good chance last night's victory marked what could very well be the high point of the Mets expectation-less season.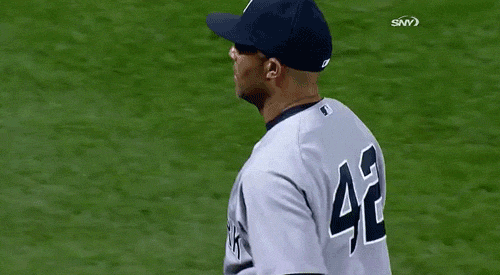 But honestly, watching the most dominant closer of all time walk off your field for the last time as a loser, after the statistically least-dominant performance of his career, is a pretty damn good memory. Who cares if it happened in May?