This Is What Happens When You Heat Up Your Dinner With A Blow Dryer
Who needs a microwave?
Hi, my name is Matt, I'm a 28-year-old Taurus, and I don't have a microwave.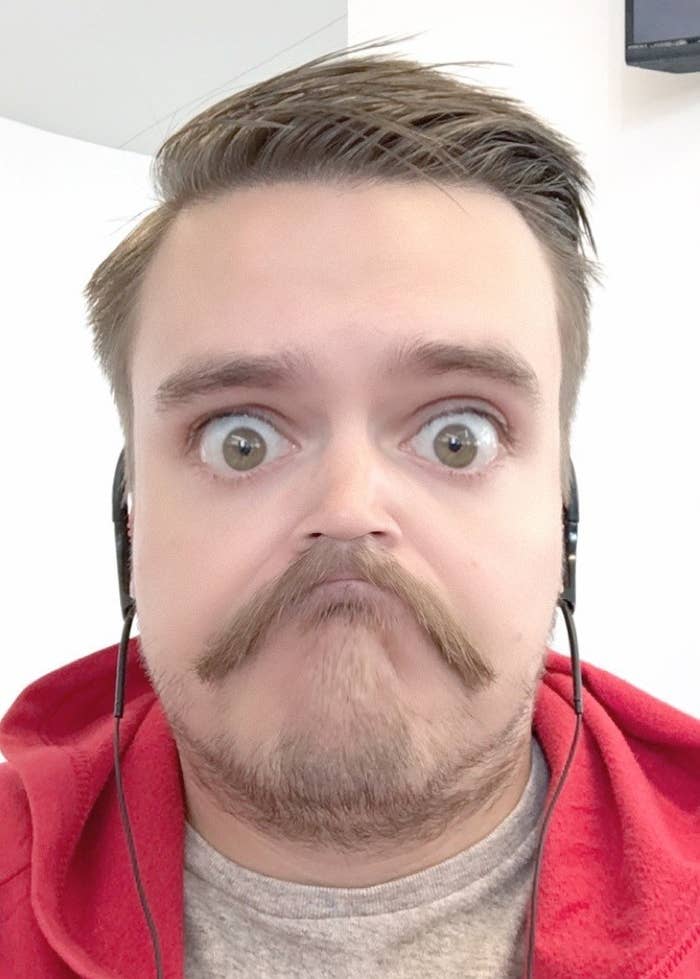 I'm also averse to exerting effort (aka lazy), and as a result my refrigerator is a place where leftovers go to die.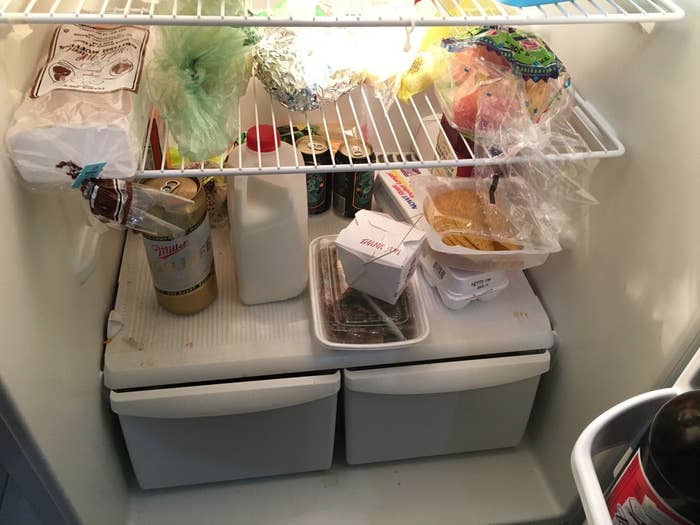 So when I saw this photo of an alleged college student heating up their leftovers with a hair dryer on Reddit, I thought it would be interesting to see if it actually worked.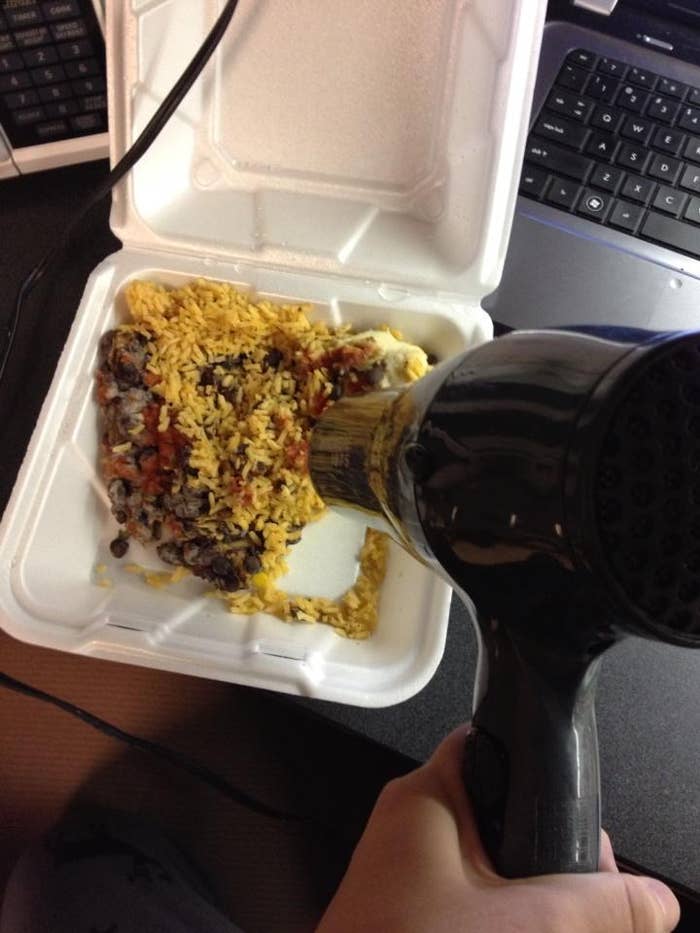 After all, I had my girlfriend's hair dryer...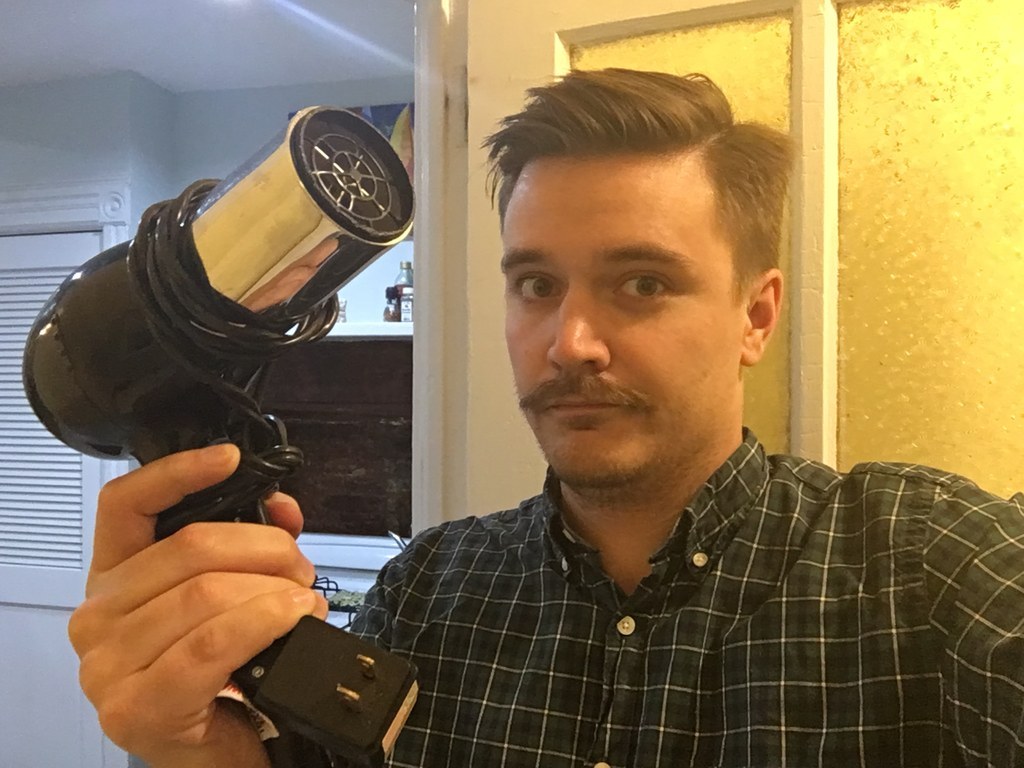 And her four-day-old Thai leftovers.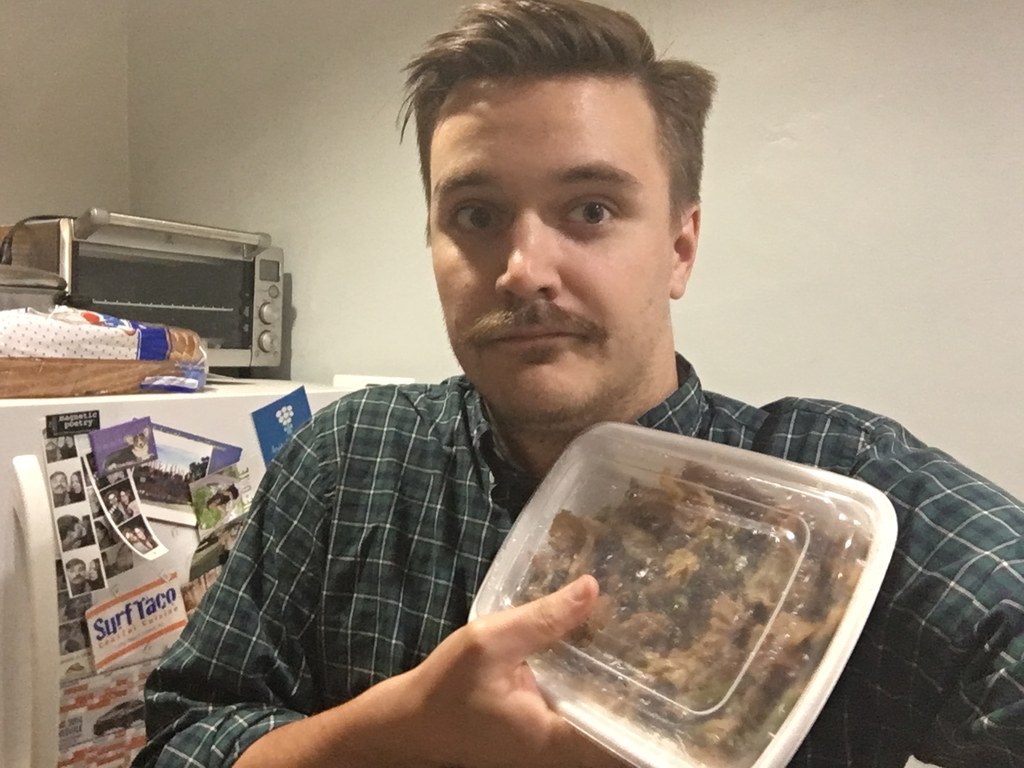 So I turned on the Mets game and went to work on the pad see ew.
As you can see, I was brimming with optimism.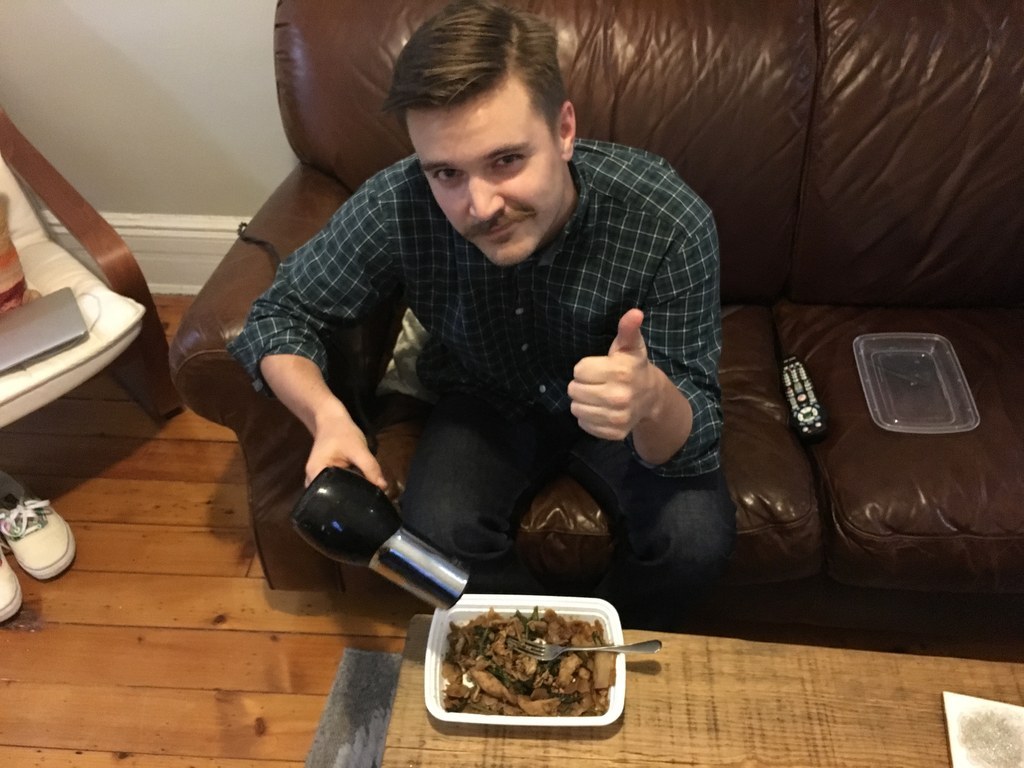 ONE MINUTE: The Thai food was cold as fuck and tasted like a foot.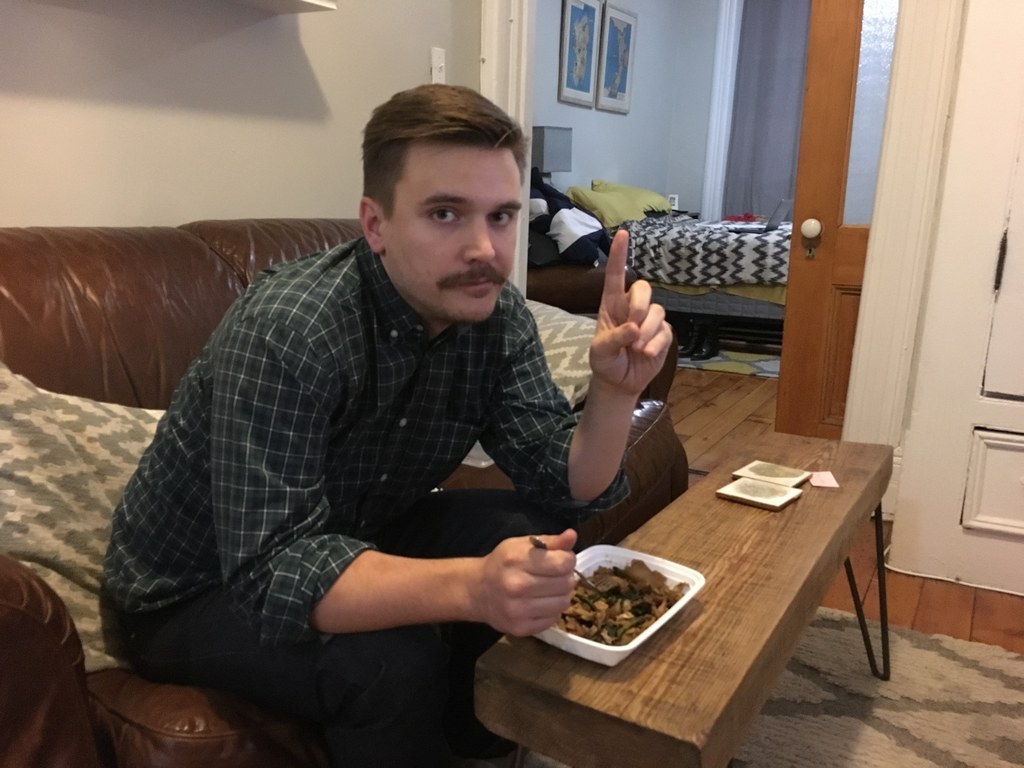 This is the face of a man full of regret.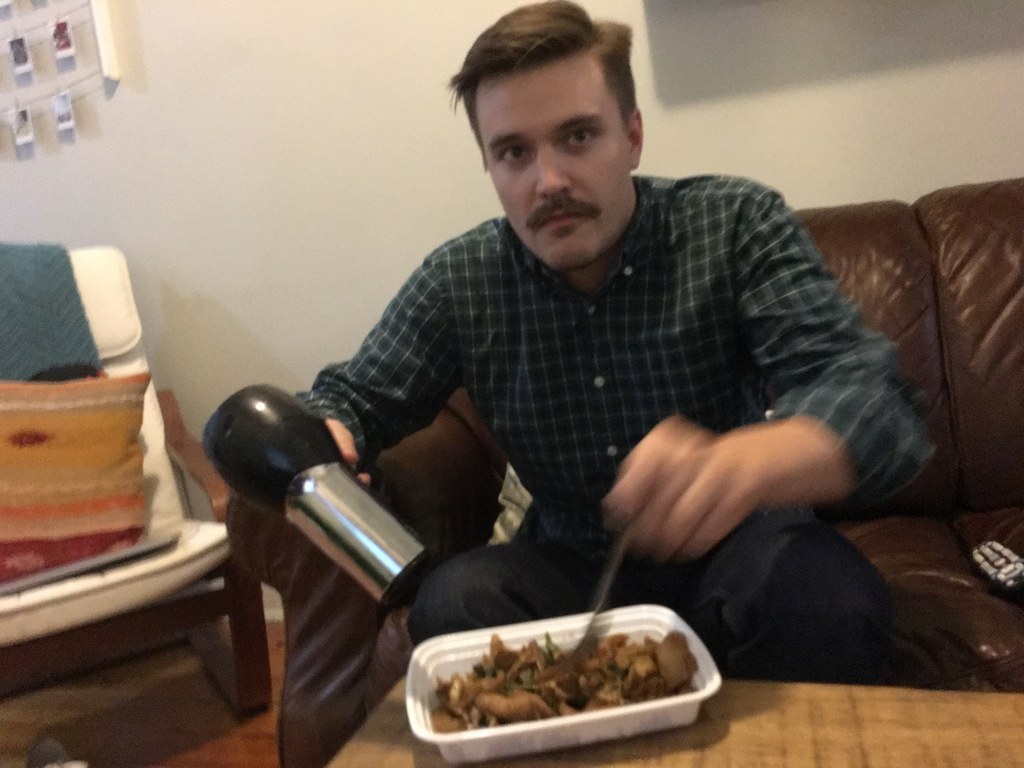 TWO MINUTES: The Thai food was still pretty far below room temperature. The hot air is barely making a dent.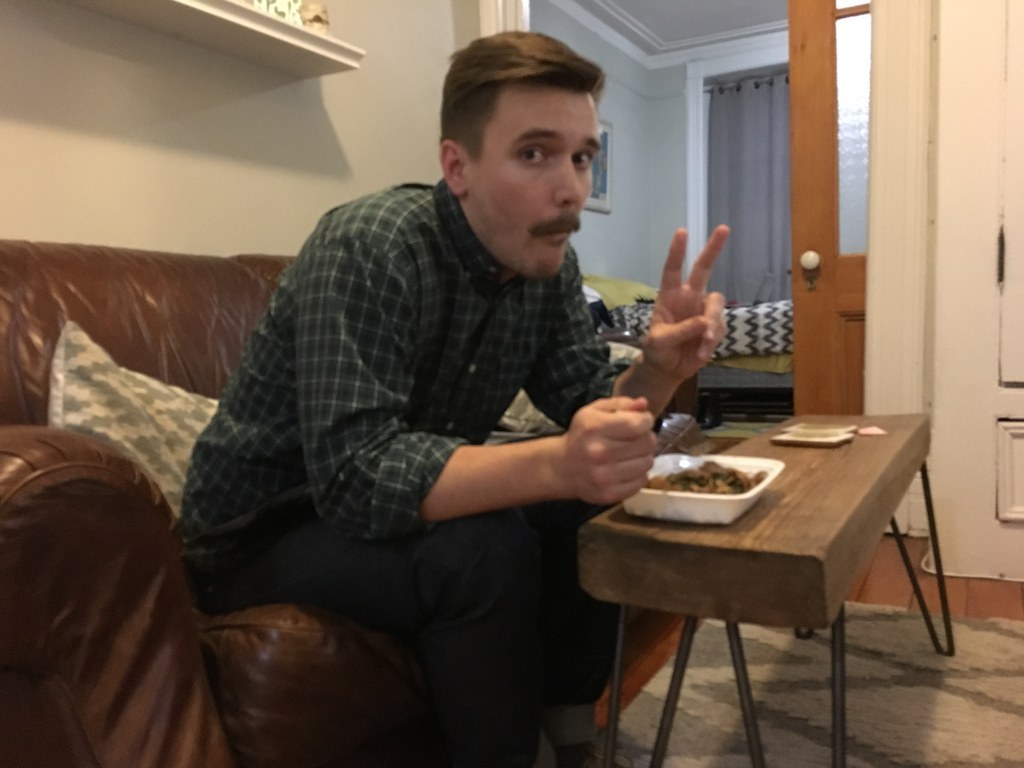 However, the Mets were still winning and therefore I was still happy.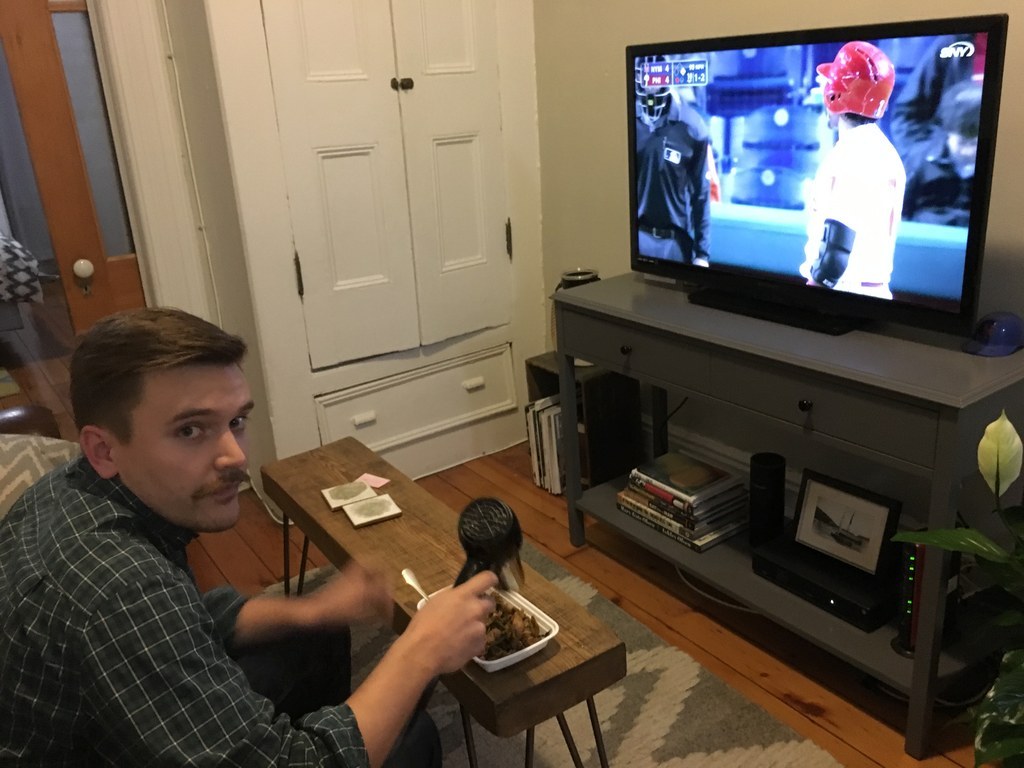 THREE MINUTES: Getting closer to becoming edible. The top layer could be considered room temperature in a cool room. However, the congealed noodle I ate from the bottom made me gag.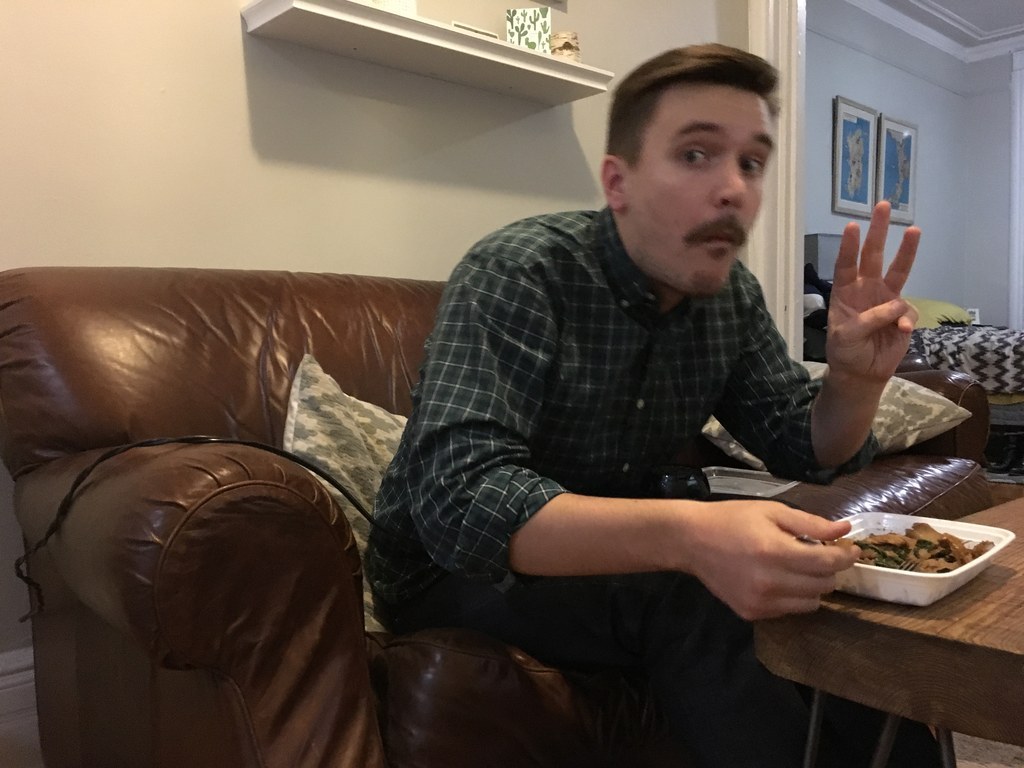 So I mixed around the chicken and noodles and came close to putting the hair dryer directly in the leftovers.
FOUR MINUTES: It's a pain in the ass to continually stir the food while using the hair dryer, BUT this is actually working!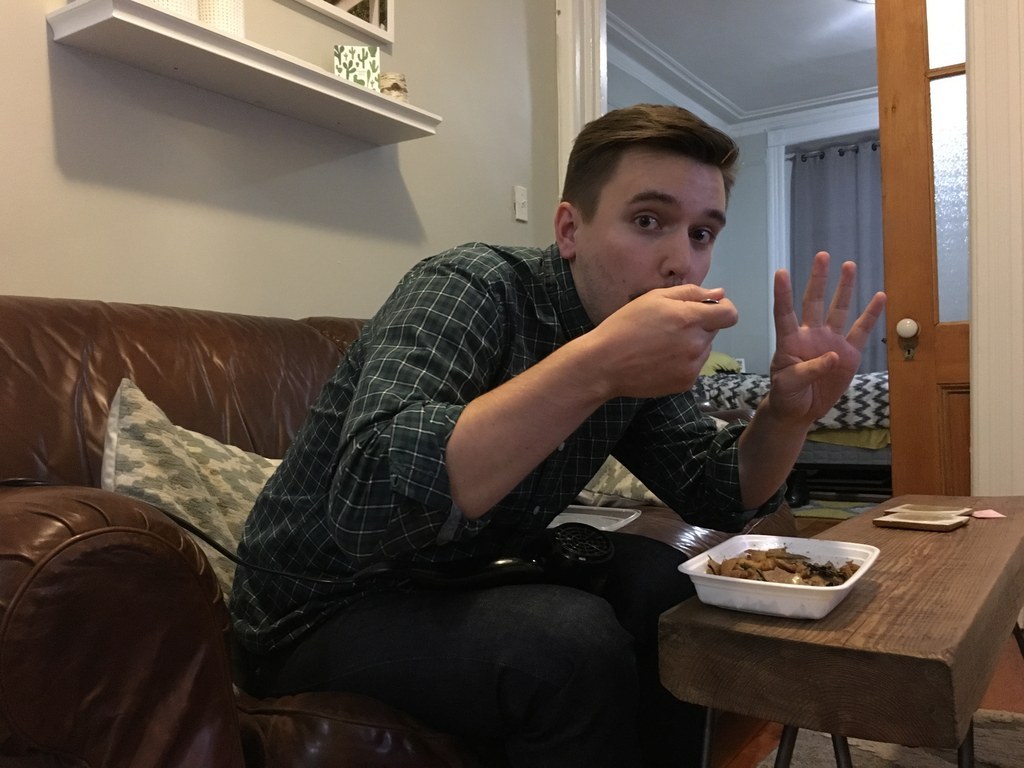 I'm pretty sure the hair dryer may have grazed a noodle at this point and I was hoping my girlfriend wouldn't notice.
FIVE MINUTES: Ladies and gentlemen, we have edible Thai food! And by edible I mean it tastes like food I left out for three hours, but doesn't taste that bad.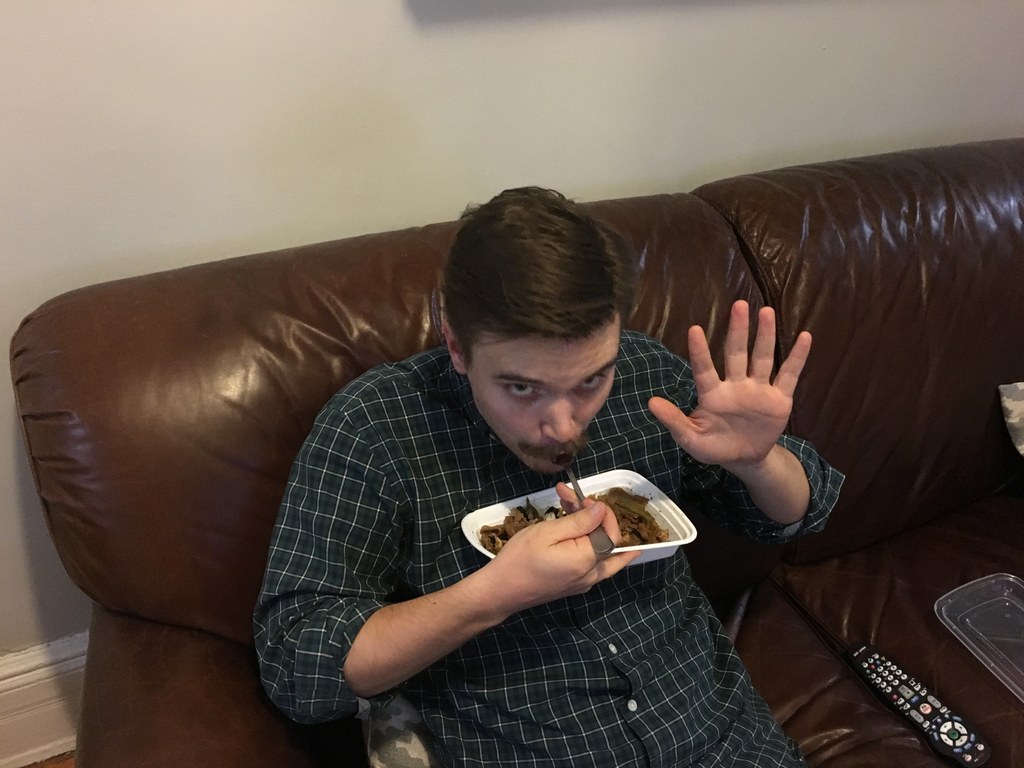 Now I'm starting to get worried about how long I can use a blow dryer on high heat before it short-circuits or catches on fire.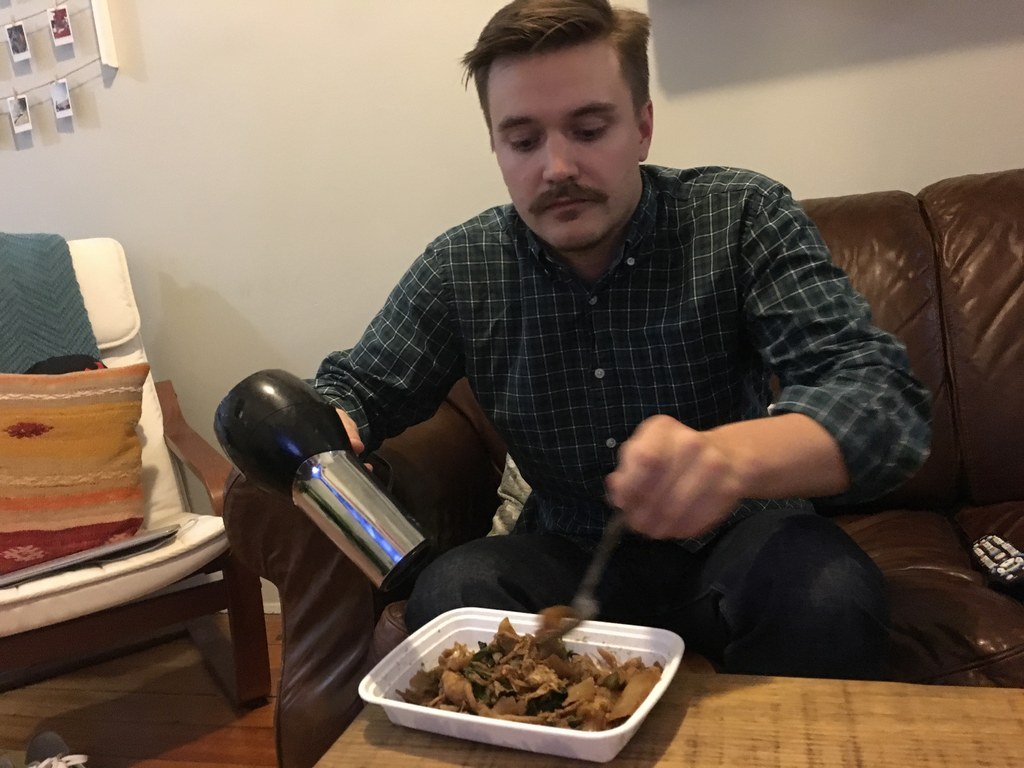 SIX MINUTES: I can taste the light at the end of the tunnel. The chicken is warm. The noodles are warm. It's even starting to smell good.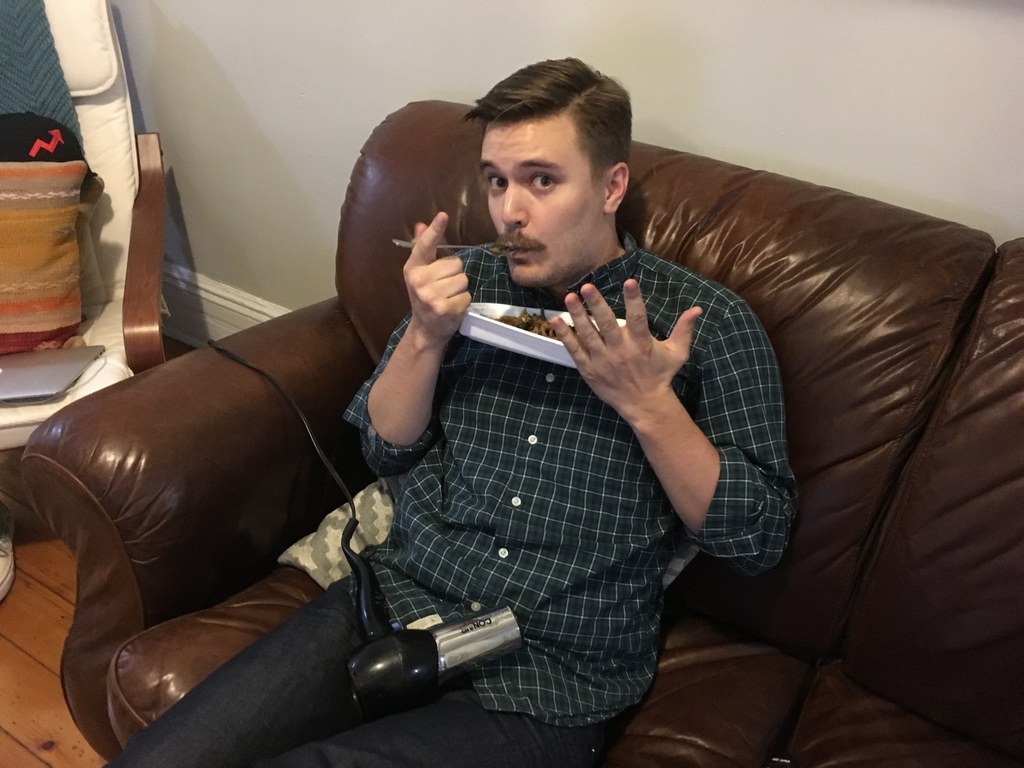 Any minute now the dinner bell will ring.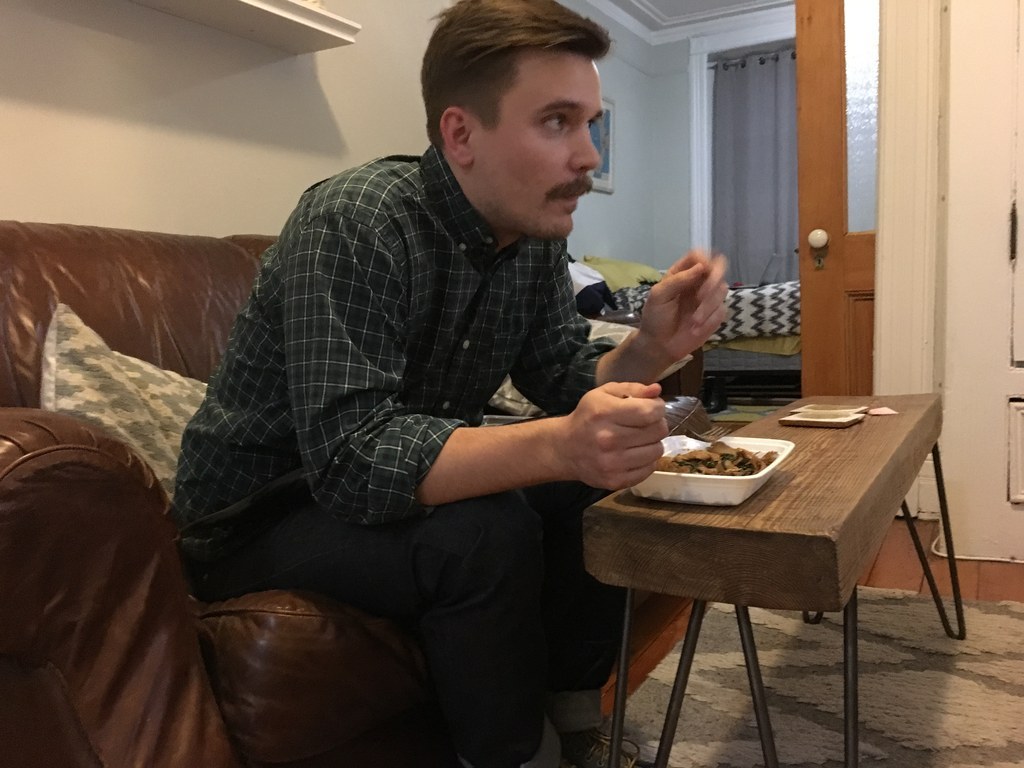 SEVEN MINUTES: The leftovers finally taste like something that may have possibly been in a microwave. I'm a little ashamed of myself, but ready to eat.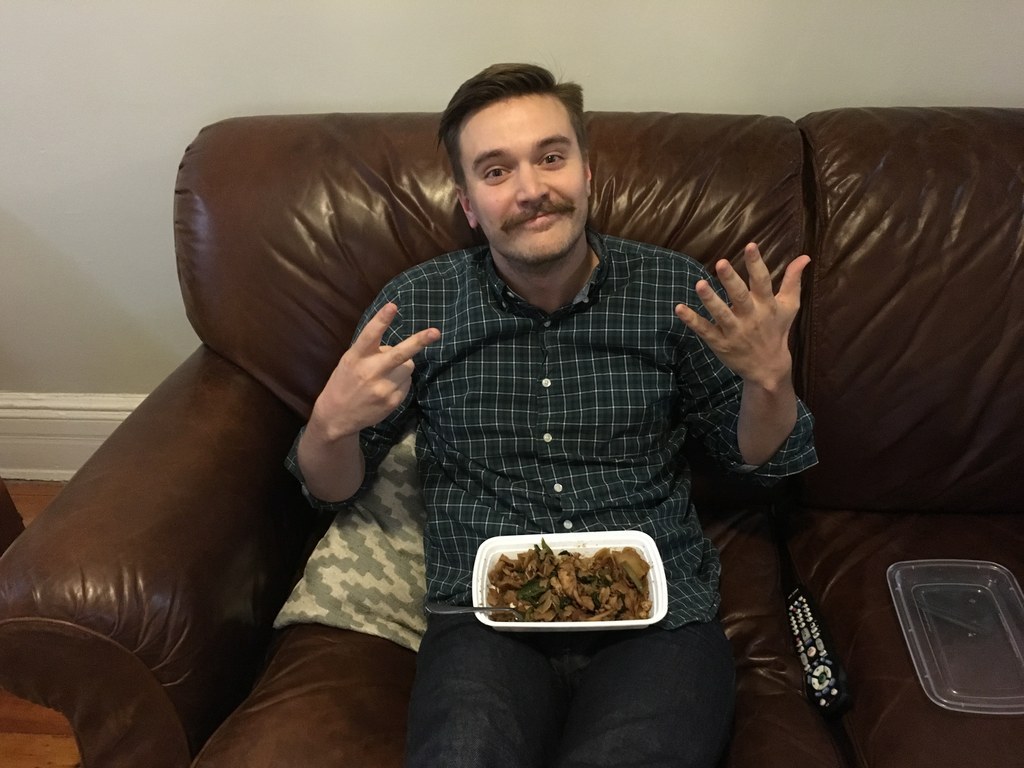 Now it was time to crack open a Miller High Life, watch the Mets lose, and enjoy the fruits of my labor.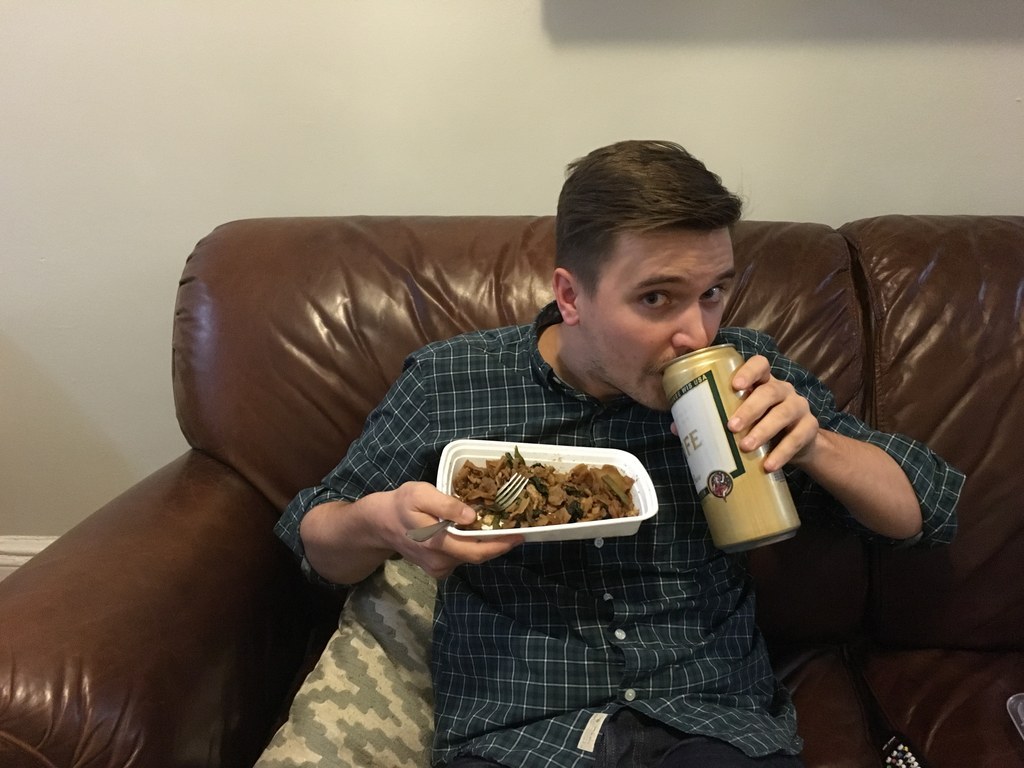 Nom nom.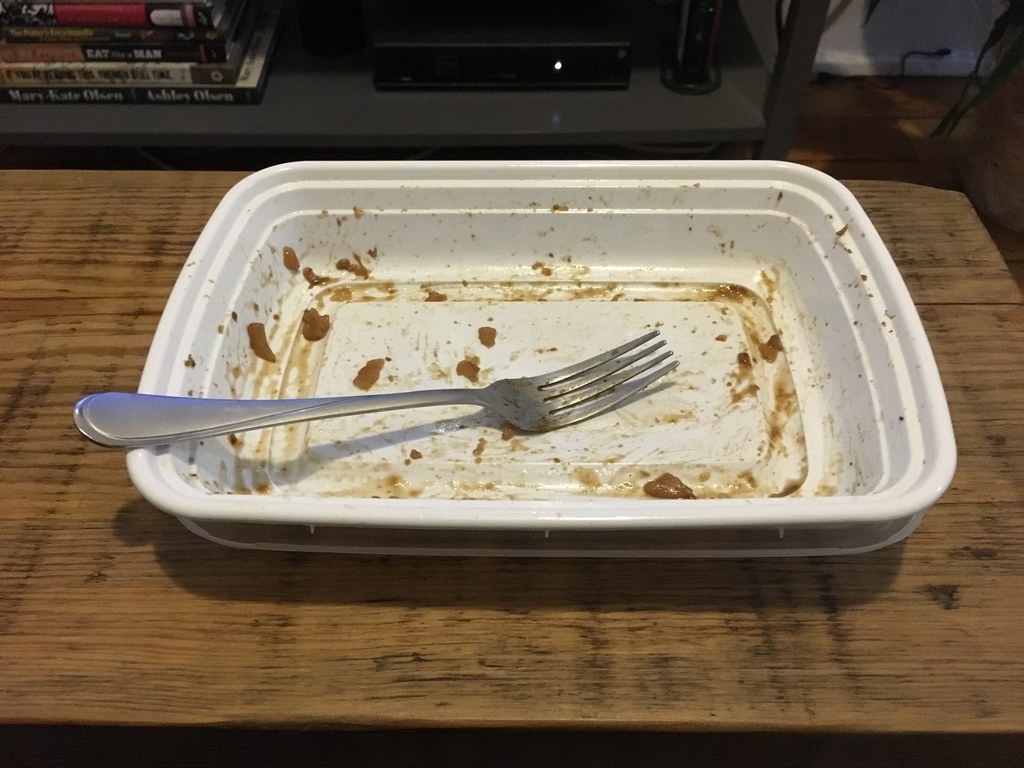 PRO TIP: Wash it down with more beer — I told you those leftovers were four days old.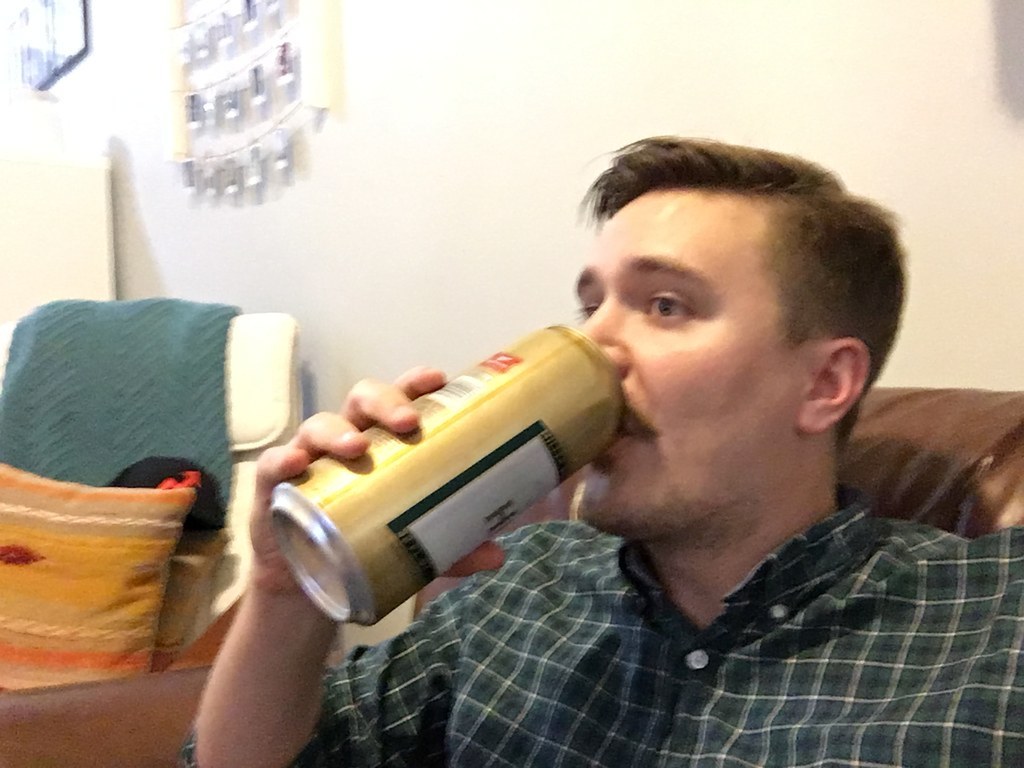 What I learned: