Derek Jeter Makes Ball Go Over Fence With Bat
Simultaneously solves world hunger and finds peace in the Middle East.
Living legend Derek Jeter returned to the Yankee lineup this Sunday against the Rays in the Bronx. The 39-year-old captain has been hampered by injuries since last year's postseason.
In the bottom of the first inning, Jeter strode to the plate while the Yankee faithful gave him a standing ovation, and, in typical Jeter fashion, he gave them a reason to continue standing.
The shortstop who has never hit more than 24 home runs in a season took the first pitch from Matt Moore and deposited it in the first row of the right center field stands.
The Bronx crowd collectively lost their shit. Fans on social media ran out of words to praise the Yankee deity. Word is, God himself shed a tear of joy.
The ageless wonder flashed his $100 million smile...
And we all became this fan.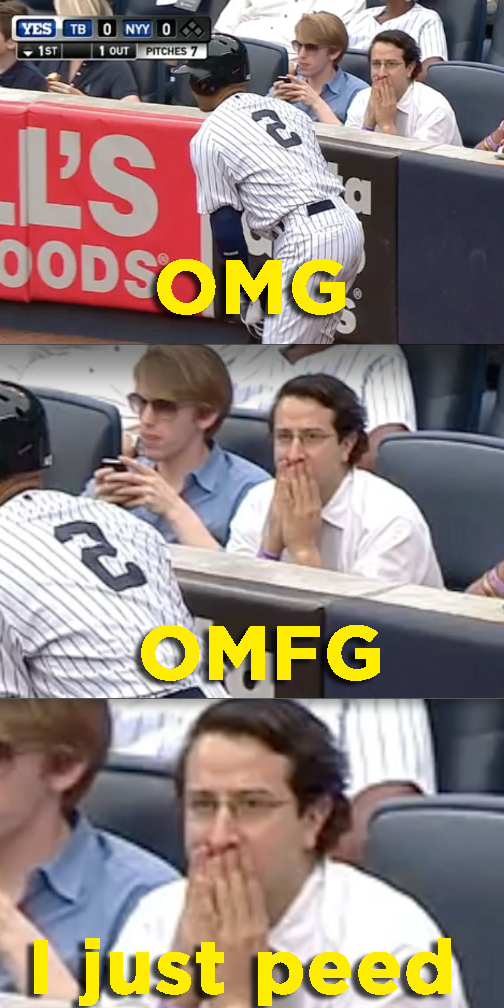 Derek Jeter is the perfect being.