I Ate Like I Did In College For A Week And Saved A Shit Ton Of Money
But my body didn't.
by
,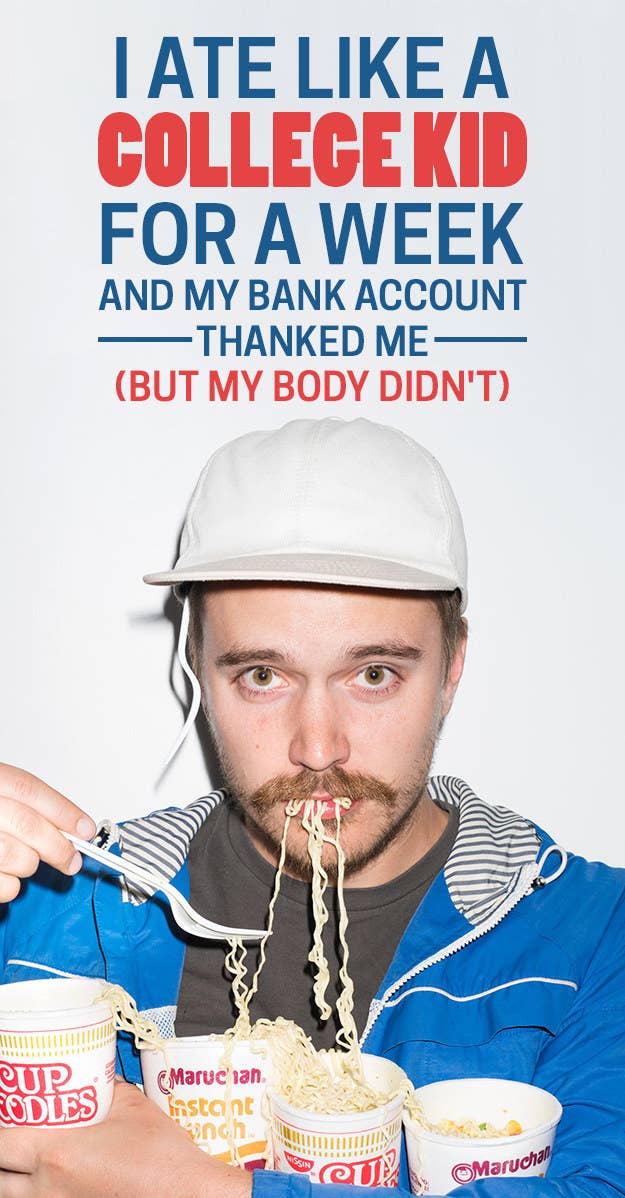 Hi, my name is Matt. I'm a 29-year-old quasi-adult who hemorrhages money on food, and I'm trying to change.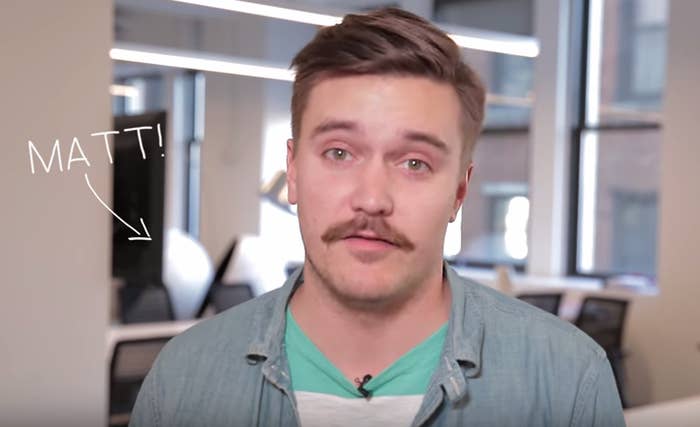 Yep, I took budgeting tips from this handsome guy with a drawn-on green mustache.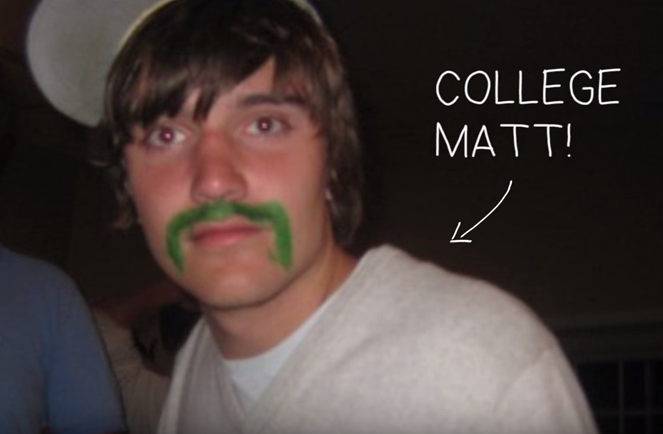 The conditions of the experiment were simple.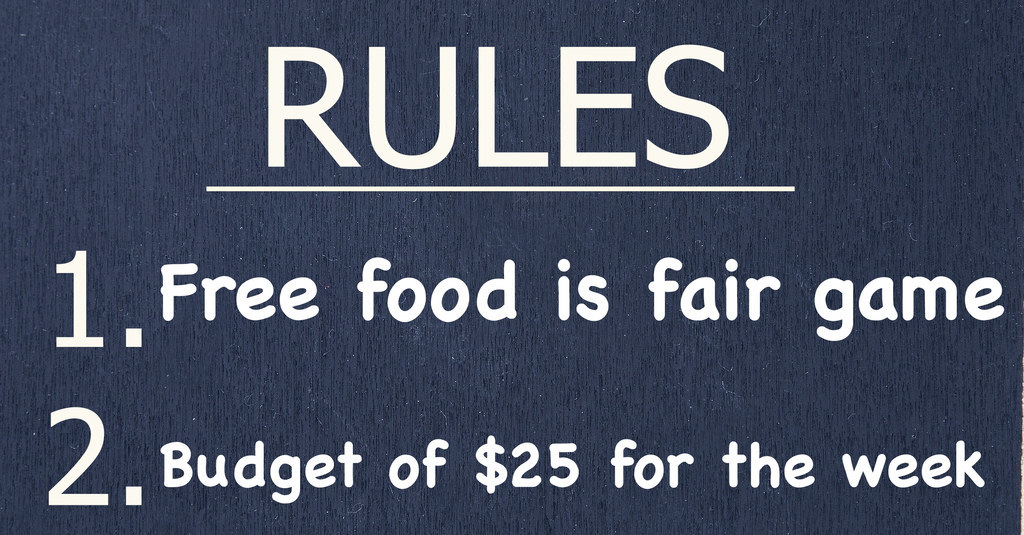 Initially I dreaded putting my body through a weeklong diet of ramen, tuna, and mac 'n' cheese, but eventually I started looking forward to stuffing my face with garbage.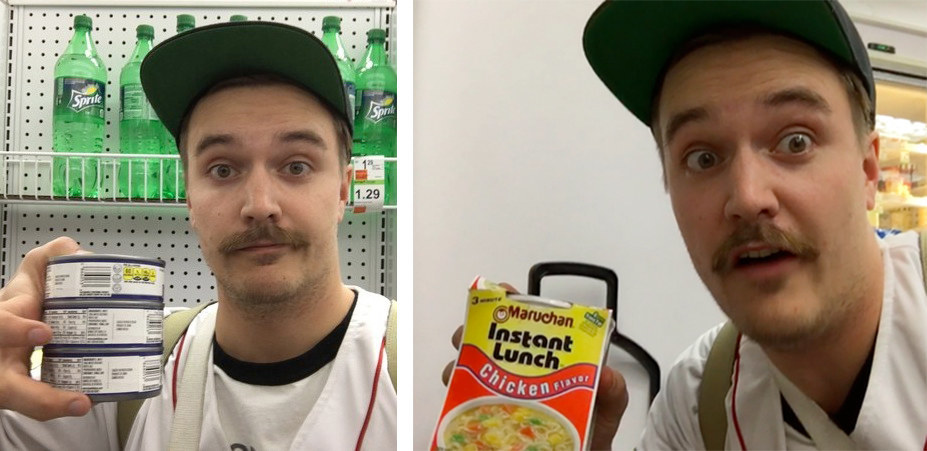 Grocery shopping took about three minutes in an empty Duane Reade.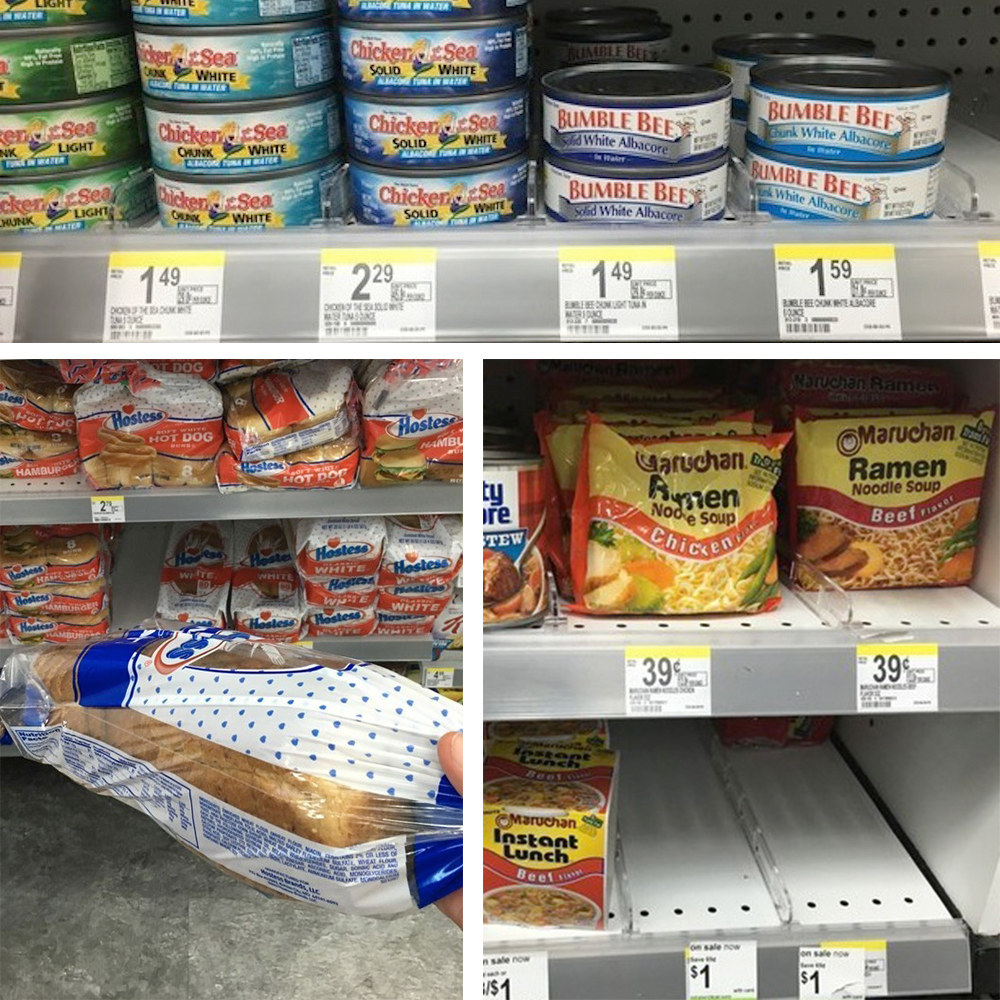 And it cost a grand total of $20.98.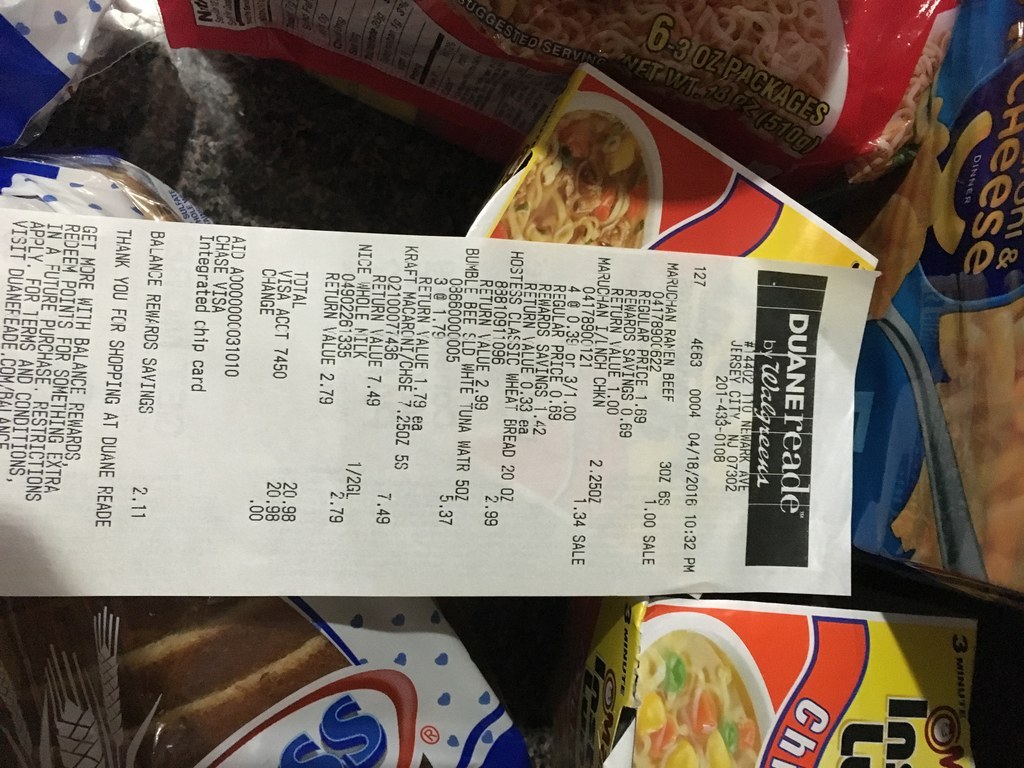 Look at that haul of deliciousness!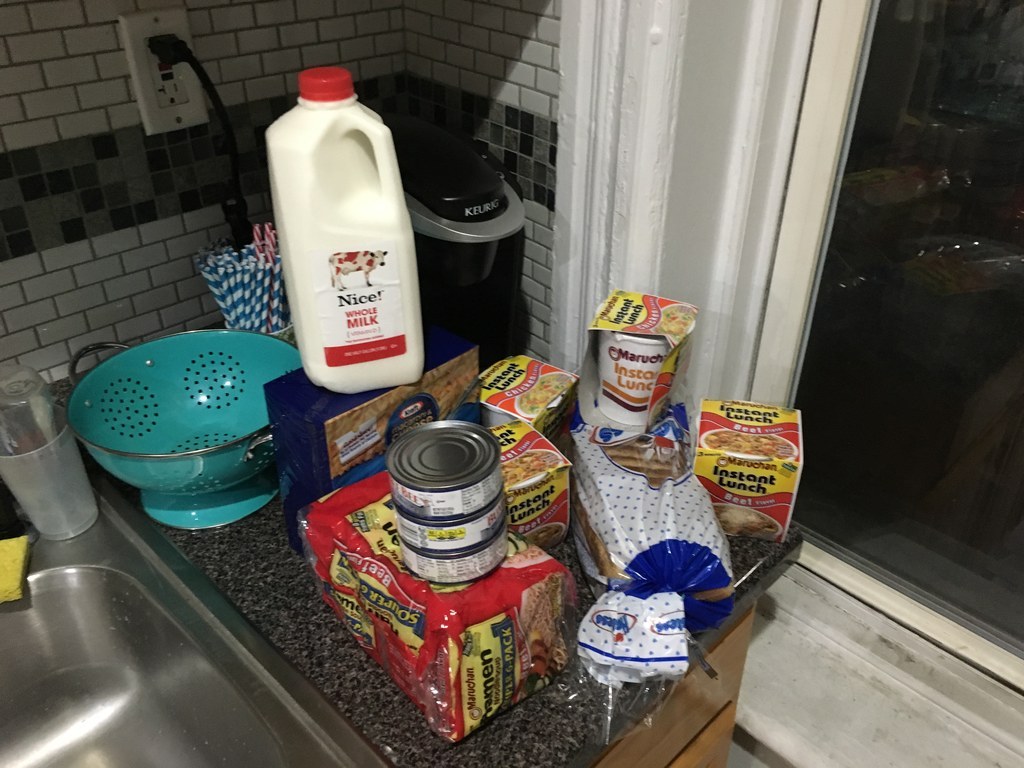 One of my biggest issues was actually remembering how to make mac 'n' cheese.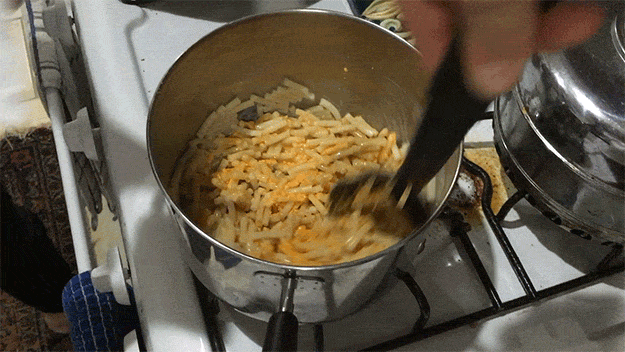 But I still served up a perfect bowl of suspiciously yellow deliciousness.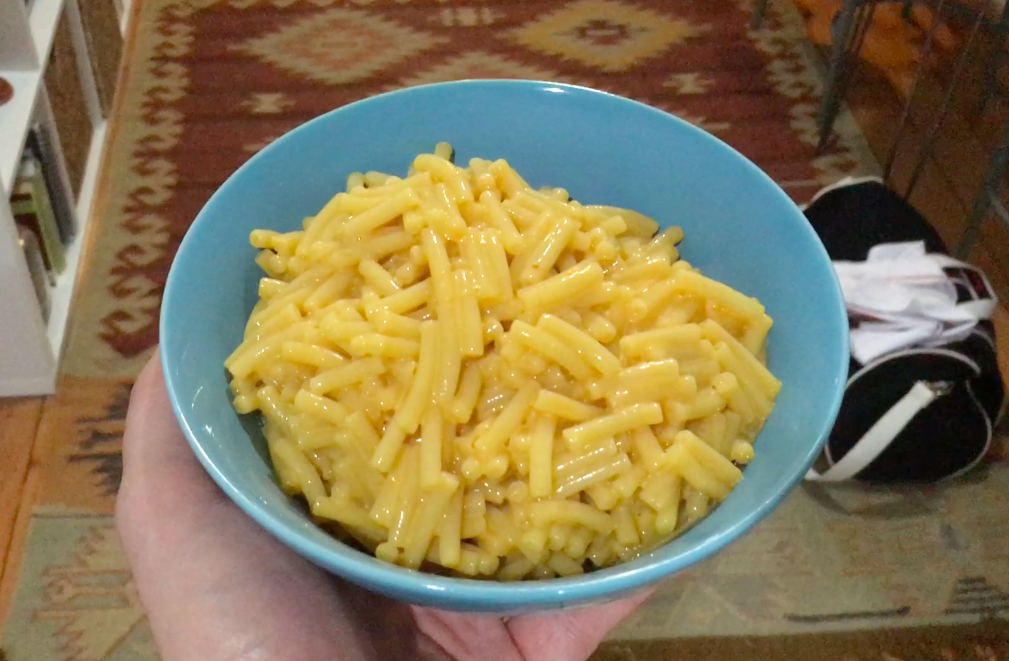 The only other problem I had on day one was keeping my cheese-fiend girlfriend from stealing noodles when I wasn't looking.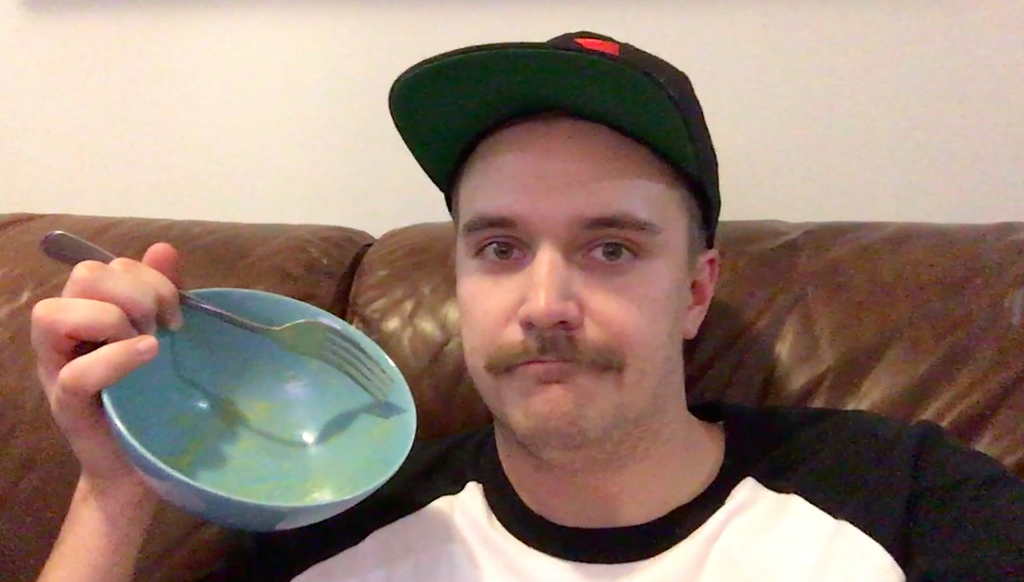 Going into Tuesday I knew I was going to have to really dig in. I didn't have any free lunch to save me. It was time to start crushing noodles and leftovers.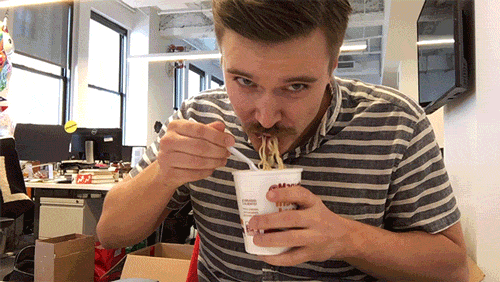 After leaving work I took a trip down nostalgia lane when I was tempted by another staple of my college diet — rotisserie chicken from the one and only Boston Market.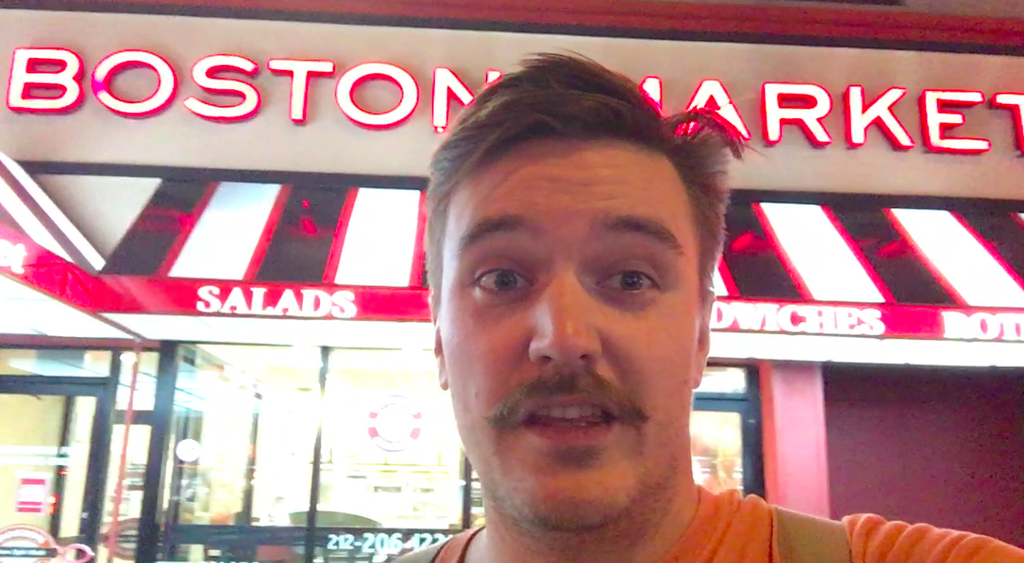 But I resisted and made it home to enjoy three-day-old lentil soup leftovers.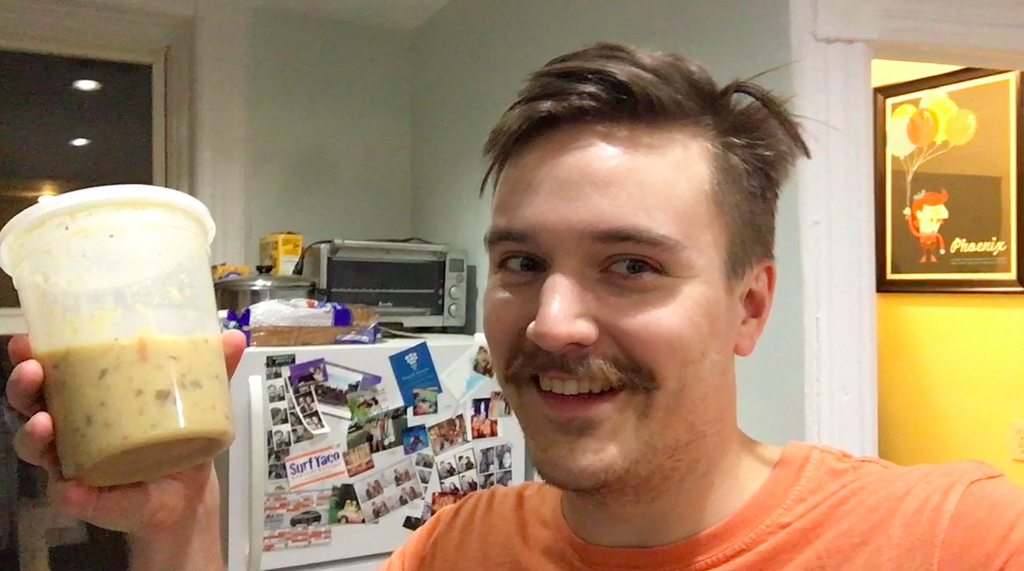 It may look like baby food, but honestly it was still pretty good.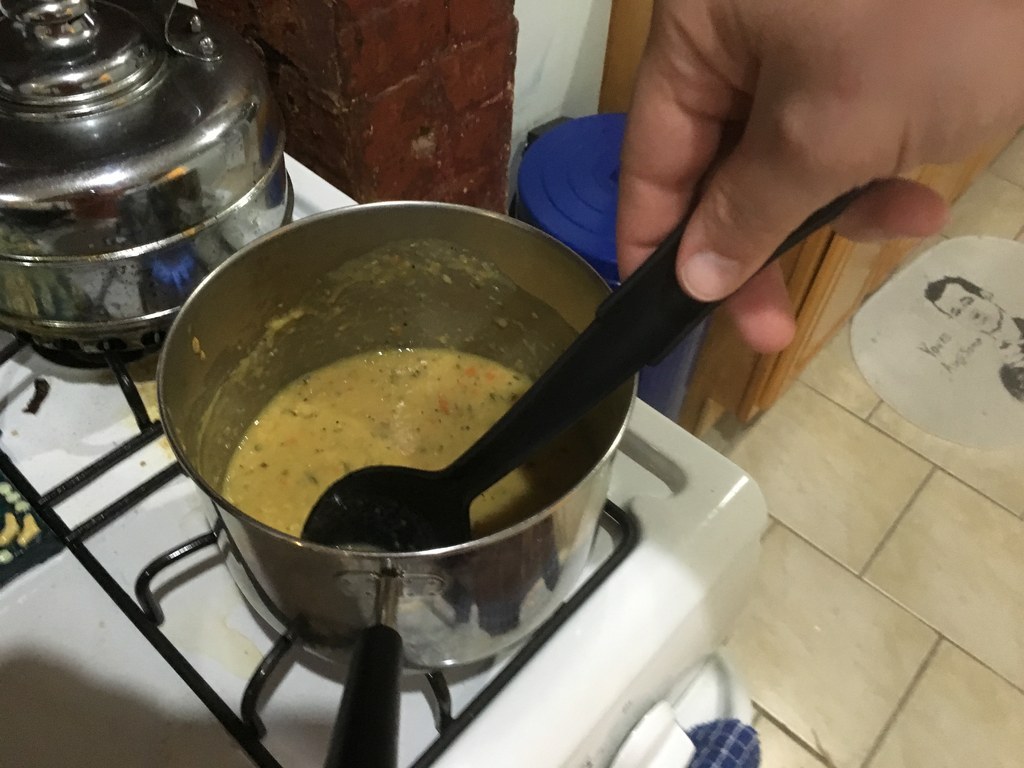 My energy was pretty low, but nothing too surprising for a Wednesday. My spirits were even lower because I missed free lunch and the only pizza I could get my hands on was veggie pizza.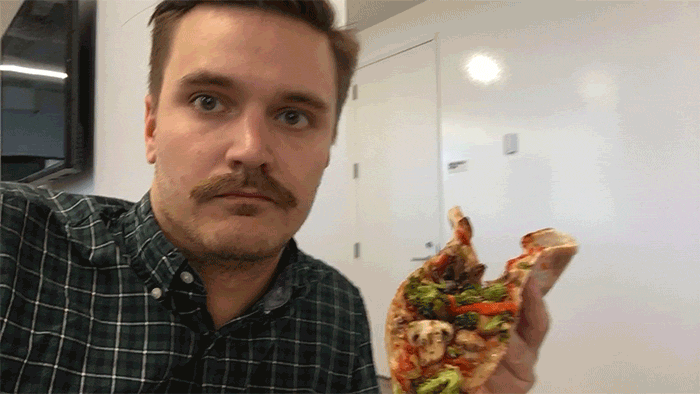 Seriously, look at that doughy salad. No thank you.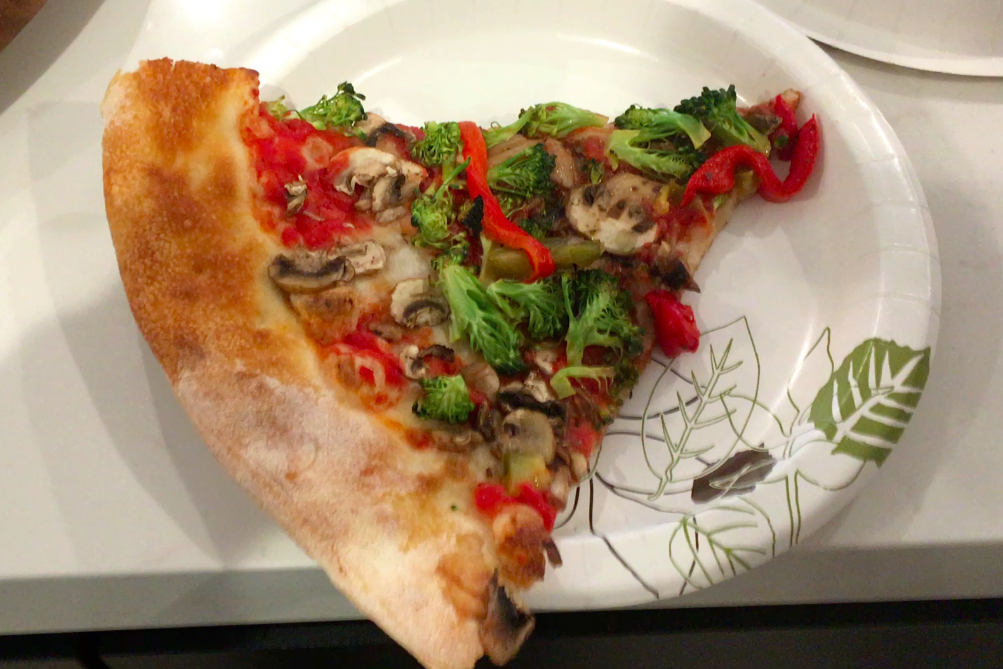 So when I got home I decided to steal my girlfriend's five-day-old Thai food — and heat it up with a hair dryer.
Yes, I washed down my not-so-fresh Thai food with a 32-ounce Miller High Life. I reverted back too far. I'm entering a dark place.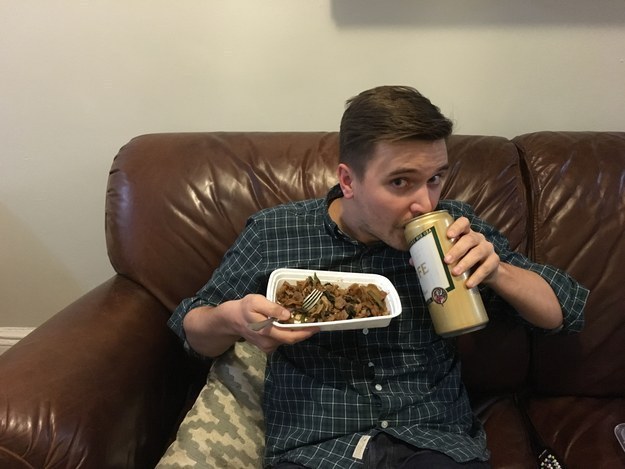 I keep trying to convince my body that everything is OK, but I don't think it believes me anymore. I had to crawl out of bed. My body started to feel sore and incredibly lethargic, but there was more ramen to be eaten.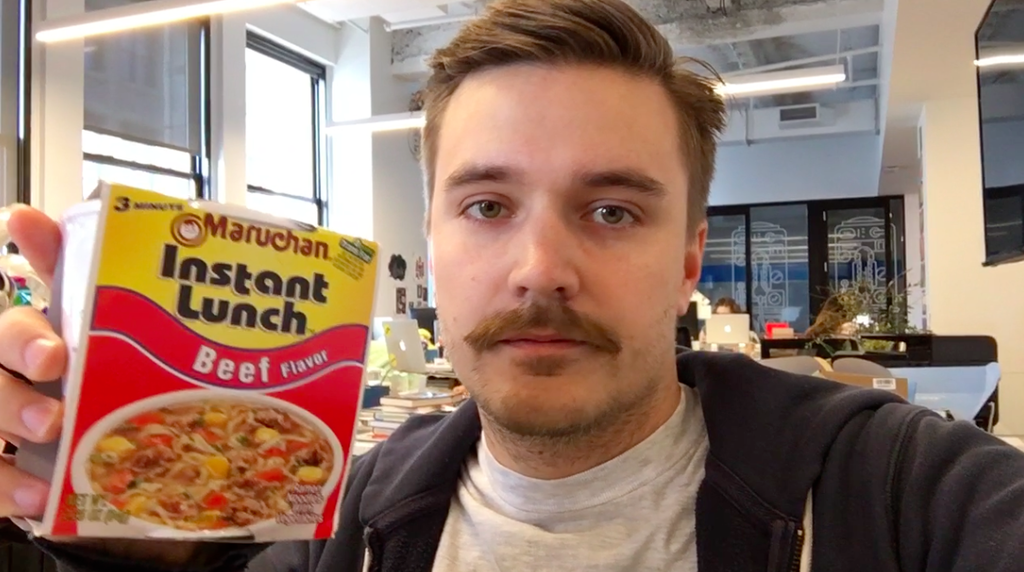 This is my fuel...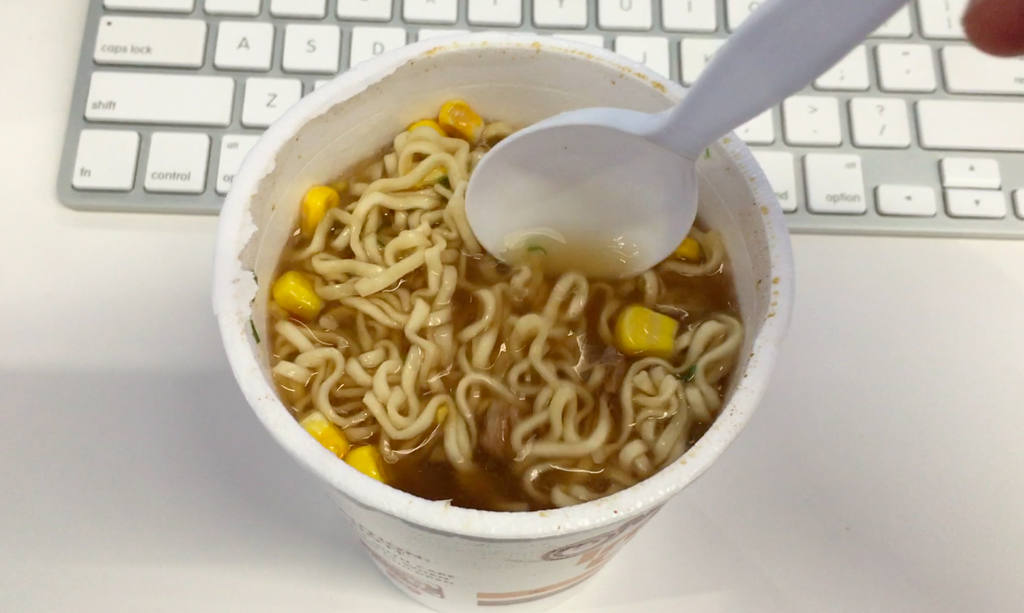 ...and this is my life now.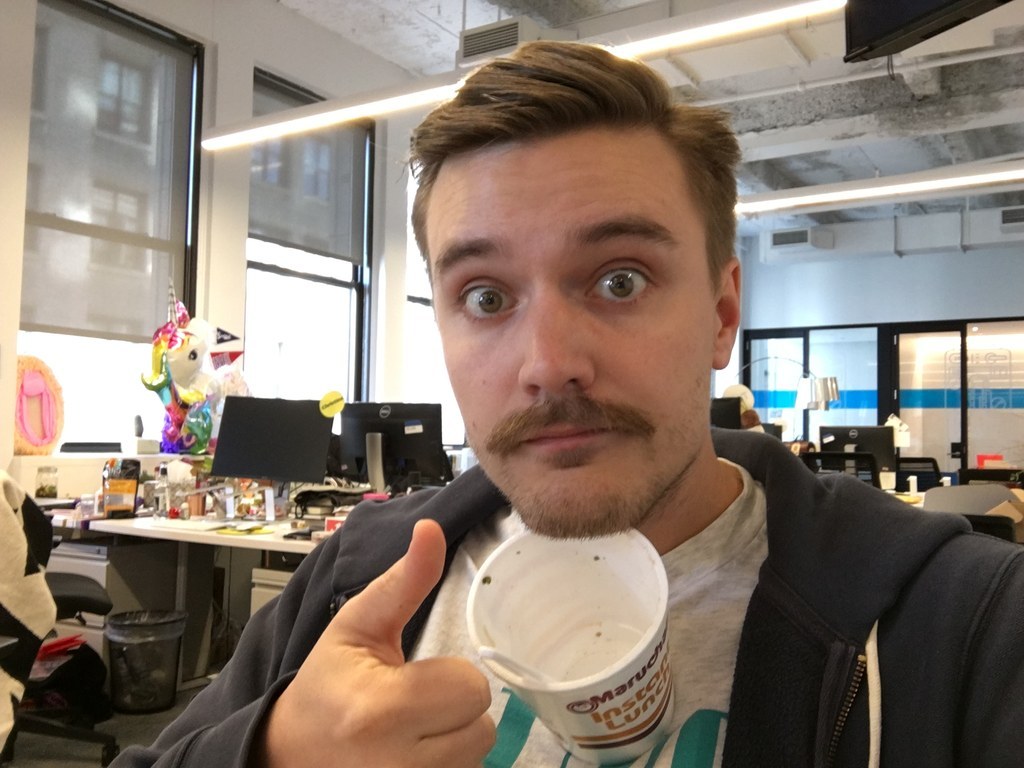 On my way home I slipped up and got two slices of pizza and an orange soda.
Yes, dear god, I could finally see the light at the end of the tunnel, and what better way to celebrate than with the McDonald's Dollar Menu? My body felt like hot garbage, but the food continued to taste great. It's a slippery slope. I needed this to end.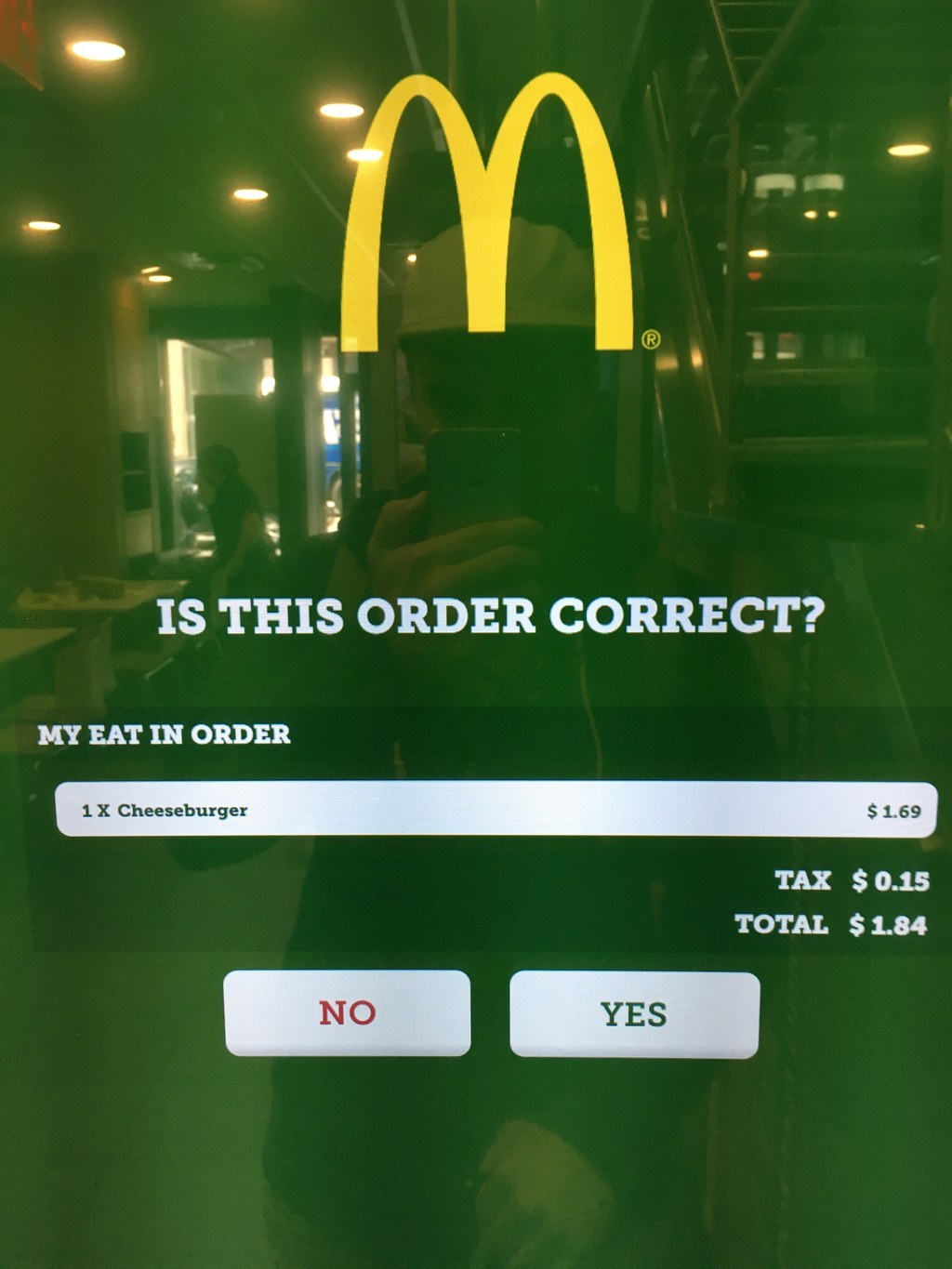 As I ate my breakfast cheeseburger and later drained another cup of noodles into my belly, my body felt like shit, but my bank account was smiling ear to ear.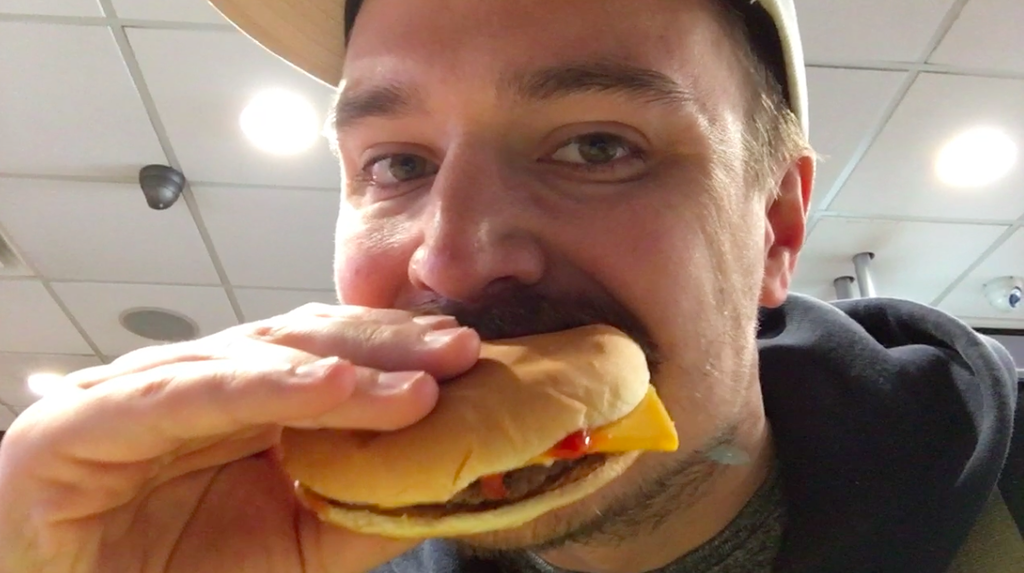 This is what I spent on food and drinks the week BEFORE my college diet.
And this is what I spent on food the week I reverted to my college diet and budget.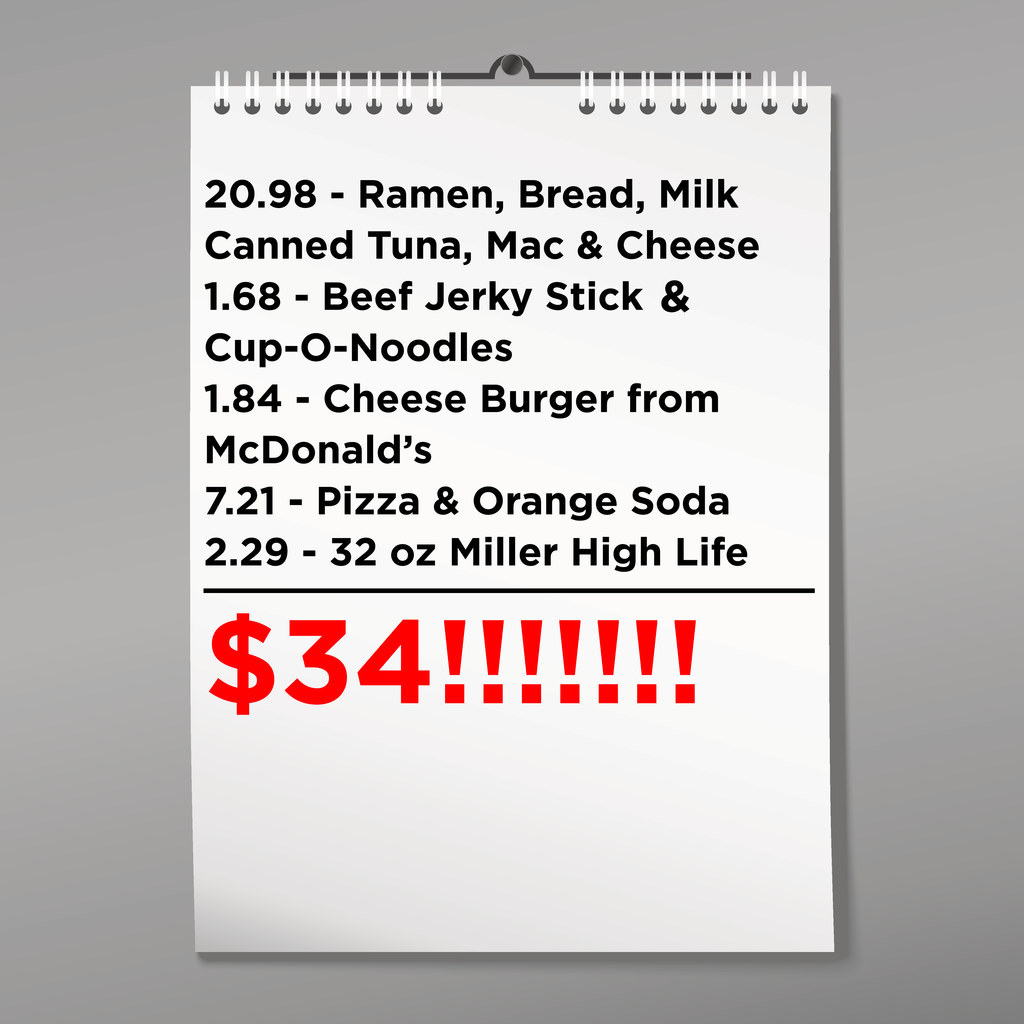 OK, I went over my budget by $9, but LOOK AT THOSE SAVINGS!!!
1) I honestly thought this entire project would be incredibly easy. I already eat a lot of canned tuna when money is tight at the end of paychecks. (Seriously, toss some mayo, onions, and hot sauce in there and pile it on a toasted English muffin — it's delicious.) A mere seven years ago this stuff was basically the foundation of my personal food pyramid.
2) Yes, I know, I'm literally setting money on fire out of pure laziness, but convenience comes with a cost. My problem is simply being too willing to pay for that convenience.
3) The college diet is unhealthy as fuck. I was exhausted all week. I know that seems pretty obvious, but it was interesting actually noticing my energy being zapped with every cup of noodles.
4) I need to find a happy medium between ordering food and making food for myself.
5) Cup Noodles is still delicious.
6) Don't use a blow-dryer to heat up your food.