Bryce Harper is a once-in-a-generation talent who many analysts and scouts believe may become one of the greatest baseball players we've ever seen.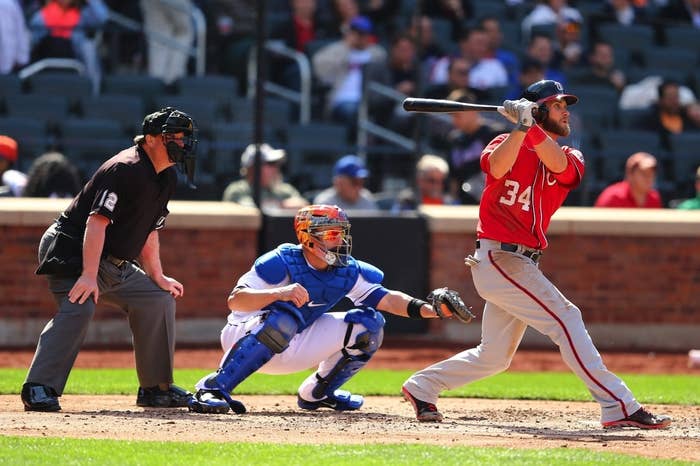 That being said, last night the young phenom made one of the more unfortunate blunders of his career so far during the Nationals' 8-1 loss to the Braves.
Granted, this wasn't a lazy fly ball and the catch was kind of difficult, but it still should've been made, and the ball definitely wouldn't have left the yard without the aid of Harper's glove.
It's even a bit reminiscent of a historic baseball blooper from another famous right fielder.
Watch Harper and Jose Canseco's identical sad and puzzled expressions.
Adding insult to injury for Harper: the opposite field home run was hit by Tim Hudson, the Atlanta Braves' starting pitcher.
On the bright side: at least the ball didn't hit Harper in the head. Sorry, Jose.