Brady-Manning Showdown Lives Up To Hype In Frigid, Windy Instant Classic
This game...freakin' incredible.
The words "instant classic" are not often used to describe Week 12 football games, but that is exactly what happened in Foxboro, Mass. on Sunday night.
Hyped as another chapter in the rivalry between two of the greatest quarterbacks in NFL history and two of the best teams in the AFC, the game lived up to its billing.
On the Patriots' first possession, Von Miller returned a fumble coughed up by the slick-handed Stevan Ridley for a touchdown.
On the next possession, Tom Brady fumbled after being crushed on a sandwich sack. Two plays later it was 14-0, merely five minutes into the game.
And just when you thought it couldn't get worse, three plays later LeGarrette Blount fumbled. C'mon, LeGarrette! When you give Peyton Manning and the most explosive offense in the NFL free possessions, bad things happen.
Things looked bleak for Patriots fans at halftime, trailing 24-0.
Everyone watching at home had already started looking forward to Thanksgiving.
But then — aided by a fumble and a Manning interception — Tom "Turkey Leg" Brady and the Patriots offense caught fire and rattled off 31 unanswered points in 22 minutes to open the second half. Julian Edelman and Rob Gronkowski were unstoppable. The Foxboro crowd was AMPED.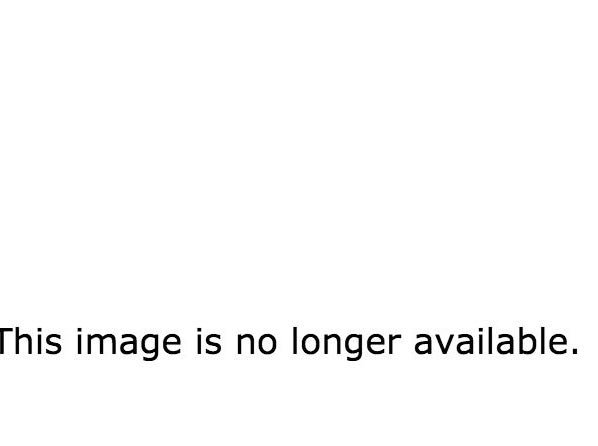 But was it over? Was it over when the Germans bombed Pearl Harbor? Of course not! Manning drove the Broncos down the field with three minutes remaining to send the game into overtime, throwing one of his trademark lofted touch passes to Demaryius Thomas for the tying TD. And to make a already crazy game even wackier, Bill Belichick decided against receiving the ball after winning coin toss in overtime. On a cold, windy night in Foxboro, Belichick decided it was more important to have the wind at his team's back than to get the ball first. Belichick's decision turned out not to matter that much as overtime turned into a tense stalemate. Denver punted. Then New England punted. Then Denver punted. And it appeared as though the game was heading for a tie when New England punted for a second time. But no! The Broncos' Tony Carter accidentally touched the punt and the Patriots recovered, setting up simple game-winning 31-yard field goal.
The Broncos' 24-0 halftime lead felt like a lifetime ago, and Manning was left completely stunned. And Tom Brady was left to awkwardly hug backup quarterback Ryan Mallett as the Patriots celebrated a 34-31 that was at once well-earned and kind of a miracle.
It was a game so amazing even Bill Belichick smiled in his press conference.