Bill Simmons And Doc Rivers Bicker Like A Divorced Couple On Live TV
Last night's draft was weird.
Near the end of last night's wild and unpredictable draft ESPN's Shelley Smith interviewed Doc Rivers, ex-Celtics coach and the newest coach of the Los Angeles Clippers. Smith talked to Rivers for about 30 seconds and asked for comment on the blockbuster trade that sent Kevin Garnett and Paul Pierce to the Brooklyn Nets. Rivers said it was great for both teams blah blah blah...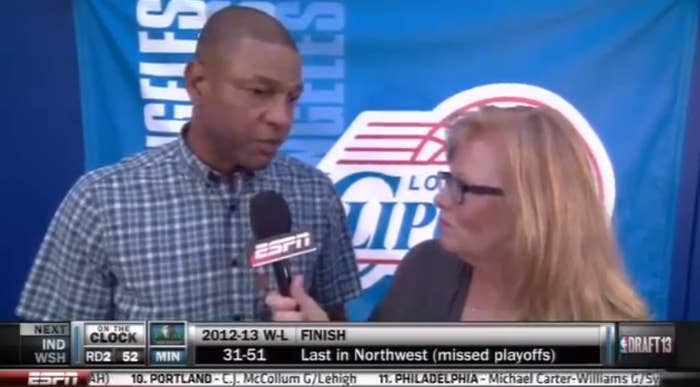 But the interview took a much more interesting turn when Smith asked Rivers to comment on ESPN analyst (and famous Boston sports fan) Bill Simmons' opinion that Rivers quit on the Celtics by leaving.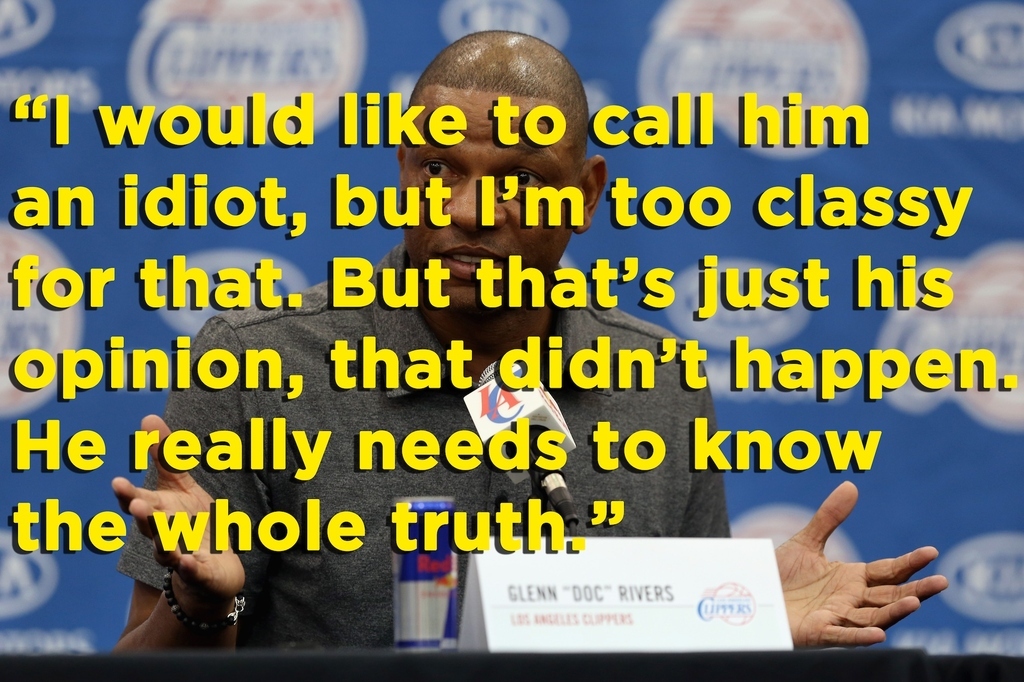 When the camera focused back on Simmons, the ESPN analyst and Boston superfan questioned the "truth" in highly melodramatic fashion.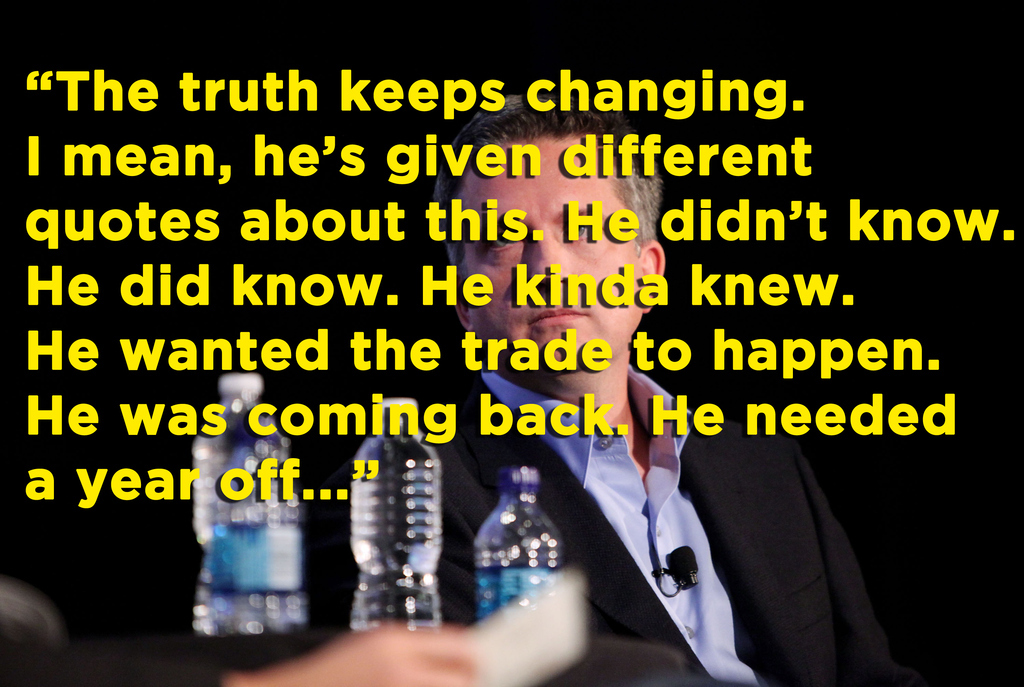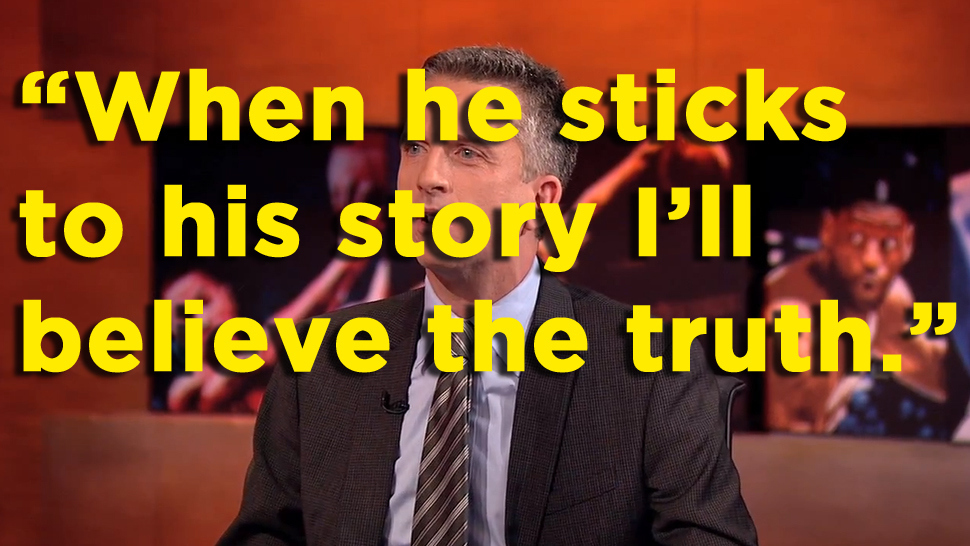 Bill Simmons in real life.