For those of you who didn't watch...
The 70th Annual Tony Awards happened this past Sunday at the Beacon Theatre. James Corden served as host and did an incredible job! He started off the night by dedicating the show in honor of the victims of the 2016 Orlando nightclub shooting, which had taken place earlier that day.
"All we can say is that you are not on your own right now, your tragedy is our tragedy. Theater is a place where every race, creed, sexuality, and gender is equal, is embraced and is loved. Hate will never win." - James Corden, 70th Annual Tony Awards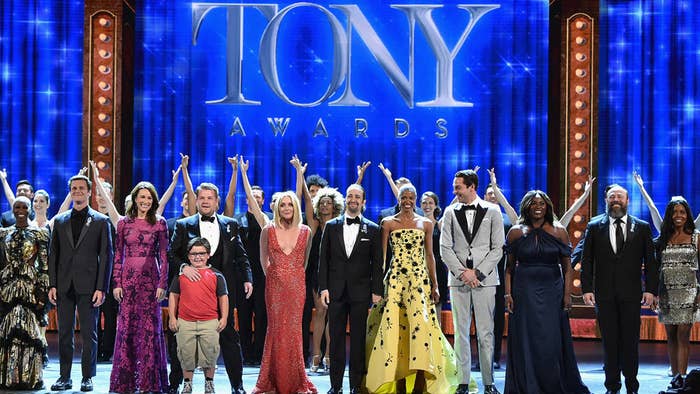 The cast of Hamilton also paid respects by not including muskets in their performance of "Yorktown (The World Turned Upside Down)."
The performance included a choreographed reenactment of the Battle of Yorktown, the last major land battle of the American Revolutionary War. Hamilton visionary, Lin-Manual Miranda, also touched everyone with his acceptance speech for Best Original Score, which reference the Orlando massacre.
"When senseless acts of tragedy reminds us that nothing here is promised. Not one day, this show is proof that history remembers, we live through times when hate and fear seem stronger, we rise and fall and light from dying embers, remembrances that hope and love last longer." - Lin-Manuel Miranda
Hamilton, a revolutionary musical about Alexander Hamilton, came away the big award winner with eleven Tony's by the end of the night, as expected and deserved. They performed three separate times during the show, not to mention their quick tribute to Rent, performed outside the Beacon.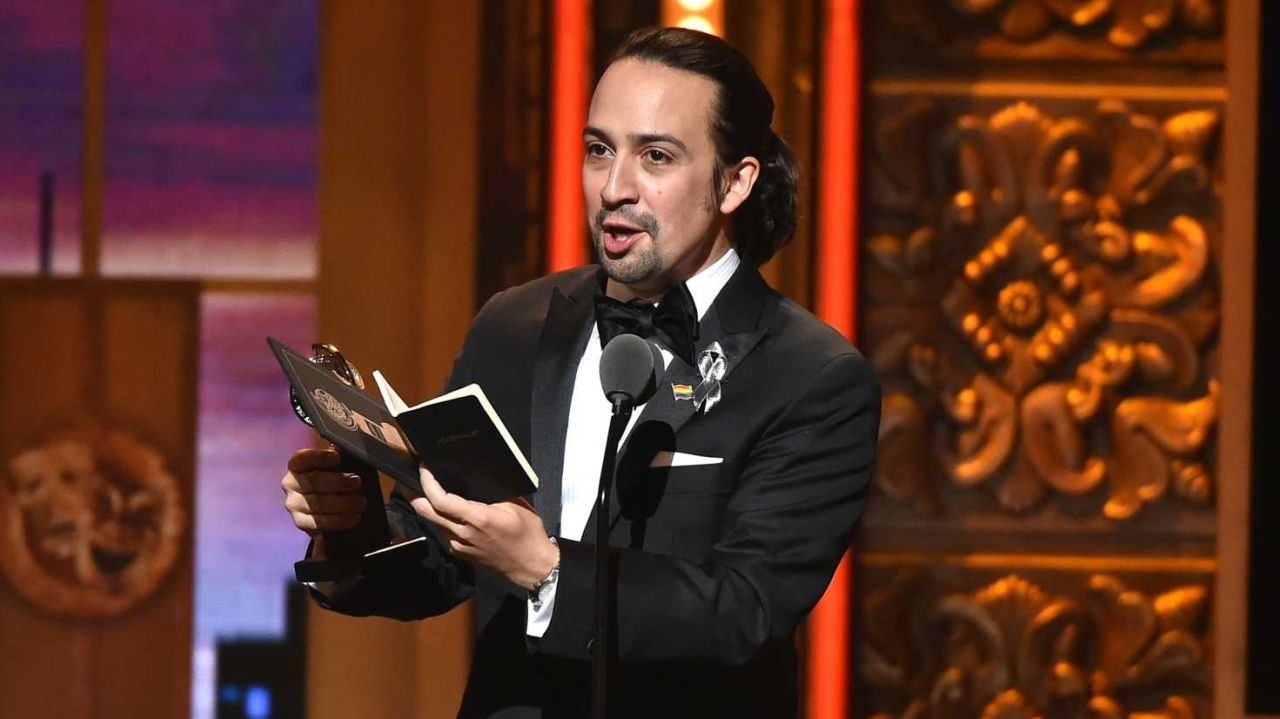 But there was one performance that was incredible standing alone, yet even more revolutionary once history is taken into account.
The revival performance of Spring Awakening, produced by Deaf West Theatre, showcased some amazingly talented individuals, both deaf and hearing alike, with an incredible performance of "Mama Who Bore Me" and "The Bitch of Living."
The musical phenomenon of Spring Awakening first debuted on Broadway in December of 2006, ten years ago, at the Eugene O'Neill Theatre. The music and lyrics, by Duncan Sheik and Steven Sater, were so bold and powerful that they not only won the 2007 Tony for Best Original Score, but also won the 2008 Grammy for Best Musical Show Album.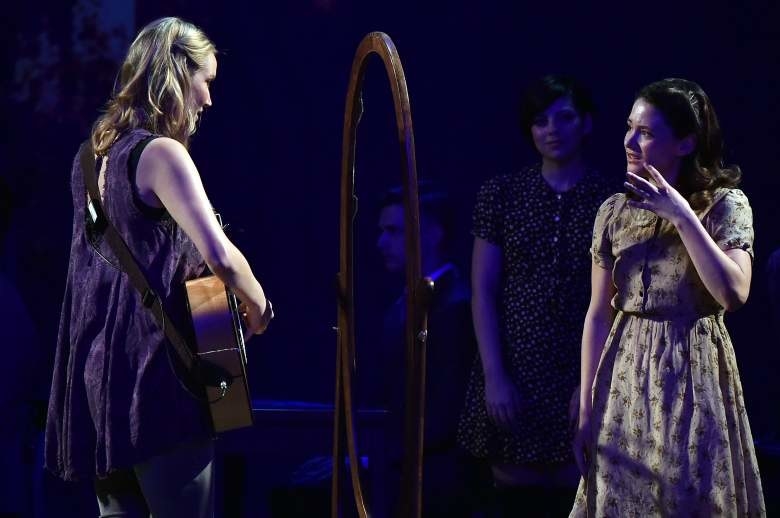 Time for some backstory...
Spring Awakening is based on the German play of the same name, by Frank Wedekind, which premiered in 1906. It tells the cautionary tale of teenagers experiencing sexual awakenings, the pressures of society, and self-discovering, all while the adults in their life continue to only hear and say what they deem is acceptable.
While the story is based in the 1800s, the themes are still extremely relevant today. The idea that there are thoughts and feelings that are natural to human existence, but because they don't fit into society's standards, they are not to be discussed.
Fast forward to the 2007 Tony Awards, where Spring Awakening debuted with a mash up performance of "Mama Who Bore Me," "The Bitch of Living," and "Totally Fucked." Three hardcore songs that embody feelings everyone has, but might not feel okay talking about.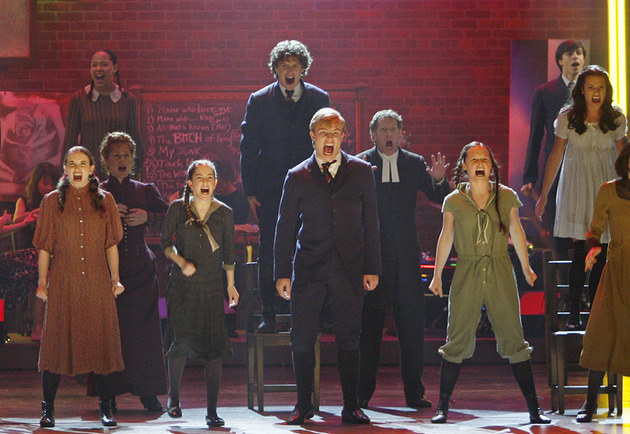 At the 61st Annual Tony Awards, in 2007, the Original Cast of Spring Awakening performed a revised edition of "Bitch of Living," a song about all the things you have to live with daily, but aren't allowed to talk about. In the song, these things include sexual desire and masturbation, questioning the presence of a God, and feeling discomfort in the way you appear.
In the revised for television version of the song, lyrics such as "oh, we'll work that silver magic then we'll aim it at the wall" were replaced with "oh, we'll build some silver castles shut the door and climb the walls." The former referring to climaxing during masturbation, the latter not seemingly having a meaning...just simply there to replace the previous lyrics while still sounding similar. If it means something, please let me know. I've been wracking my brain for ten years.
Many other lines were changed in the same nonsensical way. I mean, they even replaced the word "breast" with "chest" in reference to a boy fantasizing about his piano teacher, simply because of the context.
Sunday, June 12, 2016, the Deaf West Theatre revival cast of Spring Awakening performed a similar mash up of songs from the musical, but there were two major differences.
The 2016 performance included every glorious lyric originally written for the purpose of starting a narrative to change the way society oppresses sexuality.
Ten years after the the musical debuted on Broadway, and one hundred years after the first performance of the original play, it is now acceptable to recite lyrics that create imagery of masturbation, question the presence of a God, acknowledge that a man can have sexual feelings for another man, and so much more on television. That is what this performance proves. These conversations, that ten years ago were censored, are now a part of our social construct.
Not only that, but this performance makes it is a conversation that is inclusive of both the hearing and deaf communities.
Regardless of who you are, where you came from, what you believe in, this performance proves that the narrative Spring Awakening hoped to start is happening. It is happening here and now and everyone needs to be a part of it.
Don't let this conversation end. Now is the time to ask questions. Now is the time to listen. Now is the time to set aside difference and come together through the one commonality of everyone in the world: love.