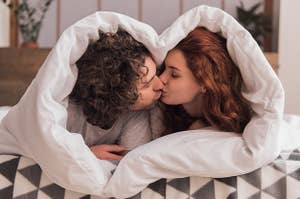 Imagine anything was possible. Now open your eyes, and cue the Bon Iver.
Okay, here's the tea. You were in love with your "best" friend, who you met through your actual best friend, and she didn't like you back, but then she liked you later, and timing sucks. Option 2, even more sad: You were in love with someone you didn't even know, but always wanted to notice you. You tried to charm her with your brains, but she couldn't care less, because she's a Hufflepuff at heart, and knows that kindness if far more important than intelligence.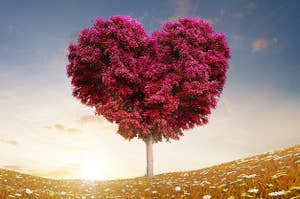 We're all hopeless romantics on the inside. Find out the initials of that special someone you've been searching for. You might just realize they're sitting right next to you.