Meet Tiny Cat.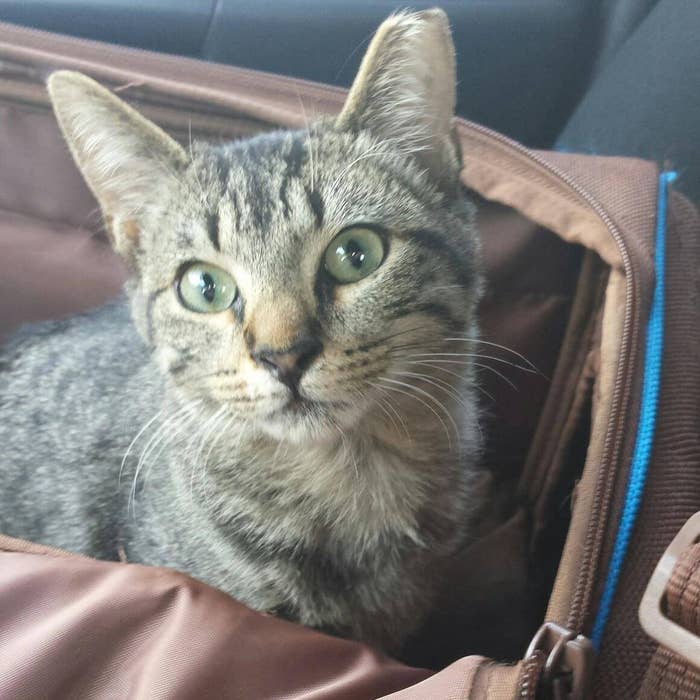 At first, things were cool.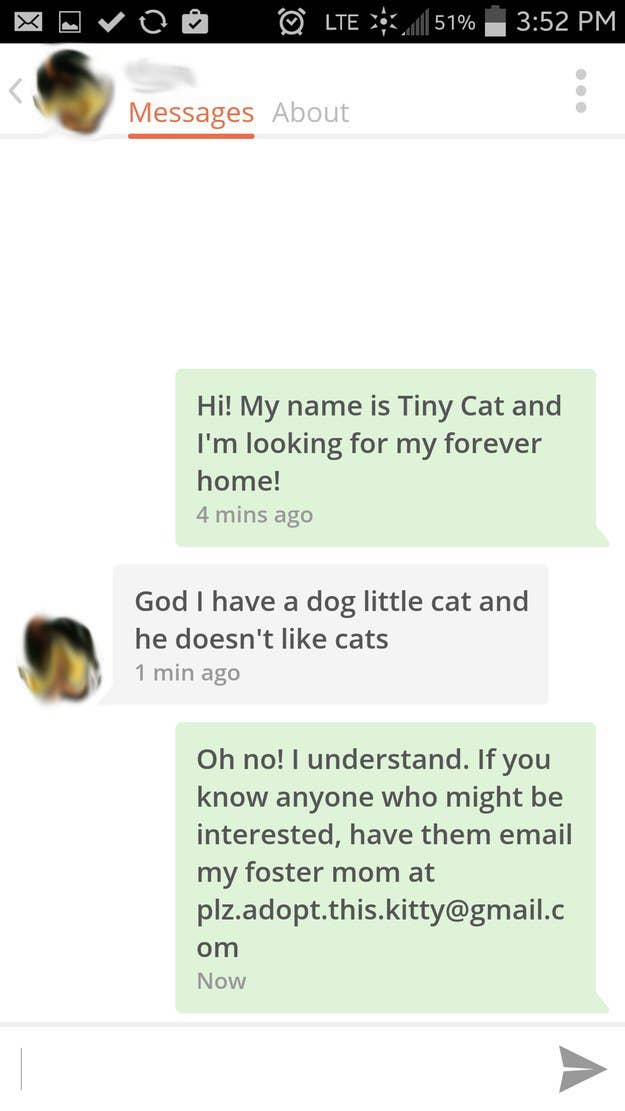 Most messages I got were very sweet.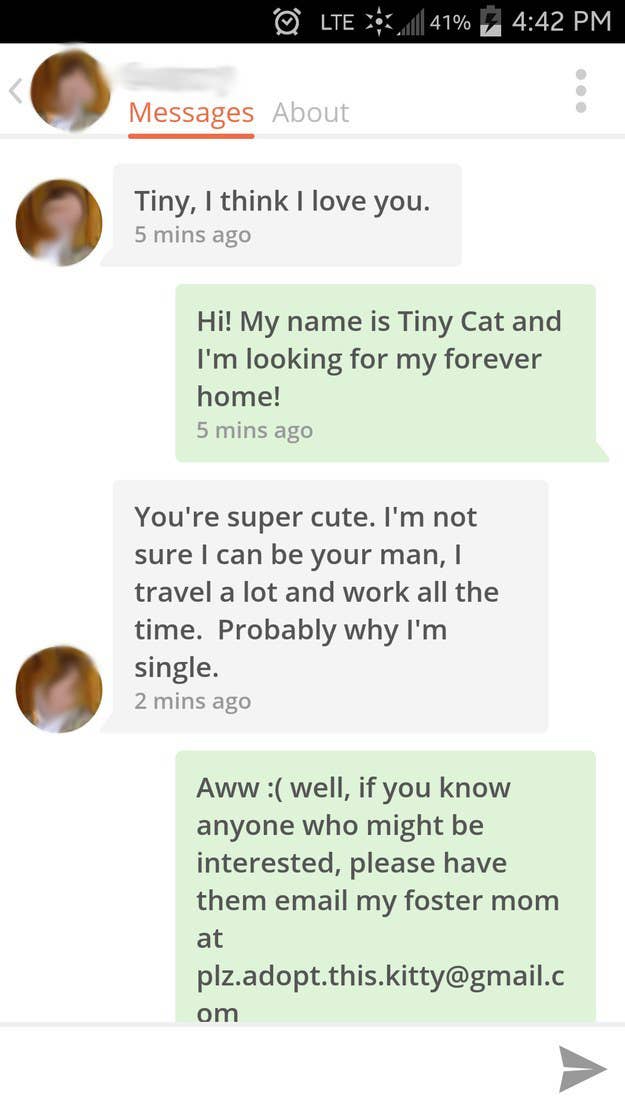 Some people had a good sense of humor.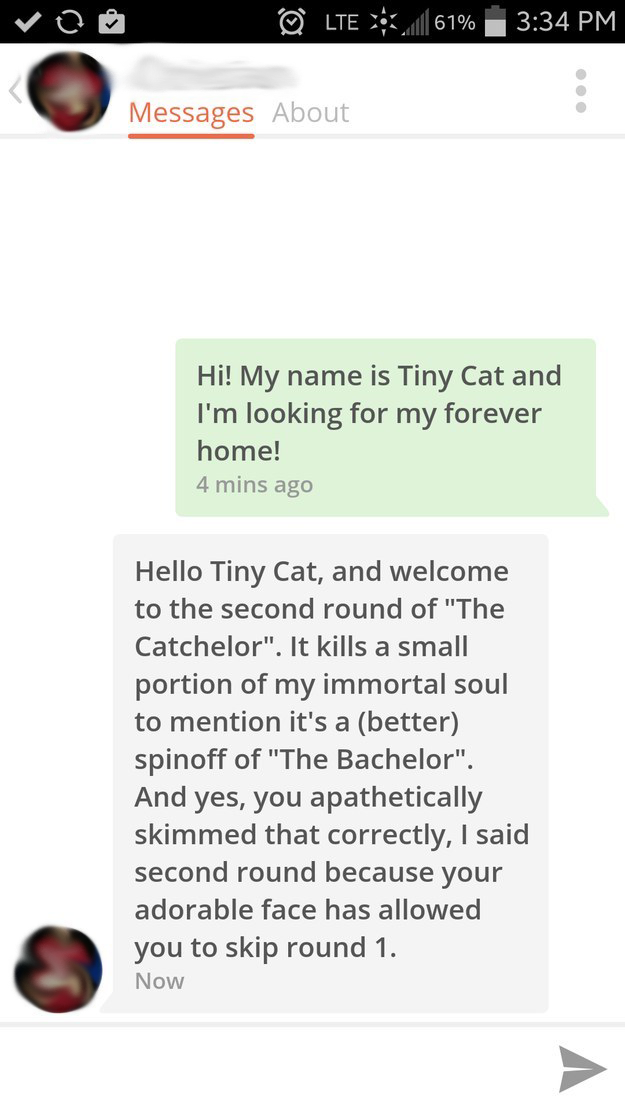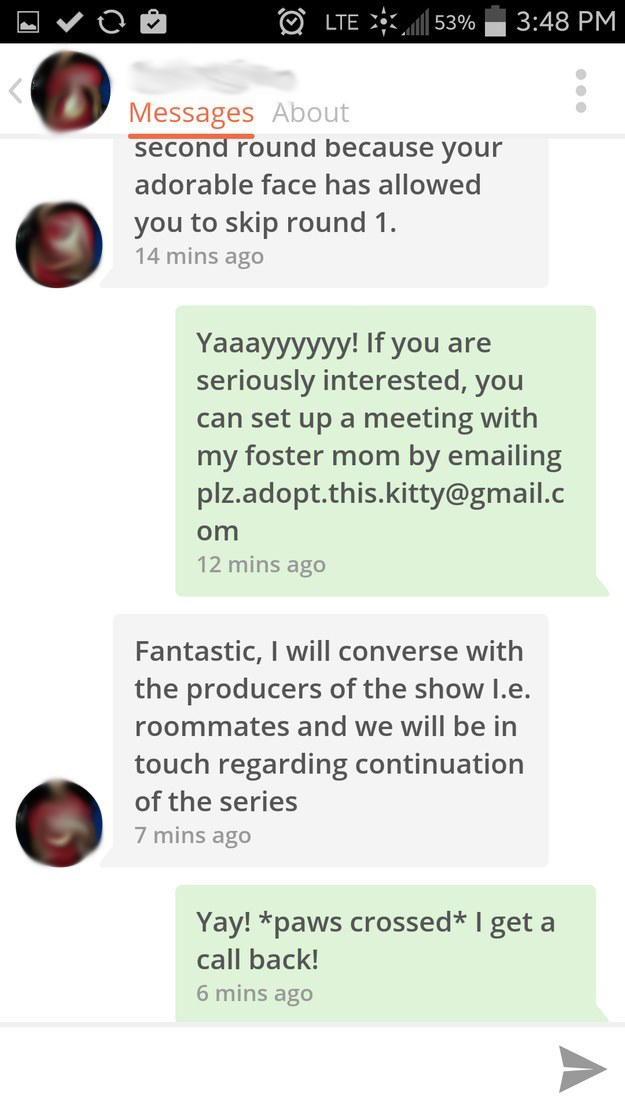 As expected, things got weird...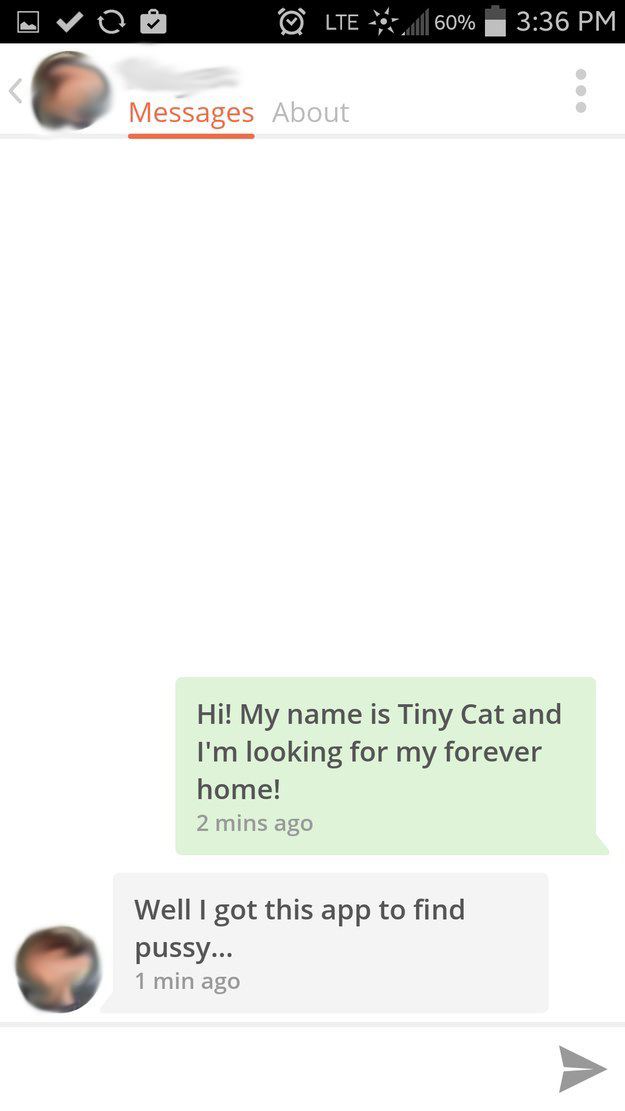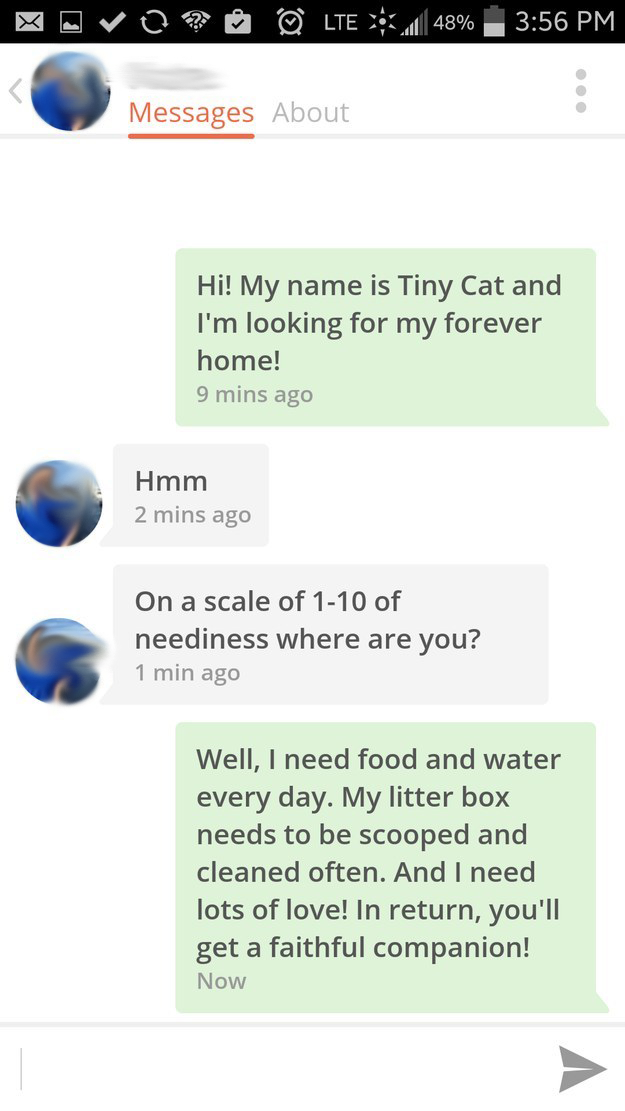 NOPE.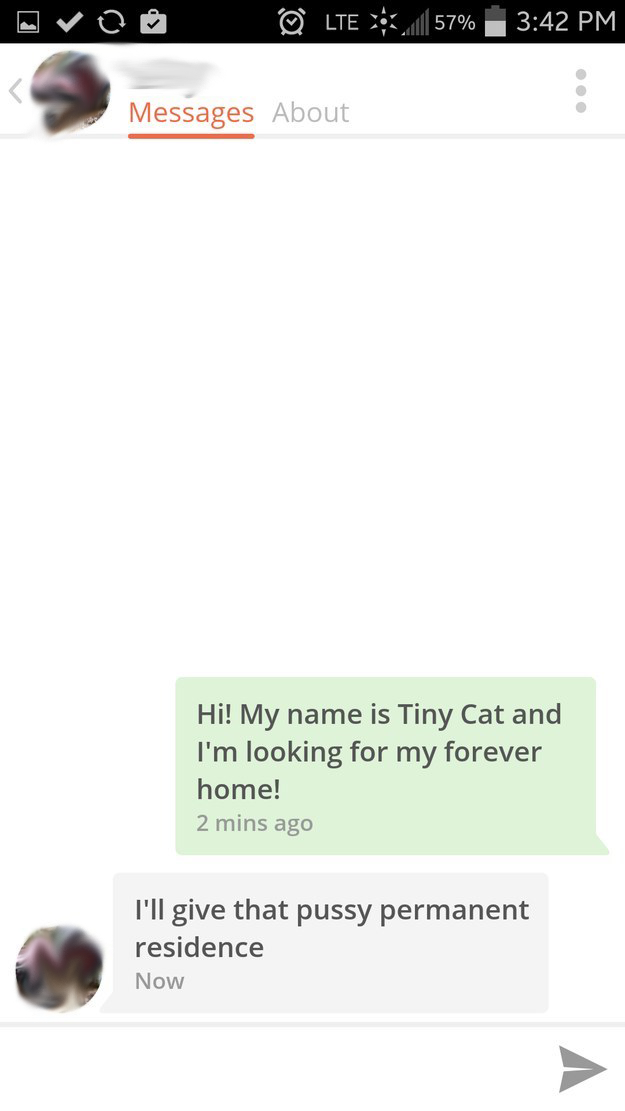 This guy just thought I was being coy.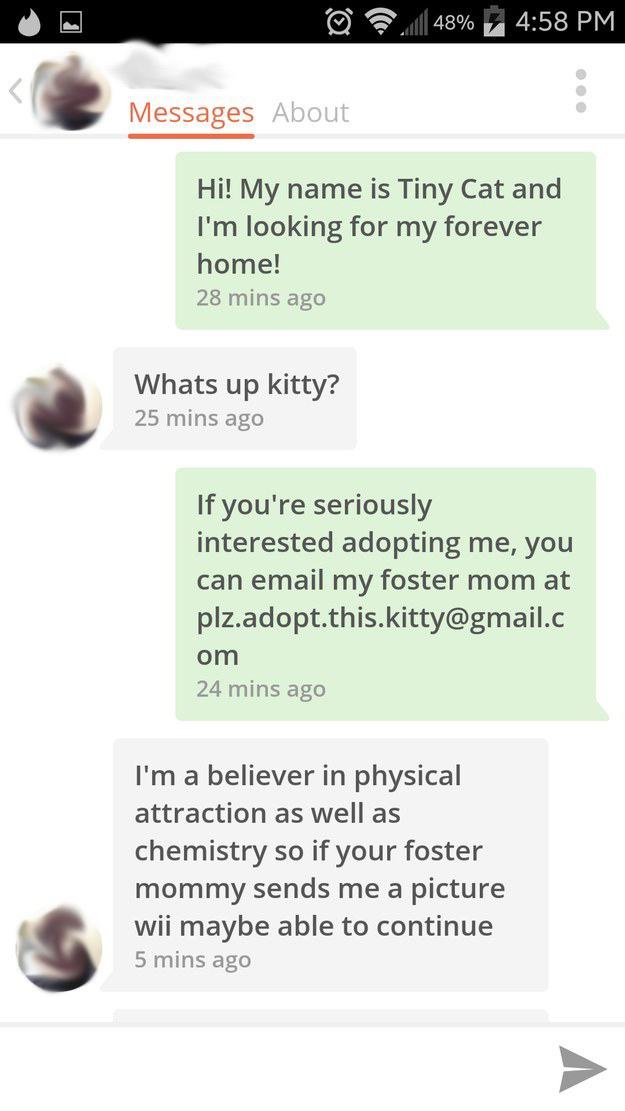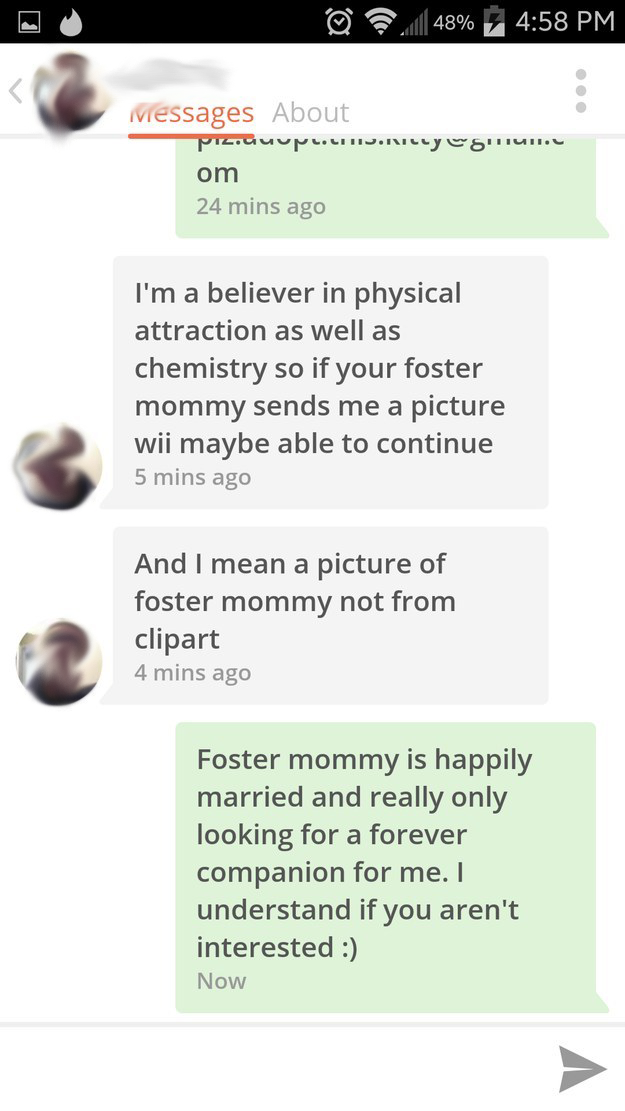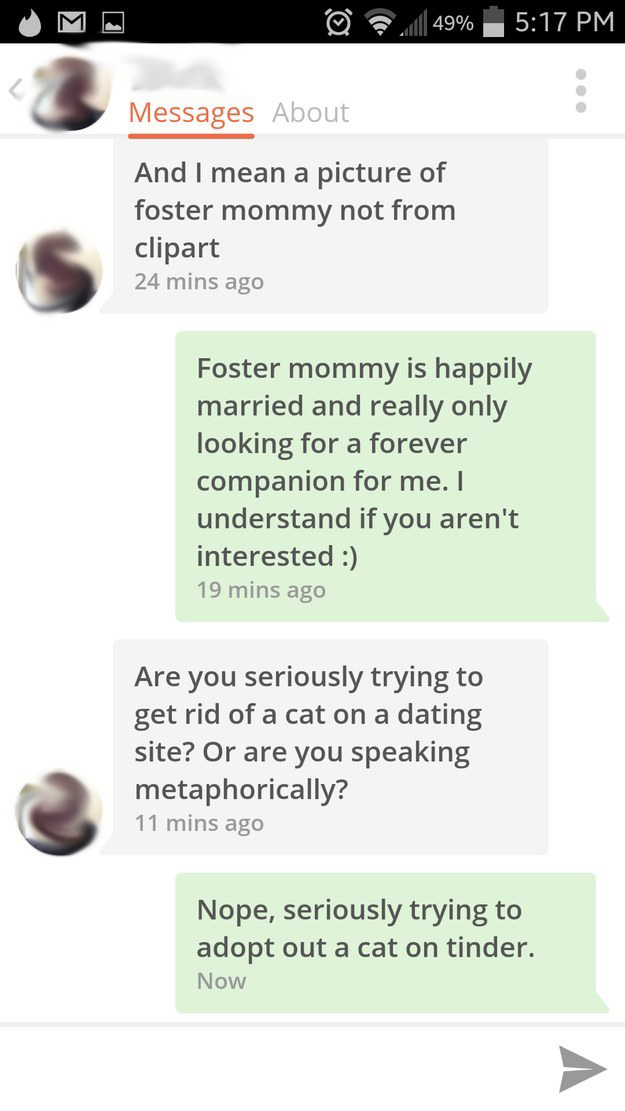 So, maybe Tinder isn't the best way to find a home for Tiny Cat...