Where would you rather live?

What would you rather be?

If you chould choose your mission, what would it be?

Discover what's out there

If you could have magic powers, what would they be?

If you could choose to spend your last day on Earth with anyone, who would it be?
Which Mirror World Book Should You Be Reading Now (YA Edition)?
You got:

This Night Sucks by Elizabeth J.M. Walker http://www.mirror-world-publishing.myshopify.com
"This night sucks!" Lana is a high school senior enrolled in Vampire Education – a class to teach students about the very real presence of vampires in the world. Lana and her classmates don't really expect to meet up with any undead bloodsuckers. Vampires are a lot like other scary things that supposedly exist but you hope you'll never come across: nudist colonies, mad cow disease, and your parents' sex life. What is part of Lana's everyday reality is navigating through one last year of high school while desperately trying to be less nerdy. She still loves spaceships, fantasy novels, and cat stickers, but she also recently got her braces removed, grew boobs, and is working on the makeup thing. She never expected her crush-of-a-lifetime Pete to even notice her – let alone ask her out on a date. The date is going great until Pete's ex-girlfriend Katy shows up, all bloody and pissed off. Lana quickly realizes that Katy is not just her ordinary bitchy self – she has been turned into a vampire which, in turn, takes Lana and Pete's date from a hot and steamy make-out session to an unexpected vampire-hunting expedition.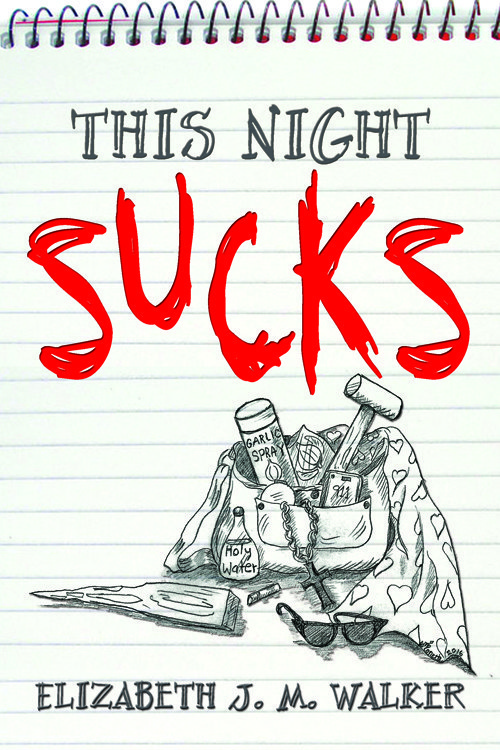 You got:

She Dreamed of Dragons by Elizabeth J. M. Walker http://www.mirror-world-publishing.myshopify.com
Trina is a fifteen-year-old dragon mage in a kingdom ruled by witches and wizards - the same people who have brought dragons and other magical creatures near extinction. Trina can barely control her fire powers and is desperate for an apprenticeship, but finding a fellow dragon mage to be her teacher is proving more difficult than coming across an actual dragon. Then there's the Royal Tourney - a competition presented by the Queen to find a successor to the throne. Trina heads to the competition in the hopes of sparking some interest in the mage society and earning herself an apprenticeship. She never intended to be a frontrunner in the competition. She never meant to catch the attention of the evil witch trying to take over the throne. She never expected to fall for a wizard. Now Trina must face tough decisions about who she is and who she could become. Trina must ask herself: Can she really win the Royal Tourney?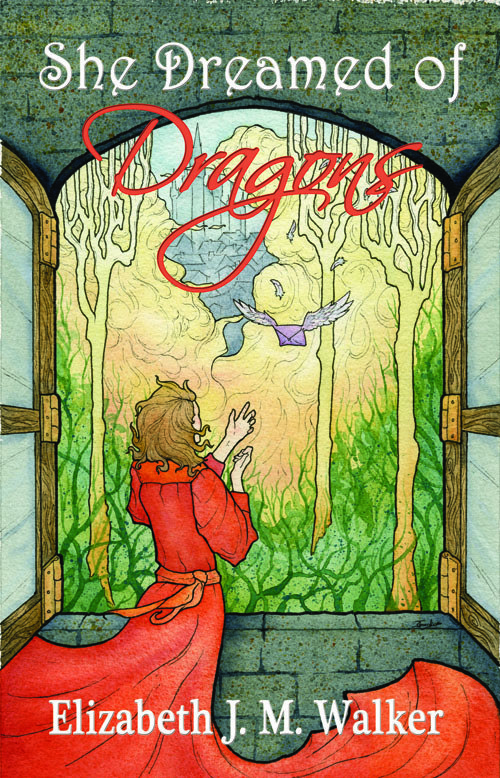 You got:

The Watcher by Joshua Pantalleresco! http://www.mirror-world-publishing.myshopify.com
There is more… On the top of a tower, guarded by dragons, the Watcher gazes out into the horizon. While the rest of his tribe work and toil, The Watcher questions what is beyond the walls. Determined to find out, he escapes his captors trying to find out just what is out there. An imaginative and engaging story, The Watcher will help you see poetry in a whole new way. Escape into the world of a slave boy who dreams of something more and journey with him as he discovers what mysteries the world holds. There is more. The Watcher proves it. Discover it for yourself.
You got:

Crimson Winter by Justine Alley Dowsett http://www.mirror-world-publishing.myshopify.com
The repeating Tuesdays are only the beginning... When Japanese high school student Yukari Namikoya finds herself suddenly and inexplicably on another planet, she must quickly come to terms with the fact that she may never see Tokyo again. With a sun that never sets, the desert world of Crimson Winter is on the brink of extinction and day-to-day survival can be difficult; especially for someone used to the modern-day conveniences and comforts of Earth. Following the only clue she has to a way home - a cryptic message from a woman long dead - Yukari heads into the desert searching for the Temple of Sapphire. There, she finds the temple in ruins, but what waits there for her is her destiny as a Chosen of the gem god Sapphiros. Standed on this new world and hunted by the Vile Emperor and his vast forces simply for being what she is, Yukari has no choice but to the learn how to fulfill the role she's been cast into and become the long-awaited saviour of a dangerous world she doesn't yet understand.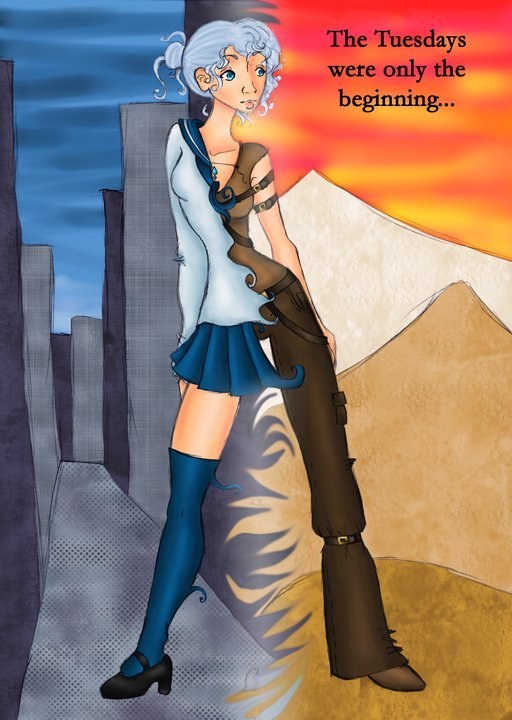 You got:

Disenchanted by Leigh Goff! http://www.mirror-world-publishing.myshopify.com
A forbidden love. A dark curse. An impossible choice... Descended from a powerful Wethersfield witch, sixteen-year-old Sophie is struggling to hide her awkwardly emerging magic, but that's the least of her worries. When a dangerous thief tries to steal her mysterious heirloom necklace, she is rescued by the one person she's forbidden to fall for, a descendant of the man who condemned her ancestor to hang. He carries a dark secret that could destroy them both unless Sophie learns how to tap into the mysterious power of her diamond bloodcharm. She will have to uncover dark secrets from both of their families' wicked pasts and risk everything, including her soul to save them from a witch's true love curse, but it will take much more than that.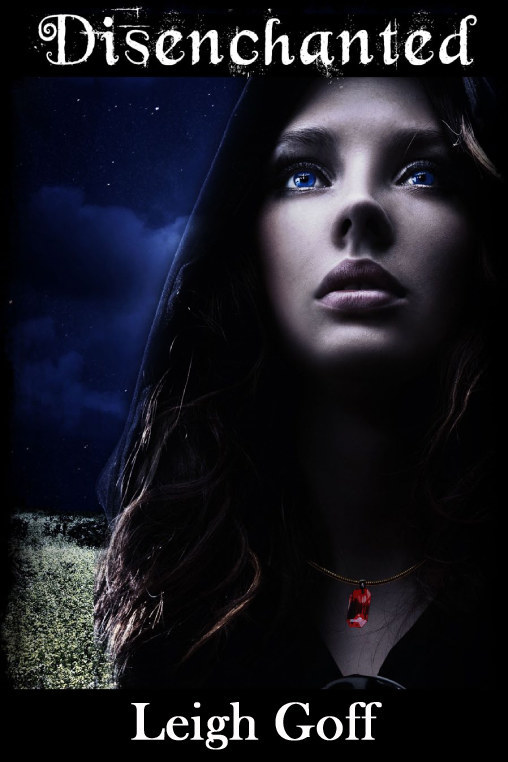 You got:

Neo Central by Justine Alley Dowsett http://www.mirror-world-publishing.myshopify.com
A world she couldn't begin to imagine... Her mother gone, Equinox finds herself alone in a place she can no longer call home. Following the only clue her mother left her to her father's identity, Equinox leaves her Slums heritage behind to search out her father in Neo Central; the largest and most affluent city in the world. Not knowing where to start, Equinox finds that it's a lot harder to fit into a world she doesn't understand than she ever thought possible. Feeling abandoned, Equinox's best friend Nano follows after her and gets embroiled in an escalating plot by revolutionaries to overthrow the government of Neo Central. Nano uncovers that affairs in the city may not be exactly what they seem and that there may be a sinister purpose behind the city's many orphanages that he escaped from when he was younger. Separated, then reunited by circumstance both Equinox and Nano will discover what it takes to live in a city like Neo Central and if they can afford the price of fitting in.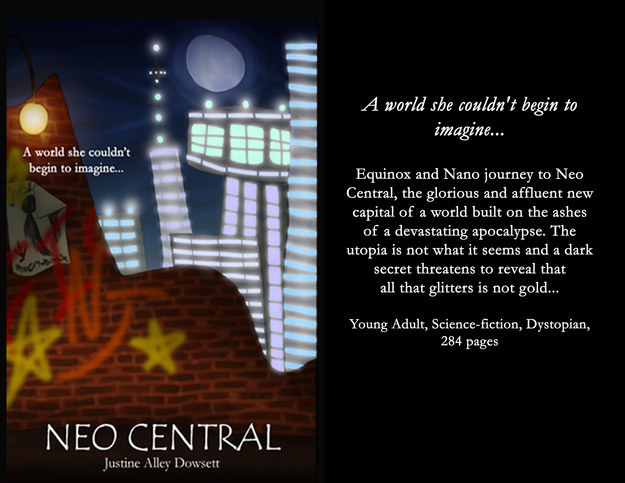 This post was created by a member of BuzzFeed Community, where anyone can post awesome lists and creations.
Learn more
or
post your buzz!