So you've just landed a kingdom. What do you do?

Buy everything you ever imagined!

Stamp out anyone who can threaten your rule.

Let's get some more kingdom!

Meh. Your old place was better.

What's the best way to get a kingdom?

You have to fight for it.

You have to be born to it.

The people have to want you to have it.

You have to be the best person for the job.

You should accept out of duty.

You should marry into it.

You should take it if it's right for the country.

How much do you trust your friends?

My friends are the bee's knees! They deserve everything, and I'm gonna give it to them!

My friends are great. Sometimes I don't know what to do, so I let them make the hard decisions for me.

My friends keep me grounded and remind me I'm just a regular guy underneath.

My friends are great - until they cross me.

Friends are useful tools to maintain control and weed out opposition.

My friends are mostly "with benefits".

What's the most important part of being a monarch?

Conserving your own power.

Setting a moral example for your people.

Cultivating culture and appreciating history.

Making the monarchy a symbol of courtliness and power.

How are we on finances?

Money should be for emergencies only. Heck, I even save on clothes and firewood.

When I was a kid I had next to nothing, but now I'm a monarch, so now I can buy whatever I want! Money is endless!

Spend money to make the monarchy splendid, to defend the country, and to ensure loyalty, NOT on costly wars.

I have a lot of money, but that guy also has money. I think I deserve it more than him. I need it for my wars.

Money is to be used in defence of the kingdom.

Money is just money. Things are just things. Surely there's something more important in this world.

Money is for building monuments and commissioning artworks. A kingdom's culture is its soul.

Money is for fightin' France.

What was your childhood like?

I had a lot expected of me from a very young age.

I was always in the shadow of my older siblings.

I may have been a little spoiled.

I was kind of a slacker and a partier, but I grew out of it.

I was a slacker and a partier, and I never grew out of it!

I didn't get a lot of attention from my parents.

My parents always made sure I got lots of love and attention.

My parents wanted me to play sports and get out more, but I just liked to read.

How are we at politics?

Try to keep everyone happy - and in your power.

I sincerely believe I'm always right, so anyone who disagrees is a traitor.

I'm better at it then people think.

I try to leave the politics to someone else.

That's for boring people. I like to have fun!

I'm too busy fightin' for that stuff.

I tend to end up with everyone mad at me.

The sovereign needs to be above politics.

The only sure politics is a poisoned cup.

Religion?

The most important thing in my life.

Good excuse to go lop off heads!

Piss on it if it means I can't marry who I want!

Important, because God has chosen me above all others.

Important, because the people need a God-given leader.

Between me, my subjects, and God.

It's important for subjects to have the Word of God in their own lives.

Whatever keeps the people happy.

I like a religion that likes me.

Why are we at war?

I had a lot of stuff, but that country over there had some more stuff.

I've pissed off somebody (probably a Pope.)

My people have risen against me.

The nation is under attack.

I mayyy have usurped the throne.

I definitely usurped the throne.

Dunno, but it's not my fault.

Everyone (but EVERYONE) hates me.

Someone's invading your country! What do you do?

Put all your money into fortresses.

Ask them to go away, please.

Wait until we're SURE it's an invasion. Then kick butt.

Set an example of firmness and bravery for your people.

Go and challenge them personally, relying on your charisma to turn them away.

Fight the good fight for as long as possible, then save yourself.

Give them what they want; sounds like they want it more anyway.

Let's be real: I'll be the one doing the invading.

You've conquered new land! What's your first step?

Break down their culture and replace it with mine to ensure my supreme power.

Put castles all over it to ensure it stays yours.

Be subtle about it, but eventually you'll have the whole country in your pocket before they even notice.

Sell it back to their people for exorbitant prices.

Keep the pressure on so they'll know who's boss.

I've got enough country as it is.

In fact, you can have some of these countries back.

Who is England's worst enemy?

What's your hobby?

I've got this neat sex chair...

It's time to get married. Who's it going to be?

Someone to help me with hard decisions.

Some hottie I just found.

Someone who believes what I do.

Someone rich and powerful.

The one I love, even if it means giving up everything.

So I was thinking my brother's twelve-year-old kid. Thoughts?

Time for your kids to get married. What to do?

I want them to at least like the person.

Switch it around and keep the world powers guessing.

Marry them to someone powerful to strengthen their claim to the throne.

Put one in every court in Europe.

I'm not really concerned about that. I've got my own stuff going on.

They're not old enough for that. Let them be kids!

Someone to help them grow up a little.

Someone from around here.

They're not letting me have any say at all!

Are you faithful to your spouse?

Anything else would be disrespectful to my spouse and a bad moral example for my country.

I have lovers, but only because it improves my image.

I could never love anyone but my beloved spouse.

I kinda had something going on that kept going on after I married.

Most of my extramarital affairs become marital affairs.

I have had enough illegitimate kids to make a city.

I'm just not interested in the opposite gender.

I don't have time for that sort of thing.

Wouldn't you like to know.

What's the most important trait to you?

How do you want to be remembered?

As a martyr to my beliefs.

As a glittering icon of glamour and riches.

As a universally beloved figure.

Pick a quote:

"I always admired virtue - but could never imitate it."

"I am born for the happiness or misery of a great nation."

"I may be uninspiring, but I'll be damned if I'm alien."

"My whole life, whether it be long or short, shall be devoted to your service."

"Kingdoms are but cares/State is devoid of stay/Riches are ready snares/and hasten to decay."

"People in Parliament occupy themselves with private animosities and petty quarrels, and think little of the national interest."

"I will pull down my breeches and they shall see my arse!"

"Damn the painters and the poets too!"

"When you are too old to play golf, you had better die."

Pick a saying:

"The clothes make the man."

"Finders keepers, losers weepers."

"To the victor goes the spoils."

"Better late than never."

"Don't bite the hand that feeds you."

"Too many cooks spoil the broth."

"If you can't beat 'em, join 'em."
Which British Monarch Are You?
Veni, vidi, vici! The point is not who was left the crown, it's whose got the power to go get it. So, plus side, you're an ambitious go-getter; on the other hand, maybe keep your grabby hands to yourself.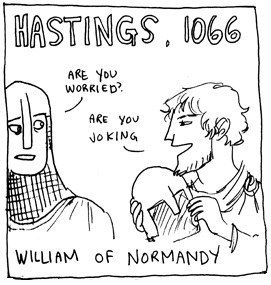 We get it, you've got to keep your new country in line. But making poaching punishable by death? Your stuff isn't THAT important. You get yours with an arrow to the chest.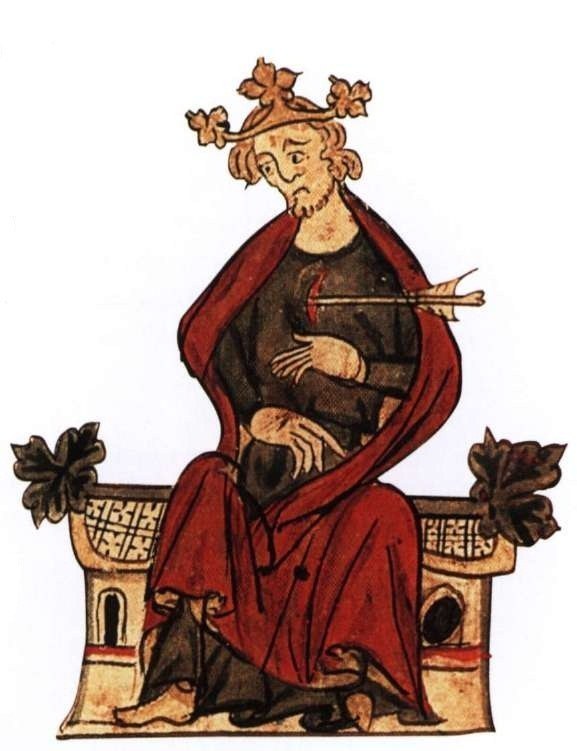 So your brother died "accidentally" in a hunting accident, and you "just happened" to be in London for a quickie coronation. Hm. Well, at least you knew what to do when you got there, conserving your power through politics rather than violence. You are one of those people who sees the incompetent leader of the group and goes "I could do way better than that guy." Just don't go about it the Henry way.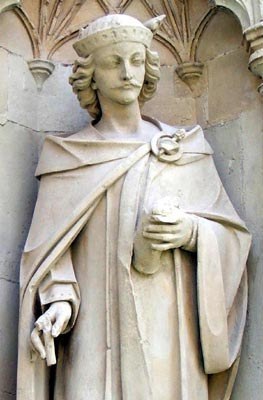 "When the traitors saw that Stephen was a good-humoured, kindly, and easy-going man who inflicted no punishment, then they committed all manner of horrible crimes." In other words, you're too nice for your own good. Also, maybe stick to letting other people be in charge, even if you think it's your "duty" to step up.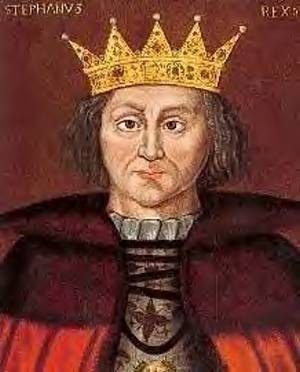 Aw, badass! After winning his throne in battle from his usurping cousin, Henry II goes on to expand England into a major power. You may have gotten up to some questionable hijinks in your youth, but you've learned to govern yourself wisely - for the most part. Try to keep that temper in check.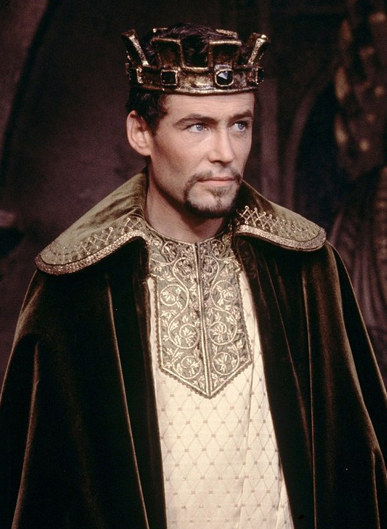 The Lionheart! You're out kicking butt on the battlefield all over the world, so much so that you kinda forget to govern your kingdom. Don't let your hobbies (i.e. killing Saracens) get in the way of your responsibilities!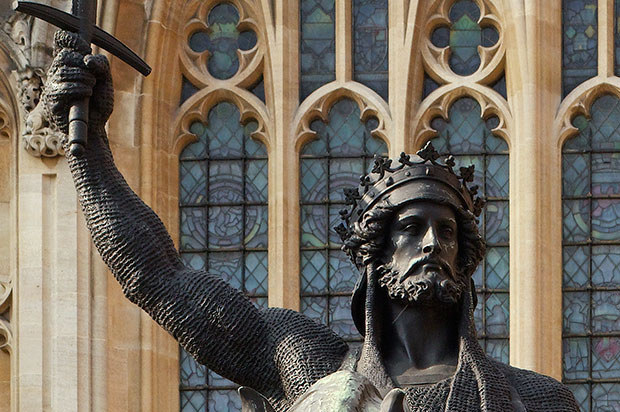 You're JOHN? Aw, maaan. All we need, another John. You are the Joffrey of the English monarchy, a guy who strangles his nephew to death and throws him in the river, who loses all the land his father and brother won in battle, and taxes everyone so much he ends up creating Parliament to curtail his power. Man, how did you ever get to be JOHN?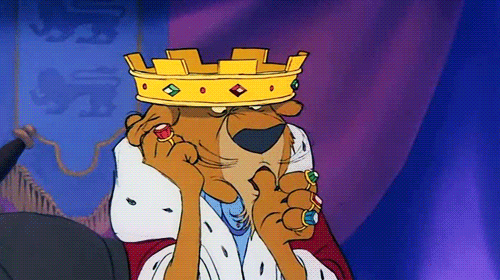 You're Henry III, you big nerd. (Well, you are taking this quiz, after all.) Henry III was the original history fanboy, falling head over heels for his ancestor Edward the Confessor. Not only did he get Edward made a saint and built all of Westminster Abbey basically just for Edward's shrine, he named his kid Edward, which back in the day was basically like naming your kid Glorfindel. Just don't spend too much money on your hobbies; remember, you have a kingdom to defend!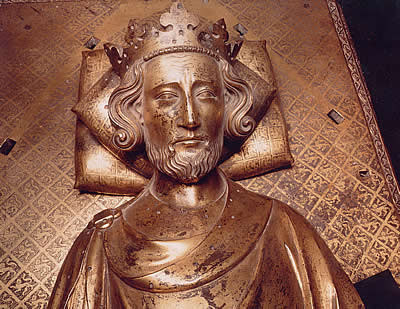 Kicking butt on the battlefield and kicking butt in the palace! Edward retook much of the land lost to past kings, added on more (i.e. Wales), and meanwhile expanded Parliament to include the Commons. So you're that jock who also gets all A's in Poli-Sci. Man, I hate you.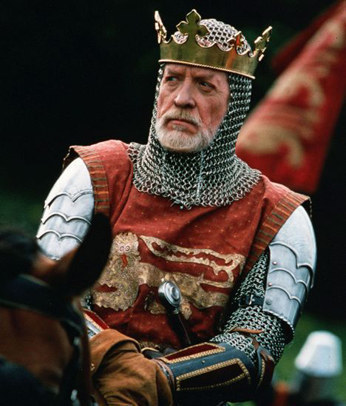 When you end your life with a red-hot poker up your butt, you're doing something wrong. Mainly, you gave your lovers whatever they wanted, and you had a lot to give in terms of land, wealth, and power. Don't let your buddies take advantage of you! (Because your queen will take her own lover and murder you in prison. You know, metaphorically.)
So your dad was kind of a washout. Doesn't mean you have to be! How about starting a war with France over whether you should be king because your mother was a French princess? I think that'll work out great and definitely not last a hundred years. You have big dreams, but figure out what's practical to really achieve, and don't throw good money after bad.
You love you some shiny things, and you've been getting them all your life. You've been getting your way ever since you were a kid, but that's led you to think you're entitled to it just by being you. And not only your stuff, but other peoples' stuff. That'll get you in trouble. Nothing wrong with strutting your stuff, but don't be a dick about it.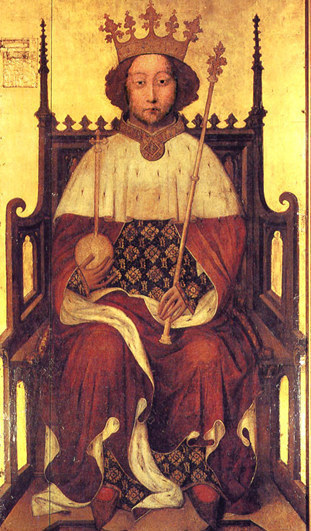 Everybody heard your problems with the top guy and went "Hey, YOU should be the top guy! You'll fix everything!" Problem is, it's a lot harder once you're in the hot seat. You may not have really been after the job, but it's yours now; try to manage expectations as best you can. It's not always good to be the king.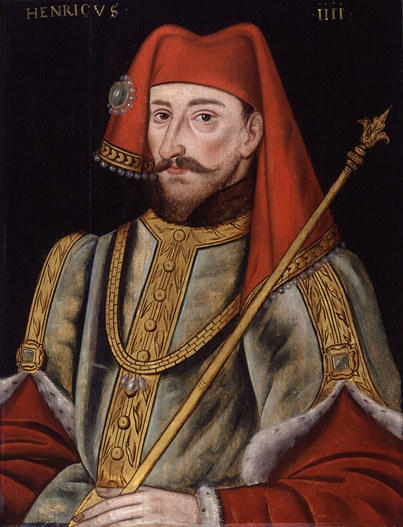 War's a great idea when you win, isn't it? Did you end up conquering all of France through sheer willpower, or just luck? Either way, you're one of the few people who talks about their big plans and then really manages to achieve them. You've got great things ahead of you (unless you get dysentery).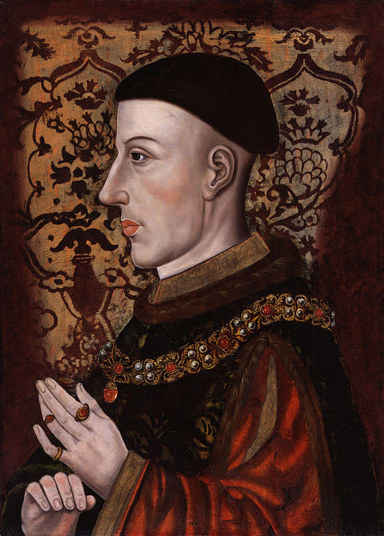 You're a dreamer and a poet, and maybe a bit of a nut. Don't let people push you to the front to prop up their own arguments, or you'll just get caught in the crossfire. Maybe you're not suited to be king, but you might have a nice creative streak going to encourage instead.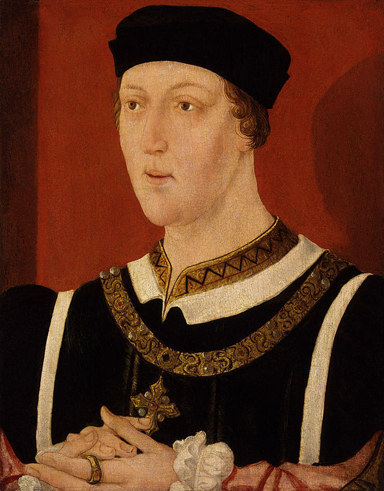 Guy at the front not doing a great job? Maybe it's time to step up and do something about it. You're charismatic, and can easily get a lot of people on your side. As far as love, you don't care what people say, you're marrying that hot chick you found at the side of the road.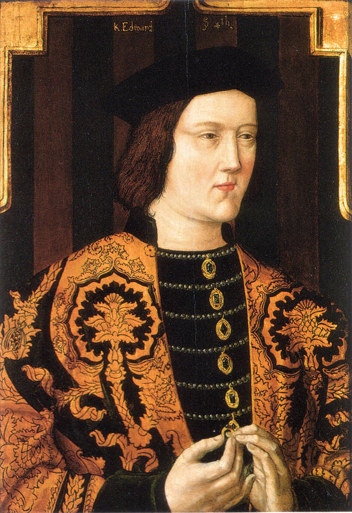 Ooooh. You may have people who try to apologize away your problems, but face it, you definitely killed your nephews, or had them killed. Then you tried to marry your niece. What are you doing, Richard? Your ambition is hurting your family, and you don't even seem to mind. Beware: once you've chipped away all your support, you may fall yourself.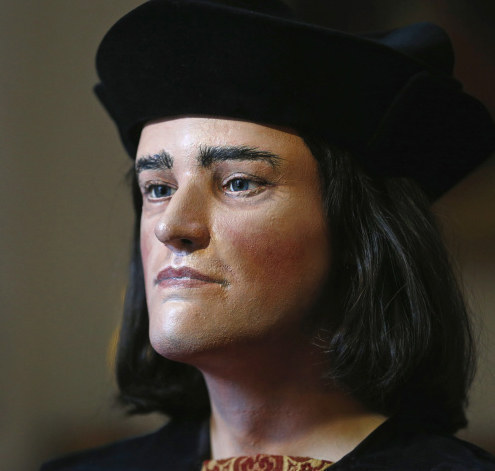 When you were growing up, you knew the value of a pound and had to work for what you got, not like these entitled kids today with their glassware and their cushioned seating. You got where you were through luck and pluck, and you know it could all be gone any minute. Be cautious, but don't alienate your friends.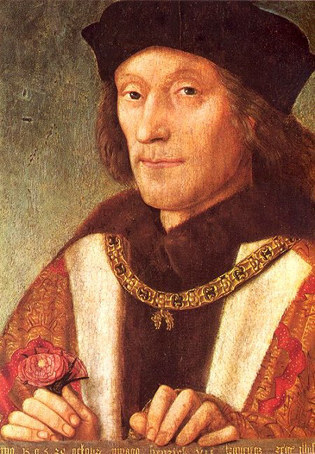 Love him or hate him, Henry VIII really made a name for himself. You're one of those people who figures that if you're really sincere in your intentions, it must be the right thing to do. This applies to romance, statesmanship, war, and expenditure. If you've got friends who suggest you may not be making good decisions, don't bite their heads off (certainly not literally.)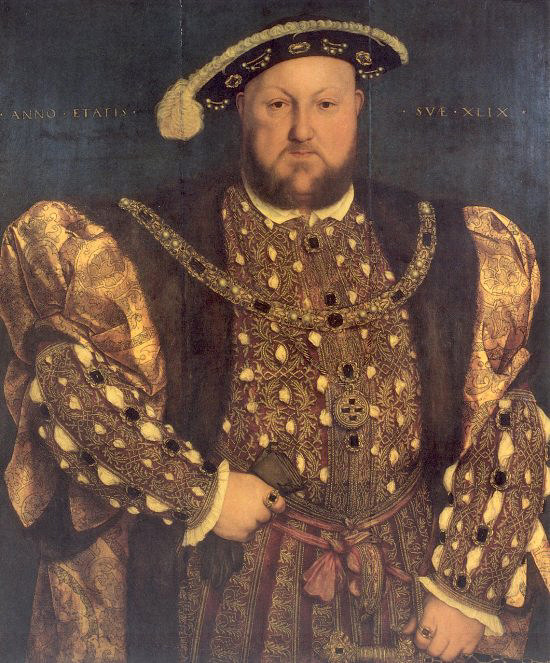 You've got big shoes to fill, and people have expected a lot of you from a young age. You don't have to be your father, no matter what anyone says, and don't let people use you. Read, learn, and grow, and have faith in yourself.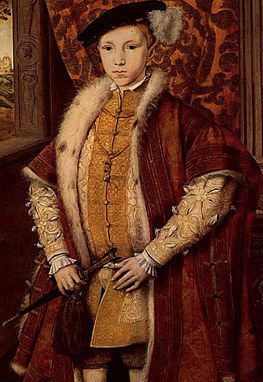 Sounds like you got daddy issues big time. So your dad left your mom for some skank: don't let it ruin your life! You can be your own person without bringing down everyone around you. And slavish devotion didn't get your mother anywhere, so try to stand up for yourself in your relationships.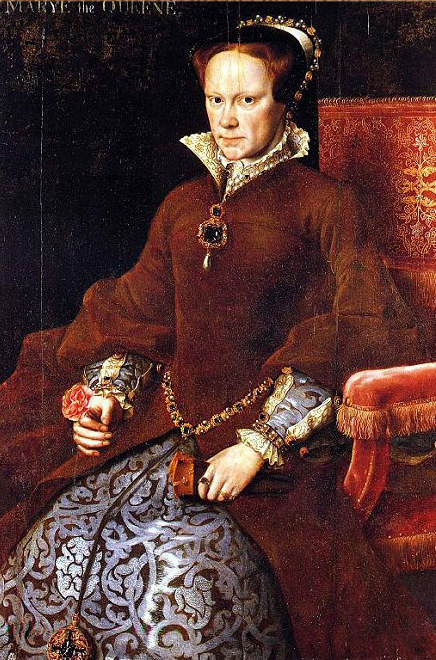 Niiiice. You are the perfect negotiator, ambitious, brilliant, learned, sexy, and can really wear a dress. You've got your father's temper and your mother's savvy, and there's no height you can't reach. While you may have your detractors, most people are gaga over you. Go Queen Bess!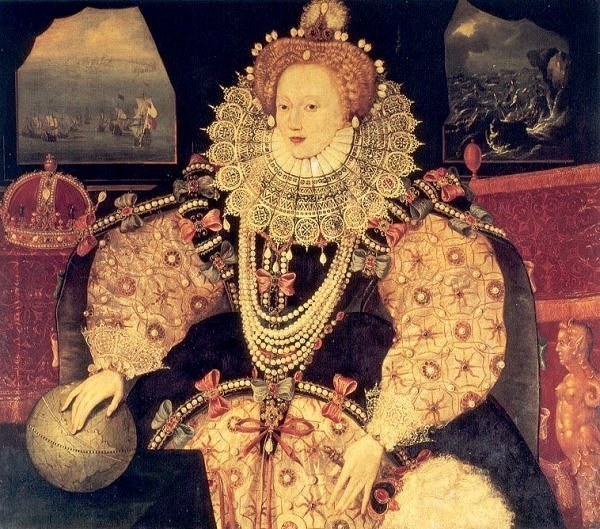 So after a childhood of being ordered around and being kept under strict guardianship, you've fallen into a tub of butter and you don't know what to buy first. Remember that it's not as bottomless a coffer as you think it is and try to manage your money. Feel free to spend on worthwhile endeavors (like maybe a real nice Bible) but do you really need that new pair of poofy pants?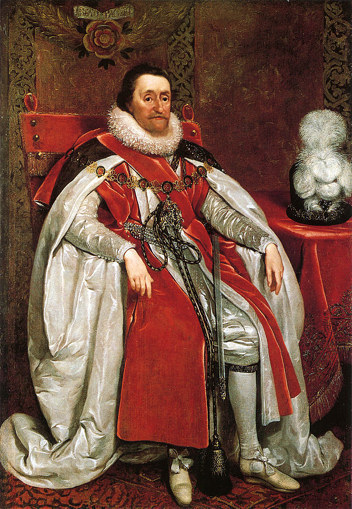 It's okay, buddy. We know you're a little short and physically unimpressive. You don't have to overcompensate for it by presenting yourself as an unimpeachable powerhouse, because someday someone will call your bluff and it will all come crashing down. Listen to other people when they say you're too close to the sun.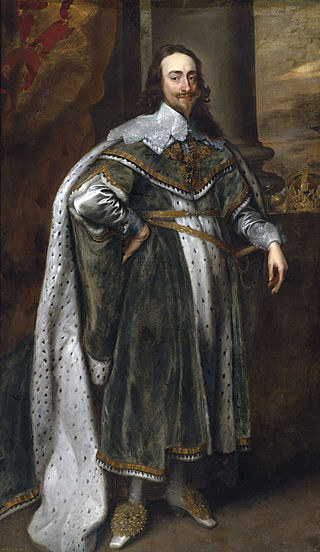 Good job, you've learned from your history. The people want to have a good time! It's not that hard! People won't mind your pomp and splendour so much if you put on a show with it. Everyone likes a monarch they can drink a beer with, and that may be the key to keeping your head.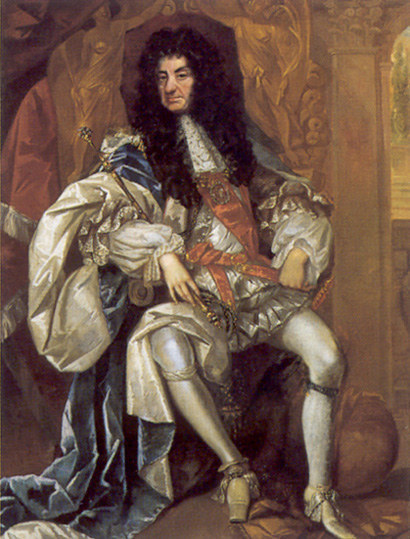 You did NOT learn from history. You figure the mistakes that got other people (even your ow father) in trouble couldn't possibly bring you down. Other people have more influence over your life than you think, and while it's one thing to be your own man, it's another to spit in everyone's face. Gotta say though, you know how and when to make an exit.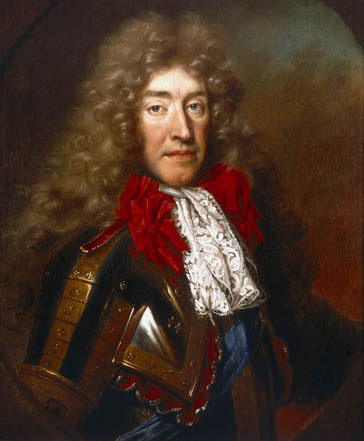 Don't be afraid; if you think your family's headed in the wrong direction, stay your course! If your family rejects you, start your own. You might end up better than they ever could be.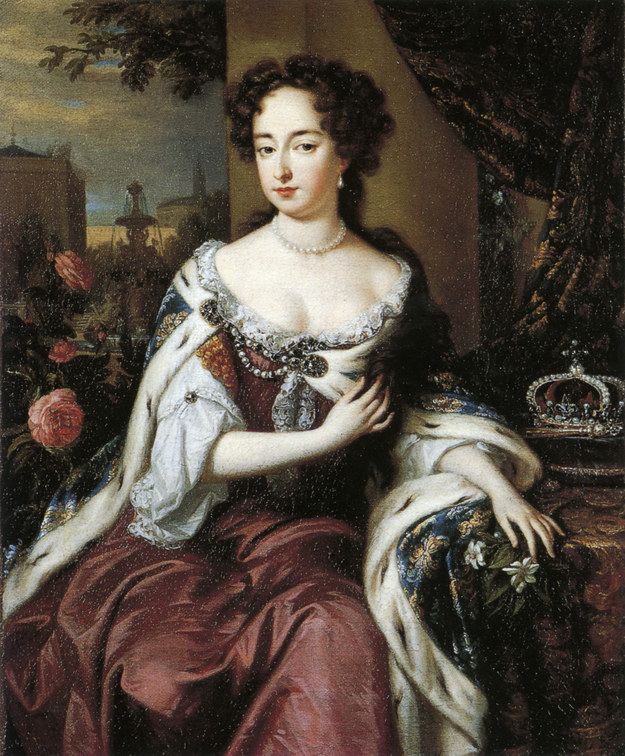 You're ambitious, sure, but you know when to keep it in check. You follow the way the wind is blowing, and it gets you far. Don't be afraid to let others share in your glory, because that's the key to their letting you keep it.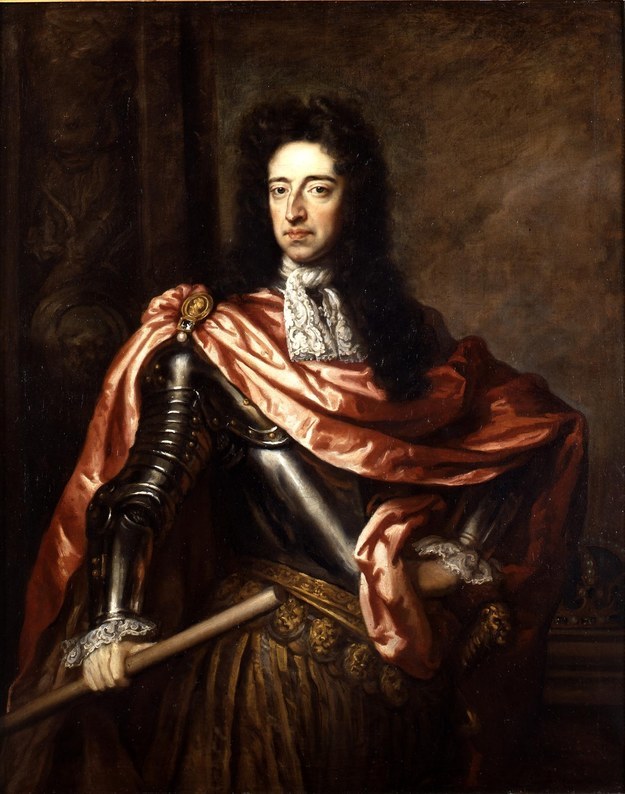 Remember, it's not your friends who are in charge, it's you. Stand up for yourself: you're the queen! You've got big ideas, and it's your right to let them shine.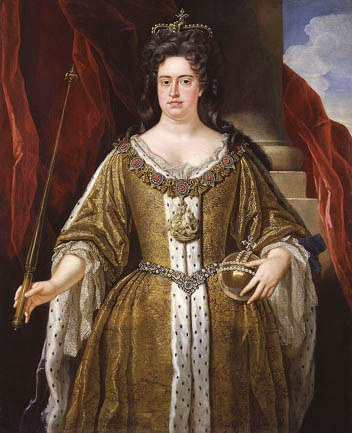 Don't look a gift horse in the mouth! If someone hands you a kingdom for next to no reason, be gracious. Don't constantly bang on about how much better it is in Hanover. At least try to learn something about your new country. Make friends, give gifts, crack jokes. You're the king! (And lay off your son. He's not a bad kid.)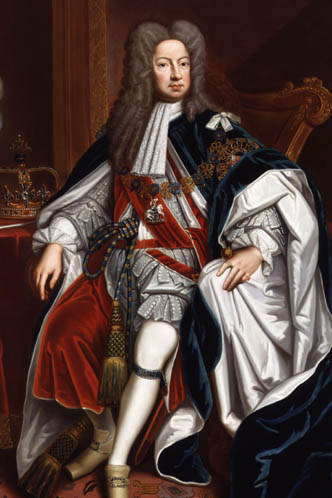 You love your wife, you love your new country, but be sure to let them know about it once in a while. Some things can't just go unspoken. (And lay off your son. He's not a bad kid.)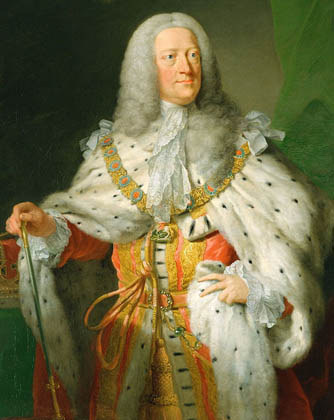 You're the boss, and that just happens to be your job. When you make decisions, people call you a tyrant, but you're just doing your best. Really, if they got to know you, they'd find out you're a pretty nice guy. Come out of your office and try reaching out a little more.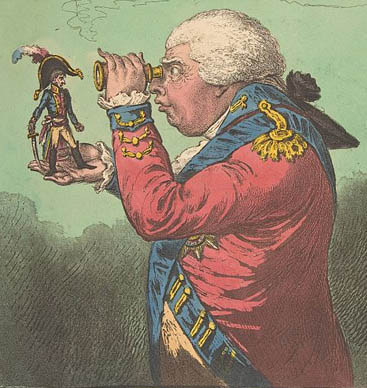 Read your Spiderman: With great power comes great responsibility. Sure, being a king means you're rich and get to order people around, but there's more to it. Life isn't all one big party, and people don't exist just to cater to your whims. Try to clean up your image (and not by outlawing unflattering images.)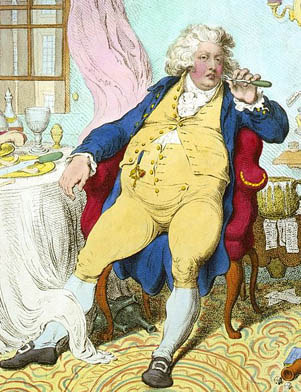 You never expected to end up as the Big Cheese, but here you are. Fortunately, you don't let it go to your head, and you use your new position to influence good causes and reach out to your people. Even with your mistress, you're a family man.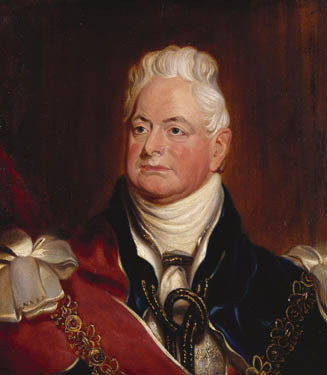 The times may be changing, but you never will. You may seem old-fashioned as time goes on, but you've found a way of life that works for you, and it never does fail you. You want your own way, but you'll listen to good advice. For good or ill, you make a real name for yourself. (And lay off your son. He's not a bad kid.)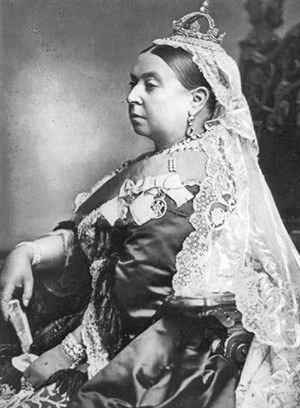 The world may be determined to keep your light under a bushel, but don't believe them: you have a lot to offer. Don't stay bored and frivolous waiting for something to come your way; go out and find it, even if you're turned back time and again. You'll prove yourself one day.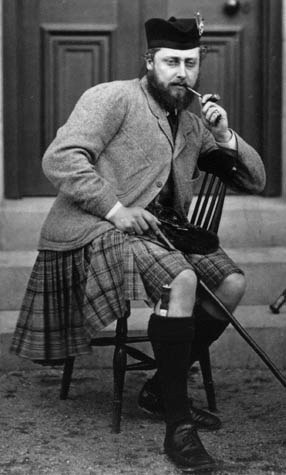 Maybe people find you boring. It's not the worst thing to be! Better boring and stable than wild and irresponsible, especially when you're in a public position. Though you may not be inspiring, people will look to you as their rock when things start to go wrong.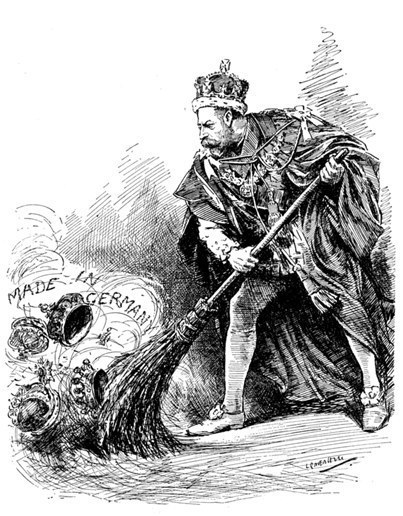 So you loved being a kid and doing whatever you wanted, but now you're grown up and you have responsibilities. Is it really worth it to leave everyone counting on you in the lurch just to pursue your own desires? Maybe yes, maybe no. But definitely don't go around saying Hitler is a stand-up guy.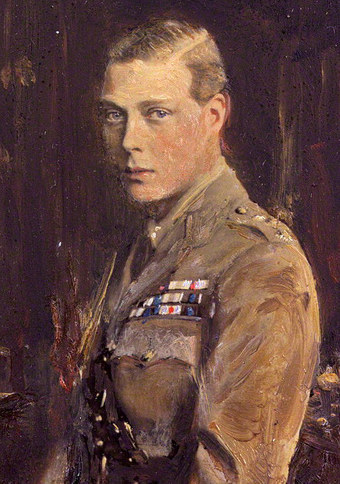 You were always the quiet kid and no one expected much from you. Suddenly, just as you were settling into your secondary role and your family life, all eyes are on you instead. Fortunately, your inherent good character will get you through this, along with support from your family and friends.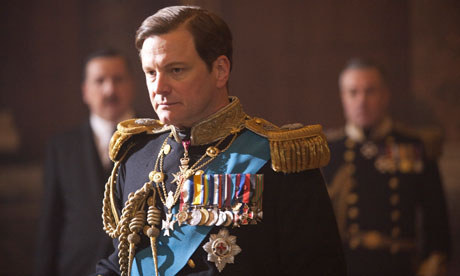 Good golly, but you've got staying power. Long after most would have retired, you're still plugging away at your job. You've always done your duty, whether in WWII repairing army vehicles or paying for your wedding dress with ration coupons. You may be ruffled by family trouble, but you yourself stay above the fray, taking the insults with the praise, staying a sign of stability in an ever-changing world.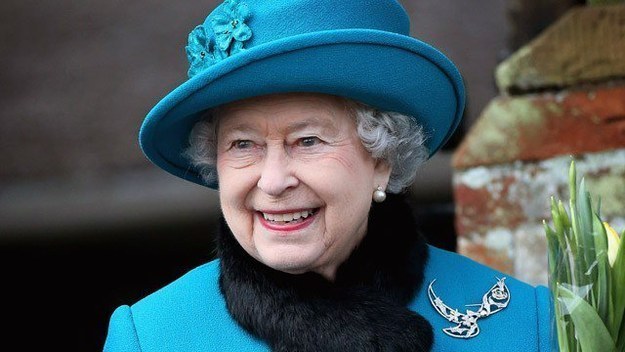 This post was created by a member of BuzzFeed Community, where anyone can post awesome lists and creations.
Learn more
or
post your buzz!