"Twitter now toes the line," Turkey's deputy prime minister declared last weekend, one month after Prime Minister Recep Tayyip Erdogan blocked Twitter for two weeks in the lead-up to municipal elections. The remarks followed face-to-face meetings between Turkish and Twitter officials, after which Twitter agreed to suspend access in Turkey to two accounts Erdogan claimed violated the law by leaking recorded conversations implicating the government in yet another corruption scandal.
But Turkey has not beat Twitter yet. While Twitter bashing may have helped Erdogan's party in recent elections, Twitter remains alive and kicking in Turkey — and a continued thorn in Erdogan's effort to control the flow of news and views in Turkey.
"The government is going to try and make it sound like a victory," said Zeynep Tufekci, a professor at the University of North Carolina, Chapel Hill, and author of the much-read article "Everyone is Getting Turkey's Twitter Block Wrong." "But we shall see. [The government] is still very much into the demonization stage of Twitter, but it's not as effective in the sense as Twitter is still available." Tufekci has argued that Erdogan never cared about truly banning Twitter — a feat few leaders outside of North Korea can achieve today. She said the intent has been to demonize the social media site so as to dissuade his voter base from trusting and seeking out information circulating in these hard-to-control spaces. Twitter's continued existence and popularity in Turkey means Erdogan can't dismiss the games as over just yet.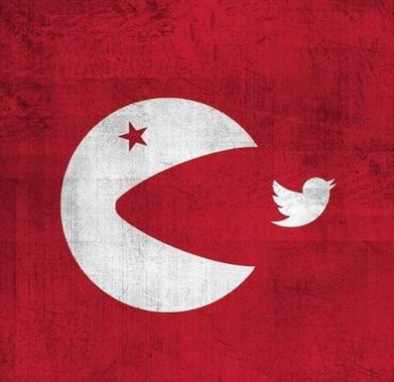 By some accounts, Erdogan's posturing did prove a political success. "Many people look at this and think that the prime minister is ridiculous for waging war on social media," Ilhan Tanir, a Turkish journalist, told BuzzFeed. "But on the other hand, when you look at the domestic politics, it is playing out for him." Indeed, Erdogan's Justice and Development Party (AKP) won a majority of votes in local elections held (during the ban) on March 30; Erdogan's demonization of Twitter as violating Turkish values resonates well with the AKP's voter base a year after anti-government protesters in Gezi Park sparked mass street unrest in Turkey. "He talks about social media and then foreign powers," Ilhan said "He connects all the dots. And then he creates a new enemy that he needs to battle against."
Erdogan is no friend of Twitter; he's called the site "a menace to society" and "tool of foreign influence," among other designations. Now in his 12th year as prime minister, making him Turkey's longest serving ever, Erdogan threatened to eradicate "Twitter shmitter" at an election rally on March 20 — and then partially followed through late that night by blocking Twitter access in Turkey. In the days that followed, he pugnaciously dismissed the ban's critics, citing a court order permitting the government to block illegal online content. "I don't care who it is," he declared on March 24. "I'm not listening." On March 27, the government added a YouTube ban to the mix.
Unsurprisingly to Turkey watchers, Erdogan's threats alone did not cage Twitter. Turkey is one of the world's top 10 Twitter users; with Turkish media largely aligned with the AKP, many journalists and Turks have turned to Twitter as a means for sharing news and political views. In the first hours of last month's ban, thousands of Turks used a common tactic, virtual private networks or VPNs, to bypass the block and make #TwitterIsBlockedInTurkey trend. In the following days, several court cases ensued — with even Twitter suing Turkey — alleging that the government's block took the original court ruling too far in limiting constitutional guarantees to free speech. An administrative court on March 27 and Turkey's highest court on April 2 ruled against Erdogan and ordered the government to lift the ban. On April 3, the government reluctantly complied; Twitter was free. Erdogan's line of defense proved harder to sustain in practice.
Now Erdogan had cause to care and wanted Twitter to listen. In public statements, he demanded that Twitter open an office in Turkey, reveal the identity of the accounts releasing leaks, and pay taxes on revenue earned from advertising in Turkey. A Twitter delegation arrived in Ankara reportedly for two rounds of talks. Turkey crowed; a Twitter official clarified to BuzzFeed that the company frequently visits countries to ensure open lines of communications. Turkish media, meanwhile, reported that Turkish officials indicated that Twitter had agreed to open an office in Turkey — except it wasn't true. Twitter agreed to grant a lawyer in Istanbul power of attorney on its behalf in order to streamline Turkey's Twitter complaints. Turkey did not even discuss the issue of taxes, according to Twitter. There was no announcement on when the second round of talks may be.
Inside and outside Turkey, free speech advocates condemned Erdogan's big coup from the talks: Twitter's suspension of access to two accounts, Haramzadeler (over 533,000 followers) and Bascalan (over 428,000 followers), which accused of releasing leaks. Bascalan, for example, has leaked tapes of Erdogan and his son discussing bribes, while Haramzadeler has circulated evidence incriminating the AKP in high-level corruption. Twitter policy allows the company to block certain accounts or content if it is deemed to violate local law. (An individual or country must first file a claim. All requests are published online.) Tufekci noted, however, that the two accounts Twitter agreed to block in Turkey have been dormant for weeks. The accounts are also not deleted; they can still be accessed outside of Turkey, or within Turkey by changing the country code.
"The question will now be whether it [the leak trend] spreads," Tufekci said. In this way, in Erdogan's eyes, not all social media are the same. Facebook, where many leaks alleging government corruption have also circulated, has faced the verbal wrath of Erdogan — but as of yet has not been banned. (Facebook reports from 2013 indicate that the company complies with far more takedown requests from the Turkish government than Twitter, though it also receives more.) YouTube, another source of incriminating content, still remains partially blocked. Tufekci argued that the government did so strategically: YouTube is a popular source for entertainment, so the government only blocked the DNS (rather than the IP) making it easier for everyday Turks to still access their favorite shows — and not make Erdogan look bad.
With Turkish presidential elections set for August, analysts also agreed that Turkey-Twitter battle games will likely ignite again. "What you saw is just warm-ups," said Soner Cagaptay, a fellow at the Washington Institute. (Erdogan has indicated but not yet announced his candidacy. This election will be the first time the president is elected by popular vote, per a constitutional change in 2007.) Soner predicted that government probing of social media and websites will likely increase. Earlier this week, Turkish courts held a second hearing on the case of 29 Gezi park protesters accused of inciting public unrest via Twitter in 2012. Cagaptay also cited the Turkish courts as a likely check on Erdogan's Twitter battle. On April 18, Erdogan sued the Constitutional Court of Turkey, claiming that it failed to implement court rulings to remove content violating his rights; the outcome of the case could indicate the direction of future legal claims.
Tufekci, for her part, wasn't surprised that Twitter has stayed largely silent amid government claims to have already won the games. "What are they [Twitter] supposed to do?" Tufekci said, adding, "They can't enter Turkish politics and run for president. It's a political problem that needs to be solved domestically within the country."