Syria announced today that presidential elections will be held on June 3. Syrian President Bashar al Assad has not yet formally announced his candidacy — but in Syria's current climate, the announcement of elections means Assad has already won.
More than an estimated 150,000 Syrians have died in Syria's three year civil war — and many on the internet were enraged by the idea of another 7 years of Assad's presidency. "#Elect_the_pimp_son_of_a_pimp" spread fast.
Memes like these have been making the rounds in Syrian social media for months since the government began circulating reports that it would hold presidential elections — with a win for Assad expected from the start.
"For the sake of the country, I will elect Assad."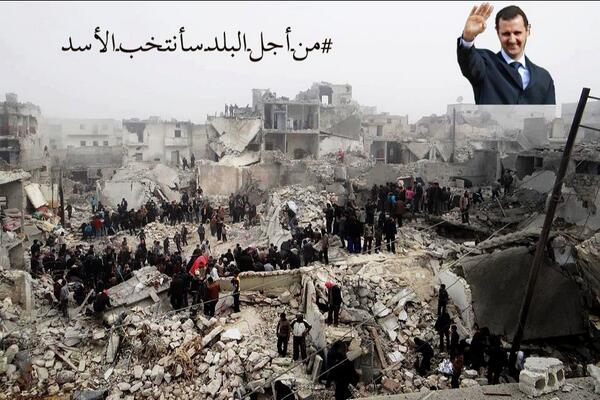 "The strongest candidate: Elect me."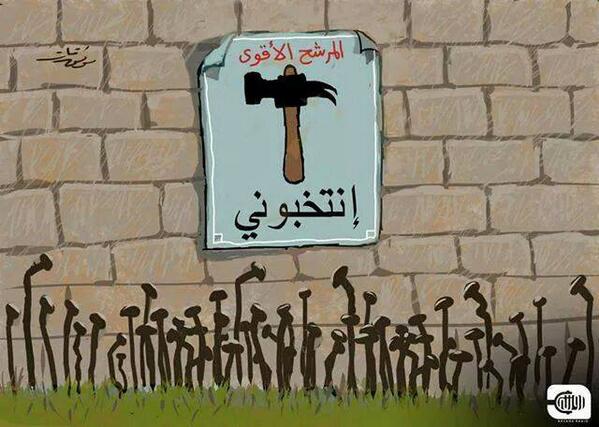 Here donkeys, seemingly on the way to slaughter, say, "We are going to elect Bashar."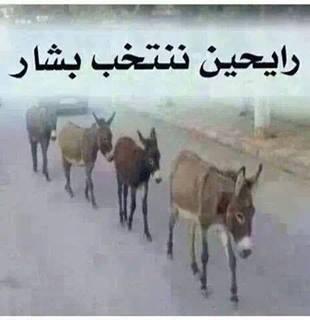 "Bashar al Assad's election campaign... Elect the president of the kingdom of destruction and death."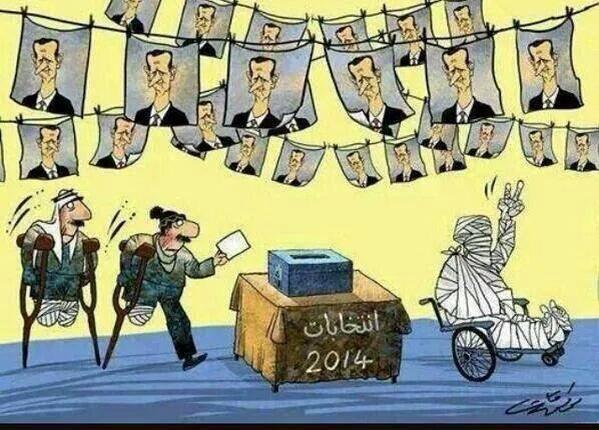 In 2011, uprisings known as the Arab Spring appeared to shake the region's political status quo. Now, three years later, this spring Syria, Algeria, Egypt, and Lebanon have held or will hold presidential elections expected to have the opposite effect.