On Wednesday, after three years of fighting, hundreds of Syrian rebels were evacuated from the old city of Homs as part of an agreement with Bashar al-Assad's army facilitated by the Syrian Red Crescent.
The evacuation ended Assad's siege of Homs — once called the capital of Syria's revolution. The siege has left the city destroyed, civilians devastated, and an undocumented thousands dead and wounded.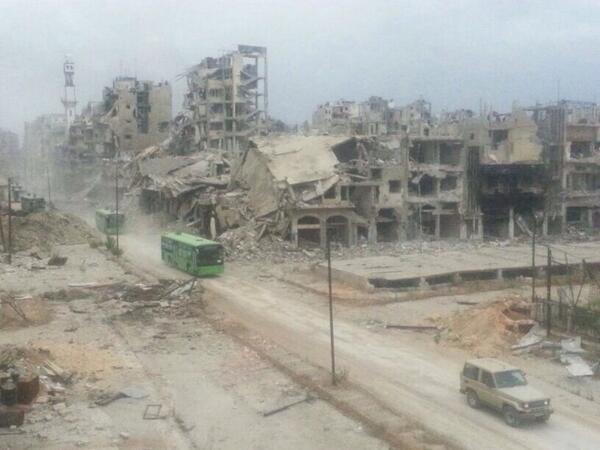 Pictures of convoys of cars carrying mainly wounded rebels and civilians circulated widely on social media; few journalists have reported from Homs in recent months, as access has been impeded by the daily barrage of deadly bombs and gun battles.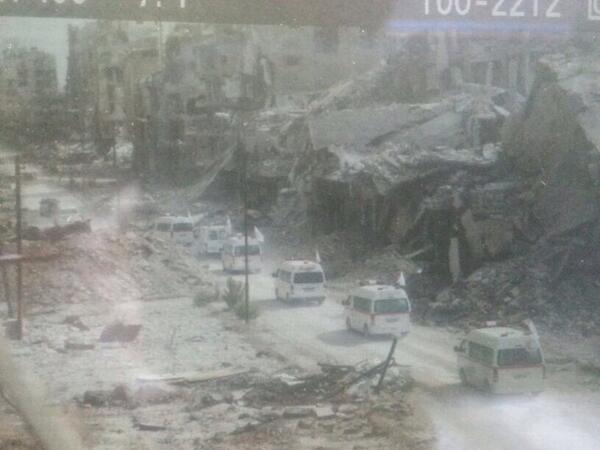 Syria watcher Elliot Higgins (also known as Brown Moses) shared these videos uploaded to YouTube, reportedly showing the arrival of the second batch of buses to evacuate fighters and civilians in Homs.
Now that the government is in control of Homs, many Syria analysts predict that Assad will increase efforts to retake the Syrian city of Aleppo, where the government has been barrel bombing rebel strongholds for months.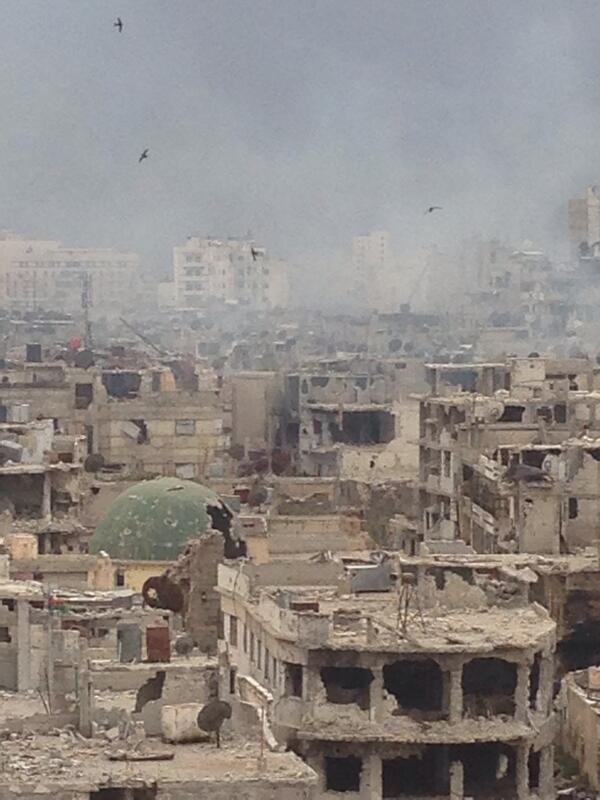 Meanwhile, the fate of the evacuated Syrian rebels and civilians remains shaky.