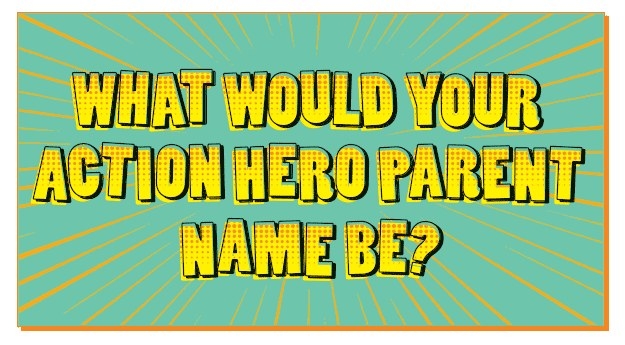 Check all the things you've done in the past month:

Dodged food flying toward your head

Found a missing sock in record time

Used your unknown parkour skills at the playground

Caught a falling item with ease

Crept through the halls without waking your children

Experienced flying as you sped through the grocery store

Used your stealth moves to sneak veggies into snacktime

Maneuvered your way through a dangerous (toy-covered) field

Fixed things with virtually no tools

Held the steadiest hand while removing the crusts

Crafted your own gadgets for everyday use

Stopped a cookie thief behind you without looking

Made everything all right just in the nick of time

Used quick reflexes to deflect a glob of falling ketchup

Muttered to yourself, "I'm getting too old for this."

Kept your "real adult you" identity a secret to those who admire you

Prevented danger before it could happen

Used your strength to carry both the groceries and the kids inside

Received groans at the delivery of your perfect one-liner

Heard distant cries from far away

Used night vision in your kitchen to grab a snack

Stopped time to accomplish everything in the mornings

Fought for those who need your protection

Diffused a "bomb" (aka a sick kid in your car) just in time

Mastered the art of disguise to spy on your kids

Learned and used multiple languages when communicating with your kids

Delivered an elegant and inspiring monologue

Made the world a better place for everyone in it
Your life is like an action movie, and you know just how to keep it all in check. Mini Babybel knows how to bring action to your afternoon, turning boring lunches into bold meals.
Looks like there are no comments yet.
Be the first to comment!