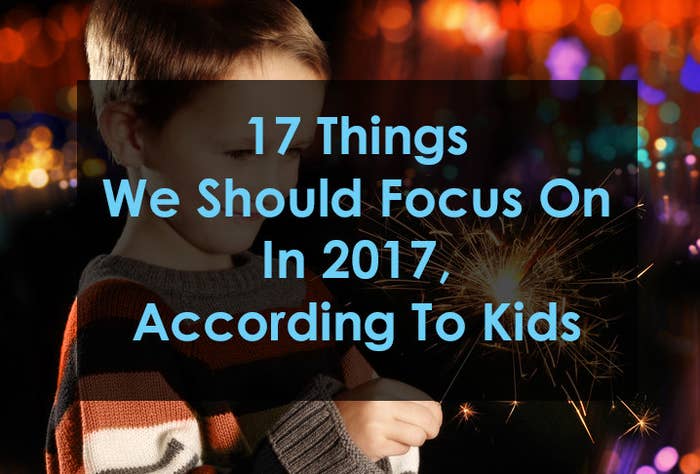 1.
"Go on more adventures outside."
—Tanya, 9
2.
"Jump on trampolines, because it's super fun. You can't be upset when you're on a trampoline."
—Fernando, 7
3.
"Ride electric scooters."
—Pearson, 9
4.
"Make games for people just in case they are bored."
—Luis, 7
5.
"Go to the park and play with your friends and spend more time with your family."
—Mandy, 7
6.
"Be nicer to people because it makes everyone feel good."
—Damian, 7
7.
"DON'T PLAY A LOT OF VIDEO GAMES!!!!!!!!!!!!!! BECAUSE THEY ARE BAD FOR YOUR BRAIN STUDY FOR SCHOOL WORK OR DO HOMEWORK."
—Blake, 6
8.
"Eat and discover more yummier things."
—Reagan, 7
9.
"Get better at playing soccer."
—Sean, 9
10.
"Draw more things with my sister."
—Taylor, 7
11.
"Being more kind to each other so we can get ice cream."
—Lisa, 6
12.
"People should spend more time with their family instead of playing on their phones because they can have some fun and enjoy it."
—Monica, 7
13.
"Make more movies about outer space with my friends."
—Allison, 11
14.
"Play a lot more because it makes you strong and happy and healthy."
—Marjorie, 8
15.
"Say 'I love you' more."
—Carter, 8
16.
"We should do the mannequin challenge with our families."
—Drew, 10
17.
"Cook with your family at home much more because food at home is a lot more yummy."
—Claire, 11