1.
Recreational Use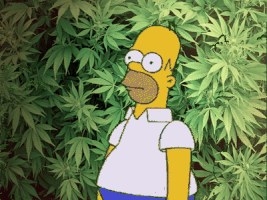 2.
States you can recreationally light up in
So far, these 8 states are the only ones to ACTUALLY pass laws for recreational use of marijuana. All the others? Ya better have that medicinal card, bro!
3.
Alaska
Once you're 21, enjoy alcohol AS WELL as carrying up to an ounce of pot legally!
4.
California
There's no clear age that is required by law, but being the first state to legalize medicinal use, you can now have up to an ounce for recreational purposes. Be careful where you get it though as it is still illegal to buy the Green Goddess unless you have a medical prescription! But if you some how fall into a pile of it less than an ounce, light up and enjoy.
5.
Colorado
Colorado may be known for the most pot friendly state around and if you have ever been there, the culture surrounding marijuana is definitely way more relaxed than some other states. When you're there, buy up to an ounce of weed legally!
6.
Maine
While in Maine, go big with the ability to carry up to 2.5 ounces of weed! Okay Maine, we see youuuuu!
7.
Massachusetts
Mass seems to be a bit indirect when it comes to how MUCH weed you can have on you, but it is ok'd for recreational use. Retail dispensaries are planned to be opening this July, which would be WICKED cool
8.
Nevada
Nevada hopped on the kush choo choo train this past January making it legal to carry up to an ounce.
9.
Oregon
Let's not forget about Oregon! (That's a real state.. right?) Being a part of the early states to start using the passed Marijuana act, Oregon dispensaries had over $15 million in tax revenue between 2015 and 2016! Along with most of the other states, carry up to an ounce without gettin' in trouble
10.
Washington
Washington also took advantage of this tax revenue and dispensaries brought in about $1 billion! Carry up to an ounce as well
This post was created by a member of BuzzFeed Community, where anyone can post awesome lists and creations.
Learn more
or
post your buzz!