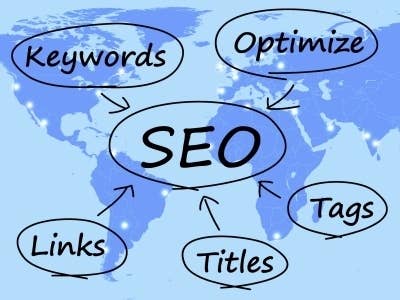 If you're new to the SEO game then you're probably overwhelmed by the abundance of information. Simply put, SEO stands for search engine optimization, also known as organic search. It is the process of developing website content that is both keyword driven and appealing to leading search engines like Google. The goal of SEO is to rank higher in search engines when users search for keywords that best relate to your content.
Here are five basic SEO tips to get you started:
1.Keep your page titles short. Google only shows a certain number of characters in their search result pages. Keeping your page titles short will ensure that your entire title will appear.
2.Add a meta description. Giving your page a meta description allows you to decide how Google describes your page in its results. Again, keep these descriptions short and sweet to ensure you do not exceed the maximum number of viewable characters.
3.Do not add meta keywords. Meta keywords are no longer used to rank pages in search results. All you will be doing by adding them is tipping your competitors off to what keywords you are trying to target.
4.Use only one H1 tag. The H1 tag is the most important text on a webpage. It tells Google exactly what the page is about. If you have multiple H1 tags, you can confuse Google crawlers and be penalized.
5.Stay on topic. Your webpage content should be focused and to the point. If you have a webpage about SEO, only provide content about SEO. Discussing other topics will only reduce the value of your initial keyword research.
What tips would you recommend to SEO beginners?
http://www.mill-im.com/seo/5-basic-seo-tips-for-the-beginner/