1.
When we were the sneakiest boozers on the planet.
2.
When every day was a struggle.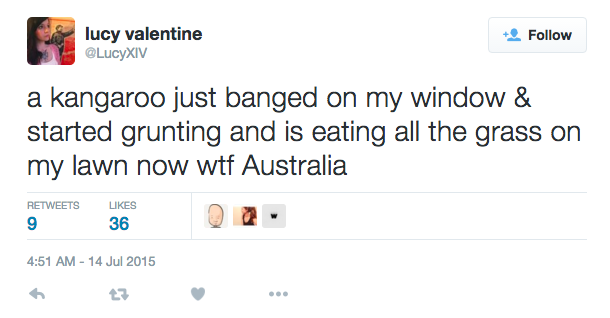 3.
When our police had their priorities mixed up...
4.
...but our media knew what was up.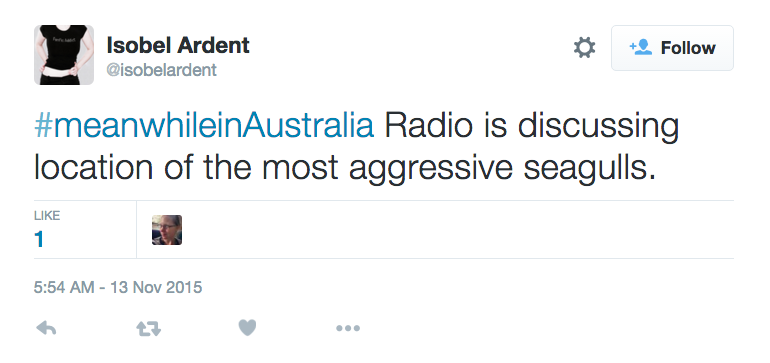 5.
When a Macca's lunch turned hazardous.
6.
When this was a reminder that no garden is safe.
7.
And, of course, when this would only happen in Australia.
8.
When our Jurassic Park looked a little different.
9.
When we put our adorable animals to work.
10.
And made them fend for themselves.
11.
But then sometimes they would turn on us.
12.
When this seemed necessary.
13.
No really, it was necessary.
14.
When our obsession with Vegemite went a step too far.
15.
When this was a thing that actually happened.
16.
When our deadly animals were sometimes polite.
17.
Or misunderstood.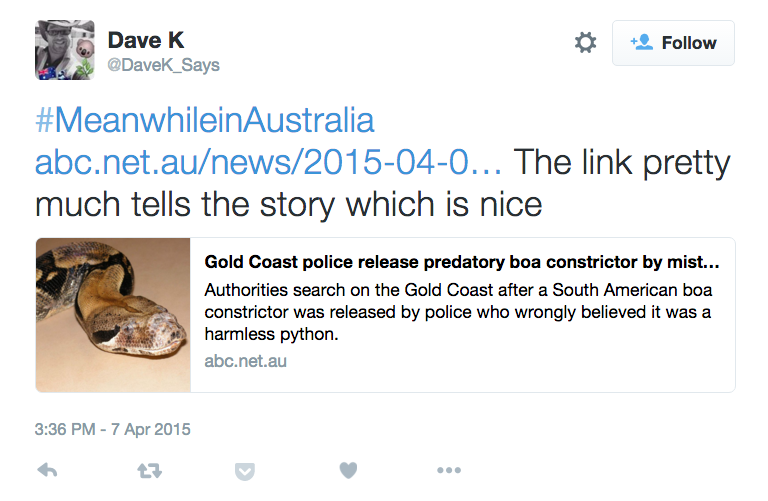 18.
Or maybe just hungry.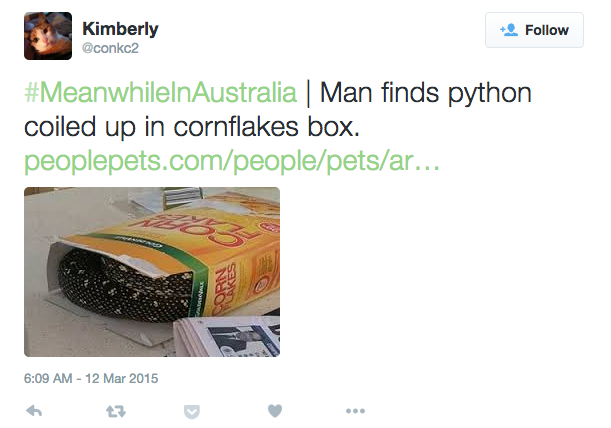 20.
Like, literally all over the shop.
21.
Particularly in summer.
22.
And when the heat would drive people to the extremes.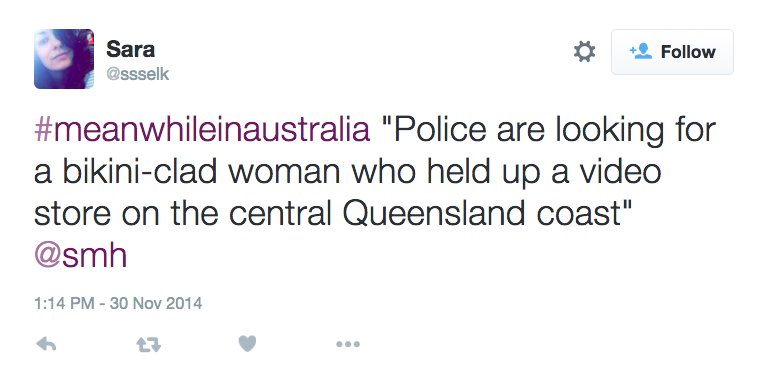 23.
When there was no match for the Aussie spirit.
24.
When the word "cunt" could take on many forms.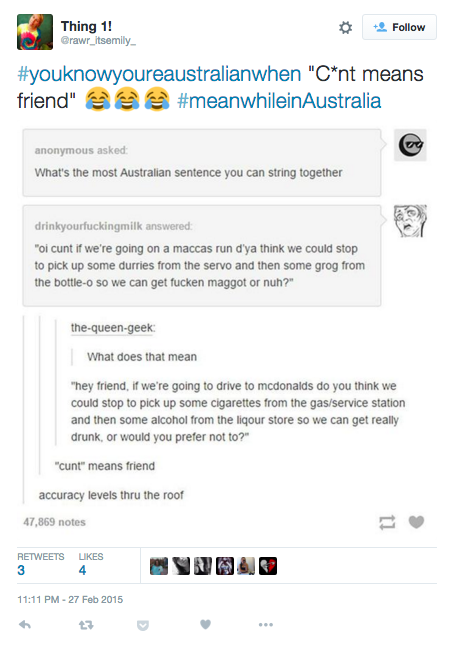 25.
And when even our flights had sweary mouths.
26.
When we were able to adapt any cuisine to our environment.
27.
And when the circle of life was complete.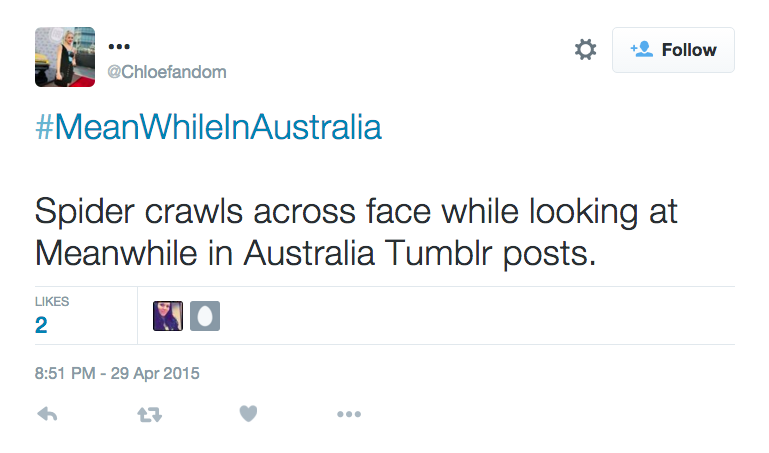 Like BuzzFeed Australia on Facebook.