An "Aladdin" Reunion Happened And It Was Just As Magical As You'd Expect
Don't you dare close your eyes for this soaring performance.
PSA: Brad Kane and Lea Salonga (the singing voices of Aladdin and Jasmine) reunited to recreate "A Whole New World".
ABC
It's been 23 YEARS since Aladdin burst out of the cinema into our hearts and now Disney is celebrating by releasing it on Blu-ray. What a perfect time for the cast to stop by Good Morning America for a reunion... AND TO SING.
And it's as amazing as your '90s childhood memories could hope for.
Lea Salonga slayyyyys as Jasmine because of course she does.
You can almost feel yourself soaring through the air.
And even the speaking voices of Aladdin (Scott Weinger) and Jasmine (Linda Larkin) were feeling the love.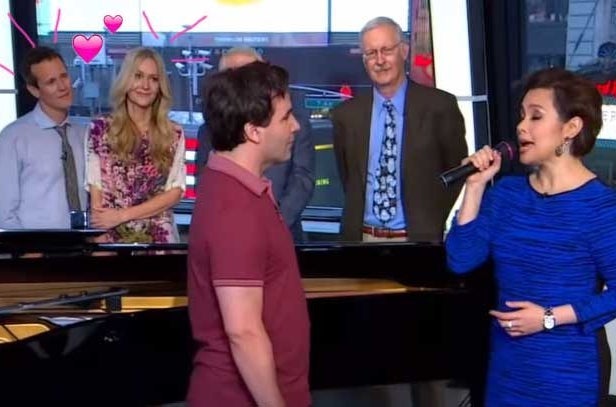 Let's hope it's not another 23 years before we get to hear "A Whole New World" again!
Jasmine ❤️ Aladdin.