PSA: Brad Kane and Lea Salonga (the singing voices of Aladdin and Jasmine) reunited to recreate "A Whole New World".
ABC
It's been 23 YEARS since Aladdin burst out of the cinema into our hearts and now Disney is celebrating by releasing it on Blu-ray. What a perfect time for the cast to stop by Good Morning America for a reunion... AND TO SING.
And it's as amazing as your '90s childhood memories could hope for.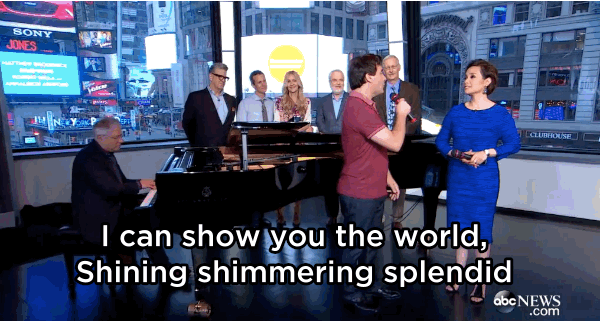 And even the speaking voices of Aladdin (Scott Weinger) and Jasmine (Linda Larkin) were feeling the love.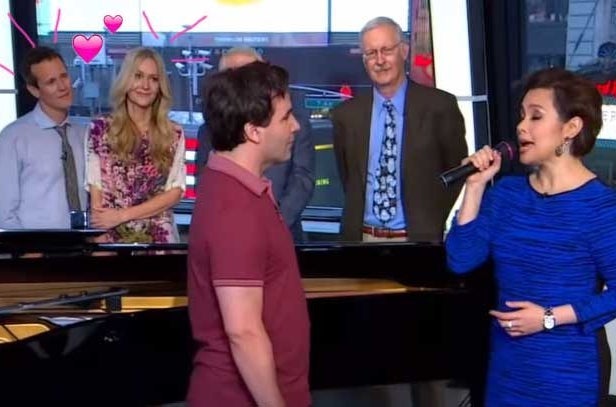 Jasmine ❤️ Aladdin.