Conservationist Spencer Arnold, is trying to raise awareness of a fragile ecosystem on a tiny Thai island.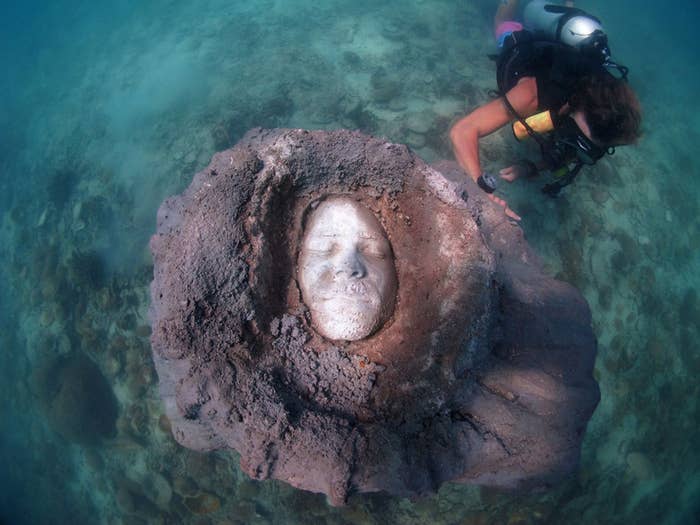 Ko Tao is a 12-km-square island and attracts over 400,000 tourists a year, which has a negative impact on the surrounding environment.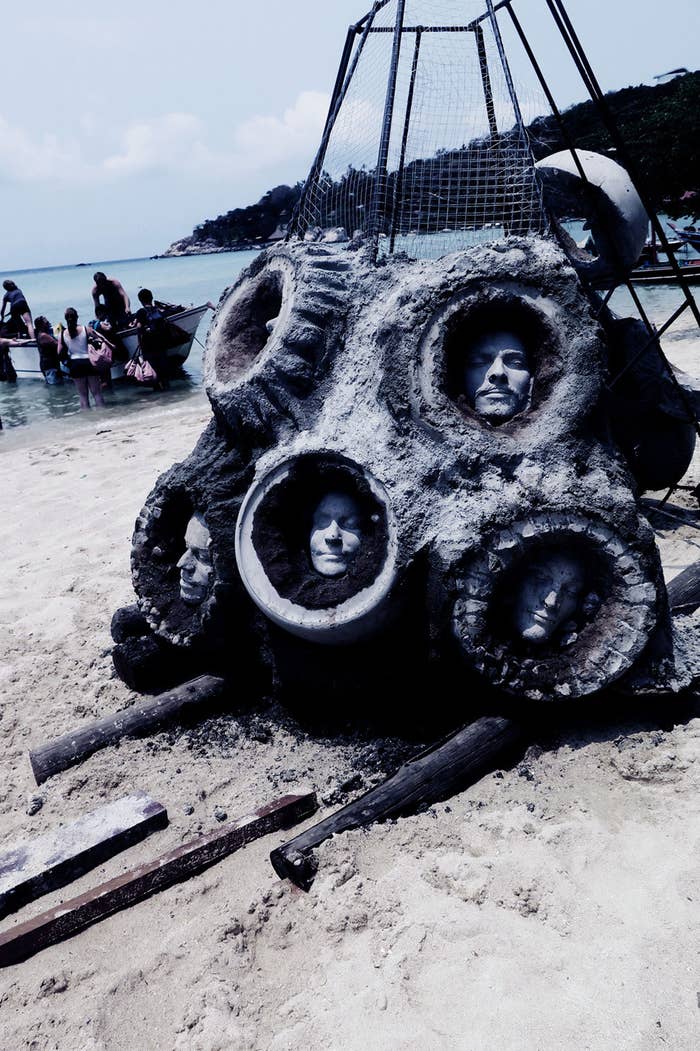 Arnold said, "These reef sculptures are a small part of the work we do here on Ko Tao."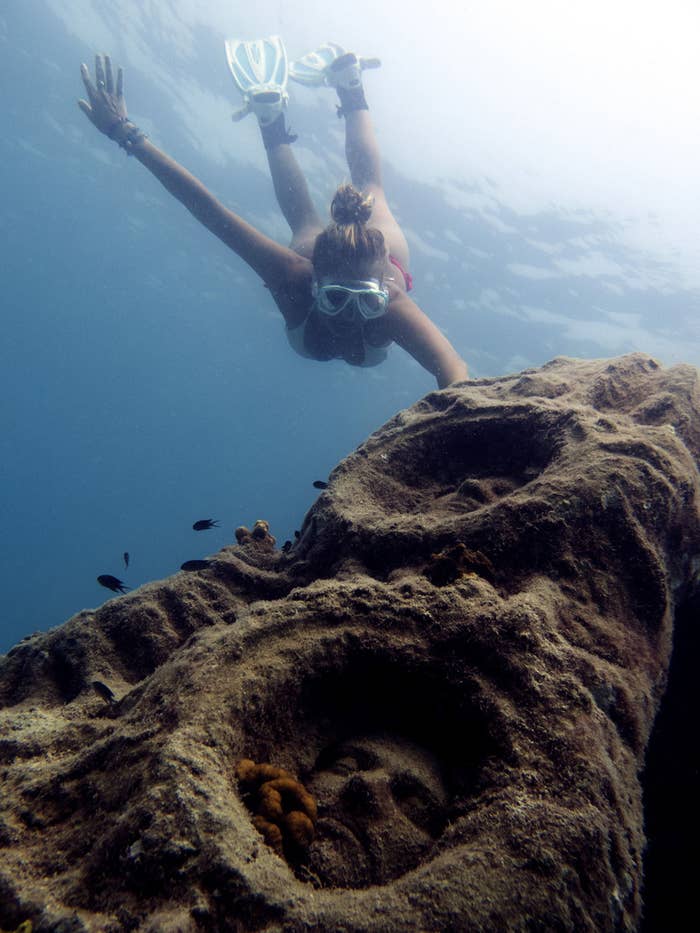 He also said, "The image of drowning faces gasping for air... is a haunting one for me."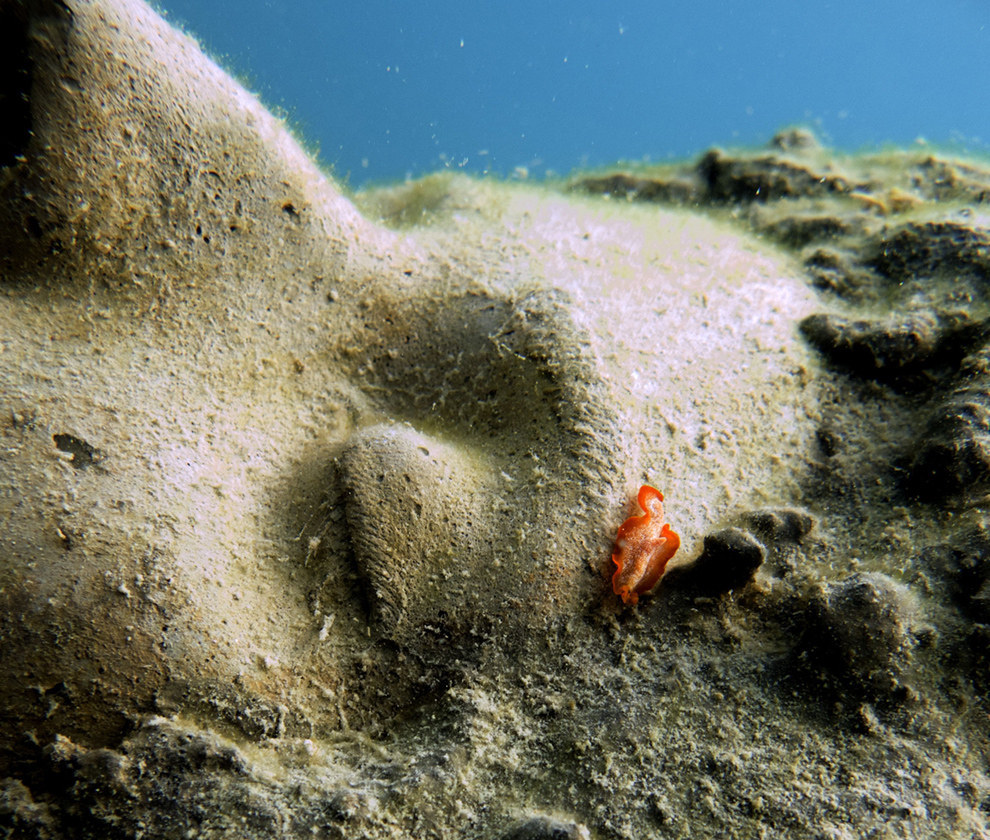 Arnold based facial features of the sculptures on staff members from the project.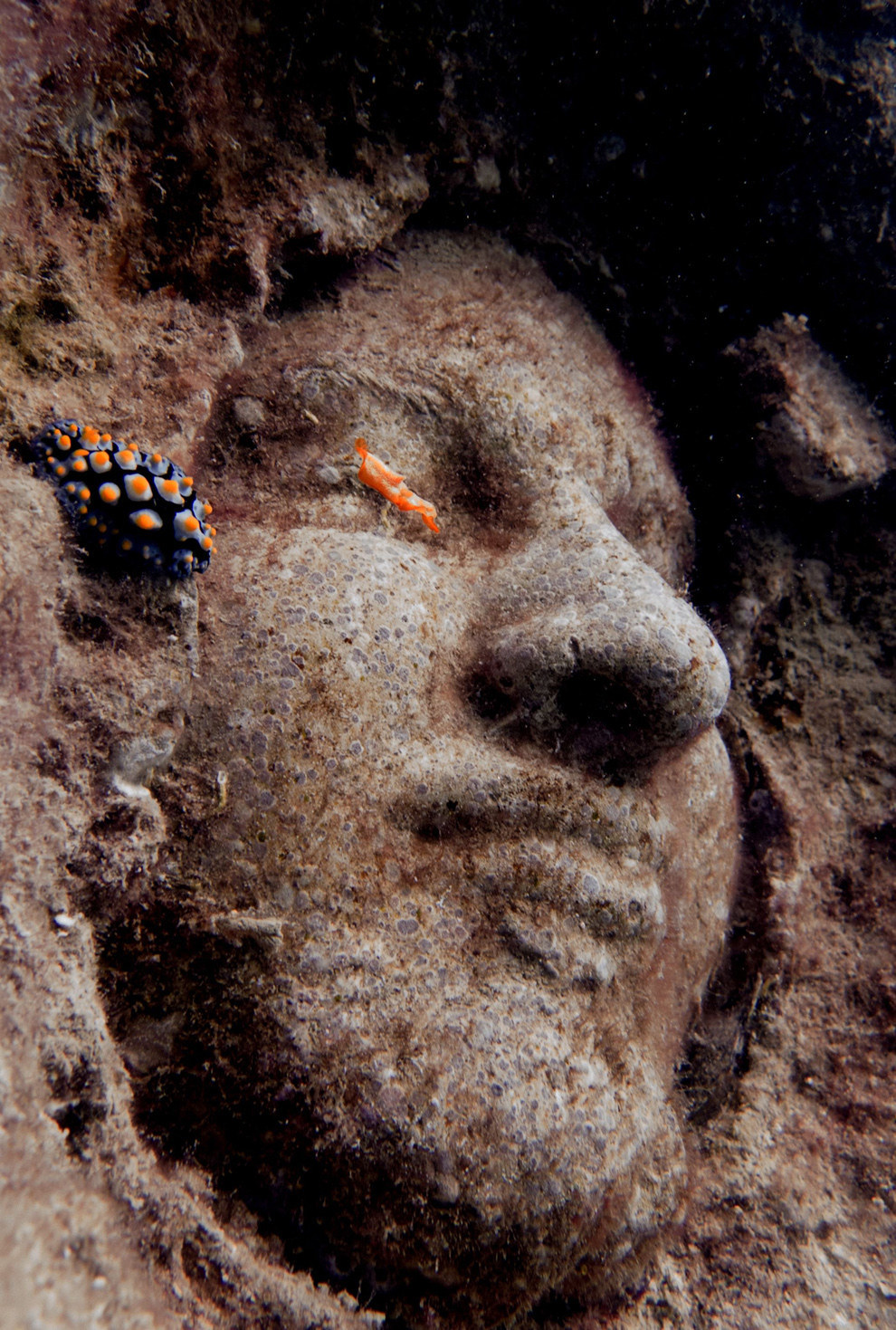 And they are now part of a restoration project Arnold's team, New Heaven Reef Conservation Program, has been working on for over 7 years.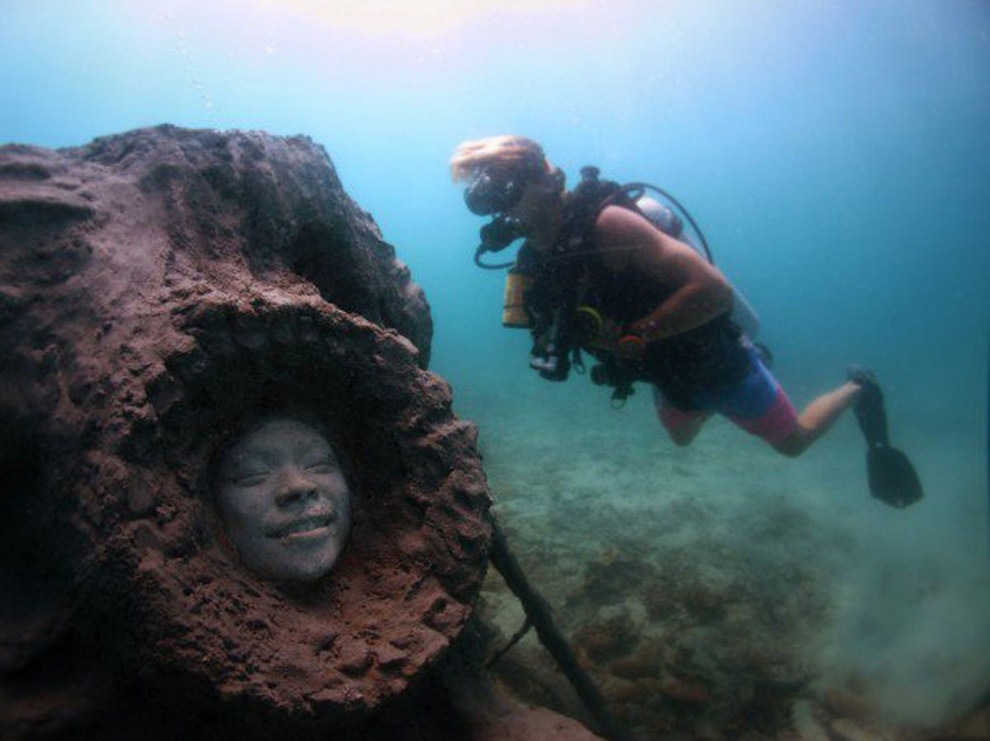 Parts of the sculptures came from emptied shells of Giant Clams (Tridacna) that were found discarded around the island.
Arnold hopes that the sculptures will raise awareness for the plight of Ko Tao.