Usually, when we laugh at a movie it's because of the dialogue or situations the characters get themselves into.
But sometimes a character will stop and take the time to tell an actual joke with a setup and punchline!
For example, in Pulp Fiction, Mia (played by Uma Thurman) told this joke:

And in The Pursuit of Happyness, Chris Jr. (played by Jaden Smith) told this joke that'll make you think: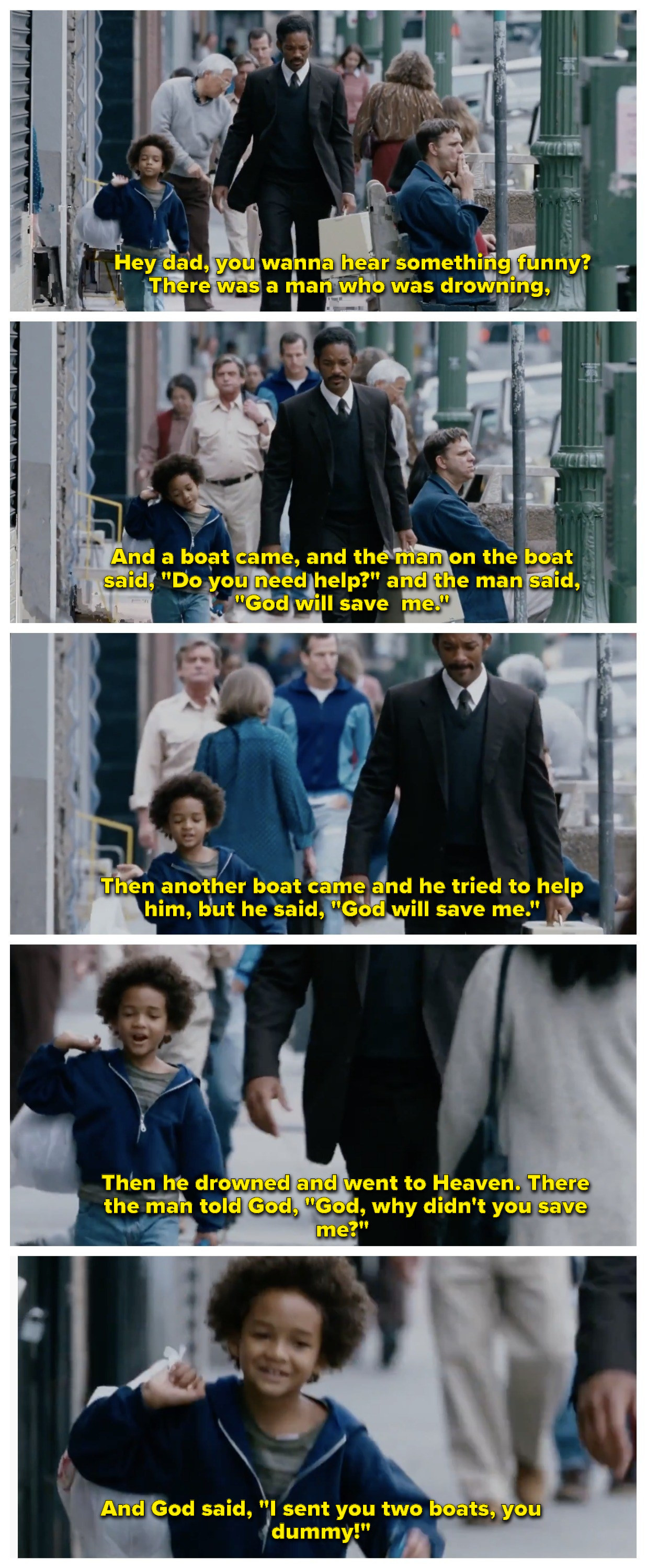 Here's one more — in Fargo, Marge (played by Frances McDormand) told this yucker: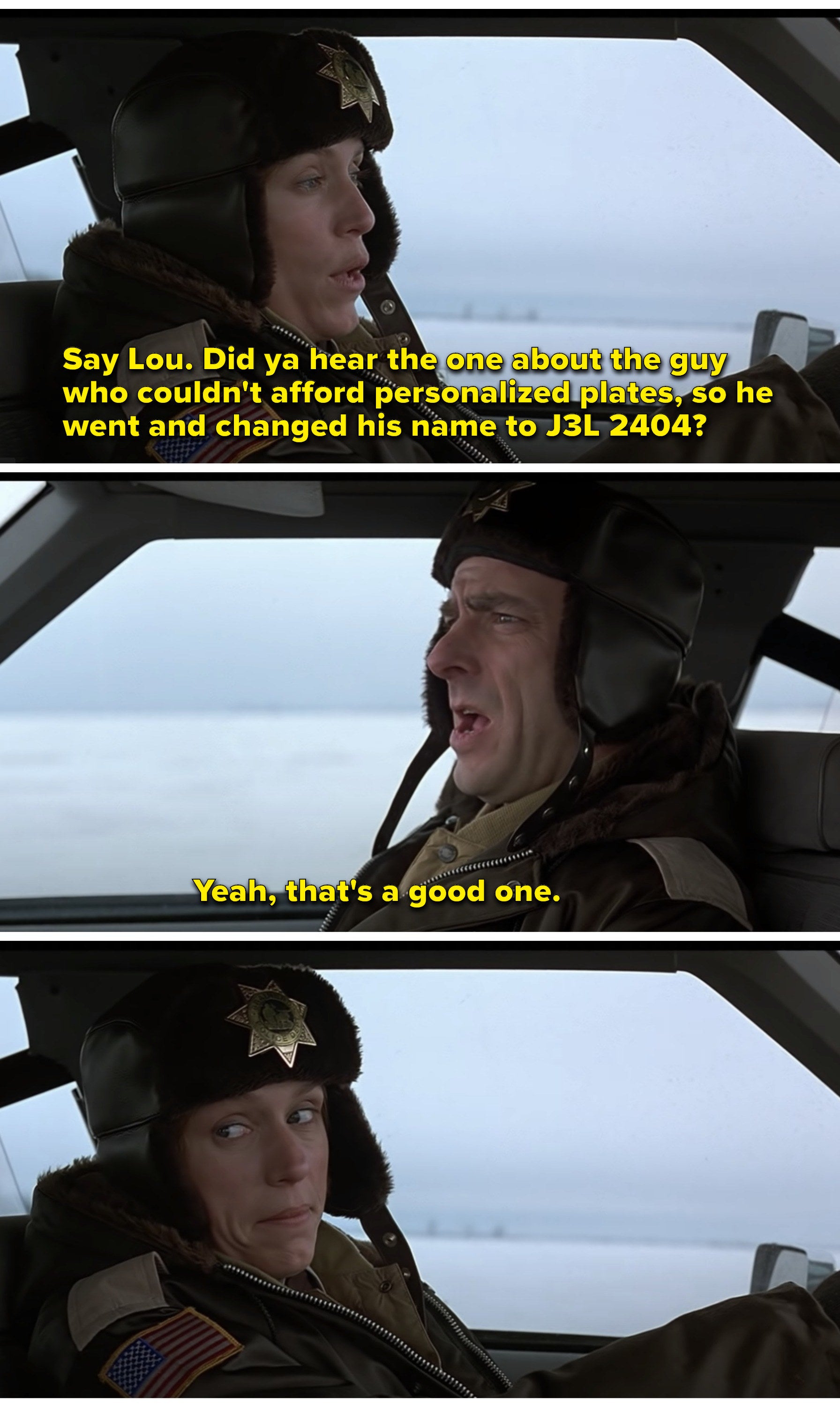 So we want to know — what's your favorite joke a character told in a movie? Let us know in the comments below and it could be included in a future BuzzFeed Community post!