23 Tips For Taking Your Kids To The Wizarding World Of Harry Potter At Universal Studios Hollywood
Harry Potter heaven opens at Universal Studios Hollywood on April 7.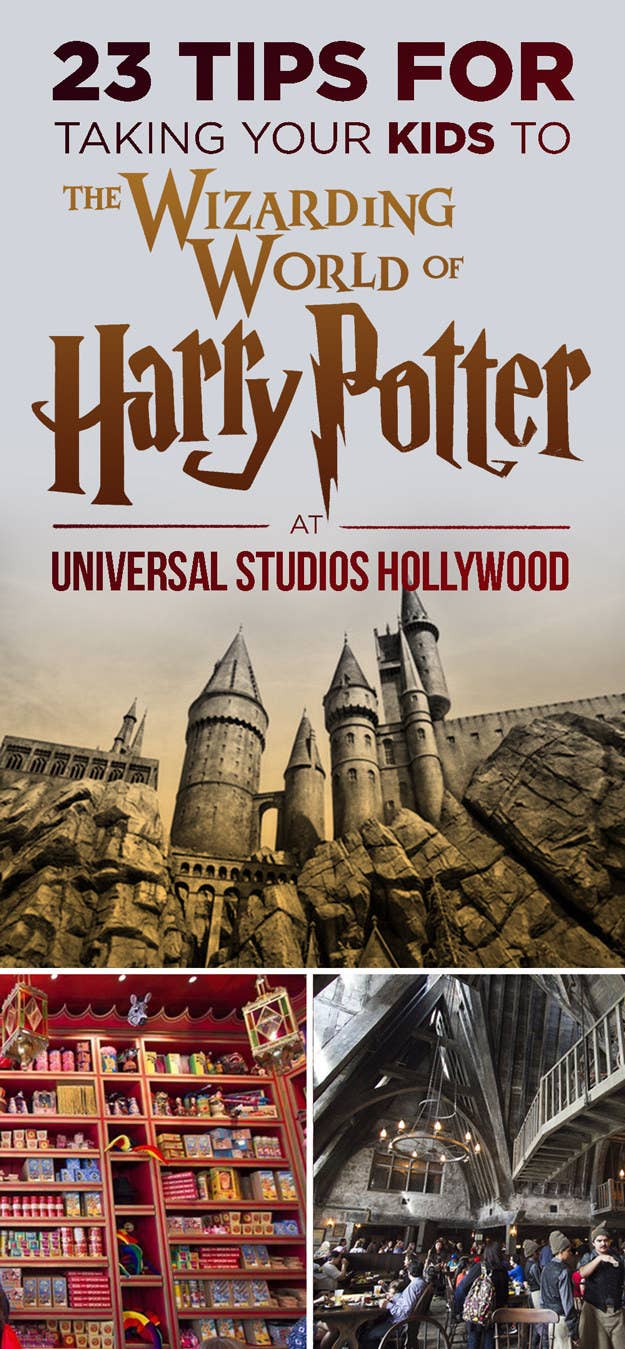 1.
Upon first entering The Wizarding World of Harry Potter at Universal Studios Hollywood, grab a photo with the conductor in front of the Hogwarts Express.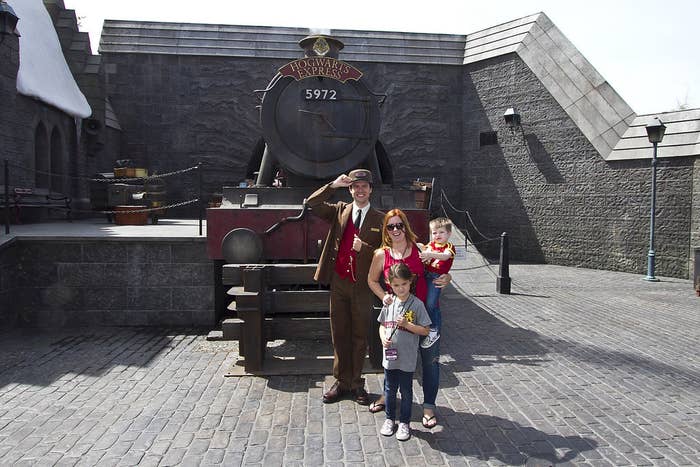 2.
You can also take a photo on the train en route to Hogwarts — for a price.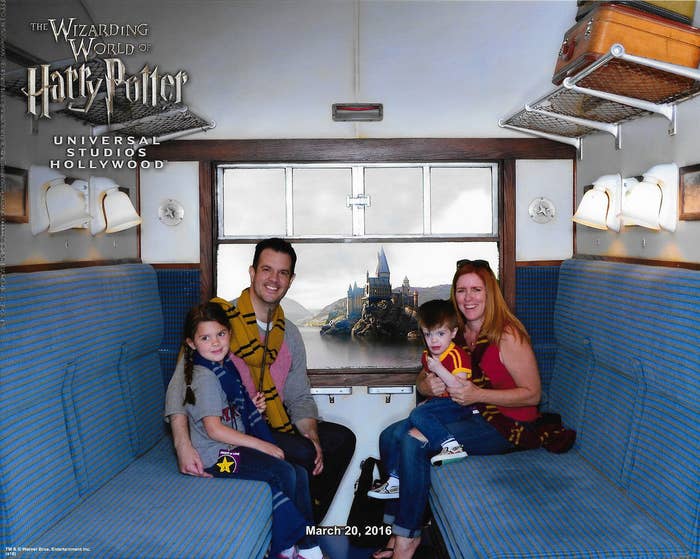 3.
You'll want to head over to the Butterbeer cart for a mug of Butterbeer, which kids will LOVE.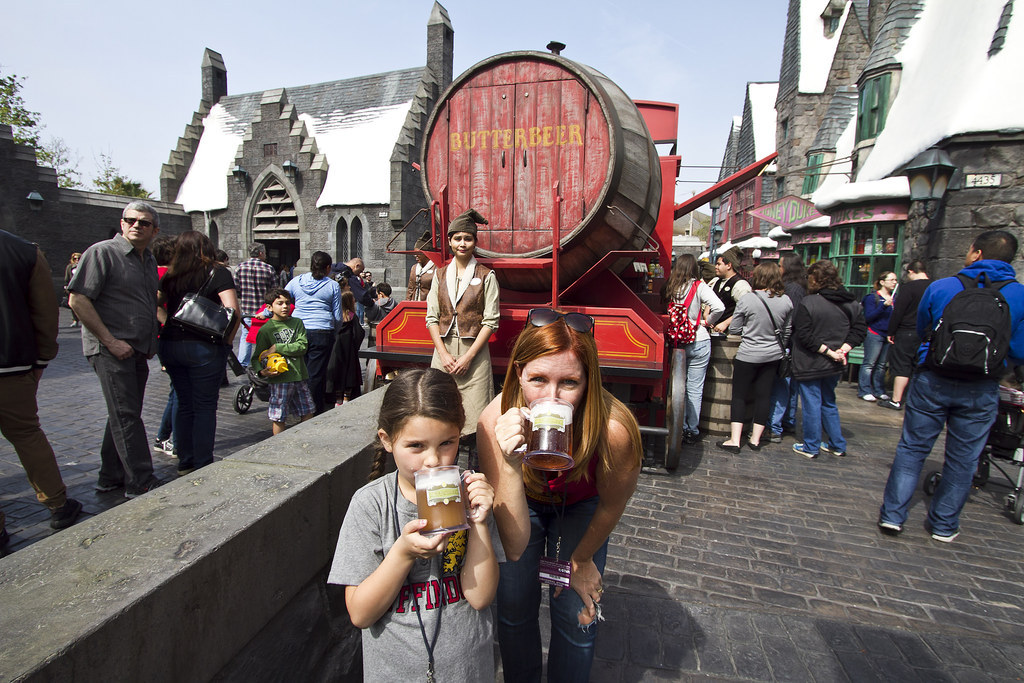 4.
The Butterbeer cart also has other other kid-friendly options, including water, lemonade, and pumpkin juice.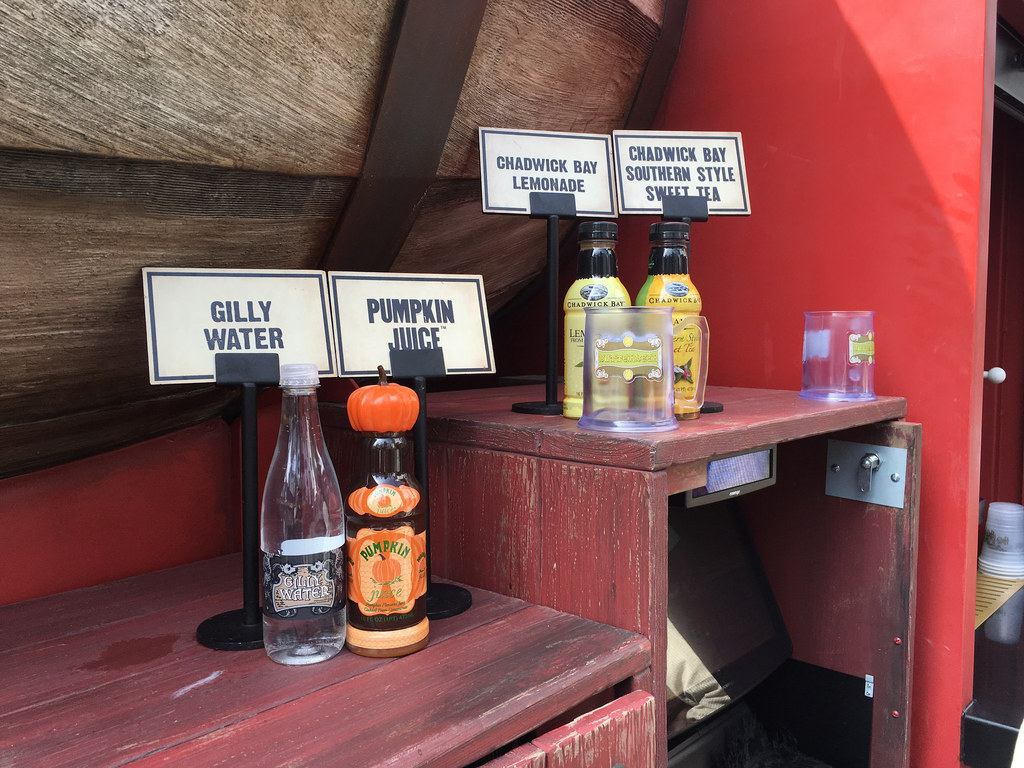 5.
Kids will be thrilled by the magic on display inside Ollivanders.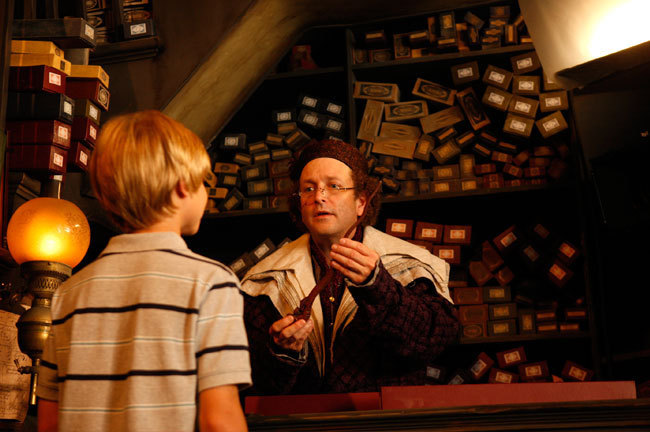 6.
After you've experienced Ollivanders, you will exit through a shop selling a wide variety of wands, including replicas of the ones used by Harry, Hermione, Dumbledore, and others.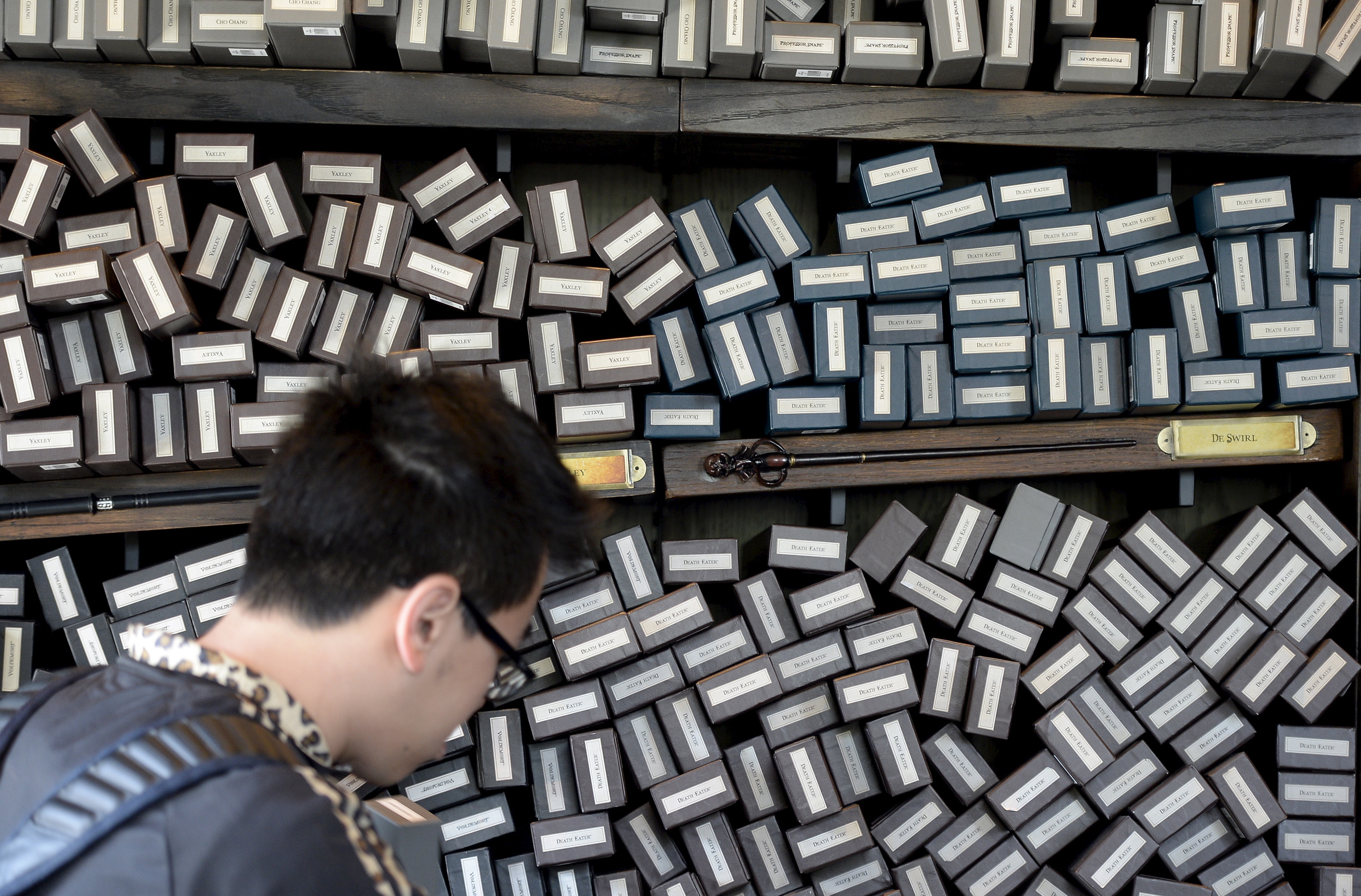 7.
If you buy an interactive wand, it will come with a map leading you to locations throughout the Wizarding World where you can cast spells.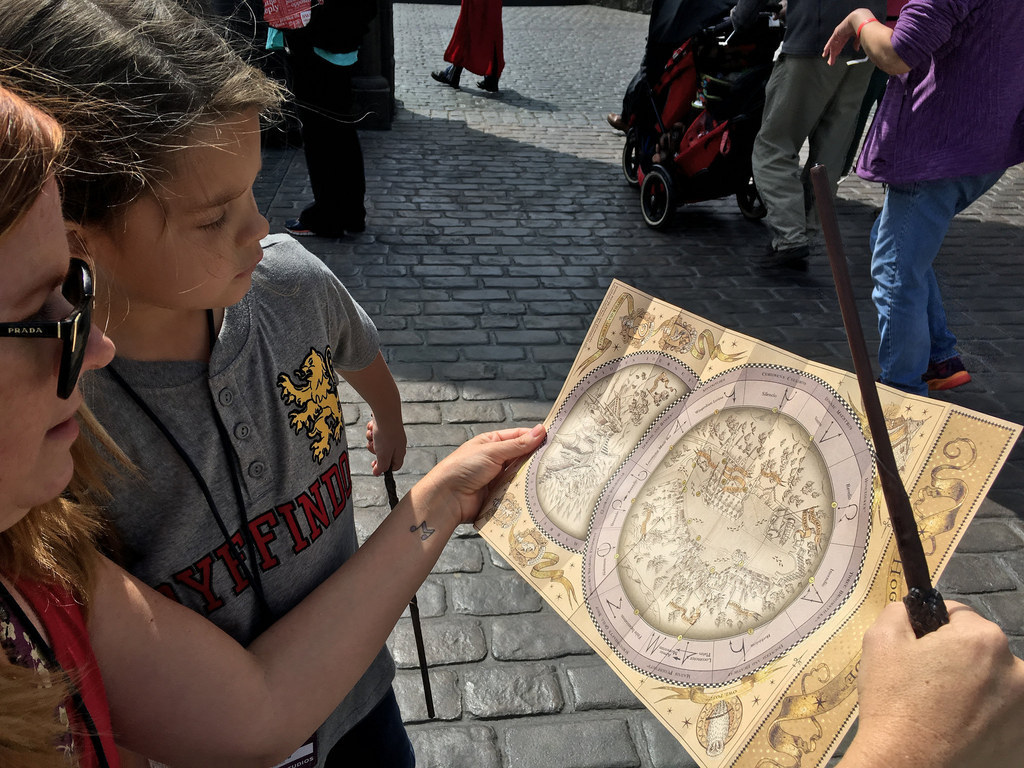 8.
At these locations your kid (or you!) can wave the wand and make magic happen.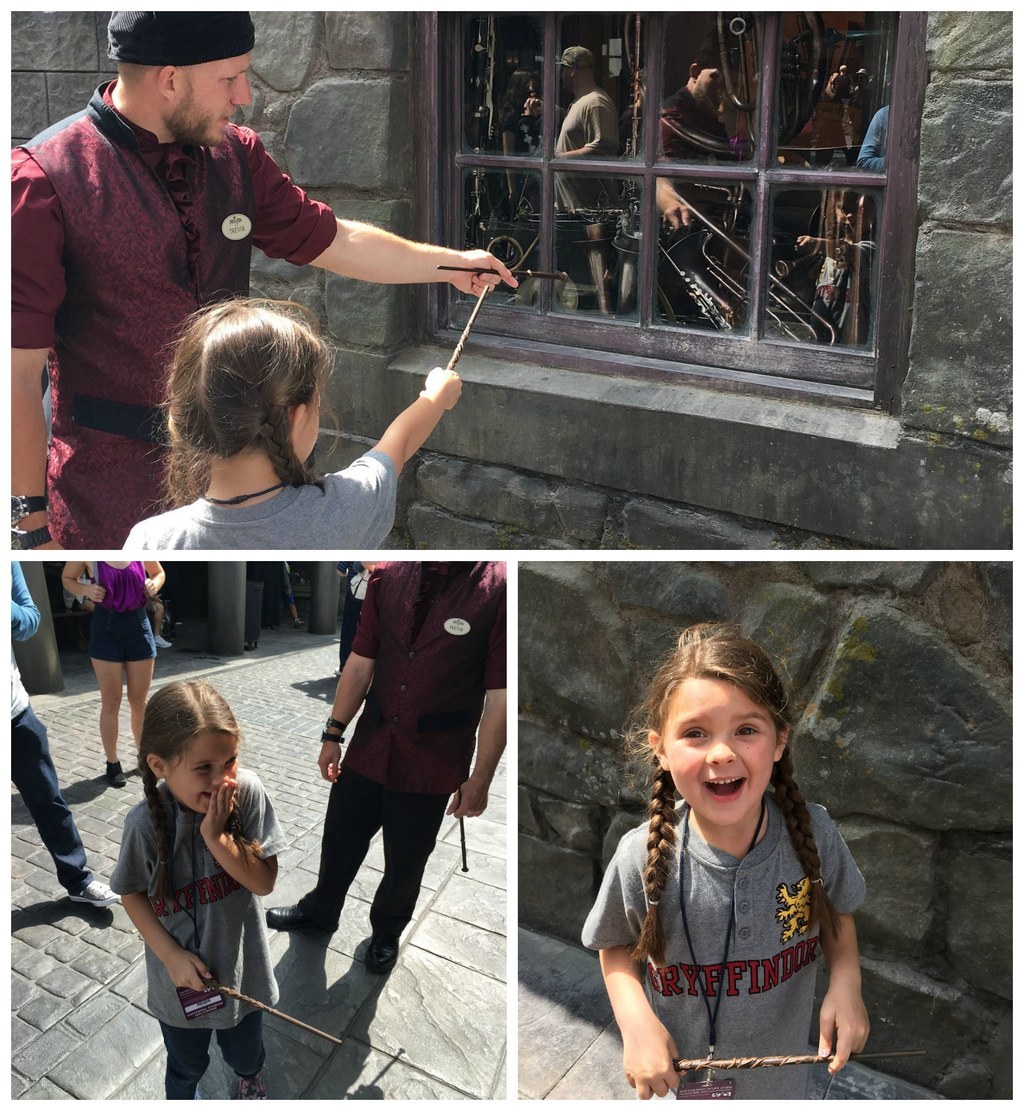 9.
Kids will love the Frog Choir, which features performances of songs like "Dance Like a Hippogriff" by Hogwarts students and their croaking frogs.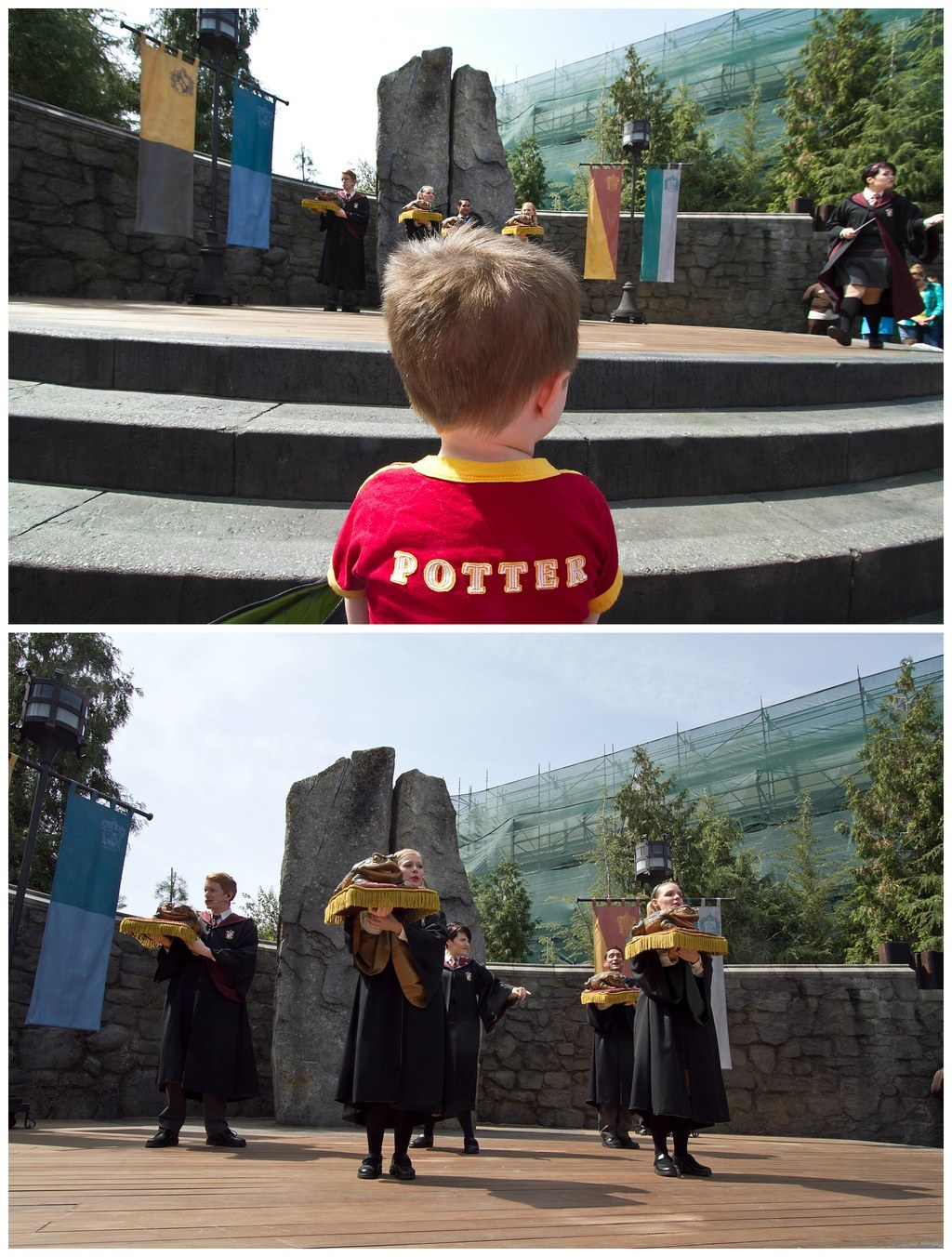 10.
Kids will also dig the Wizarding World's other performance — the Triwizard Spirit Rally.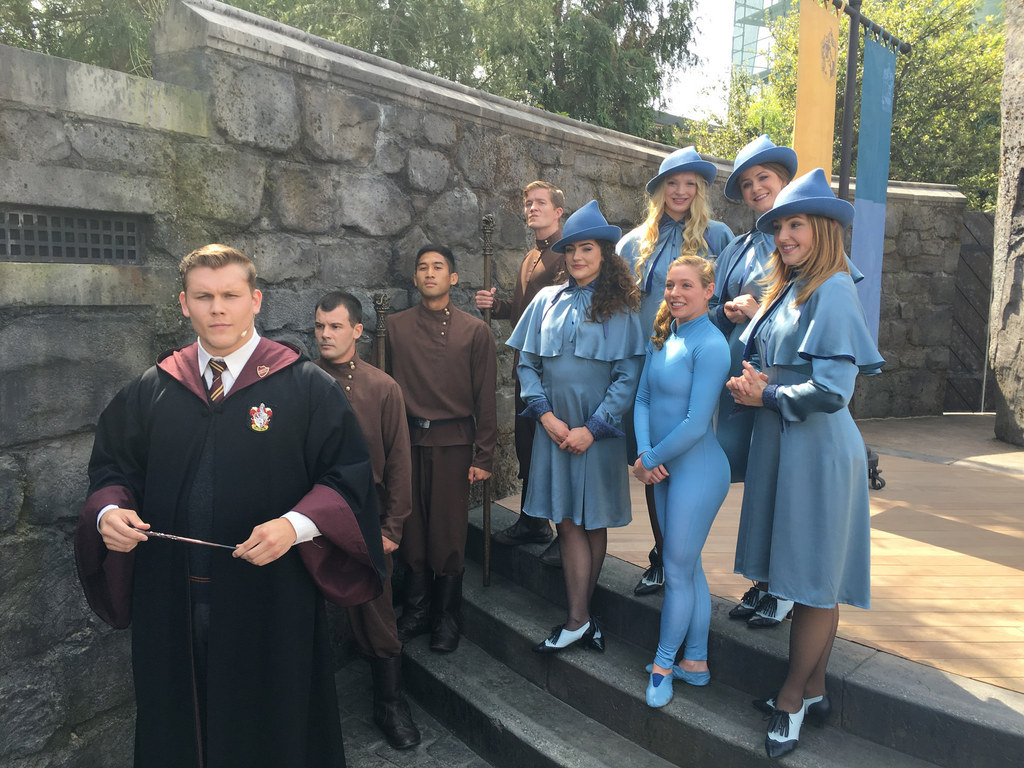 11.
If your kid has never been on a roller coaster before, the Flight of the Hippogriff is a terrific one to start with.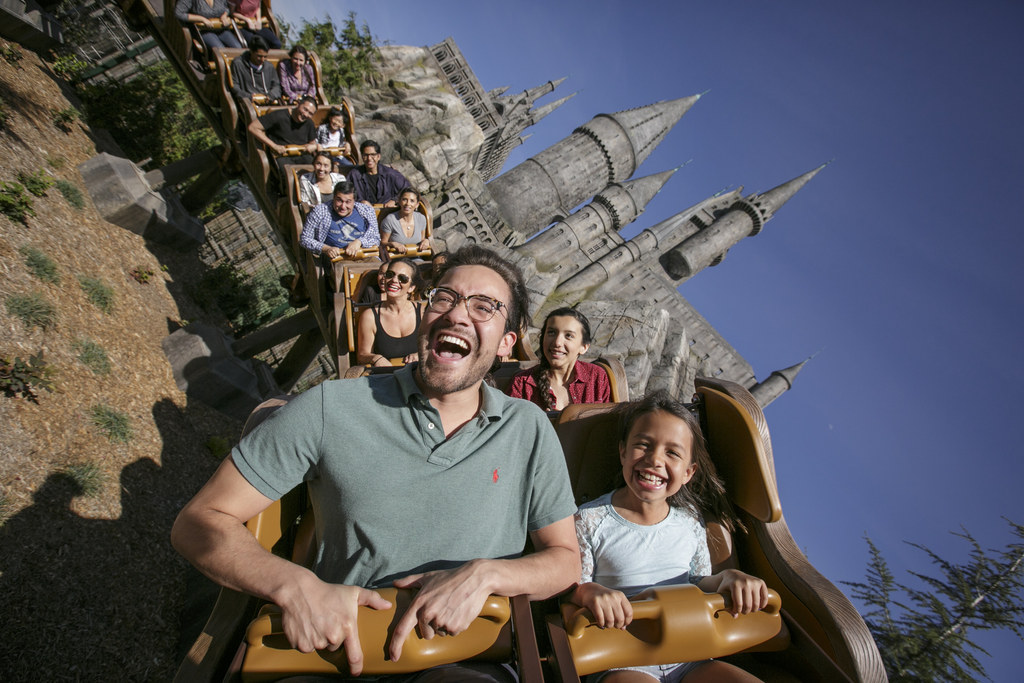 12.
Worth noting — waiting in line for the Flight of the Hippogriff is the only way to see Hagrid's hut and flying motorcycle up close.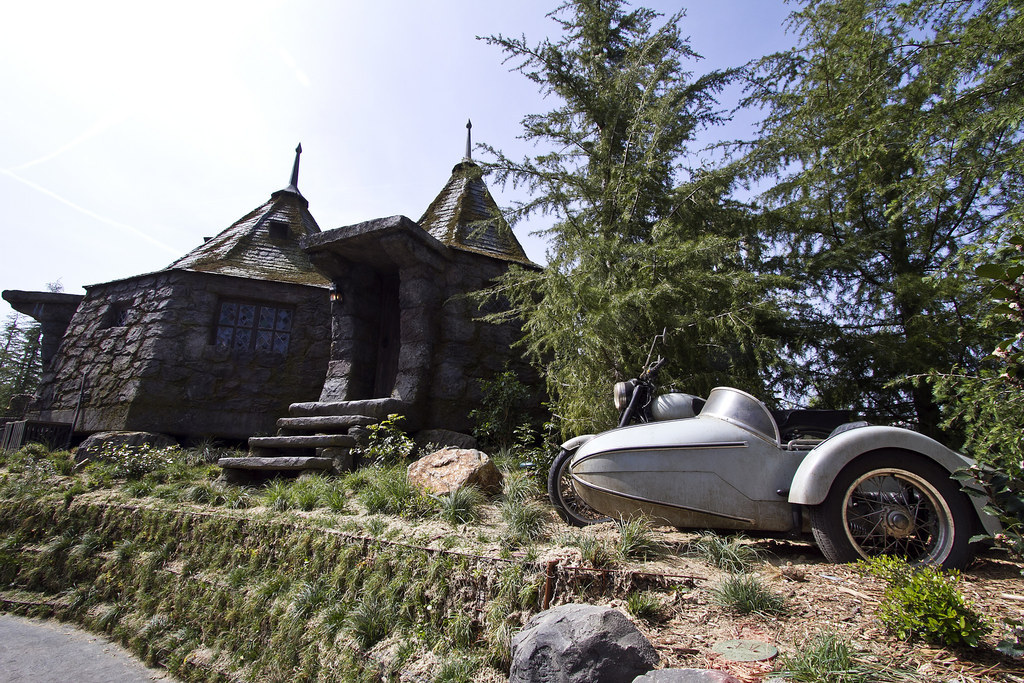 13.
The other big ride — the 3D-HD adventure Harry Potter and the Forbidden Journey — can be found inside Hogwarts.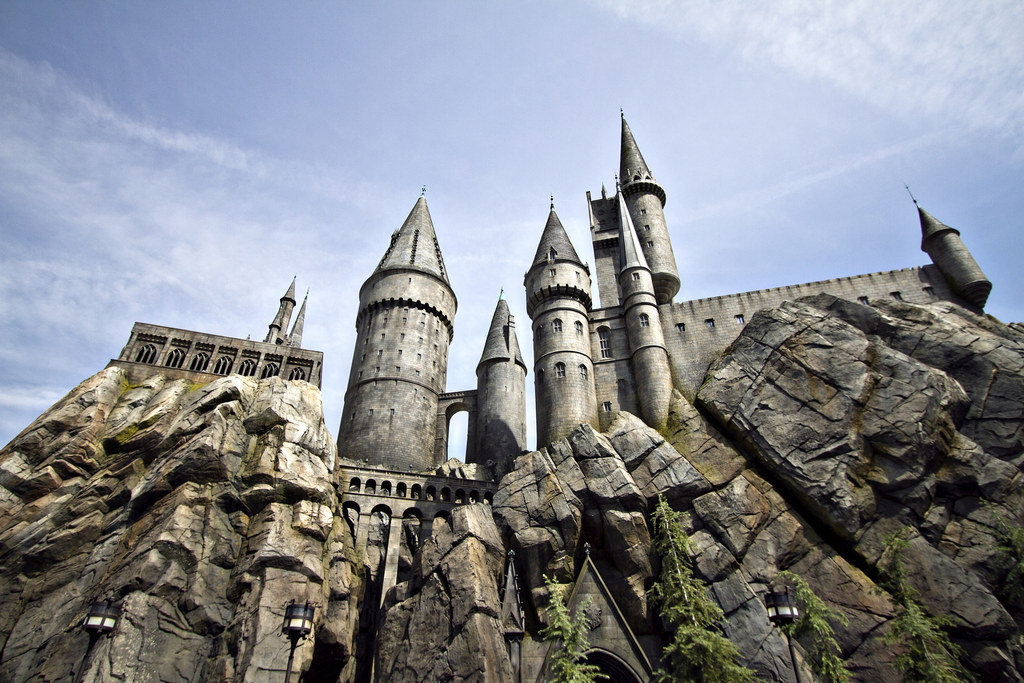 14.
As you wind your way through the line, you'll have a blast passing through Hogwarts' familiar classrooms and corridors.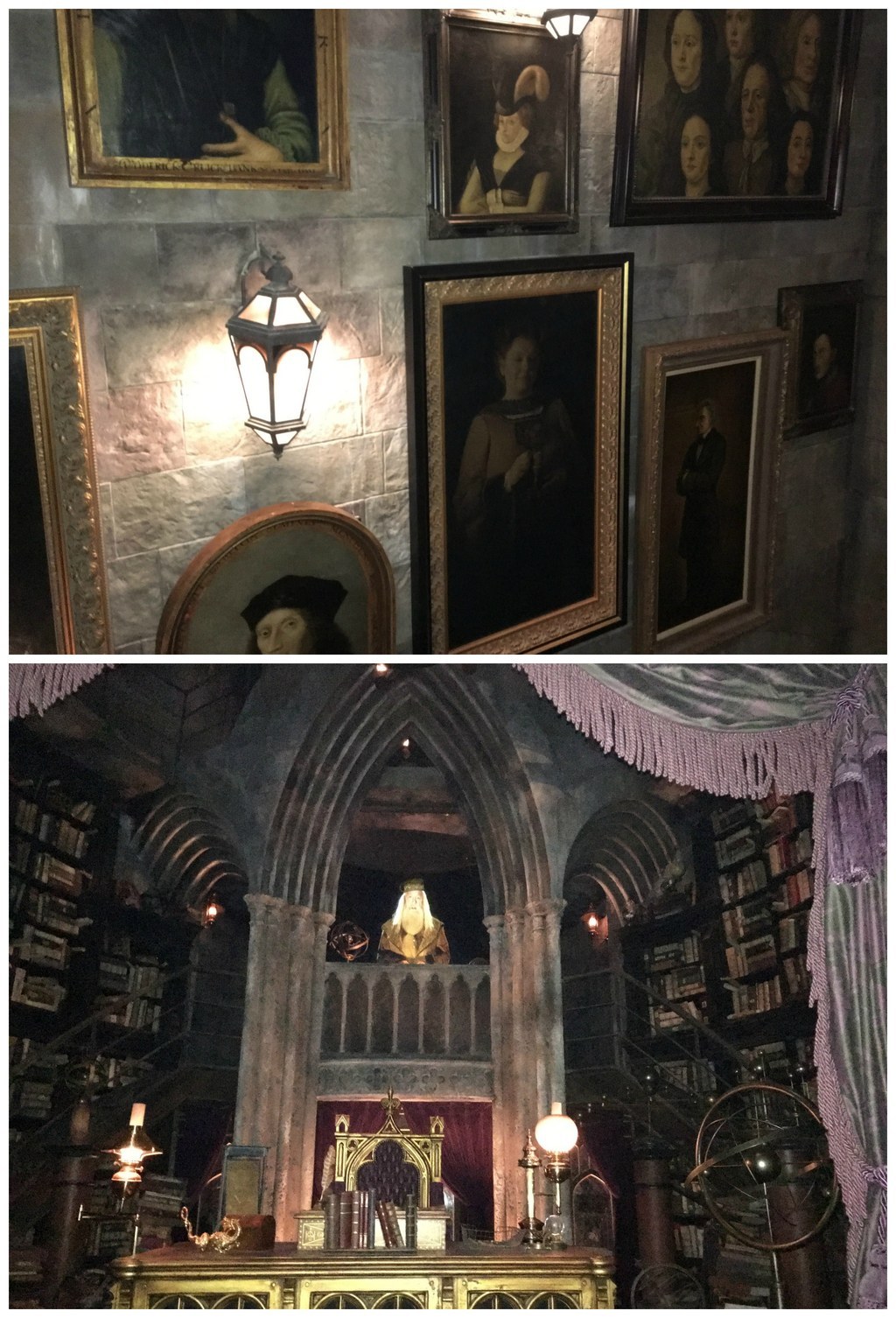 15.
The ride itself is also a blast, but may be a little intense for younger kids.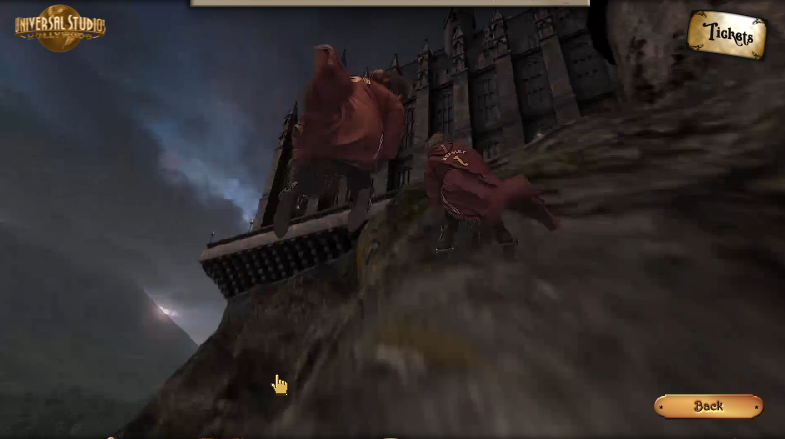 16.
By the way — if your kid wears house robes or a Hogwarts shirt into Hogwarts, a team member might say, "Welcome back!"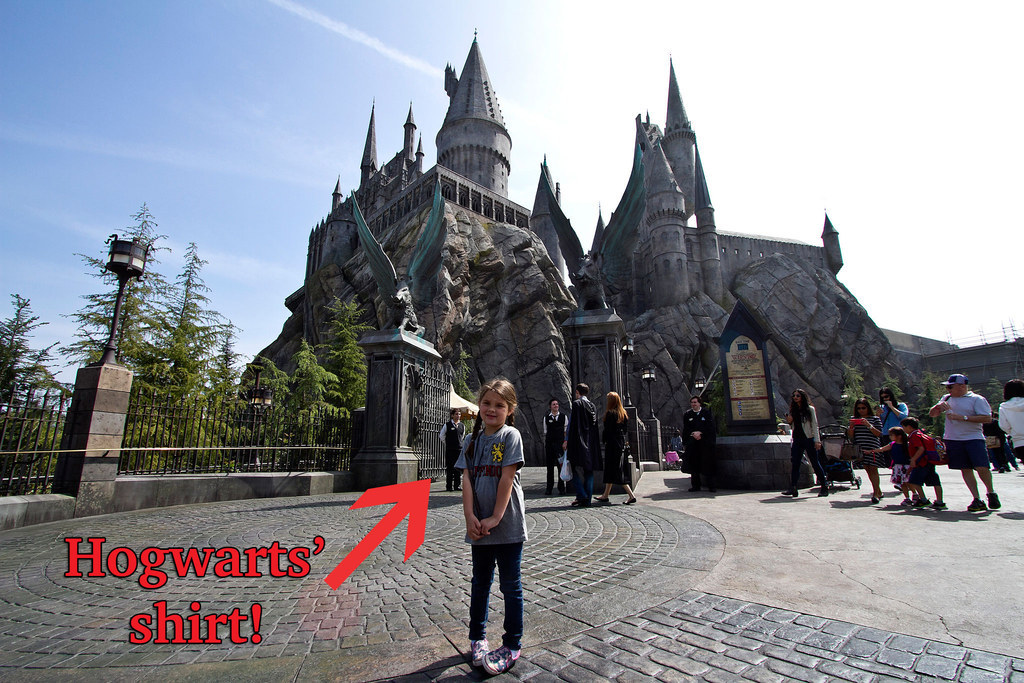 17.
Zonko's Joke Shop is a must-visit, and is packed with all kinds of confections kids want — like chocolate frogs!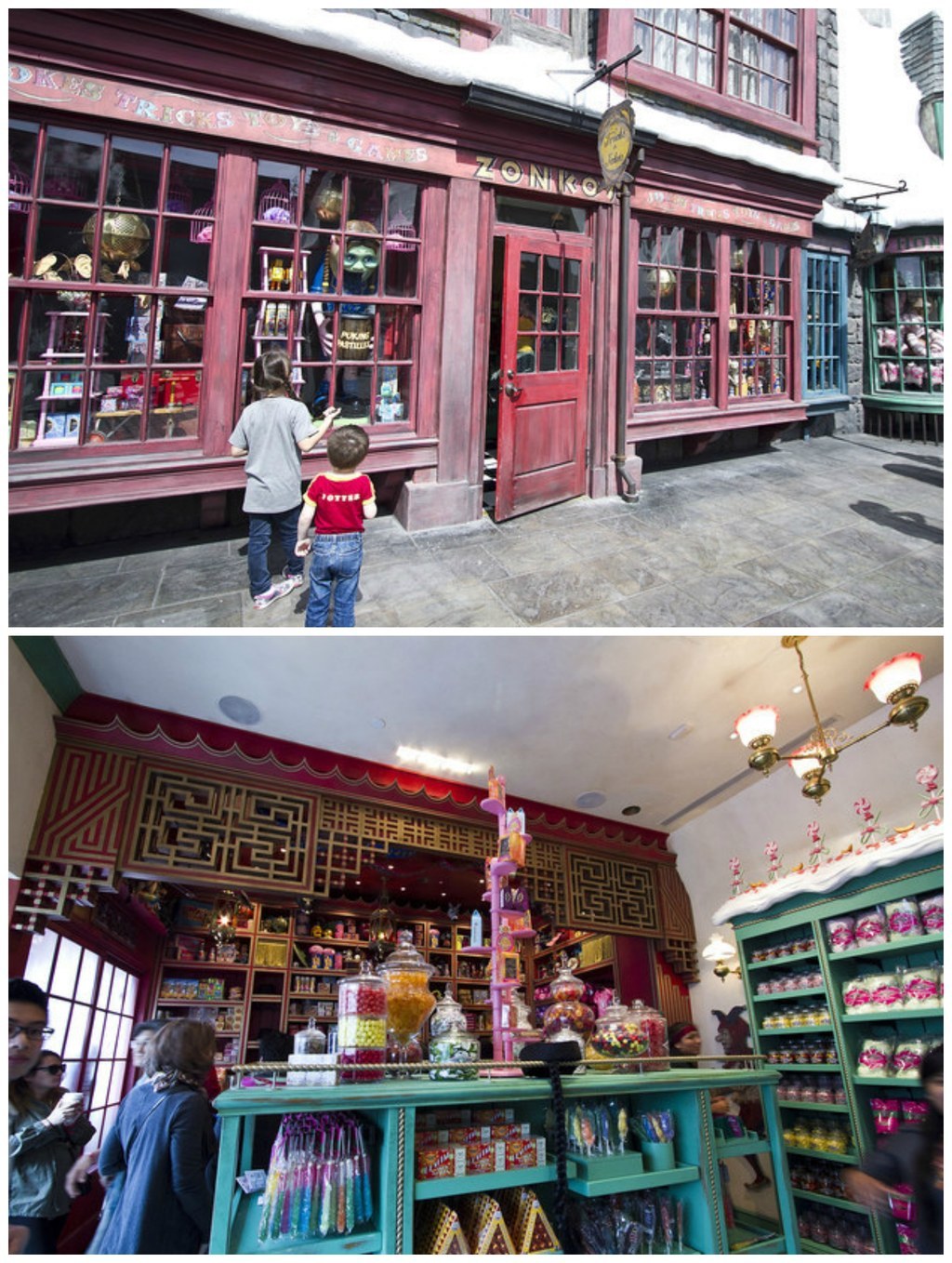 18.
Zonko's also sells a number of novelty items and jokes that would please even the Weasley twins.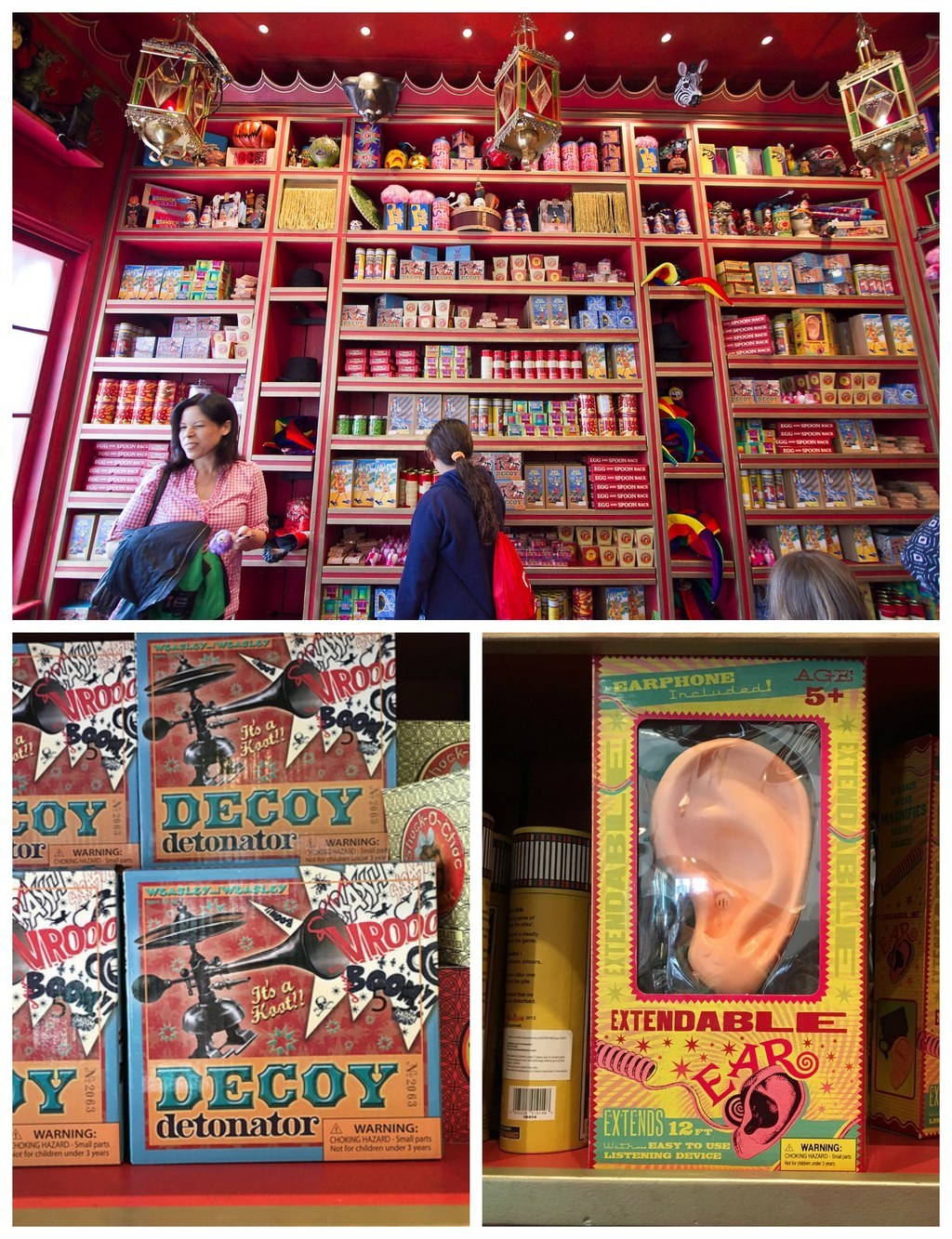 19.
You can grab lunch at Three Broomsticks, which has traditional English fare for the whole family.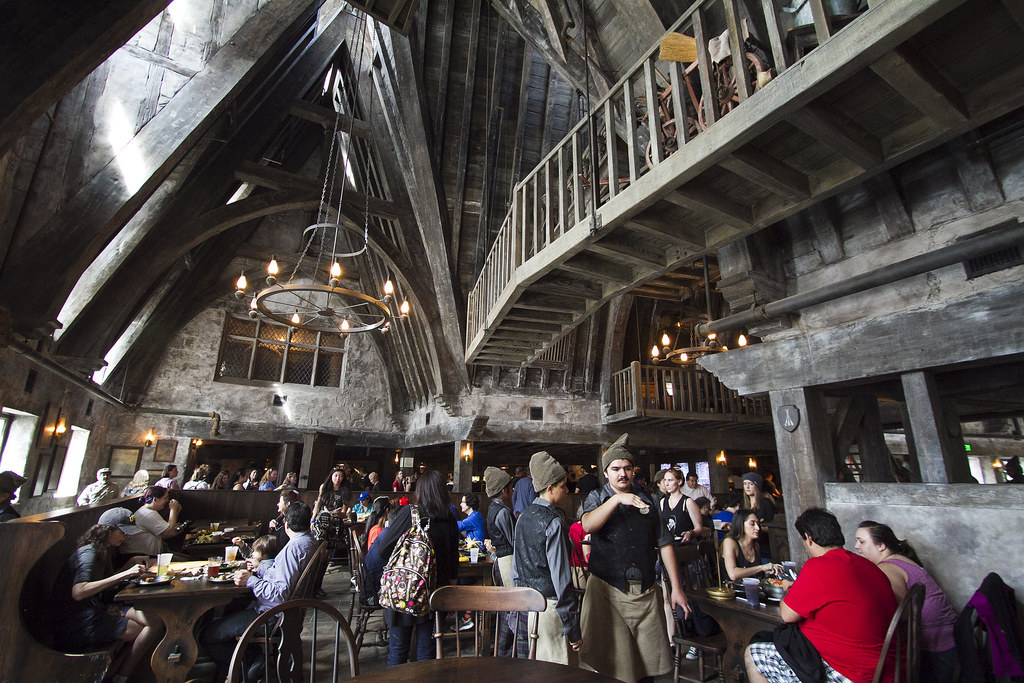 20.
The children's menu includes mac and cheese, chicken tenders, a quarter chicken, and fish and chips.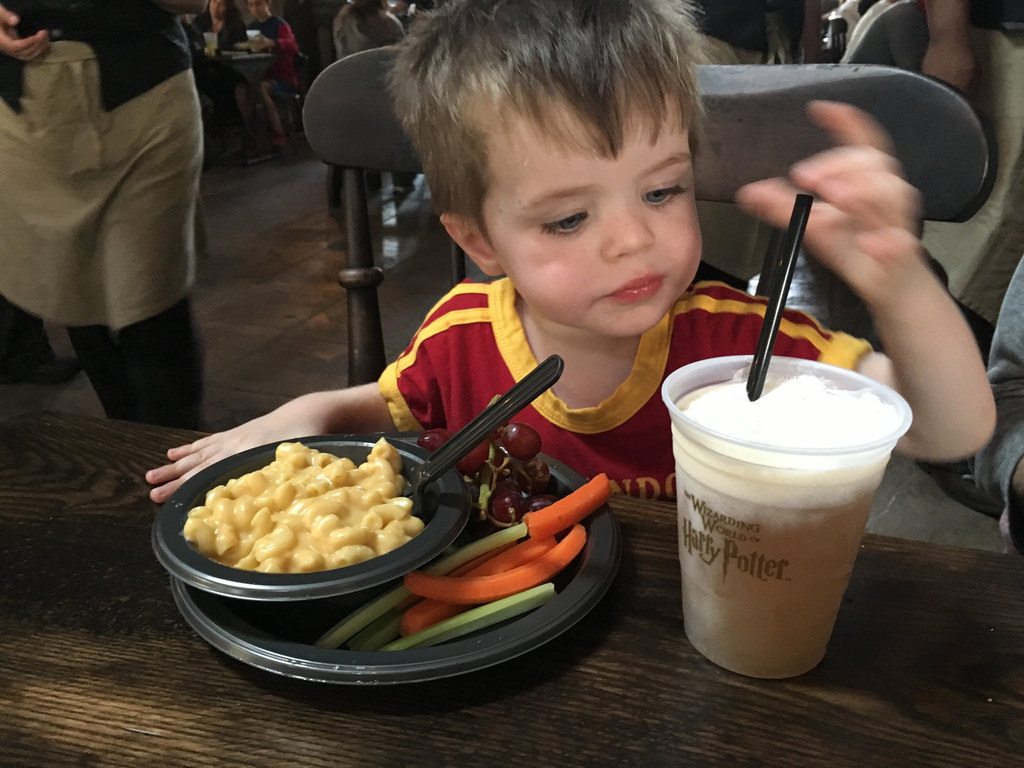 21.
At Filch's Emporium of Confiscated Goods, you will find lots of cool Harry Potter–themed toys for sale that are hard to find anywhere else, like this Fluffy the three-headed dog...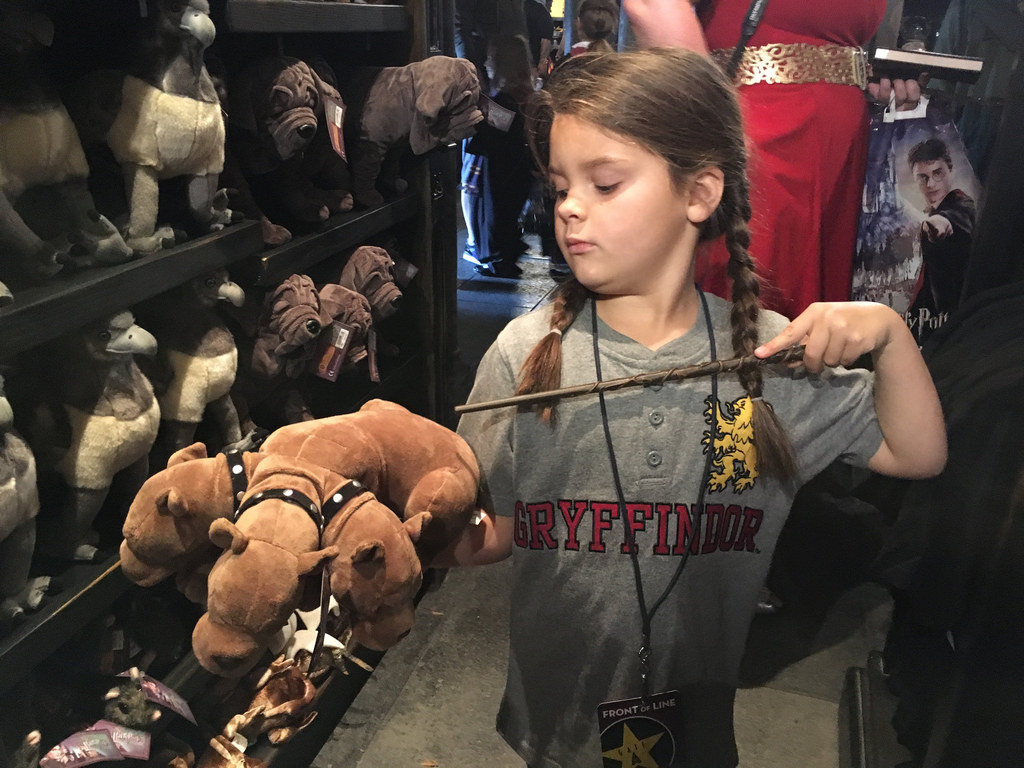 ...and this sorting hat.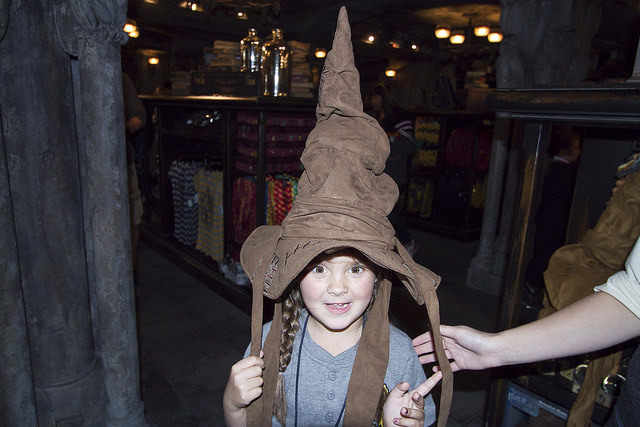 22.
Want a cool, low-cost souvenir? Check out the personalized keychain stand across from Hogwarts.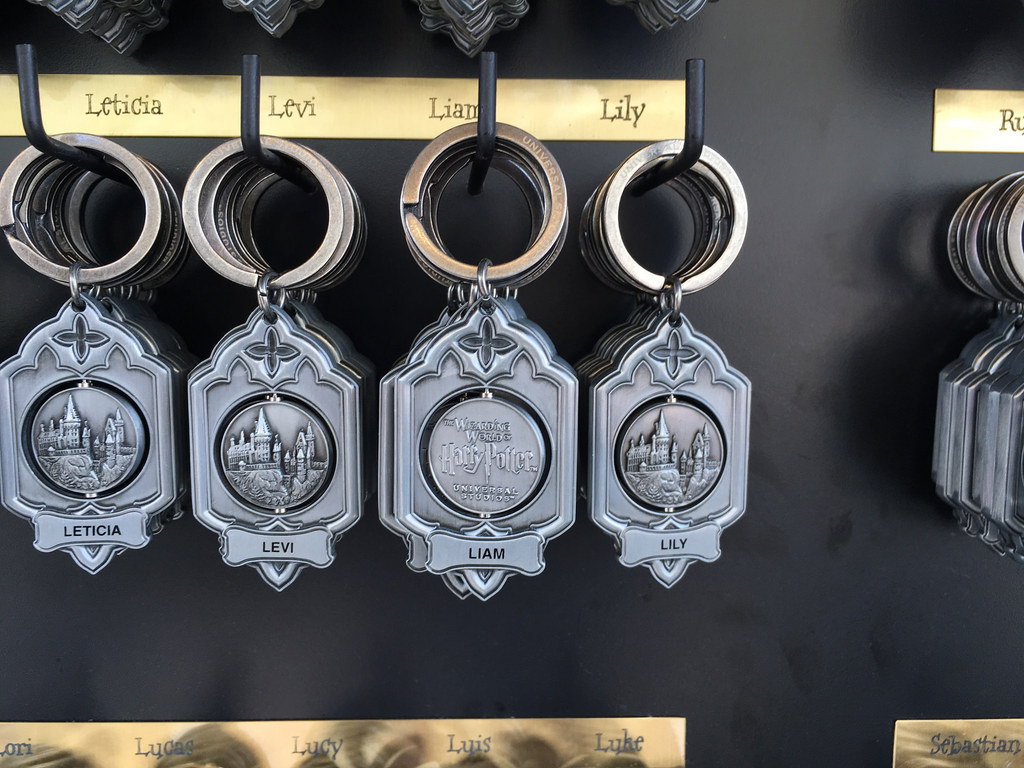 23.
Before you go, drop by the Owl Post, a fully functioning post office where your kids can mail their friends postcards and letters postmarked from Hogsmeade.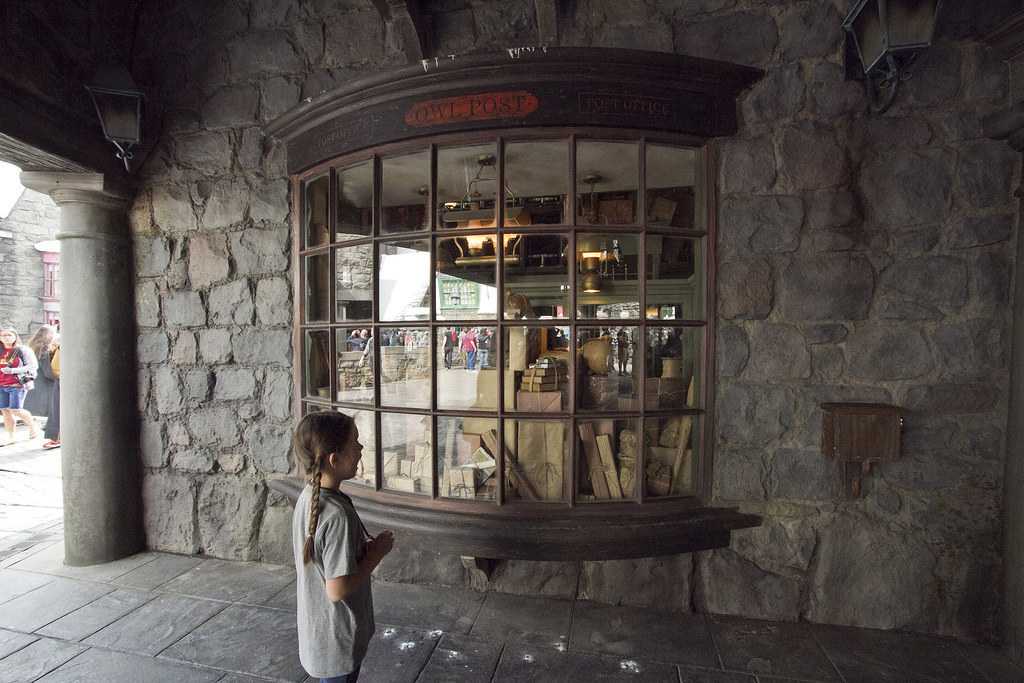 Have fun!