Ah, baby talk...those adorable babbles babies make when learning to talk. People usually respond with some goo-goos of their own, but one clever dad went in a different direction — and the result is guaranteed to make you smile.
Shanieke Pryor recently posted to Facebook a video of her husband, Dextin, chatting with their son as they watch TV, and it has already racked up nearly 37 million views.
Why does it have 37 million–plus views? Because Dextin responds to their baby's babbles as if they're having a full-blown conversation about the TV show.
Baby: "Goobedy gobbety goobie gobby."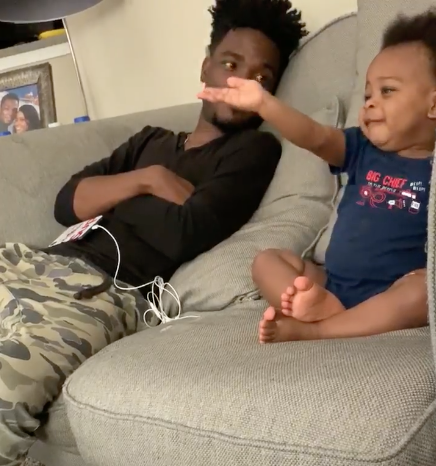 Dad: "That's what I was wondering; I don't know what they're going to do next season."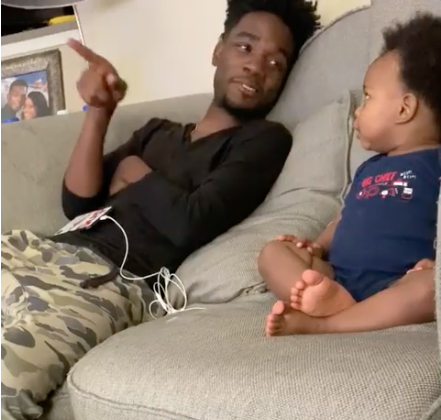 Baby: "Doo too boo bah."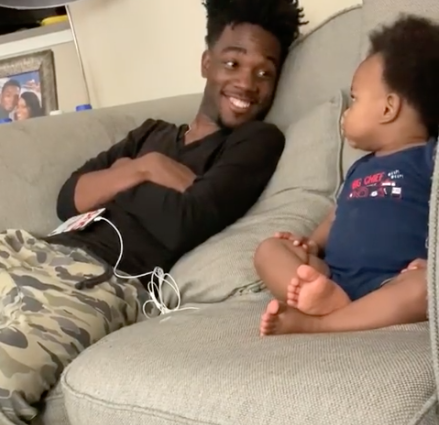 Dad: "Exactly what I was thinking!"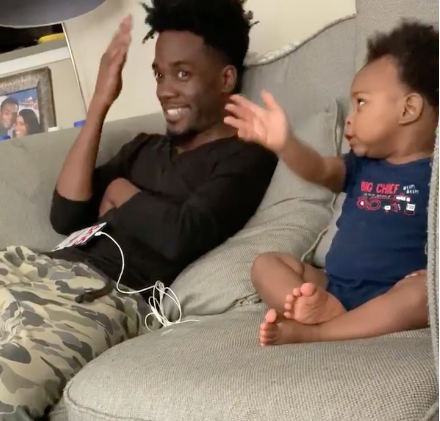 Dad: "We think a lot alike, huh?"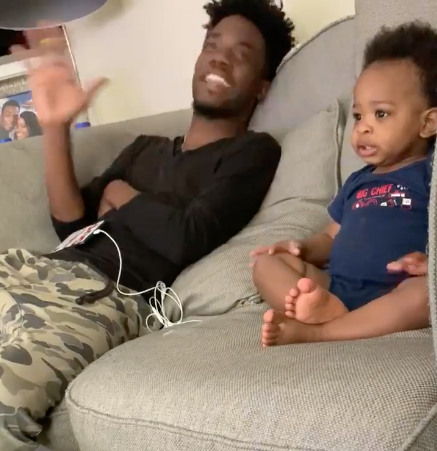 Shanieke's video was shared to Twitter, where it blew up as well, garnering almost a million retweets and over 3 million likes.
People LOVED it.
Even Captain America loved it.
Of course, Twitter being Twitter, people soon had some fun and captioned stills from the video.
LOLOL.
Can we mention this little guy has already perfected the Jim Halpert look?
Soon veteran parents jumped in to say these "conversations" are actually good for a baby.
And they pointed out that Dextin is teaching healthy conversation — and listening — skills.
A speech pathologist even commented this is exactly what parents should be doing with young children.
Cute AND educational, what a combo! Keep up the A+ parenting, Shanieke and Dextin!