How many moms out there — after laboring like hell to give birth — have looked over during that first night in the hospital with the newborn to see their partner like:
Well, Wisconson-based mom Samantha Miller, 30, has been there with husband Chad, 39, so she came up with a brilliant — and hilarious — solution to make sure it didn't happen again when she gave birth to their third baby last December.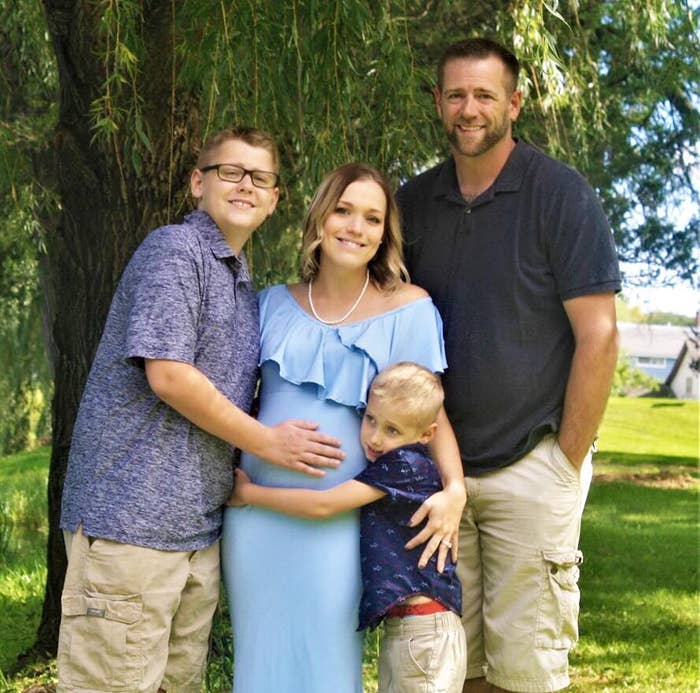 She brought a Nerf gun to the hospital!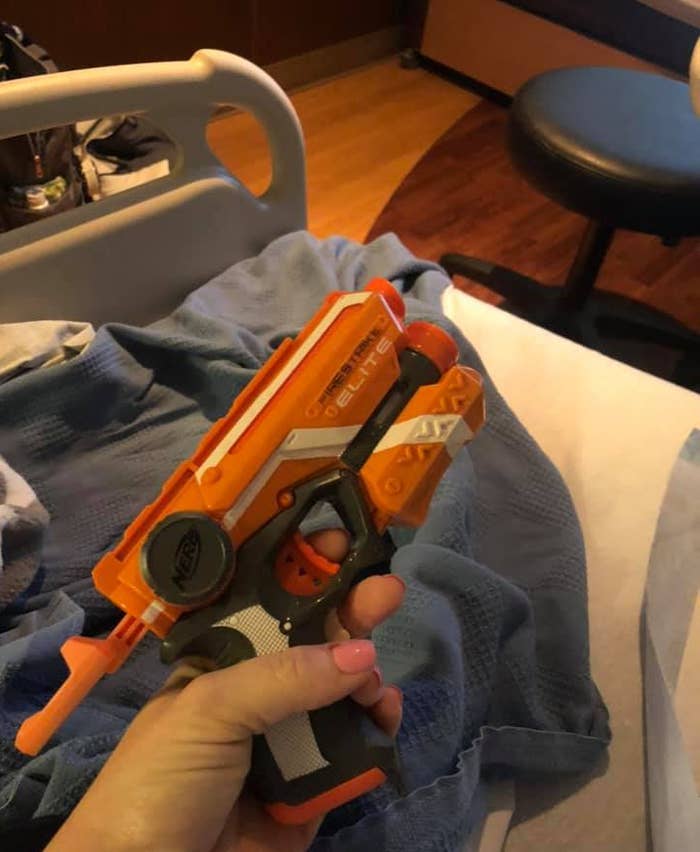 Basically, if Chad dozed off when she needed help, she was going to be like:
Samantha told BuzzFeed she was inspired to bring the Nerf gun by her last experience giving birth.
Samantha posted about her plan on Facebook, along with the caption "Mom hack level 1,0000," and it went viral. It was shared more than 18,000 times by moms who found it hilarious and relatable.
The good news is that this time Chad was very helpful as they brought son Laeghan into the world — handling himself like the veteran dad he is — and Samantha did NOT need to use the Nerf gun!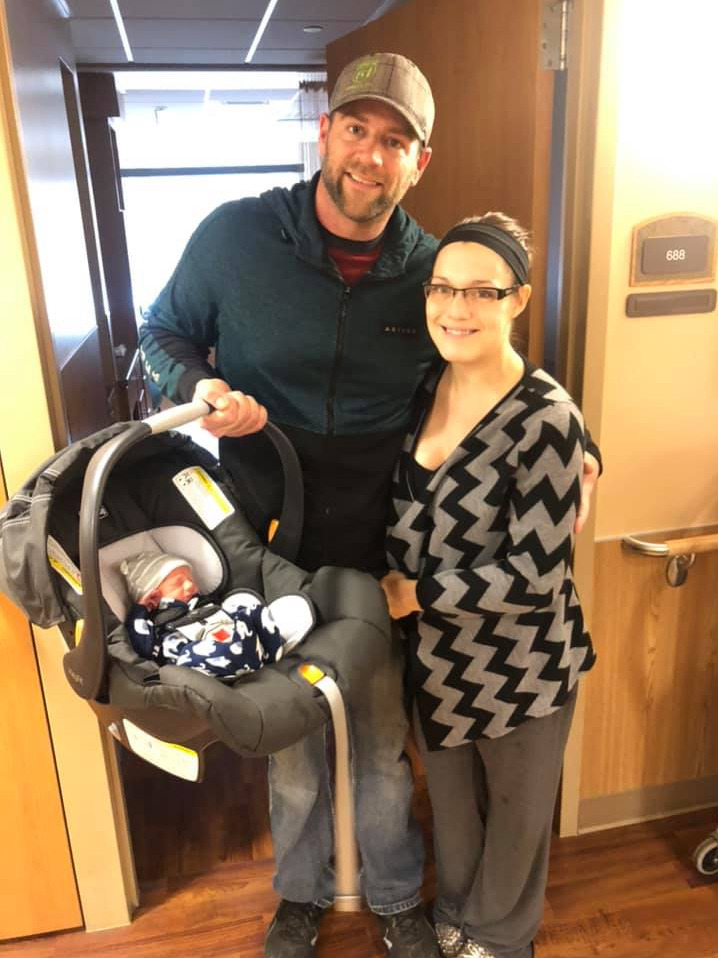 In the end, Samantha hopes people learn that "you can't control everything in life, but you can control a Nerf gun, so roll with the punches and have fun!"
Oh, and let this be a warning to dads-to-be: look alive out there!