She's also a mother of two, and has found amazing ways to involve her kids in her daily yoga routine.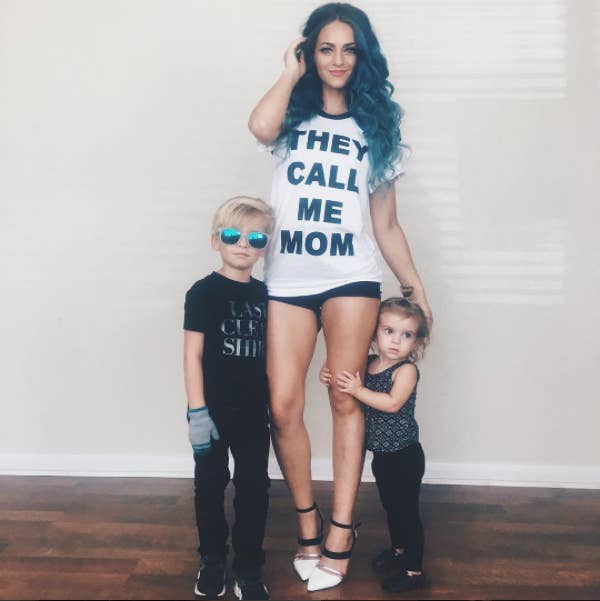 She's helped her kids — Oakley, 5, and Felicity, 2 — steal a kiss in mid-air...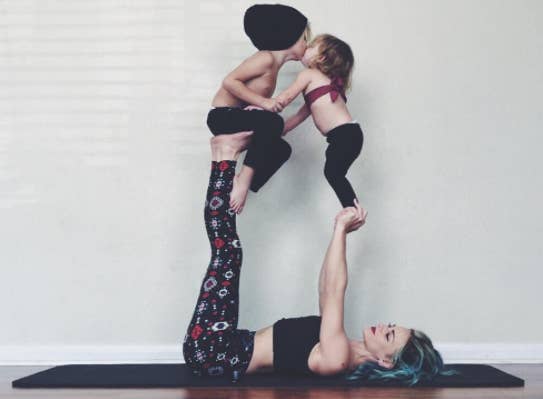 Perform some backbends...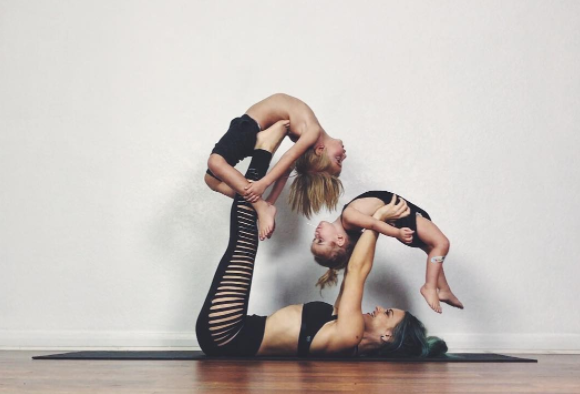 And nail this counterbalance pose.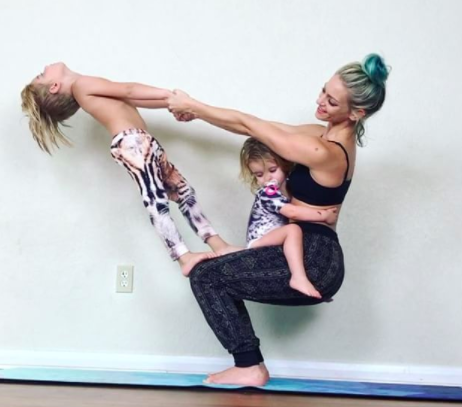 Charity started doing yoga after the birth of her first child to get back in shape, and kept doing it while pregnant with Felicity.
The decision to involve her kids in her daily yoga sessions was sort of a no-brainer.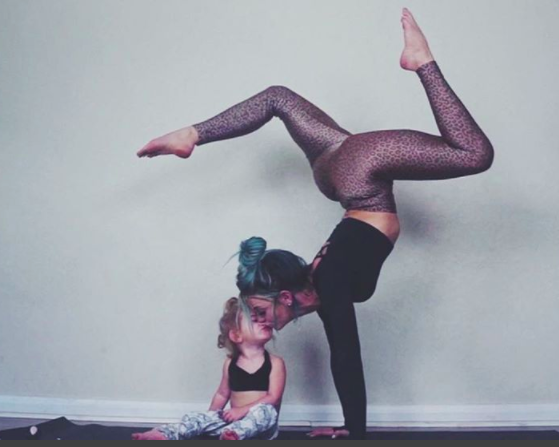 "They loved to watch me do the movements even as little infants," Charity says.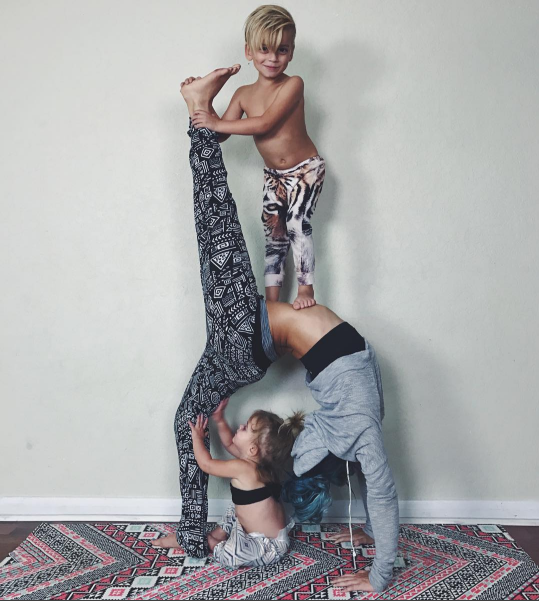 As you see, they have lots of laughs together.
Have there been times when they all went tumbling to the ground? "Of course!" Charity says. "But anything that's worth doing has some element of danger!"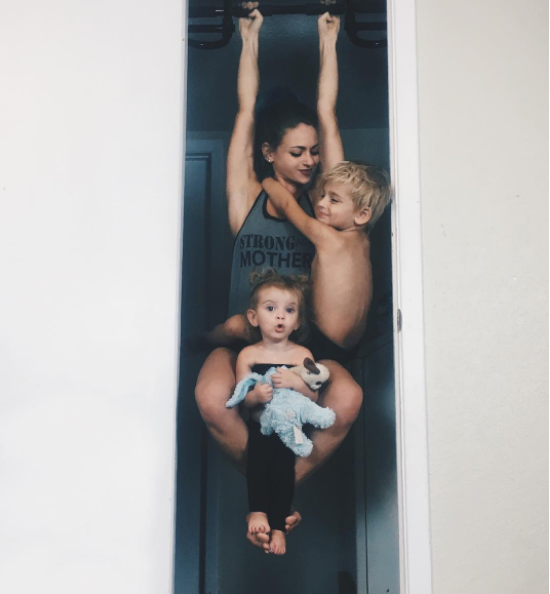 This family yoga — which sometimes includes dad, Andre — has been great for her kids, Charity says.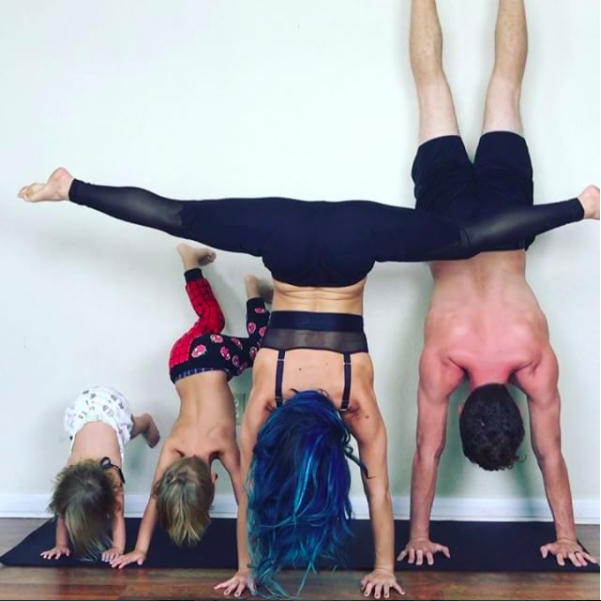 Charity is quick to add that it's good for her too: "I get to work on myself, stay fit, and play with my kids all at the same time!"