Chomp Eatery in Santa Monica, California has a reputation for making some jaw-dropping grilled cheeses — like this rainbow unicorn melt: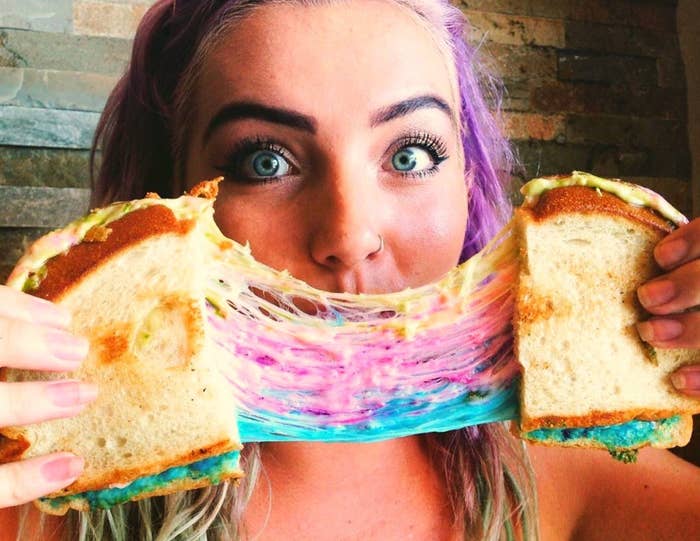 SWEET. BABY. JESUS.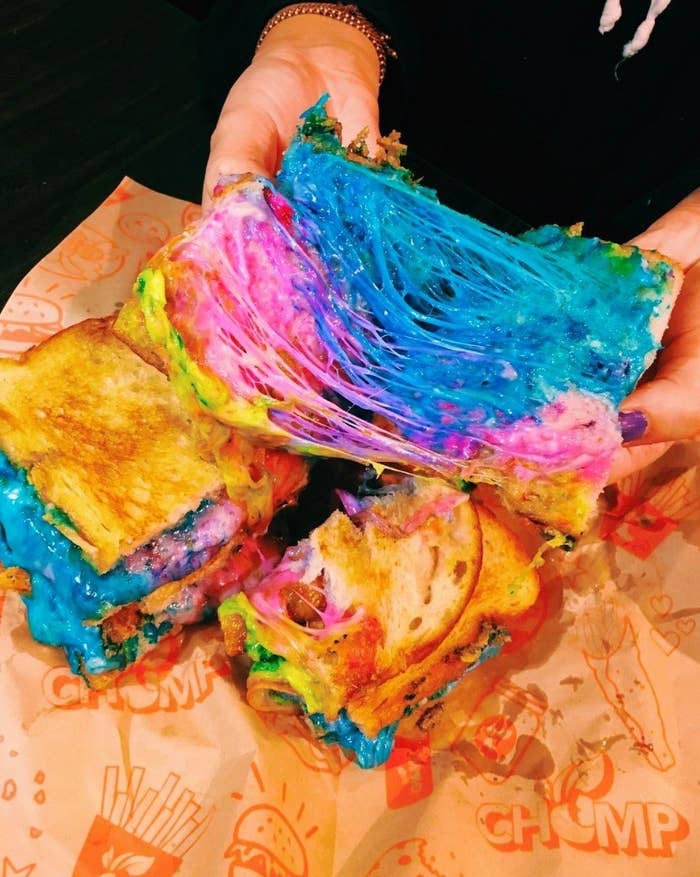 They also celebrated last Fourth of July with this sandwich that will make you proud to be an American:
And while they're not currently serving either of those sandwiches, the one they are making totally makes up for it. Feast your eyes on this heartbreaker: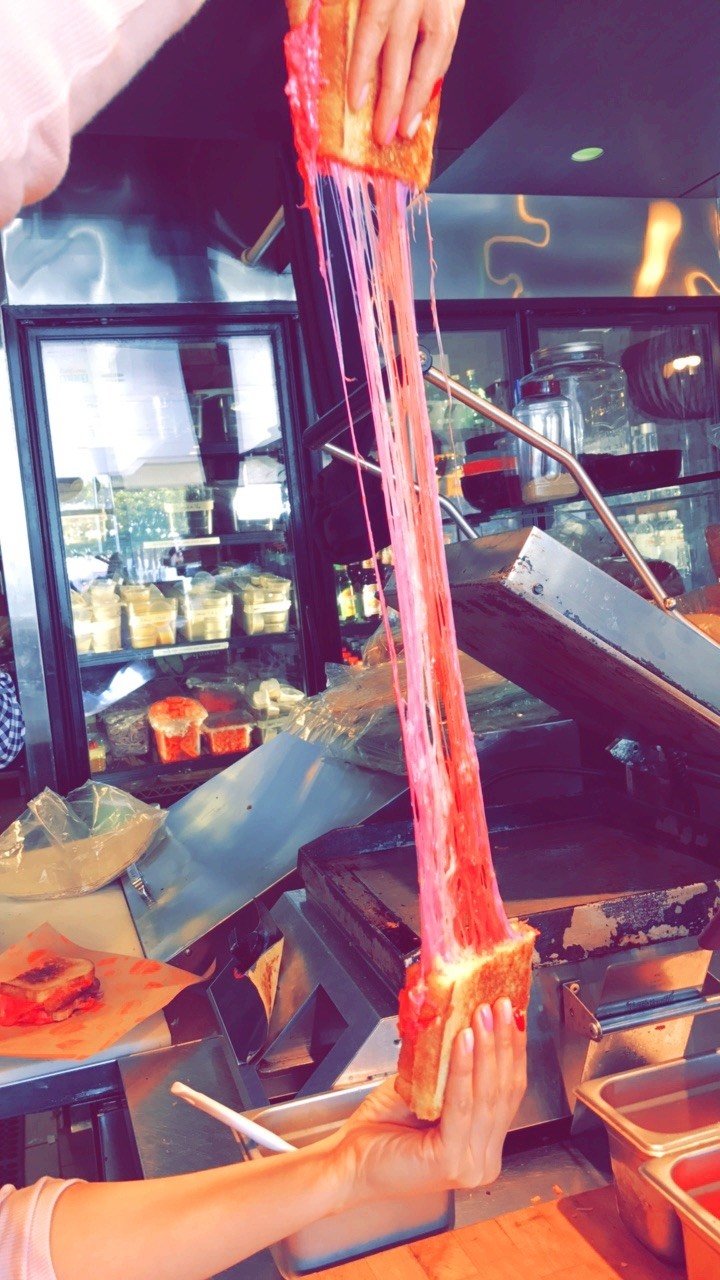 The "Cupid's Melt" features four drool-worthy cheeses — Parmesan, Provolone, Asiago, and Fontina.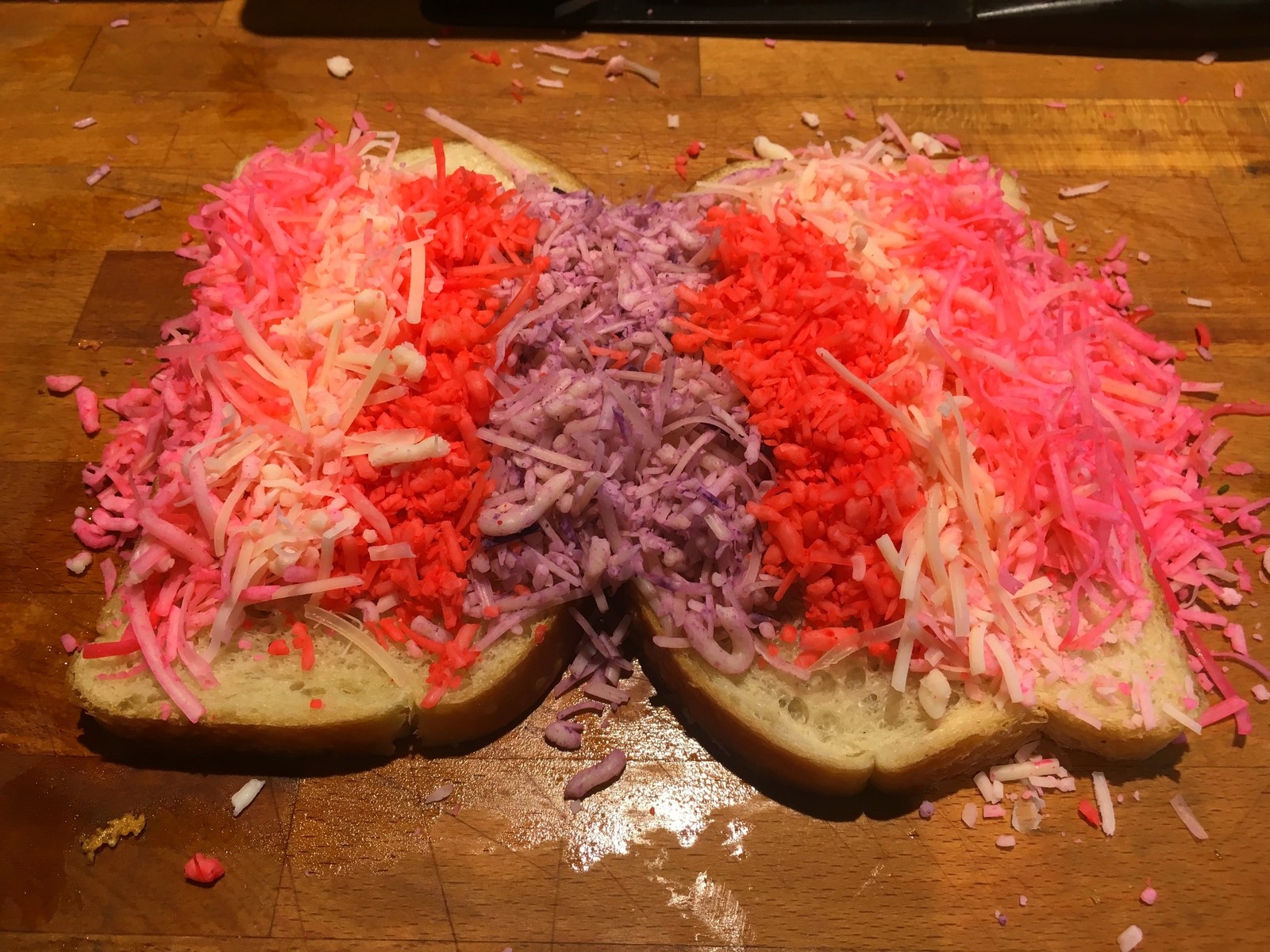 I'm in love.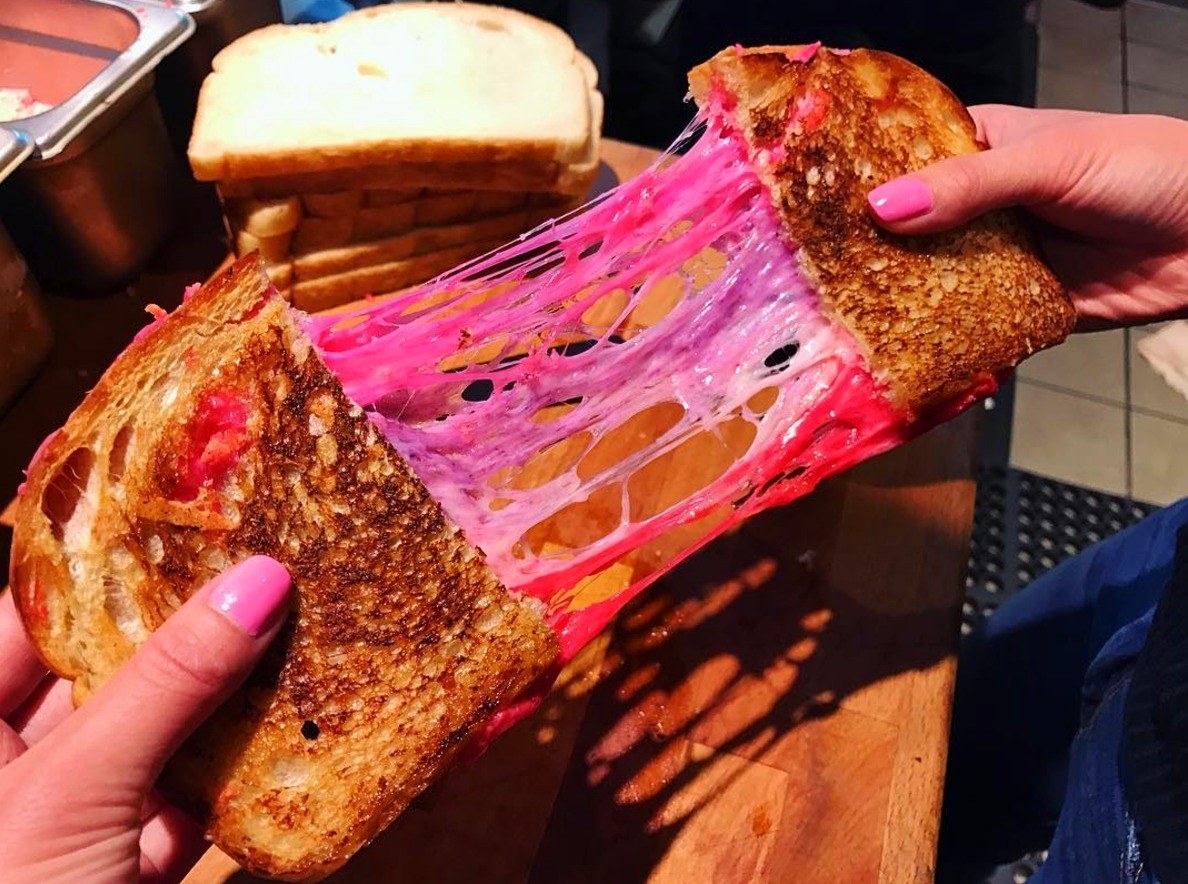 The Cupid's Melt will be available for $6 for the entire month of February.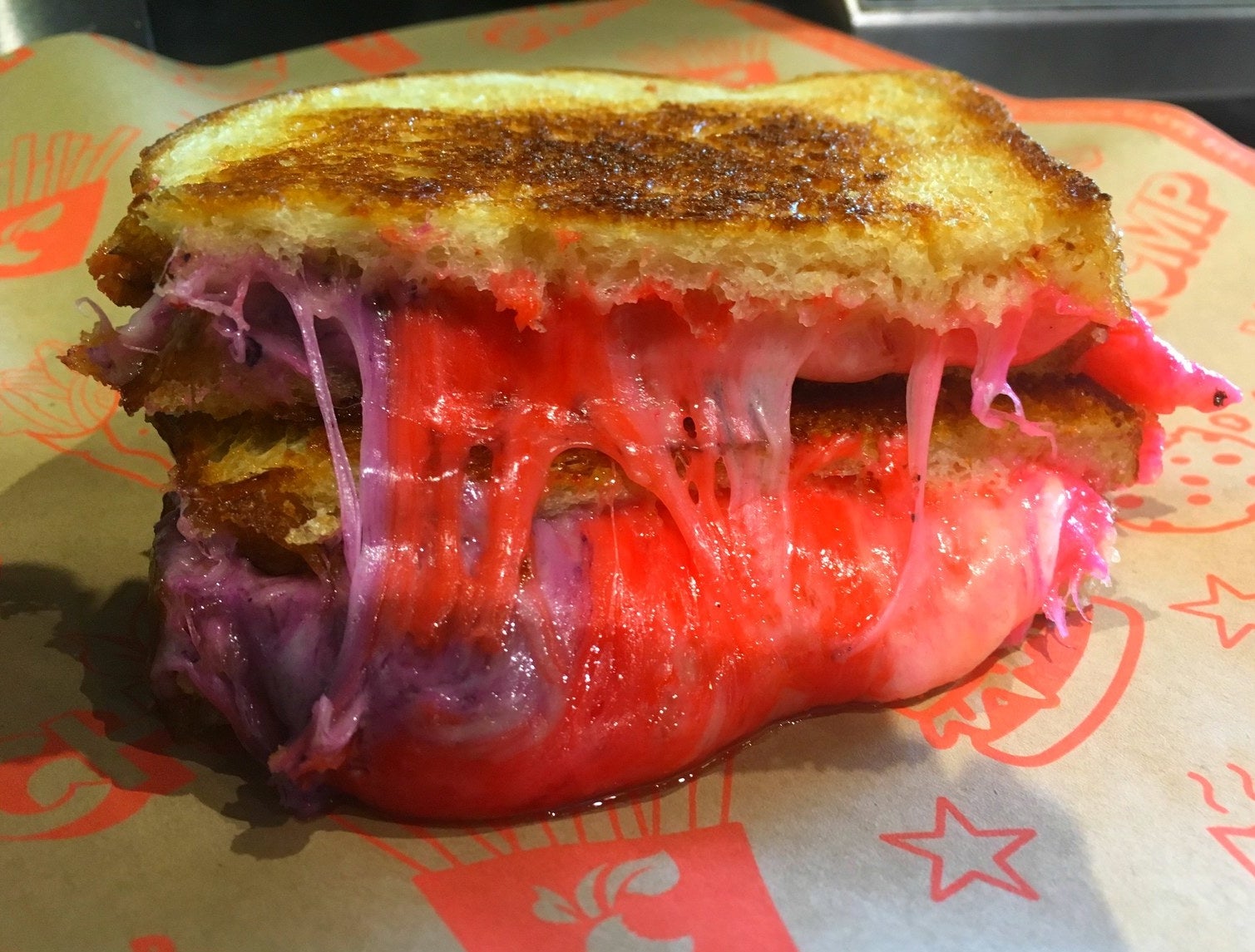 So I guess you have your Valentine's Day plans all figured out, right?