Chances are that if you've seen a funny viral dad tweet over the last few years, it was by James Breakwell — aka Exploding Unicorn — who has amassed more than a million followers with tweets like:
It's a good thing James is funny, because with four daughters (that's right...FOUR DAUGHTERS!), a sense of humor is a must!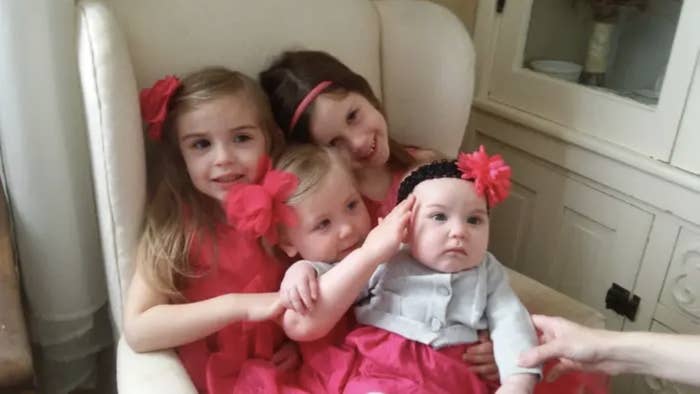 Like the rest of us, James and his family have been self-isolating, which has led to some very relatable tweets:
Last weekend, though, was hard for his girls. They were supposed to attend their school's daddy-daughter dance on Saturday night, but it was canceled due to the coronavirus.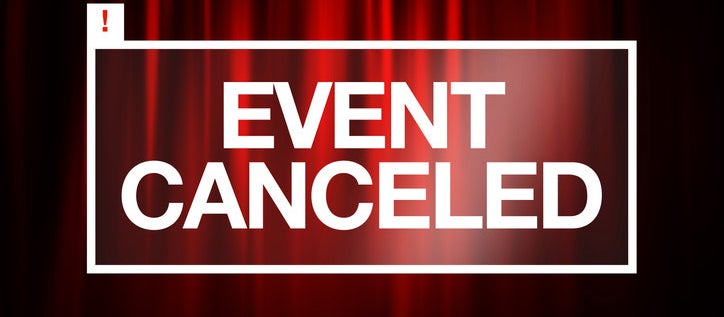 Thankfully, James's wife Lola hatched the idea: Why not surprise the girls with a daddy-daughter dance at home?
So, on Saturday afternoon, James and Lola sent the kids into their room with a big bowl of popcorn to watch a movie. "We told them not to come out no matter what," James said. They then frantically blew up balloons...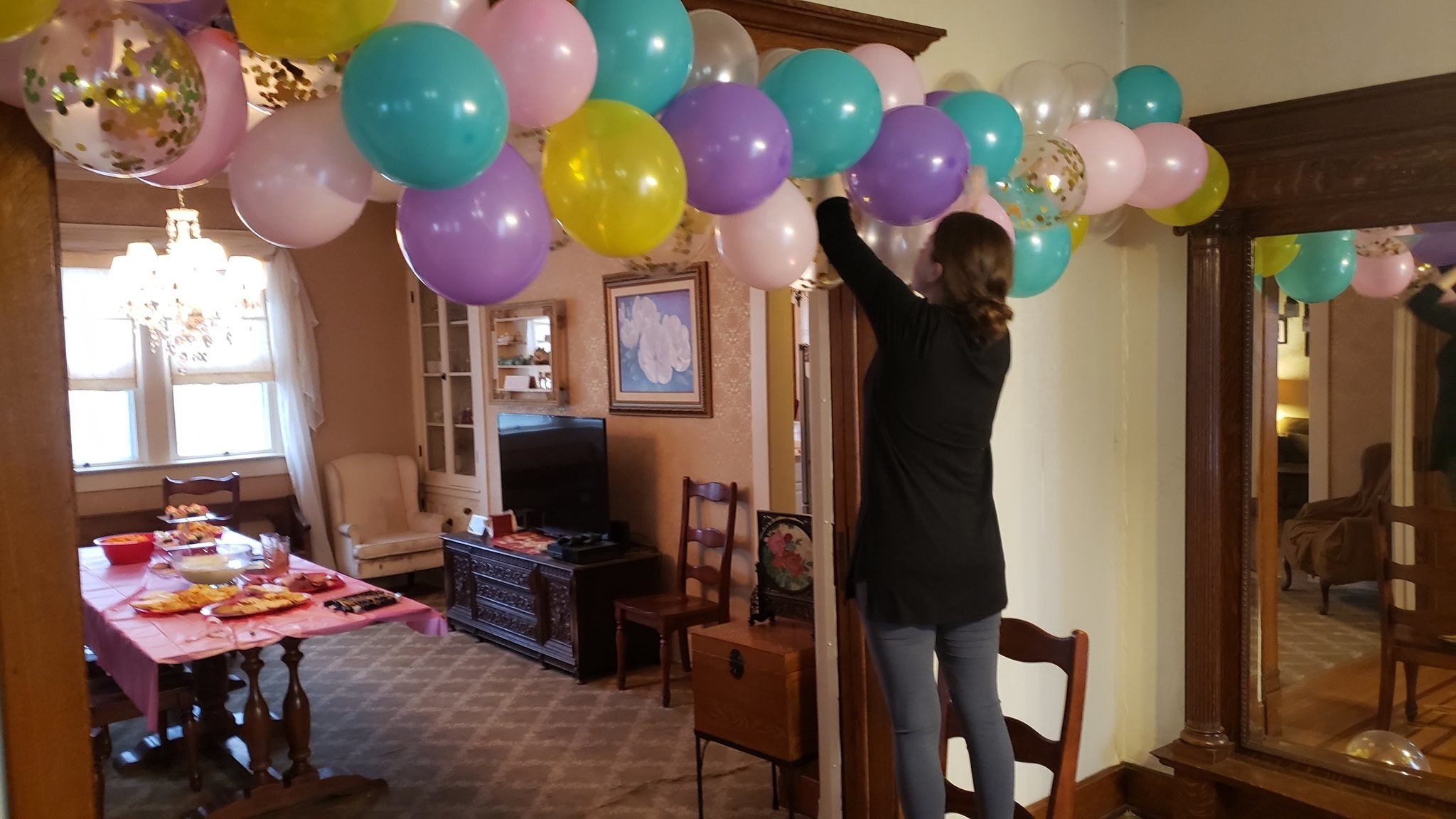 ...set up a snack table...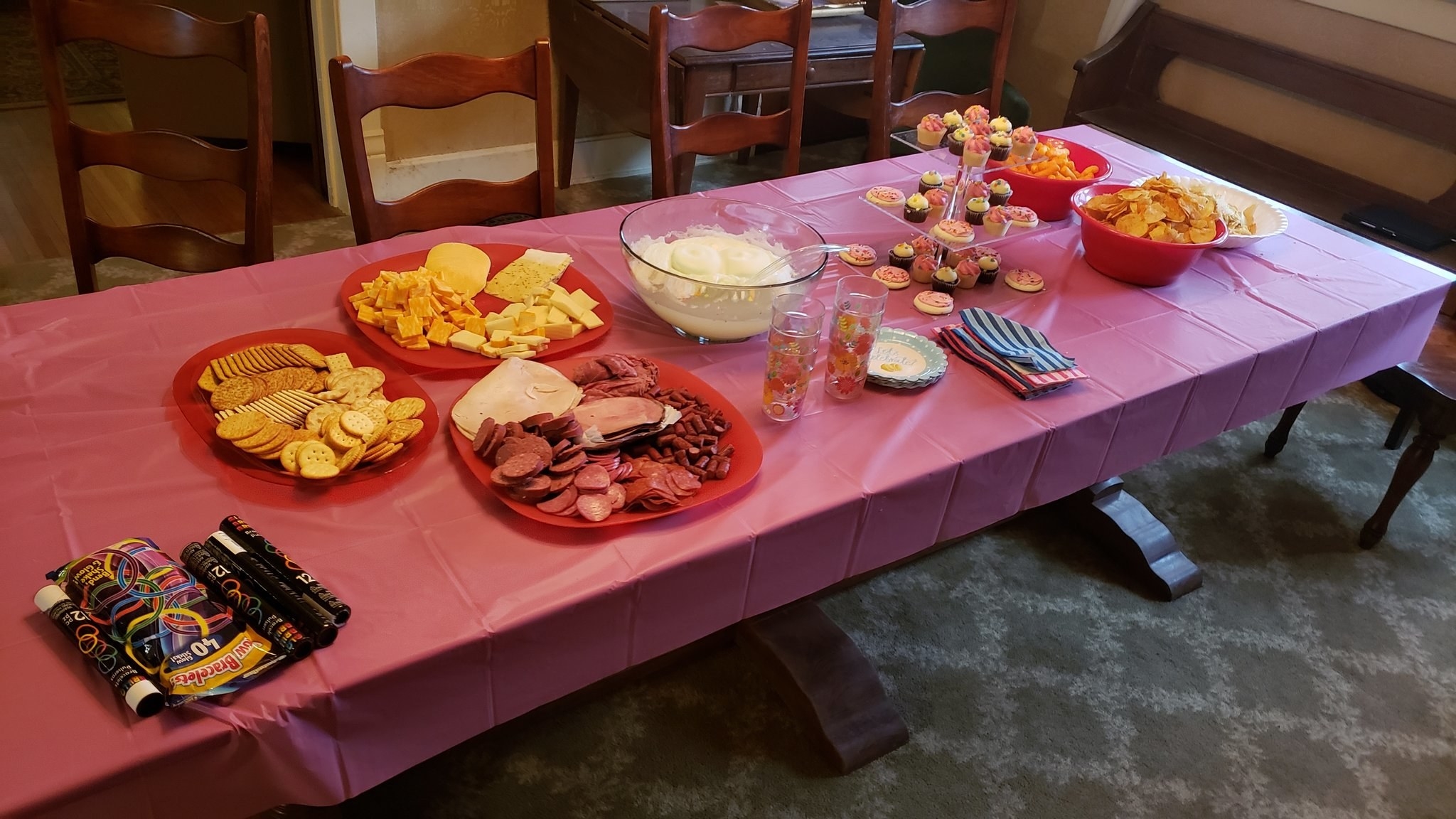 ...and made a makeshift photo booth using a green screen that James uses for YouTube videos. "The photo booth is always the kids' favorite part of real dances, so I wanted to re-create that experience here," James said.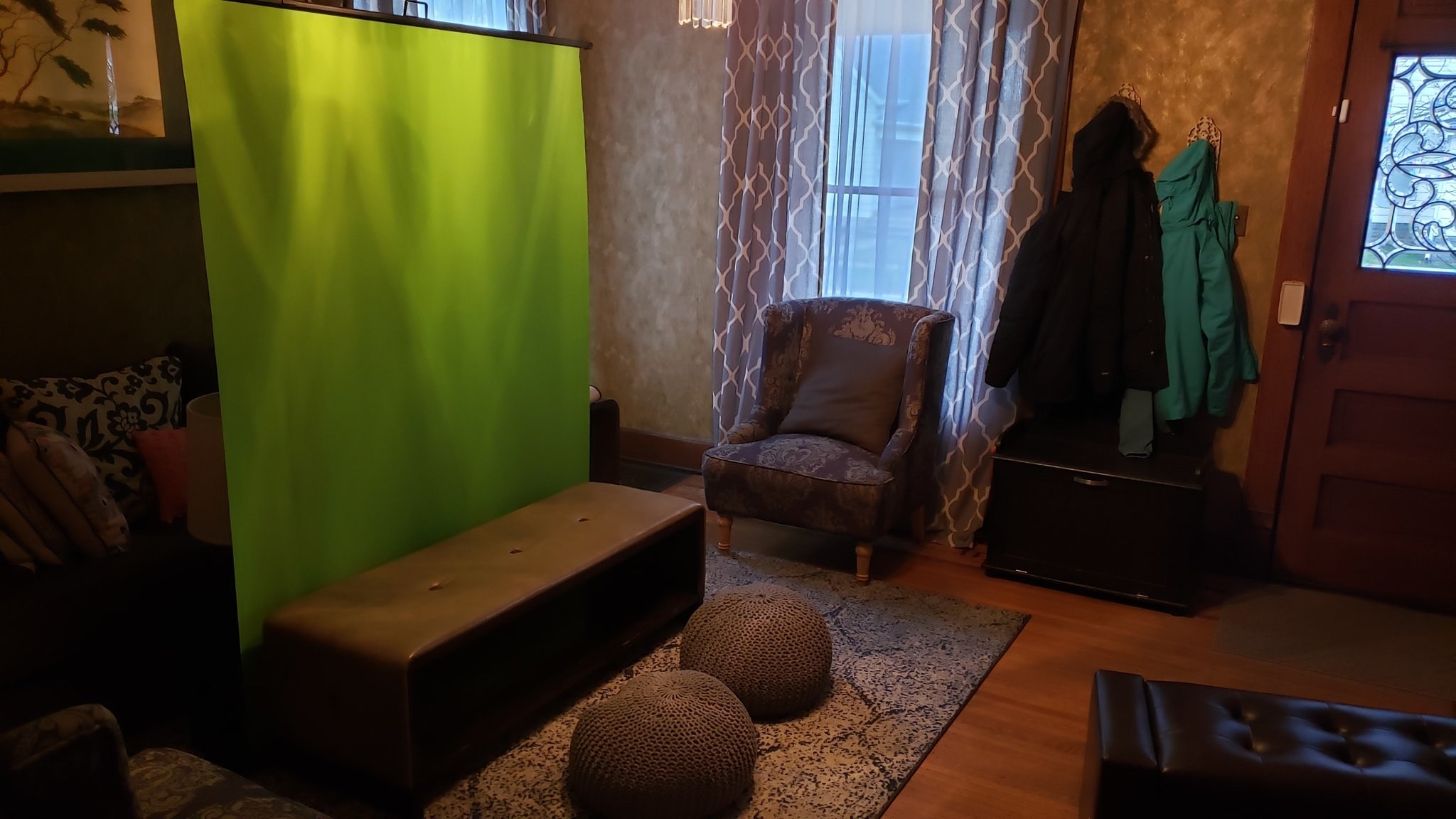 James and Lola then told the girls to put on their best party dresses and come downstairs. According to James, they were completely surprised and looked a little like this:
James says the girls had a blast and "alternated between dancing..."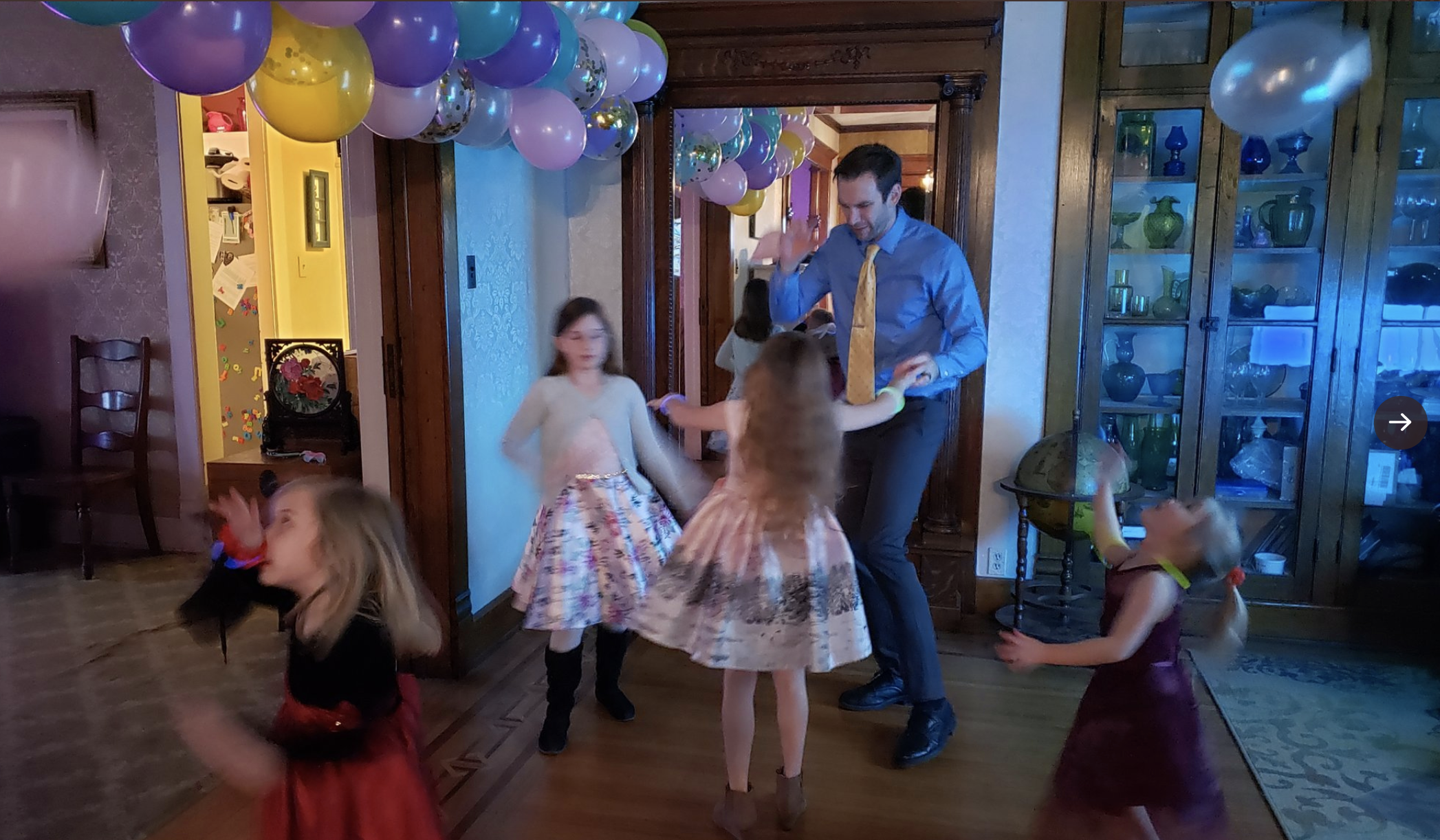 "...and taking silly photos in the photo booth."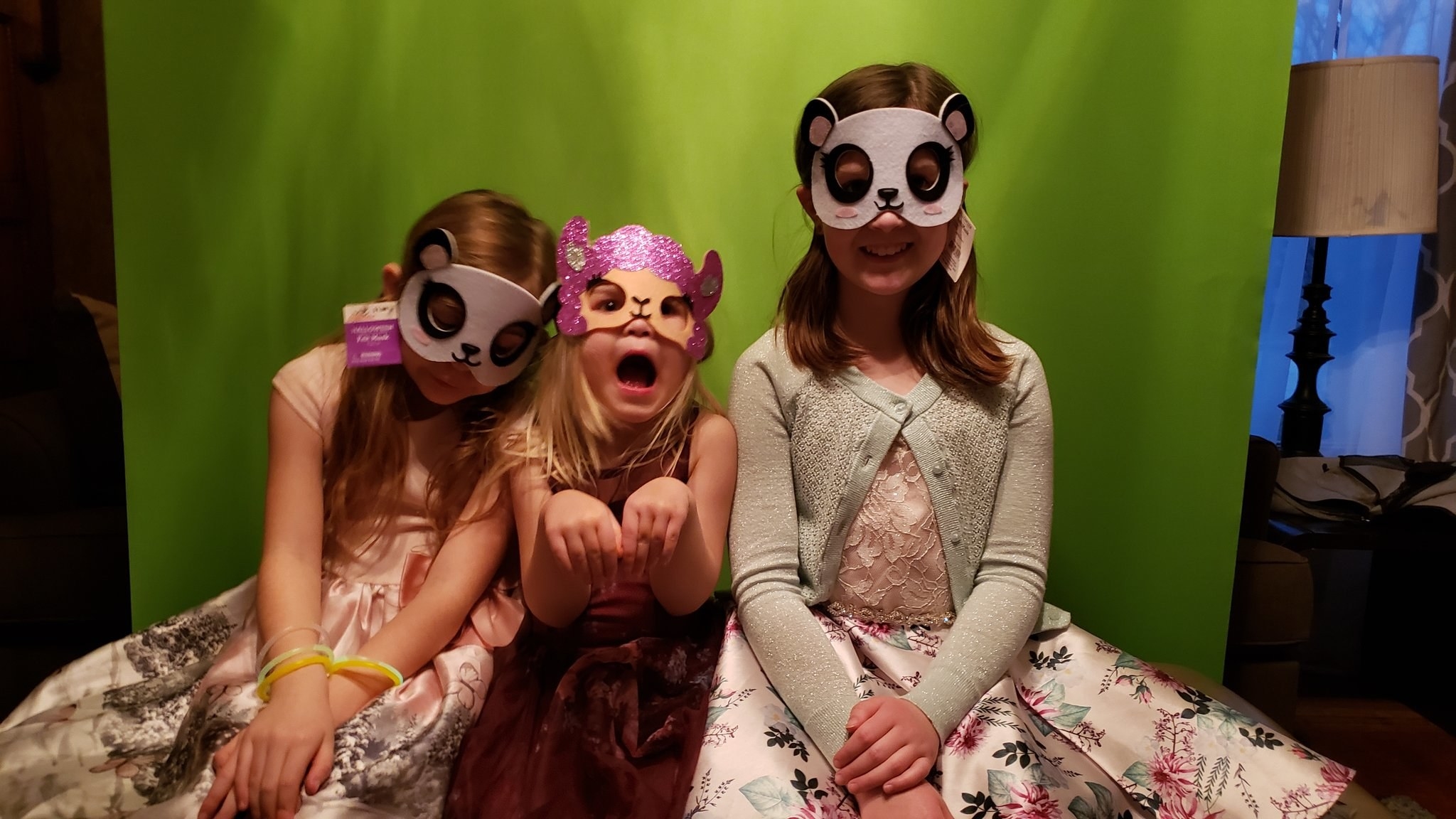 The girls also played limbo using some glow sticks Lola had leftover from Halloween...
...and even stuck a glow stick bracelet around their pet pig Gilly's ear. "She didn't seem to mind," James said. (Yes, they have a pet pig...two, actually!)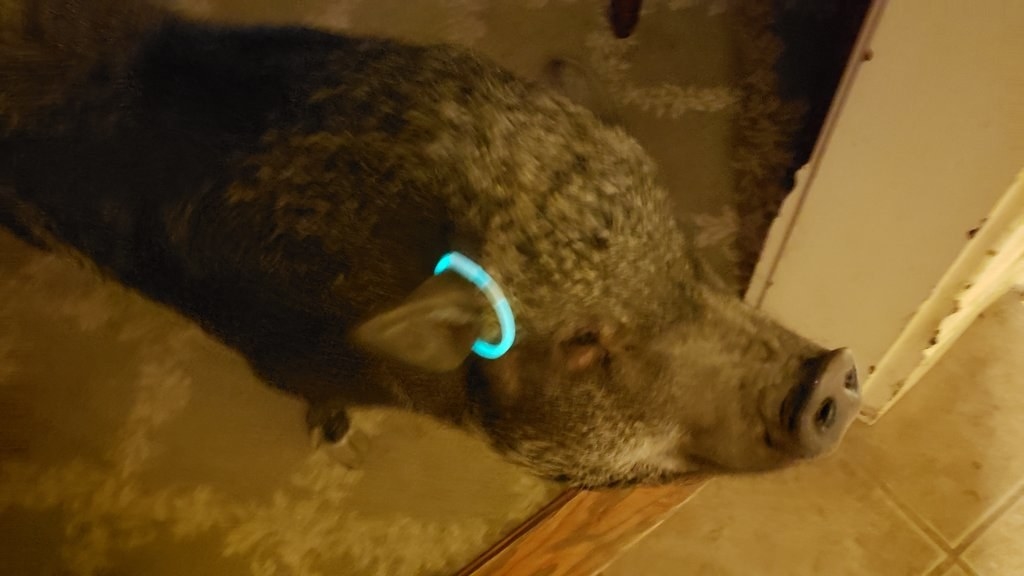 All in all, the party lasted about two hours and the girls had a blast.
James says, "The dance made it easier for the kids to get through this. They miss their friends and school and are going a little stir-crazy. This helped them burn off excess energy and showed we can still have fun at home."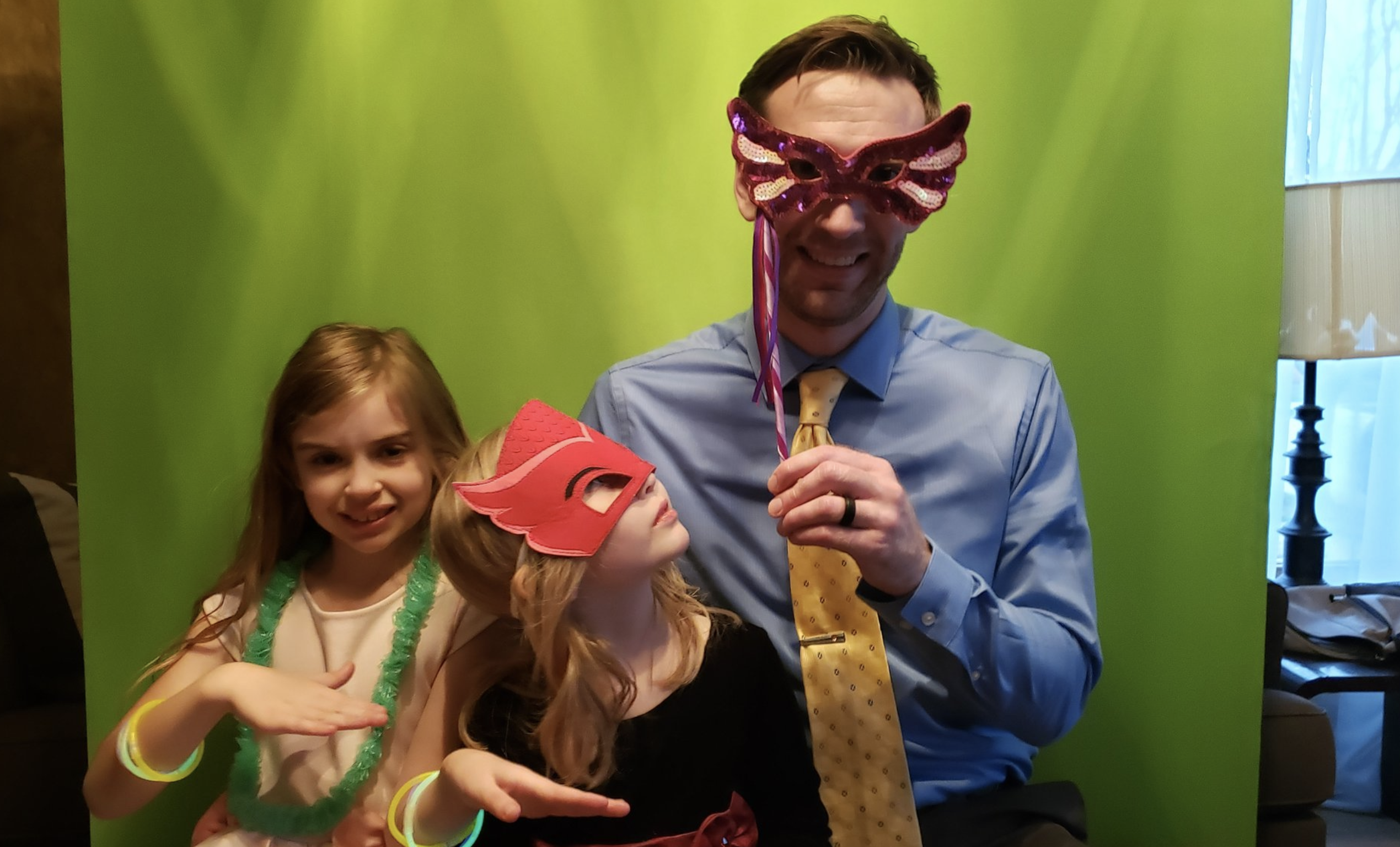 "I hope it created some good memories for them. When they look back at 2020, I don't want them to remember the fear or uncertainty. I want them to remember having a great time with their family."