If you're a parent online, there's a good chance you've seen this viral comic illustrating the intrusive thoughts many new moms have that largely go unsaid.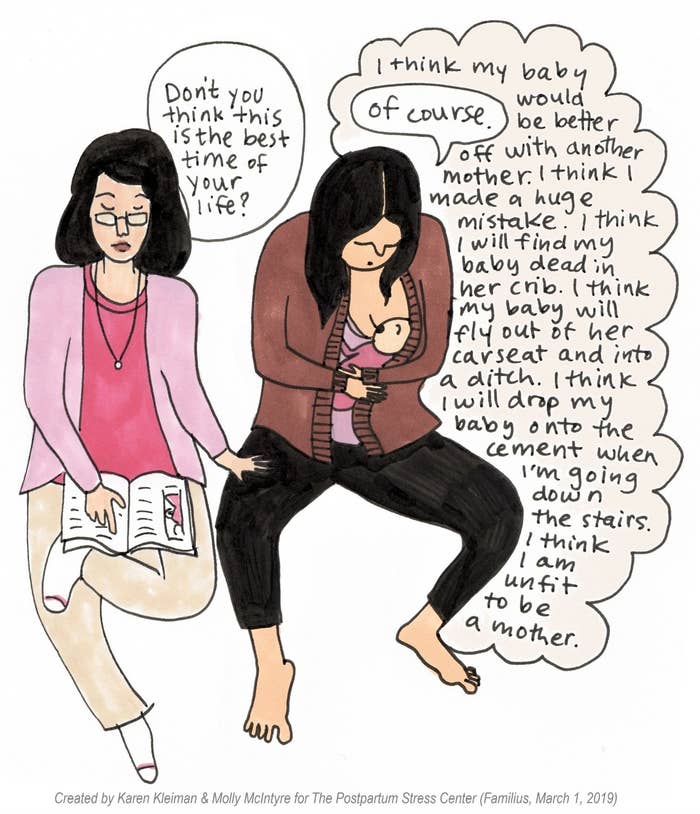 The harrowing comic — by maternal mental health expert Karen Kleiman and illustrator Molly McIntyre — was born out of the Postpartum Stress Center's #SpeakTheSecret campaign, which began with the creation of an online forum that allowed mothers to anonymously post their scary, negative thoughts.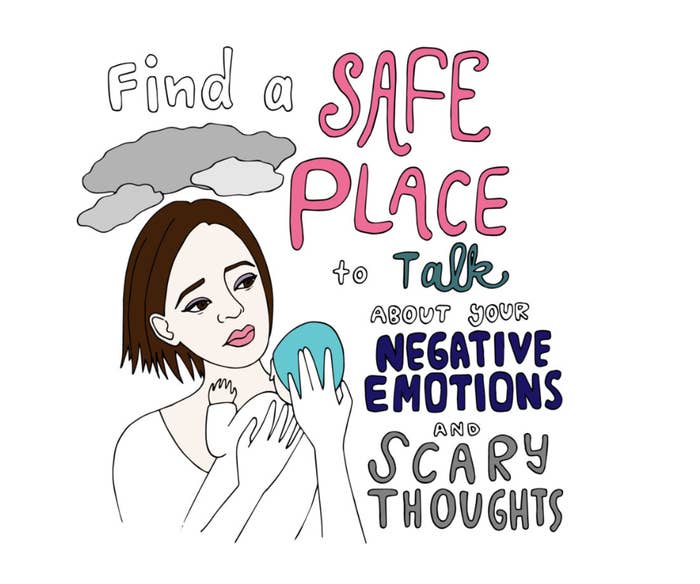 The response to the forum was so strong that Kleiman and McIntyre teamed up to make not only the viral comic, but a collection of incredible comics that shine a light on the hidden pain of postpartum women — and hopefully help moms feel less alone.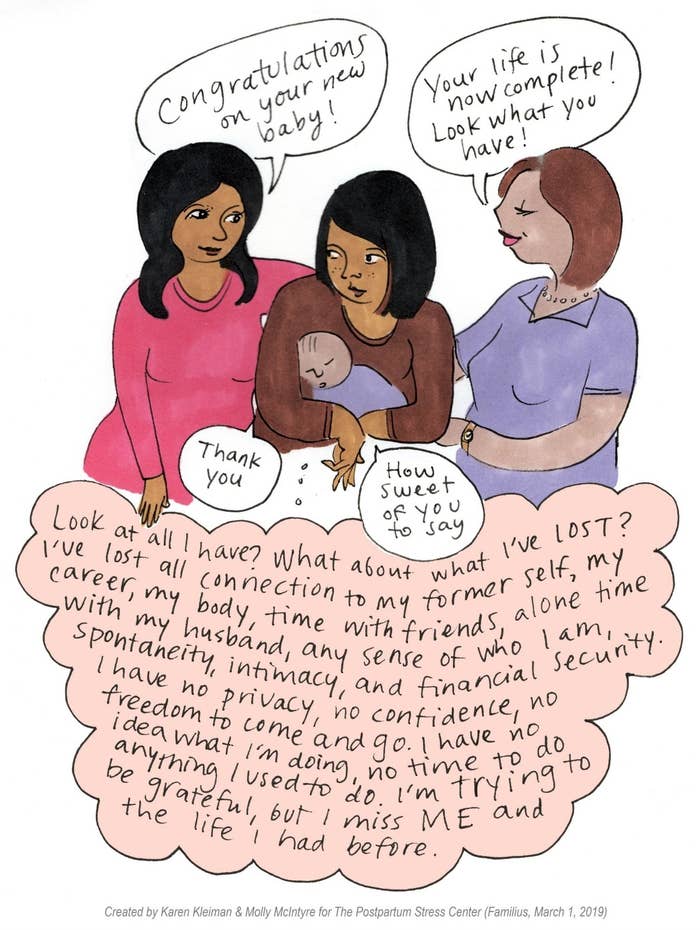 Kleiman says, "No one talks about the negative thoughts new mothers have after they have a baby. Not healthcare providers. Not mothers. Not family members."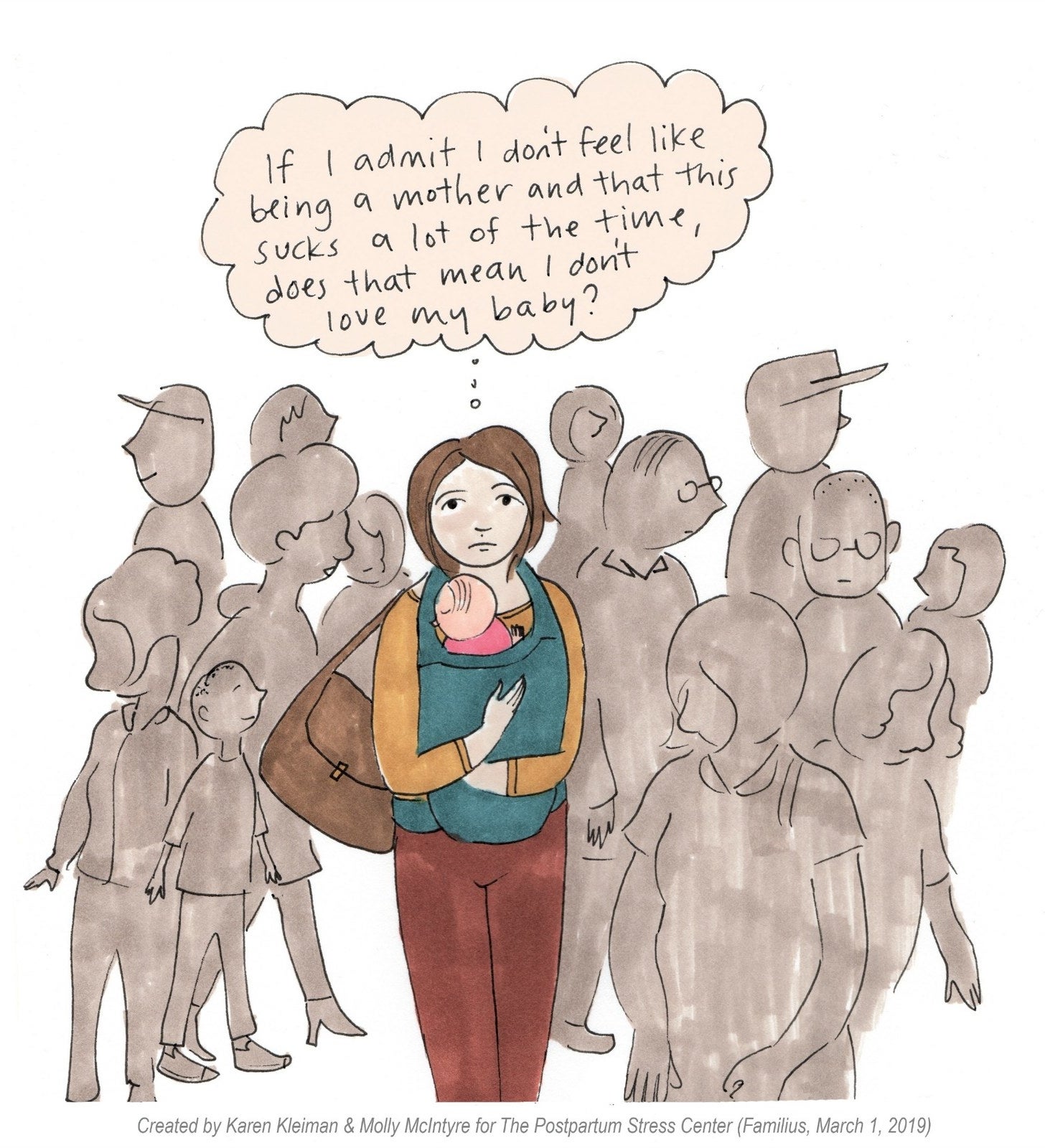 "Even though there is increased attention to pregnancy and postpartum mental health, we remain stunned to hear that sometimes, a mother doesn't feel so great about being a mother."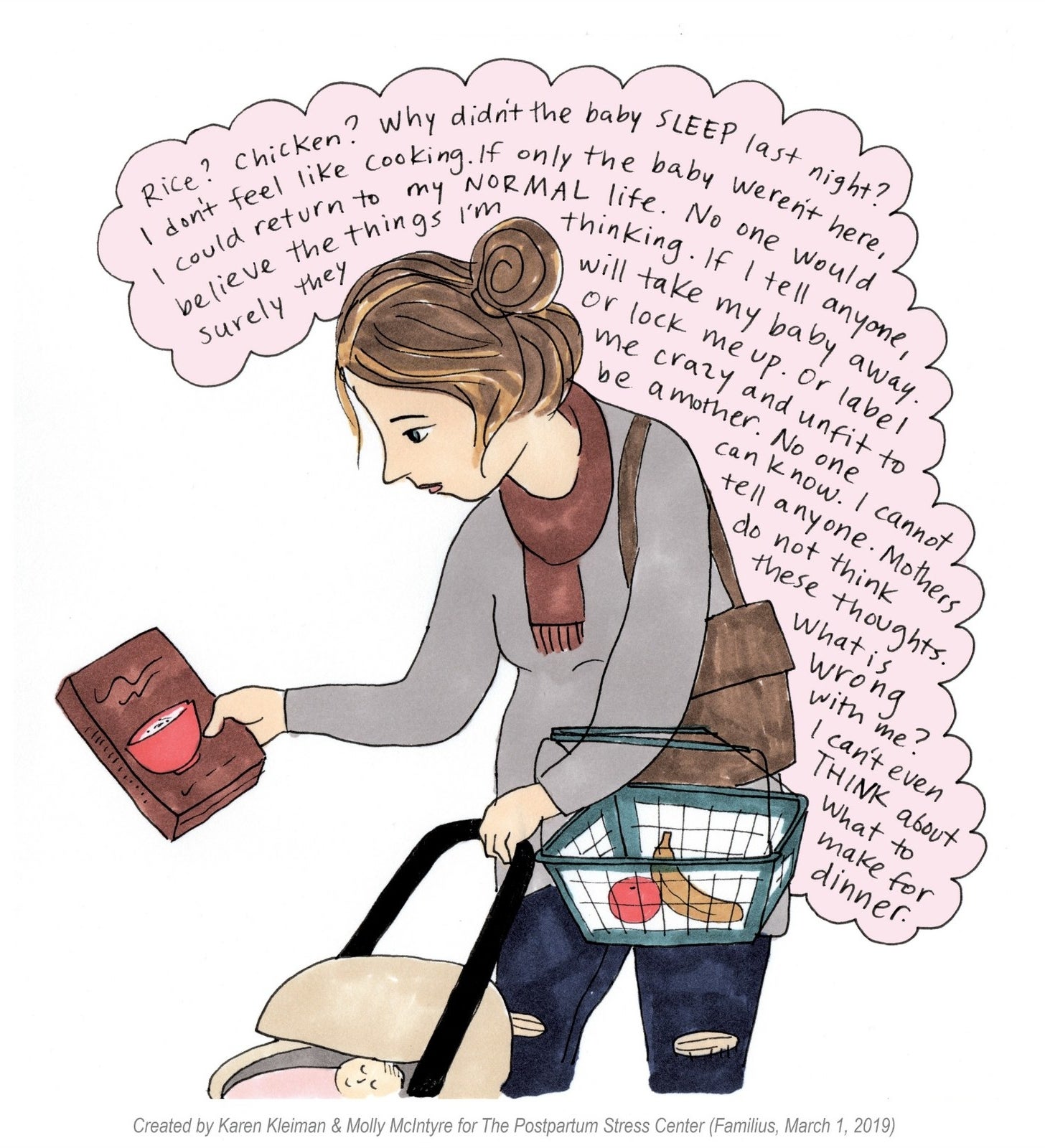 "There are times when it is just plain hard, exhausting, and wearisome. Sometimes, it's terrifying."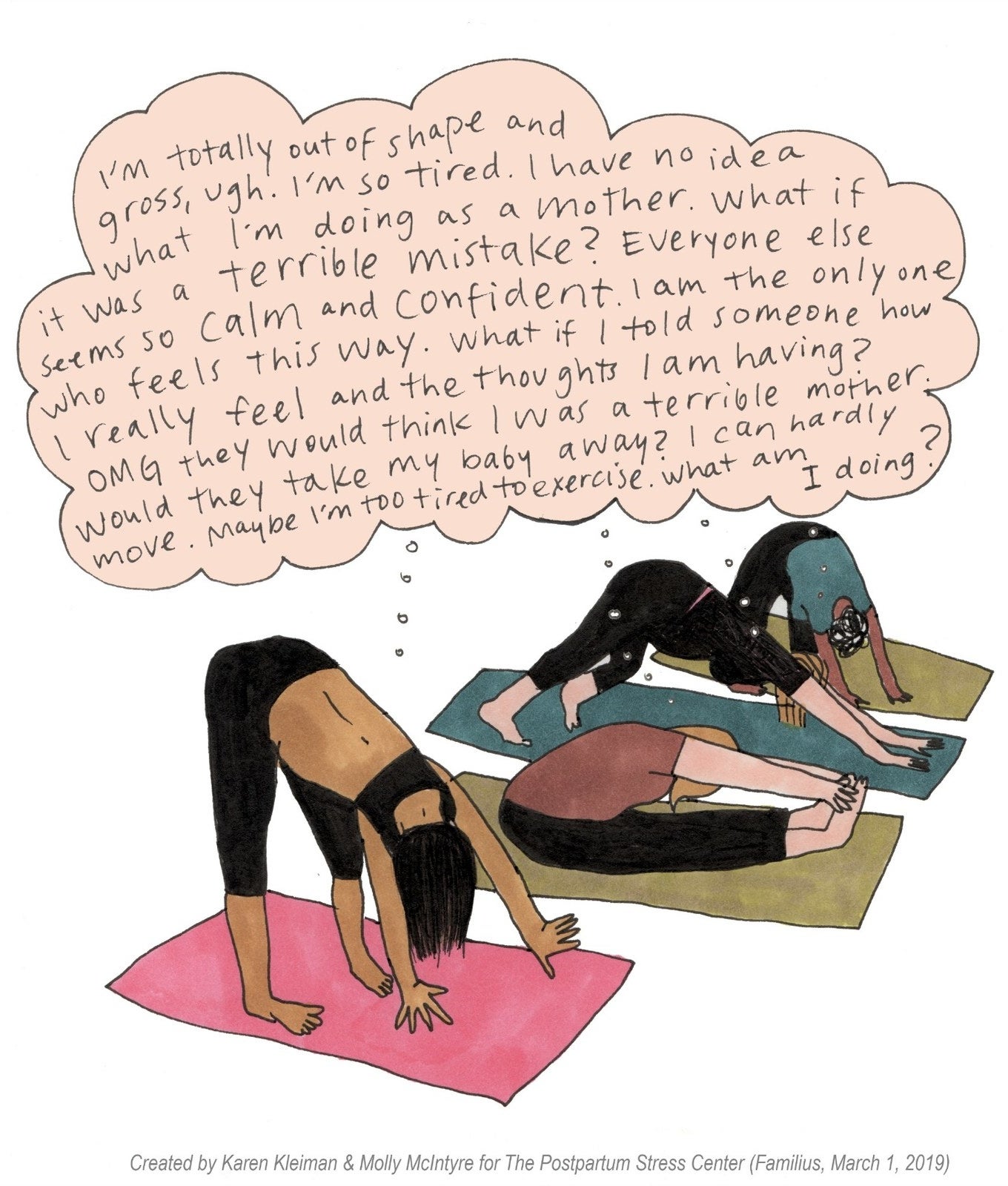 The comics do an incredible job of depicting the loneliness that can come with being a new mother...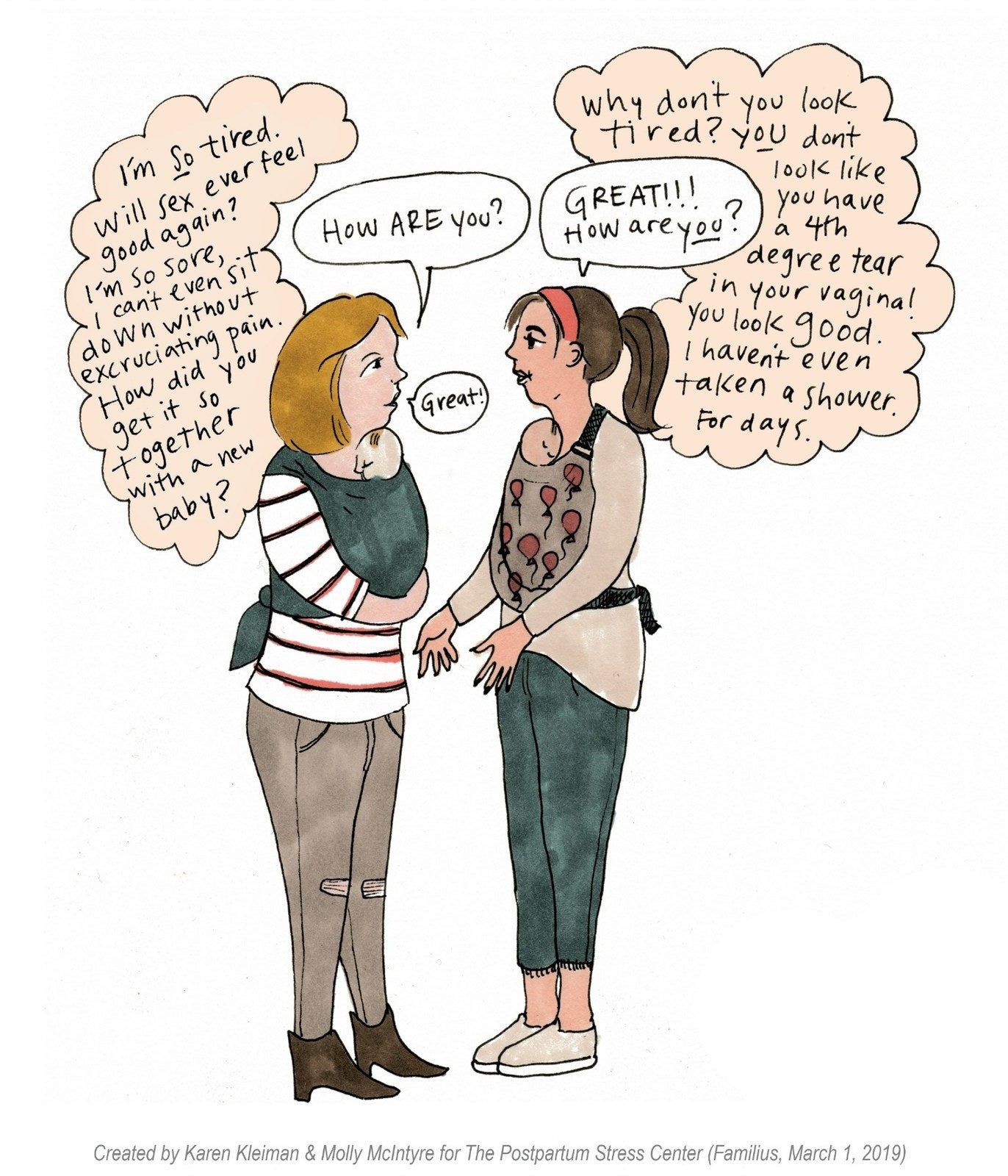 And highly relatable moments of postpartum anxiety.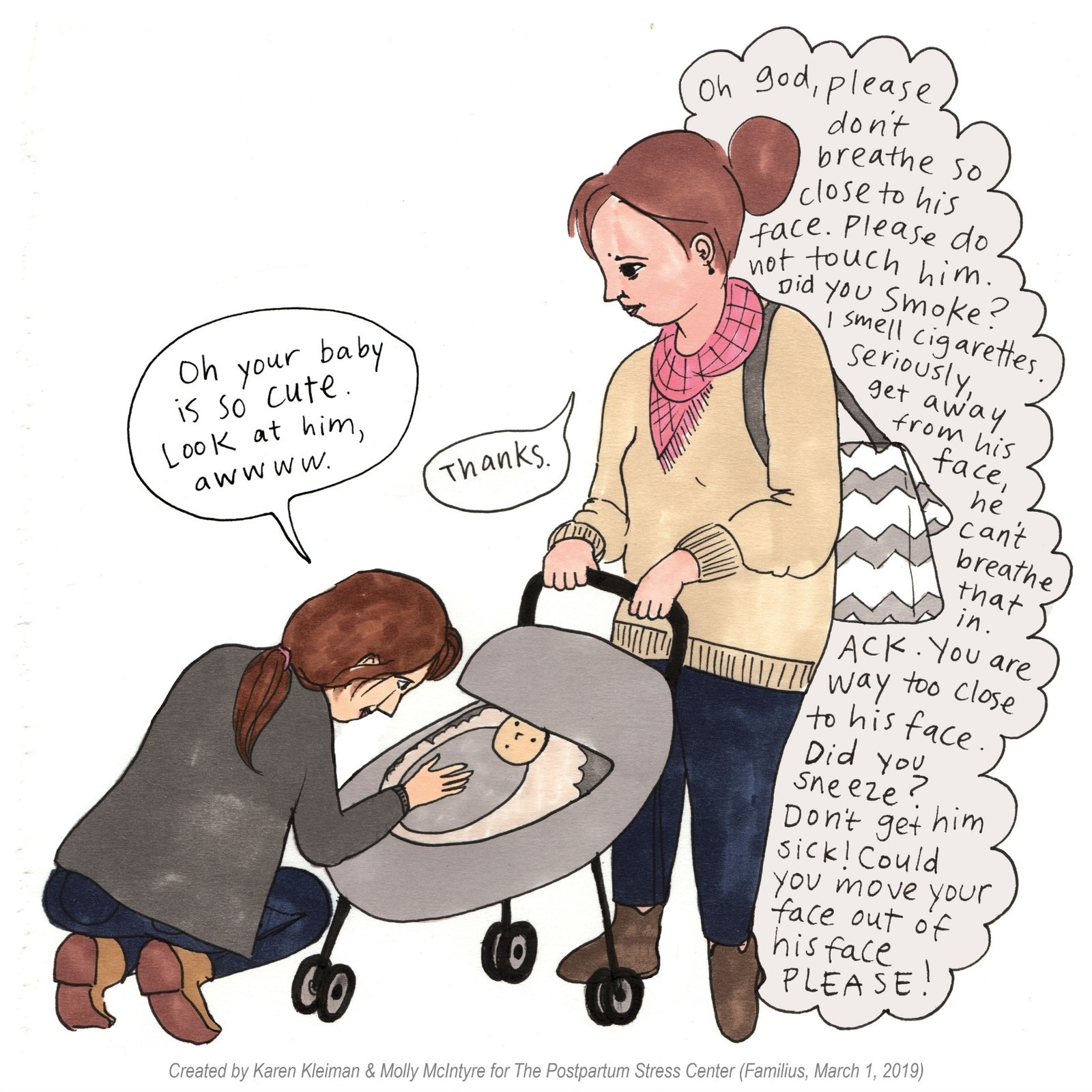 Thanks in part to the first comic going viral, the collection has reached global audiences and been translated into several languages online.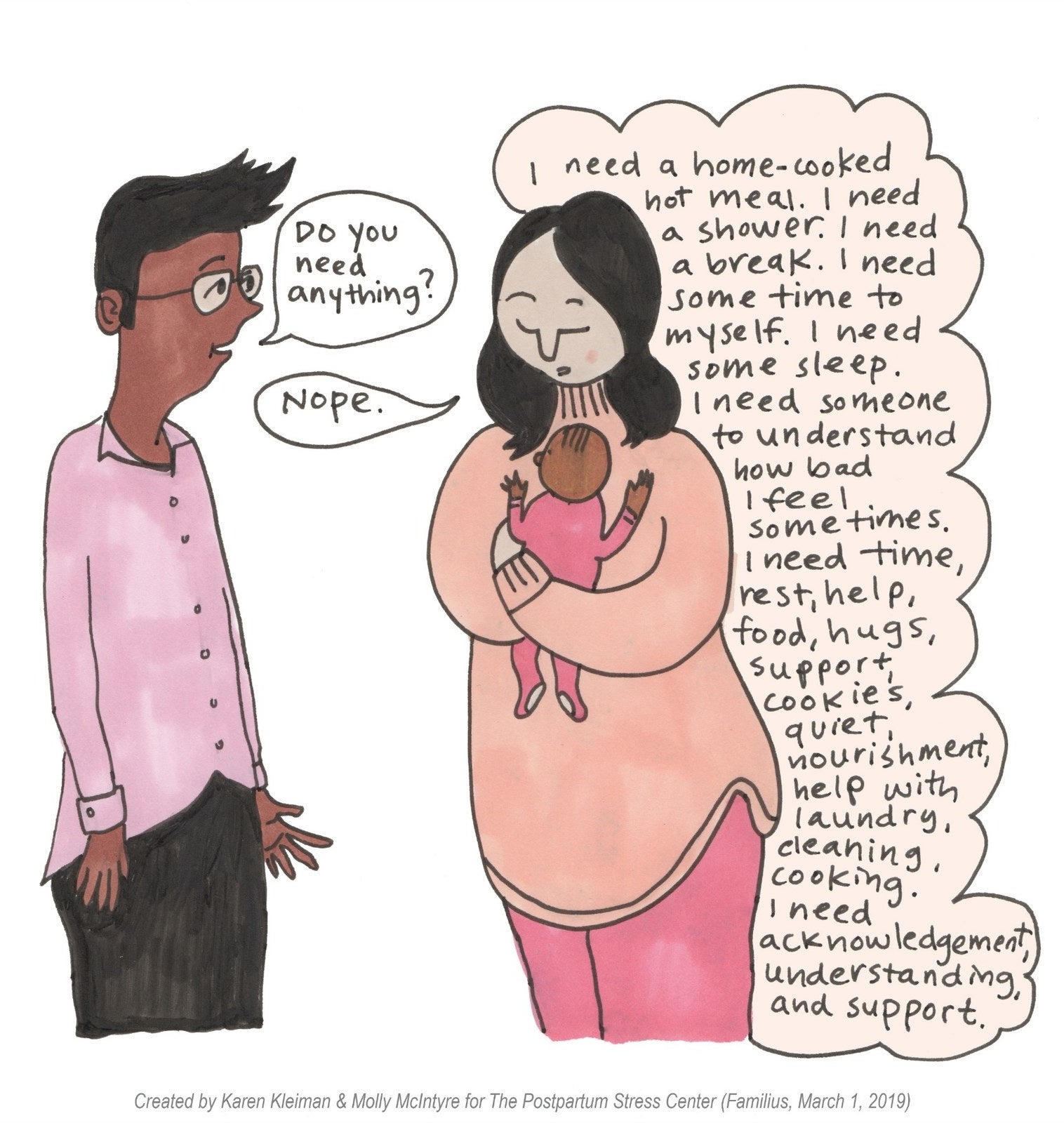 "The positive response to these comics was instant and amazing," Kleiman says.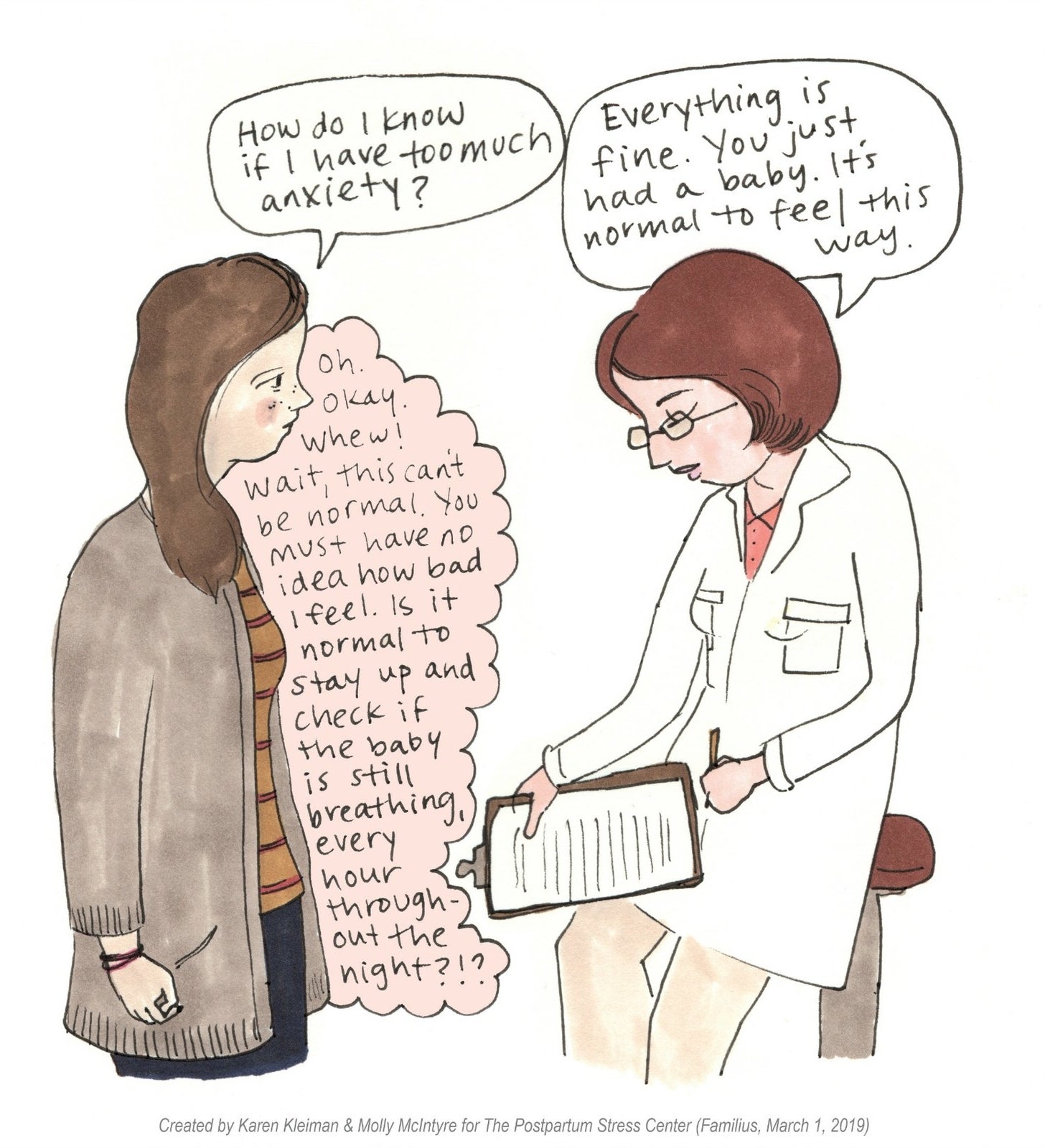 The collection of comics will be featured in Kleiman's upcoming book Good Moms Have Scary Thoughts. The book will also include expert, lighthearted yet serious guidance that will help new moms and those who love them get through this difficult period.