I Took My Kids To Experience The Most Kid-Friendly Movie Theater Of All Time
Kids today have no idea how good they've got it.
In Southern California there's a new movie theater experience that's guaranteed to blow a kid's mind — screening rooms with giant play structures inside of them!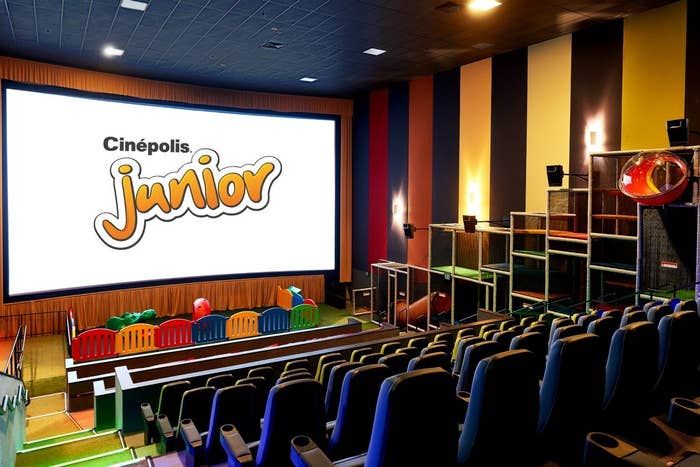 My family LOVES going to the movies, so I hustled down to Cinépolis Pico Rivera with my kids — Annie, 7, and James, 3 — to check out the auditorium's first-ever screening.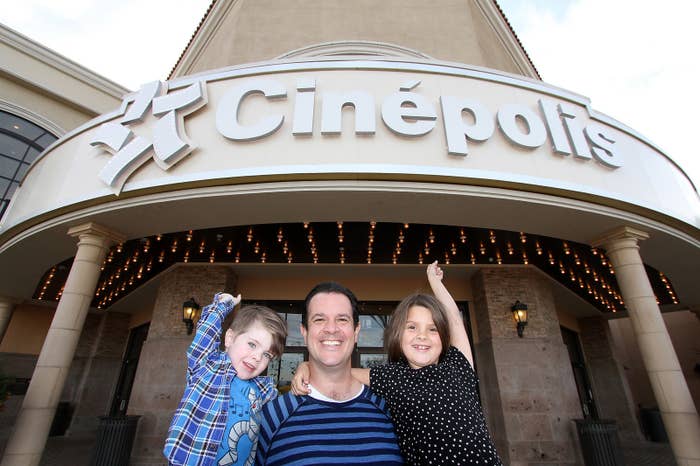 Full disclosure — I was very interested to see if this new movie experience would keep my threenager from acting like this: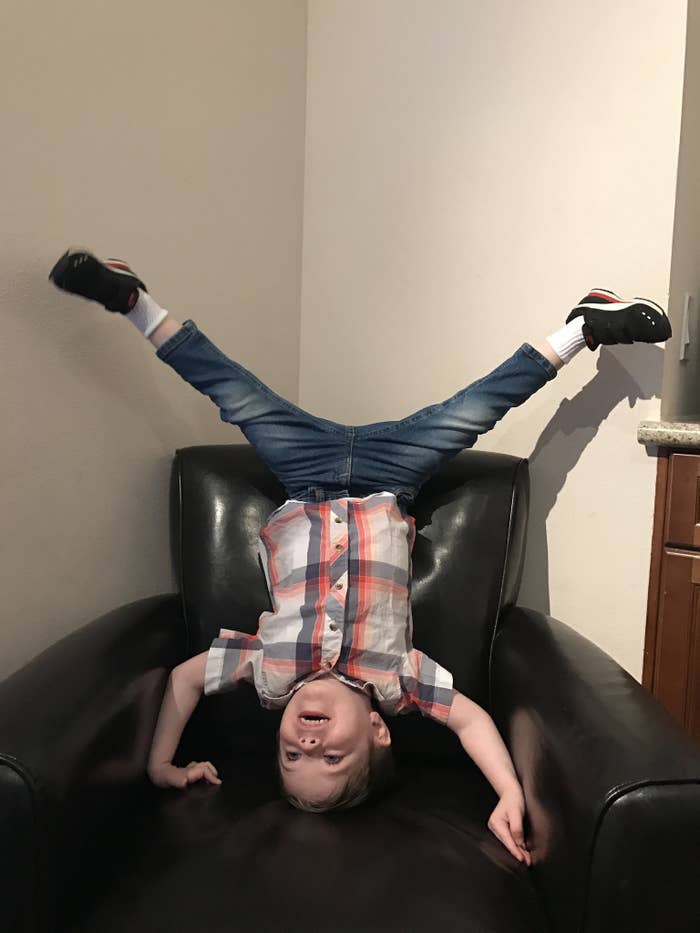 As you can see, the entrance to the auditorium was very kid friendly, and on-theme for the inaugural screening: The LEGO Batman Movie.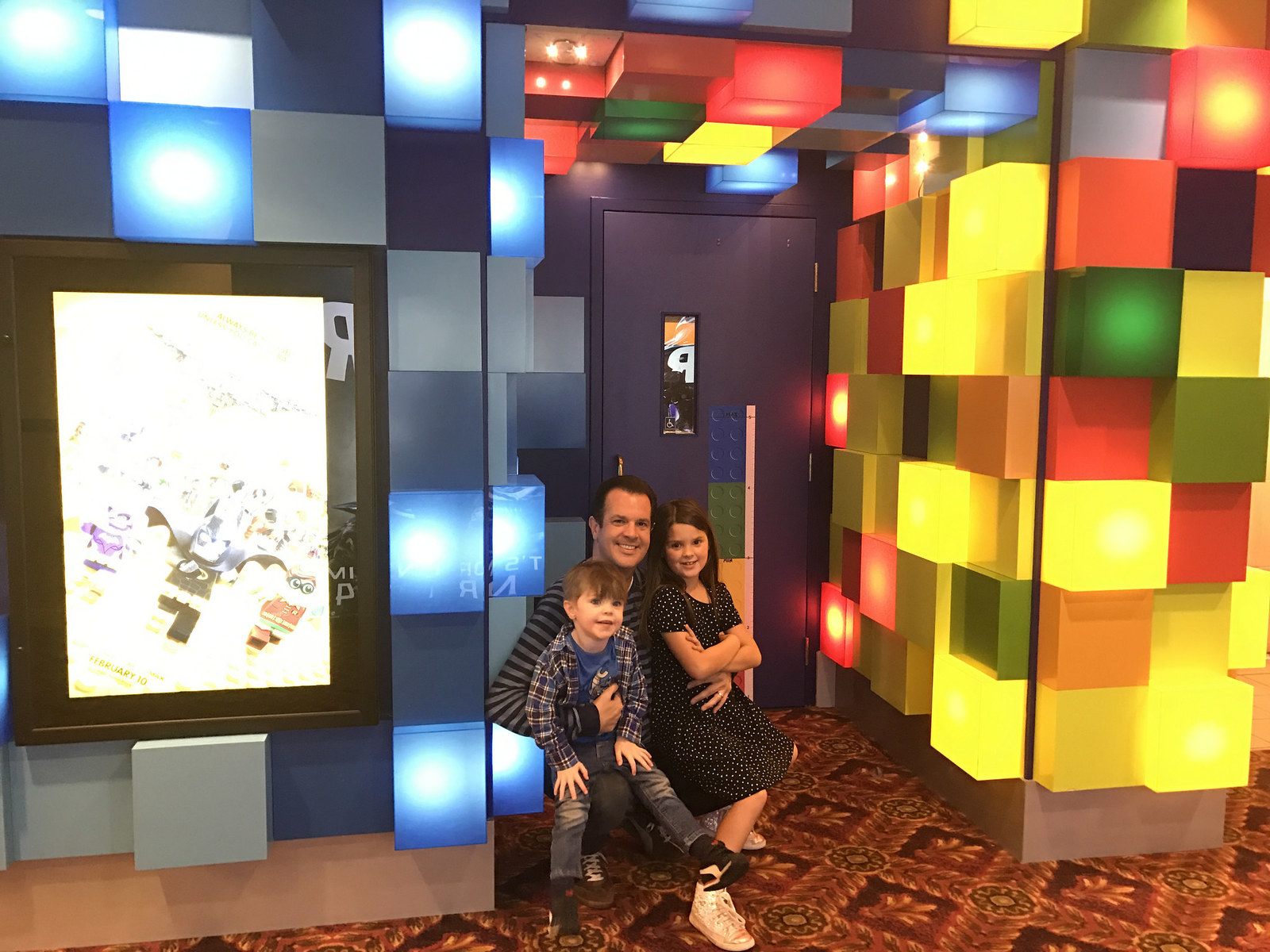 Soon they opened the doors to let us inside and my first thought was, "Whoa..."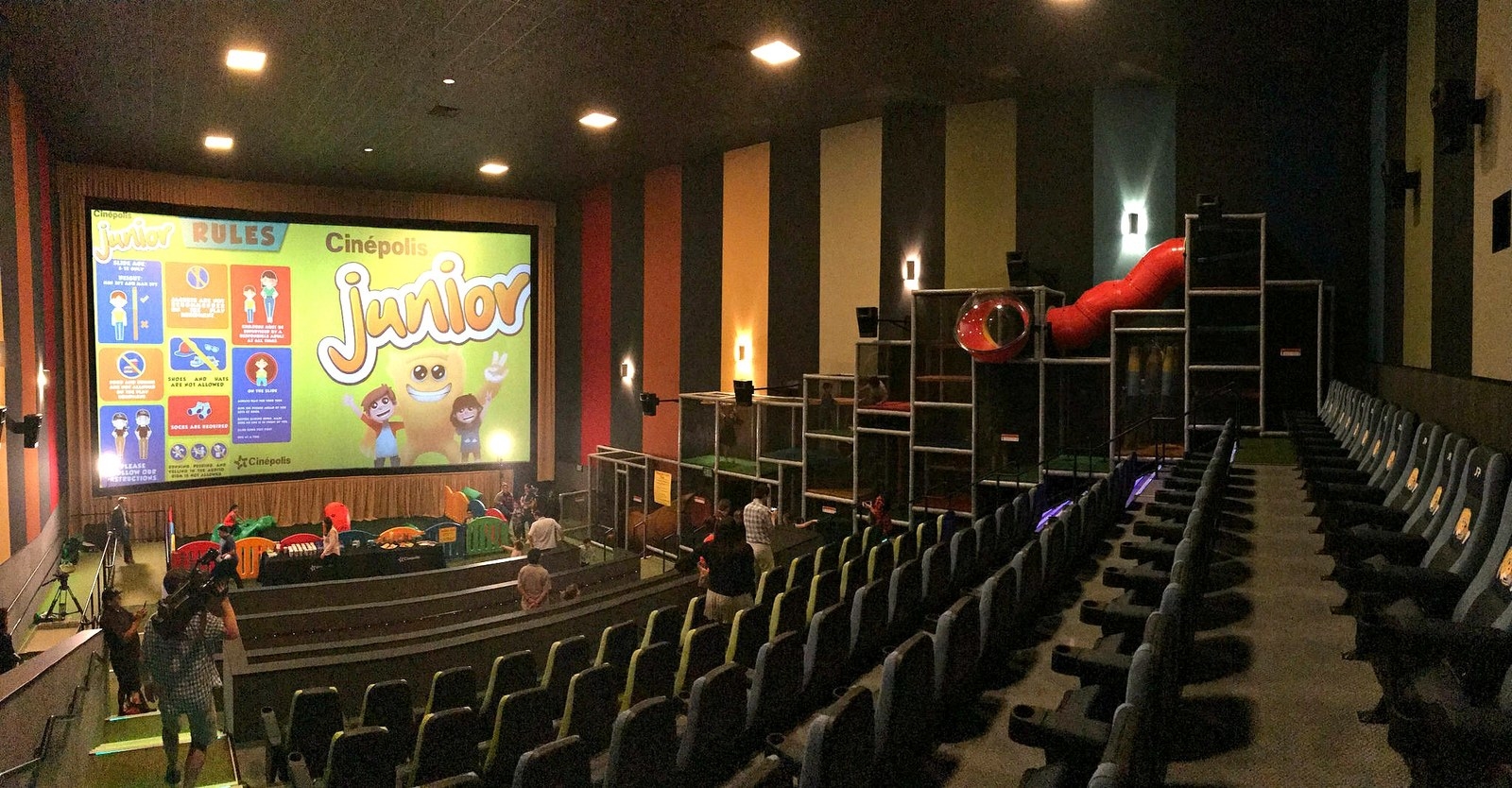 There were two play areas for the kids to enjoy. The first — in front of the screen — was meant for smaller children.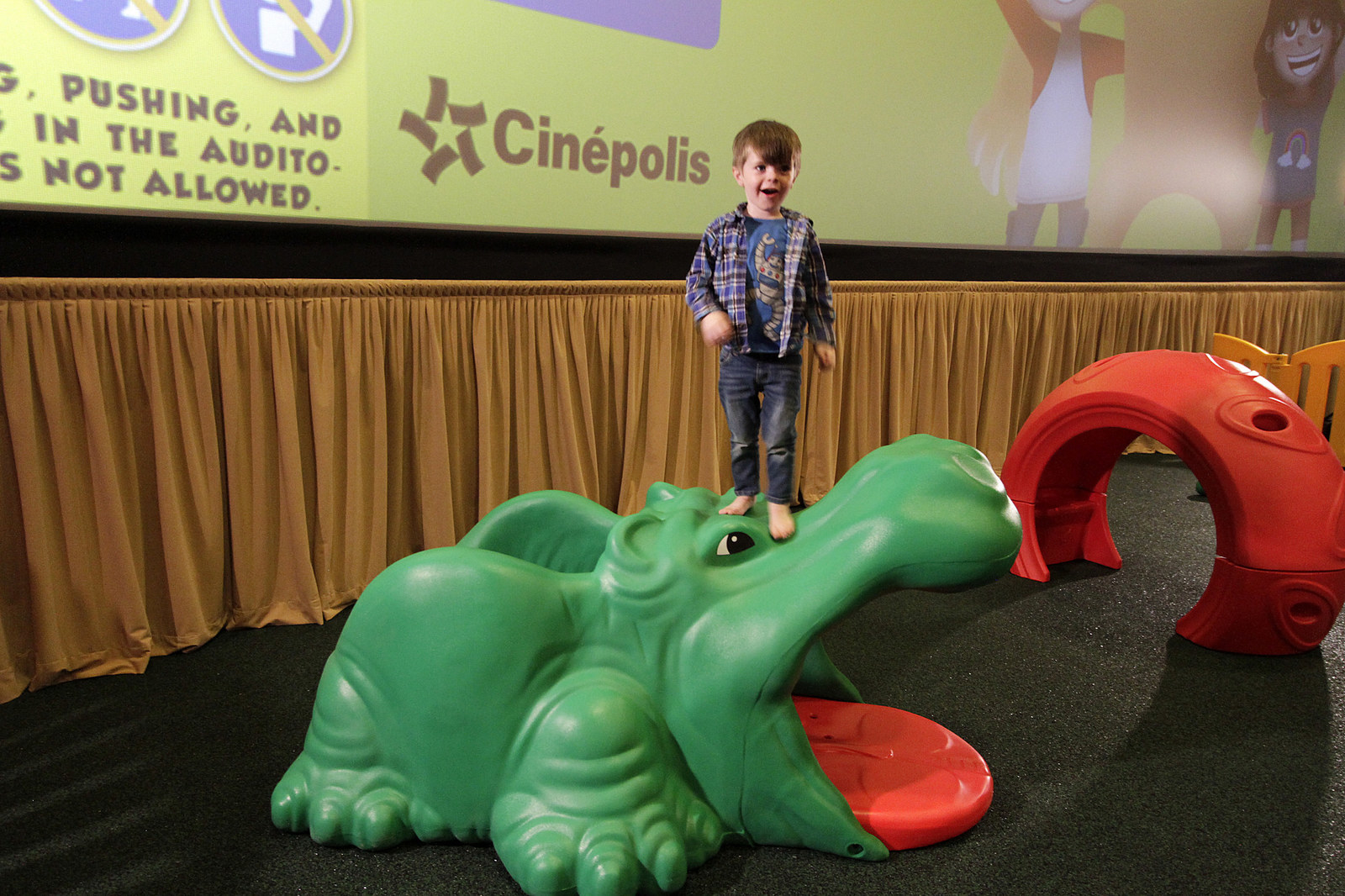 The Pièce De Résistance, though, was the huge play structure that ran along the entirety of the far wall.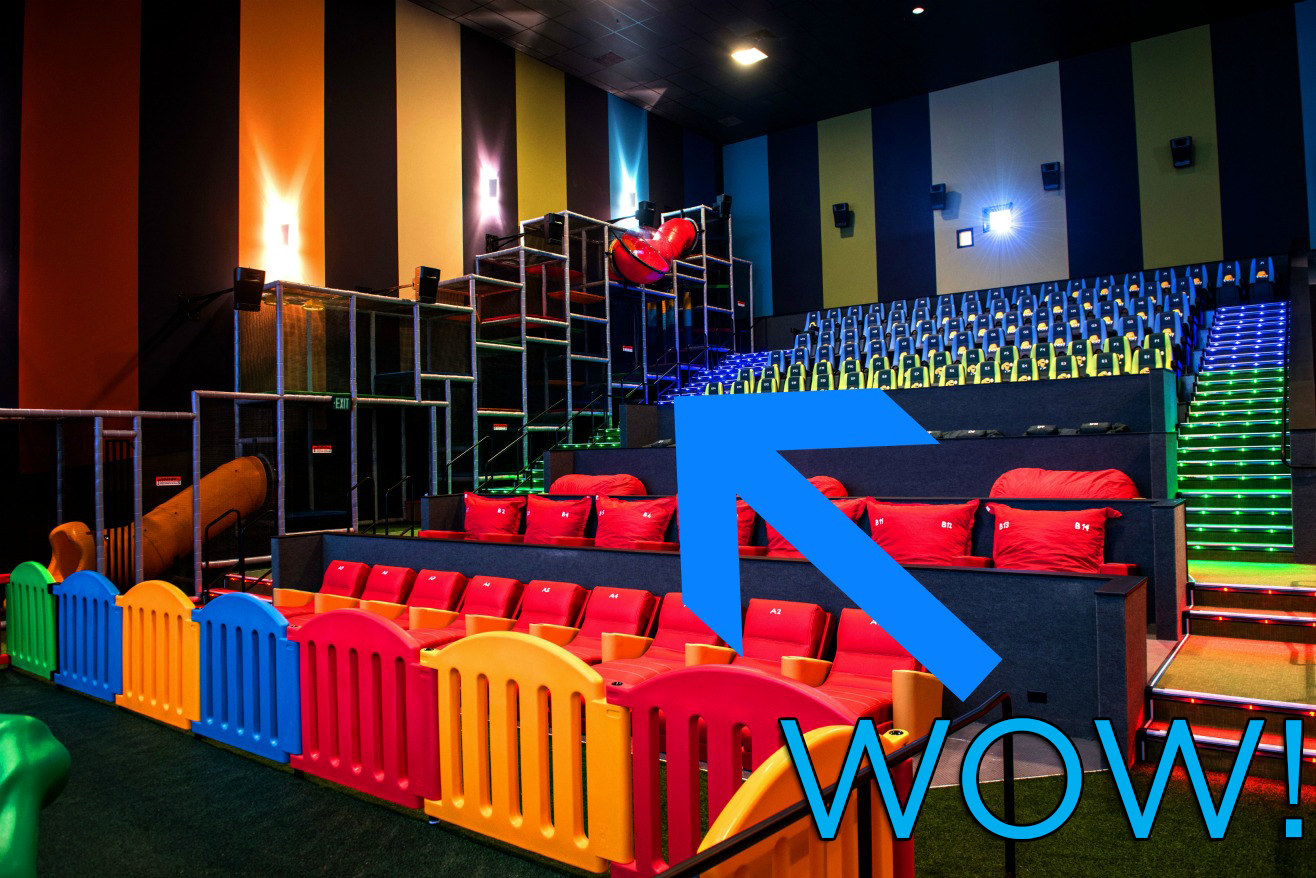 The structure got a big thumbs up from the lucky kids who got to try it out for the first time. Annie especially loved this "space bubble."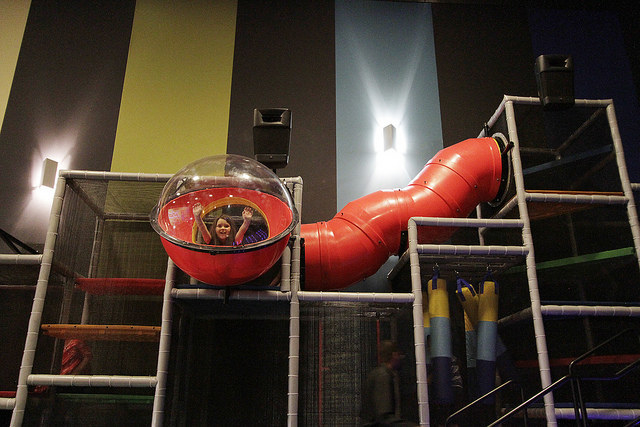 The most popular part of the structure by far, though, was the slide.
As the kids played, I did a little investigating into the auditorium's rules and learned a big one — NO PLAYING DURING THE MOVIE IS ALLOWED. That had me like:
Of course, while the rule does make sense — you know, on account of kids not cracking their heads open in the dark — I couldn't help but worry how these 38 pounds of trouble would take it.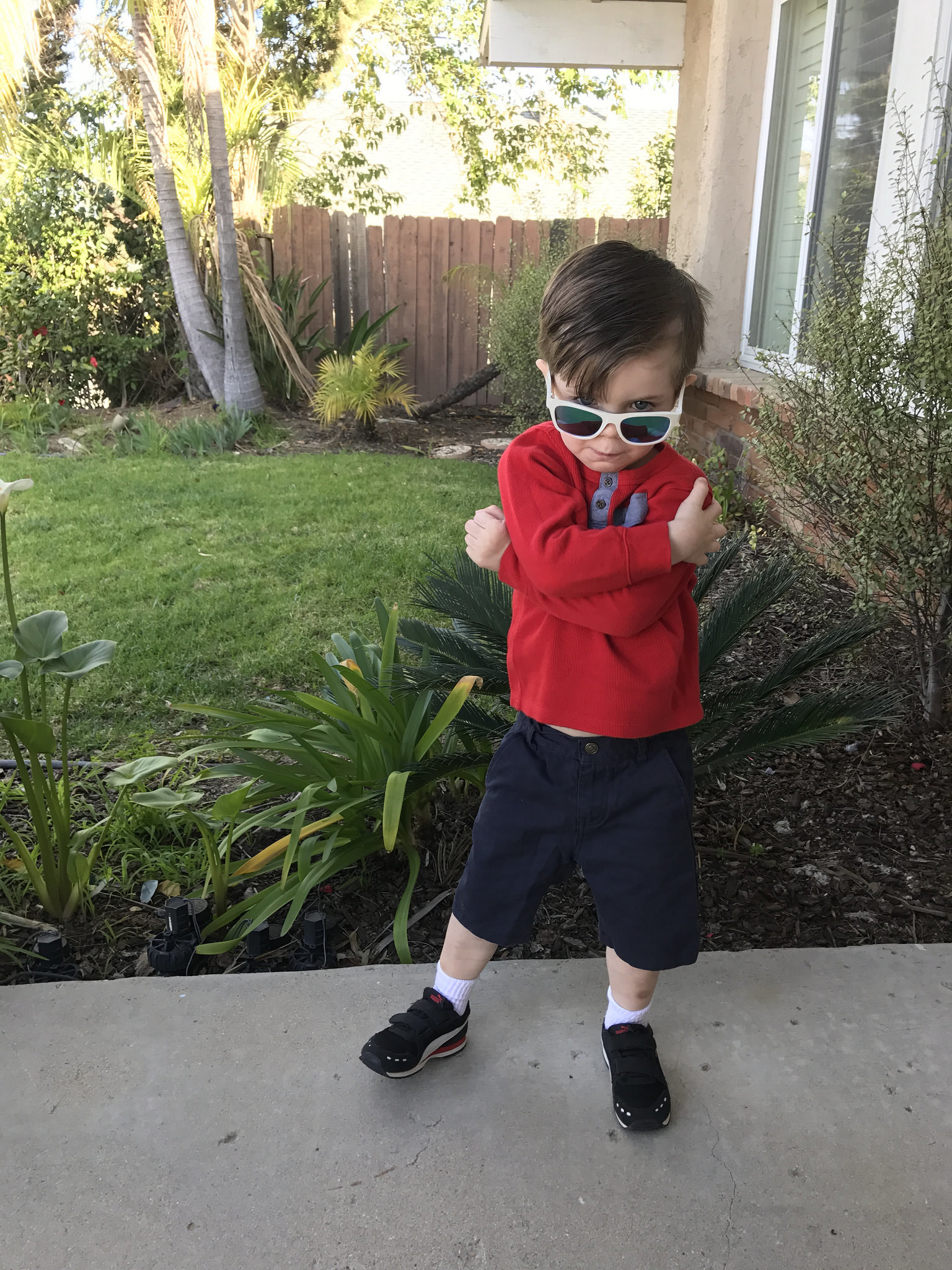 Soon the attendant announced it was time for everyone to take their seats. This called our attention to another cool part of the experience — kid-friendly seating!
In addition to these traditional theater seats...
There were these lounge chairs...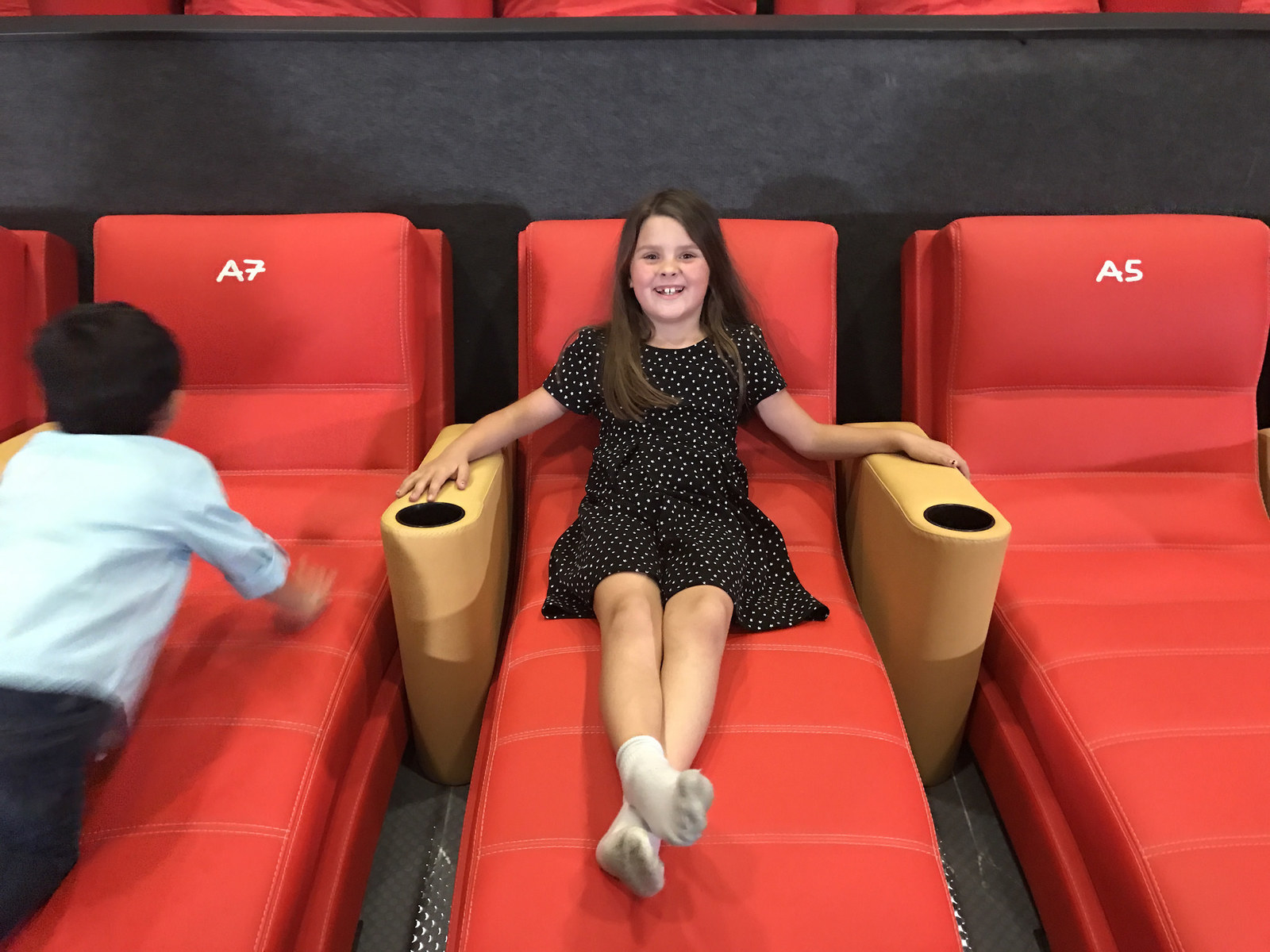 Bean bag-esque chairs...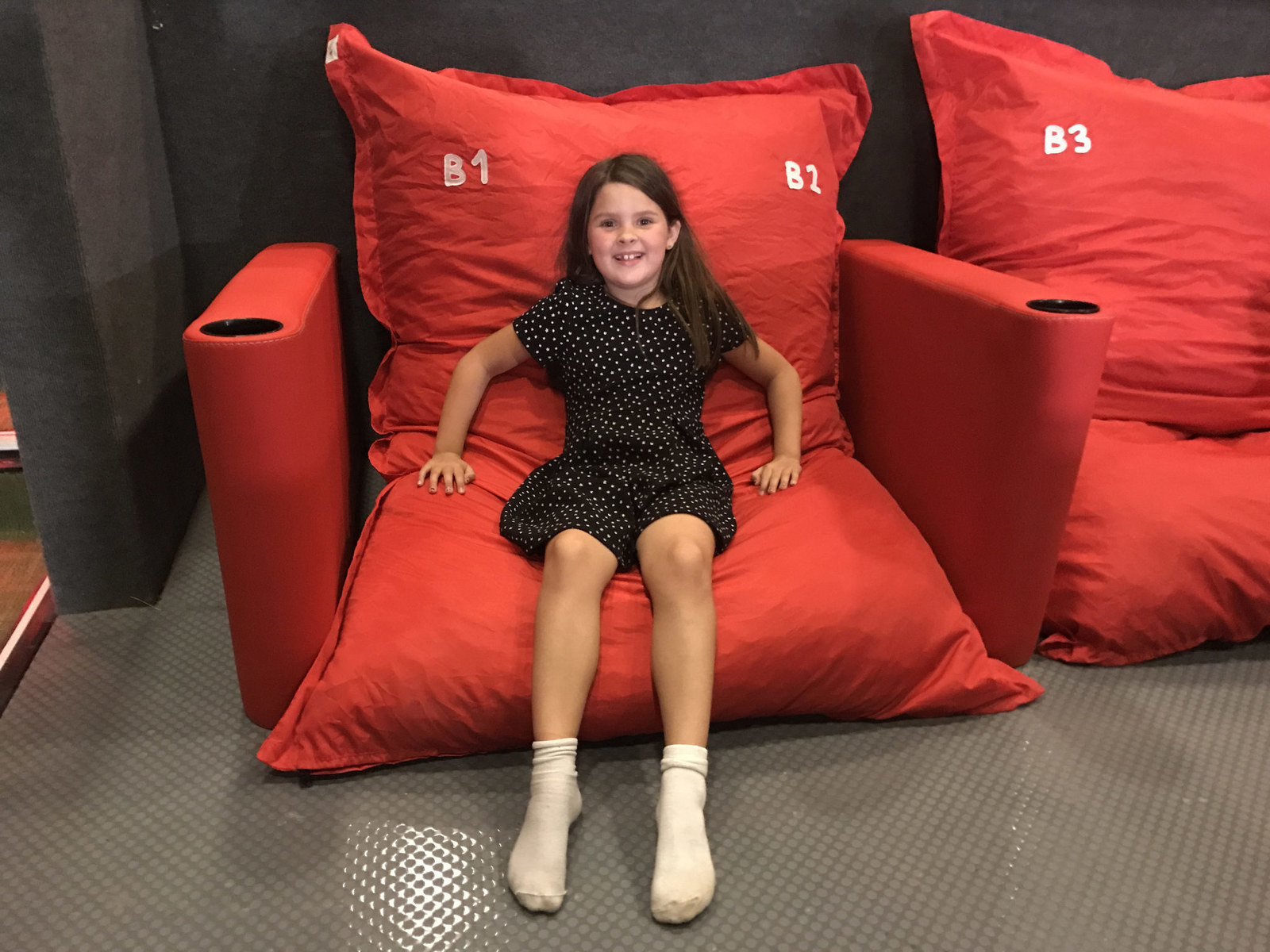 And actual bean bags! Annie and James picked the bean bags (which proved not to be as problematic for my back as I imagined).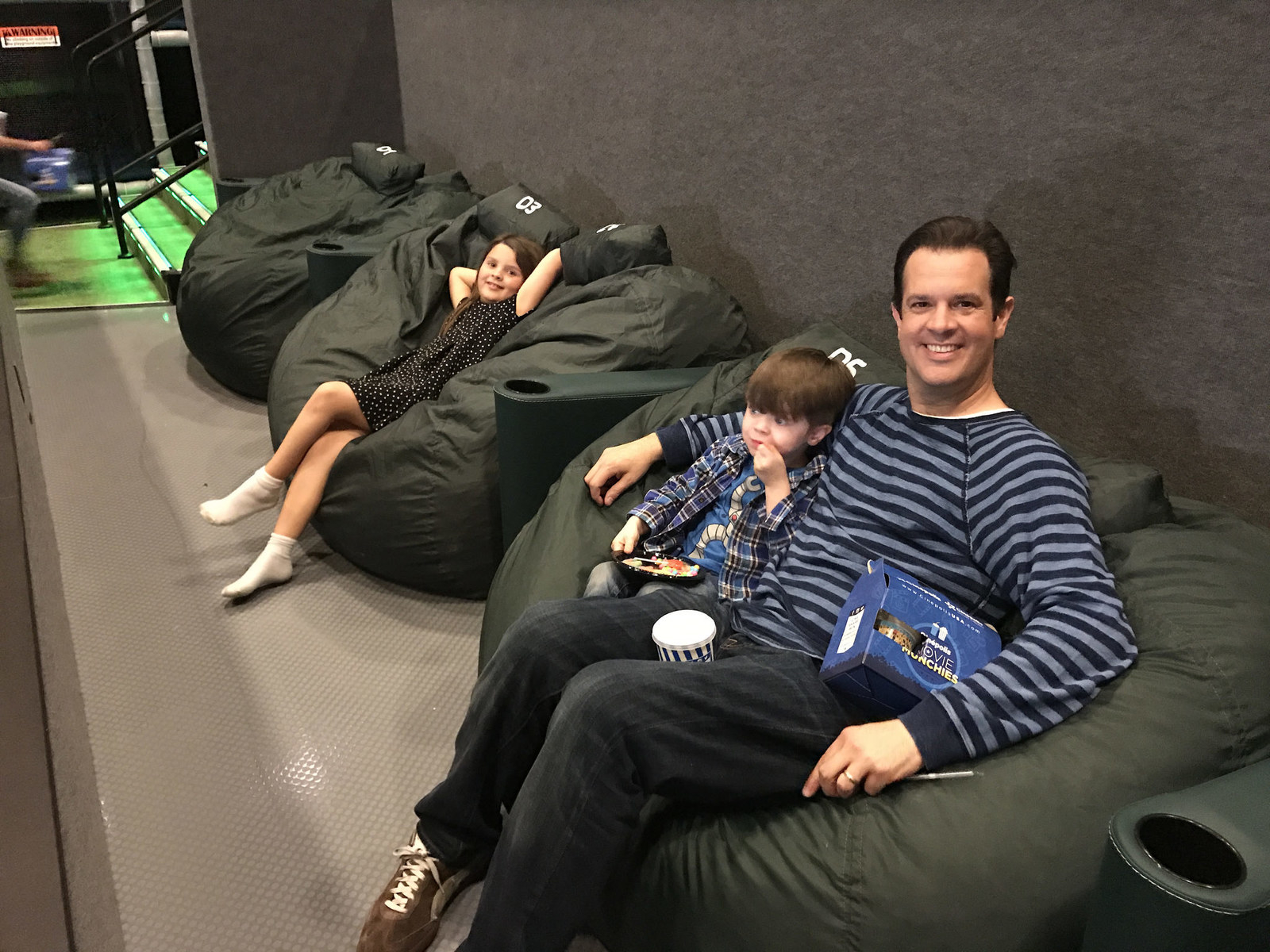 So how did James take the whole, "Stop playing and sit to watch the movie" thing?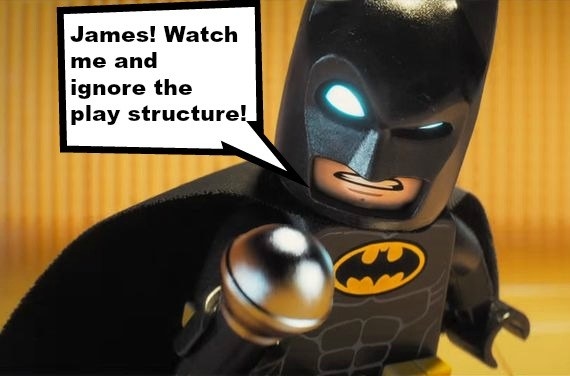 But then — plot twist! After twenty minutes (and those two trips to the bathroom) I looked down and saw this: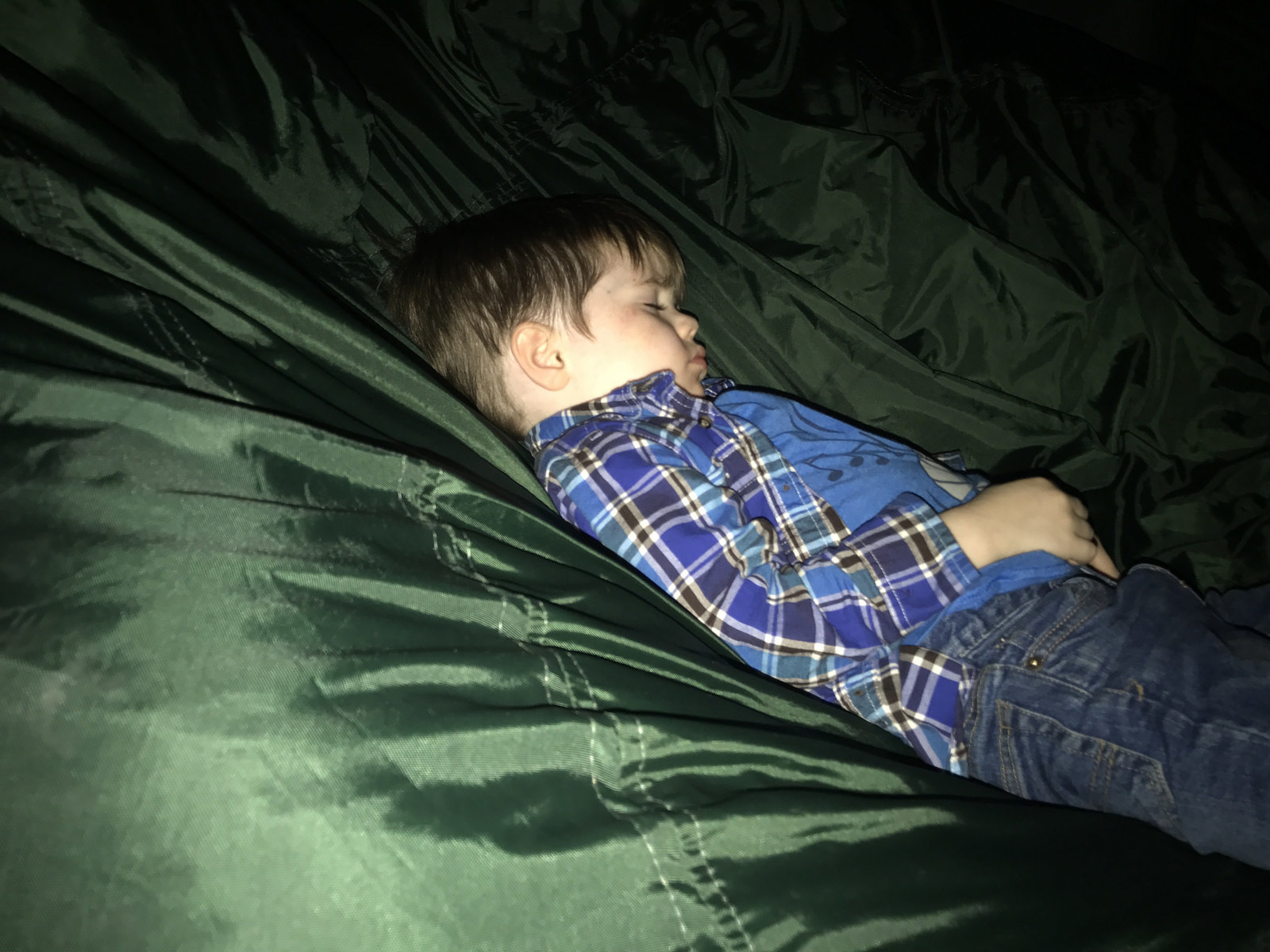 So what did we think about the experience?