We Want To See The Ridiculously Adorable Costume You Put Your Baby In!
Your first Halloween is your best Halloween.
Do babies know what Halloween is? No. Do they have any idea what their costume is? Probably not. BUT...that doesn't change the fact that babies in Halloween costumes are off-the-charts adorable!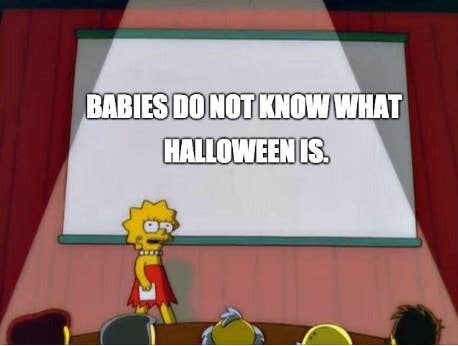 So! We want to see the stinkin' cute and creative costumes you've dressed your baby in! Share a photo in the Dropbox below and you could be featured in an upcoming BuzzFeed Community post!