If you're a fan of Seth Rogen, you know he has a bit of a strange relationship with food.
He's a guy, after all, who made a movie featuring animated foods having graphic sex with each other.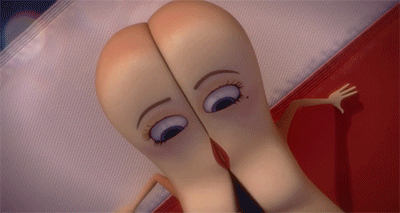 Well, Seth's parents, Sandy and Mark Rogen, just gave us a clue as to why Seth might be the way he is (with food at least).
By the way, Seth's parents are pretty darn funny in their own right. Sandy has a mom-tastic Twitter where she dropped this hilarious bit of mom guilt. (SETH, CALL YOUR MOTHER!!!)
And I have no idea of the context here, but it's Seth's dad, Mark, wearing a Grizzlies jersey at a black-tie event, LOL.
Anyway, back to the weird food! On Monday night, Sandy tweeted a photo of the dinner Mark had made himself alongside the caption, "Don't ask, I didn't make it."
She quickly spelled out exactly what was in this monstrosity:
Sandy's followers were rightly horrified:
And they had legit questions:
That's when Seth jumped in:
Conan sidekick Andy Richter responded as you would expect someone to respond to a sight like that:
And because Seth's followers are nearly as funny as he is, they had jokes:
This guy even made his own version of the "Mark Special":
Hope it tasted better than it looked, Mark!