Ryan Reynolds and Hugh Jackman are huge movie stars who also happen to be great friends.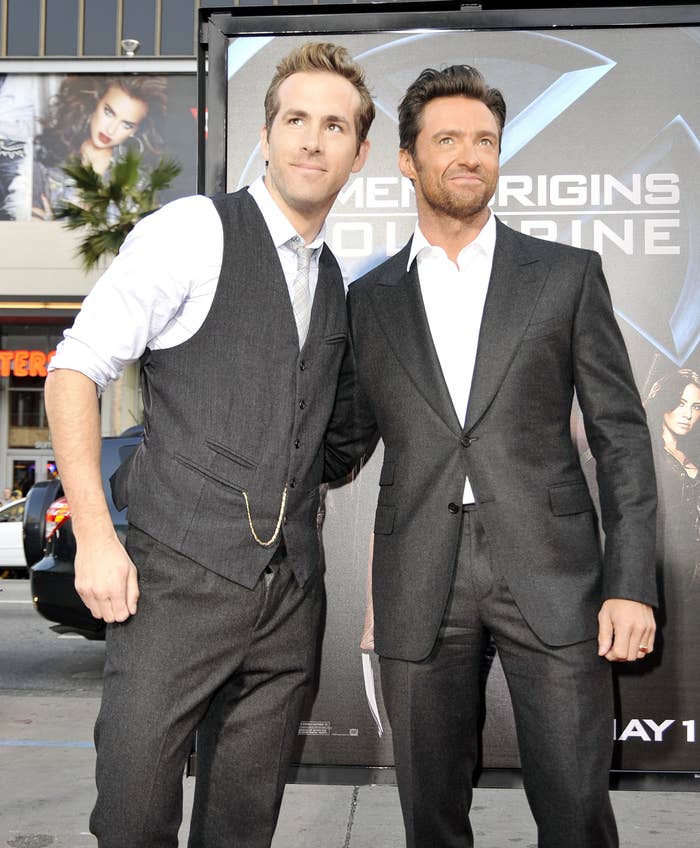 They make each other laugh.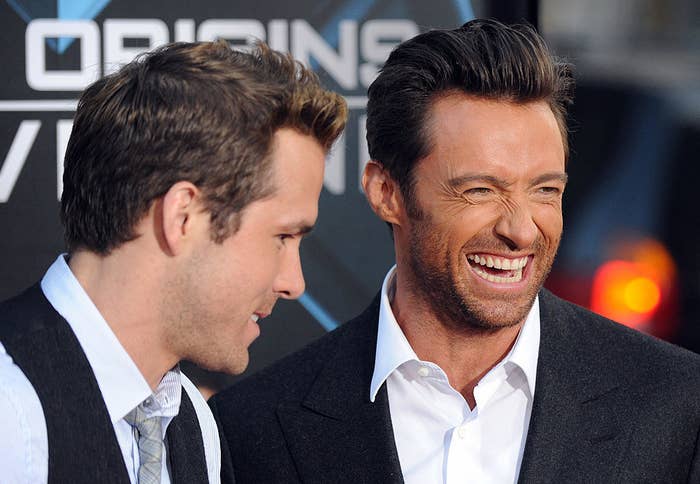 A LOT!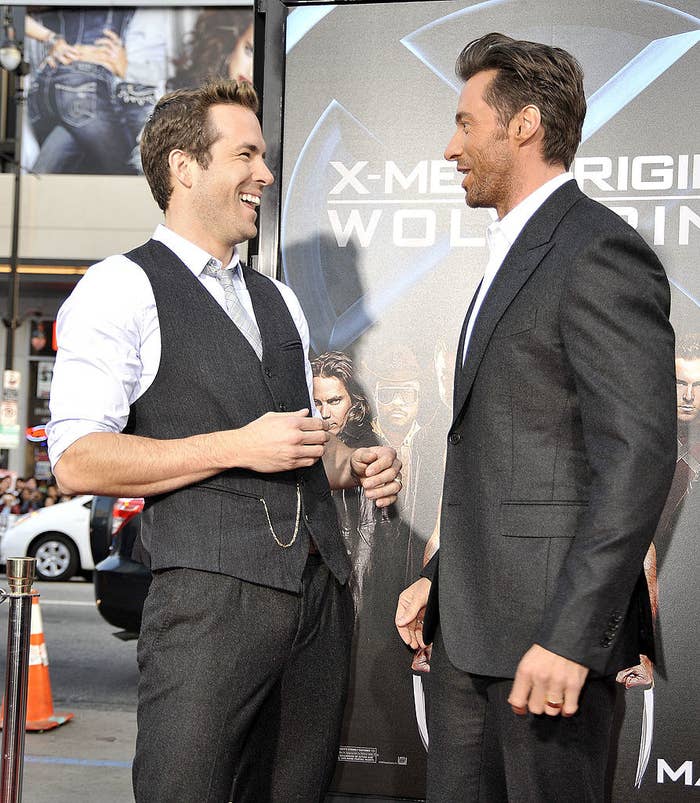 But if you follow them on Twitter, you might not realize they actually like each other as much as they do because they troll each other ALL. THE. TIME.
1.
For example, if you go all the way back to 2016, you will find Hugh RT'd this random Ryan Reynolds fan account just to take a swipe at Ryan.
2.
Of course, Ryan is no saint — here he is offering support to those victimized by mean ol' Hugh.
3.
Then there was the time Ryan shared a Mother's Day video his mom made, and Hugh jumped in to make a dig at Ryan.
4.
Ryan, meanwhile, expertly trolled Hugh by responding to this Jeopardy! tweet about a question with the correct answer of "Who is Hugh Jackman?"
5.
Ryan also totally owned Hugh with this response to Hugh's jokey caption.
6.
Before you feel bad for Hugh, though, know there was also the time Hugh batted away Ryan's sort-of-creepy attempt at a takedown, and even implied that Ryan wasn't his friend. Well played.
7.
Considering all that, it should come as no surprise they can't wish each other happy birthday like normal people. FYI Ryan, tweeting a photo of you impaling your friend on his birthday might be just a bit much.
8.
Also a bit much, Hugh? How many passive-aggressive takedowns there are in this birthday greeting.
9.
A couple years ago, Ryan tweeted an entire tongue-in-cheek political ad about why Hugh should NOT be nominated for his performance in The Front Runner.
10.
Hugh responded with a video where he had his dog poop on a photo of Ryan as Deadpool.
11.
He also released his own fake anti-Ryan political ad a few weeks later ("The truth? Ryan was only named People magazine's sexiest man alive a year after he met Hugh. Coincidence? Please.").
12.
Then this year, when Hugh WAS nominated for his performance in Bad Education, Ryan sent him this half-hearted "congrats" video — which Hugh tweeted out with a dig of his own.
13.
Now, if you're thinking Ryan's trolly response to Hugh's nomination was a bit much, you need to know Hugh posted this video pretending to be Ryan when Ryan was honored with a star on Hollywood's Walk of Fame.
My favorite exchange of theirs, though, came as a result of comments Ryan made on Australia's Today show when he said, "He's just an evil person. You guys have all been duped...Hugh Jackman is a fraud."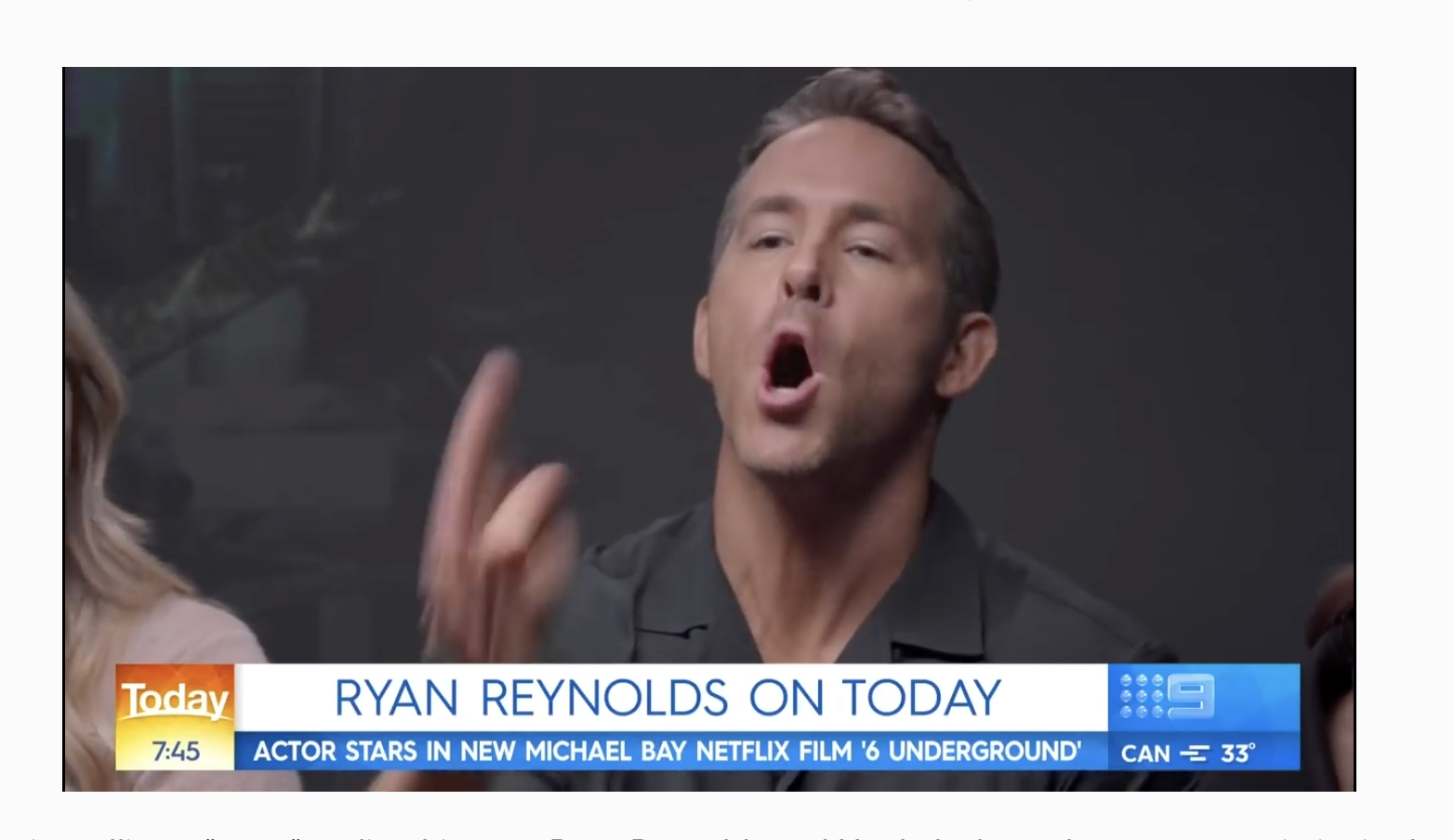 14.
Hugh, upon hearing this, fired back with "Who you callin' a fraud?" and the perfect image to get Ryan's goat.
15.
Of course, Ryan was ready with an A+ response.
Alright, guys. Very funny. But you can't fool us — we know you are best buddies!