This is Becca Saladin, the graphic designer and history buff behind the viral Instagram account Royalty Now.
Last year, we first covered Royalty Now — where Becca photo manipulates historical figures like Abraham Lincoln into what they'd look like if they were alive today — and it created quite a stir.
Becca told us her goal was to bring the past to life, allowing us to see historical figures — who "always look flat, sick, and, of course, dressed in period hair and costume that we don't relate with today" — as living, breathing, relatable humans.
Since we last caught up with Becca, she has taken her work to the next level and even incorporated new technology. "I've started to use an image AI tool to help make the images look more photorealistic, and then I continue to tweak them in Photoshop to match the portrait exactly."
Until recently, Becca didn't dare attempt a modernization of Leonardo Da Vinci because the grainy self-portrait (seen on the left) was the only contemporary likeness of him to work with. But, as you can see, with the new technology and her improved skill, she managed to really bring him to life.
Some of her other incredible recent works include British author Jane Austen...
American abolitionist and statesman Frederick Douglass...
Classical composers Wolfgang Amadeus Mozart...
And Ludwig Van Beethoven...
French heroine Joan of Arc...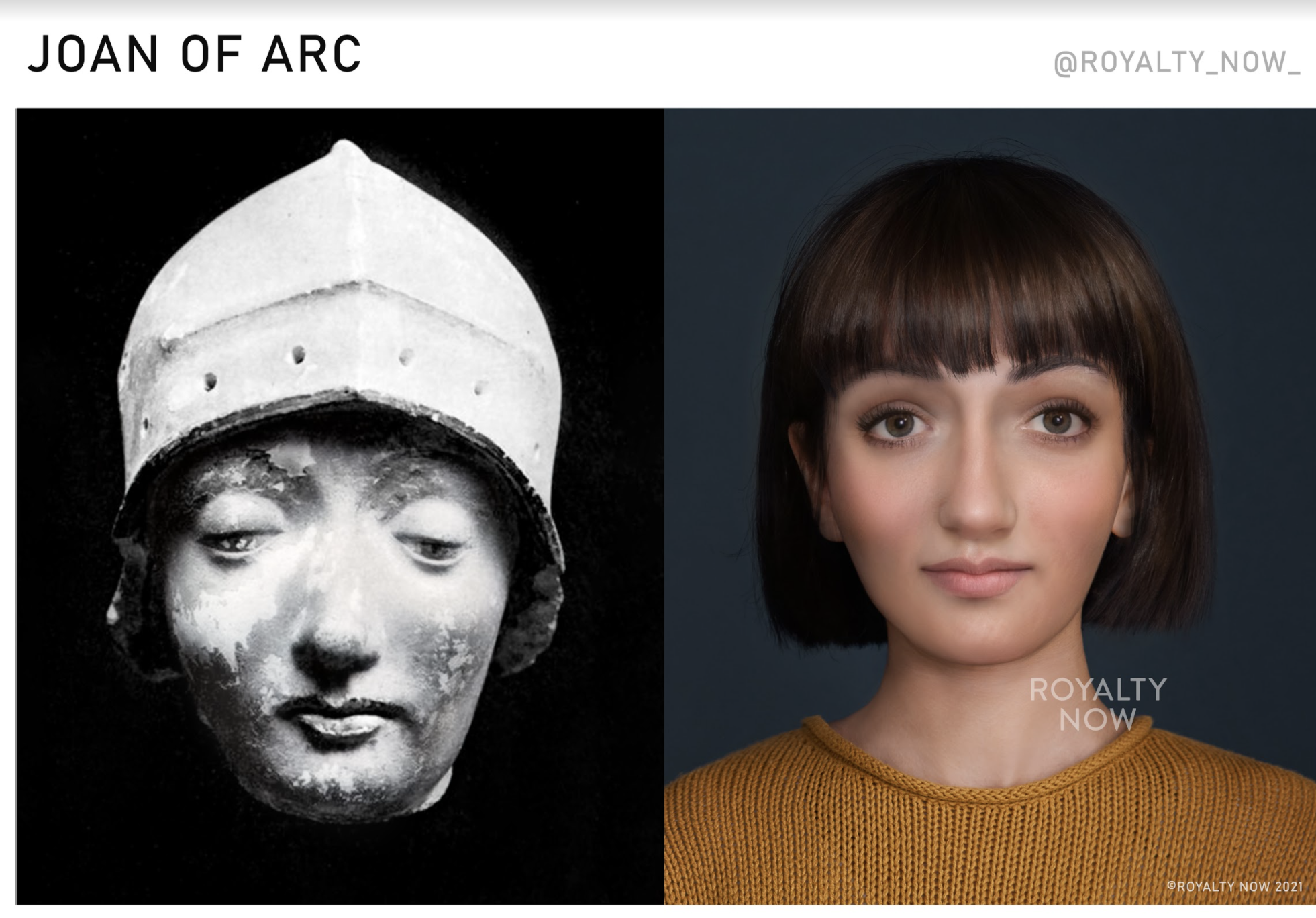 French composer and all-around Renaissance man Chevalier de Saint-Georges...
Greek philosopher Aristotle...
And the subjects of famous paintings, like Vermeer's "Girl with a Pearl Earring"...
And da Vinci's "Mona Lisa"...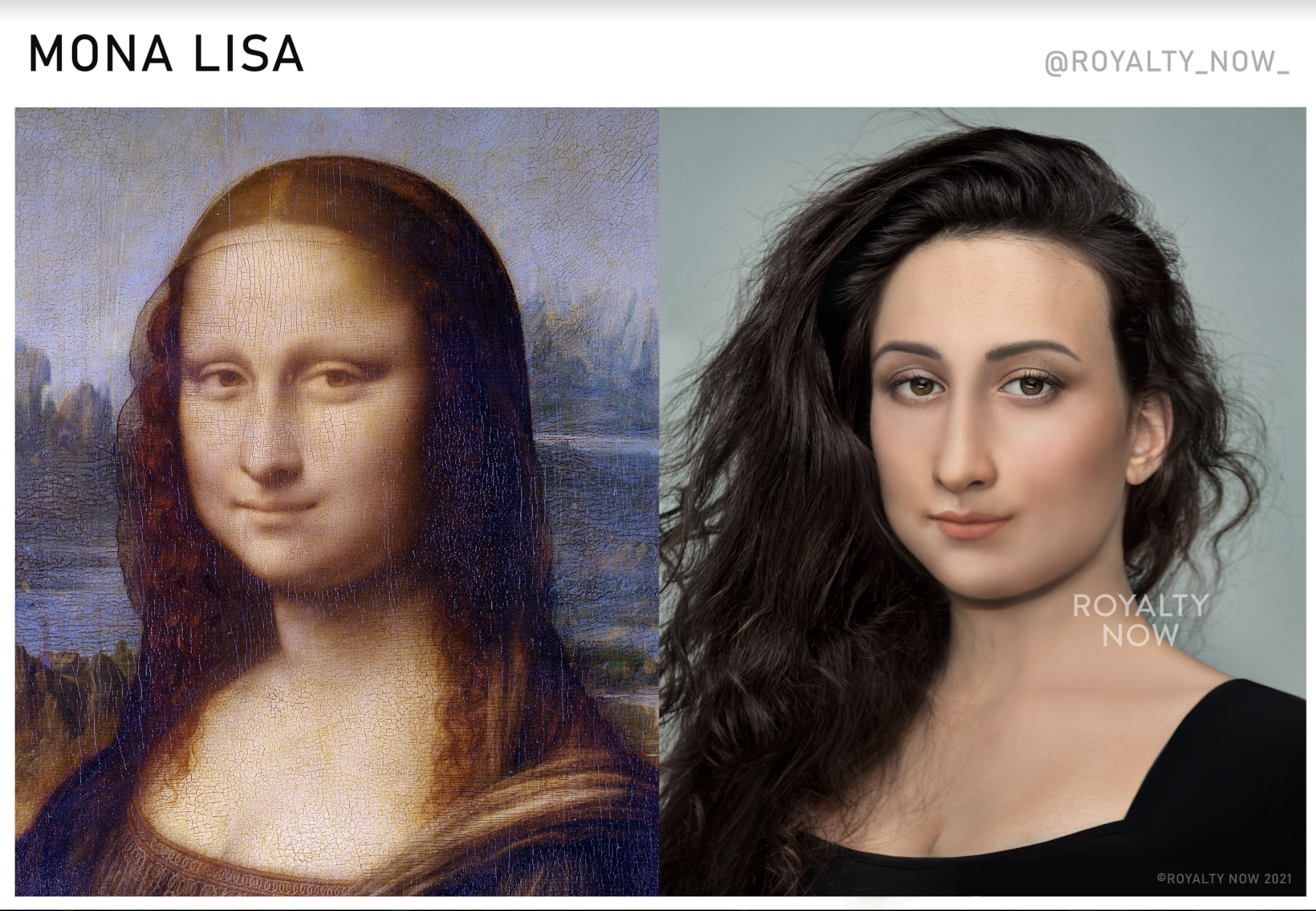 She's also branched out to modernize historical figures from cultures she hadn't been able to work on yet, like this one of Matau-Tathonca (known as Bull Bear), the chief of the Oglala Sioux tribe...
Colombian revolutionary heroine Policarpa Salavarrieta (known as La Pola)...
And Sejong the Great, the fourth king of the Joseon dynasty of Korea.
She's also found new ways to bring these historical figures to life. For example, here she shows what famous historical women would've looked like smiling.