People Aren't Sure How To Feel About John Legend's Song In "La La Land"
"Are we supposed to hate it because I kind of love it?"
If you've seen La La Land, you know that Ryan Gosling's old-school-jazz-loving character, Sebastian, very reluctantly joins the pop-oriented jazz band fronted by John Legend's character, Keith.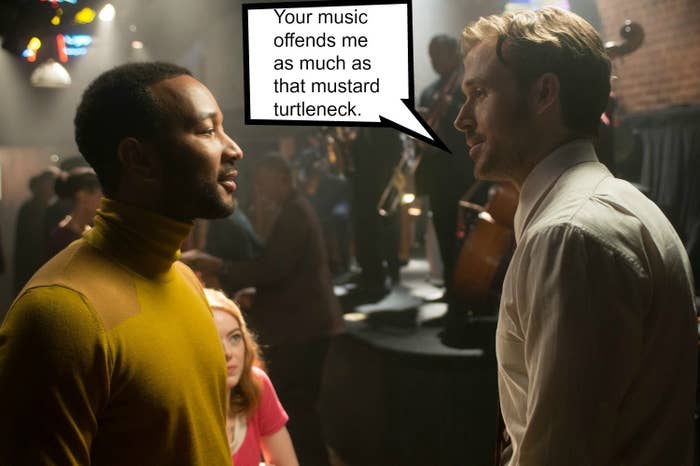 Later, Emma Stone's character, Mia, goes to see the band in concert, and when they play "Start a Fire" she isn't feeling it.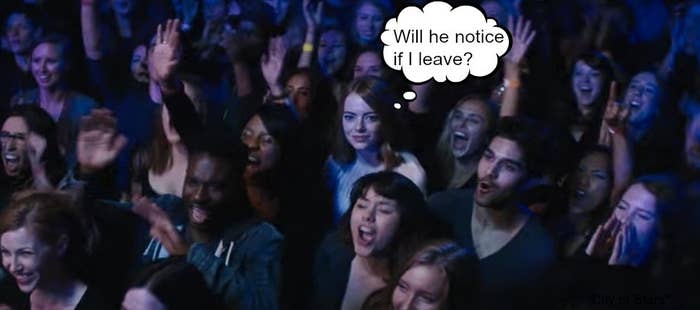 At all.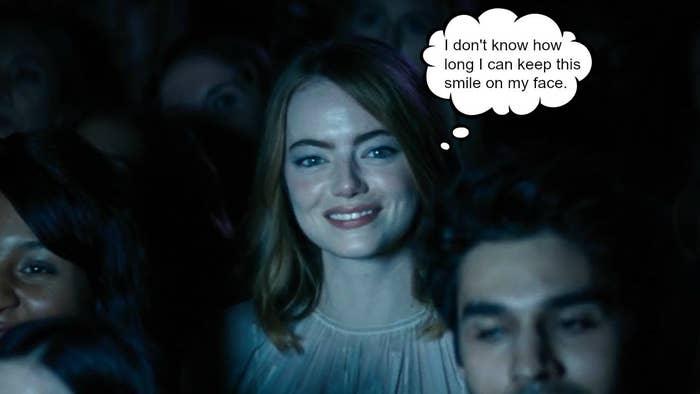 The movie doesn't seem to want you to like the song, but it turns out a lot of people kind of love it — and they're all mixed up about it.
Some gingerly let their feelings be known...
While others were kind of confused by what they were feeling.
This girl wondered if her love of the song meant there was something wrong with her.
And this guy made his opinion known while FIRING SHOTS.
Some were defensive about their feelings...
Some boldly said it was the best song in the movie (sorry, "City of Stars").
Some were ready to fight over it...
And then there was this fearless soul, who basked in her love of the song without qualification.
Of course, there were plenty of people who agreed the song wasn't where it's at.
This guy threw down on anyone who dared to like it.
This guy even thought Spotify agreed with him that it sucks!
Oops. Something went wrong. Please try again later
Looks like we are having a problem on the server.
What do you think?
I don't care what anyone says. It's a great song!