15 Life-Changing Food Hacks I Found On TikTok
BRB, trying the pizza hack.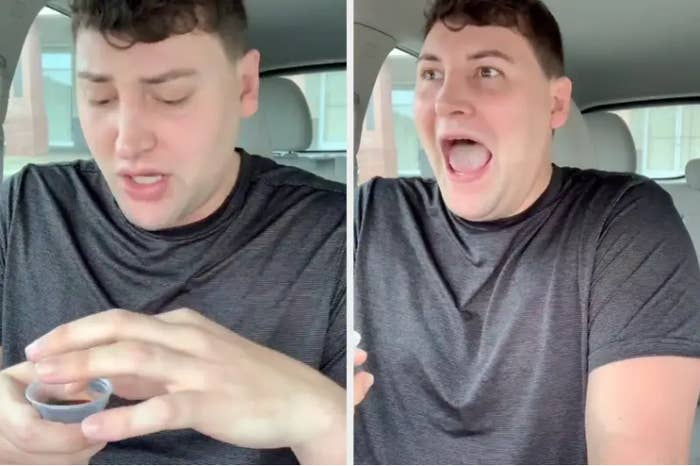 Well, it turns out that — among all of those things — people are also sharing some truly life-altering food hacks. Here are some of the best (don't worry, none involve soy sauce):
1.
This shockingly easy way to make the perfect egg sandwich:
2.
And this super easy way to remove an egg's yolk:
3.
This smart trick to reheat leftover pizza:
4.
This way to de-stem strawberries with a straw:
5.
This way to keep your chips from going stale even without a chip clip:
6.
This clever way to enjoy a cupcake:
7.
This way to make chicken McNuggets (or something very close to them) at home:
8.
This way to make McDonalds' french fries (or something very close to them) at home:
9.
This way to stack your pans without scratching them:
10.
This trick to cutting a cake perfectly:
11.
These steps to make the ultimate avocado toast:
12.
And this hack to ensure all of your movie theater popcorn gets buttered and not just the ones on top:
13.
This cool soda/straw hack:
14.
This cool coconut recipe:
15.
And this absolutely genius way to serve watermelon: