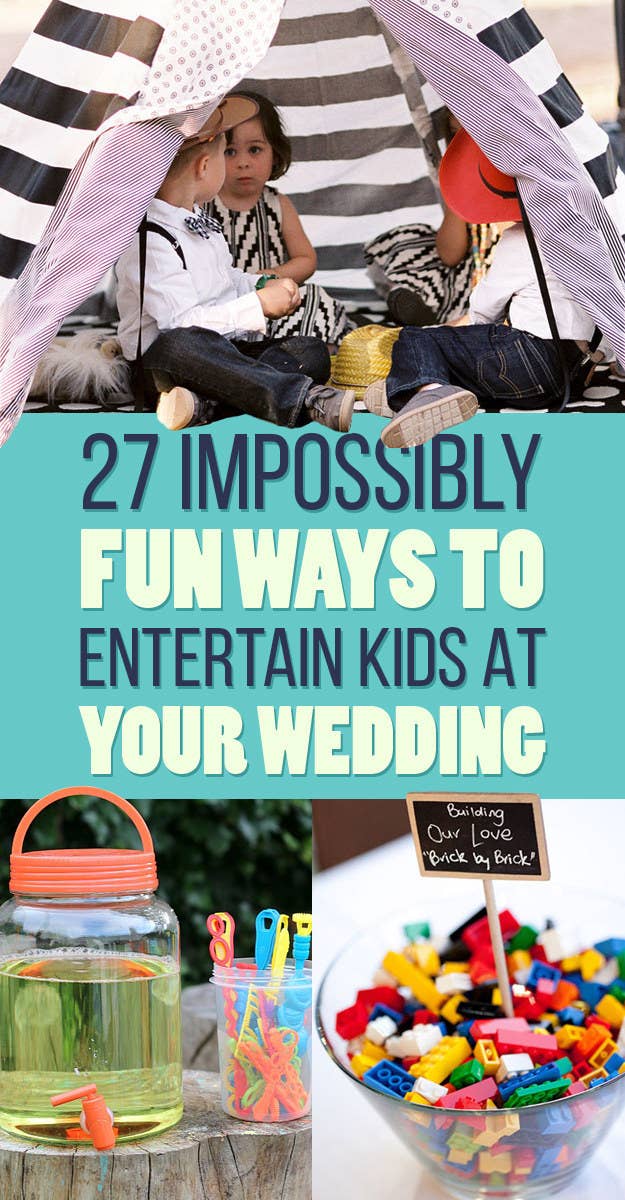 1.
Have a "kids' table" and stock it with crayons... lots of crayons.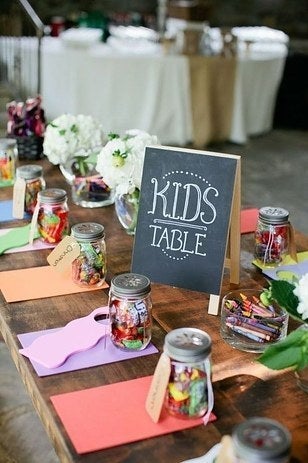 2.
Speaking of the kids' table, forgo the fancy tablecloth and put down butcher paper instead.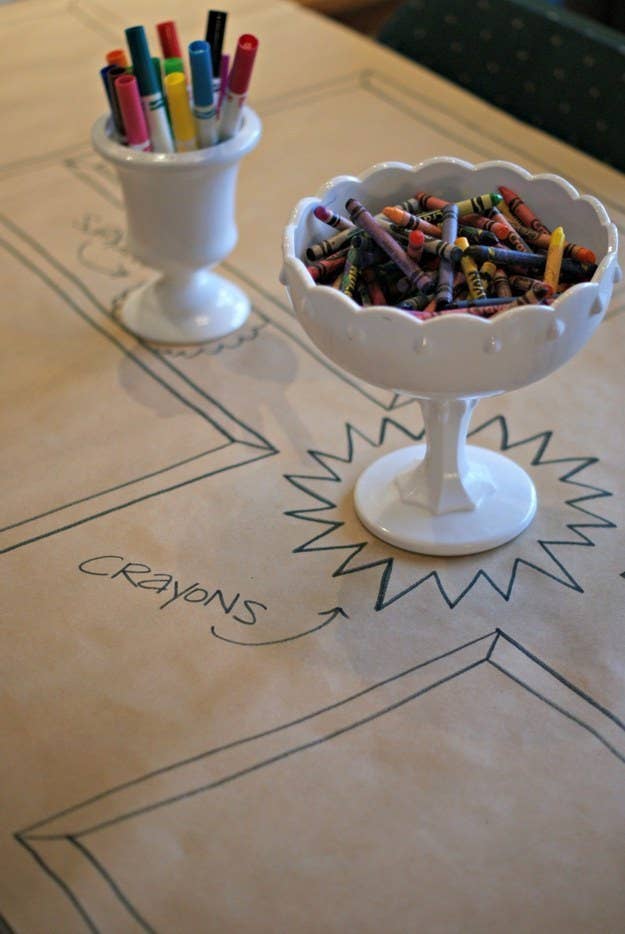 3.
Kid-friendly, wedding-themed placemats work well too.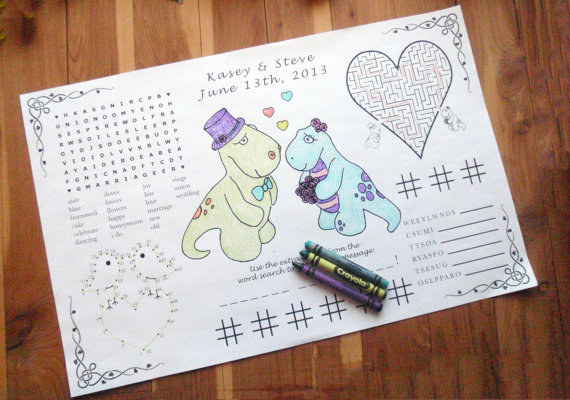 4.
Put a centerpiece on the kids' table that can be played with later.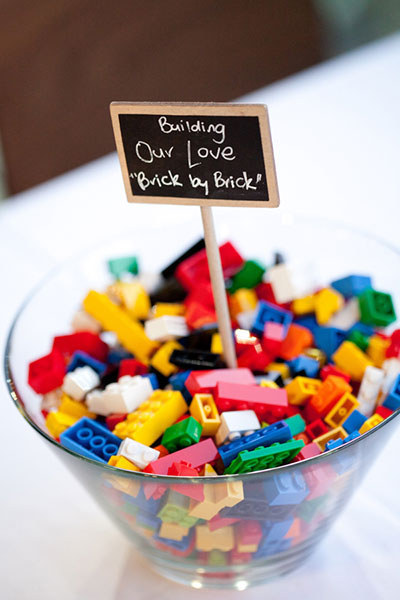 5.
Not doing a kids' table? You can still keep your little guests busy with an activity briefcase.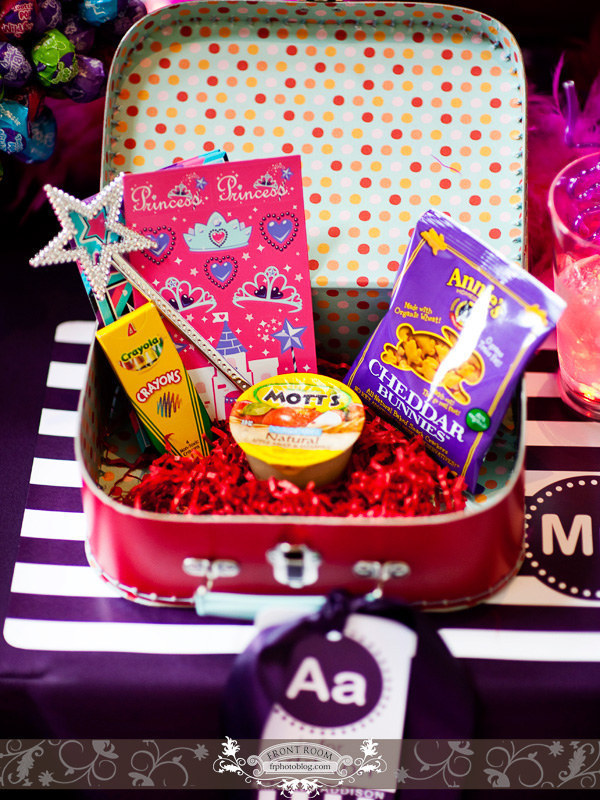 6.
Give kids this wedding-themed activity booklet.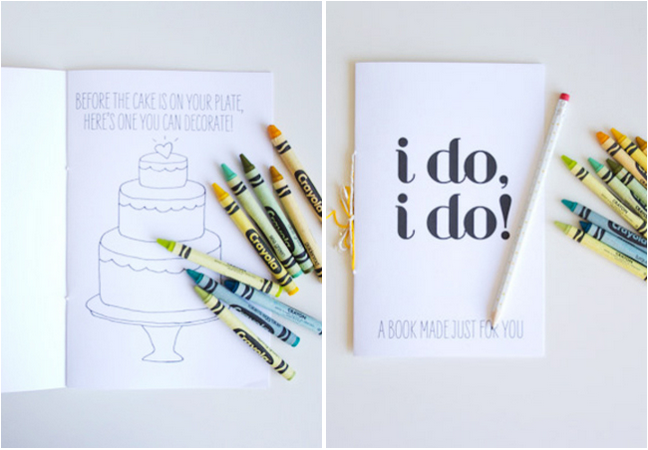 7.
Gift each kid a pocket-sized Etch-A-Sketch.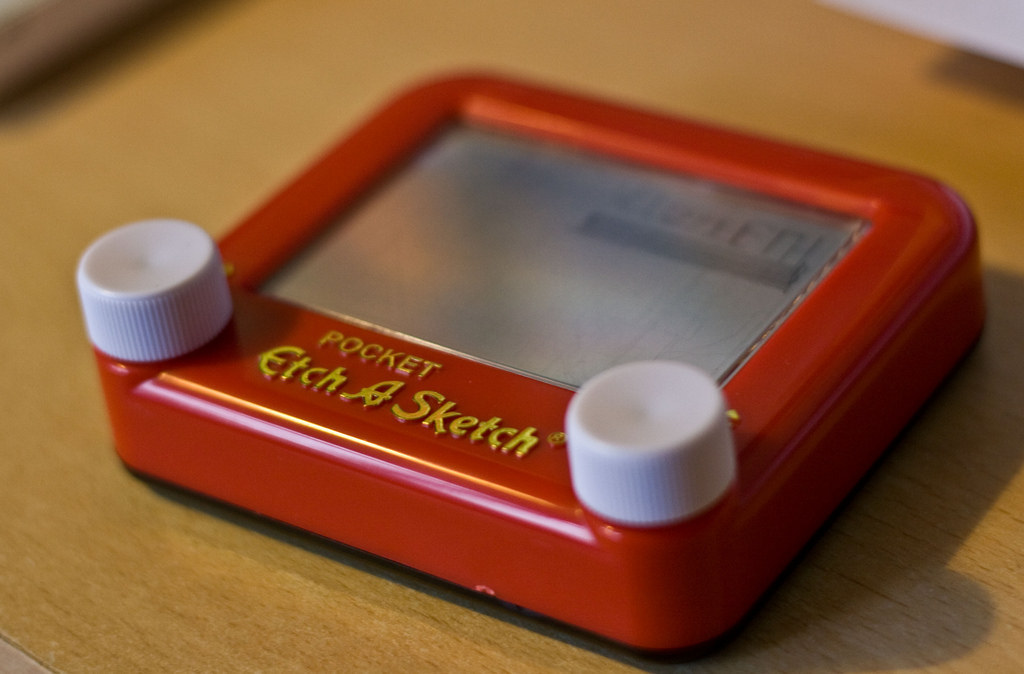 8.
Set up a "kids only!" tent.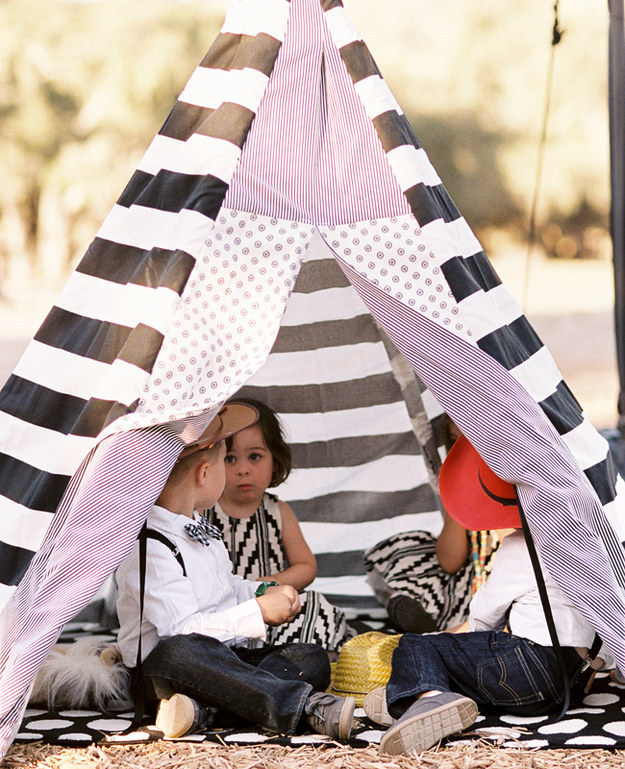 9.
Hire a babysitter to make sure the kids are having fun (and keeping out of trouble).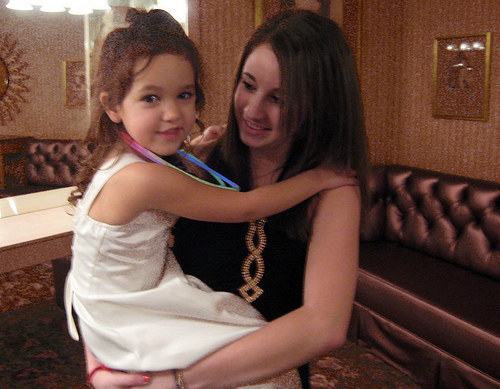 10.
Hang a piñata and let kids — and the bride! — get in a few swings.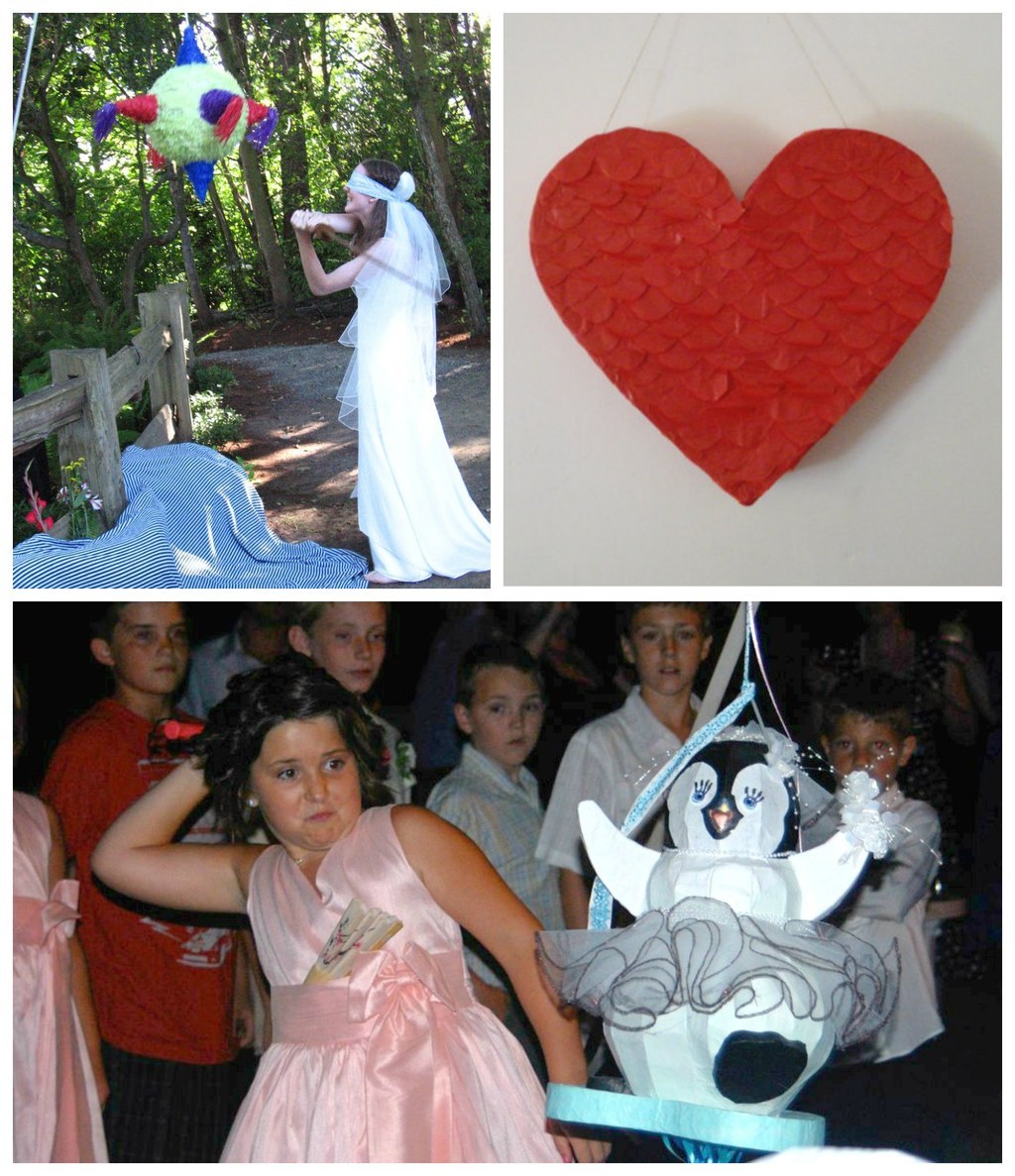 11.
Set up a video game station.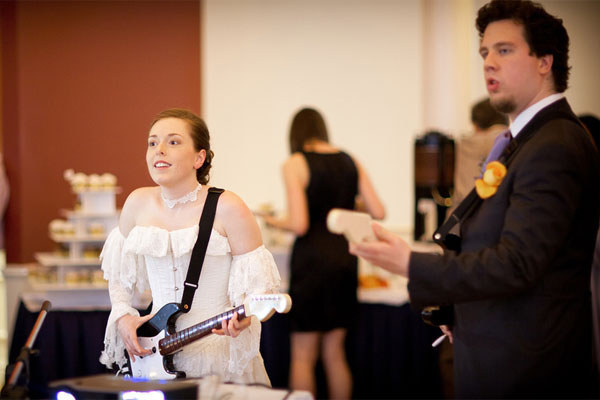 12.
For an outdoor wedding, cornhole toss is a blast.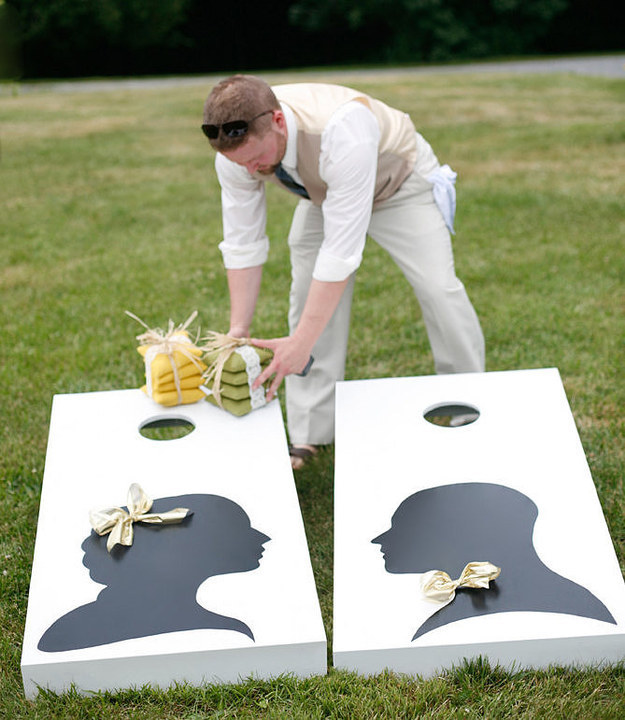 13.
"Wedding" ring toss is fun, too.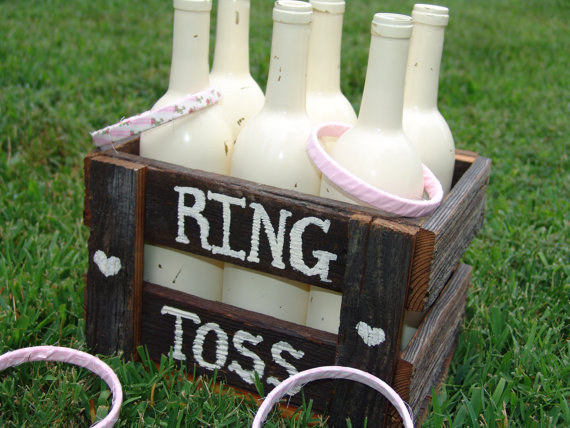 14.
Set up a bubble station.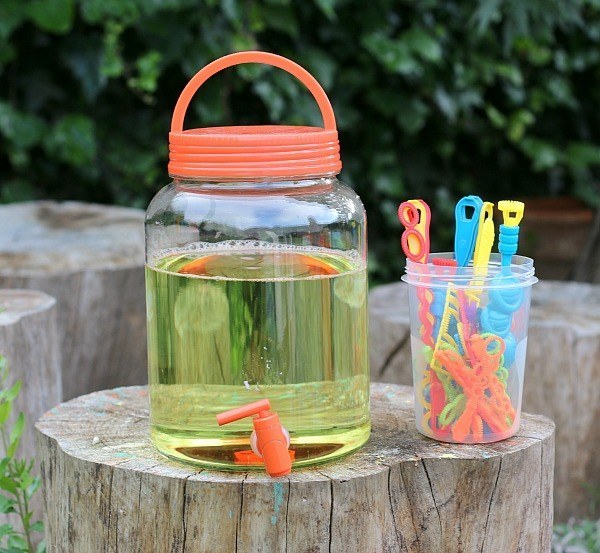 15.
Give kids disposable cameras and enlist them to play "I Spy."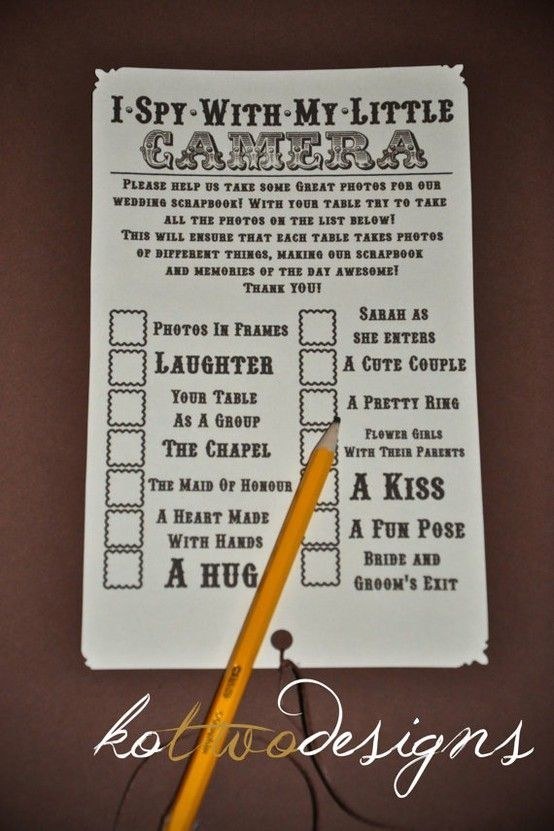 16.
A photo booth = kids making funny faces for hours.
17.
Have a ball pit.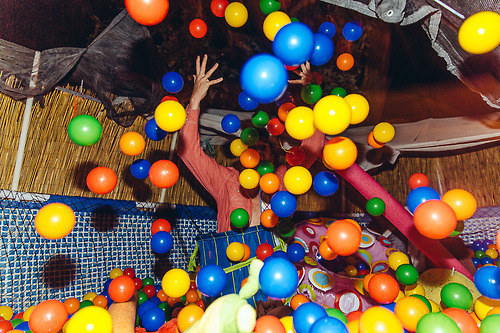 18.
Schedule a "kids only" time on the dance floor.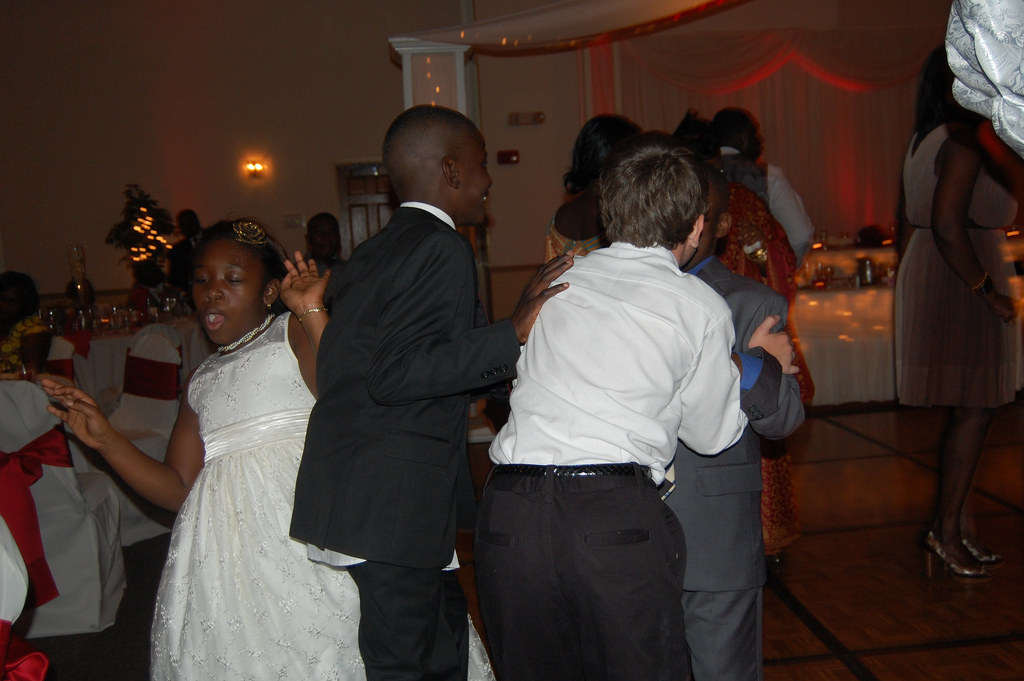 19.
Bonus: ask the DJ to play "Let It Go" after inviting all the kids to the dance floor.
20.
Stock one table with classic board games.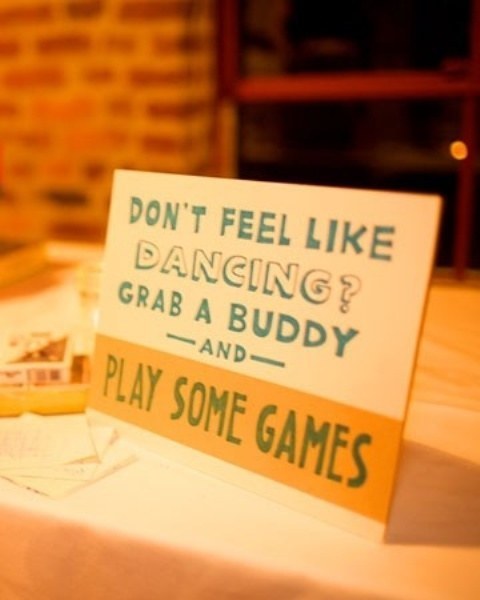 21.
Challenge kids to complete a jigsaw puzzle of your engagement photo.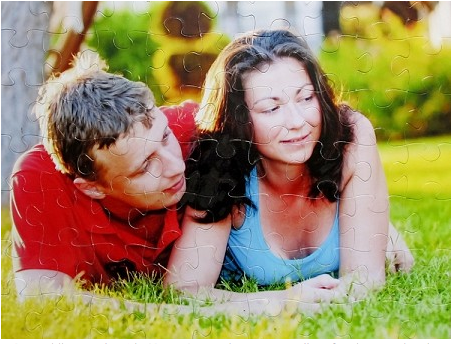 22.
Let loose in a bounce house.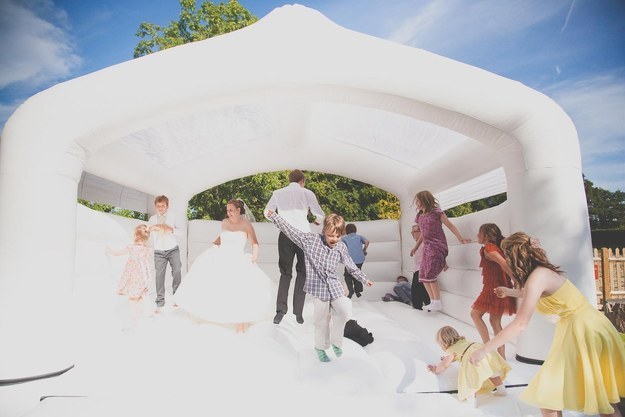 23.
Let kids get creative with these Mad Libs-style story cards.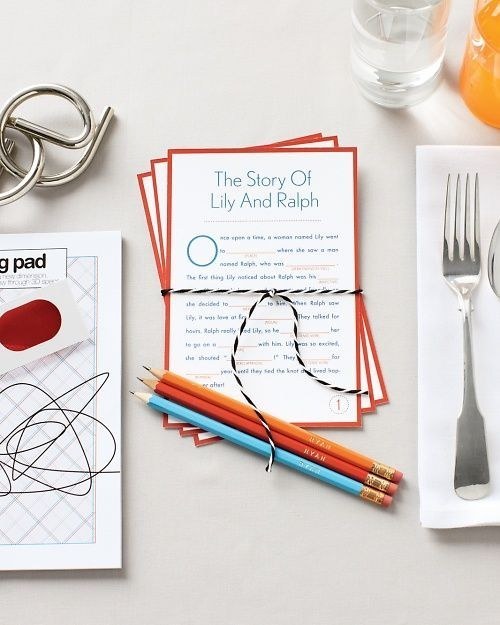 24.
Have an "open bar" for the kids.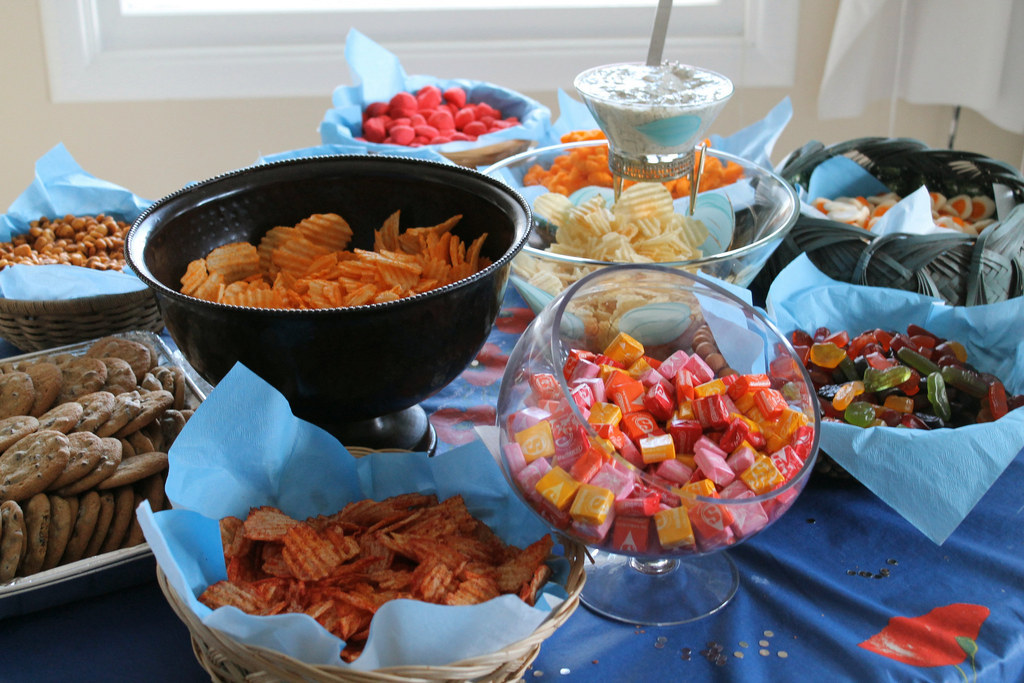 25.
Let kids go "glow" crazy.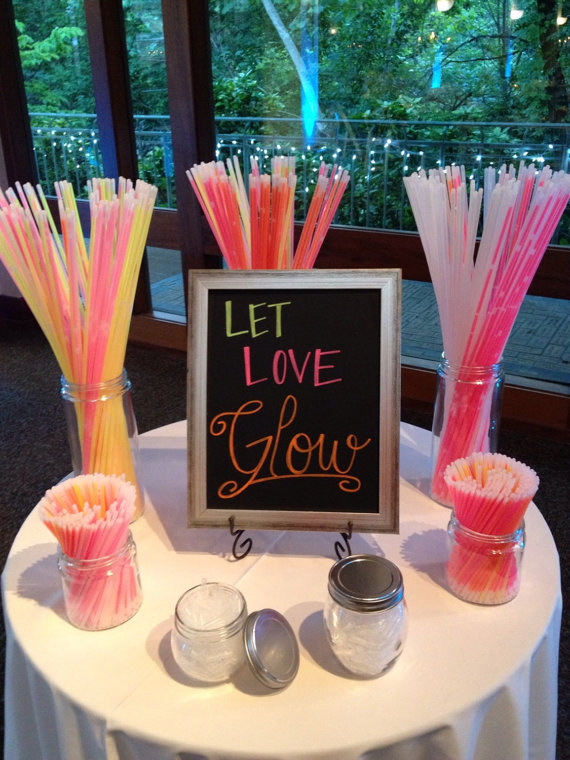 26.
Make sure the appetizer hour is kid-friendly.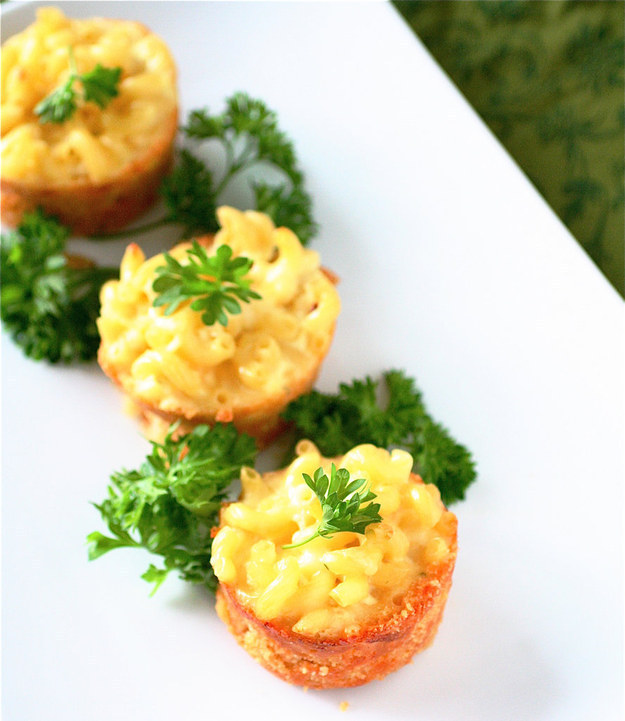 27.
Give kids a kid-friendly drink for the toasts.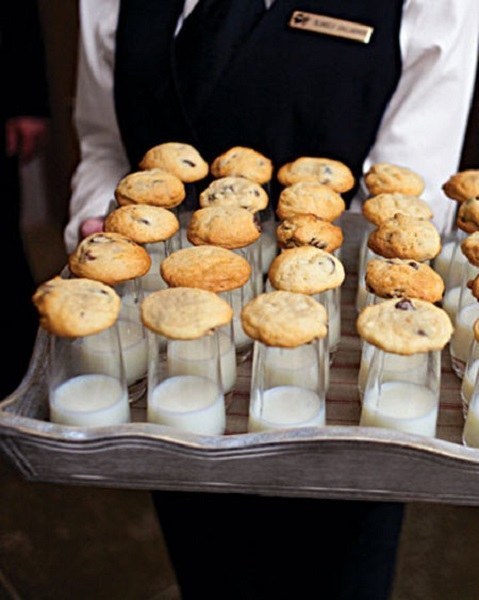 Want great parenting ideas in your inbox twice a week? Sign up for the BuzzFeed Parents newsletter!