I Took My Kids To A Kidz Bop Concert And This Is What Happened
Screaming, so much screaming.
Hi, I'm Mike, and these are my kiddos, Annie and James. As you may be able to tell, they are way into music — especially Kidz Bop.
Kidz Bop — as anyone who was (or had) a kid in the last 20 years knows — is a music franchise known for compilation albums where "Kidz Bop Kids" sing kid-friendly versions of the latest and greatest hit pop songs.
What you might not know is that the Kidz Bop Kids put on actual concerts, and they're currently on tour! When I found out, I decided to blow my kids' minds and take them to check it out.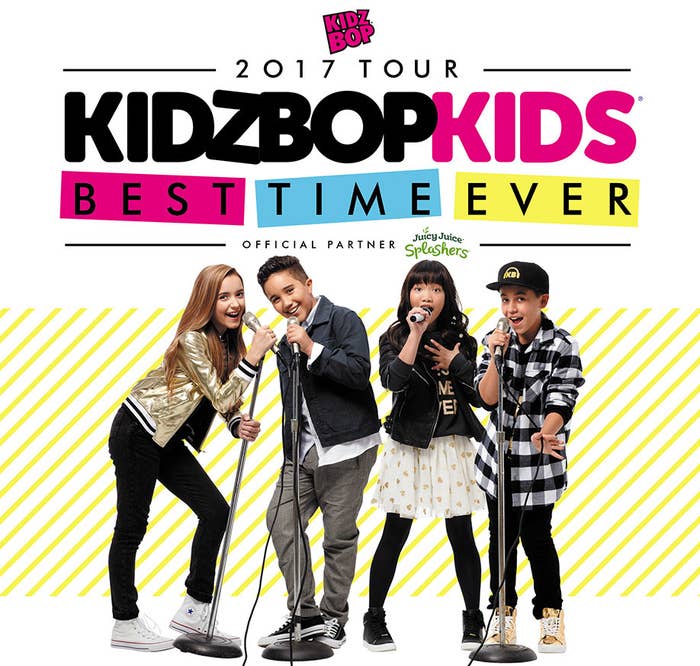 Now, before we went to the actual show, a very cool thing happened: Annie got an opportunity to interview the Kidz Bop Kids for BuzzFeed! Was Annie excited to do this? Well, this is a photo of her in the middle of the interview:
On the big day, we made our way to the Greek Theatre, which was about an hour away. Annie and James wanted to listen to Kidz Bop the whole way there, which was either a great way to get ready for the show, or made me reach my quota of Kidz Bop before we even arrived — I won't tell you which.
Once we arrived, we got in line for a meet and greet, which Annie was VERY excited about. James was also excited — but was perhaps more concerned about whether we would be getting dessert while there. (We did: cannolis.)
Soon we settled into our seats to wait for the show to begin.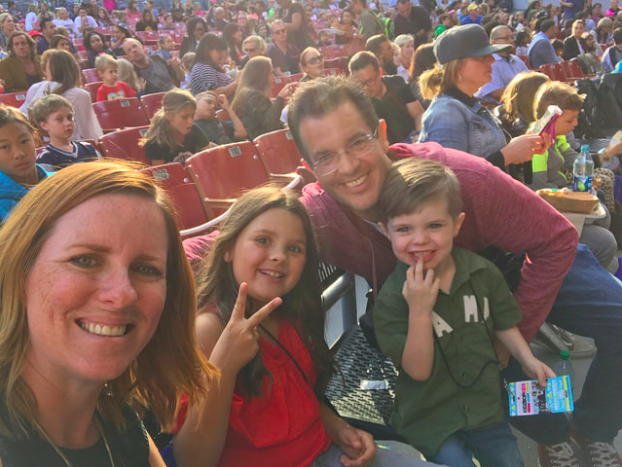 Soon the concert started and the kids in the audience went crazy.
My wife was clearly glad to have had a glass of wine.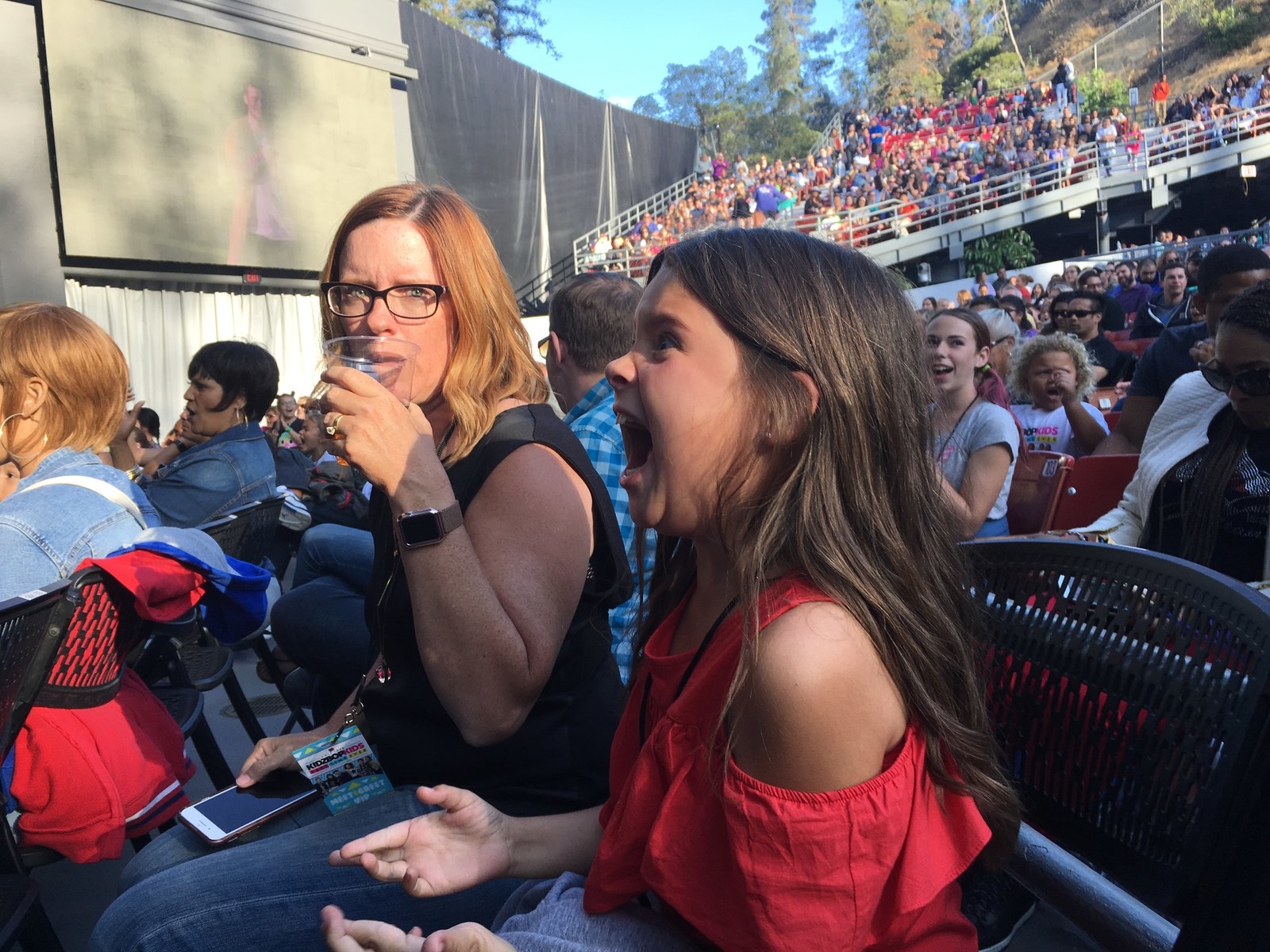 Now you might be wondering — do the Kidz Bop Kids pull off being pop stars? Well, considering they entered riding high-handlebar bikes while wearing gold lamé jackets, I'd say the answer is "yes."
To keep the young audience's attention, the Kidz Bop Kids did a lot of interactive stuff, like this "dad dance-off."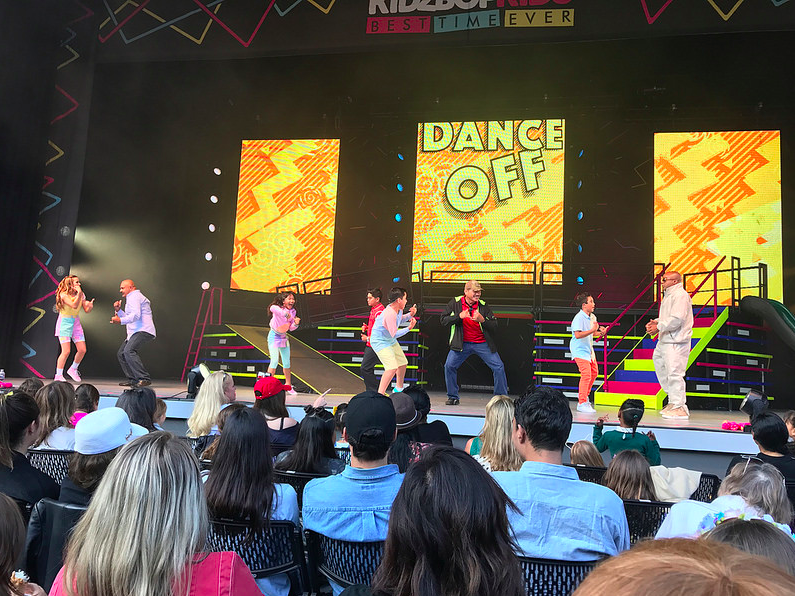 They also led kids in doing the wave, shot T-shirts into the crowd, and tossed giant beach balls around.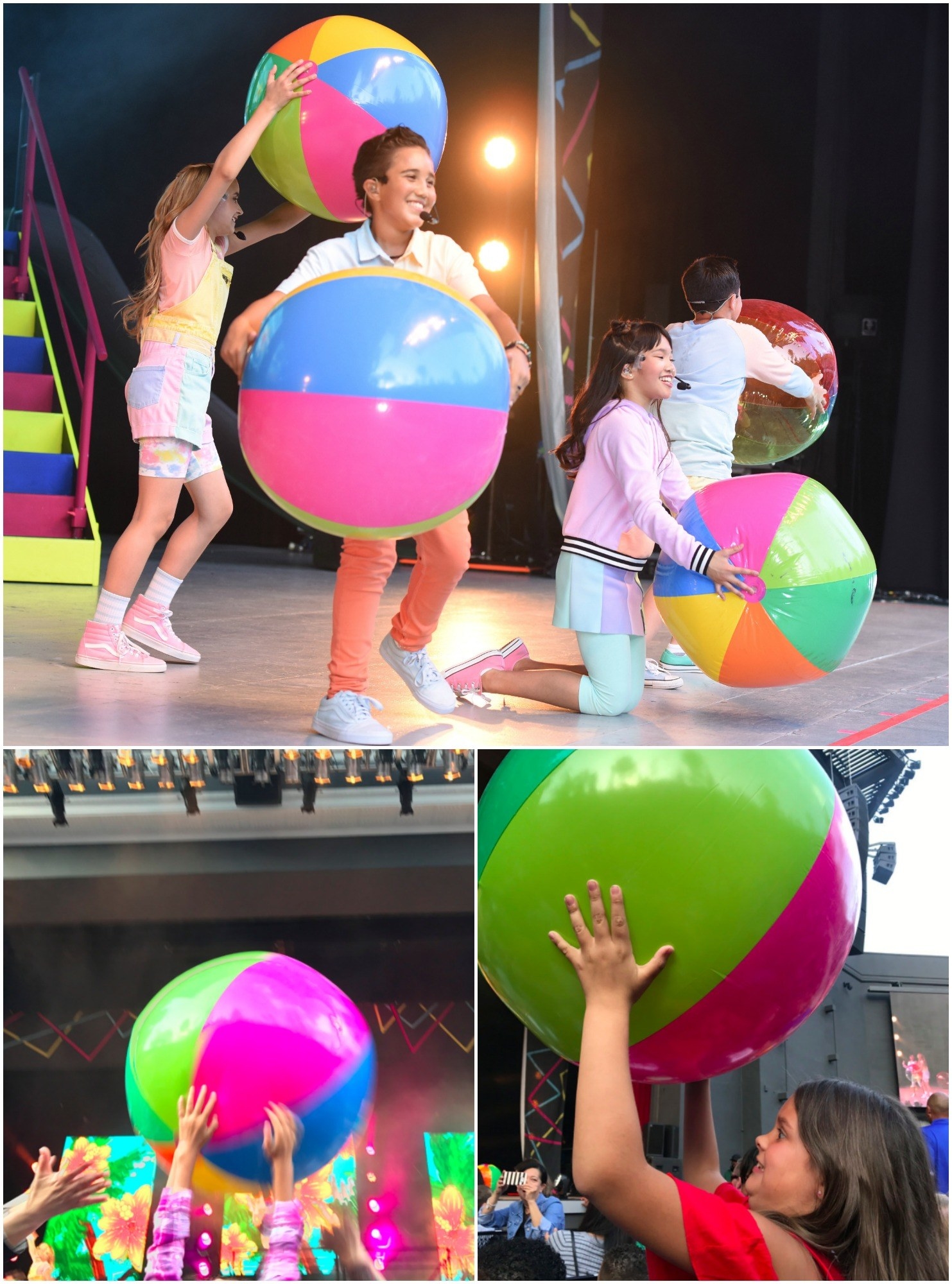 After about half an hour, an intermission was announced, which threw some of us in the audience. I heard someone say, "An intermission after 30 minutes? What's that about? Child labor laws?"
Annie and James also loved the intermission because on the way back from the restroom they ran into Kidz Bop Kid Cooper, who was watching the show from the audience.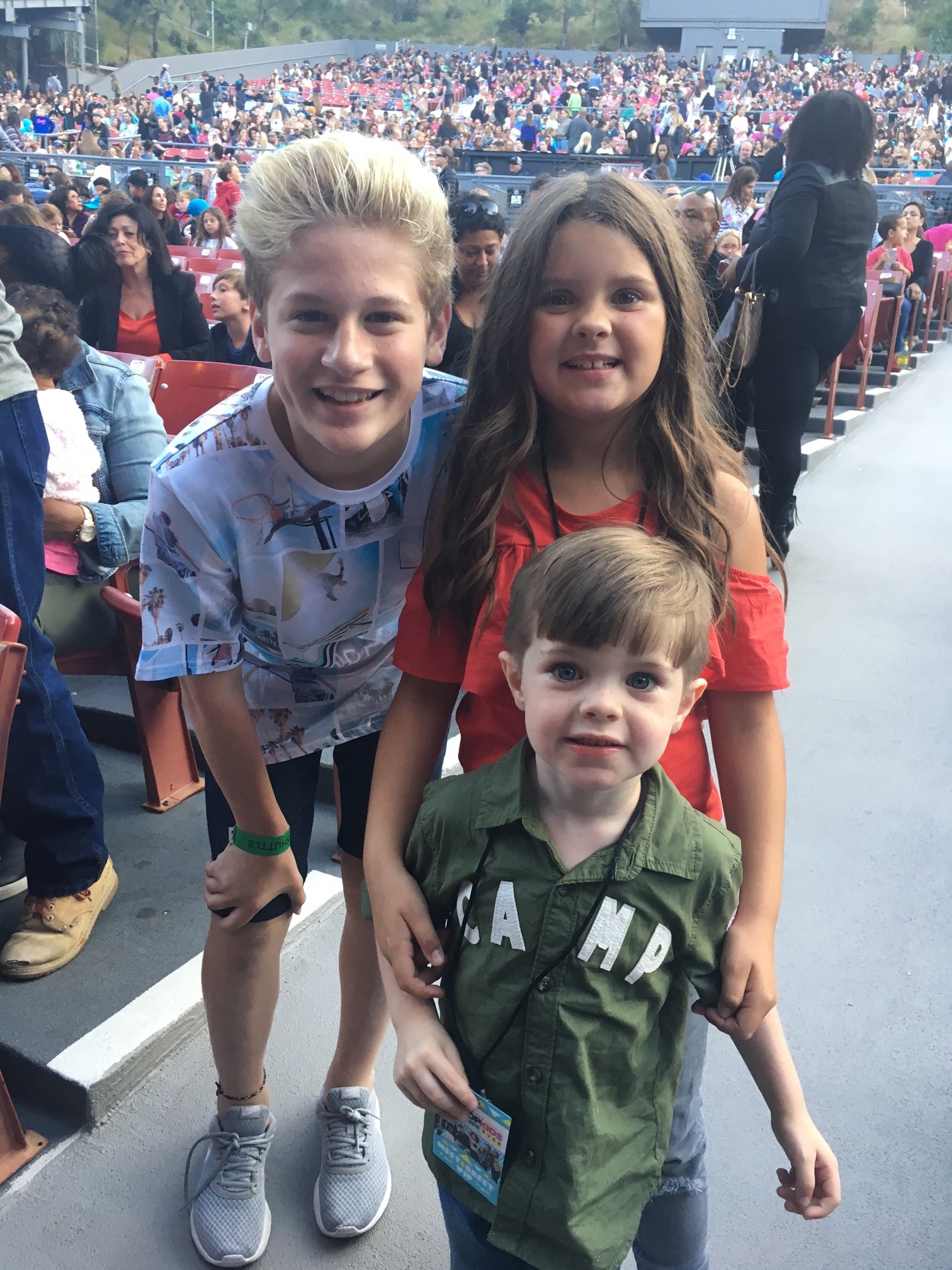 After the intermission, the Kidz Bop Kids returned riding on scooters. "They're not wearing helmets!" Annie said, shocked. They're badasses, those Kidz Bop Kids.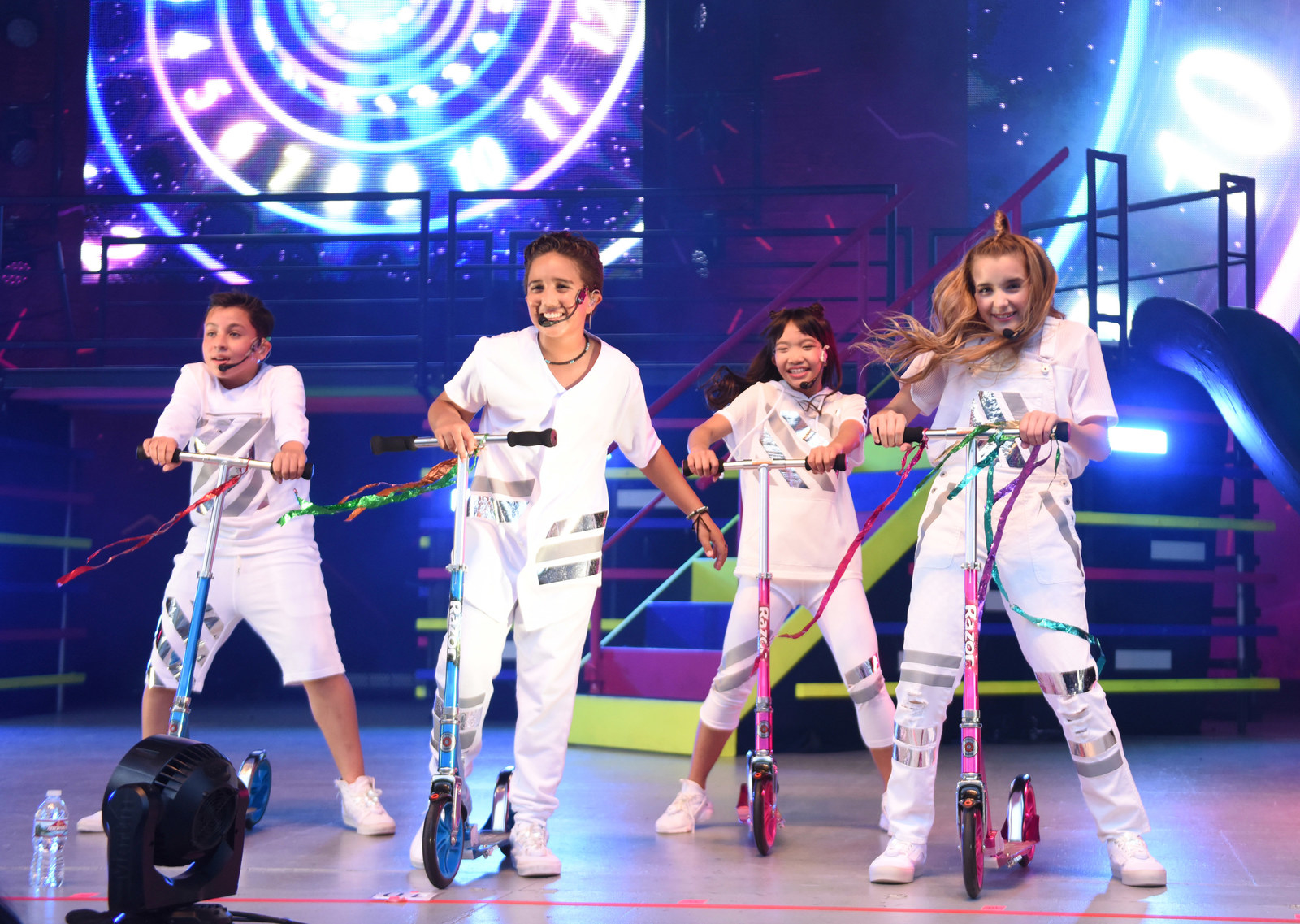 Toward the end of the concert, they played their original song "Best Time Ever," then closed with an extended jam of "Uptown Funk." James — who has been obsessed with the song for like two years — was here for it.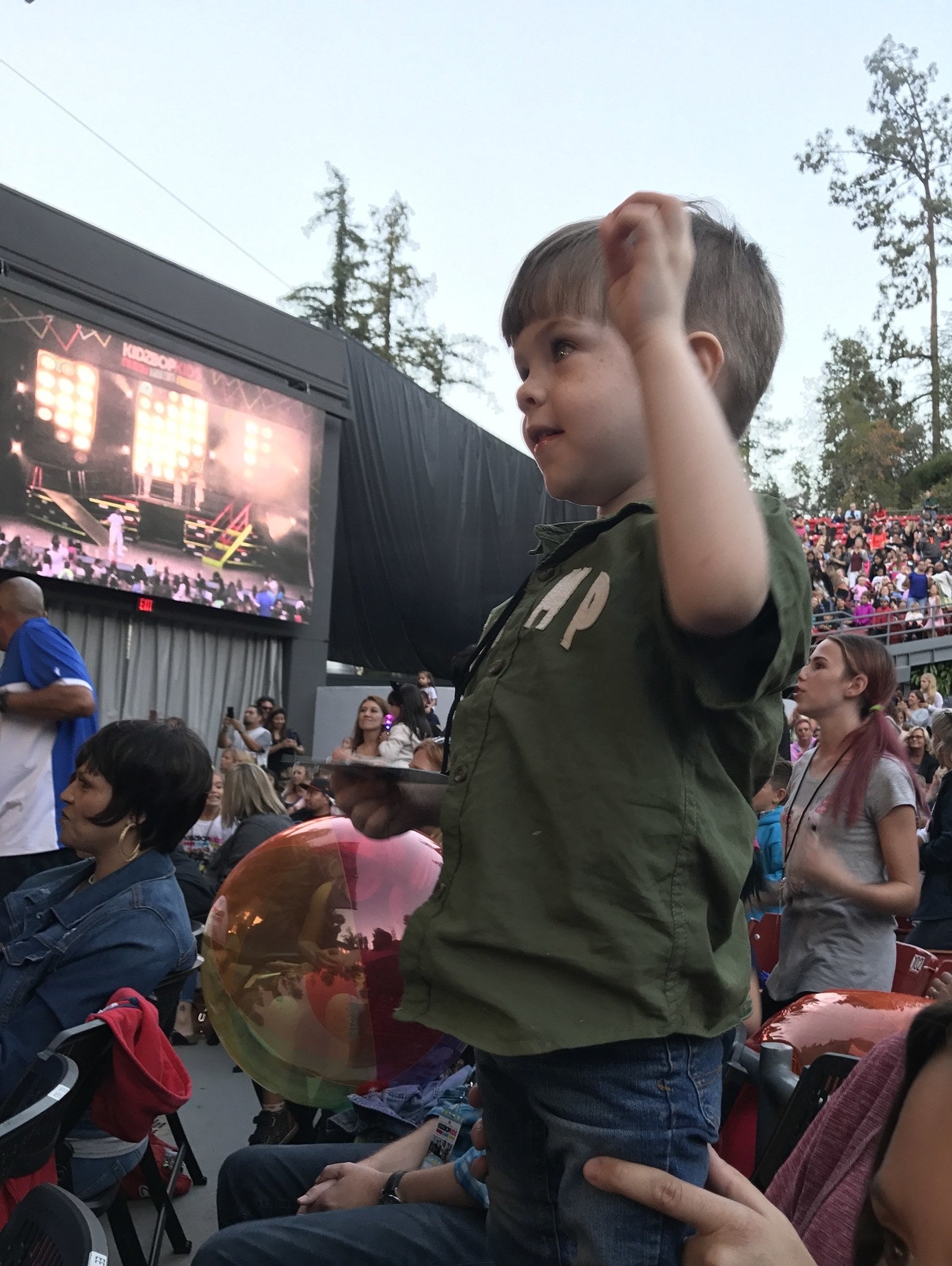 Both Annie and James LOVED the concert and had a total blast.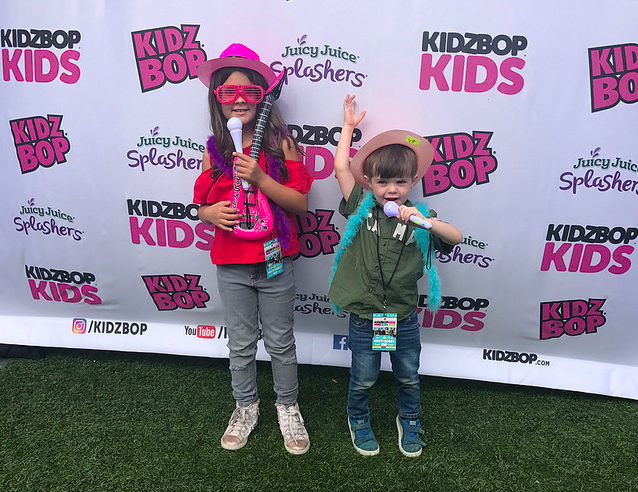 The show was pretty fun from a parent's perspective, too — as this awkward photo my wife sneaked of me feeling the music attests to.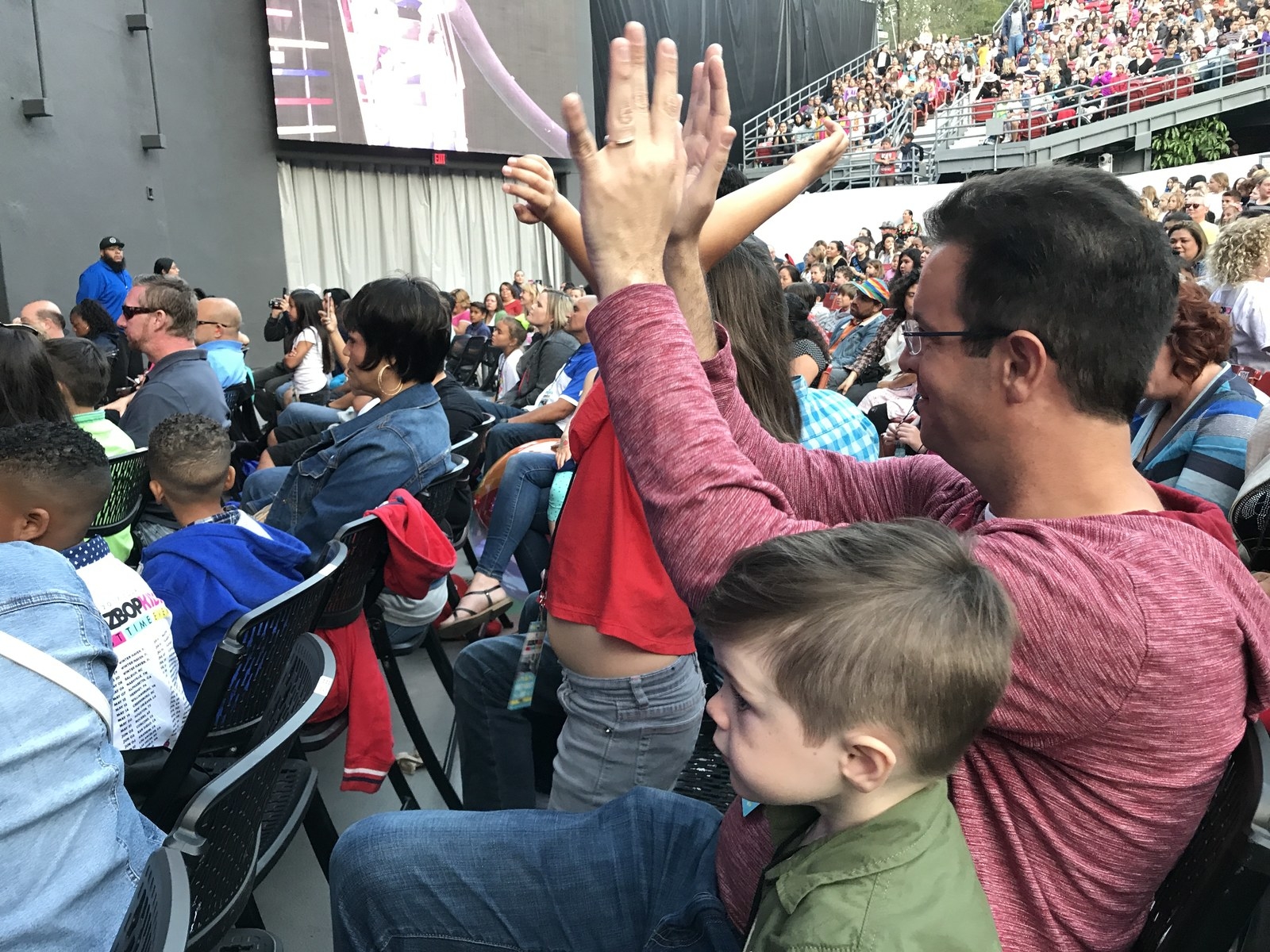 I also have to say how good the Kidz Bop Kids were as performers. I was impressed — especially by how they managed to dance up a storm while singing live (well).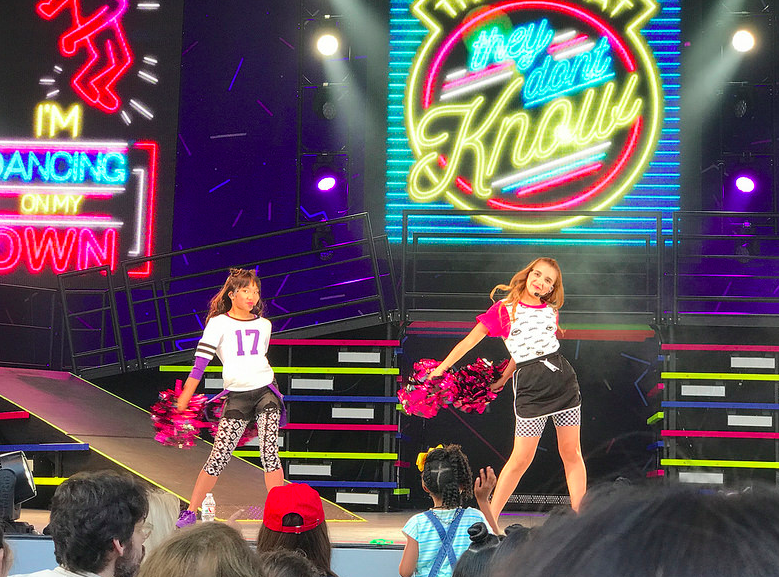 Kidz Bop is on tour now and will be through the fall! You can find tour dates and ticket information here.