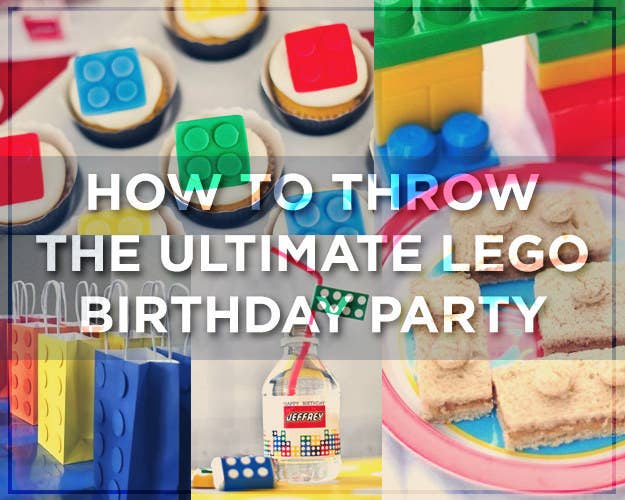 1.
Make invitations using colored card stock, a one inch hole punch, and 3D foam tape.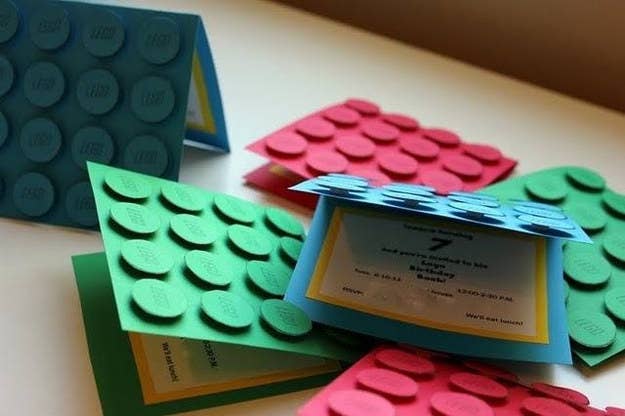 2.
You can also download these invitation printables.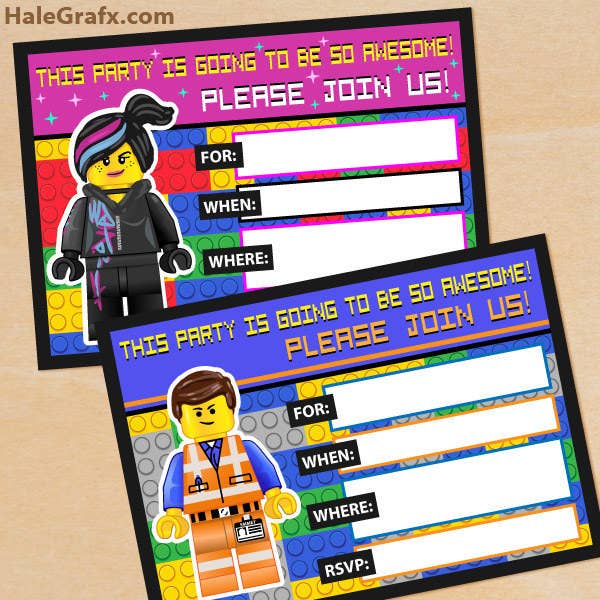 3.
Put Lego bricks in the bathroom soap dispenser.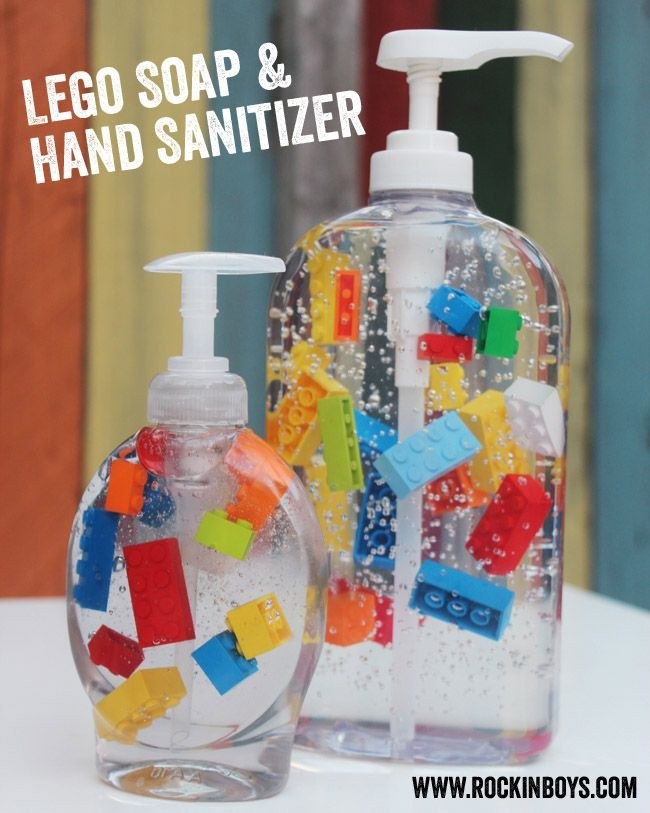 4.
Hang a Lego party lantern over the festivities.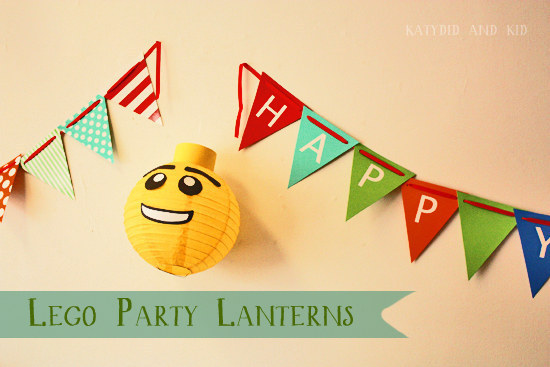 5.
Cover a tissue box with wrapping paper, cut a few holes, and put plastic cups in them.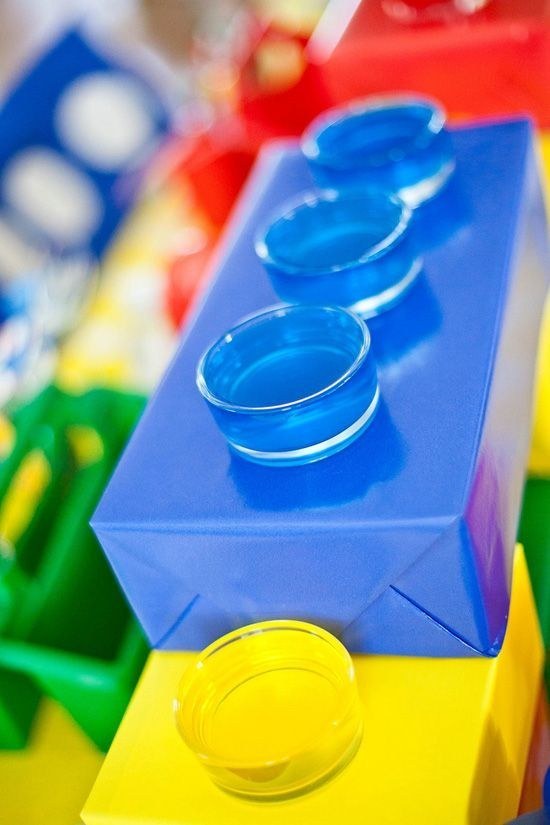 6.
Brighten things up with super easy Lego bunting.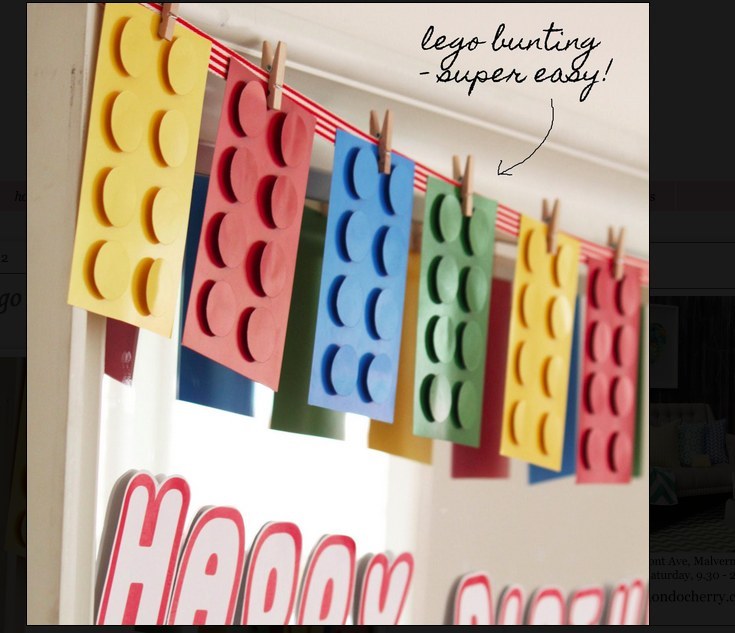 7.
Transform snack food containers into Lego-rrific holders for ice, popcorn, and other goodies.
8.
Download a Lego birthday crown template.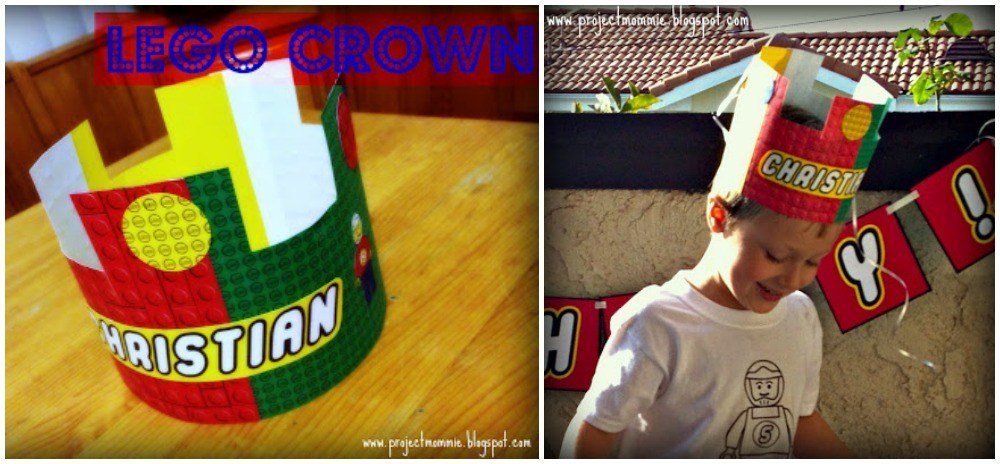 9.
Make utensil holders out of Lego bricks.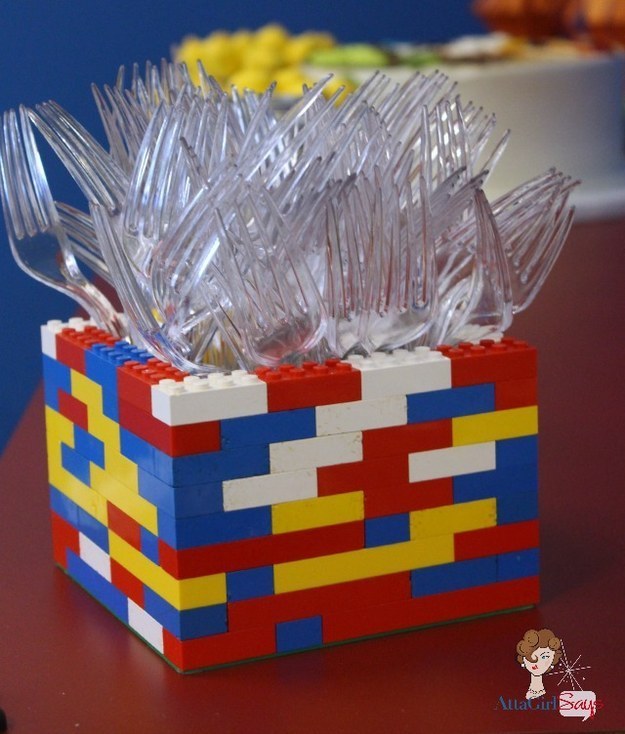 10.
A black marker is all you need to make dollar store bought yellow cups Lego themed.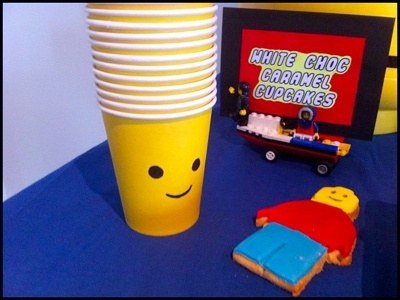 11.
You can make your straws Lego themed, too.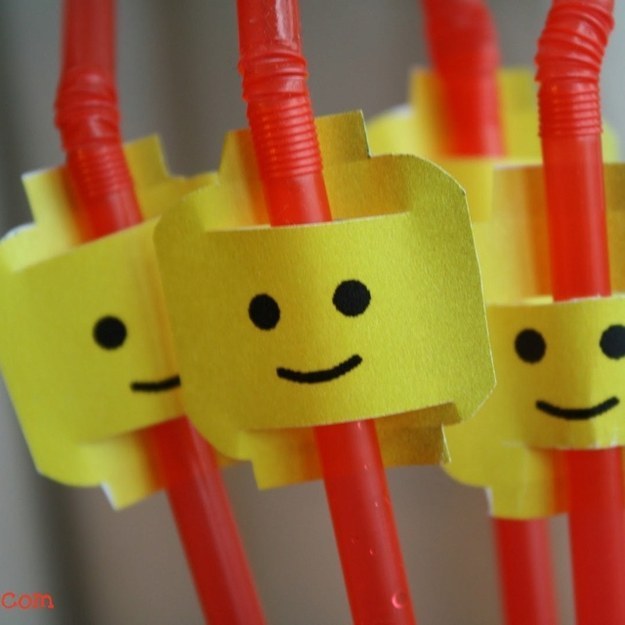 12.
Instead of turning off the TV, put on a Lego movie.
13.
Color garage sale frames and use them to display Lego images.
14.
Use cardboard to make a Lego photo booth.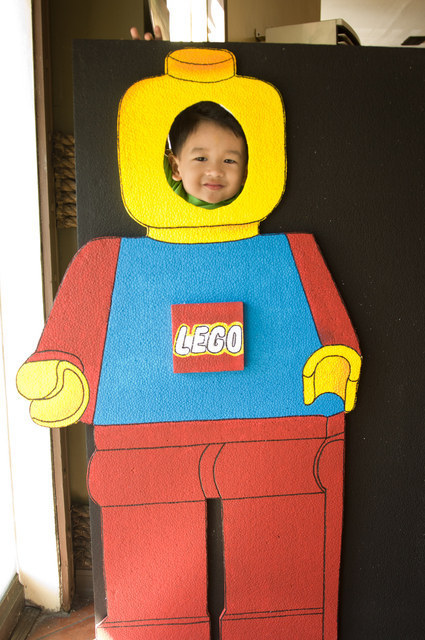 15.
Set up a "Decorate A Mini-Figure" station.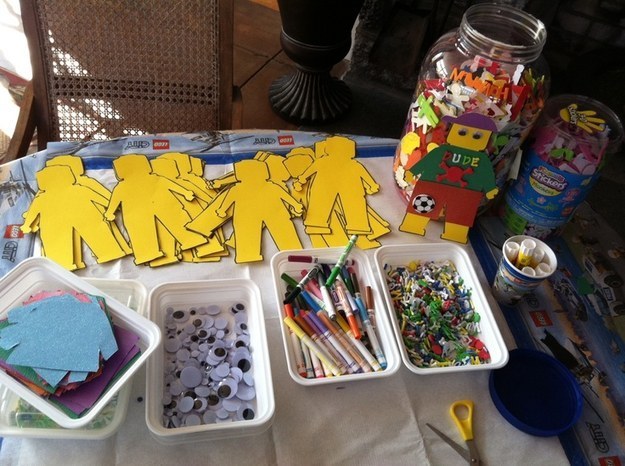 16.
Craft a Lego piñata and fill it with candy AND Lego bricks.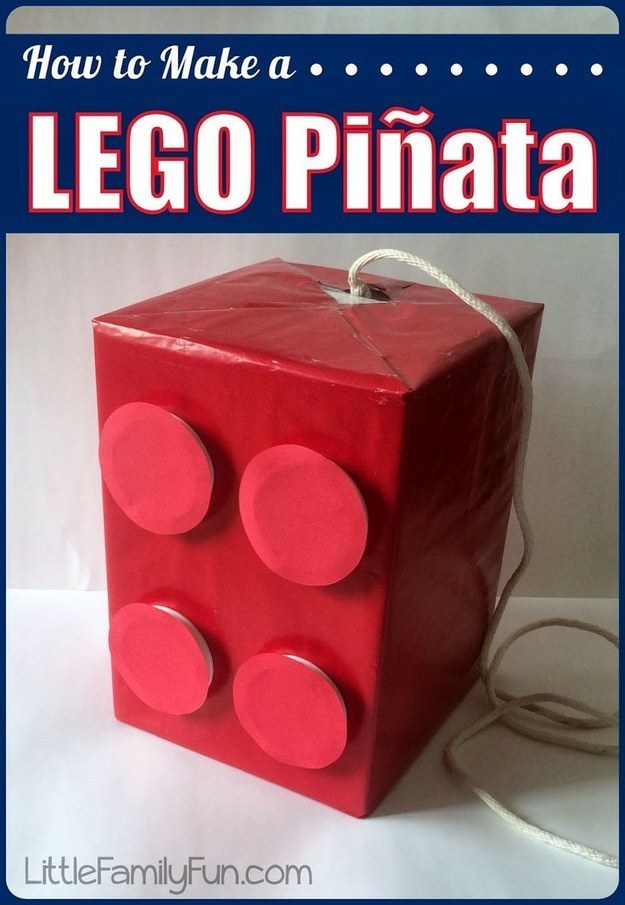 17.
Plastic spoons, Tupperware, and Lego bricks are all you need for this fun game.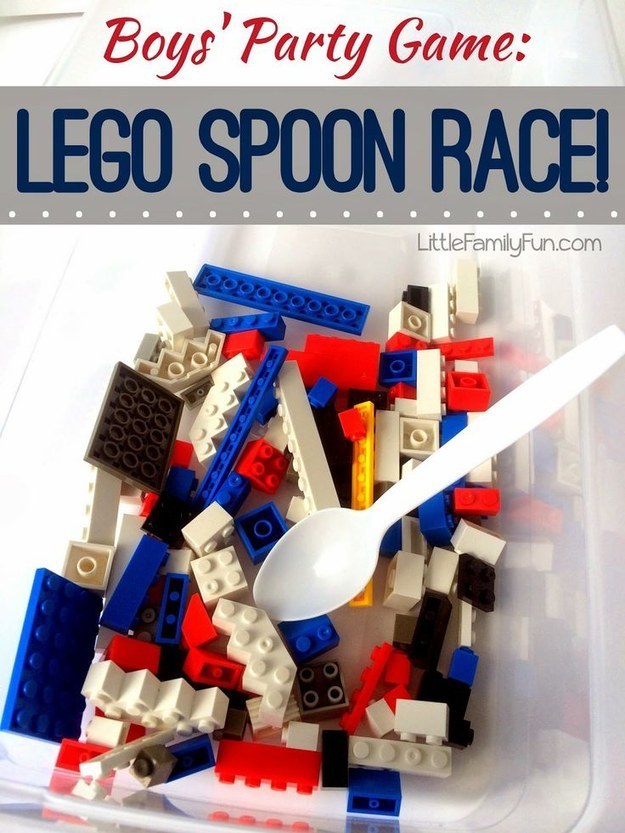 18.
Hide Lego bricks in the backyard and have an Easter Egg-style hunt.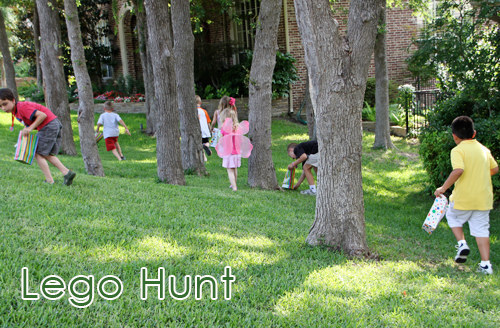 20.
Play beanbag toss Lego style.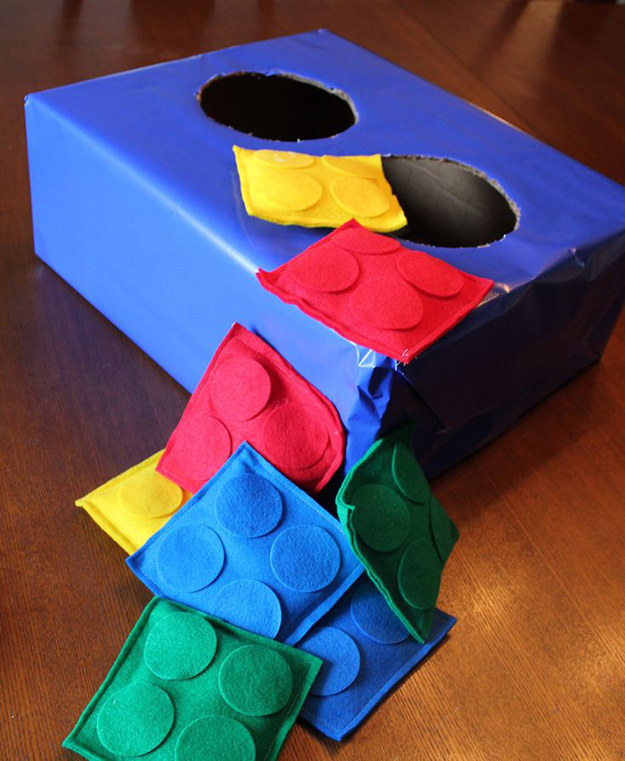 21.
Construct a Lego marble run to test your guests' hand-eye coordination.
22.
Want a two part activity kids will love? Start by handing out "Build Your Own Race Car" kits.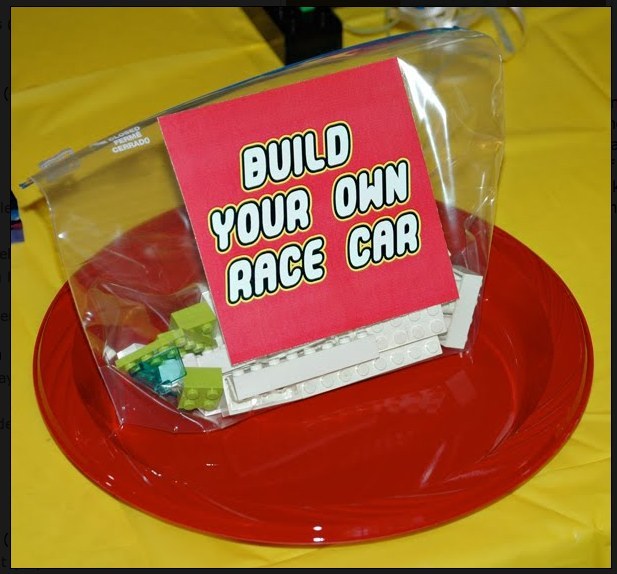 23.
Once your guests have built their cars, take them into the backyard (or another room) to race!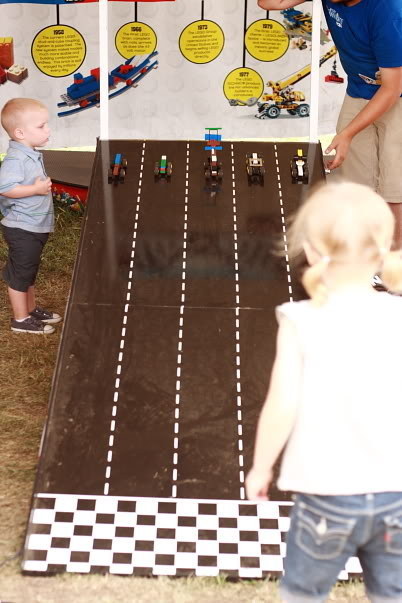 24.
Cover juice boxes so they look like Lego bricks.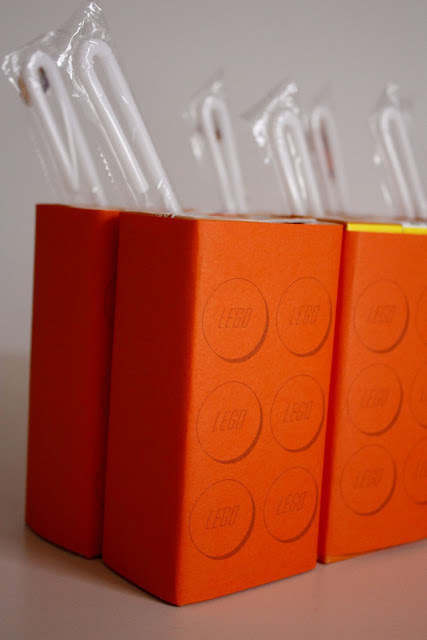 25.
You can even make water bottles exciting with personalized labels.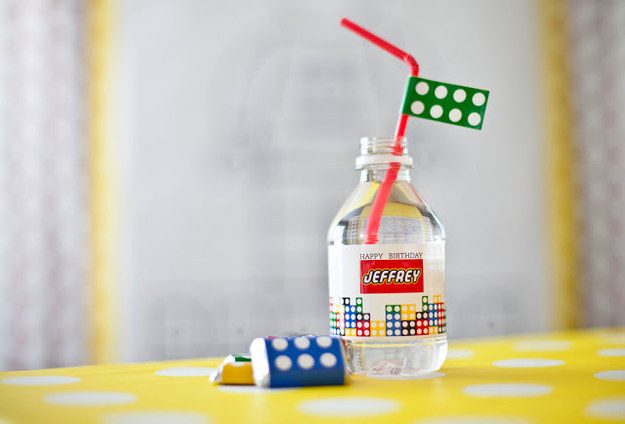 26.
Give cheese and crackers the Lego treatment.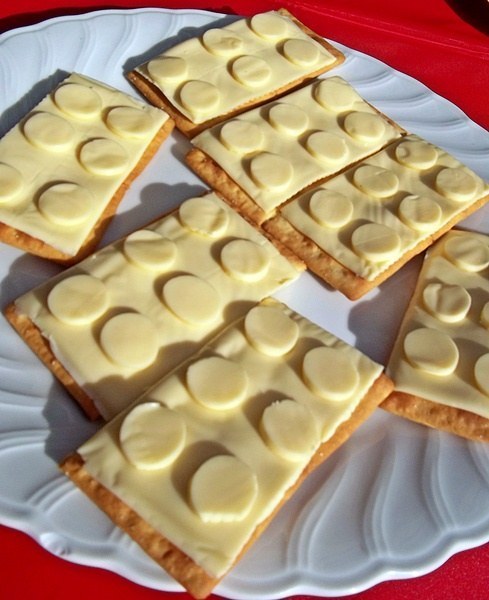 27.
Make everything awesome with Lego sandwiches.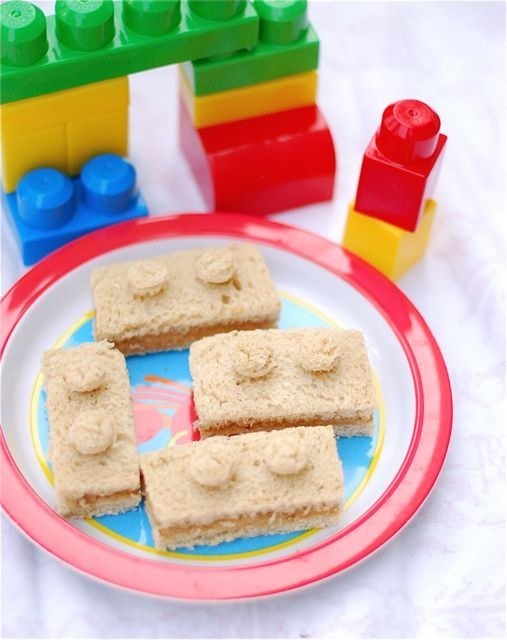 28.
Lego pizza is delicious and super easy to make.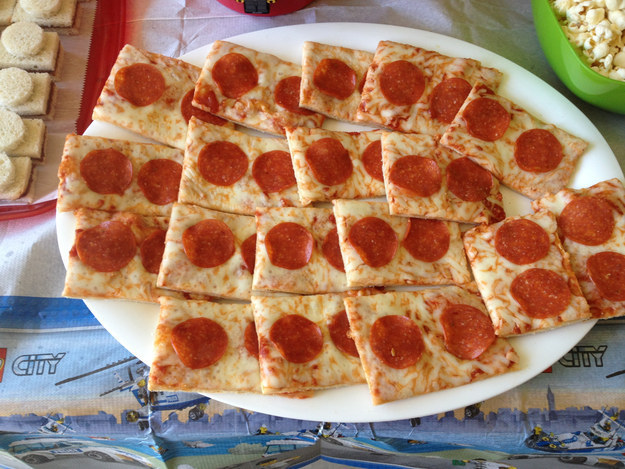 30.
Blow your guests' minds with adorable Lego cake pops.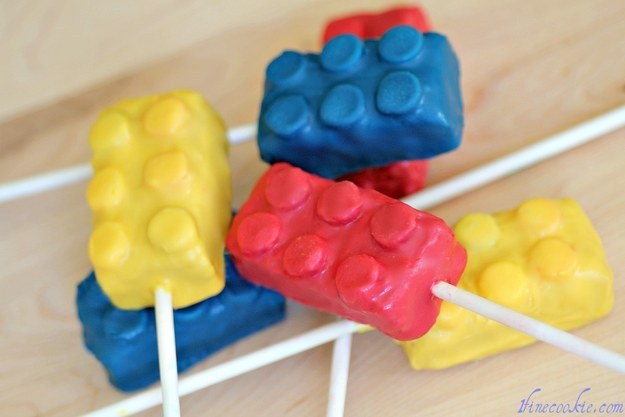 31.
You can make Lego men cake pops, too.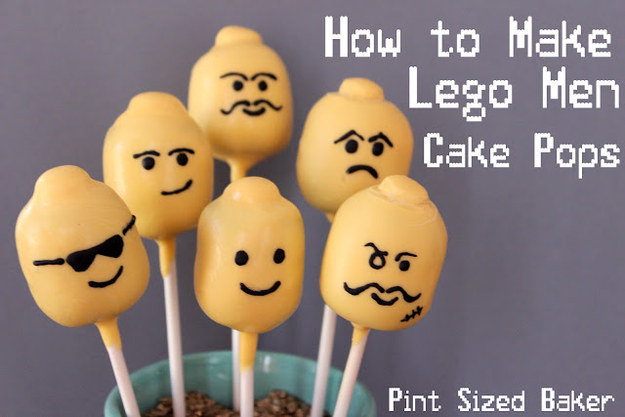 32.
Mmmm. Lego cookies.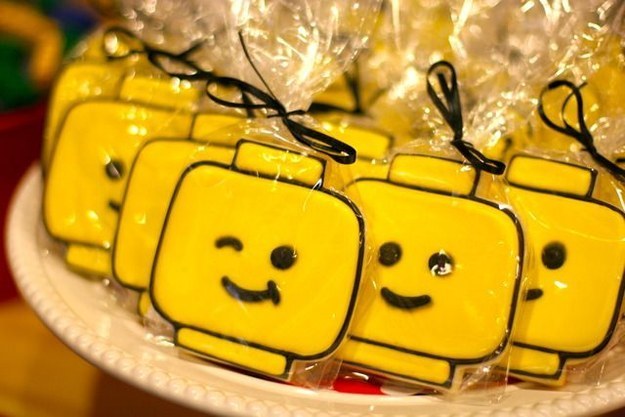 33.
While some contend birthday cake is best, it's hard to imagine anyone complaining about these Lego cupcakes.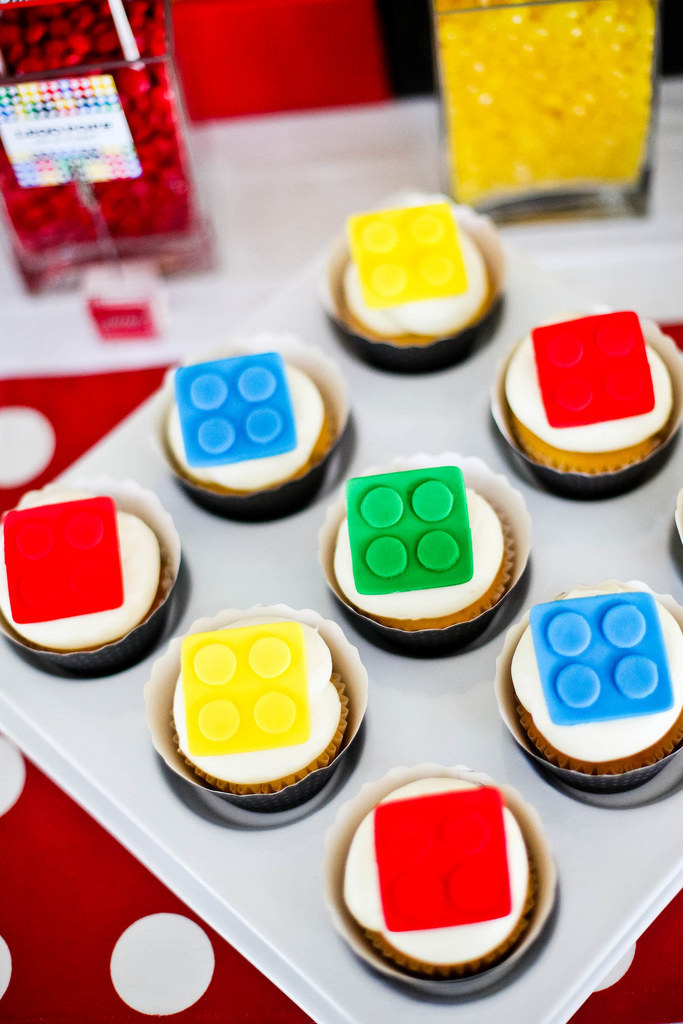 34.
You CAN make a really impressive cake with these molds, though.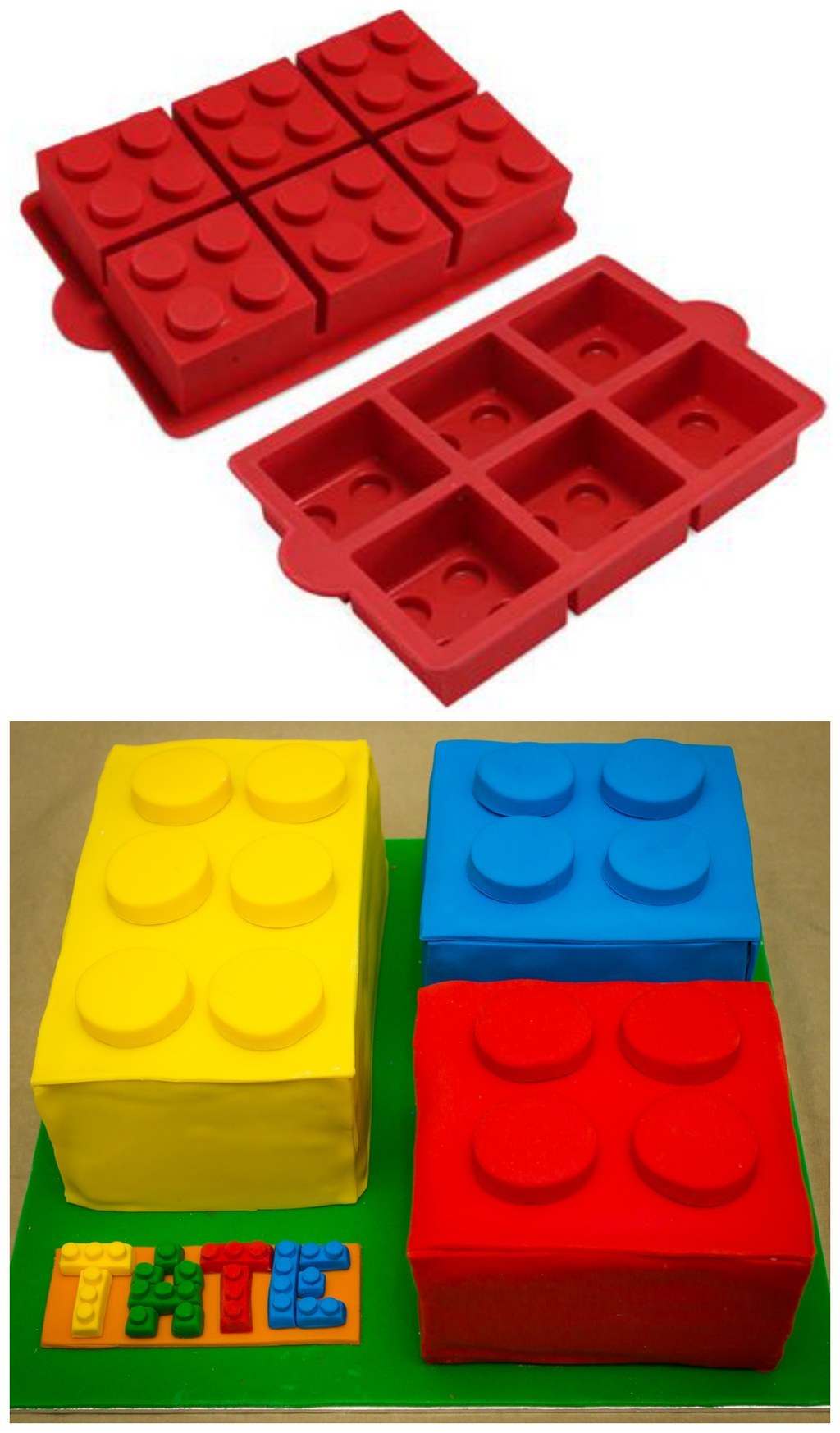 35.
Put the perfect candles atop whatever you serve.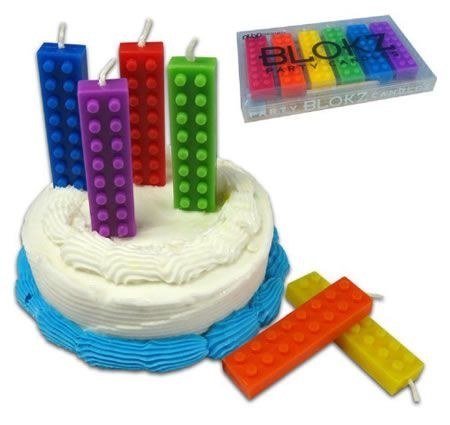 36.
Lastly, send your guests home with these Lego themed goodie bags.