Top Chef Junior — the spin-off of Top Chef where kids aged 9-14 compete for the title and a $50,000 prize — had its Season Two premiere September 8th on Universal Kids.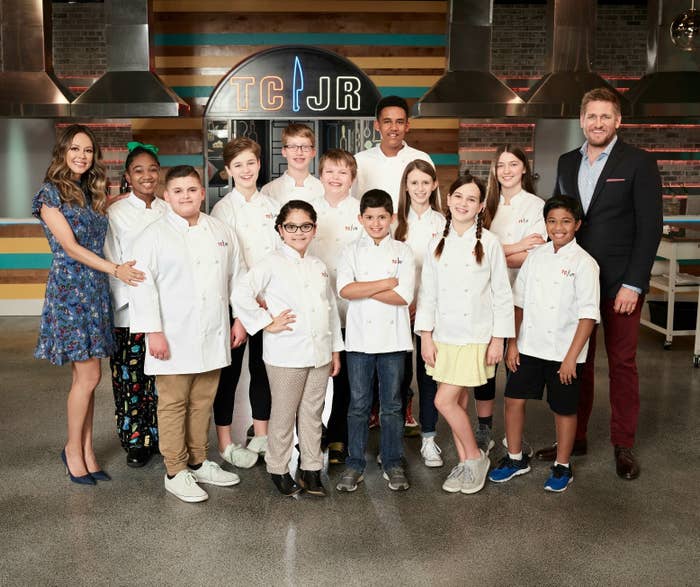 Earlier this year I was invited on-set for a food truck challenge where I would get to try the junior chefs' culinary creations! I was excited, because I love food, but then this happened:
Thankfully, there was a silver lining — I got a chance to sit down with judges Curtis Stone and Graham Elliot plus host Vanessa Lachey (all IRL parents, btw) and hear them dish on the challenges surrounding food and kids.
BuzzFeed: One thing just about all parents struggle with is getting kids to eat well. Do you struggle with that? Or have tips to get kids to eat something other than, like, plain pasta?
BuzzFeed: What's a mistake parents make with kids and eating well?
BuzzFeed: My daughter is eight and wants to be a cook now thanks to watching your show. What can parents do to get kids like her even more into cooking, or to intrigue kids who are less interested?