Usually, when we laugh at a movie it's because of the dialogue or situations the characters get themselves into. But sometimes, a character will stop and tell an actual joke with a setup and punchline! Here are some of the best examples:
1.
When Nick (Jason Bateman) told the sloth this knee-slapper at the DMV: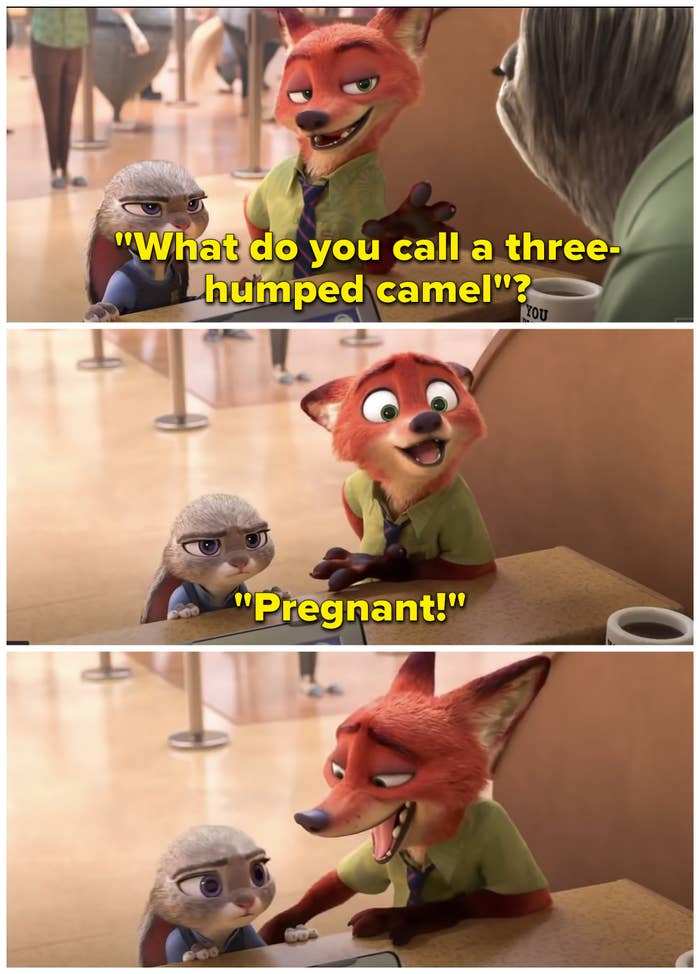 2.
In Jurassic Park, when Tim (Joseph Mazzello) tells this very on-point joke considering where they are: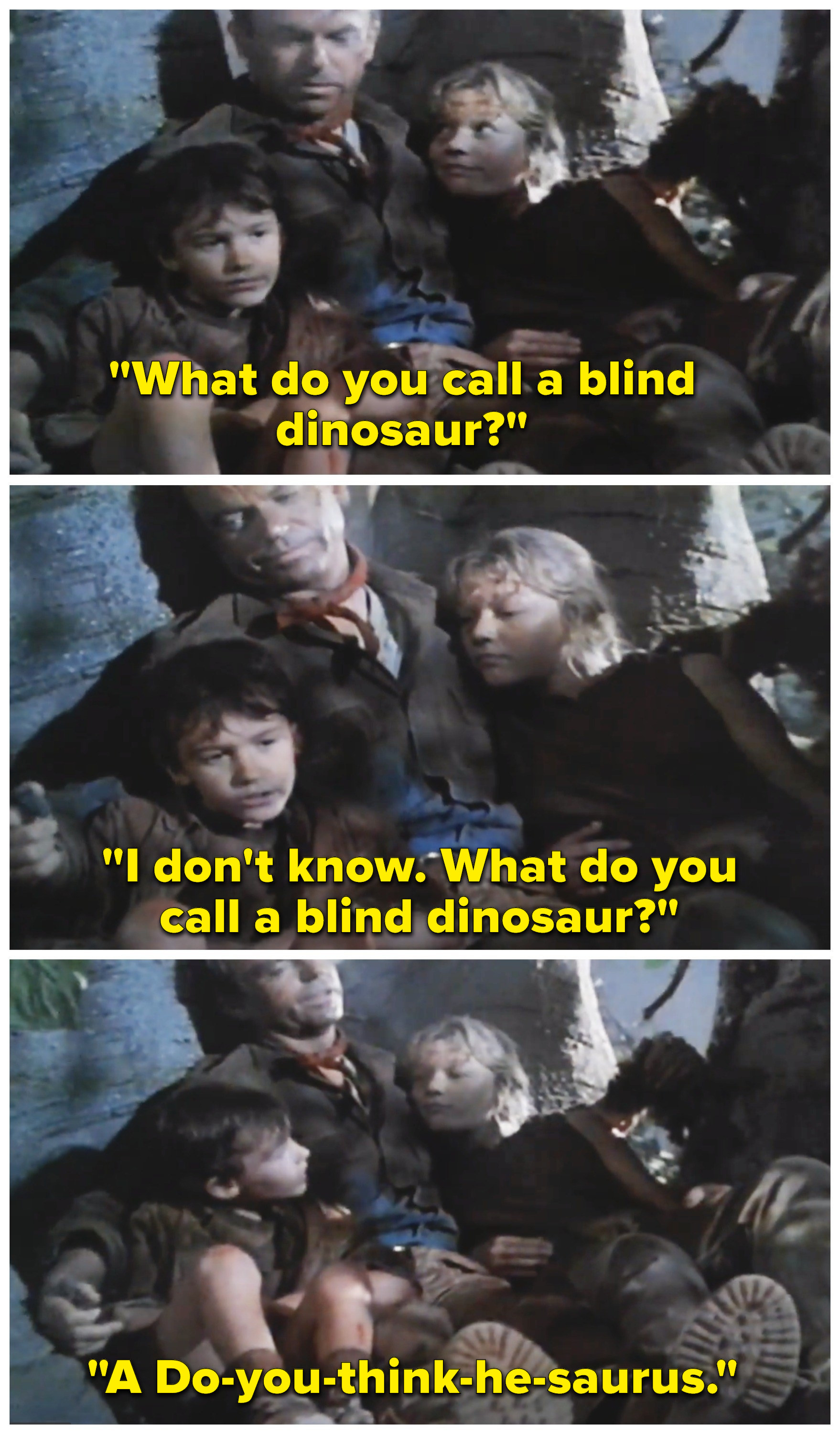 3.
In A Prairie Home Companion, when Lefty (John C. Reilly) tells Dusty (Woody Harrelson) this one while performing the song "Bad Jokes":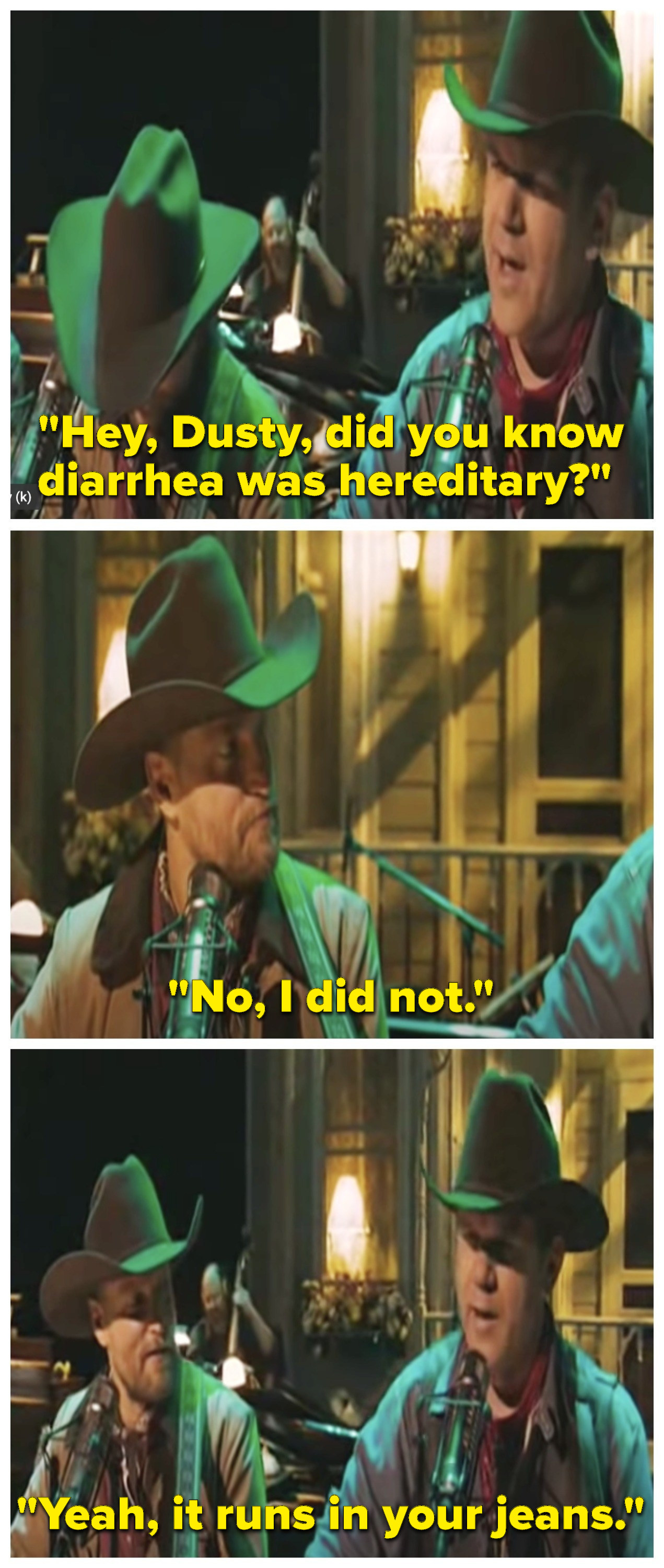 4.
In Coming to America, when Saul (Eddie Murphy) tells the guys at the barbershop this golden oldie:

5.
In Kiss Kiss Bang Bang, when Perry (Val Kilmer) directed this angry joke at Harry (Robert Downey Jr.):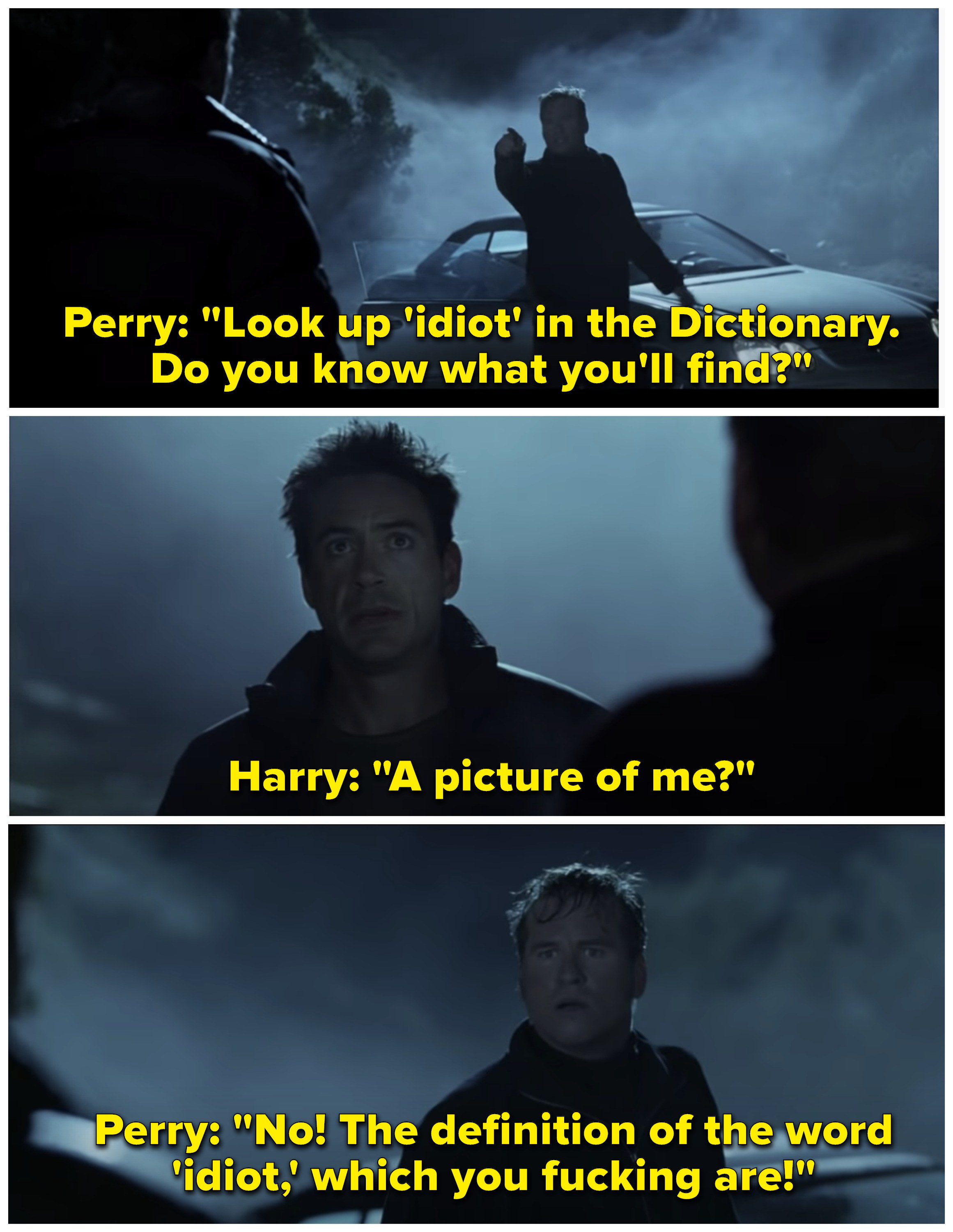 6.
When the android Andrew (Robin Williams) told this joke in Bicentennial Man: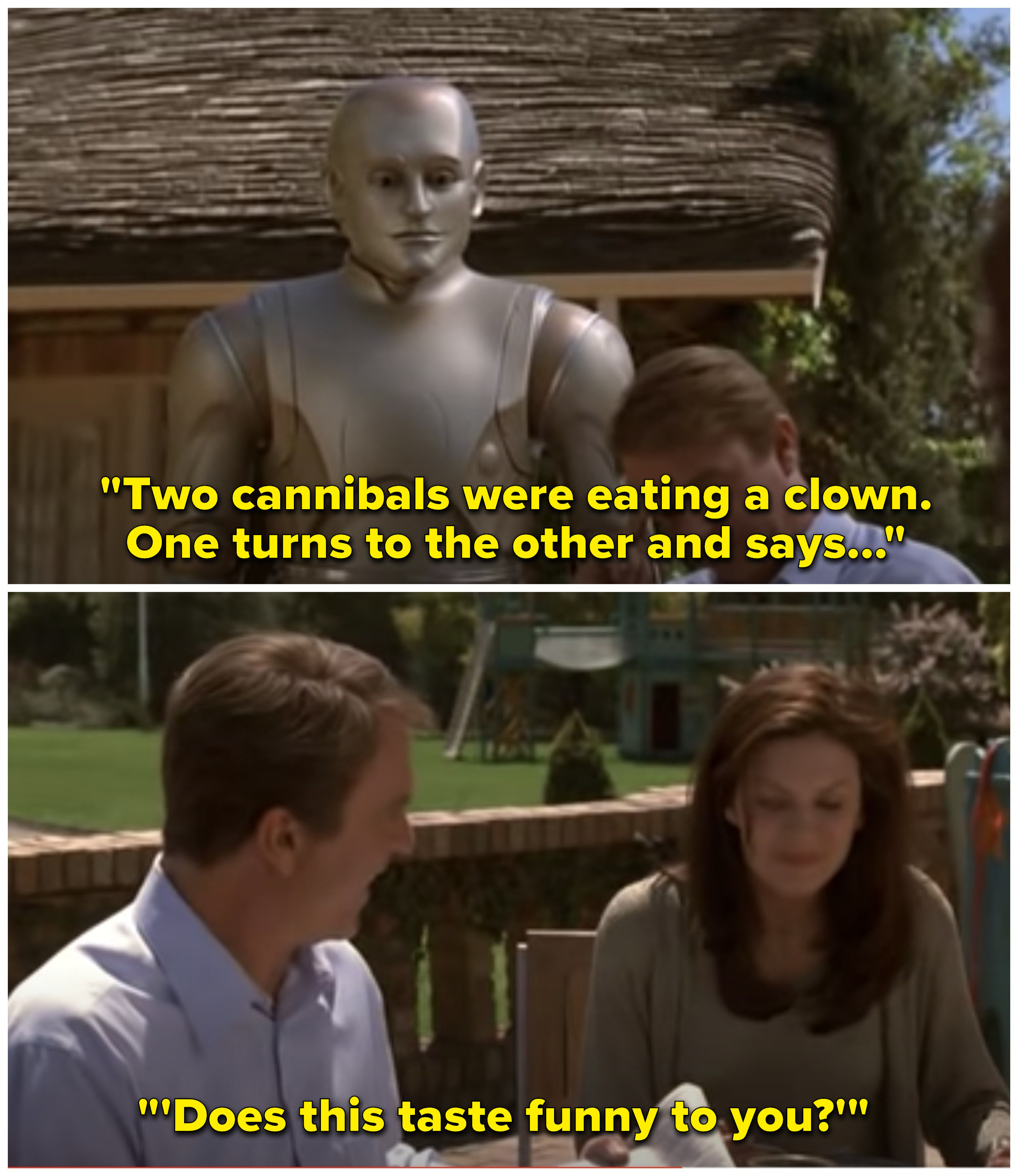 7.
In Pulp Fiction, when Mia (Uma Thurman) told this joke:

8.
In Her, when Theodore (Joaquin Phoenix) told his A.I. virtual assistant Samantha this one: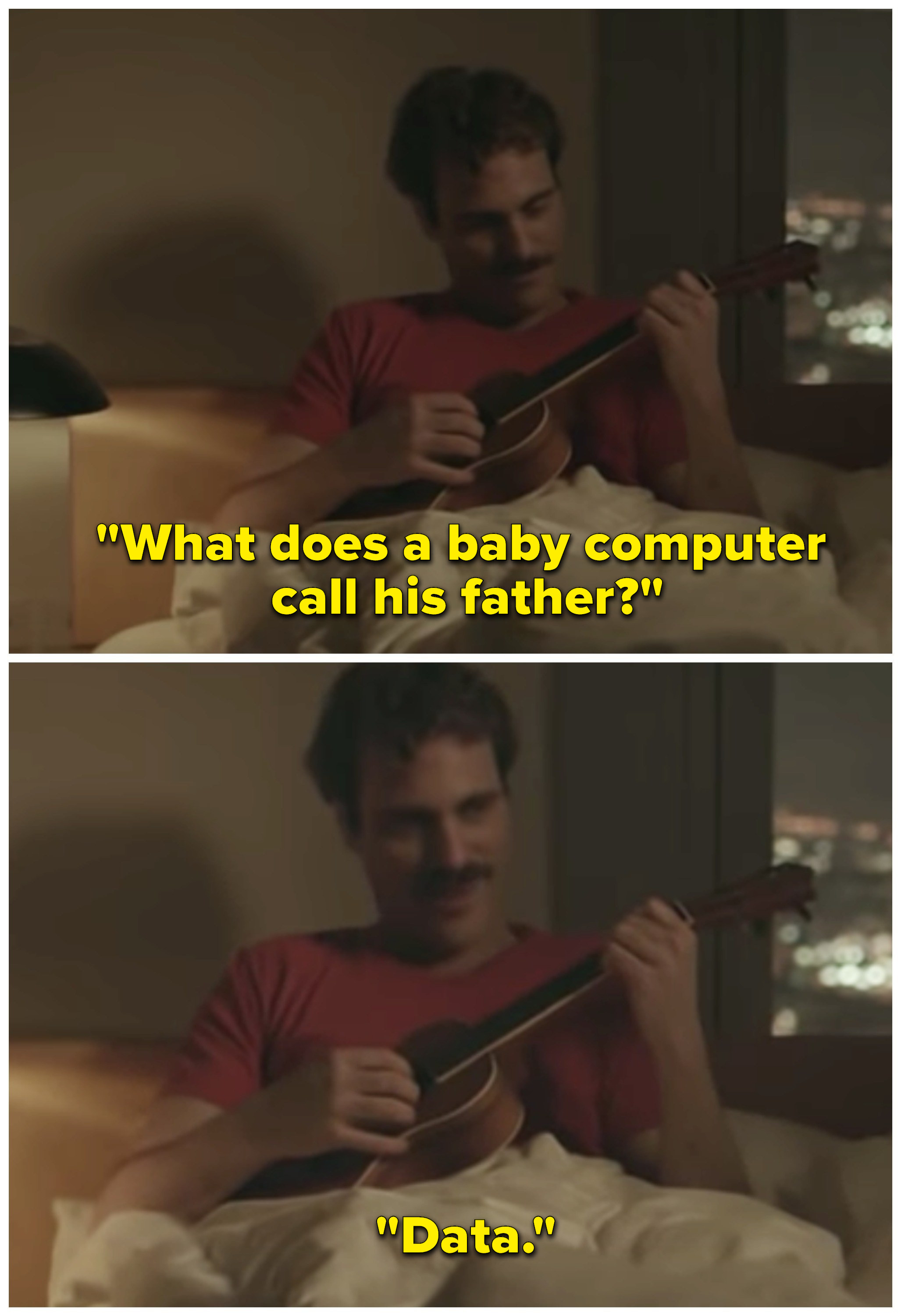 9.
In 28 Days Later, when Mark (Noah Huntley) tells this animal-themed joke: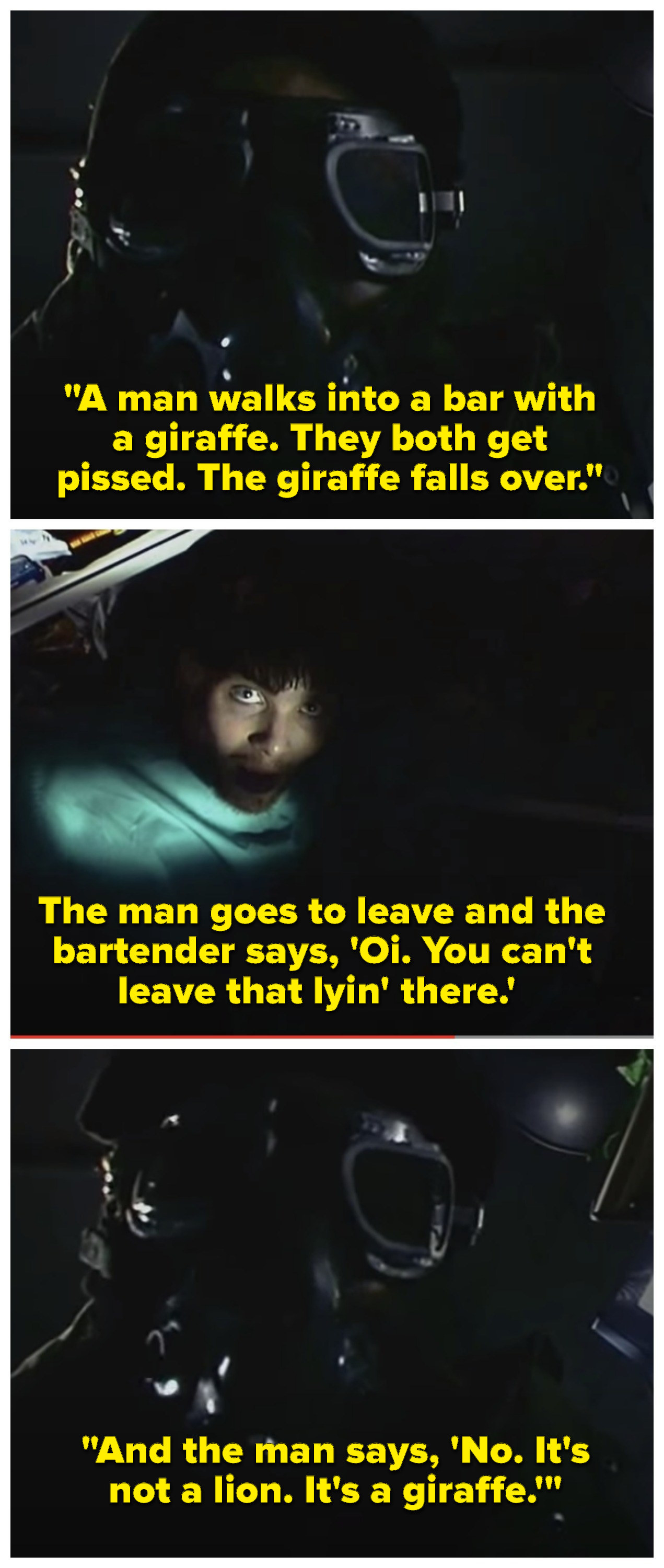 10.
In Fargo, when Marge (Frances McDormand) told this yucker: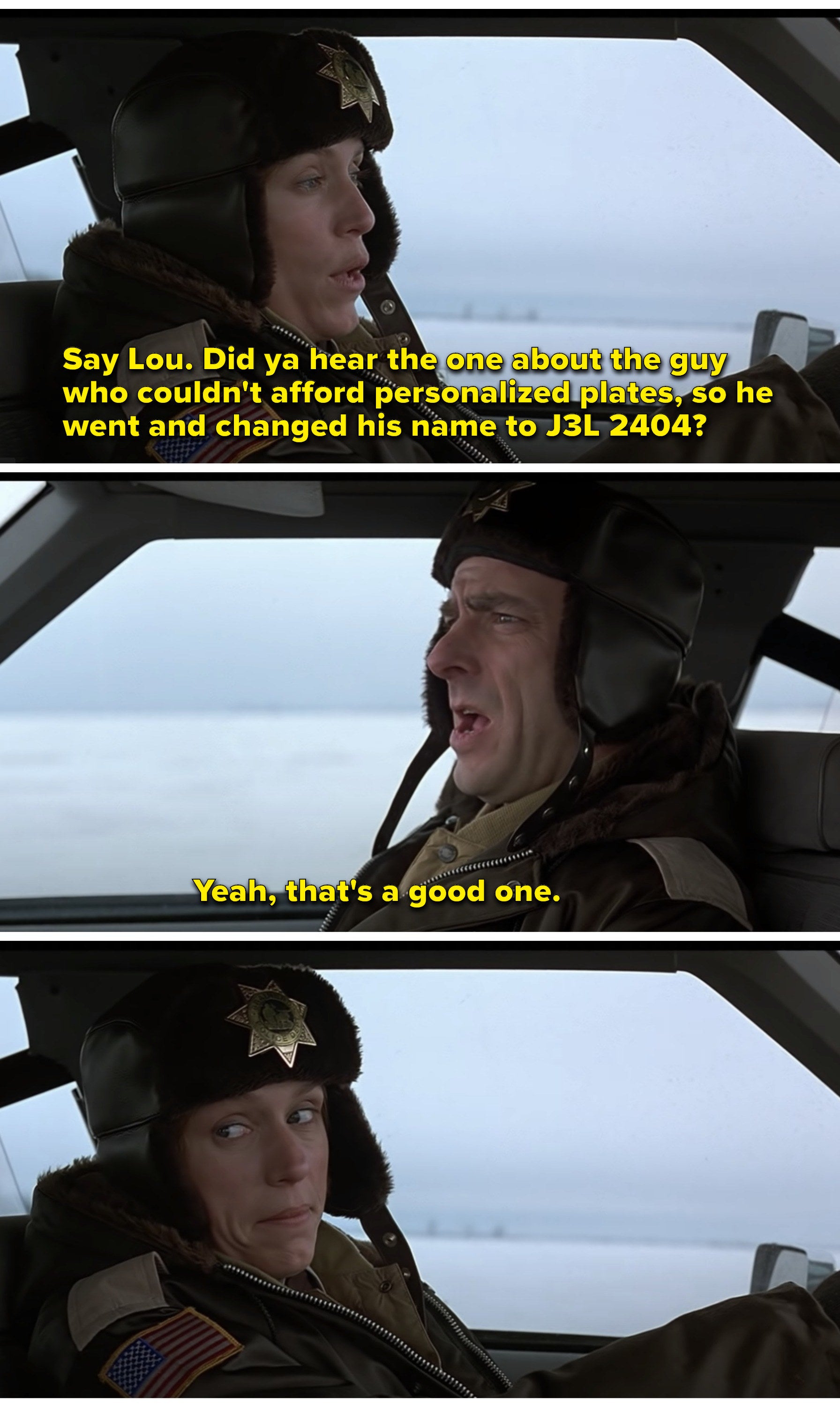 11.
In Mary Poppins, when Uncle Albert (Ed Wynn) told this funny one that started out sad:
12.
In The Pursuit of Happyness, when Chris Jr. (Jaden Smith) told this joke that'll make you think: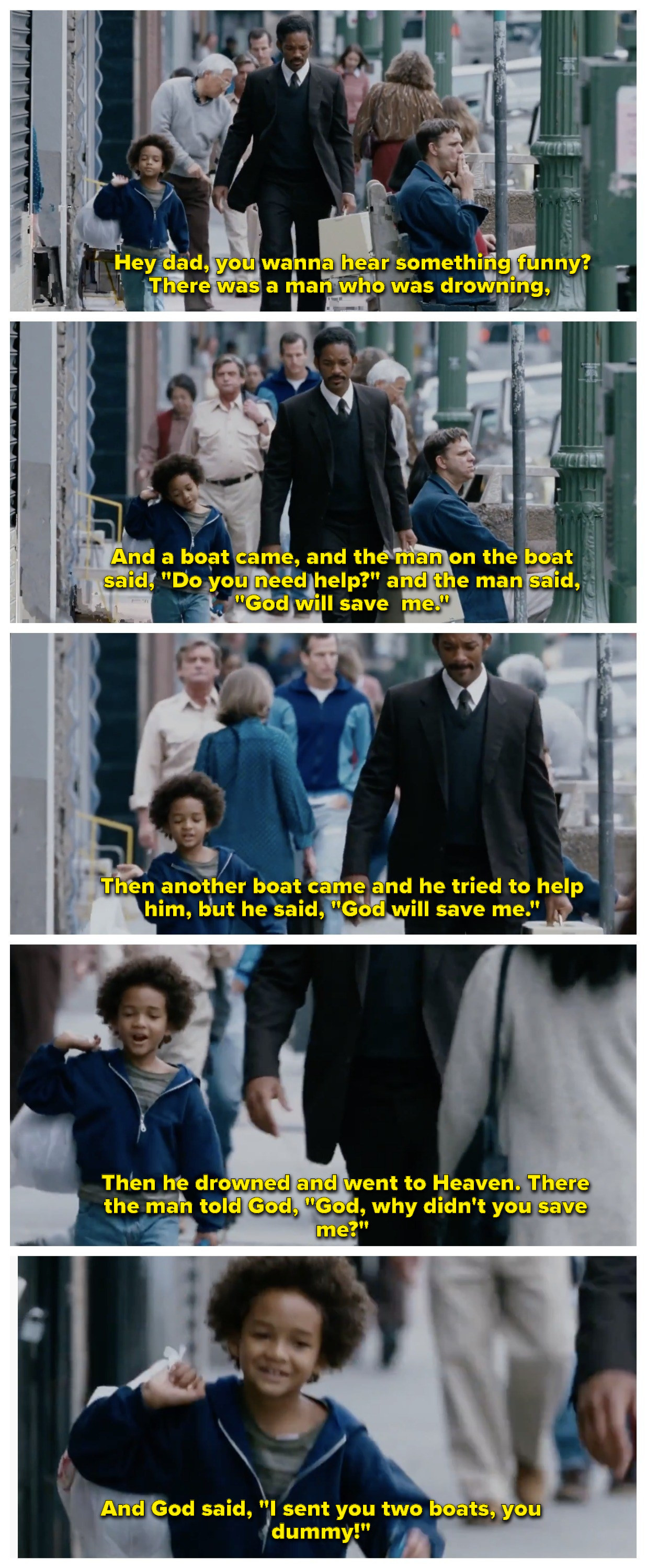 13.
And in What About Bob?, when Bob (Bill Murray) gets the whole hospital laughing: