6.
An Asian woman before drinking alcohol and after when she experienced "Asian flush":
15.
And a deaf dog before and after his owner signed "Good dog" at him: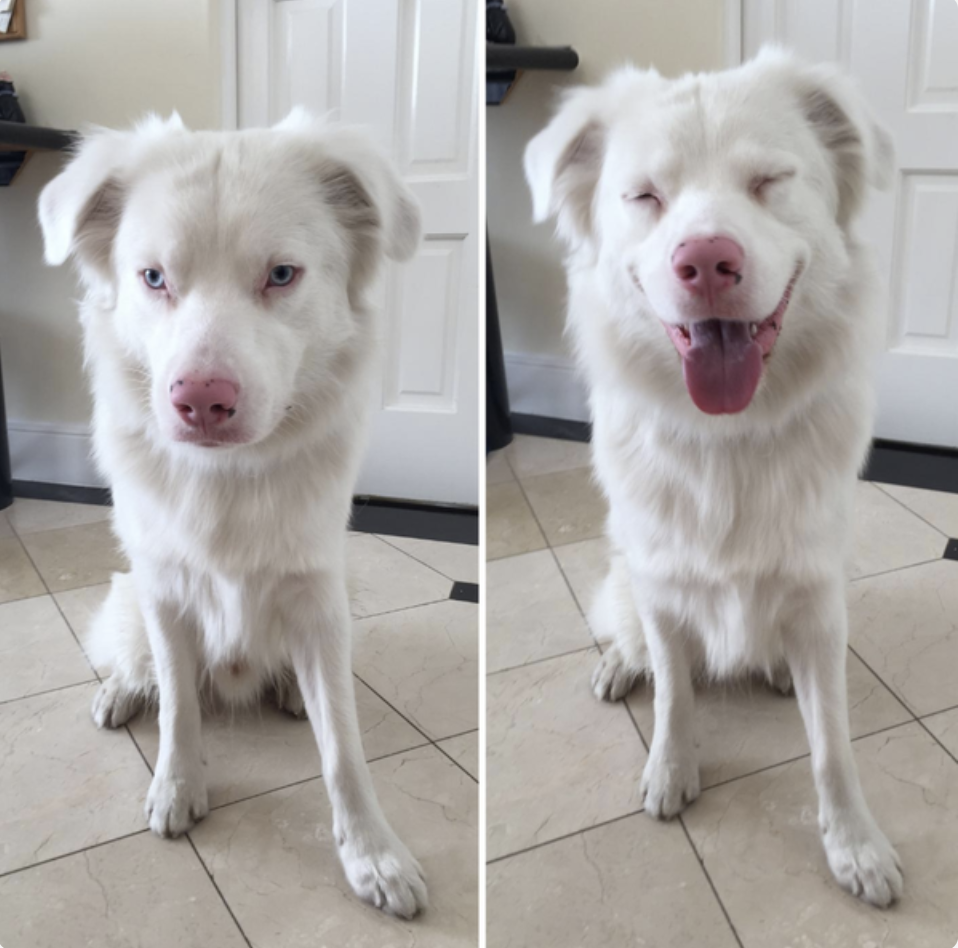 17.
A bald eagle who'd had his beak shot off by a poacher, before and after receiving a prosthetic beak: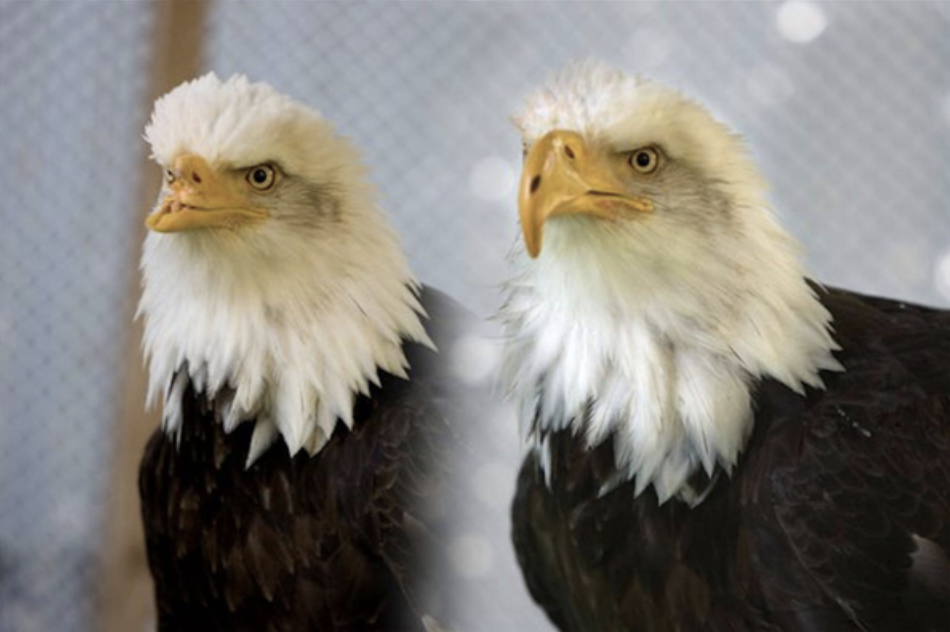 27.
A scene from 2011's Rise of the Planet of the Apes before and after the digital visual effects were added:
28.
A 19th century oil panting before and after restoration: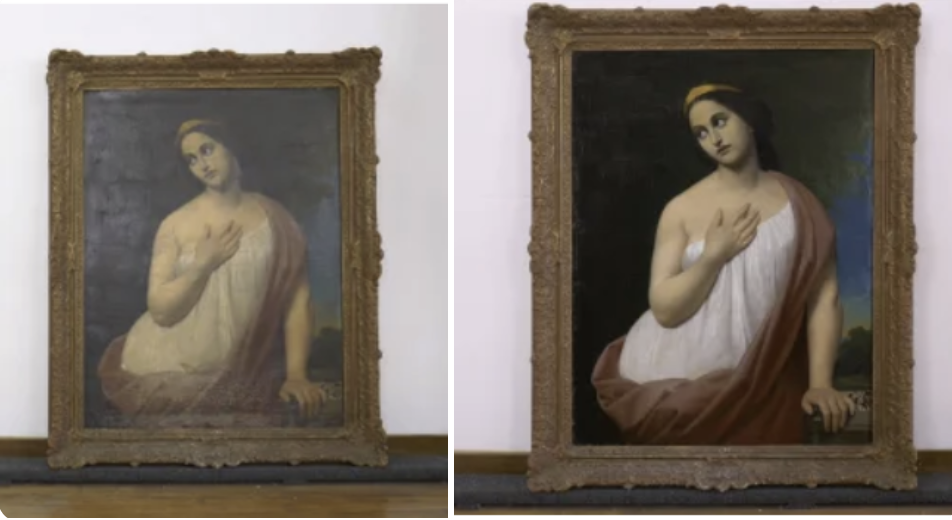 29.
OJ Simpson's book If I Did It (where he laid out what he called a "hypothetical" description of how he could have killed Nicole Brown Simpson and Ronald Goldman) before and after a bankruptcy court awarded the book's rights to the Goldman family.