1.
Vince Vaughn was arrested and charged with assault while filming 2001's Domestic Disturbance.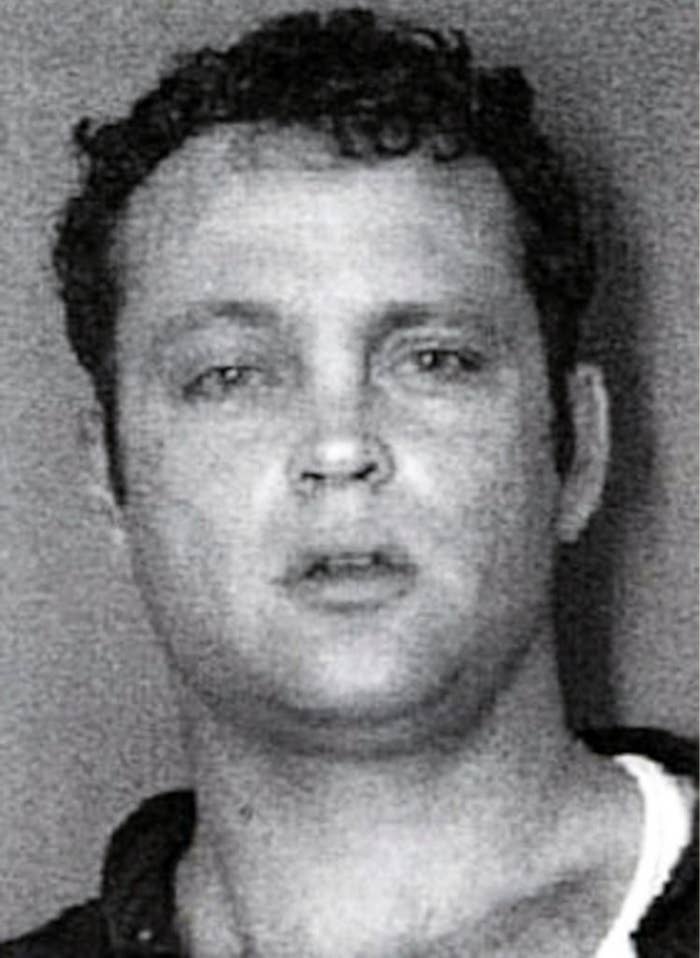 At 2:30 a.m., Vaughn asked another patron to step outside, and a crowd of 40-50 people in no position to operate heavy machinery followed. Surprisingly, Vaughn and the other guy ended up shaking hands, but then, things took a sudden and violent turn...toward costar Steve Buscemi.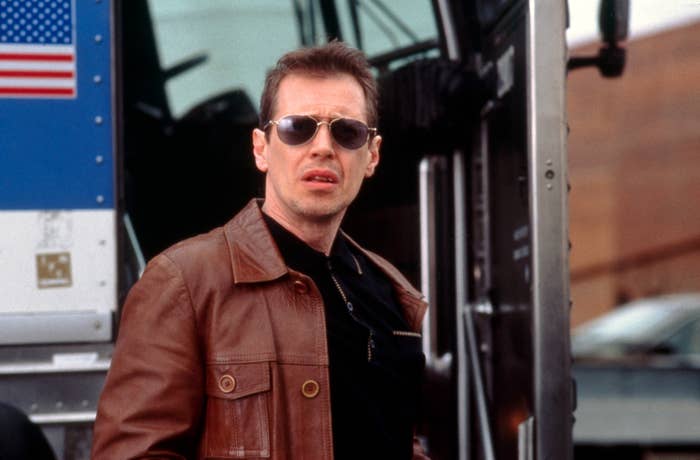 Another patron, Timothy Fogerty, is reported to have yelled, "Who wants to get sliced?" before brandishing a knife at Buscemi. After the Fargo star tried to kick the knife out of his hand, the guy "savagely attacked" Buscemi, cutting his face, neck, and hands. Thankfully, Buscemi was rushed to a local emergency room where he was treated. He later told GQ, "I came close to death. That was probably the closest I've been, besides being hit by a bus and a car."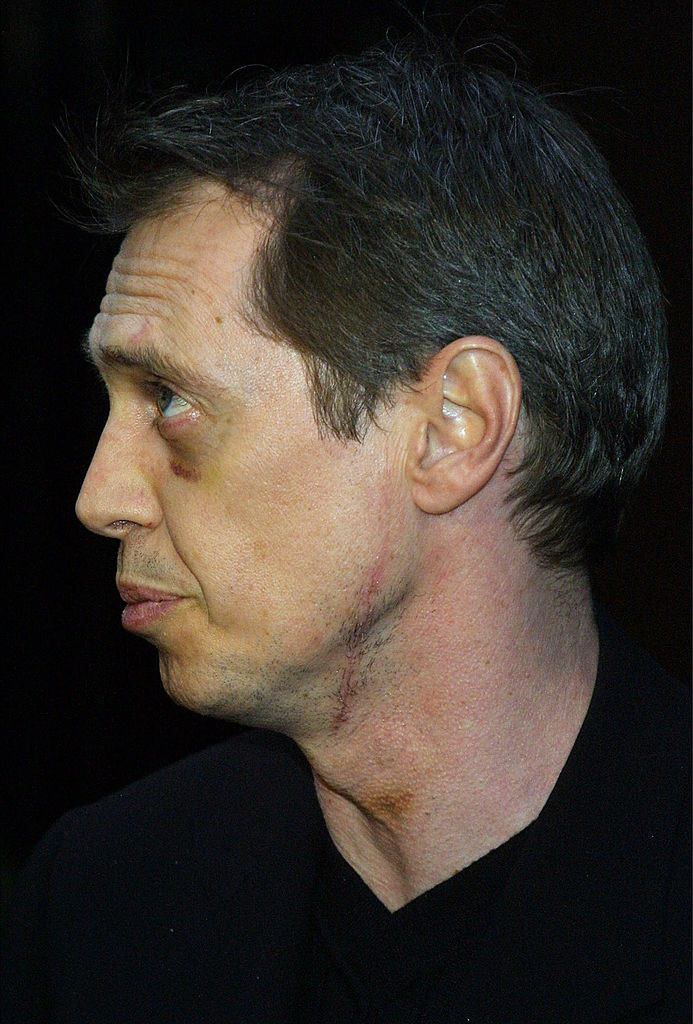 In the chaos immediately following the knife attack, Vaughn and Rosenberg got into fights with locals, and police arrested them. Vaughn and Rosenberg were briefly taken to jail and later charged with assault, but had the charges dropped after they agreed never to return to a bar in Wilmington and receive alcohol counseling. Fogerty, meanwhile, received 180 days in jail and three years probation for his attack on Buscemi.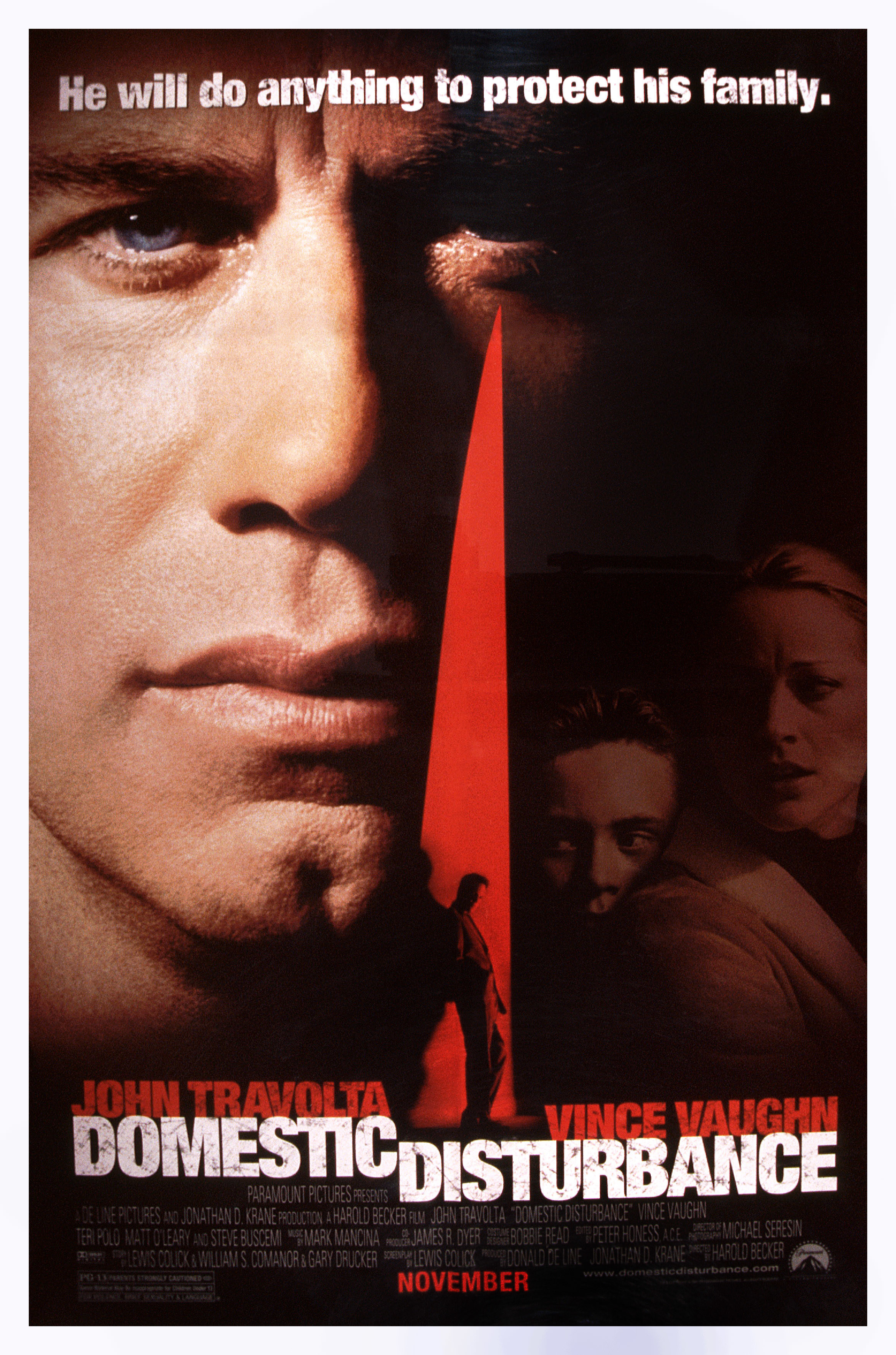 2.
Eliza Dushku and Jesse Bradford were arrested — and jailed! — while on a trip to Tijuana in the middle of filming the 2000 cheerleading opus Bring It On.
"It was before one of the outdoor scenes — I think it was the car wash scene — they had barely made it to set, and all that information was kept from me because, why fill my head with such nonsense?" Reed continued. "The actors made it to set and were shooting. It was only after the fact I learned there was such an amazing story. I would like to make a movie about that night: cheerleaders gone wild in Mexico!"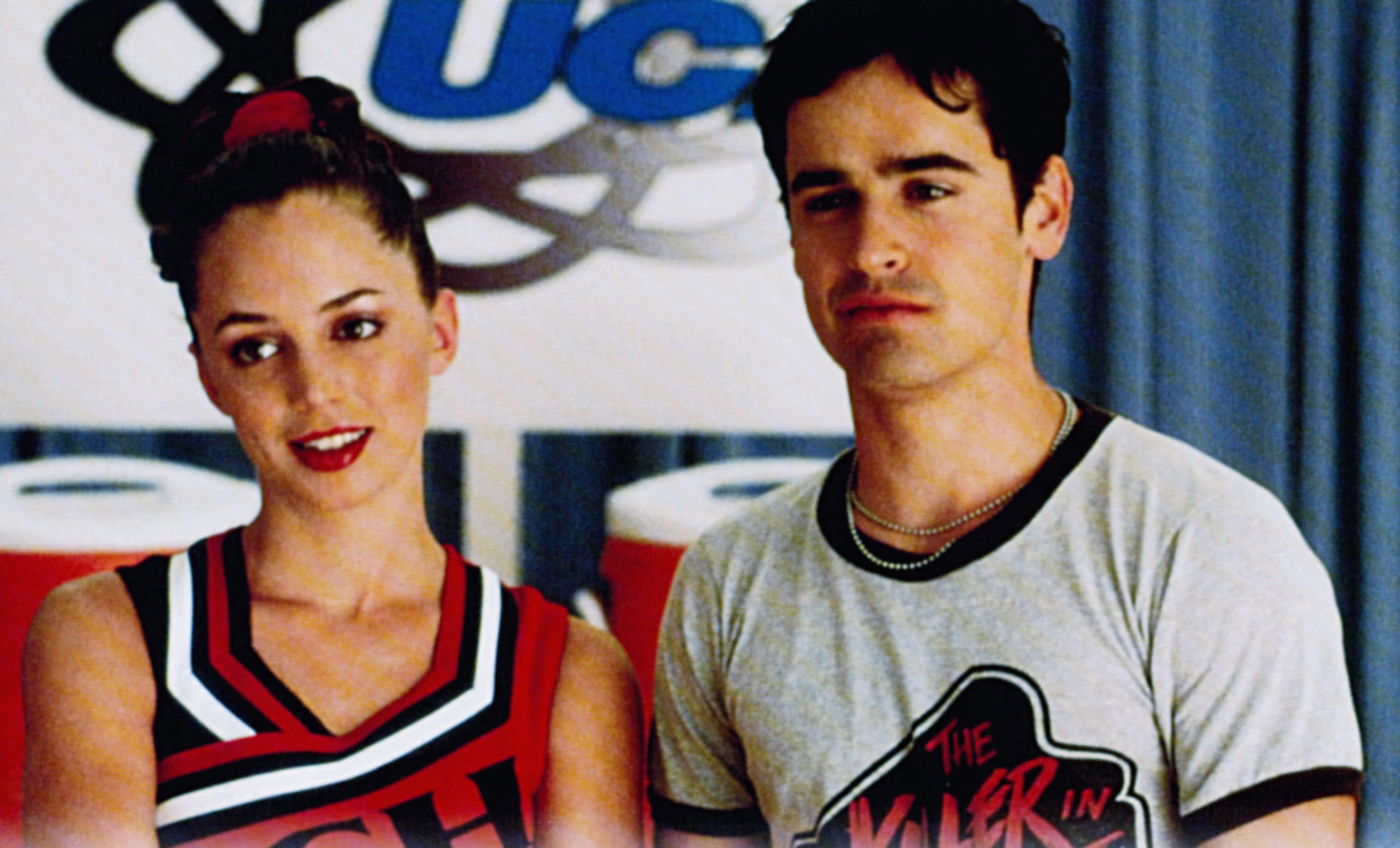 It should be added that star Kirsten Dunst was just 17 at the time and stayed blissfully far away from all of the off-set debauchery!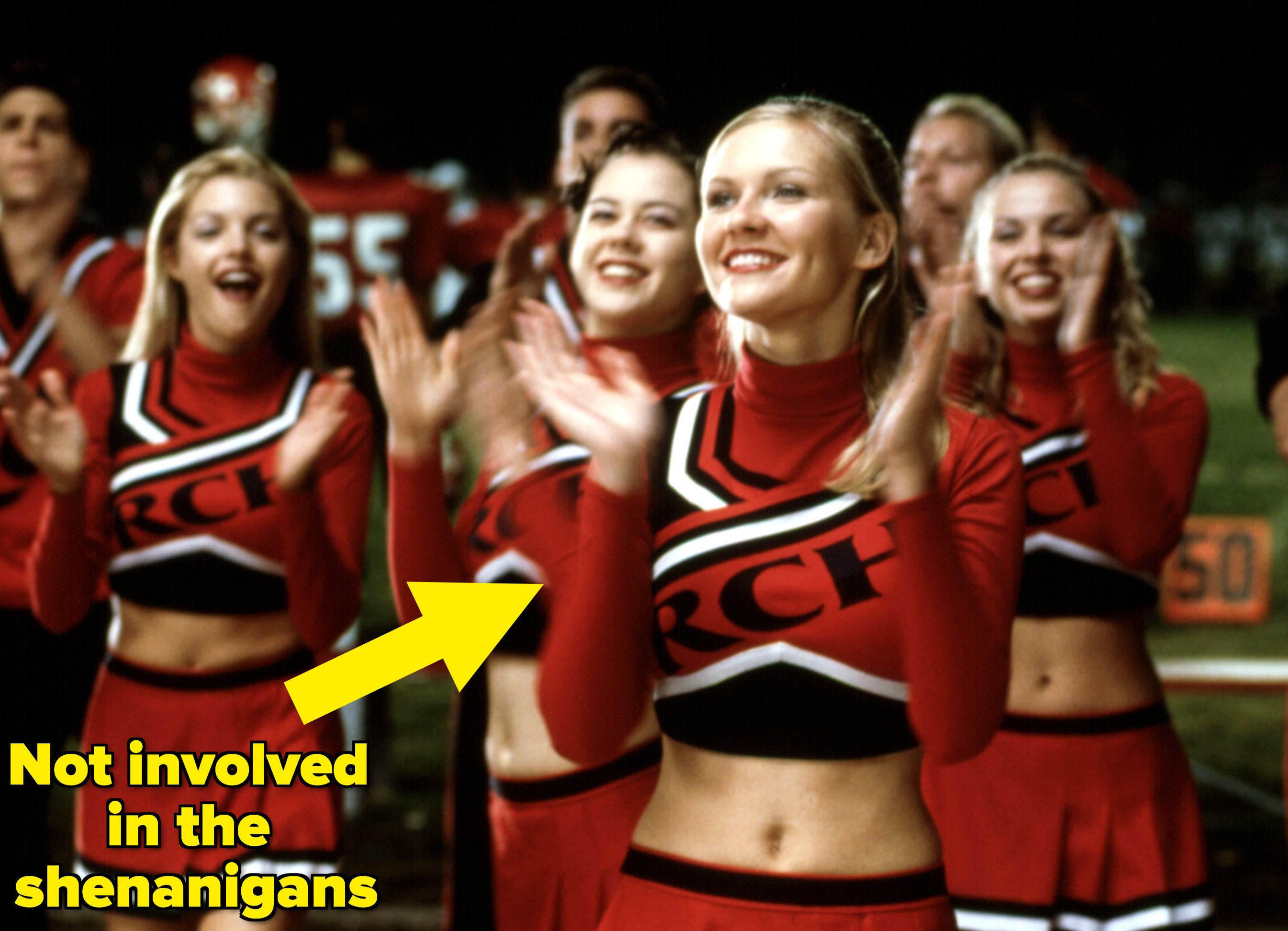 3.
Shia LaBeouf was arrested for public drunkenness and disorderly conduct in the middle of filming The Peanut Butter Falcon.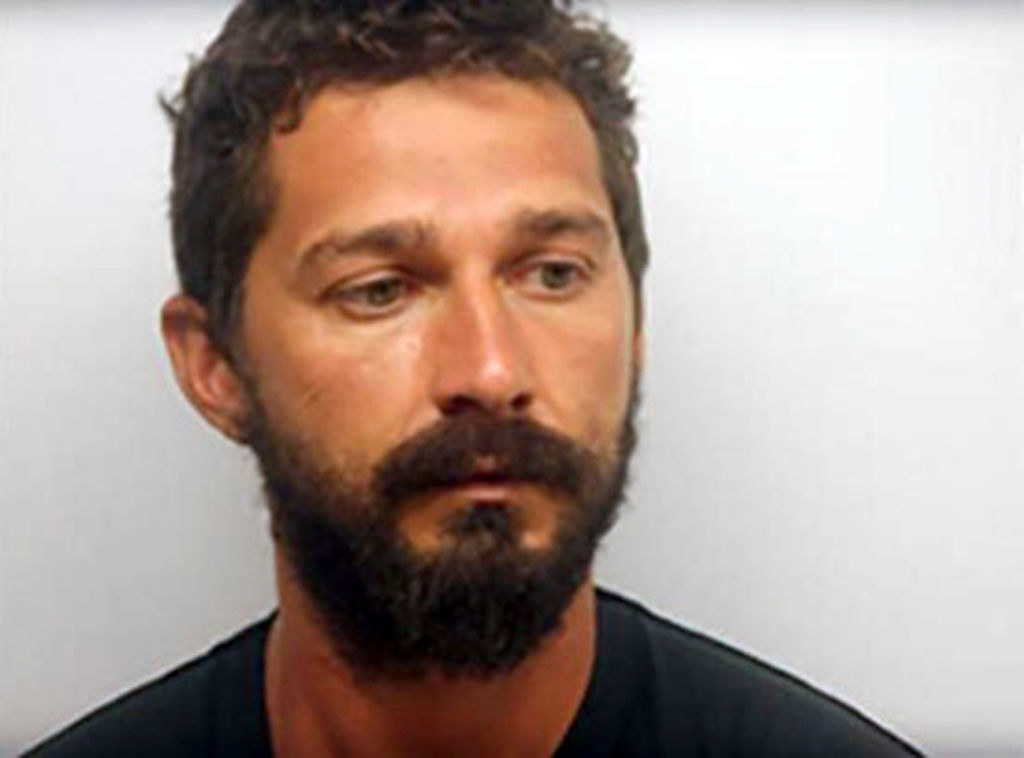 Despite his arrest, the production managed to continue uninterrupted. LaBeouf — who had been arrested previously for disorderly conduct — told the Los Angeles Times this arrest was his hitting "bottom barrel" moment, adding, "I got out of jail, walked onto a film set. Nobody wanted to talk to me. Everybody was looking down, and me and him had to go get on a raft and film the rest of the movie."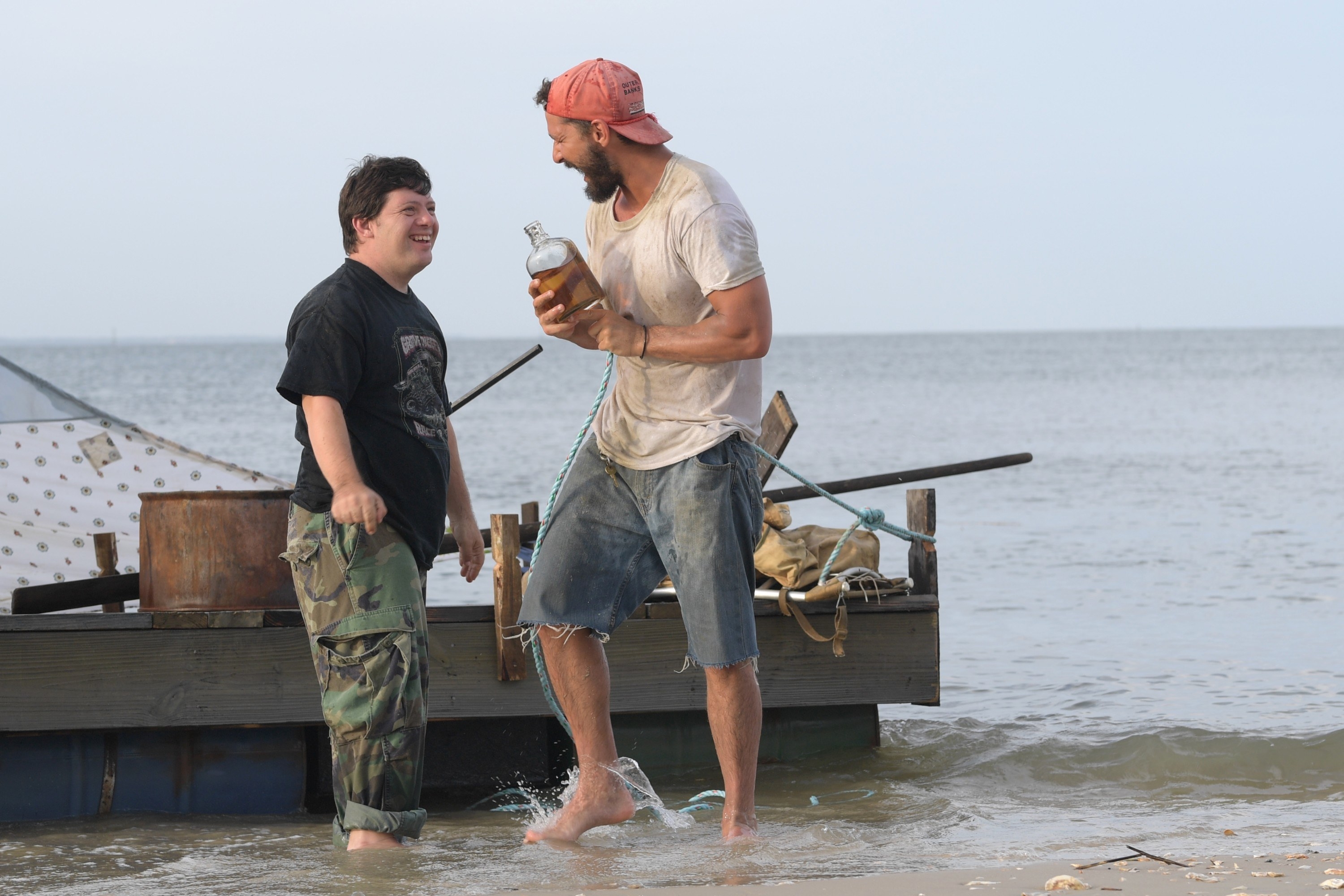 The "him" LaBeouf referred to was his talented co-star Zack Gottsagen, an actor with Down syndrome who, according to LaBeouf, was his "cheerleader" and "offered nothing but straight love."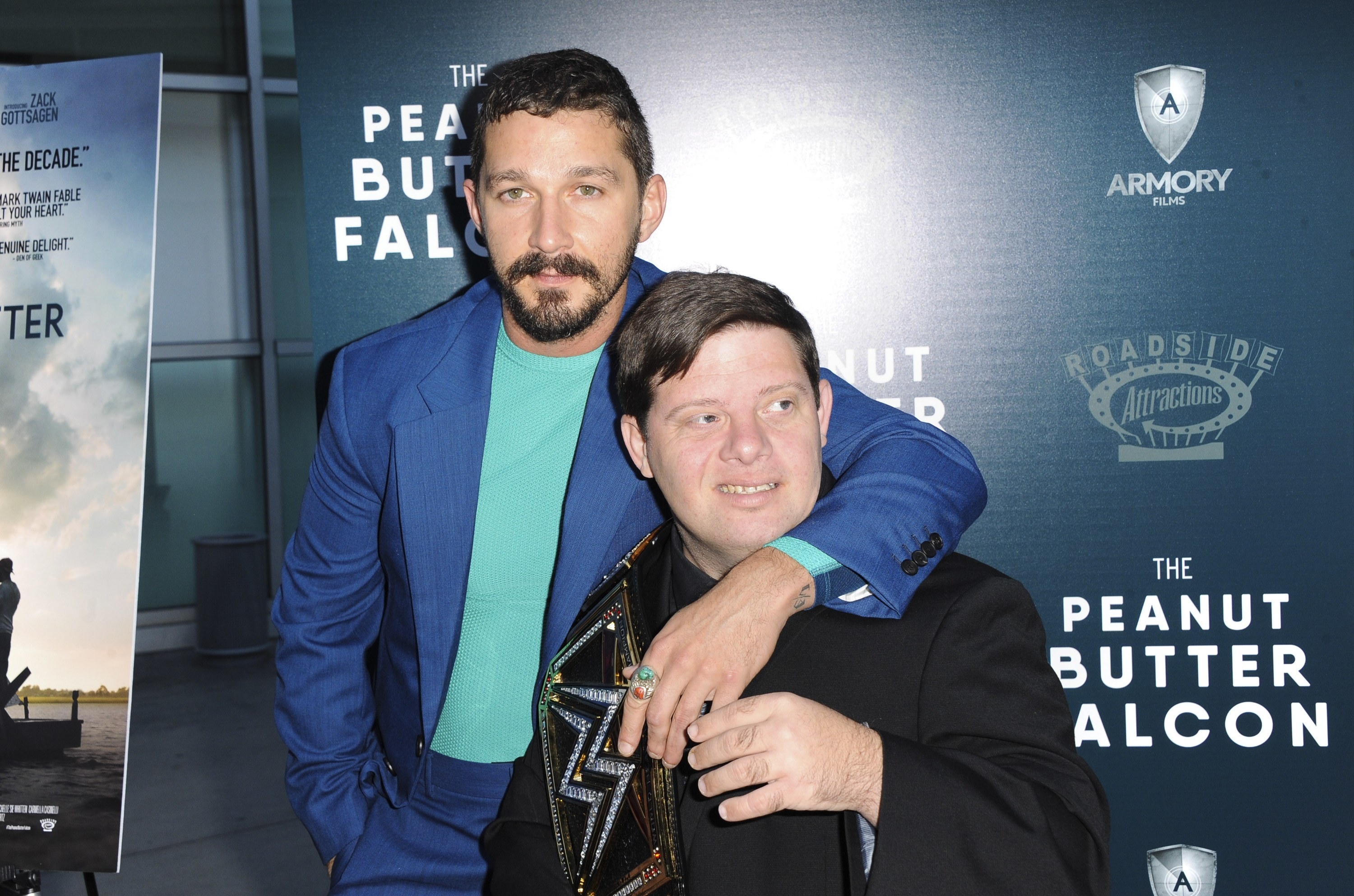 The Peanut Butter Falcon was a surprise hit, both critically and commercially, upon its release. LaBeouf, however, has since been charged with misdemeanor battery and petty theft over a June 12, 2020 fight with a man. He was also sued by his ex-girlfriend FKA Twigs — who he dated after filming The Peanut Butter Falcon — for sexual battery, assault, and infliction of emotional distress.
4.
Sean Penn was arrested after punching an extra on the set of his 1988 cop drama Colors.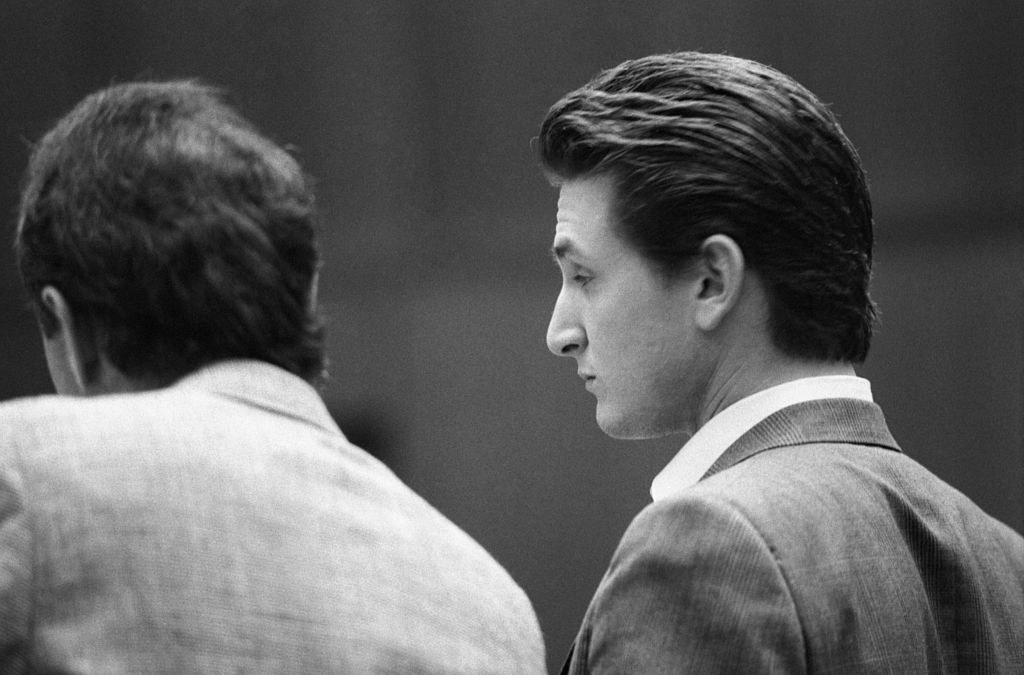 The production was taking a break from filming a scene at Venice Beach when an extra named Jeffrey Klein, who had been hired to skateboard past Penn and co-star Robert Duvall, decided to take a few photos of the two Hollywood legends.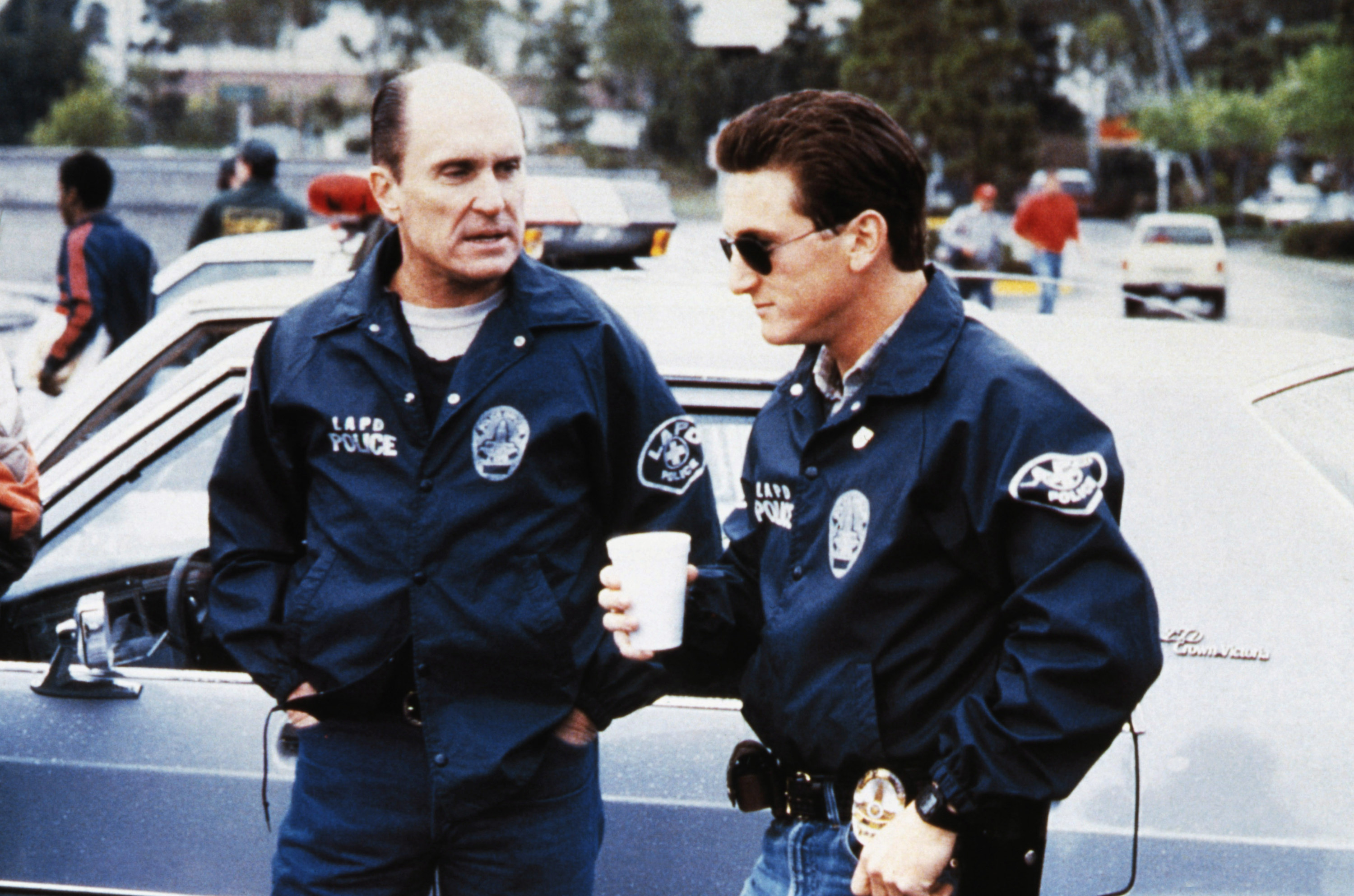 Why was he on probation, you ask? Well, at the time, Penn was married to Madonna — one of the '80s' biggest music icons — and there were a LOT of eyes on the couple. Penn, it seems fair to say, didn't deal well with all of the attention, and was arrested both in 1985 and 1986 for assaulting photographers. Then, later in 1986, he was charged with misdemeanor battery for assaulting a man he believed tried to kiss Madonna at a club.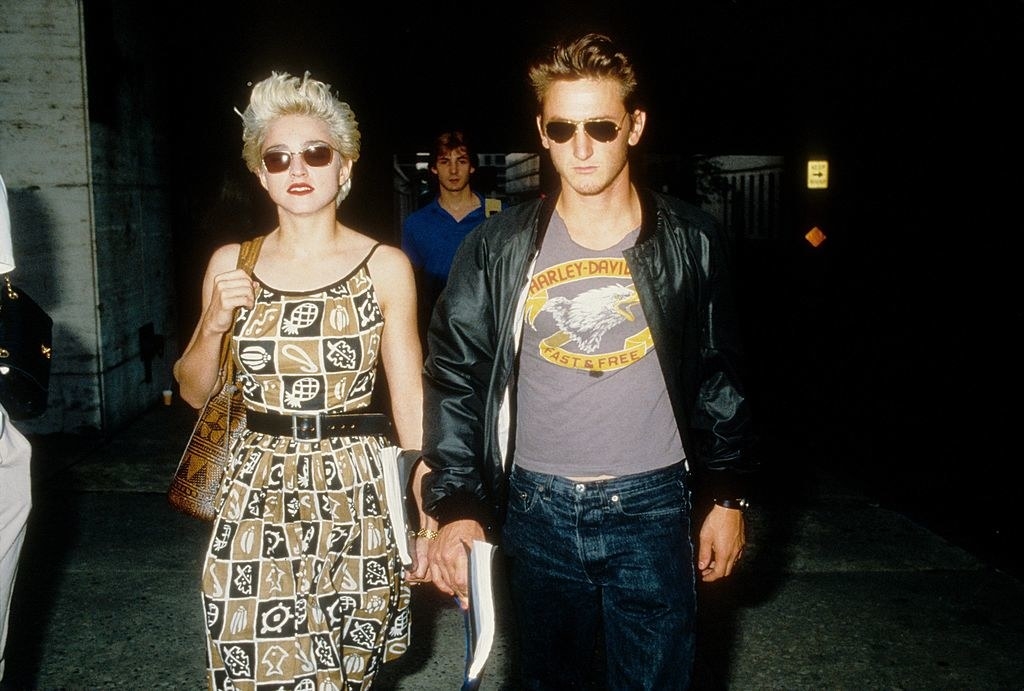 5.
James Remar (seen here in 1979's The Warriors) was arrested for drug possession while filming 1986's Aliens.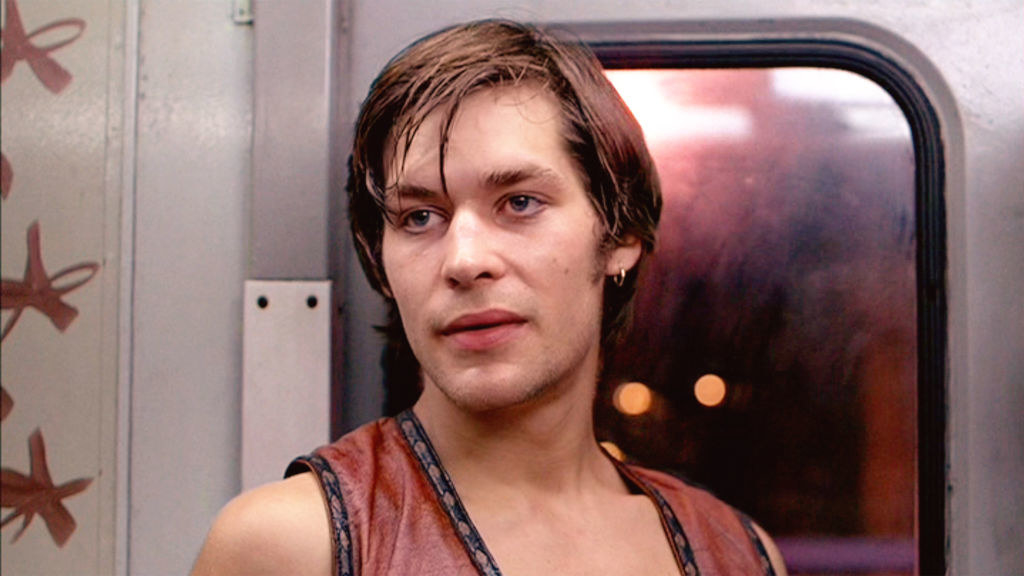 As opposed to the other actors on this list thus far, Remar was fired from the film. Cameron replaced him with Michael Biehn, who he had previously worked with on a little movie called The Terminator.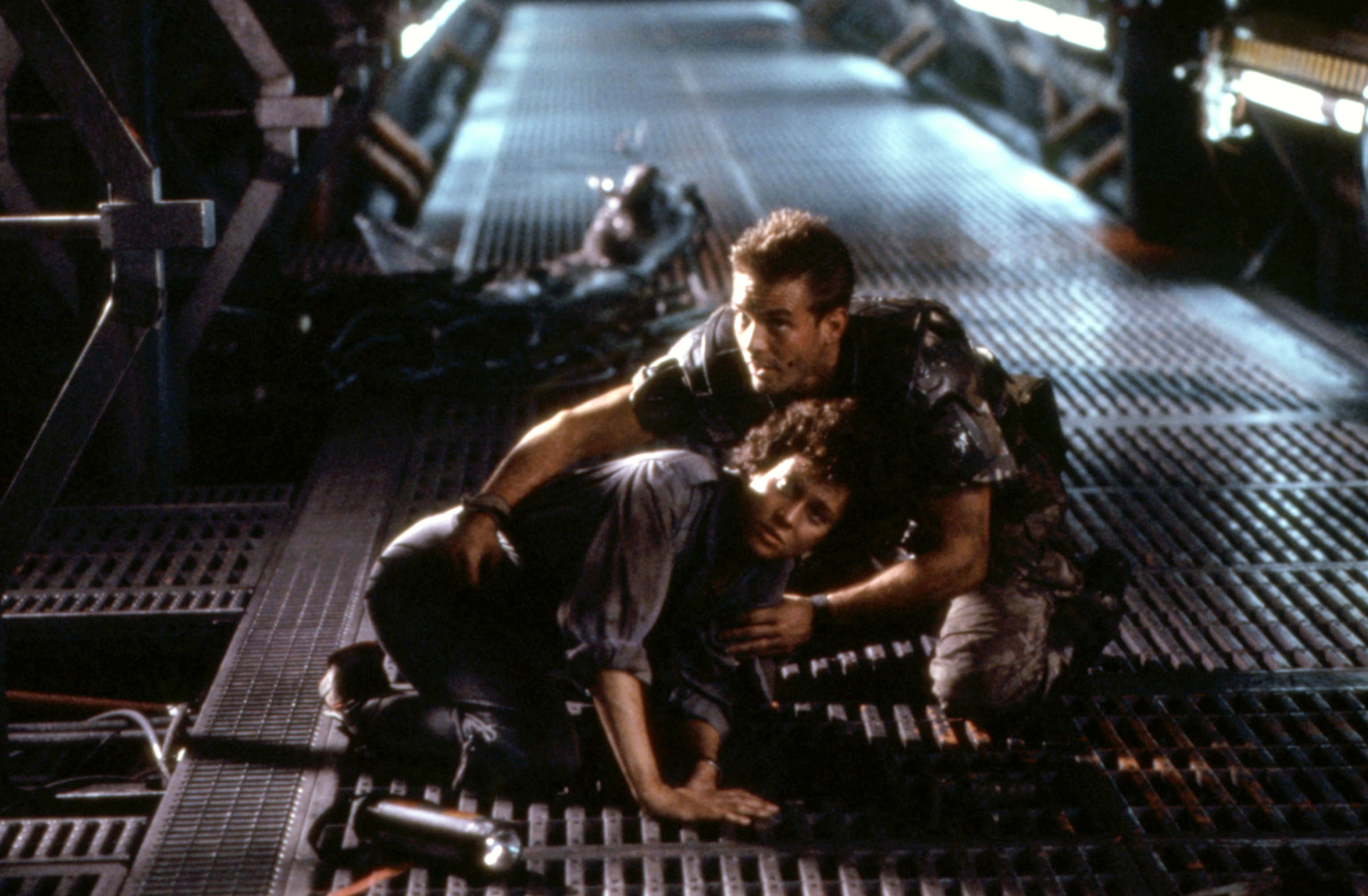 Thankfully, Remar overcame his issues with drugs and went on to have a long and successful career, appearing in everything from Sex and the City to Django Unchained.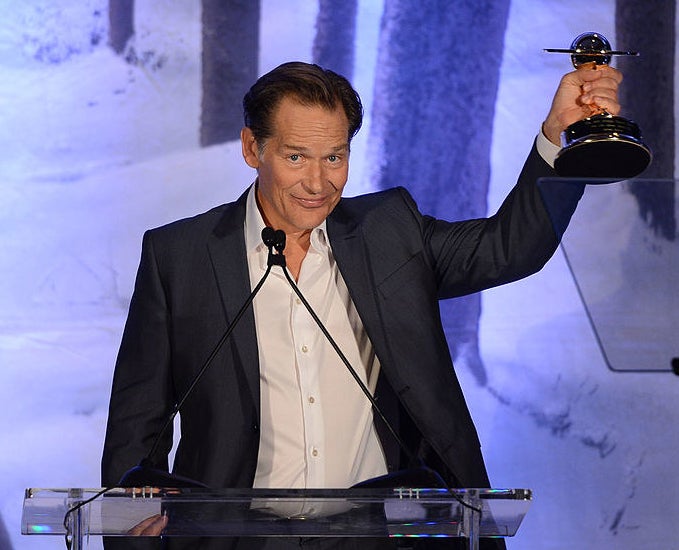 6.
Tiffany Haddish was arrested on suspicion of driving under the influence while filming the upcoming Haunted Mansion.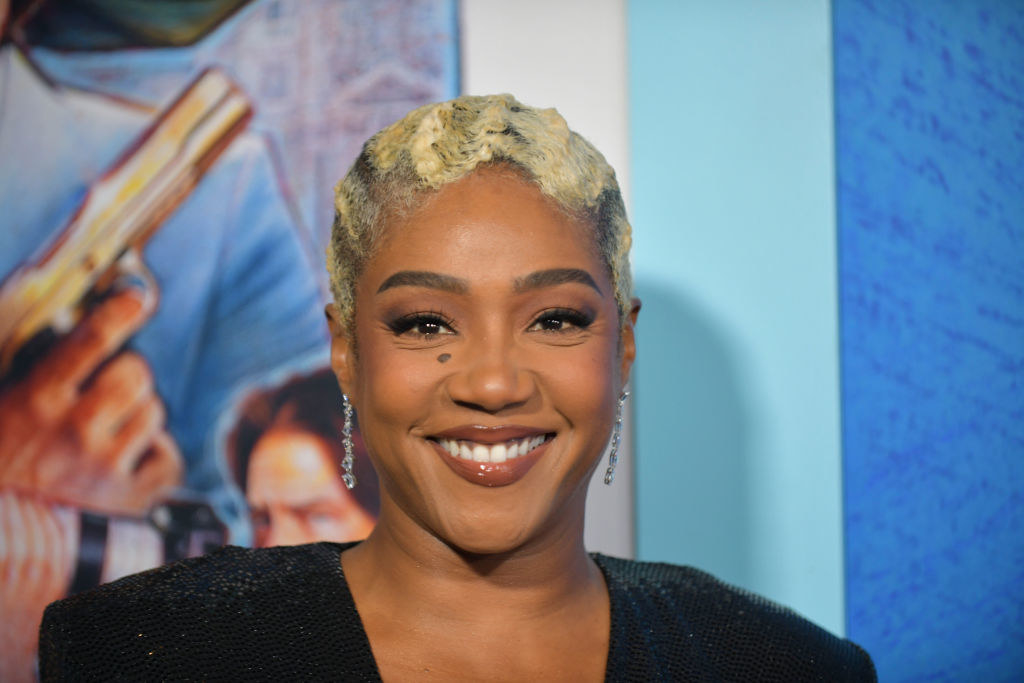 Haddish's arrest punctuated a difficult period for the comedian and actor, who — in addition to the death of her 13-year-old dog — had recently ended her relationship with rapper Common. She'd also just lost a couple close friends: music producer Carl Craig and her mentor, comedian Bob Saget.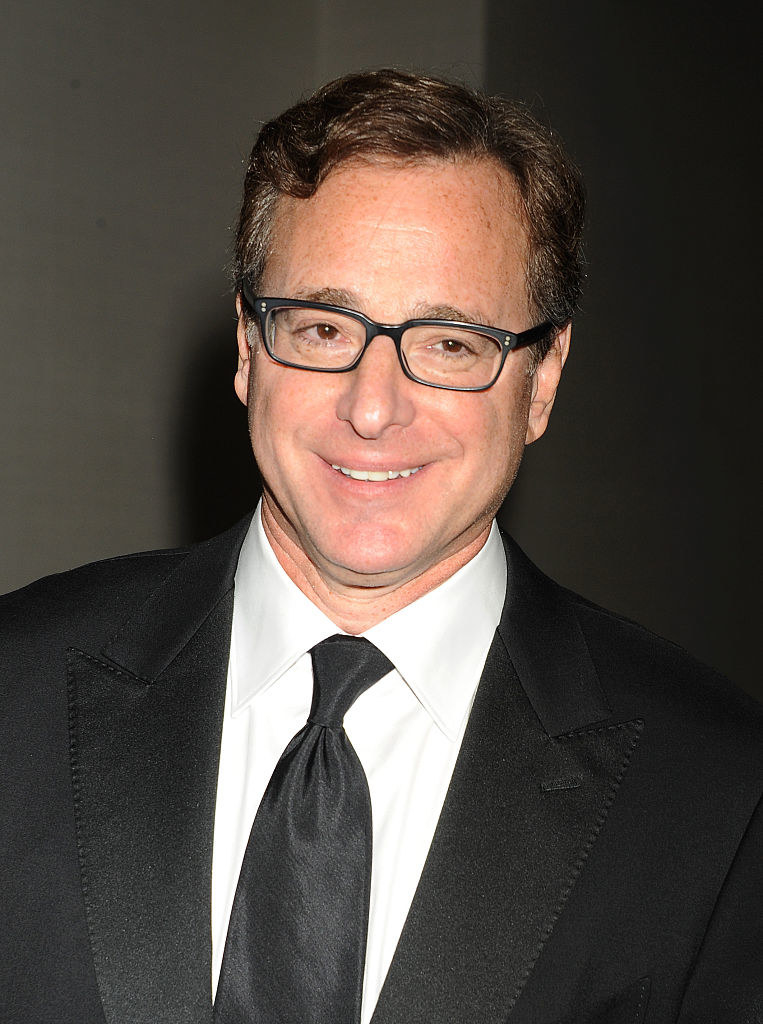 Thankfully, Haddish seemed to be in a better place in April when she guest hosted Ellen. She said she was "single and ready to mingle" and joked that she was going to turn her mugshot into an NFT.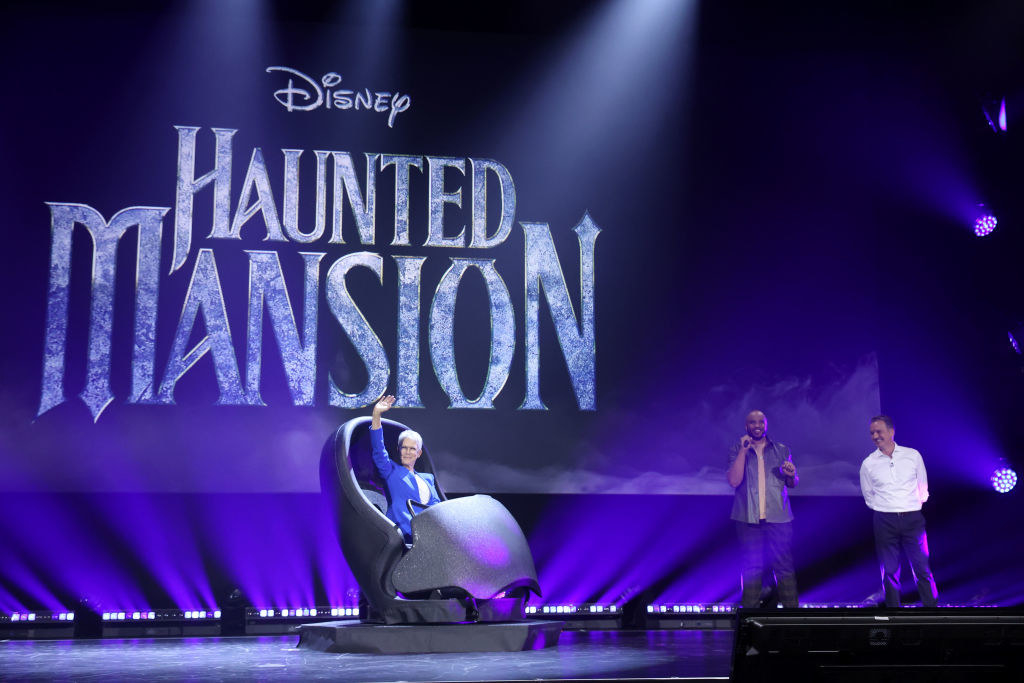 7.
Charlie Sheen was arrested on a charge of domestic violence while in the middle of filming Season 7 of Two and a Half Men.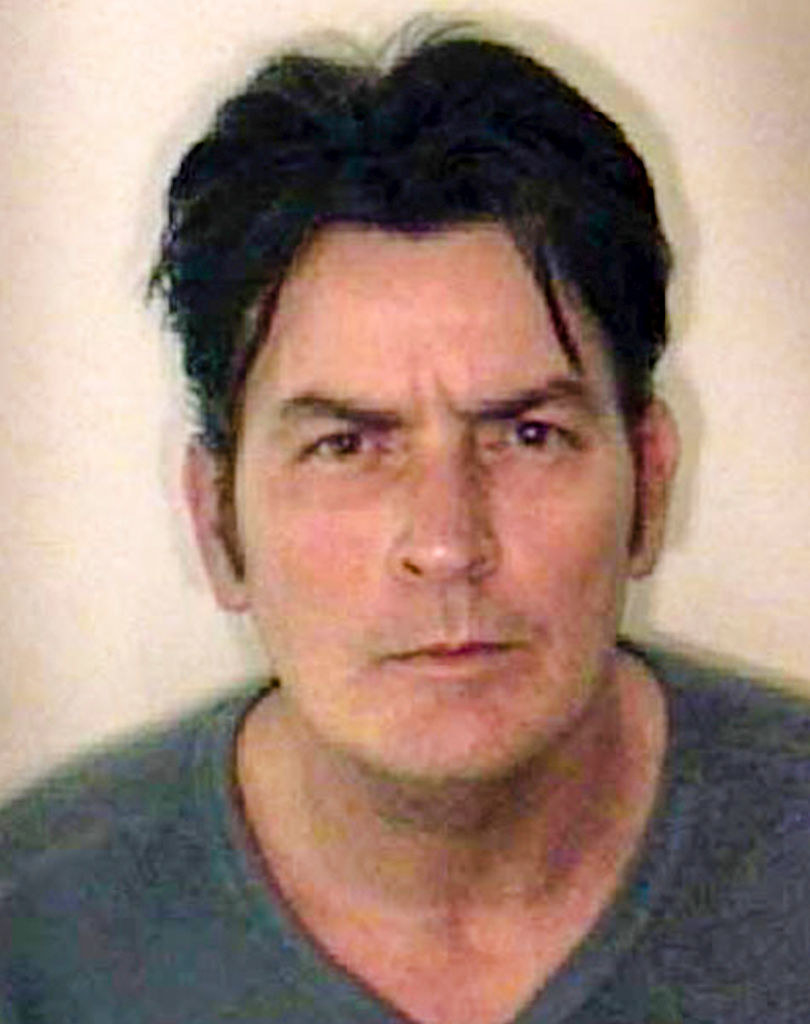 In the wake of the arrest (and a subsequent hospitalization after days of allegedly partying with drugs, according to Deadline), Sheen checked into rehab. Production of the wildly popular sitcom was put on hiatus, with executive producer Chuck Lorre, Warner Bros., and CBS releasing a statement saying, in part, "We are profoundly concerned for his health and well-being, and support his decision."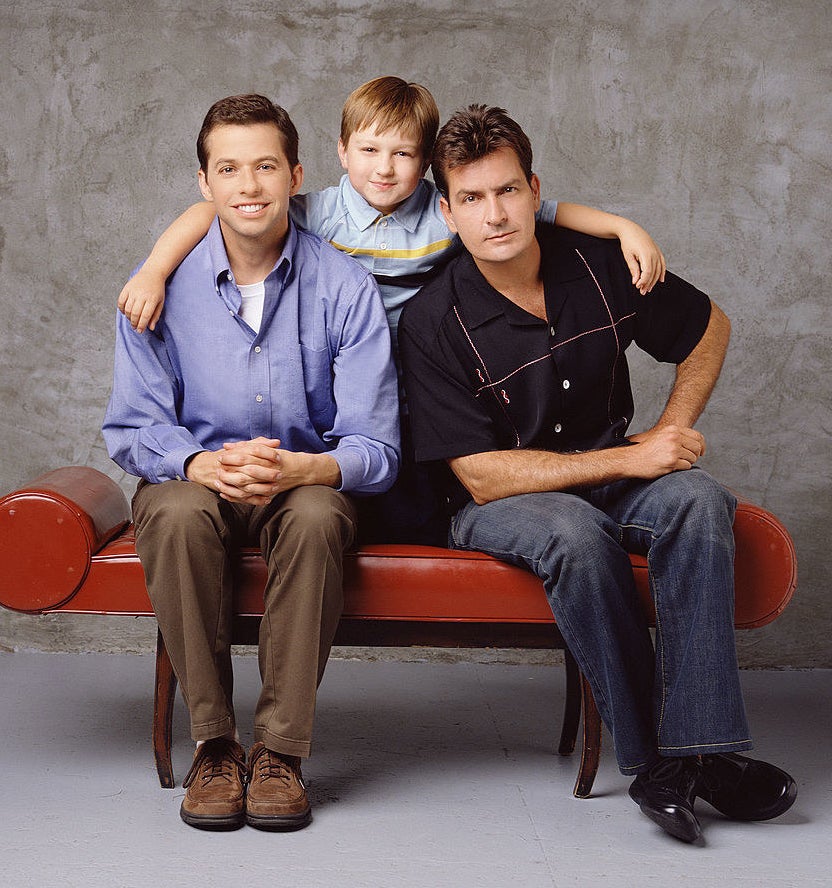 The show soon began production on another season, but Sheen's behavior only grew more erratic, leading to multiple hospitalizations, disputes with adult film stars, and finally, a pair of rambling interviews where he referred to Lorre as a "turd," "clown," and an anti-semitic term. Also, when discussing addiction, he rejected the idea that he had a disease and said he "cured it with his mind." The show was again put on hiatus.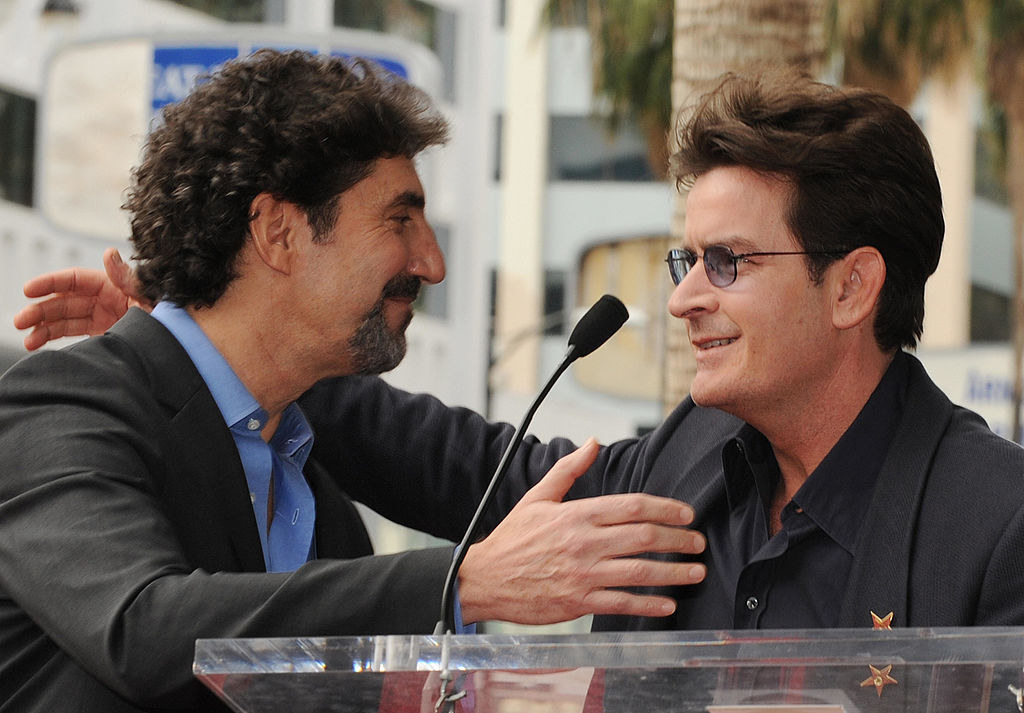 When Two and a Half Men returned for Season 9, Sheen was out (his character killed off), and Ashton Kutcher had joined the cast.
8.
Robert Downey Jr. was arrested on two separate occasions while filming the late '90s/early 2000s comedy drama Ally McBeal.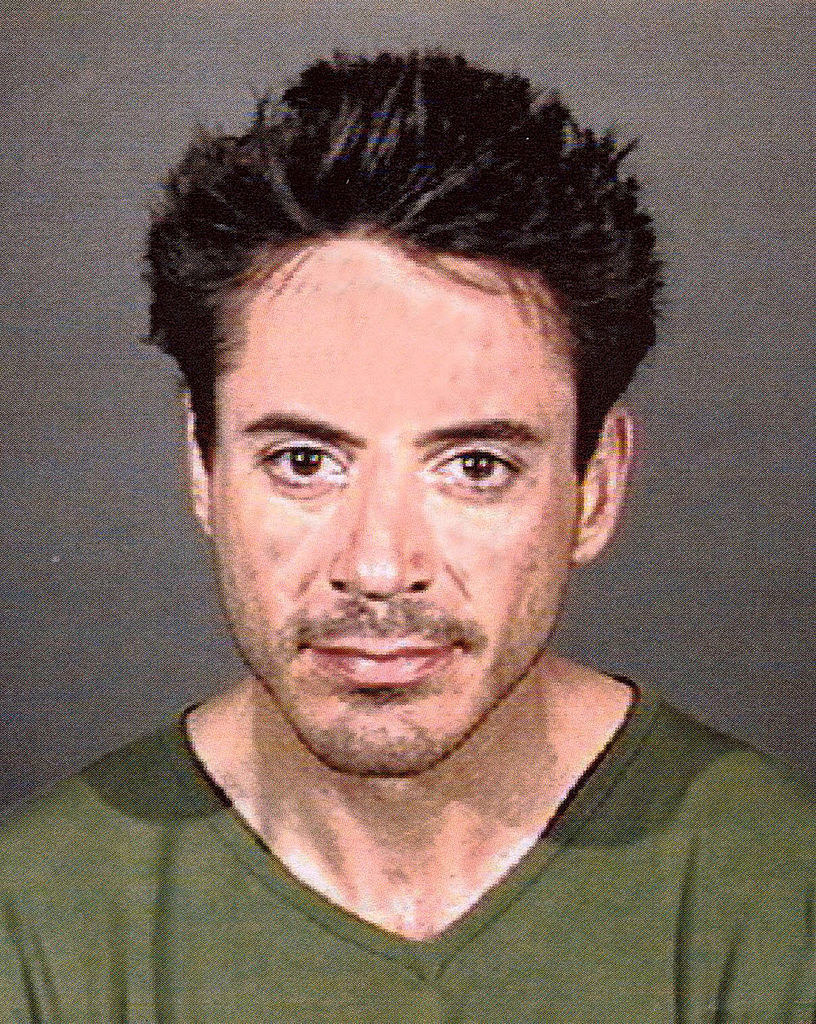 Downey Jr. became the show's breakout star that season, and even won a Golden Globe for Best Supporting Actor — Series, Miniseries, or Television Film. He was nominated for an Emmy, too! Unfortunately, toward the end of the season, Downey Jr. was arrested for possession of cocaine and valium while at a spa in Palm Springs. Despite Downey Jr. facing more time behind bars, the Ally McBeal team didn't want to lose the show's spark plug, so they signed him to appear in more episodes.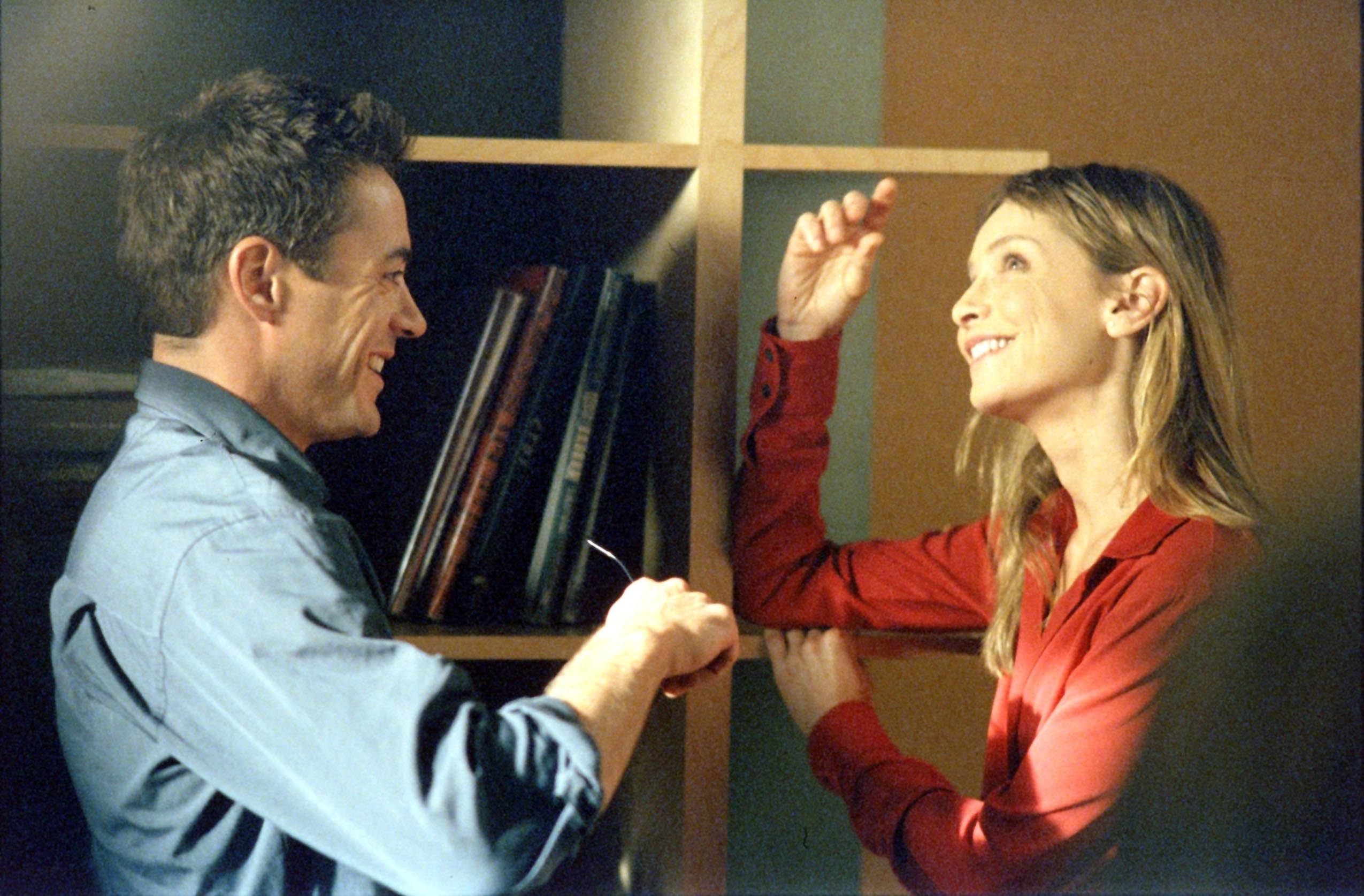 It was another sad twist in the life and career of a very talented performer, but thankfully, it was also the moment Downey Jr. decided to reach out for help, and to commit to getting it. As he told Oprah, "I said, 'You know what? I don't think I can continue doing this.' And I reached out for help, and I ran with it. You can reach out for help in kind of a half-assed way, and you'll get it, and you won't take advantage of it. It's not that difficult to overcome these seemingly ghastly problems. ... What's hard is to decide to do it."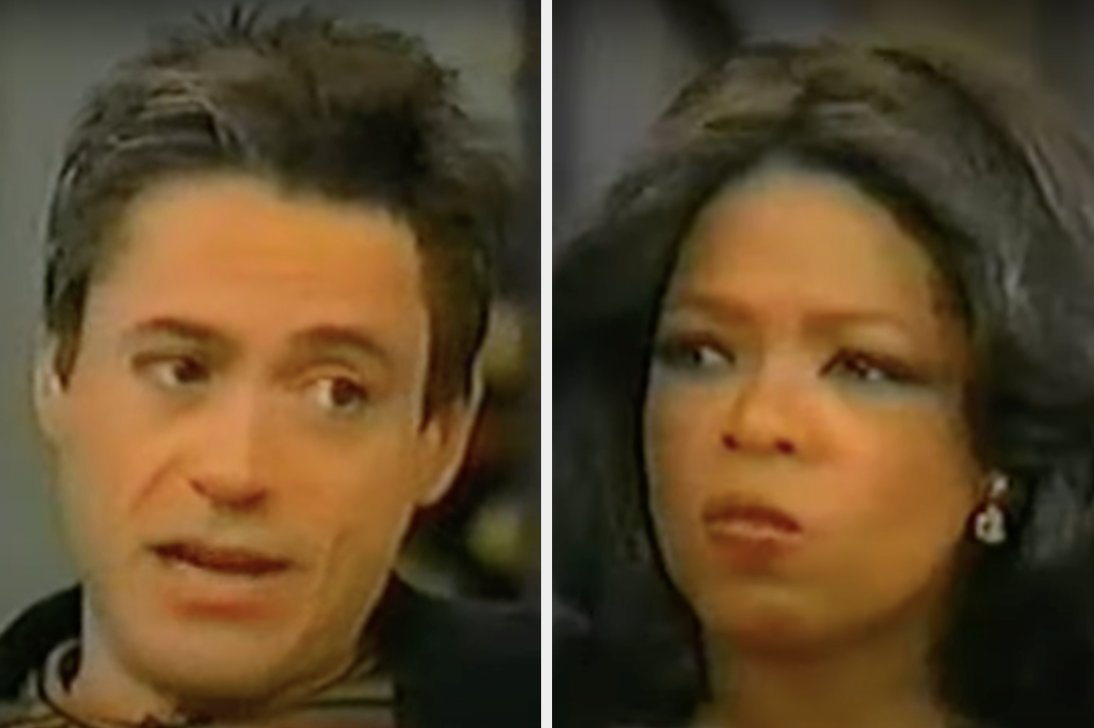 Drug-free since then, Downey Jr. has gone on to reach massive career heights as the star of the Iron Man and Sherlock Holmes franchises. He has a happy home life, too, married since 2005 to his wife Susan Downey, with whom he has two children.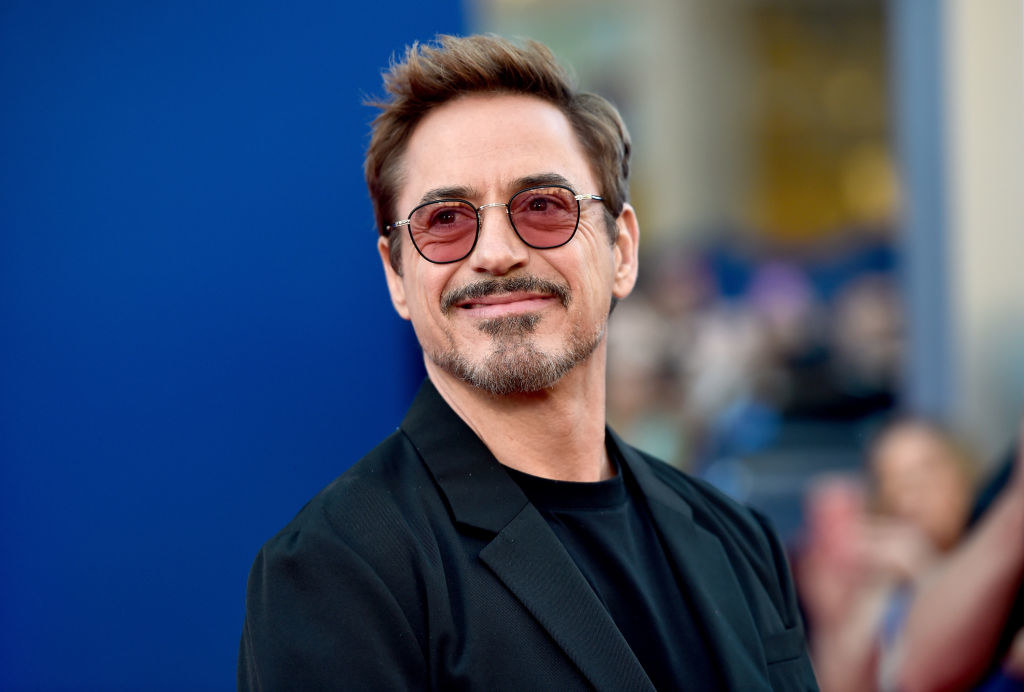 9.
And lastly, Josh Brolin and Jeffrey Wright were arrested for interfering with police officers on their final day of shooting 2008's W.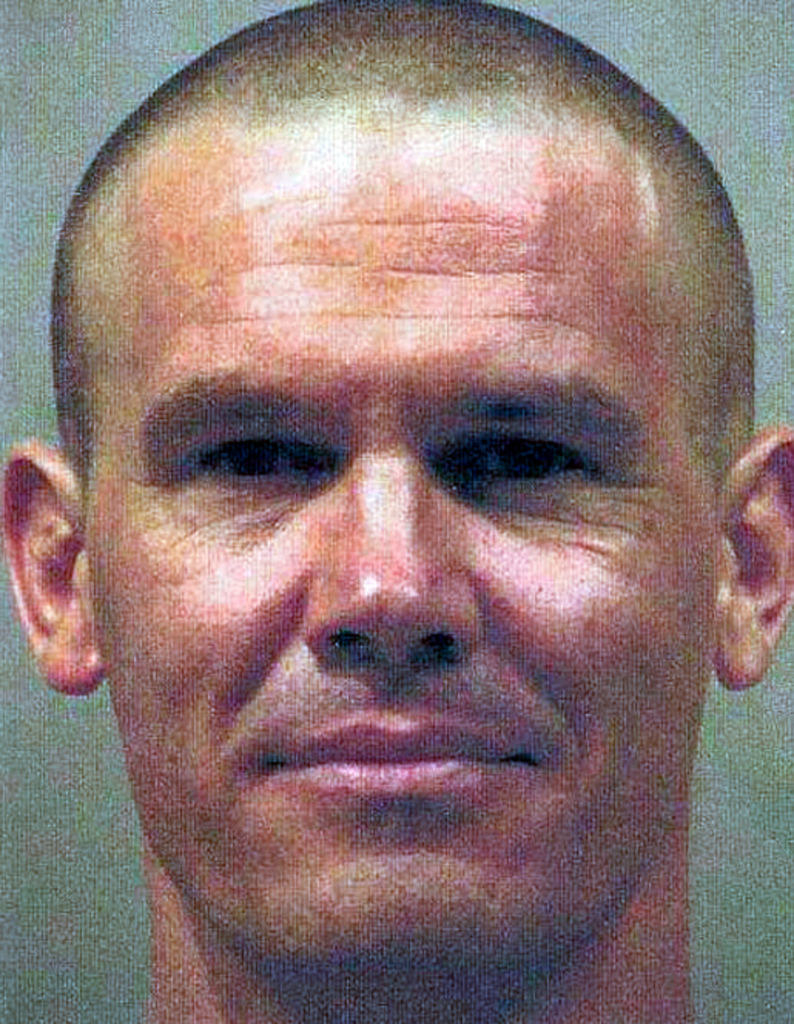 At around 2 a.m. (folks, if you've learned anything from this post, let it be that nothing good happens after midnight), police were called to the bar after an altercation (a verbal one, according to Brolin), and the whole crew of not-so-sober Hollywood folk were rounded up and arrested. Brolin and Wright were charged with interfering with police officers as they tried to arrest their friends.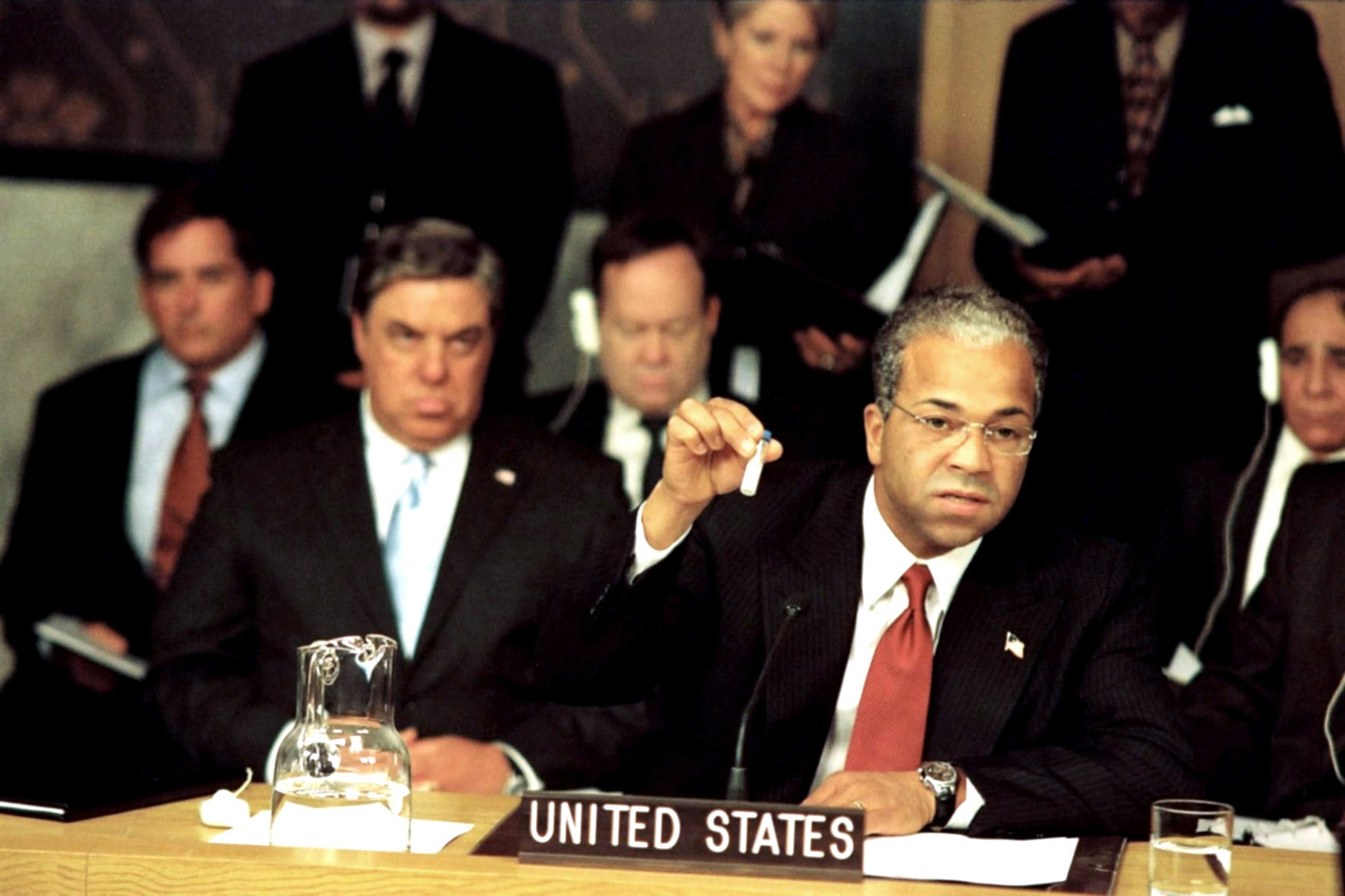 It looked like Brolin and Wright were headed for jail time — or at least some fines and community service — until a video surfaced of the arrest. Brolin and Wright were shown drunkenly leaning on each other when an officer suddenly pepper sprayed Brolin's face, and then, another officer took Wright down and repeatedly tasered him.