FIRST TIME ON THE A-LIST: Fraser was one of the biggest young stars of '90s, equally adept in comedies, dramas, and action roles. Oh yeah, and he was a major heartthrob (it didn't hurt that he showed off his impressive physique in films like Encino Man). His biggest hits? George of the Jungle and The Mummy.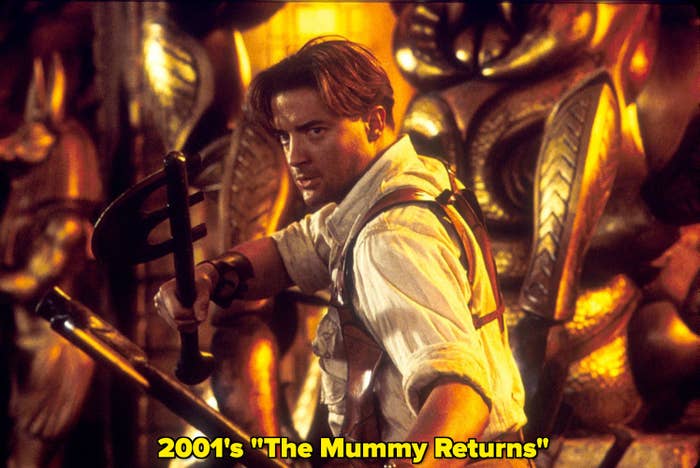 There were signs of trouble, though. 2008's The Mummy: Tomb of the Dragon Emperor received just a 7% approval rating on Rotten Tomatoes and grossed a franchise low of $403 million worldwide, and his next film, the big-budget fantasy film Inkheart, tanked. Then, in 2010, Fraser had this awkward reaction to a so-so joke at the Golden Globes, and it became a viral meme, with people mocking the star unmercifully.
DOWN TO THE B-LIST: Fraser's career continued its downward spiral with Extraordinary Measures, a would-be Oscar contender co-starring Harrison Ford that enthralled neither critics or ticket buyers, and 2010's family comedy Furry Vengeance, which bombed at the box and scored just 7% approval on Rotten Tomatoes.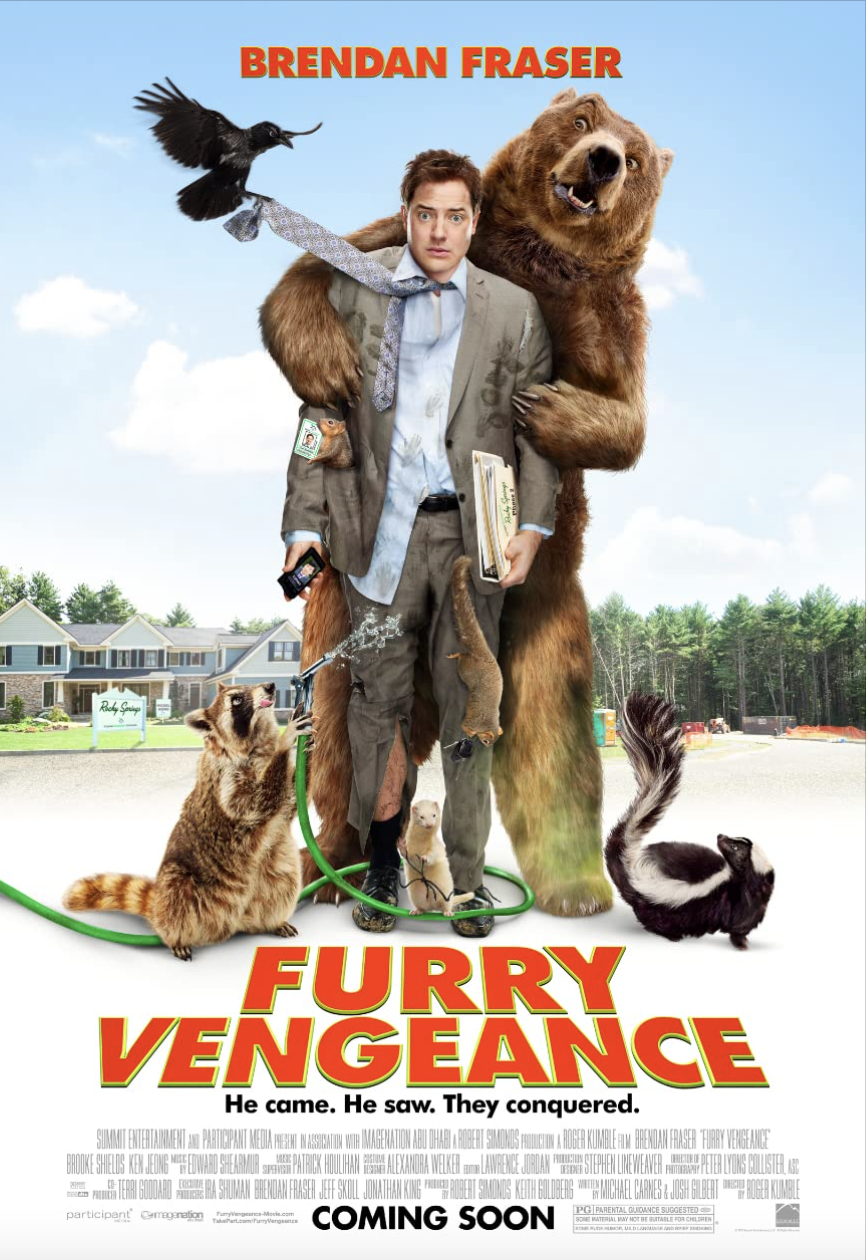 BACK TO THE A-LIST: A wonderful thing soon happened — nostalgia for the '90s and '00s led to a new wave of appreciation for Fraser, especially on TikTok, where the hashtags #brenaissance and #brendanfraserdeservesbetter took off. He soon was cast in acclaimed director Steven Soderbergh's No Sudden Move, which earned raves from critics who singled out Fraser's performance.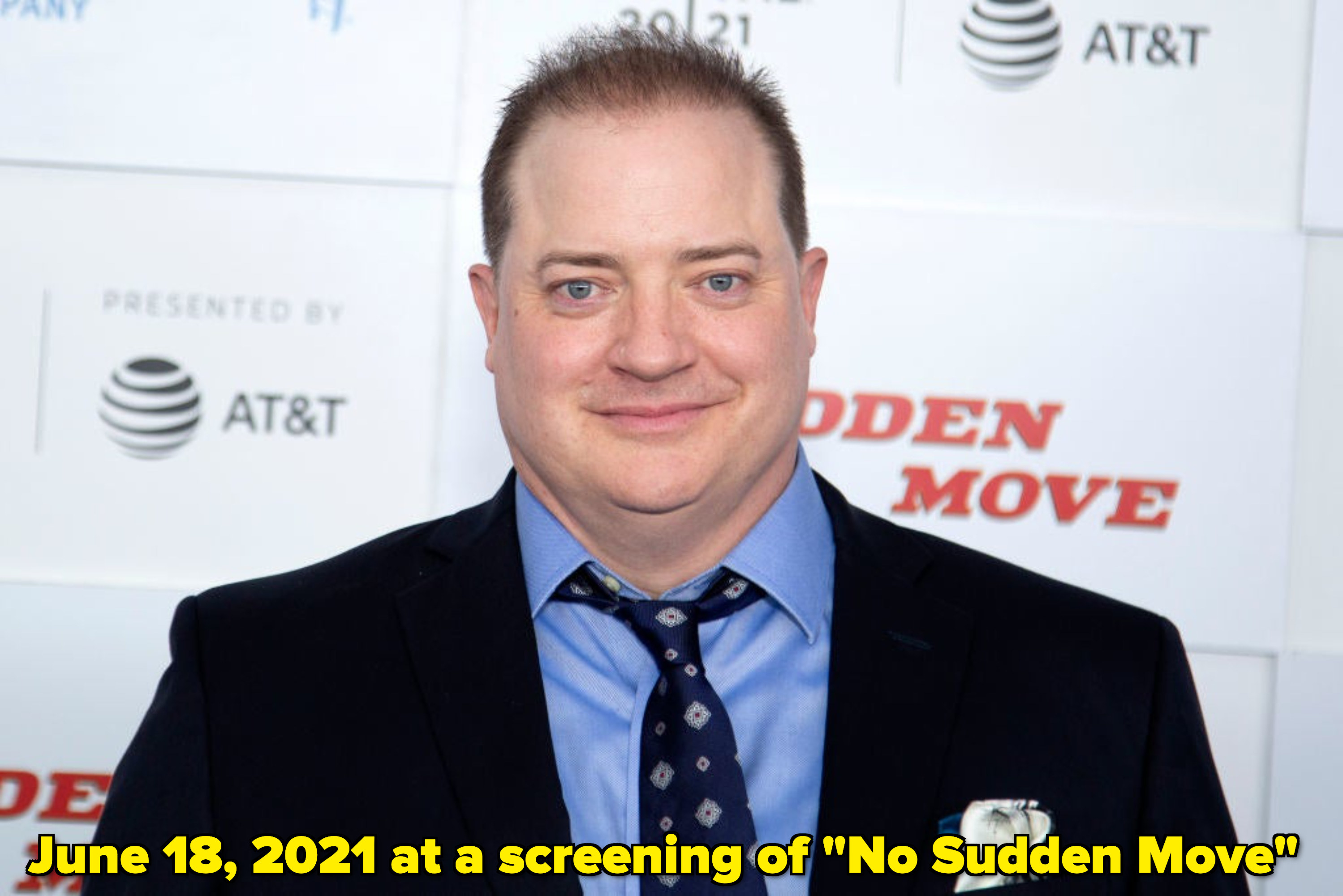 2.
Natasha Lyonne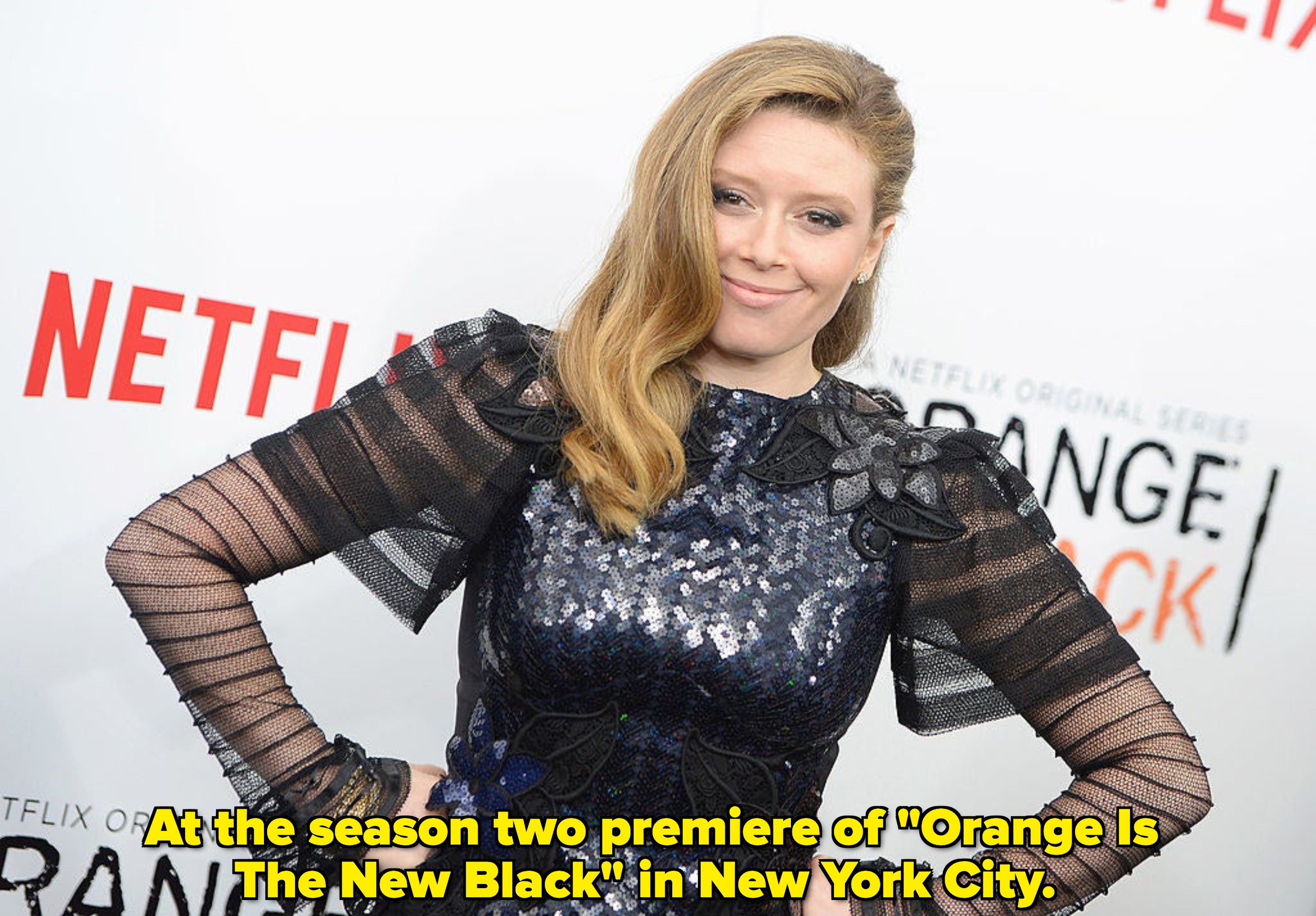 FIRST TIME ON THE A-LIST: A 6-year-old Lyonne made her acting debut playing Opal on Pee-wee's Playhouse (how cool is that, LOL?), then turned into one of the '90s most sought after teen actors. She starred in The Slums of Beverly Hills (winning the Chicago Film Critics Association's Award for Most Promising Actress), the cult classic But I'm a Cheerleader, and the American Pie trilogy, which grossed almost $1 billion worldwide. Not bad for a kid from New York who got her start hanging with Pee-wee Herman.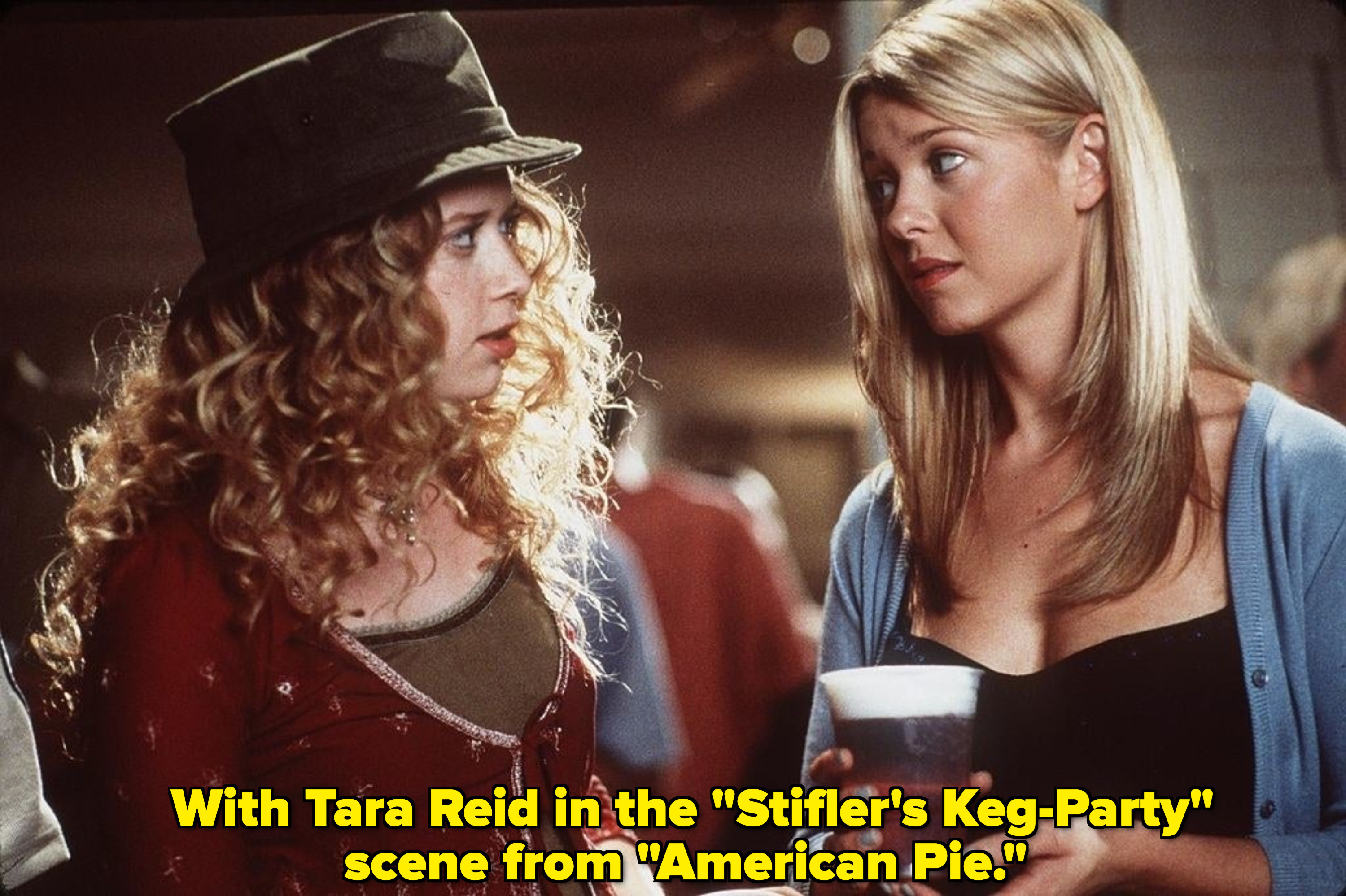 DOWN TO THE B-LIST: Lyonne has said she didn't have the best parents, adding, "It is kind of a wacky idea to put your child in business at six years old." She essentially lived on her own from the age of 16 onward, and it didn't go great: She dealt with drug and alcohol dependence, got arrested, and was evicted from her apartment after numerous complaints from her neighbors about her behavior. Then, in 2005, Lyonne almost died after being hospitalized with hepatitis C, a heart infection, and a collapsed lung. Thankfully, Lyonne survived and got sober. She later reflected to Entertainment Weekly, "I never stopped to wonder if I knew how to act. I had to relearn it all and come by it in a much more honest fashion."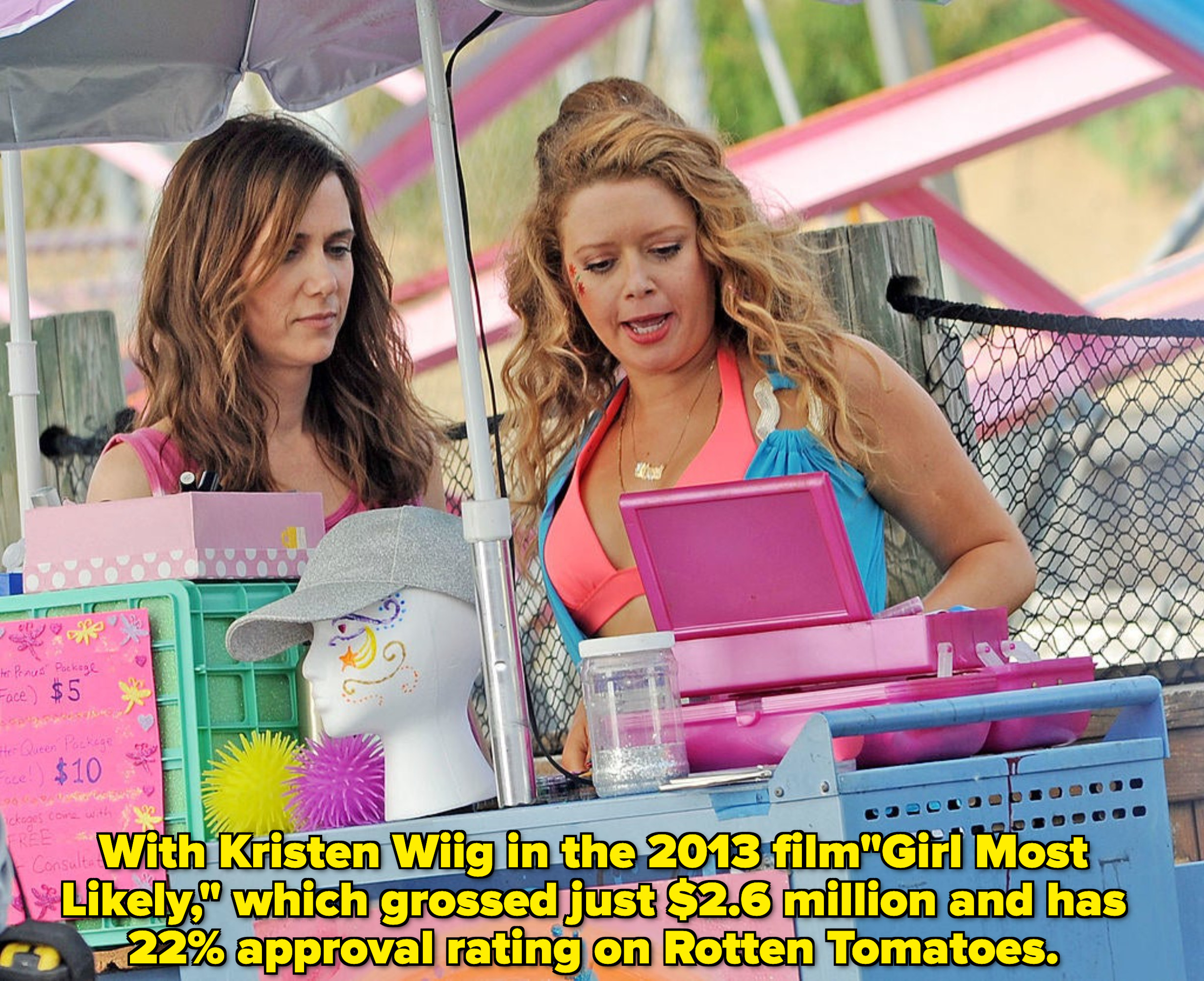 BACK TO THE A-LIST: Things started to turn around for Lyonne in 2013 when she was cast as Nicky in the Netflix series Orange Is the New Black. The show was a hit, running seven seasons and earning Lyonne an Emmy nomination for Outstanding Guest Actress in a Comedy Series. Once OITNB ended, Lyonne co-created Russian Doll, where she played a woman who gets murdered and ends up in a Groundhog Day-ish time loop until she figures out who killed her. It was another huge hit and earned Lyonne Emmy nominations for acting AND writing. To cap all this off, Lyonne did what A-listers do — she hosted Saturday Night Live.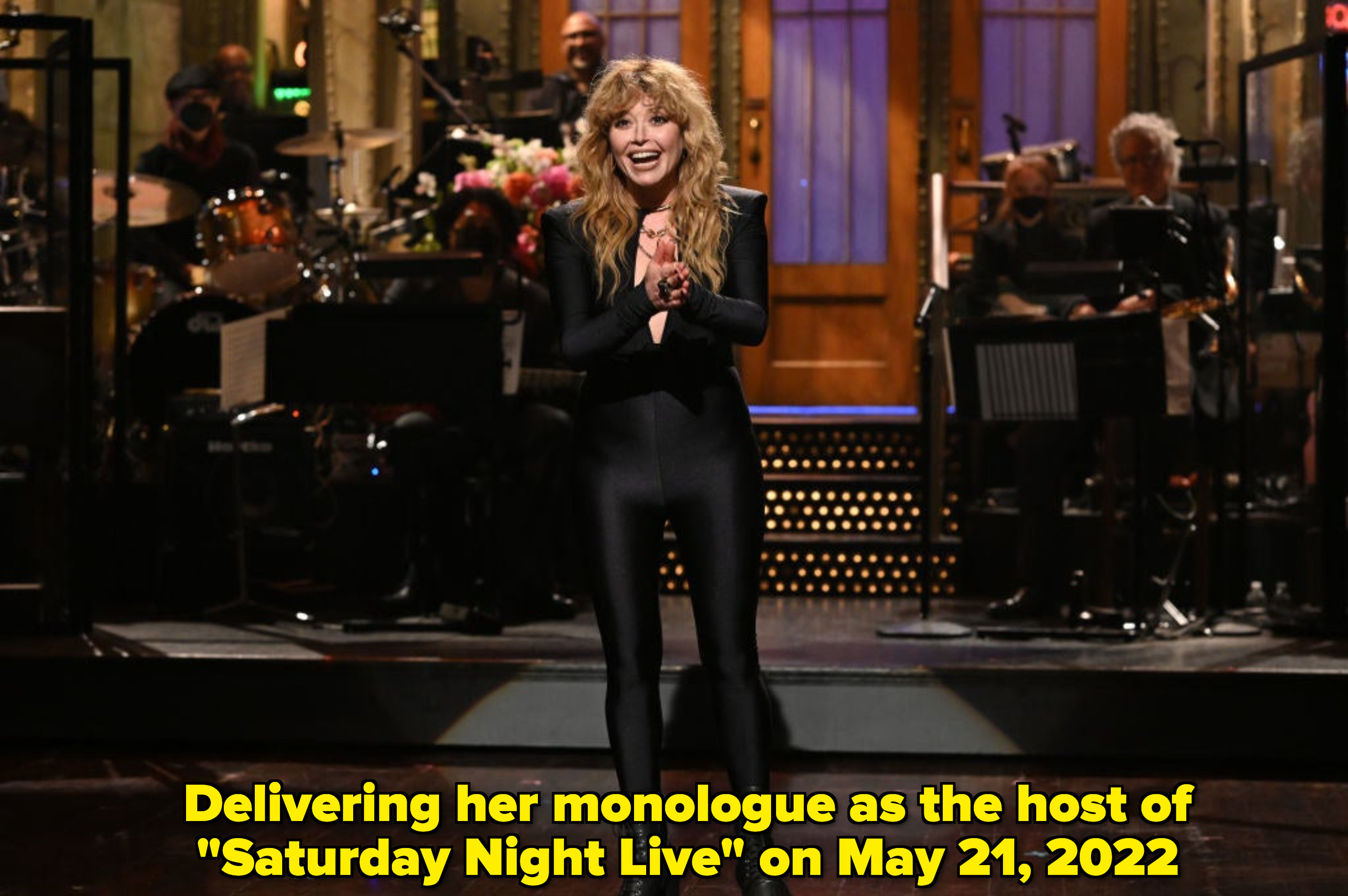 3.
Robert Downey Jr.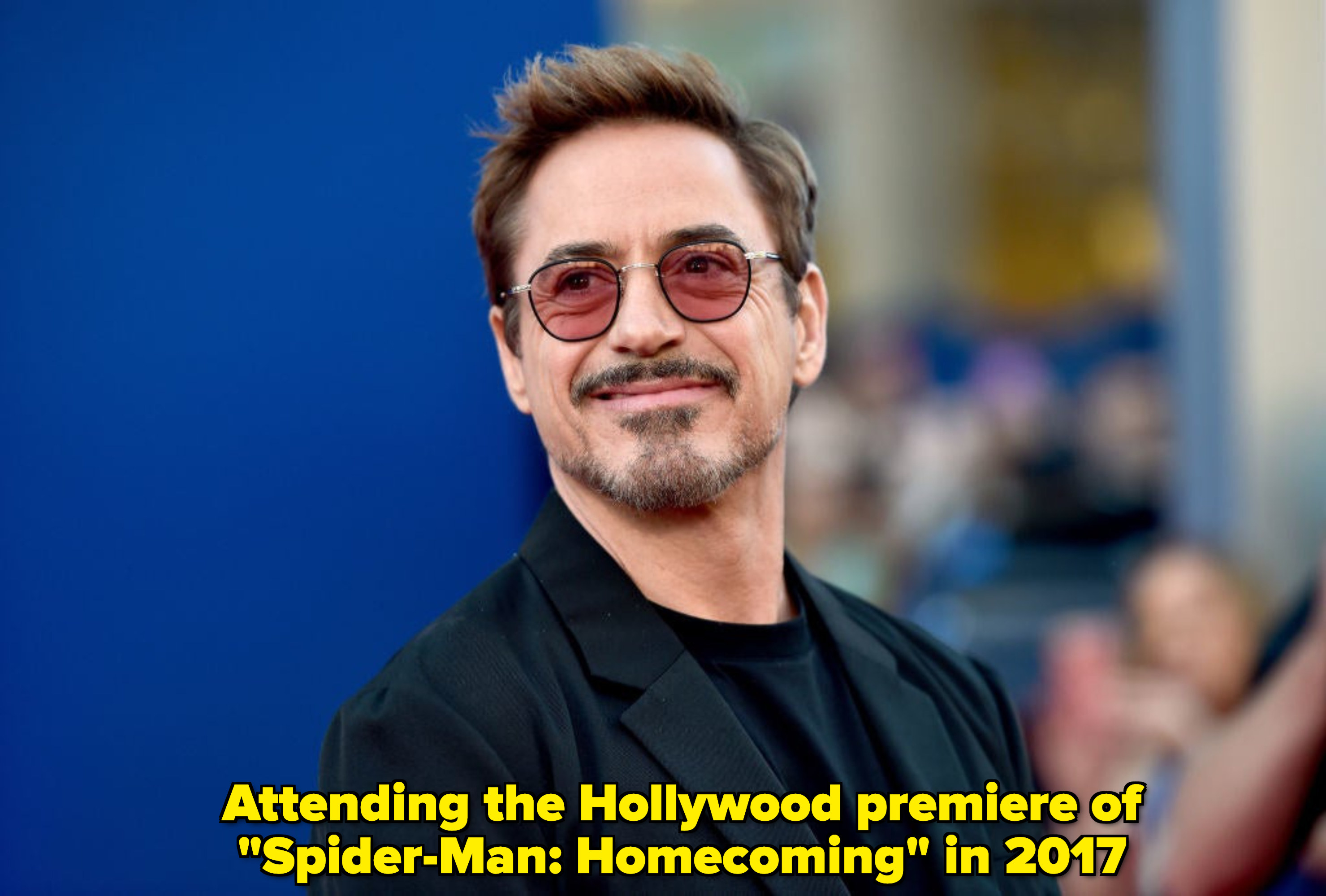 FIRST TIME ON THE A-LIST: Downey Jr. arrived in the '80s as a Saturday Night Live cast member (yes, you read that right), then transitioned into the star of teen movies like Weird Science and Less Than Zero. He soon won adult roles in big movies like 1992's Chaplin, where he played silent film legend Charlie Chaplin and earned a Best Actor nomination at the Academy Awards.
DOWN TO THE B-LIST: Downey Jr. was given the option of going to jail or rehab, and decided to change his life for the better. He later reflected to Oprah, "I said, 'You know what? I don't think I can continue doing this.' And I reached out for help, and I ran with it." Roles dried up for a couple of years, but once sober he began to be cast again — but mainly as a supporting character or in independent films.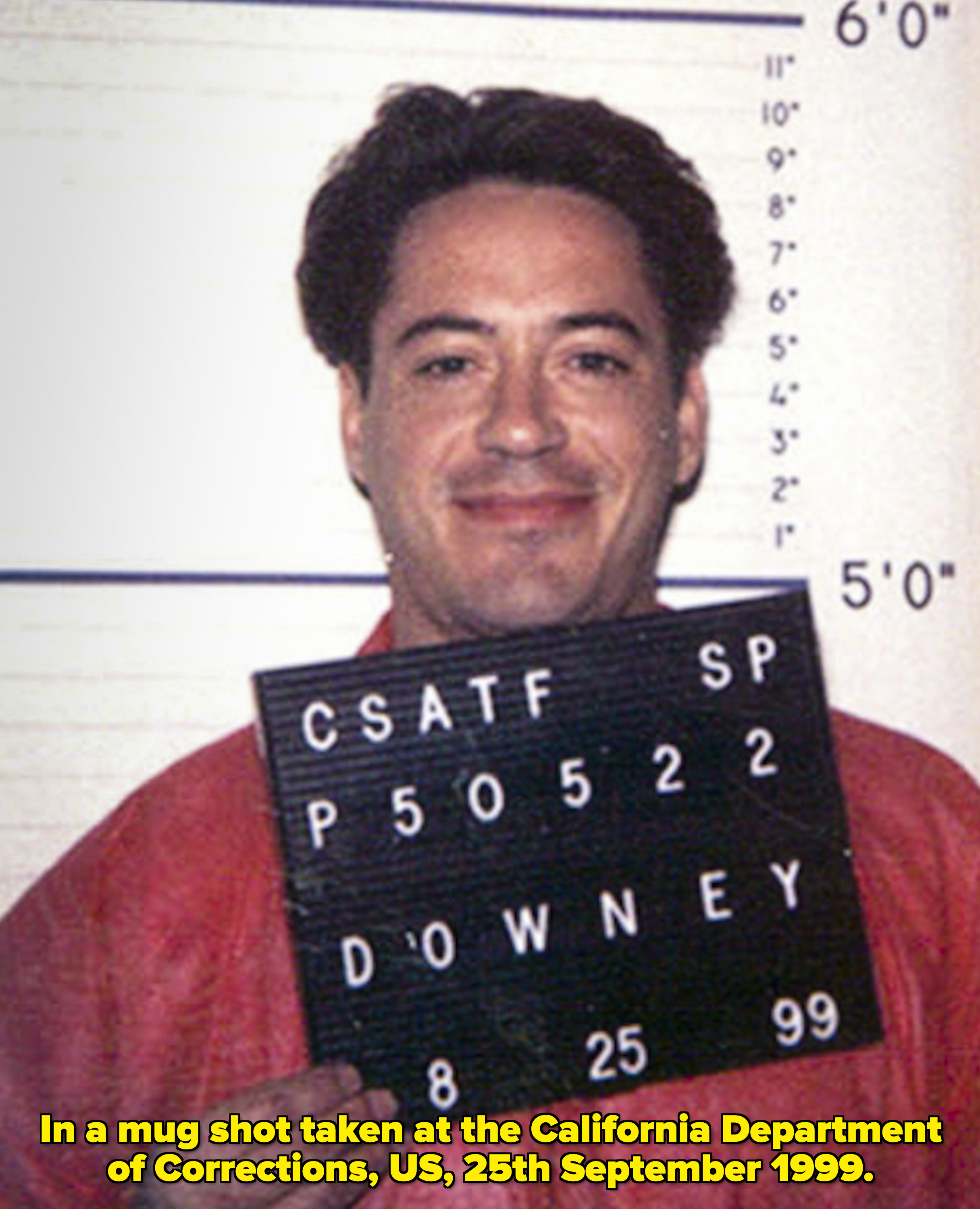 BACK TO THE A-LIST: Downey Jr. blasted his way back to the top in 2008 thanks to two films: Iron Man, a Marvel blockbuster where he played Tony Stark for the first time, and Tropic Thunder, an action comedy with Ben Stiller that earned him a Best Supporting Actor nomination at the Academy Awards. Since then, Downey Jr. — who has remained sober since 2003 — cemented his position as one of our biggest movie stars. He reprised his role as Tony Stark/Iron Man (most notably in Avengers: Endgame), played Sherlock Holmes in two smash hits, and appeared in hit comedies like Due Date. Action hero, comedian, Academy Award nominee...things are good these days for RDJ.
4.
Laura Dern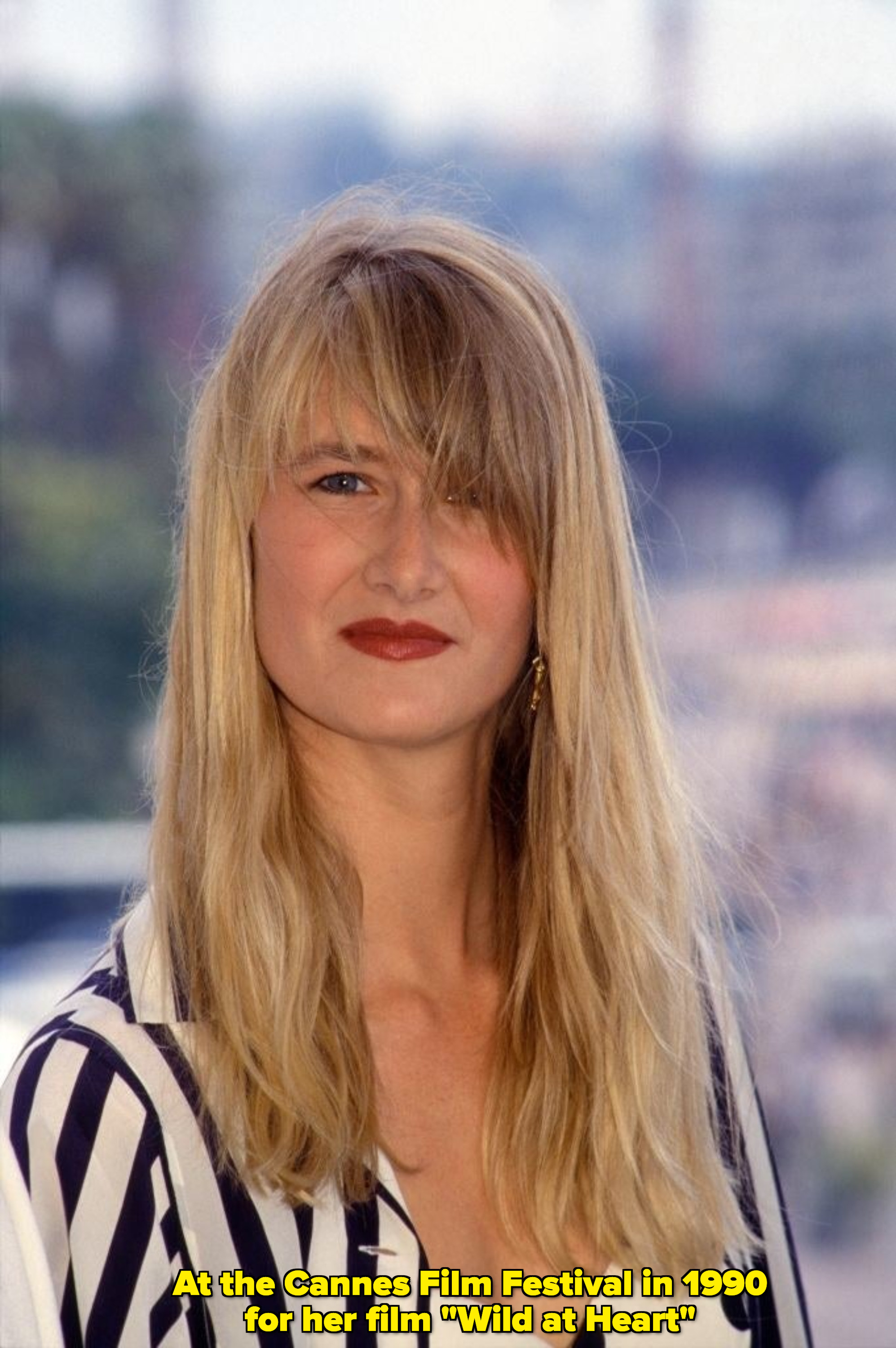 FIRST TIME ON THE A-LIST: Some may have wondered if Dern was a nepotism case when she first appeared onscreen in the '80s (her parents are legendary actors Diane Ladd and Bruce Dern), but she quickly squashed that talk with a phenomenal run of success: She won acclaim for her performance in Mask, starred in the David Lynch cult classics Blue Velvet and Wild at Heart, and earned a Best Actress nomination at the Academy Awards for 1992's Rambling Rose.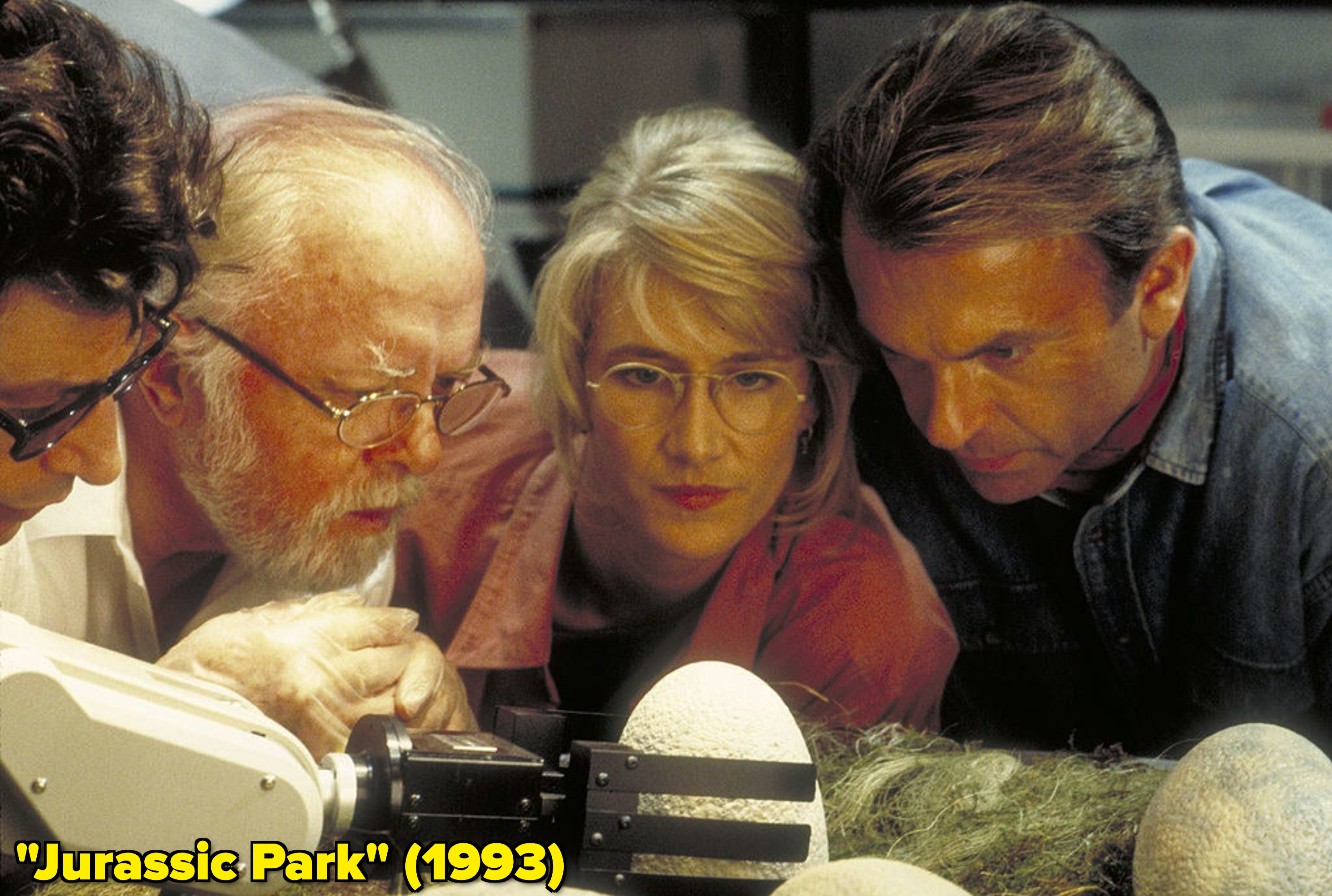 DOWN TO THE B-LIST: In 1997, Ellen DeGeneres decided to film an episode of her sitcom Ellen where her character (and in turn, DeGeneres herself) came out. Dern agreed to guest-star on the groundbreaking episode as a lesbian who helps Ellen come to terms with her sexuality, and earned an Emmy nomination for her work. Today Dern calls it "an incredible honor" to have been on the episode, but says that there were people around her who told her not to do it, warning her it would hurt her career. Dern shrugged off those concerns at the time, but sadly learned they were right — in the aftermath of the episode, she struggled through a prolonged period of not being offered a significant role of any kind.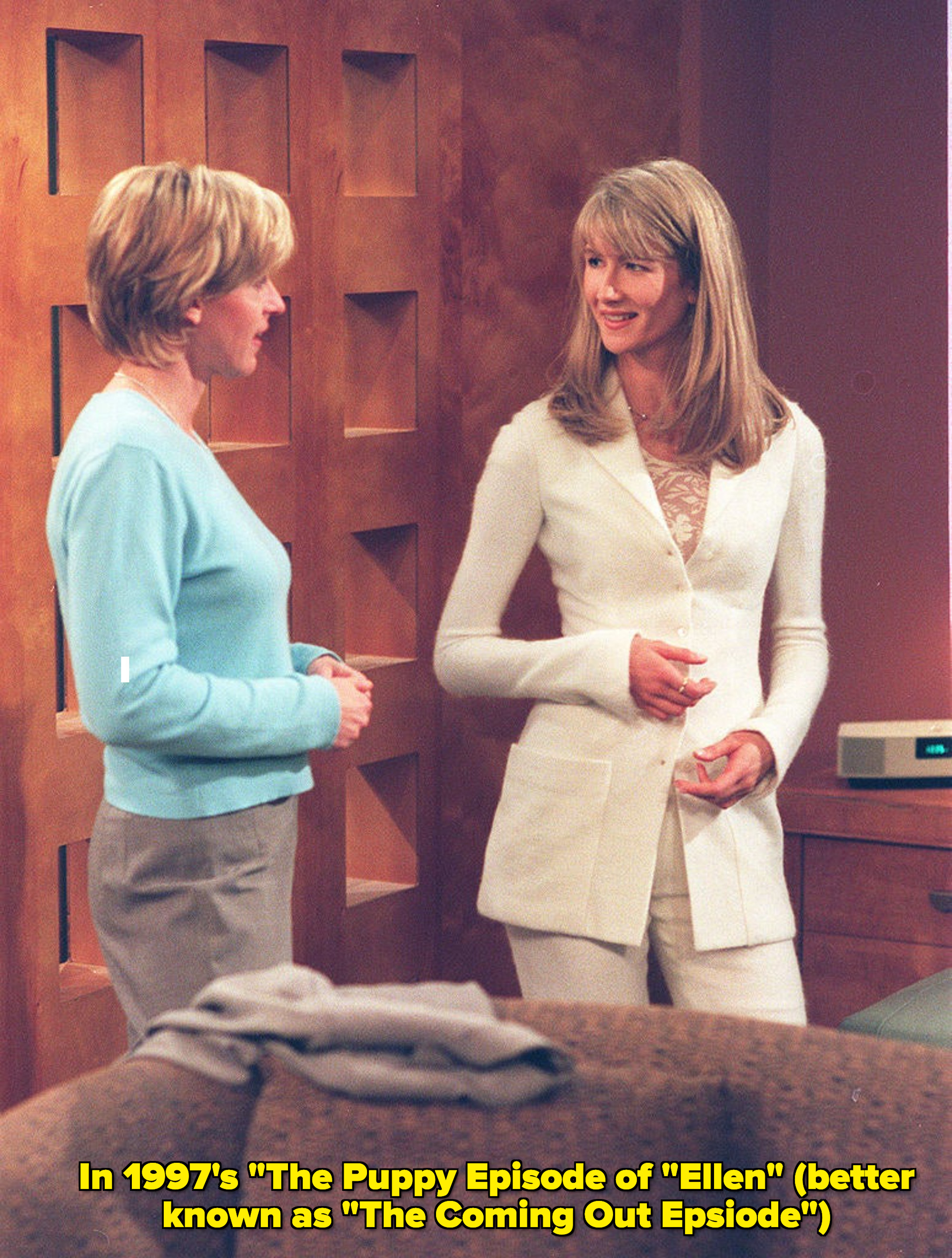 BACK TO THE A-LIST: The first sign that Dern was in for a major resurgence came in 2015 when she earned her second Academy Award nomination for Wild, starring Reese Witherspoon. Next, she got a juicy role in the smash hit miniseries Big Little Lies (for which she won her first Emmy), played Vice Admiral Amilyn Holdo in Star Wars: The Last Jedi (how cool was that?!), and portrayed the matriarch of the March family in the hit 2019 adaptation of Little Women. Oh yeah — and she won her first Academy Award for her scene-stealing performance in A Marriage Story.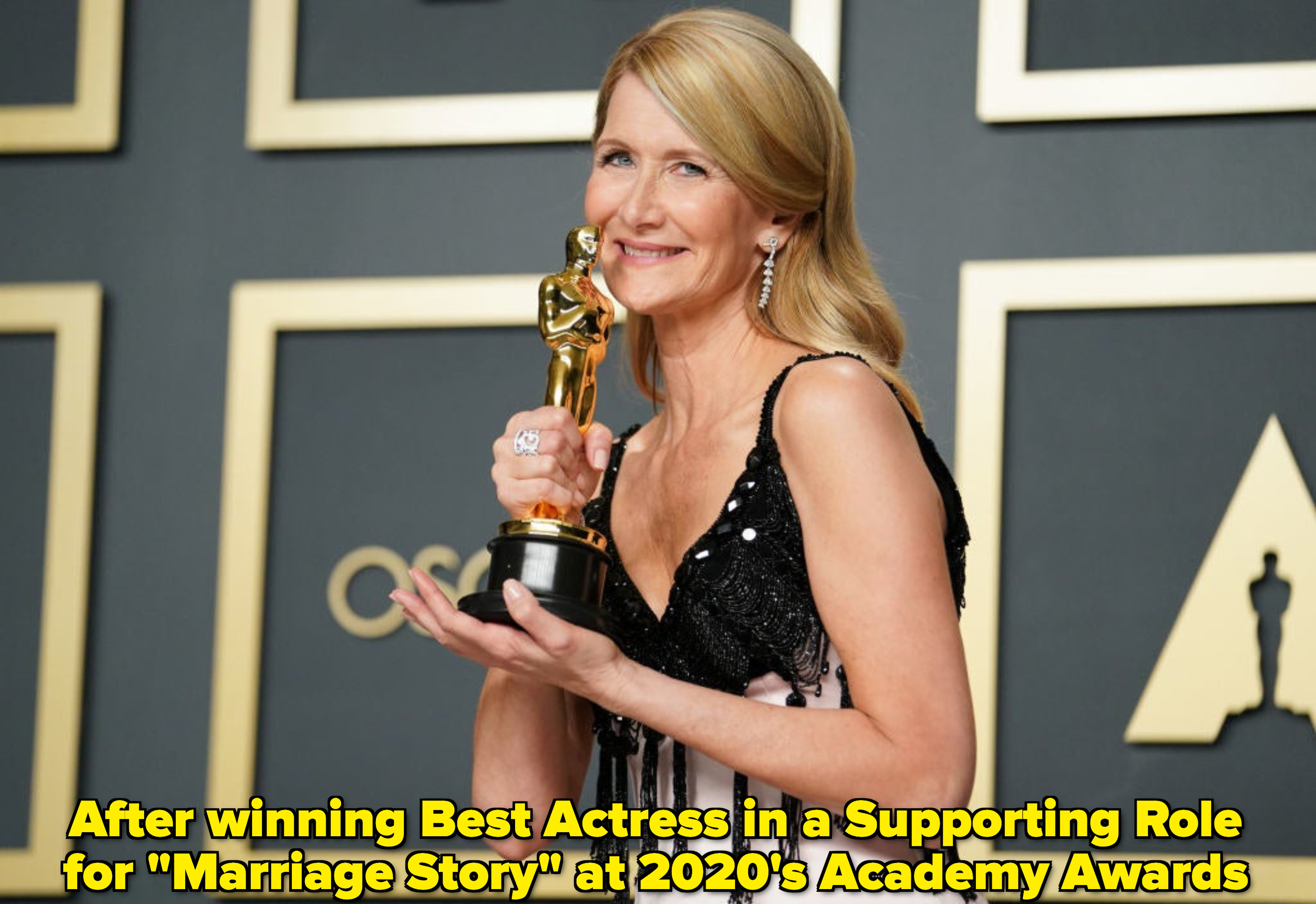 5.
Nicolas Cage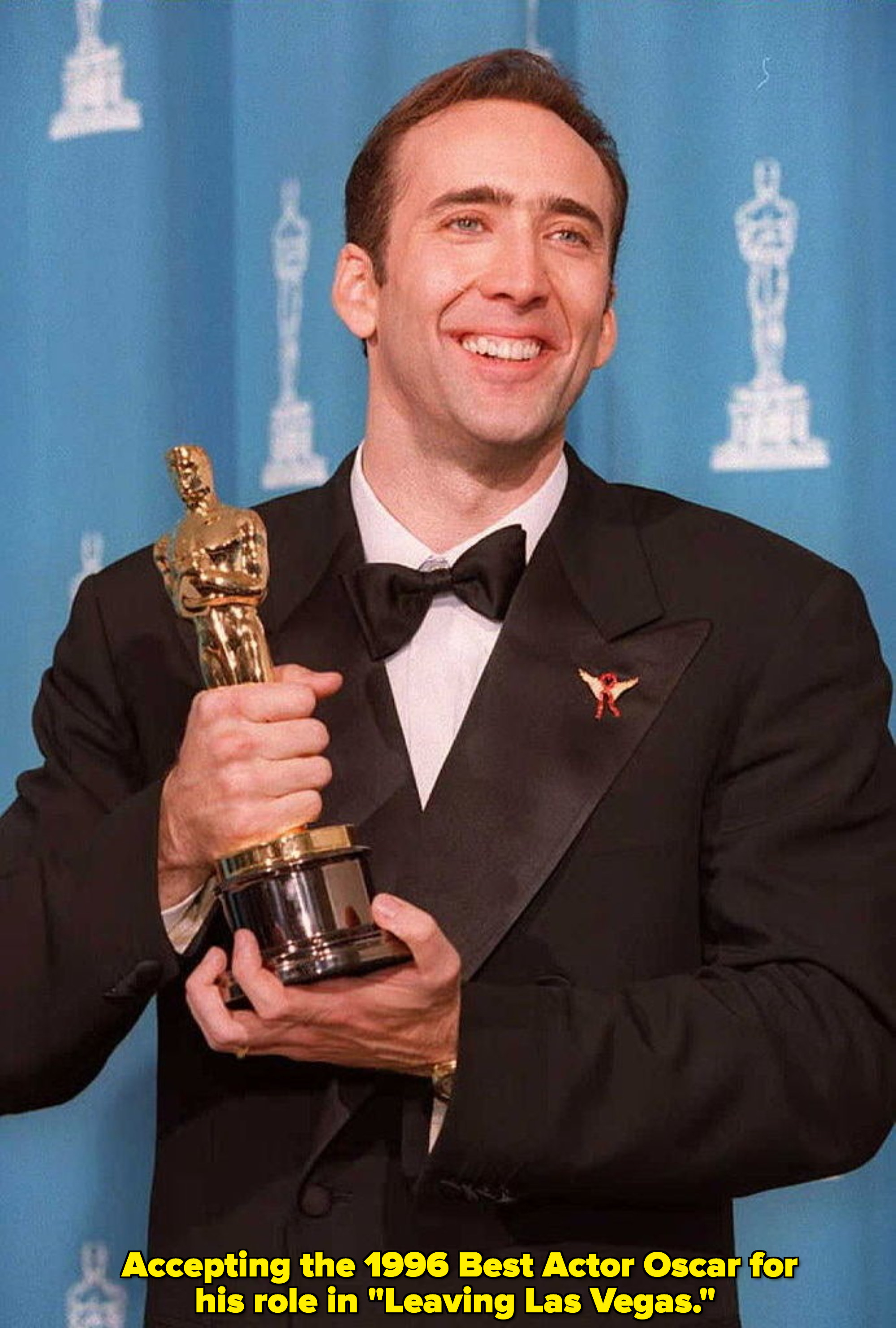 FIRST TIME ON THE A-LIST: Like Laura Dern, one might've wondered if Cage was only in the movies because of his family connections (his uncle is legendary The Godfather director Francis Ford Coppola), but Cage quickly established himself as one of Hollywood's most idiosyncratic and experimental actors in '80s films like Peggy Sue Got Married, Moonstruck, and Raising Arizona. Simply put, a Nic Cage performance is unlike any other. In the '90s Cage reached new heights, winning an Academy Award for playing a doomed alcoholic writer in Leaving Las Vegas, then transitioning into a legit action star with Con Air, The Rock, and Face/Off. There were other hits too: City of Angels, Gone in 60 Seconds, and The Family Man.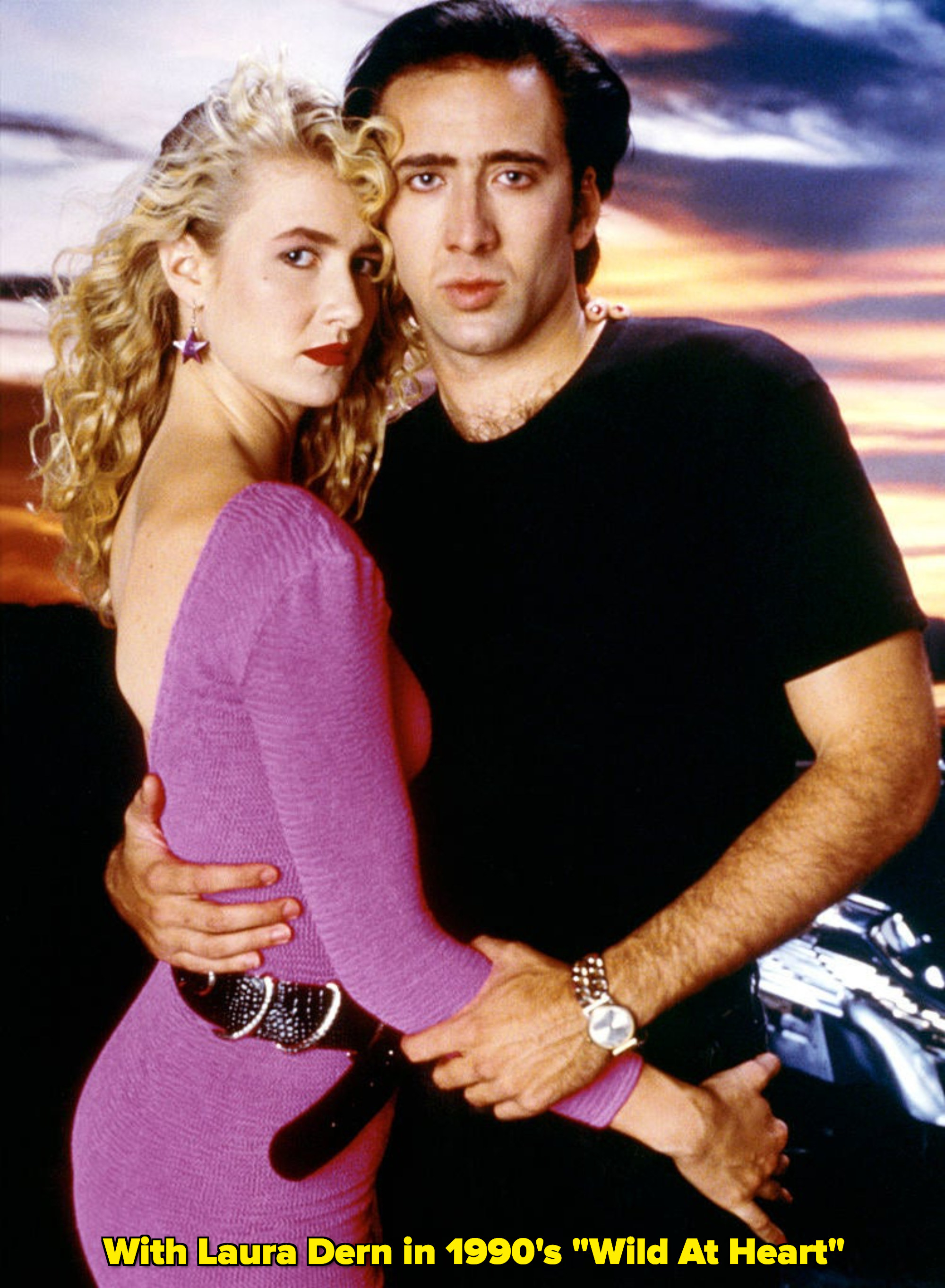 DOWN TO THE B-LIST: Cage was making a LOT of money ($40 million in 2009 alone according to Forbes) but spending even more. At one point he bought 15 properties around the world including two European castles, and even purchased a 70-million-year-old dinosaur skull (which he had to return to Mongolian authorities when it was discovered it had been stolen). Before long, Cage was in massive debt and owed lots in back taxes, so in order to pay it off, he began taking pretty much any and all roles offered to him. From 2013–21, the former A-lister appeared in an endless string of low-budget, poorly reviewed independent movies and direct-to-DVD releases. Yikes! It was a long way from the top!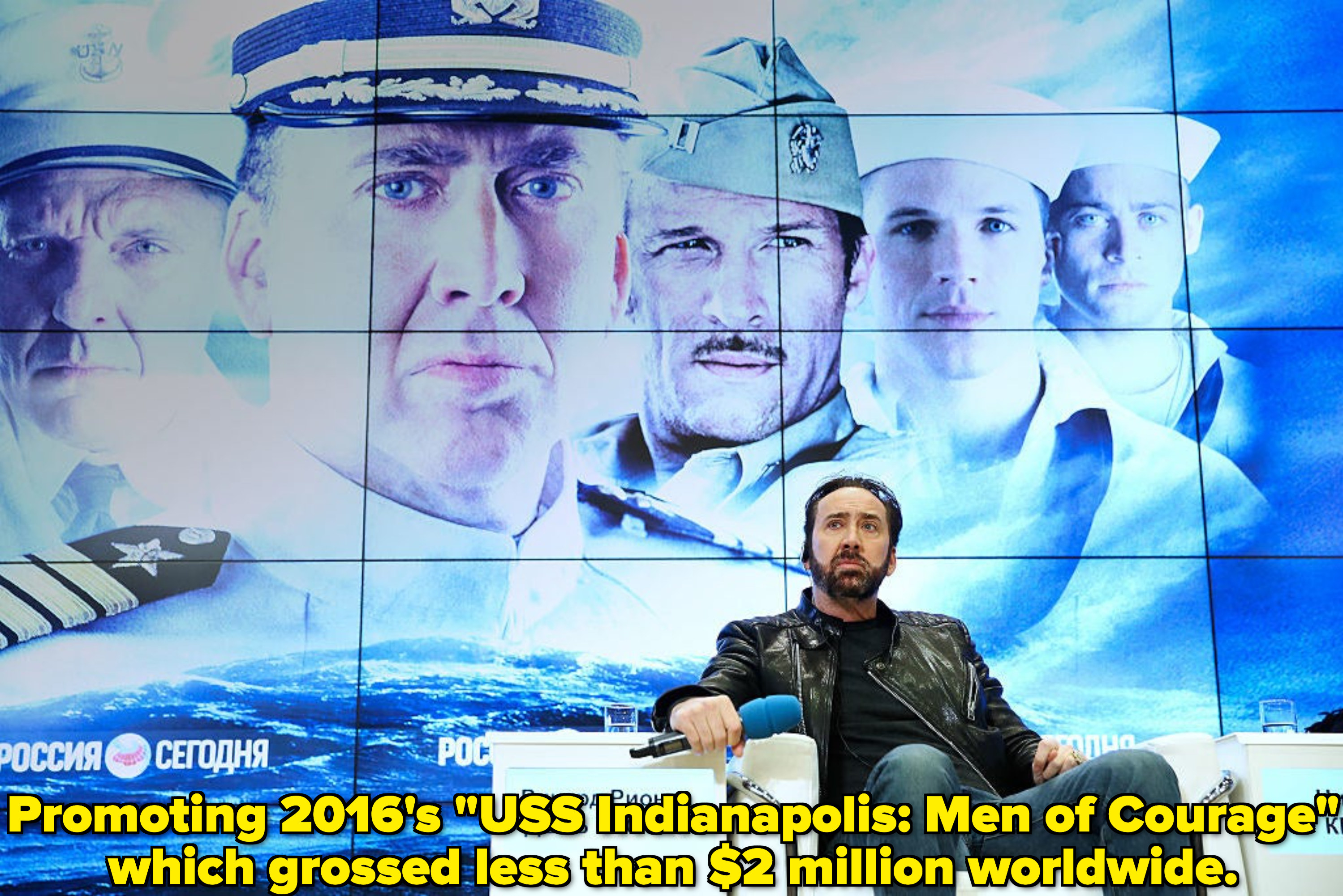 BACK TO THE A-LIST: In 2021 Cage starred in the indie film Pig, which received great reviews and earned Cage a nomination for Best Actor at the Independent Spirit Awards. Around this time two screenwriters, Tom Gormican and Kevin Etten, wrote a screenplay about a fictionalized version of "Hollywood actor Nicolas Cage" who got roped into helping the CIA on a mission. The writing team penned the action/comedy mainly on a lark, but it became the "must read" script in the industry, and made its way to Cage who — despite its gentle ribbing of the star — agreed to act in it. The Unbearable Weight of Massive Talent hit theaters earlier this year, and it was Cage's first mainstream live-action Hollywood release in a long, LONG time.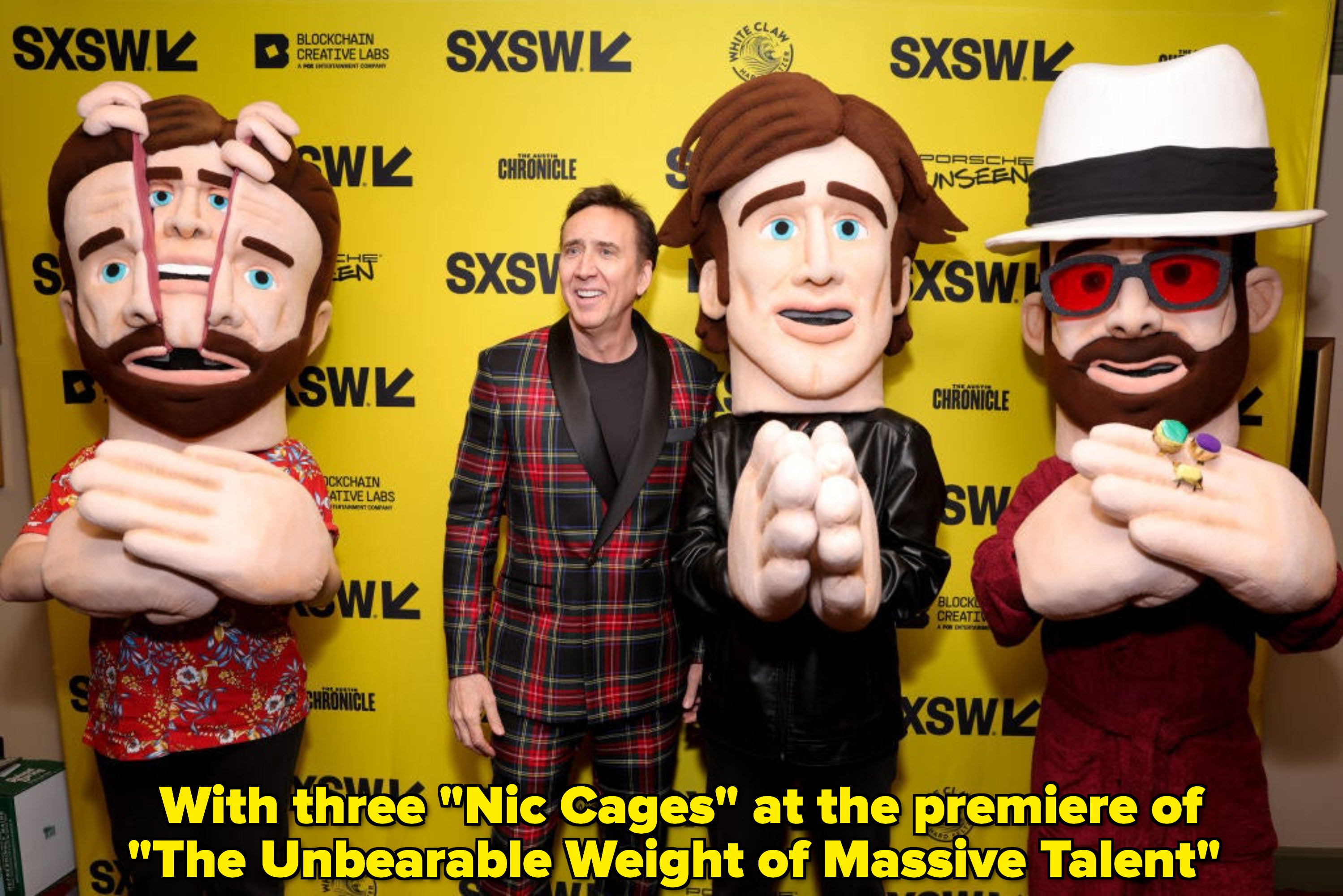 6.
Betty White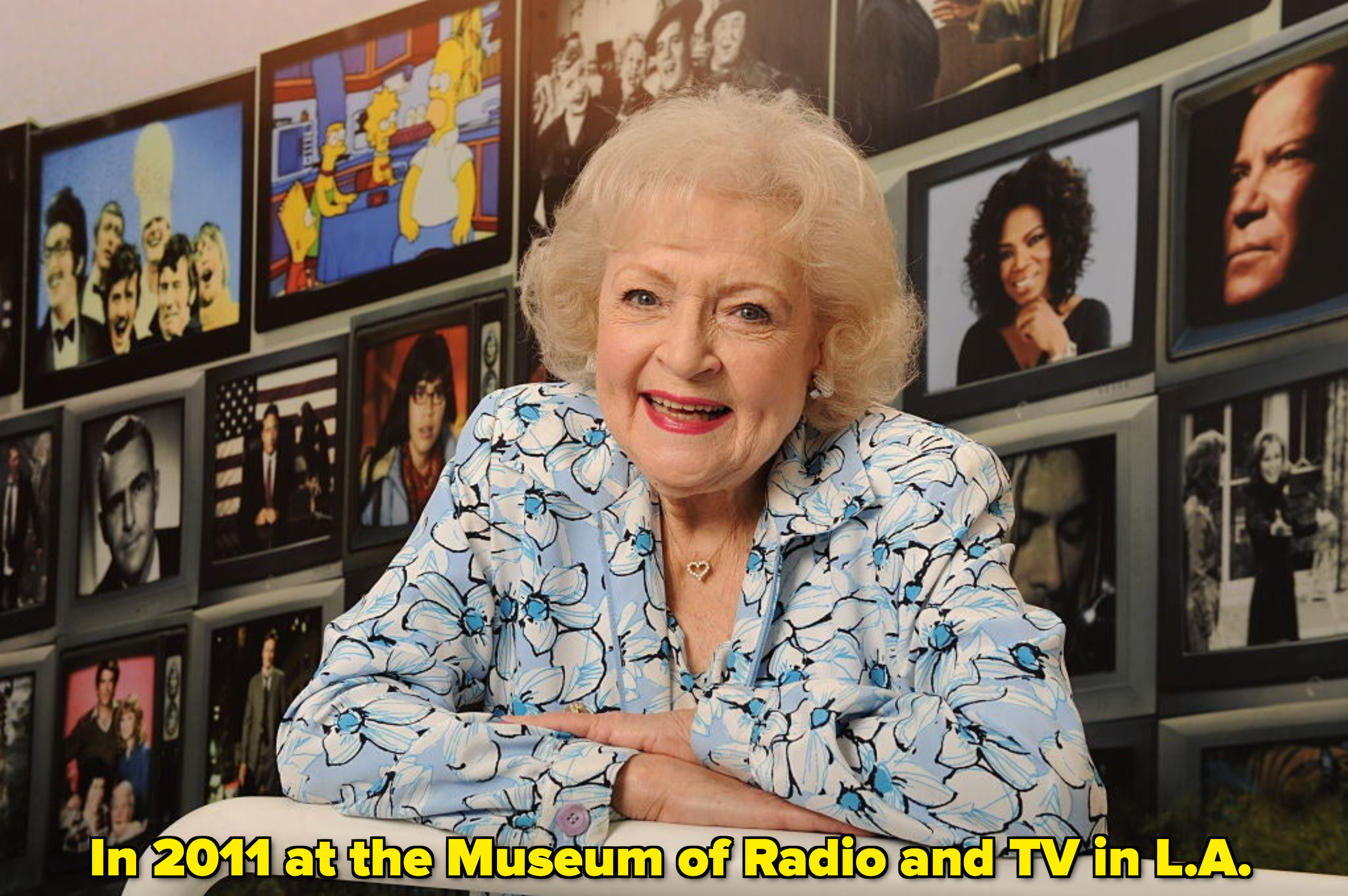 FIRST TIME ON THE A-LIST: From the 1940s onward, Betty White was a household name. First a radio star, she soon transitioned into a TV star known as a talk show host, game show host, AND star of classic sitcoms (like The Mary Tyler Moore Show, Mama's Family, and, of course, The Golden Girls). In the '90s, the seventysomething star memorably guest-starred on sitcoms, and even won an Emmy for Outstanding Guest Actress in a Comedy Series for appearing on The John Larroquette Show. Fifty years of the A-list? Not too shabby!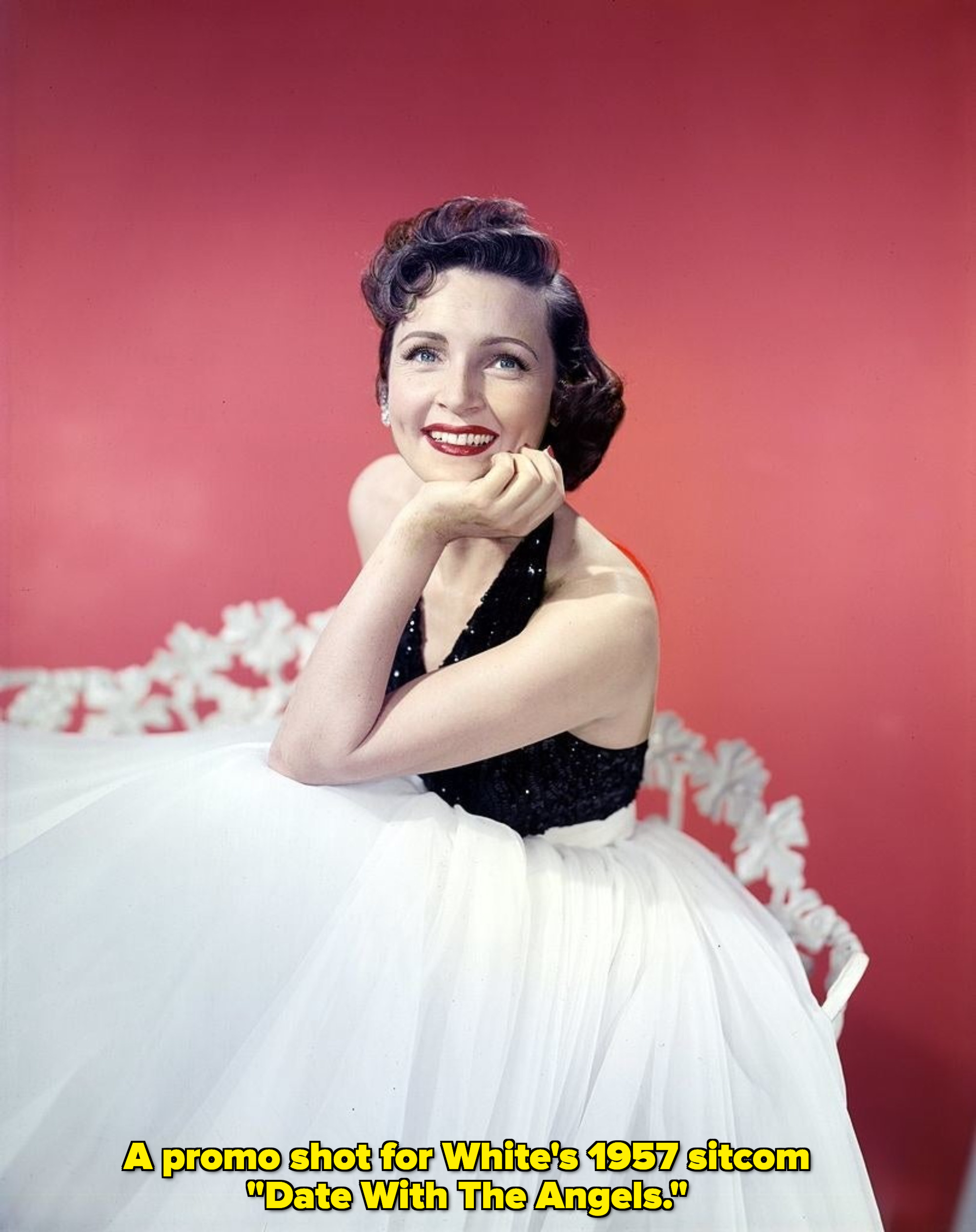 DOWN TO THE B-LIST: Was Betty White ever B-list? Of course not — she was Betty White! But the fact of the matter is that at the dawn of the 21st century the beloved star was pushing 80 and no longer being offered A-list-level roles. She made a guest appearance here and there (even on the soap opera The Bold and the Beautiful), and appeared on a couple seasons of Boston Legal, but no one expected her to reclaim her former glory of A-list success as she neared 90.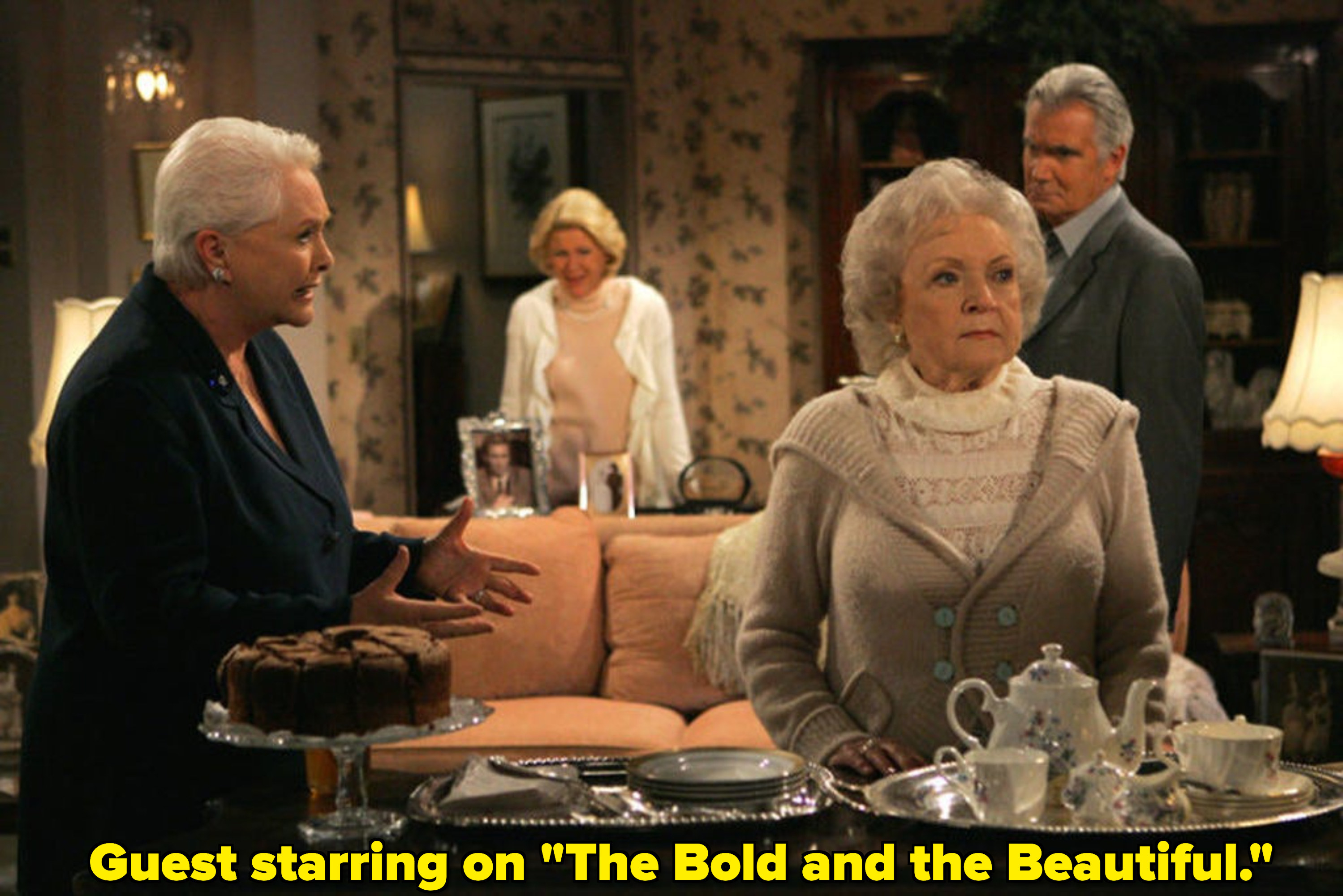 BACK TO THE A-LIST: In 2009, the 87-year-old co-starred in the worldwide smash The Proposal with Sandra Bullock and Ryan Reynolds, and stole every scene she was in. She parlayed that success into a massively popular Super Bowl commercial for Snickers, and then became the oldest person to host Saturday Night Live ever (oh, and her performance won her an Emmy for Outstanding Guest Actress in a Comedy Series to boot). Not slowing down for a minute, White was cast in the sitcom Hot in Cleveland, which ran for six very successful years (earning White yet another Emmy nomination). She even returned to TV hosting with Betty White's Off Their Rockers, featuring senior citizens pranking younger people. There haven't been many stars (if any) able to claim A-list box-office power into their 90s, but Betty White wasn't just any star.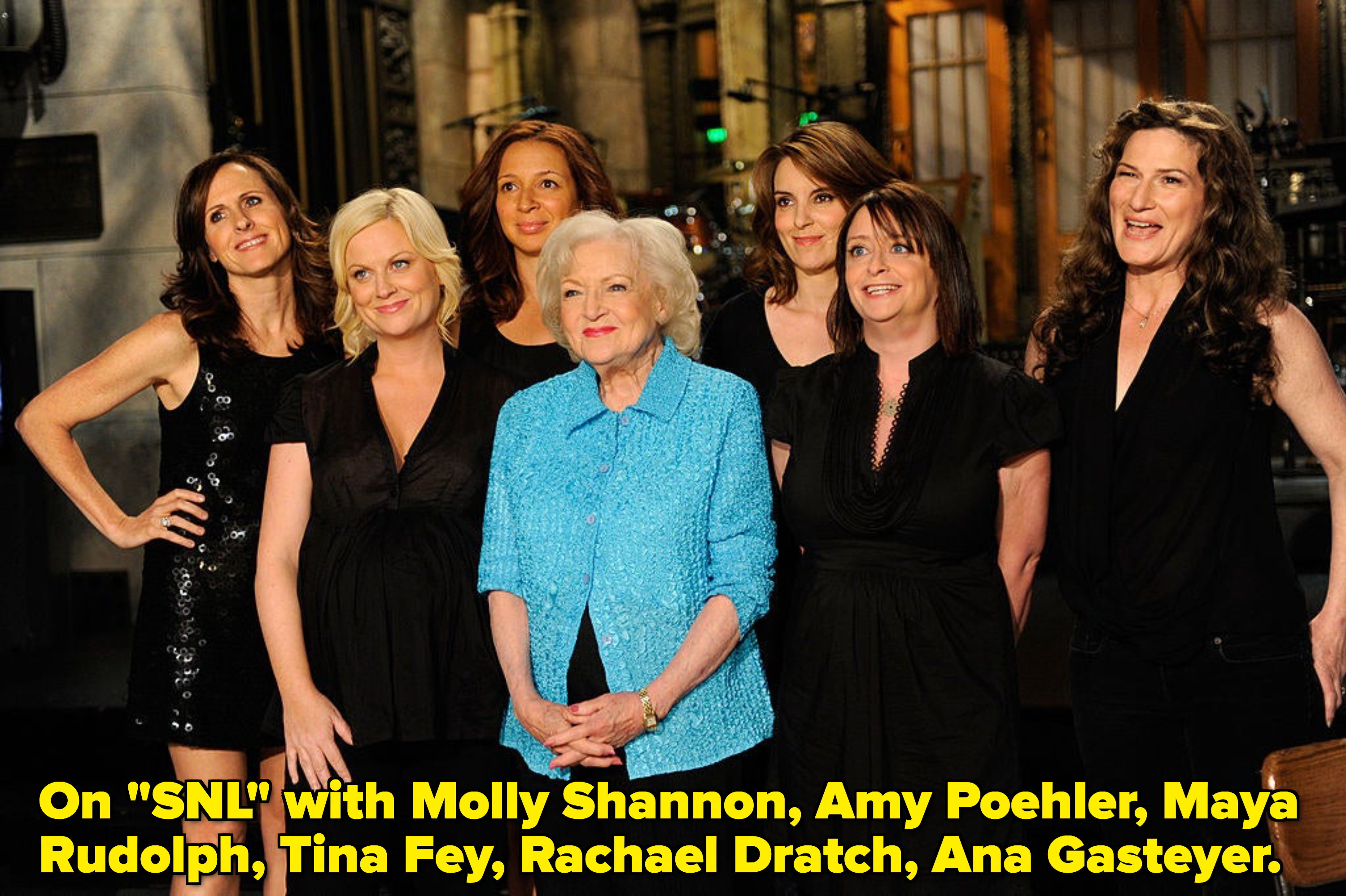 7.
Mickey Rourke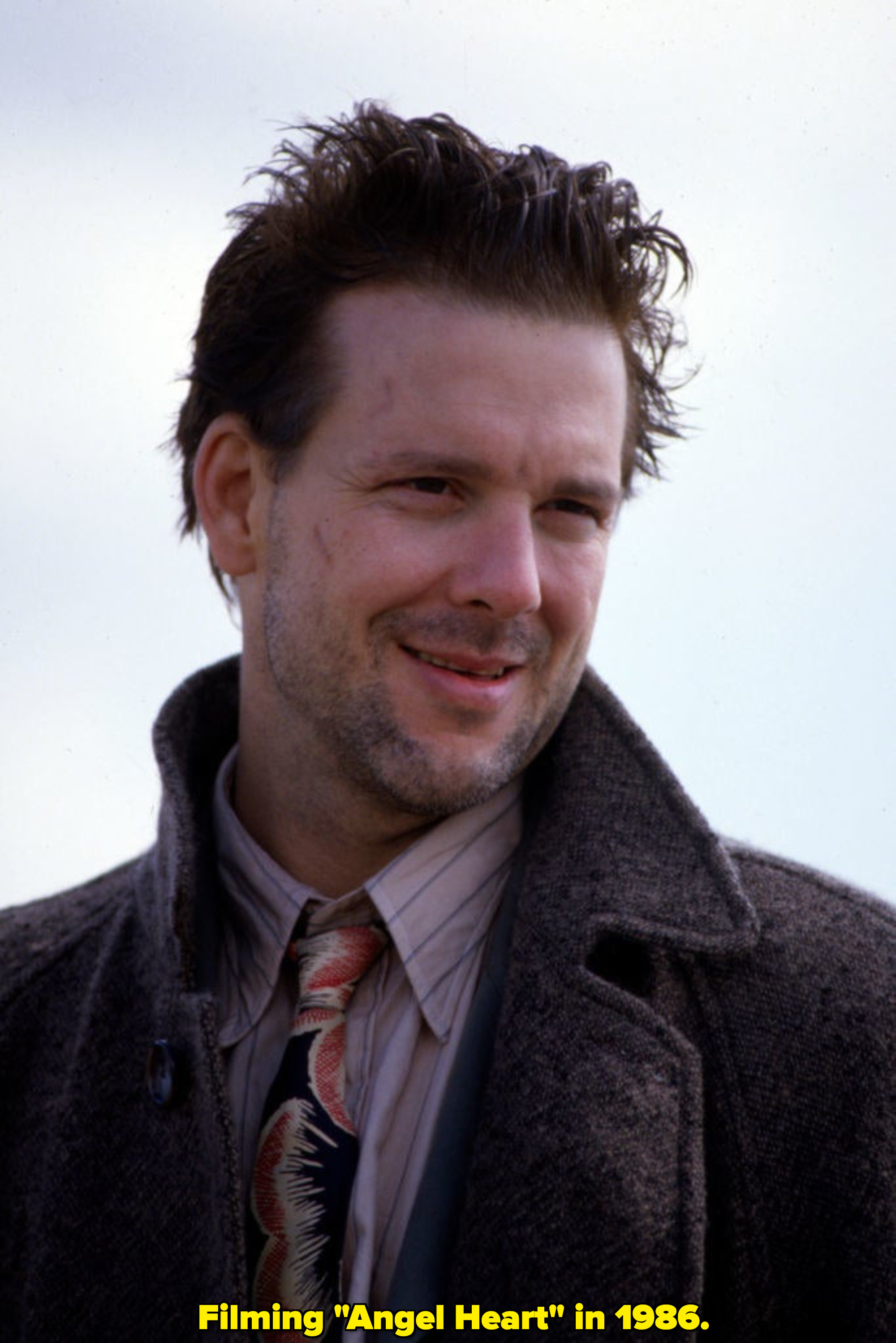 FIRST TIME ON THE A-LIST: You might want to buckle up for this one because it's a little more wild than the rest. Rourke, a New York-bred amateur boxer turned actor, hit the big time in the early '80s by starring in films like Diner and the massively popular erotic thriller 9 1/2 Weeks. Rourke's rough and tumble good looks and swagger made other actors look soft by comparison, and when he played seedy alcoholic Henry Chinaski (author Charles Bukowski's alter ego) in Barfly, he really felt like the destitute, down-and-out character he was playing.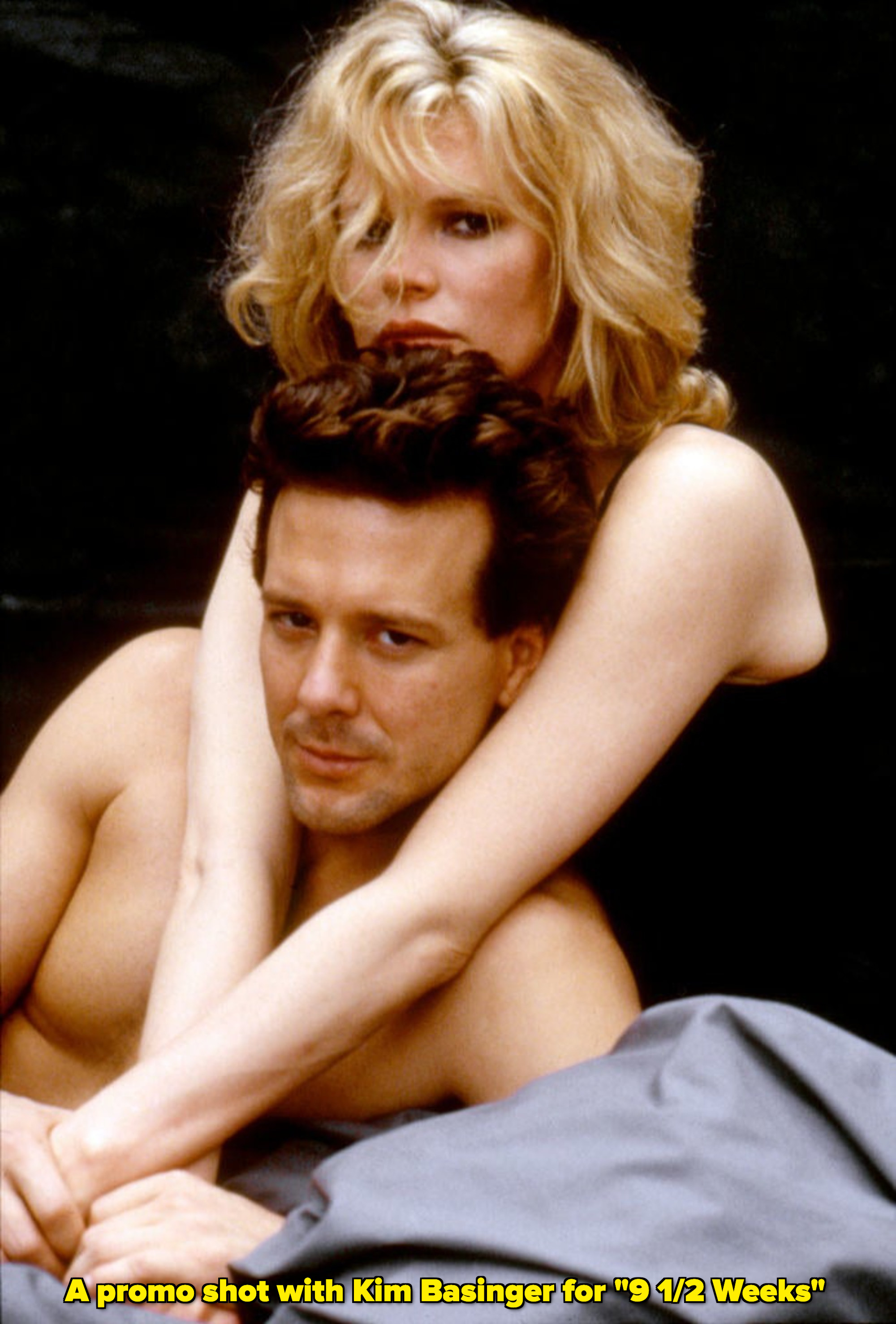 DOWN TO THE B-LIST: At age 39, feeling stifled by his career as an actor, Rourke walked away from the movie business and began a new career as...a professional boxer. Boxing insiders said the movie star was too old to make it against top fighters, but he did surprisingly well, managing a 6-0-2 record across four years. Unfortunately, Rourke sustained so many punches to the face that he needed reconstructive surgery to fix his broken nose and smashed cheek bone, and ended up looking strikingly different (he told the Daily Mail, "I went to the wrong guy to put my face back together").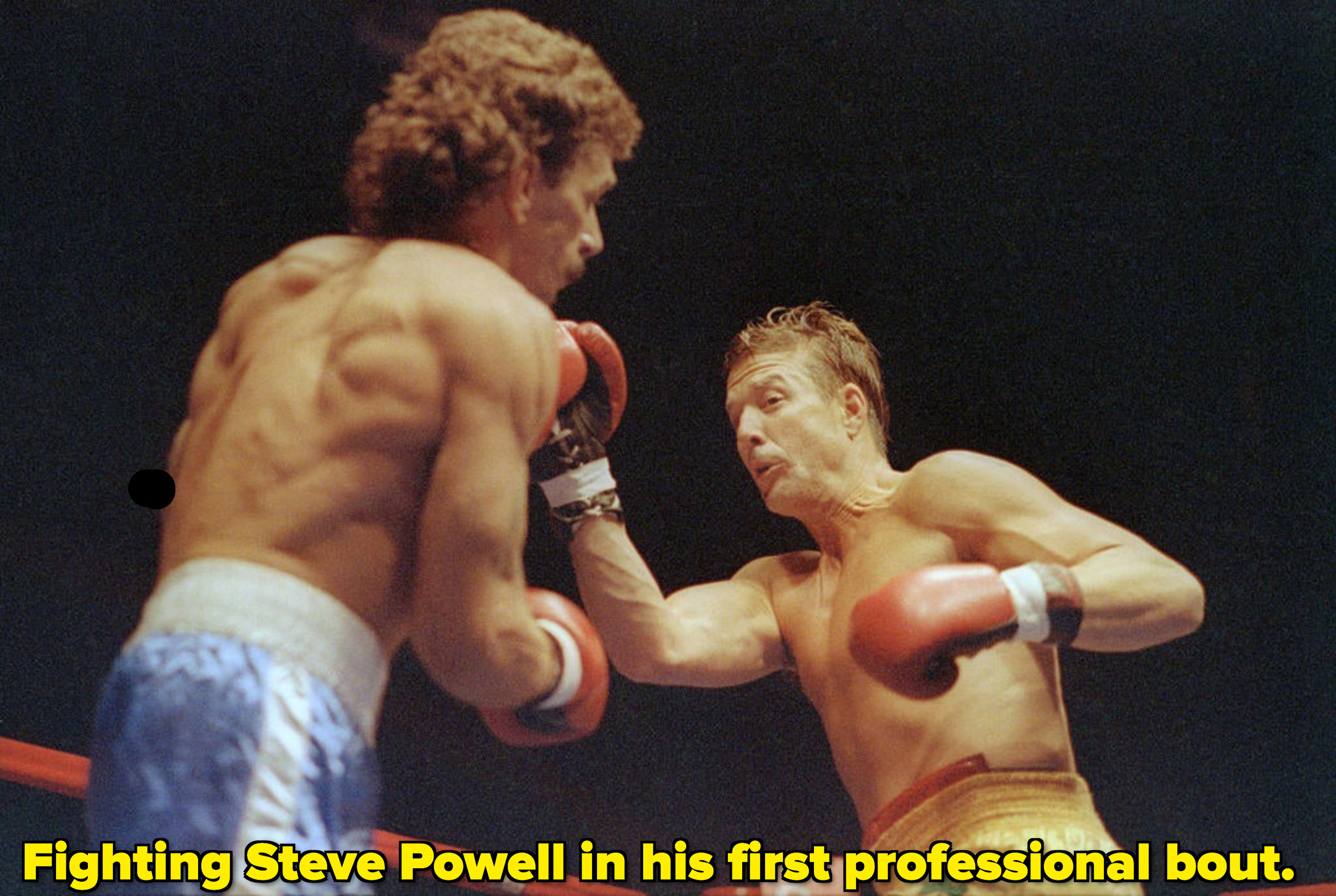 BACK TO THE A-LIST: In 2005, Rourke was in his mid-50s and probably — make that definitely — not someone anyone expected to blow up again. But Robert Rodriguez gave Rourke a big break, casting him as Marv in Sin City, and the film not only was a blockbuster hit, but brought Rourke a number of Critics' awards. This all led to Rourke getting the role of his life in Darren Aronofsky's acclaimed The Wrestler. Rourke played an aging wrestler hoping to get back into the ring (something the former aging boxer surely related to) and earned his first-ever Academy Award nomination as Best Actor. The good times continued after that — he played the villain Whiplash in Iron Man 2, and appeared in The Expendables. Both films were massive hits. Today Rourke is back to starring in low-profile B-movies, but hey...I wouldn't count him out from making it onto the A-list yet again.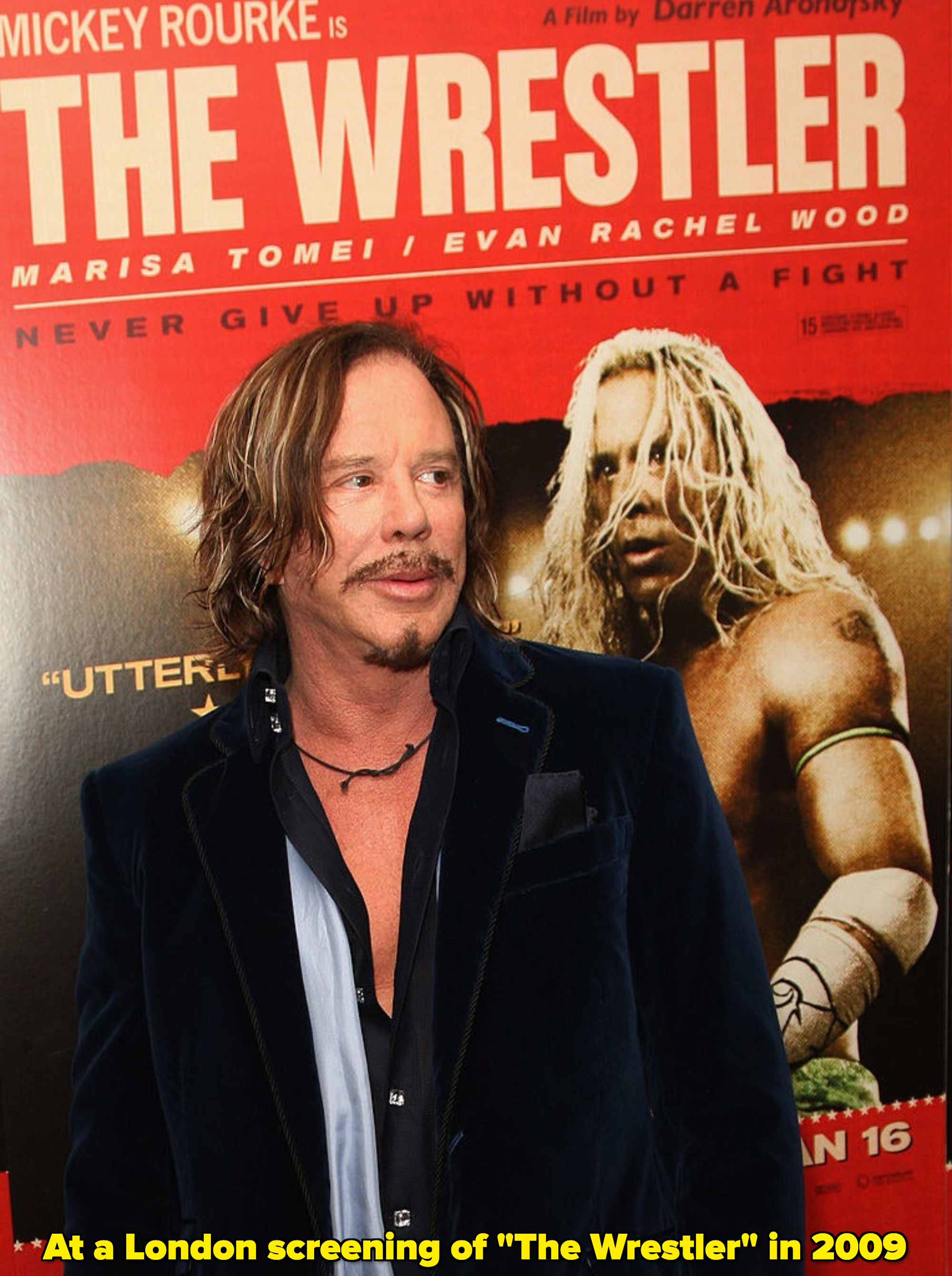 8.
Lindsay Lohan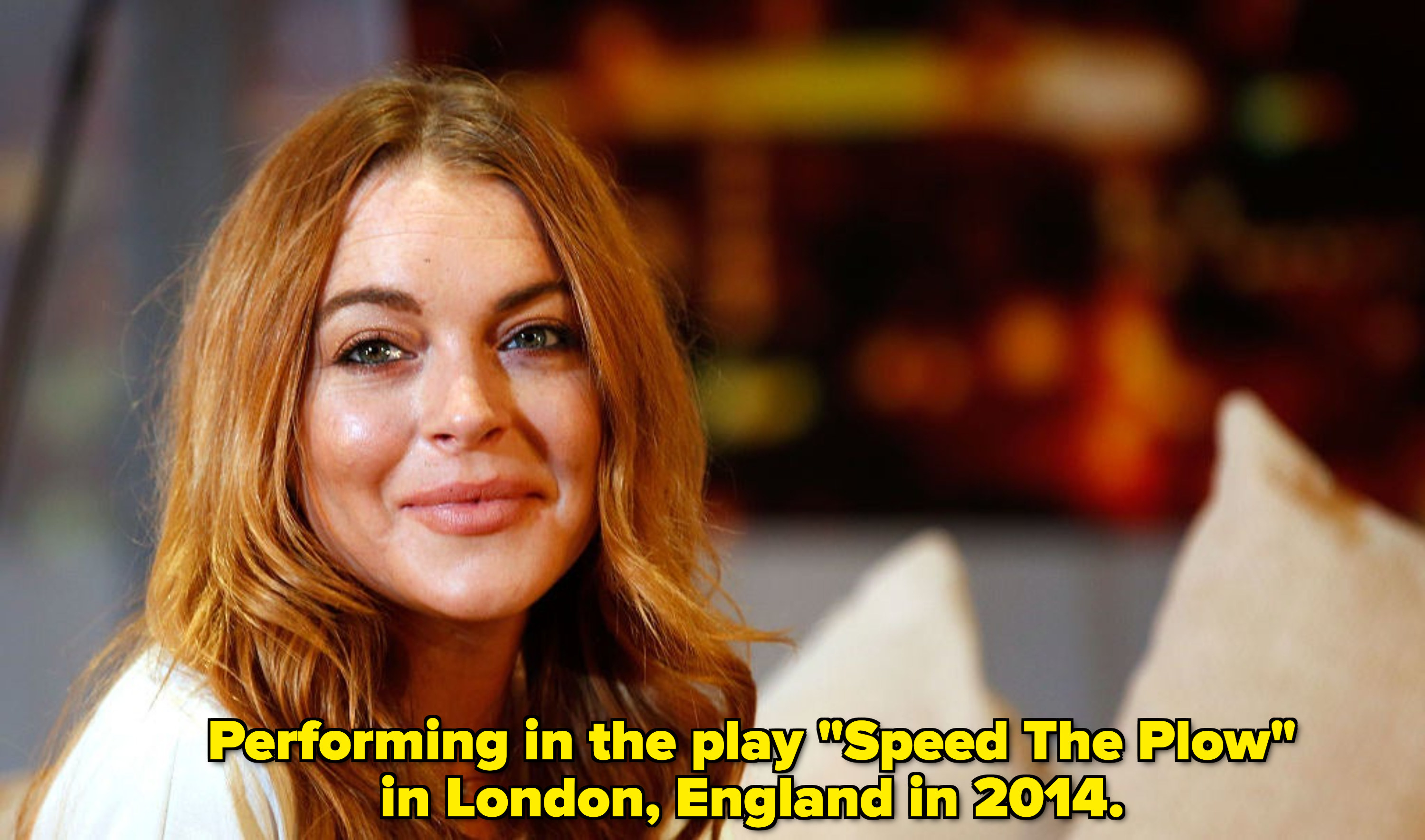 FIRST TIME ON THE A-LIST: Lohan had just turned 12 when 1998's The Parent Trap hit movie screens and made her a star overnight. With impeccable comic timing and lots of charm, Lohan quickly became one of Hollywood's most bankable talents with a run of hit teen movies: Freaky Friday, Confessions of a Teenage Drama Queen, Mean Girls, and Herbie: Fully Loaded. Lohan got super famous, super fast, and it's no exaggeration to say that she was a household name. She even released an album, Speak, which went platinum, selling over a million copies!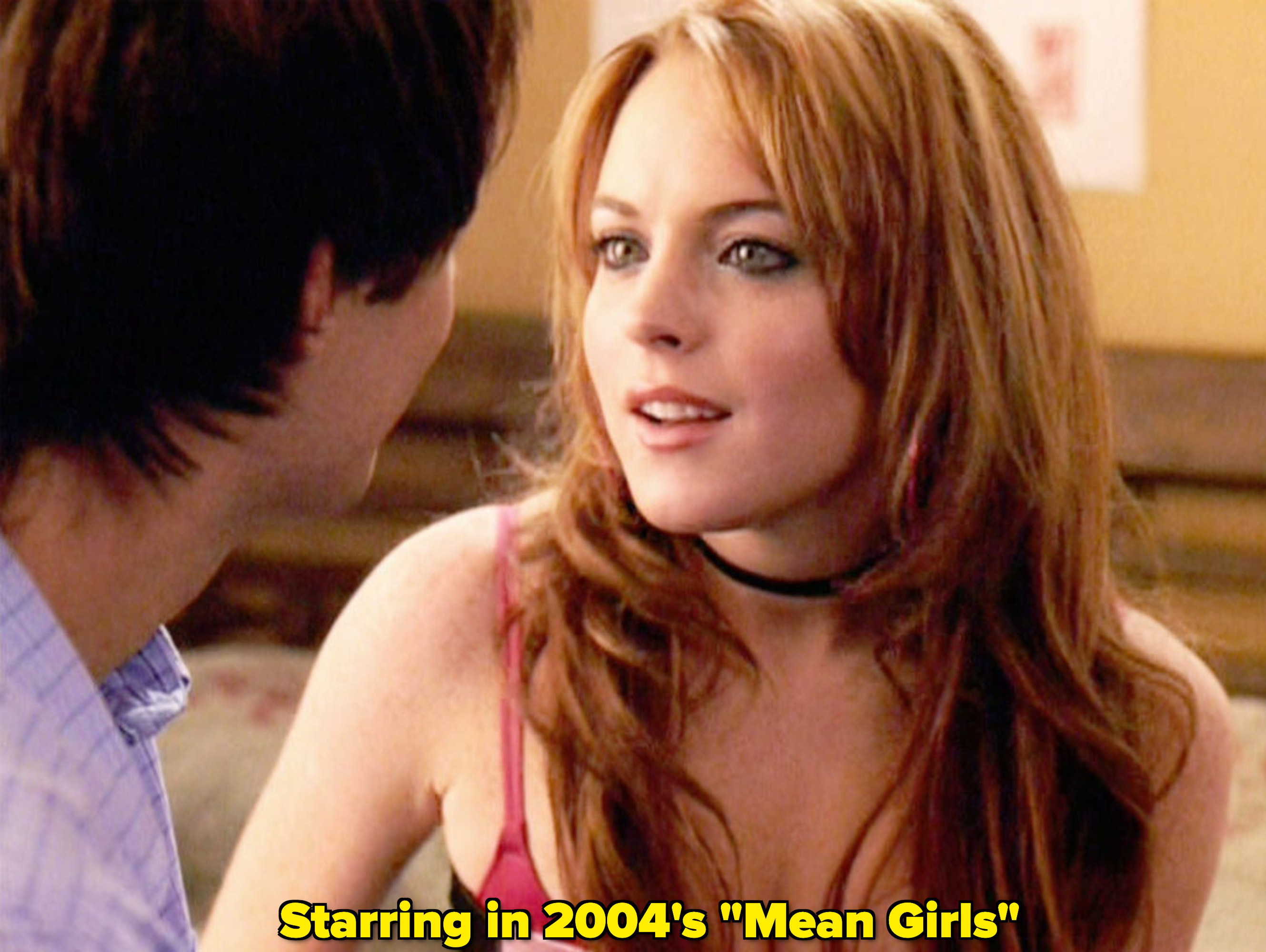 DOWN TO THE B-LIST: Nearing her 18th birthday, Lohan made a concerted effort to leave teen movies behind. Unfortunately, her turns in serious movies like Bobby and Chapter 27 were poorly received, and she didn't inspire the glowing reviews she once did. Making things worse, Lohan was struggling with the trappings of fame. She had addiction issues, was arrested numerous times, and constantly appeared in the tabloids. A low point came while filming Georgia Rule. After Lohan had to be hospitalized (for exhaustion and being overheated, according to her rep), a letter from the film studio leaked criticizing her for too much partying and being late to set. It also called her "irresponsible and unprofessional."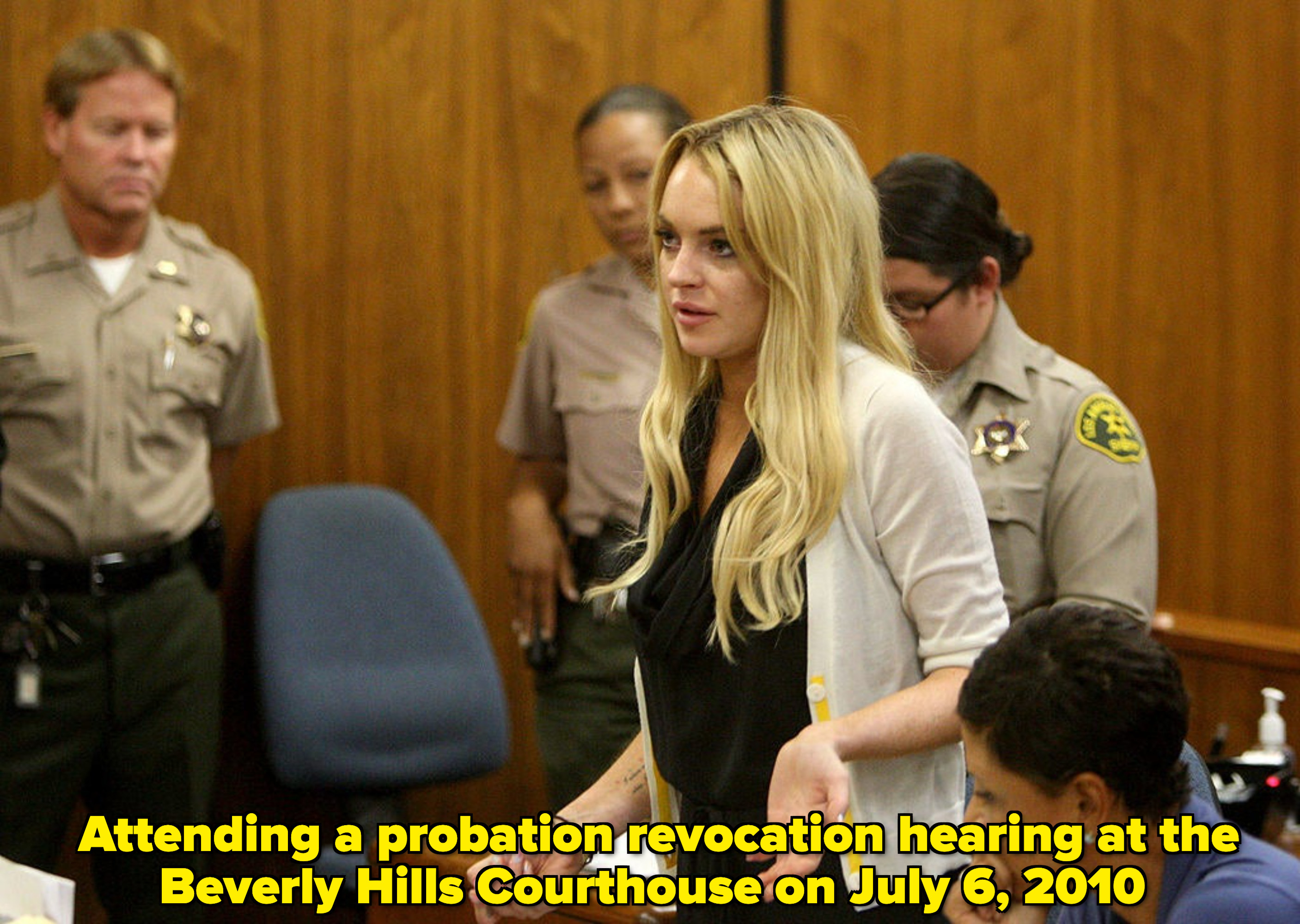 BACK TO THE A-LIST (POSSIBLY): It's admittedly way too soon to say Lohan is back on the A-list, but things are looking up for her. Not only has she been in a much better place in recent years, but last May it was announced that she was teaming up with Netflix to make her first high-profile film in over a decade. Due this December, Falling for Christmas is a romantic comedy (co-starring Chord Overstreet) that looks poised to give Lohan a chance to display the charm and comedic chops that made us love her in the first place. When Netflix released a teaser for the film in February, the buzz online for Lohan's long-awaited return was loud and clear. Hey — just starring in this film constitutes one heck of a comeback, but if it's a hit, she just might end up where she started...at the top.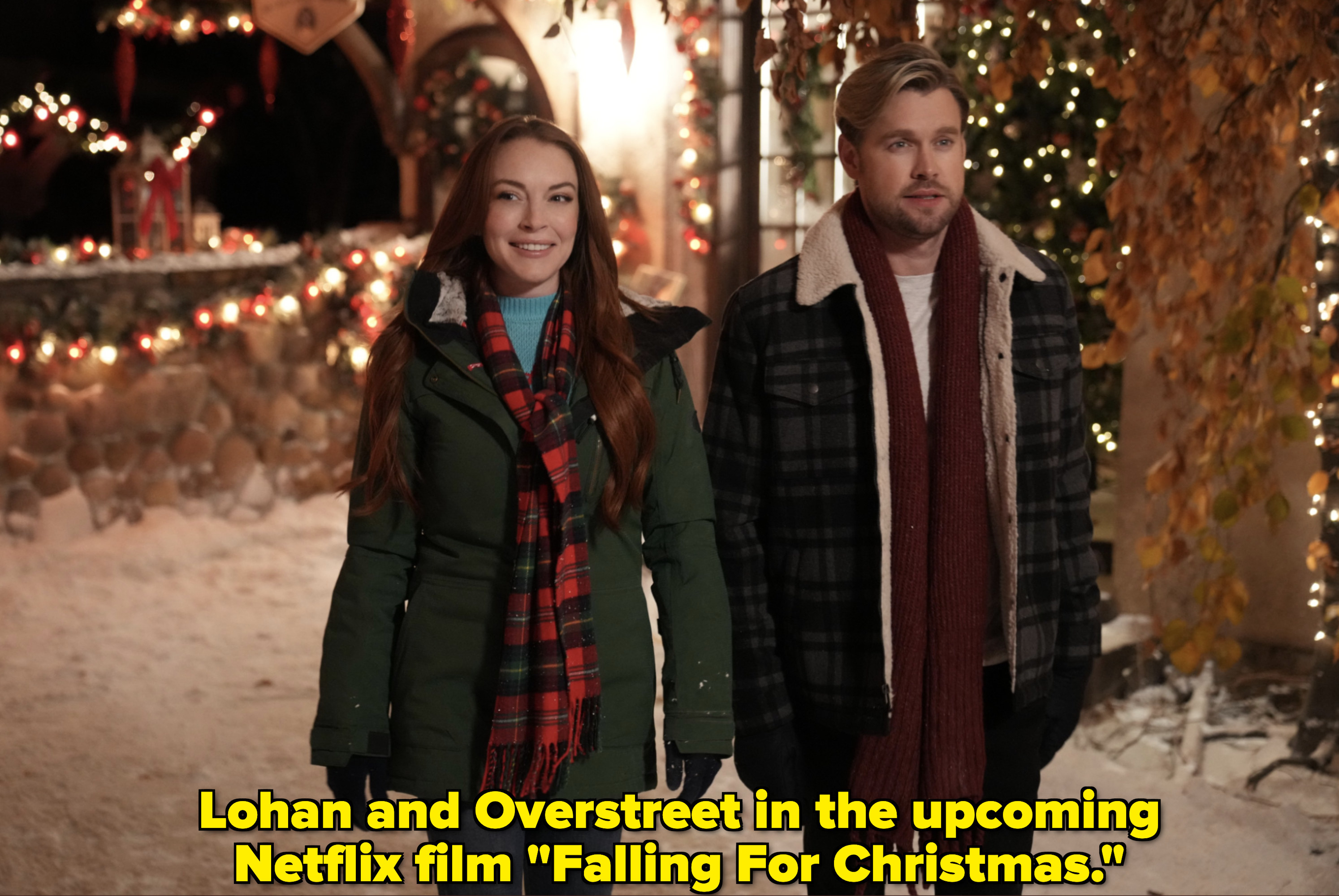 9.
John Travolta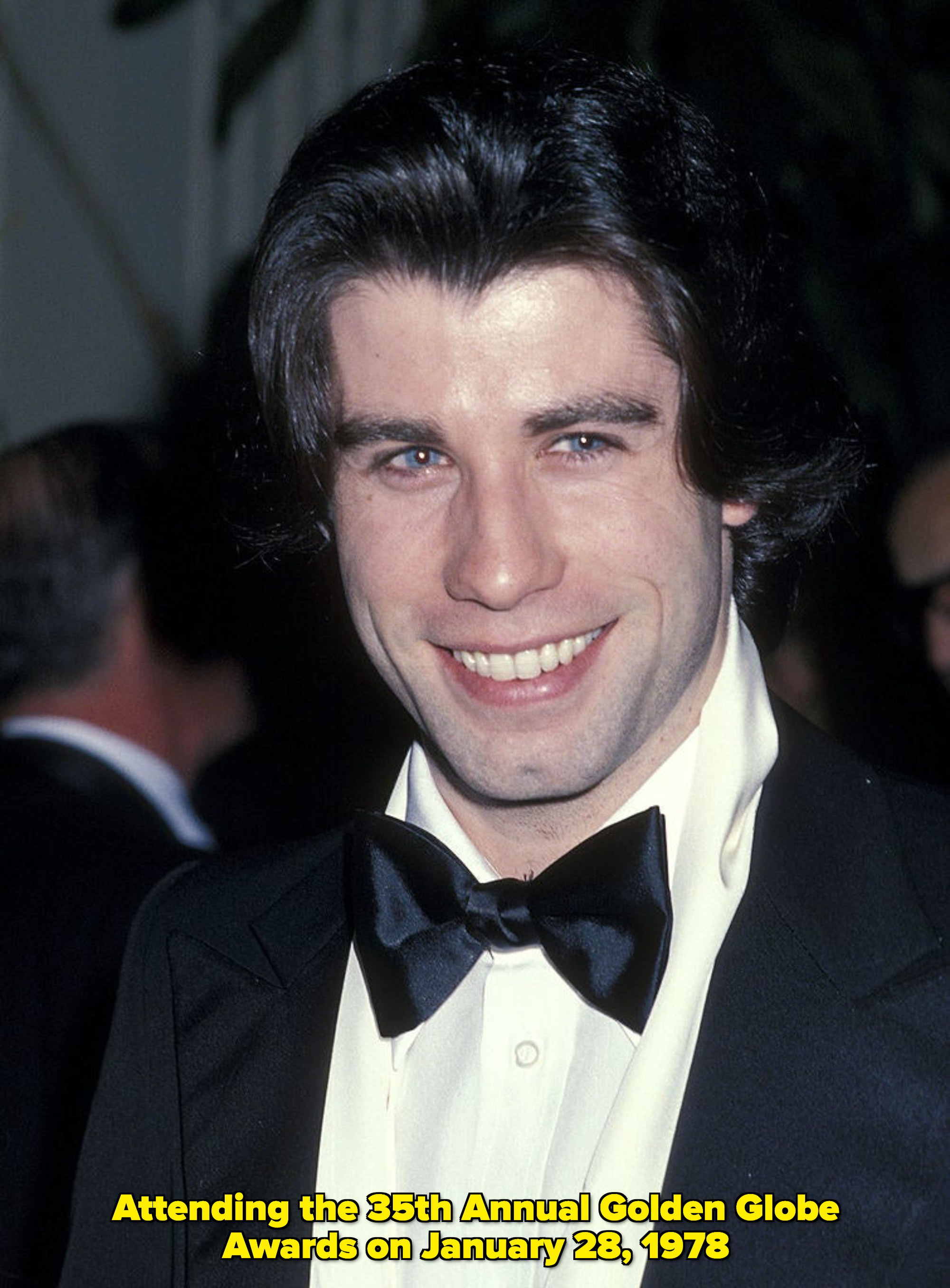 FIRST TIME ON THE A-LIST: People in 2022 might have a hard time understanding just how big of a star Travolta was in the '70s. After becoming the breakout performer on the hit sitcom Welcome Back, Kotter, Travolta starred in two of the biggest movies of the decade, Grease and Saturday Night Fever (the latter of which earned him an Academy Award nomination for Best Actor). He even scored three top 10 Billboard hits as a singer in the '70s! Things started well in the '80s too — his first film of the decade, Urban Cowboy, grossed five times its budget.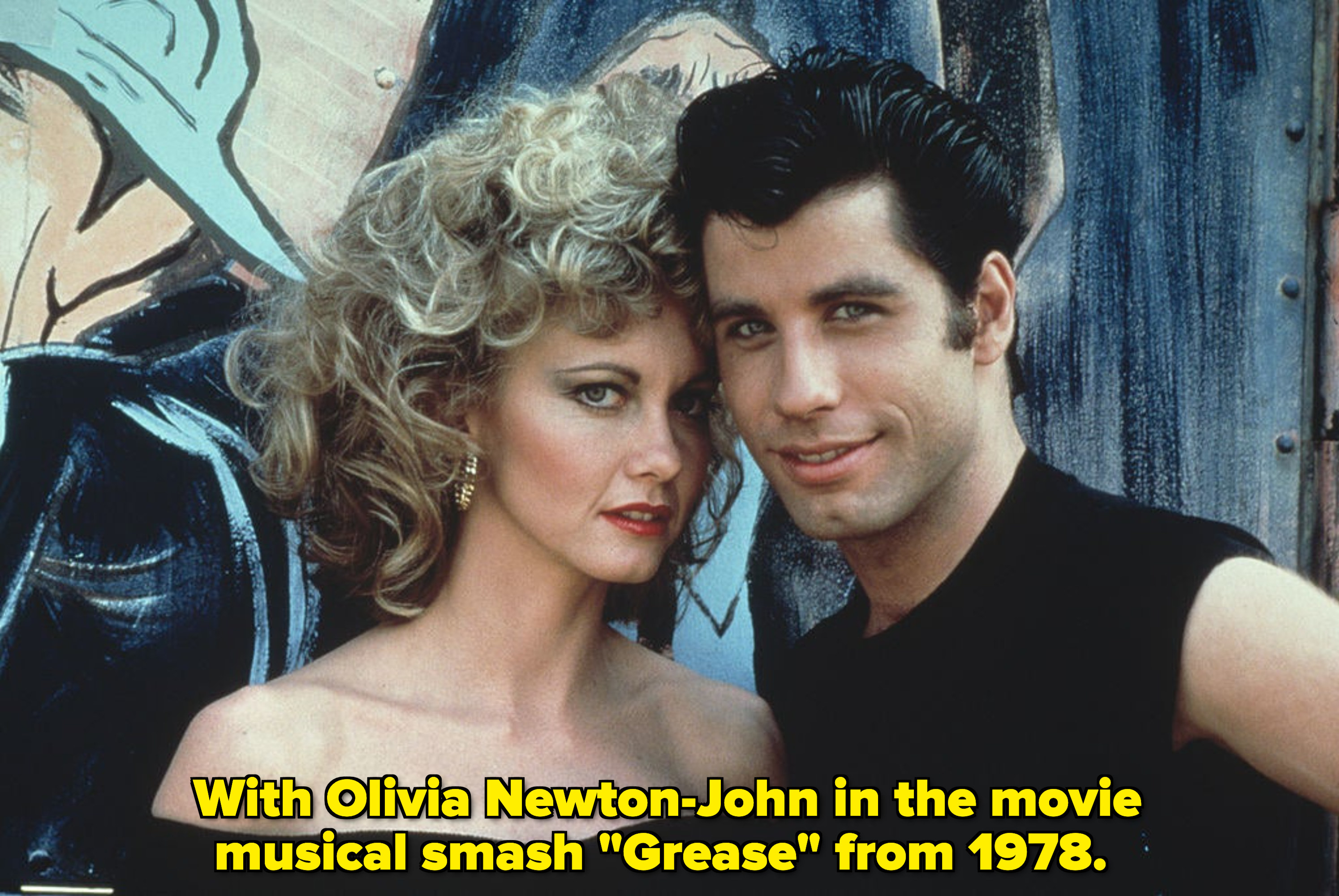 DOWN TO THE B-LIST: Travolta's stock went tumbling after a series of box-office bombs, including Staying Alive, an ill-fated sequel to Saturday Night Fever (directed, randomly, by Sylvester Stallone), and Two of a Kind, which re-teamed Travolta with his Grease co-star Olivia Newton-John but lacked the magic of their first collaboration. His biggest "Doh!" moments of the decade? Turning down the lead roles in BOTH An Officer and a Gentleman and Splash. Yikes. By the end of the '80s, Travolta finally had another hit, but in Look Who's Talking?, a movie where he played second fiddle to a talking baby.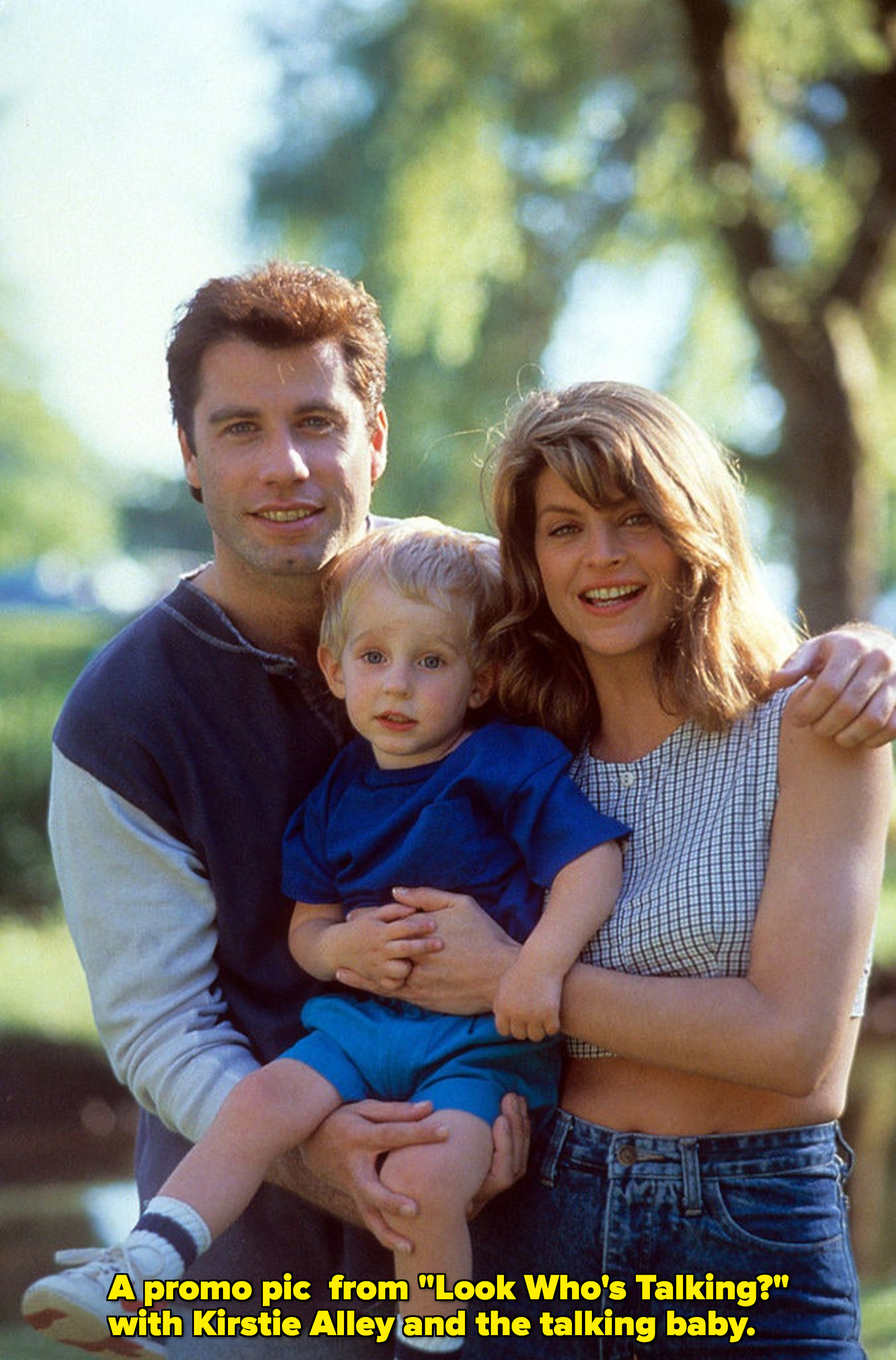 BACK TO THE A-LIST: Things were looking even worse for Travolta in the '90s when he was relegated to making less successful sequels to the talking baby movie. Luckily for Travolta, Quentin Tarantino ignored how little heat there was around the one-time star and cast him as Vincent Vega in Pulp Fiction against the wishes of the film's producer, Harvey Weinstein (yeah, that freaking guy). The movie was a smash, changing cinema and earning Travolta a Best Actor nomination at the Academy Awards. The hits kept coming for Travolta after that: Get Shorty, Phenomenon, Michael, Face/Off, and Broken Arrow. He was an A-lister once more, and that meant he never had to make another talking baby movie again.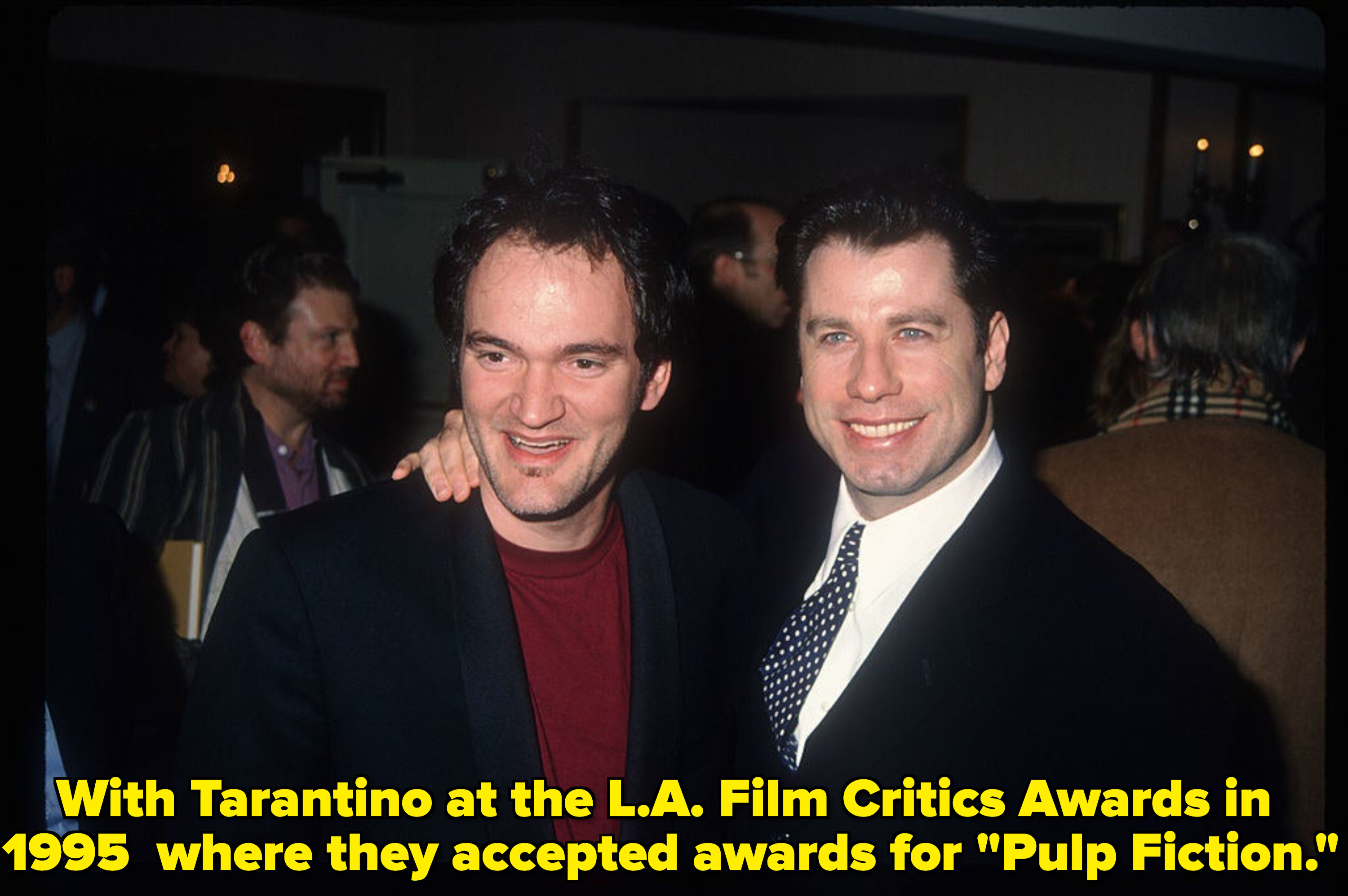 10.
Rosie Perez
FIRST TIME ON THE A-LIST: It was impossible not to love Perez in the late '80s and early '90s with her thick Brooklyn accent and serious acting chops for drama AND comedy. Perez made her film debut in Spike Lee's Do the Right Thing (widely regarded as one of the greatest films of all-time) and then starred in the classic White Man Can't Jump (stealing scenes as the Jeopardy-obsessed Gloria). Best yet? Her heartbreaking performance in Fearless as a mother who lost her baby in a plane crash, which earned her an Academy Award nomination for Best Supporting Actress. Perez really earned her cool points, though, for choreographing the Fly Girls, the wildly popular dance group on In Living Color.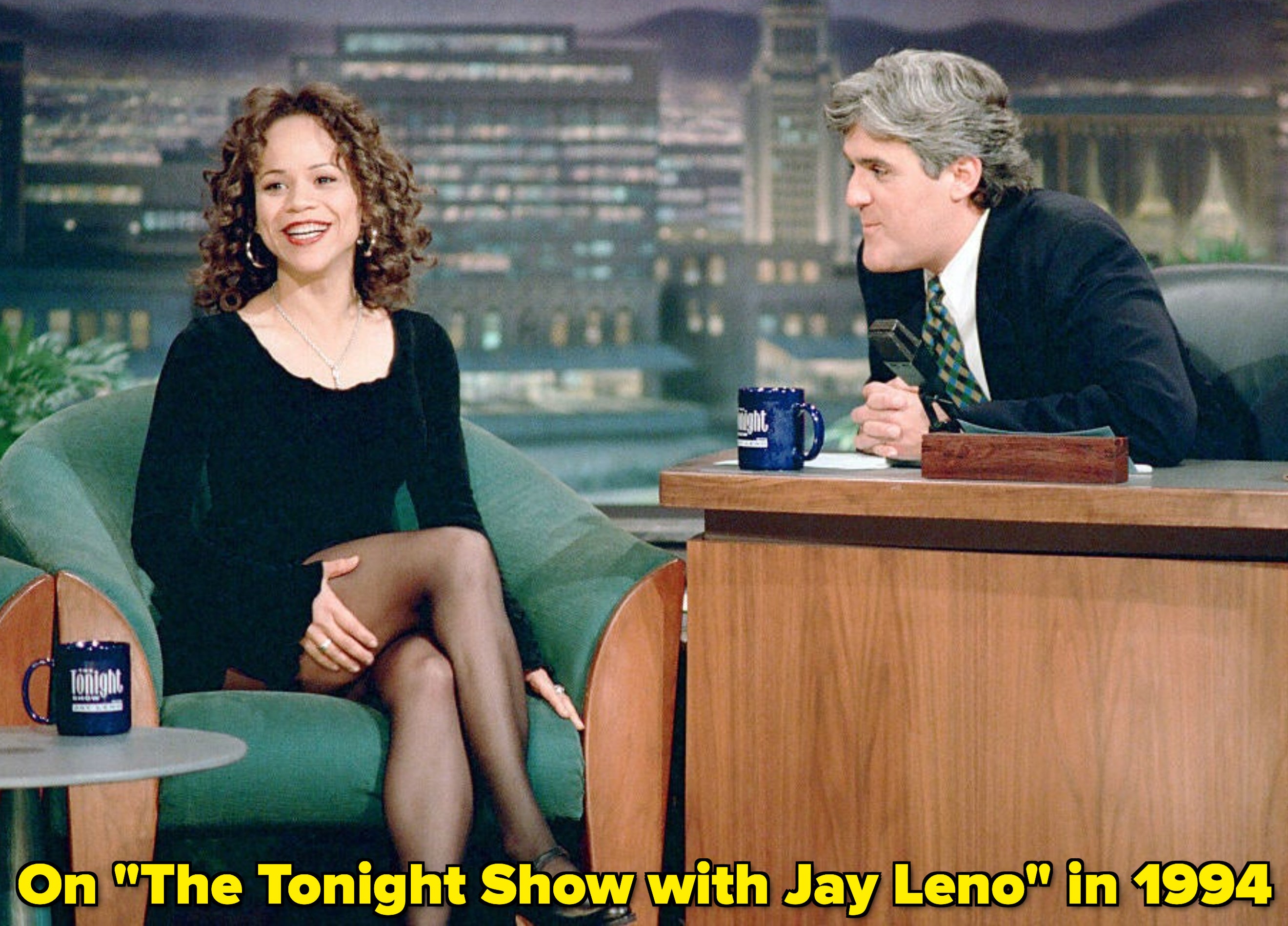 DOWN TO THE B-LIST: Despite being young, beautiful, talented, and coming off an Academy Award nomination, Perez wasn't offered top roles after Fearless. Hollywood's narrow-mindedness likely played a part — Perez wrote in her autobiography that the studio didn't want her in White Men Can't Jump because she was Puerto Rican ("they were worried about the interracial aspect"), and co-star Woody Harrelson and director Ron Shelton had to fight for her. She continued to work over the next two decades, though, but largely in supporting roles in films like Riding in Cars With Boys and Pineapple Express.
BACK TO THE A-LIST: It's hard to say anyone had a great 2020 with the coronavirus running rampant (in fact, Perez herself had a scary experience with the virus), but Perez — at least professionally — had a great year. First, she appeared in a juicy role as detective Renee Montoya in the DC extended universe's Birds of Prey (and may play Montoya again, possibly suiting up as Montoya's superhero alter ego Question). Next, she co-starred in the hit HBO Max series The Flight Attendant, and earned an Emmy nomination for Outstanding Supporting Actress in a Comedy Series. A second season of the series — again featuring a stellar Perez — debuted to more top reviews.