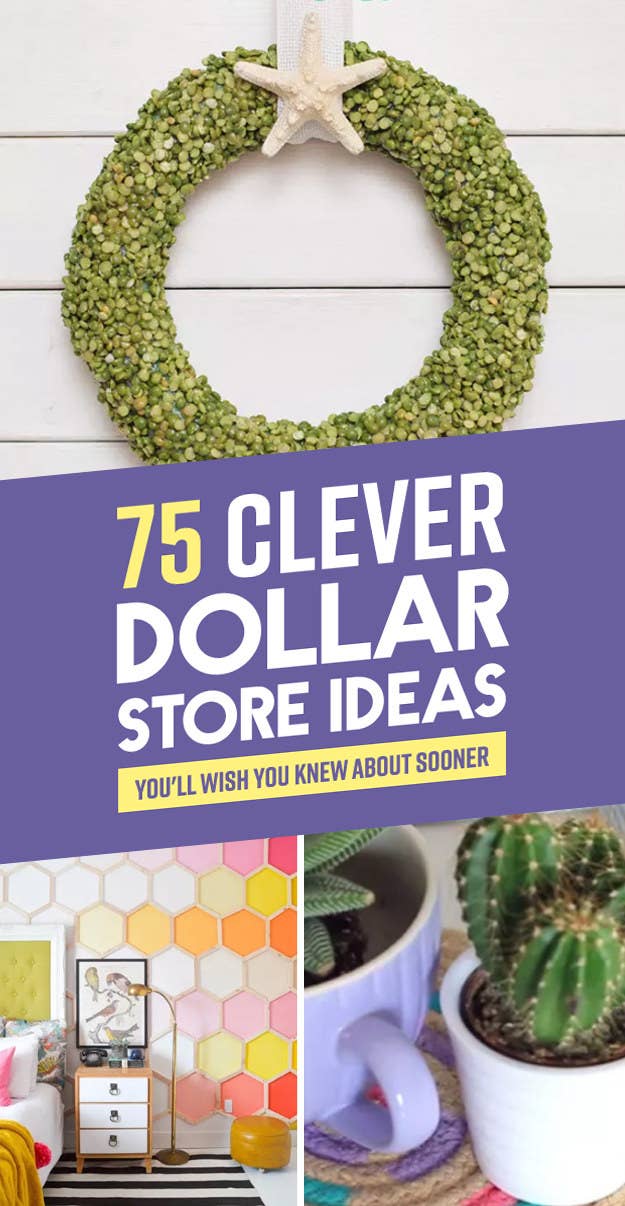 1.
Transform four dollar-store frames into a winningly chic frame lantern.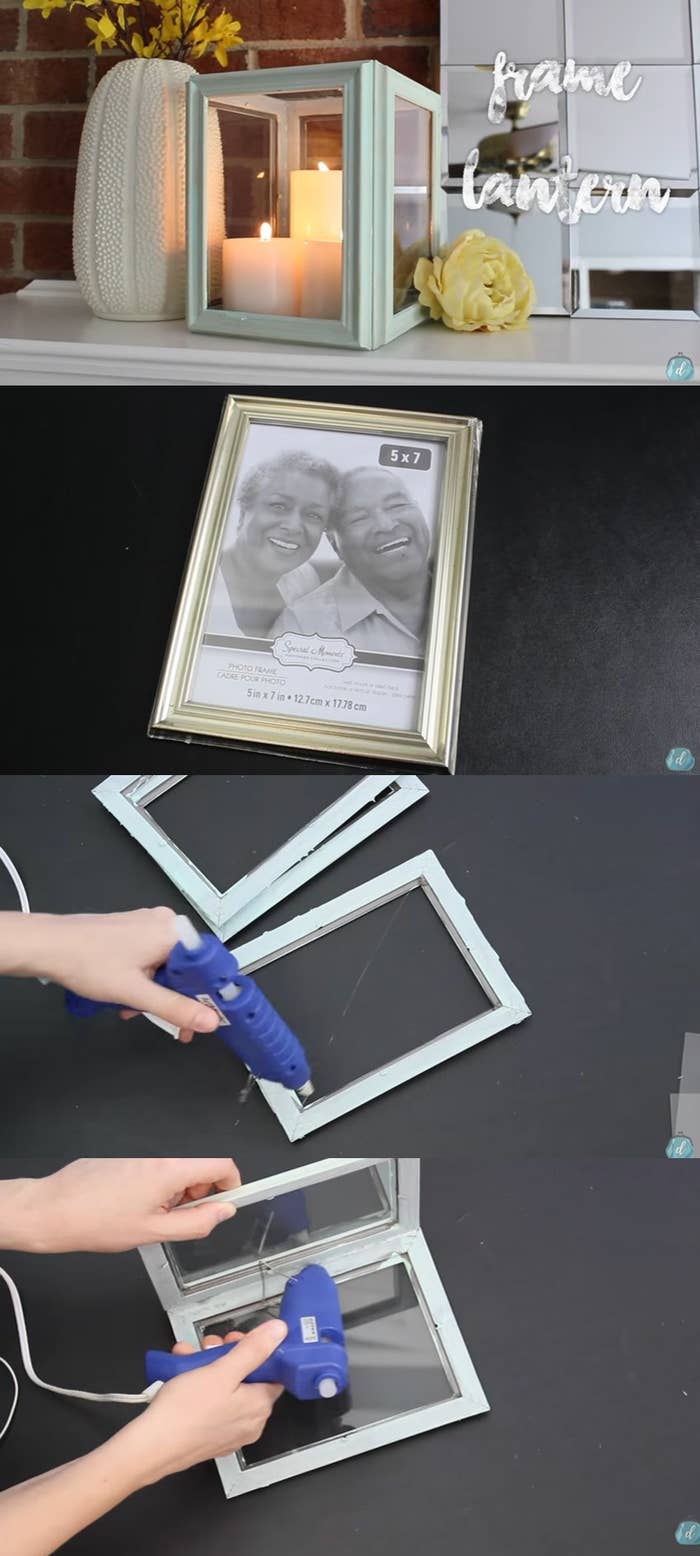 2.
A dollar-store T-shirt — plus items found around the home — are all you need to make a comfy cat tent.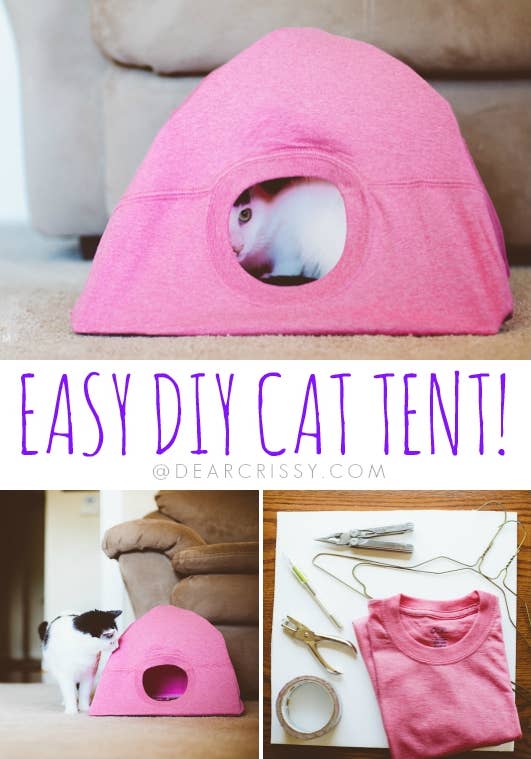 3.
DIY tube socks into super-cute baby leg warmers.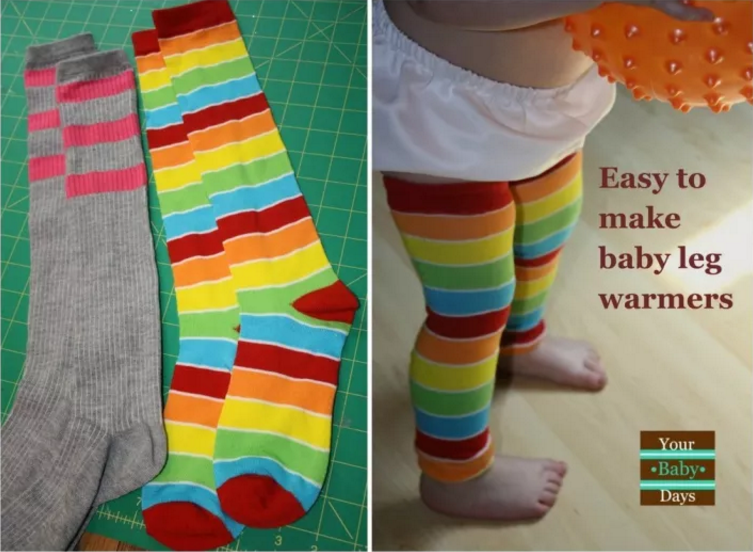 4.
A glass bowl and martini glass can be combined to make the ultimate chip and dip bowl.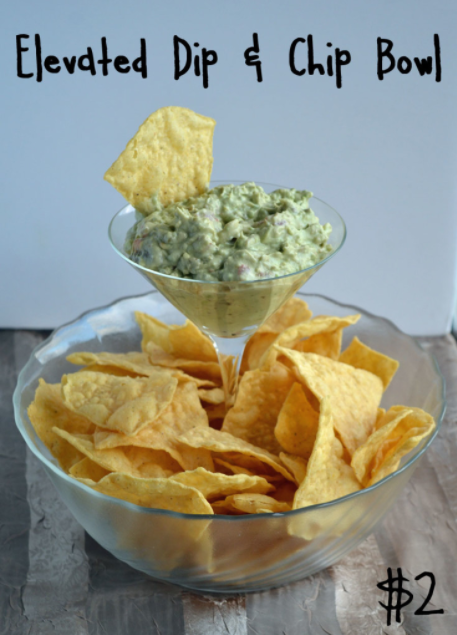 5.
Hair appliances cluttering your bathroom counter? Get a file box and some command hooks.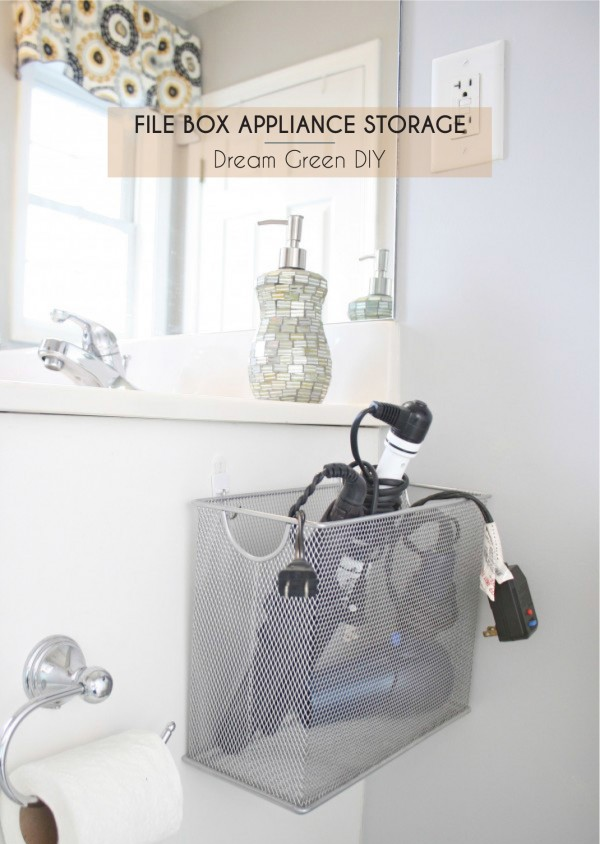 6.
Dollar-store command hooks can also make a super convenient way to store your measuring spoons.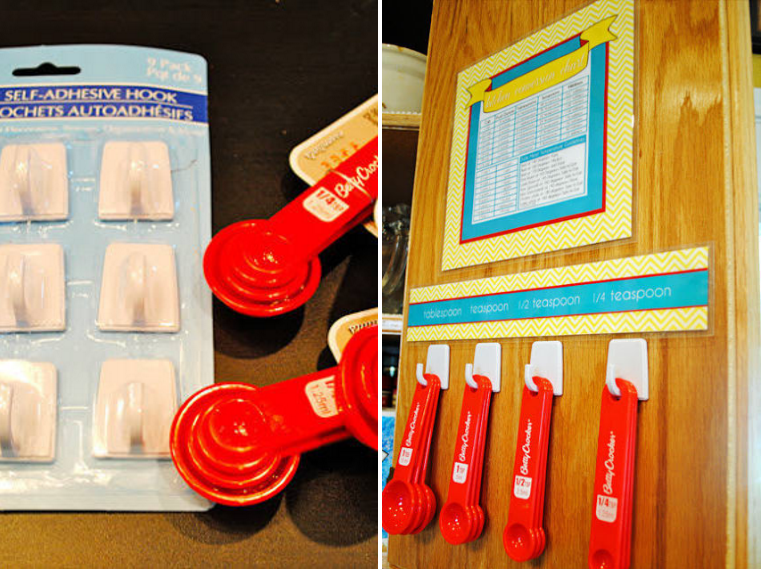 7.
DIY an eye-catching rope basket using a dollar-store laundry basket.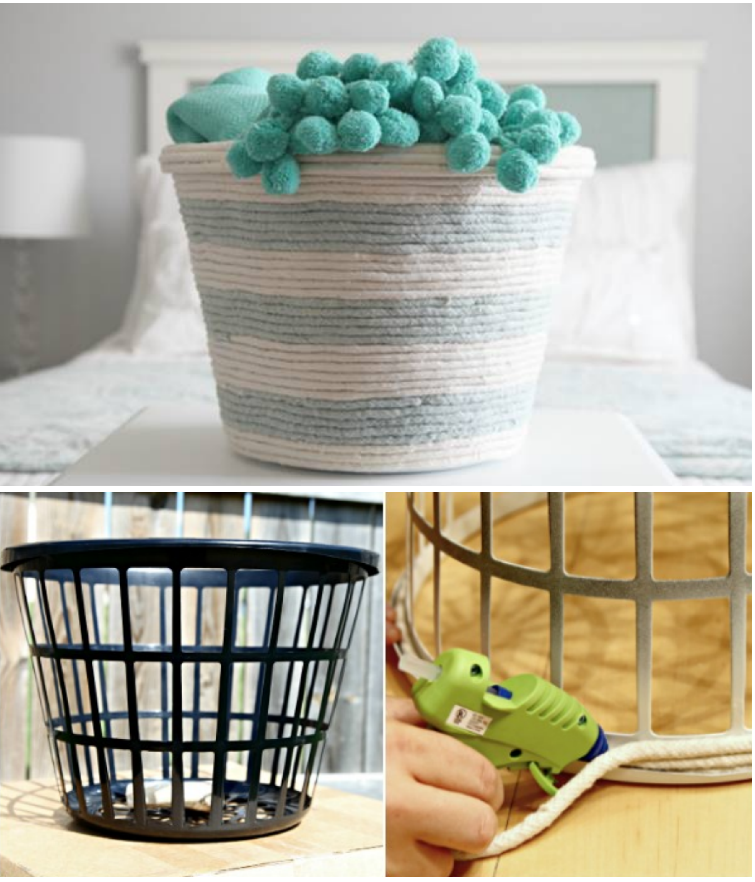 8.
Hit up the toy section to make the coolest smart phone tripod ever.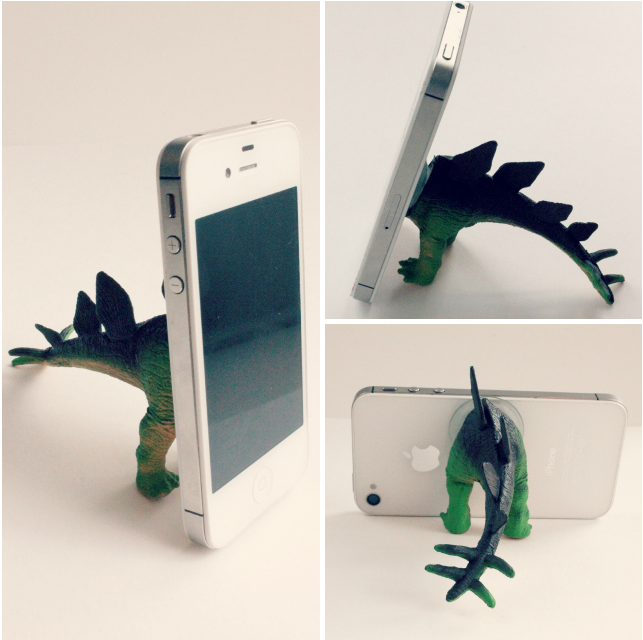 9.
You can also use dollar-store items to DIY a case stand for your smart phone that makes reading — or watching media — a snap!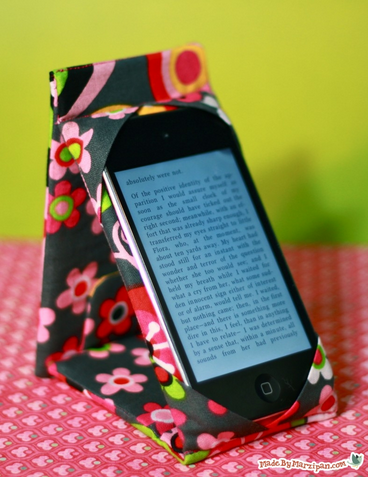 10.
DIY a crib rail cover using a pool noodle.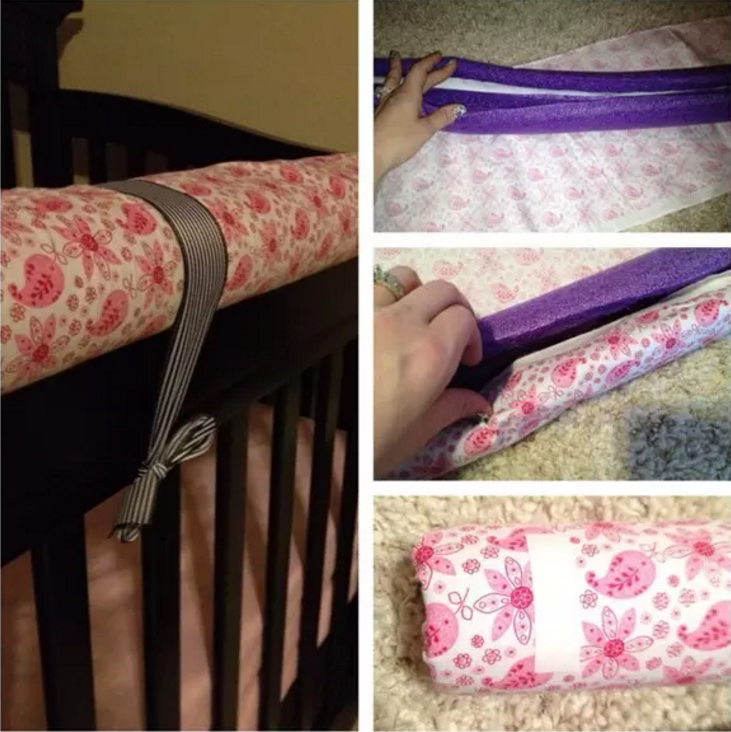 11.
Use dollar-store paint trays as cupcake-decorating plates.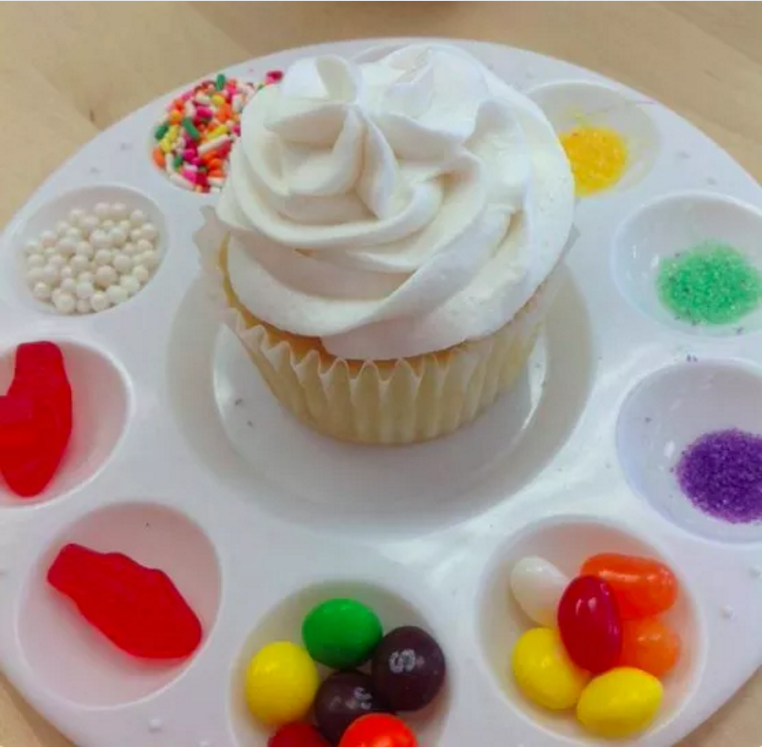 12.
Turn a dollar-store pencil cup into something beautiful.
13.
Dollar-store sponges can also be used to keep you cool out in the sun.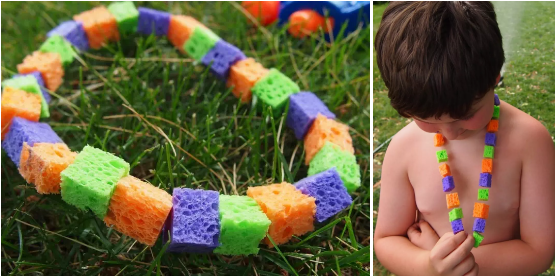 14.
Combine a muffin tin with plastic cups to make a wonderfully mobile storage center for art supplies.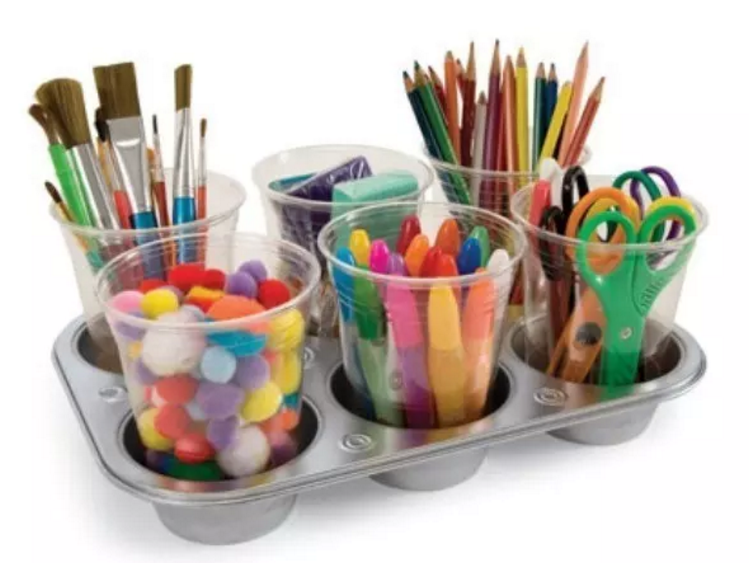 15.
Give your laptop an upgrade by covering it with wood-grain contact paper from the dollar store.
16.
Mount dollar-store ice cube trays to the wall to display Shopkins or other small toys in style.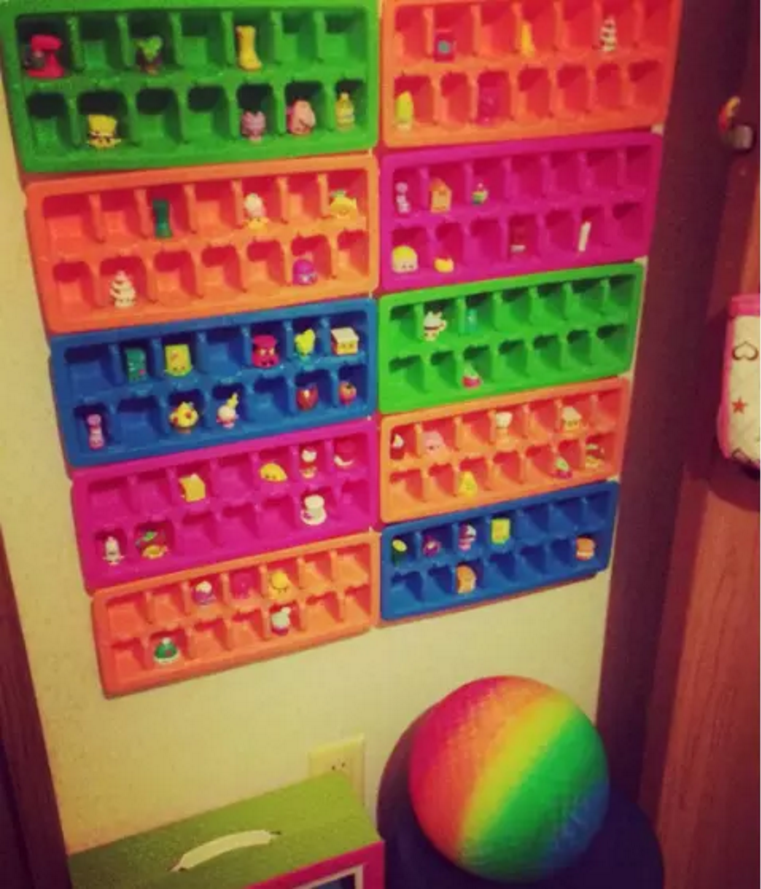 17.
Dollar-store silverware is ideal for making this kitchen-perfect hook rack.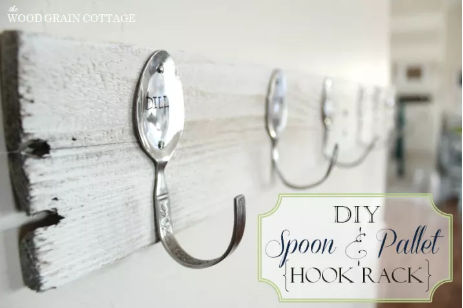 18.
Cool dorm decoration alert: Use ice-pop sticks to display fake succulents in impressive fashion.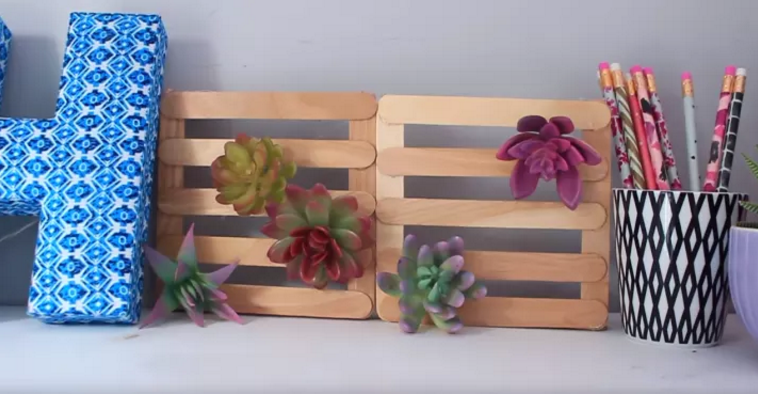 19.
Use a clear shower curtain liner to make a dry-erase sheet you can draw all over.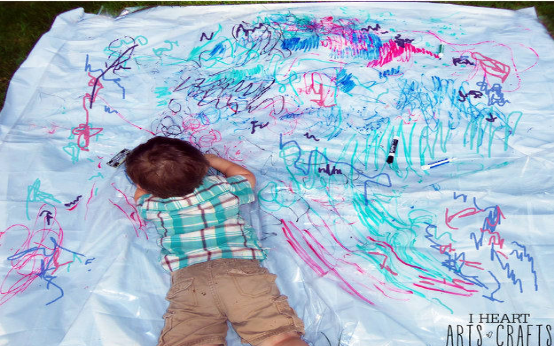 20.
Use plastic wineglasses to serve cupcakes (and a generous helping of M&M's).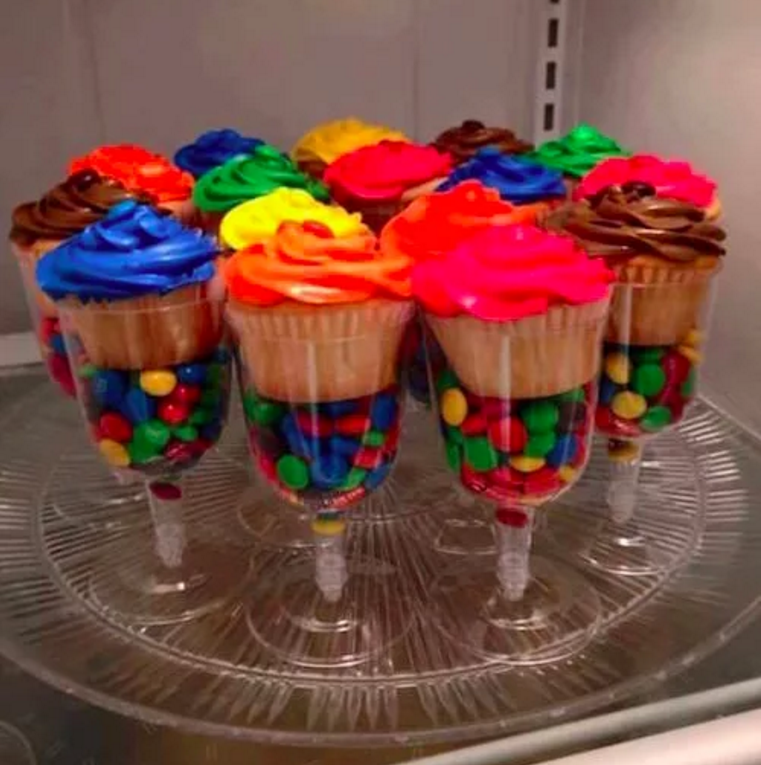 21.
Give sandals a tropical feel by garnishing them with balloons.
22.
Craft boxes are perfect for organizing barrettes and hair ties.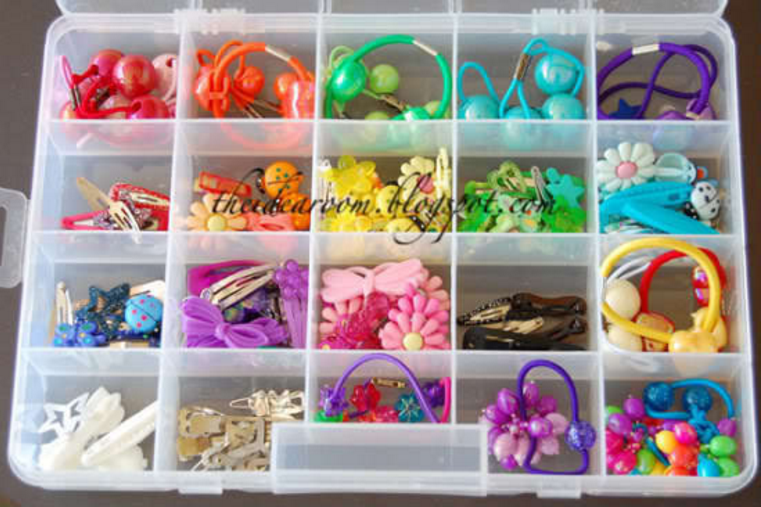 23.
Make fun window art with dollar-store frames, glue, and food coloring.
24.
Have a lot of cats? A dollar-store vegetable tray makes a purrfect feeding station.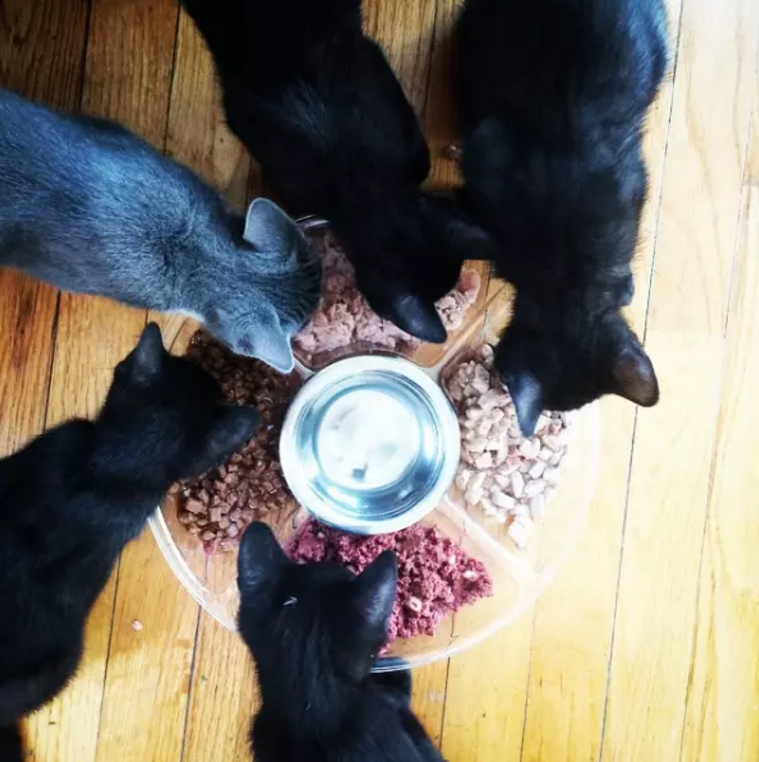 25.
You can also use a vegetable tray to DIY the perfect color mixing station.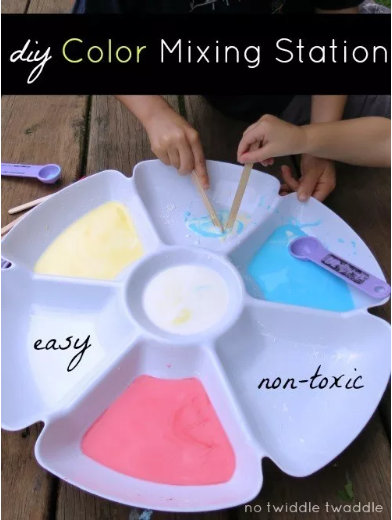 26.
But wait, there's more! You can also use the tray to mold flowers out of dirt or sand.
27.
Transform a stackable bin into a doll swing.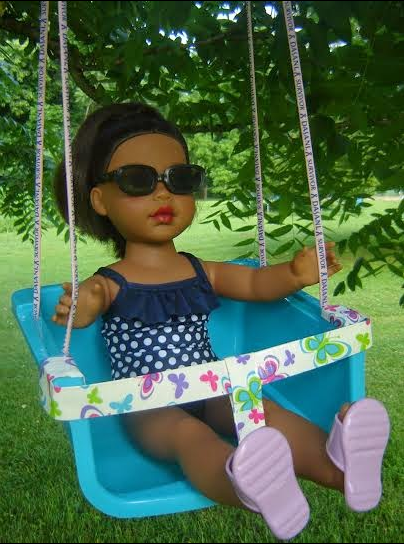 28.
Use a small dollar-store canvas to turn a favorite old T-shirt into wall art.
29.
Add a pop of color to your bathroom by filling soap dispensers with glass gems and faux flowers.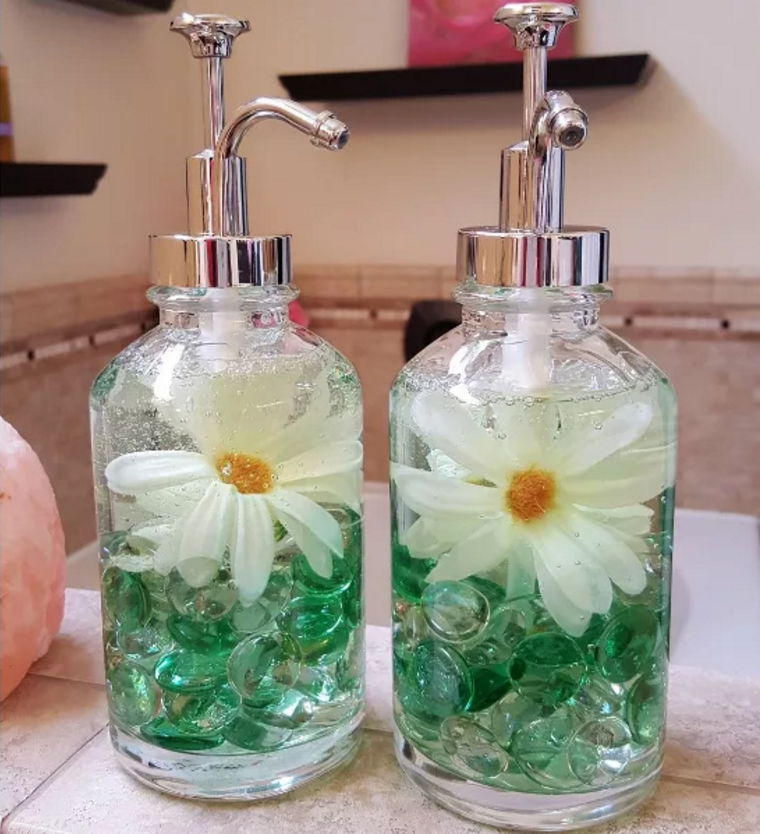 30.
Wow your kids or guests by making a s'mores station out of dollar-store cake pans and candlesticks.
31.
Or use the same purchases to make an incredible homework caddy.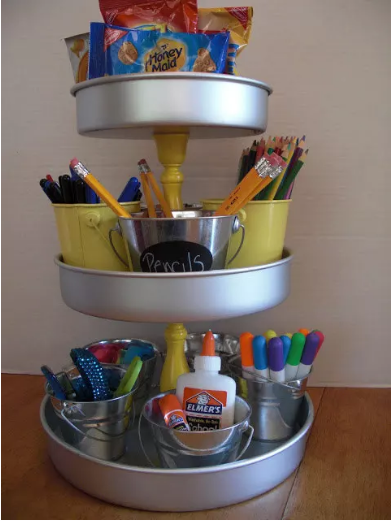 32.
Light up an outdoor walkway by sticking solar lights into cups filled with rocks.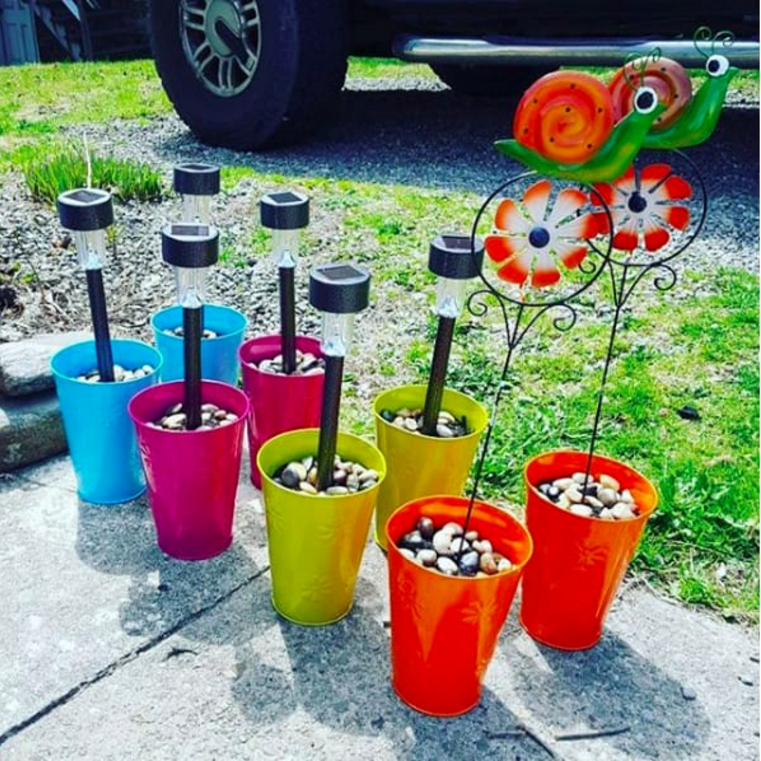 33.
Never worry about putting anything hot on your table again with some dollar-store pebbles.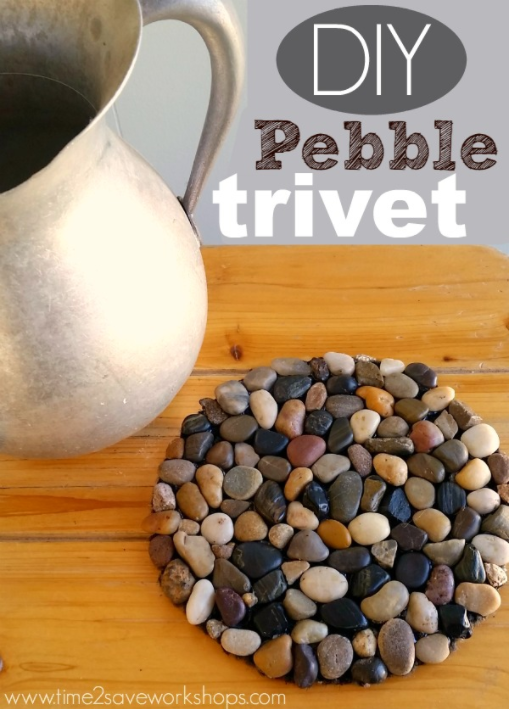 34.
Stop yourself from losing playing cards by storing them in travel soap box holders.
35.
Buckets are a good choice for organizing art supplies.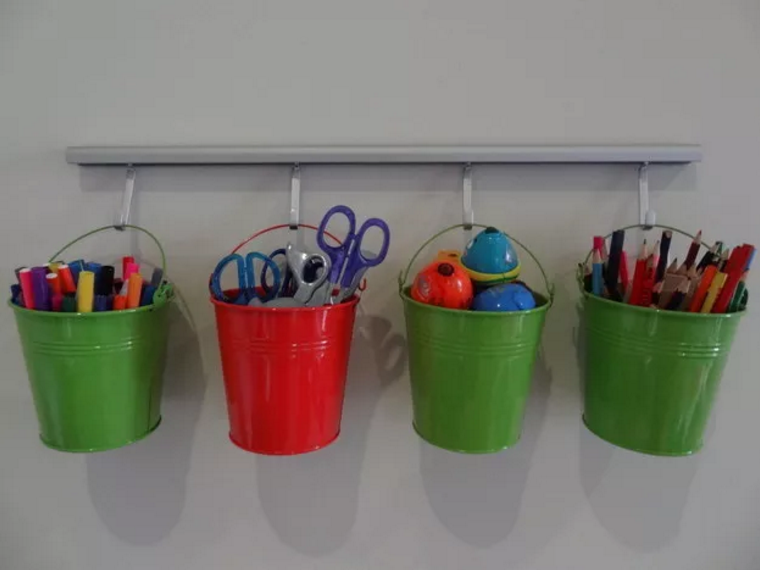 36.
A serving tray and bowl make a charming birdbath.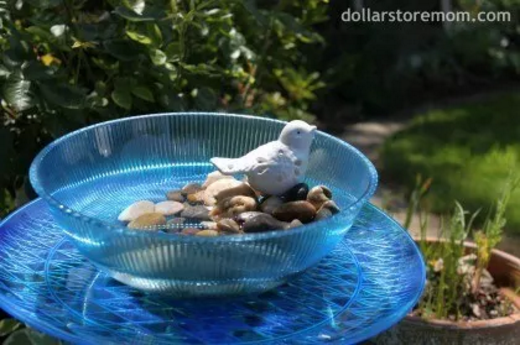 37.
Use a mesh laundry bag to hold sand toys at the beach.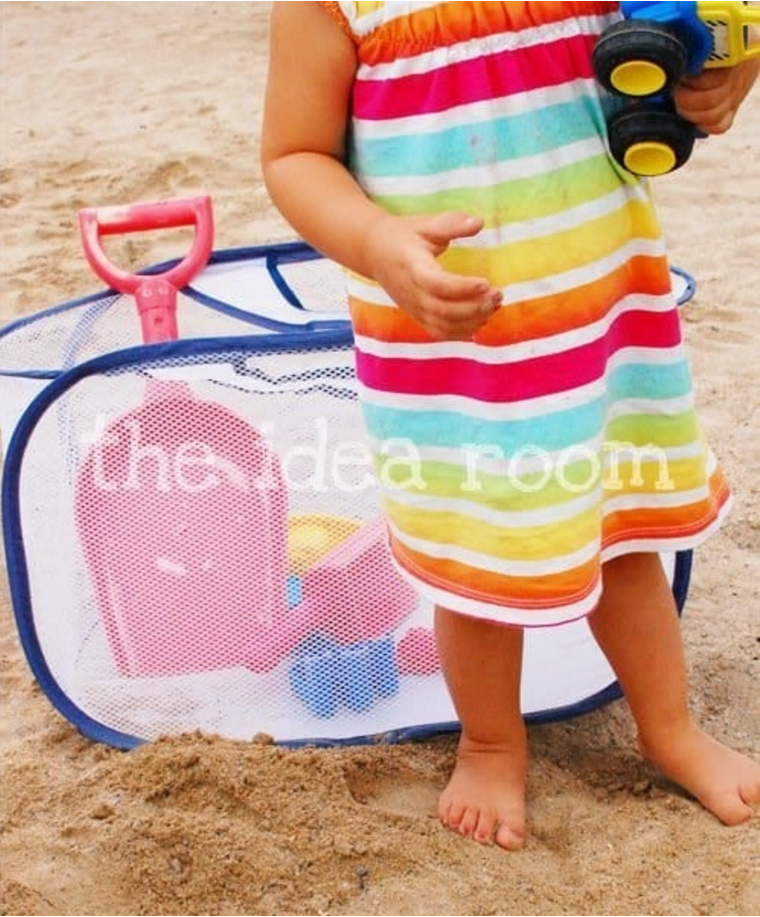 38.
DIY on-the-wall storage for your kid's magnetic toys using dollar-store pizza pans.
39.
Dish racks make organizing school supplies easy.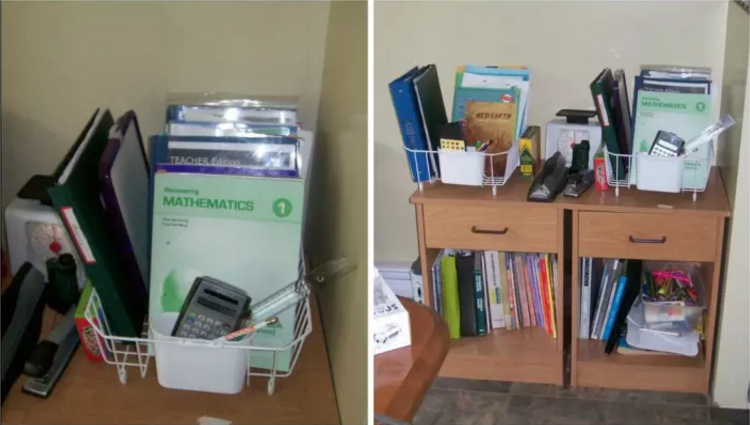 40.
A utensil tray is the key to keeping your toothbrushes organized.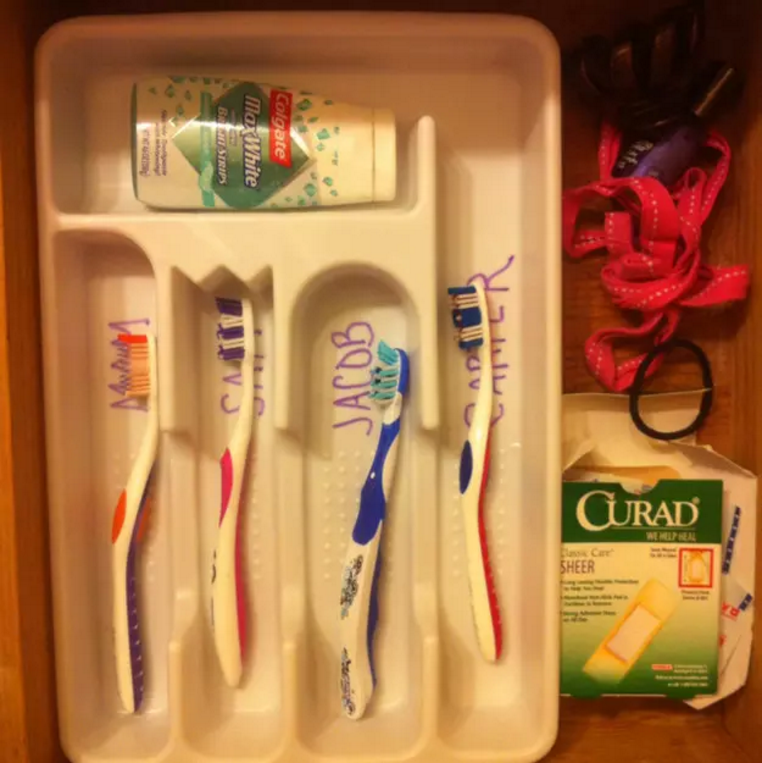 41.
A utensil tray can also make a cool jewelry holder.
42.
Speaking of jewelry holders, you can make a fun one using dollar-store tea cups and glue.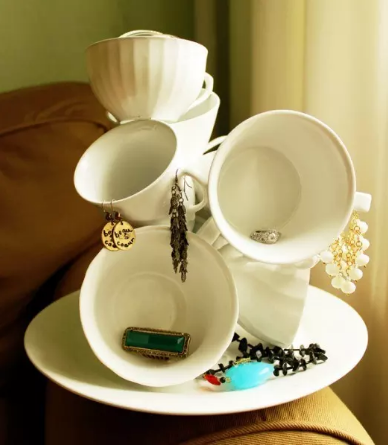 43.
Paint a round placemat to make a cool and colorful decoration.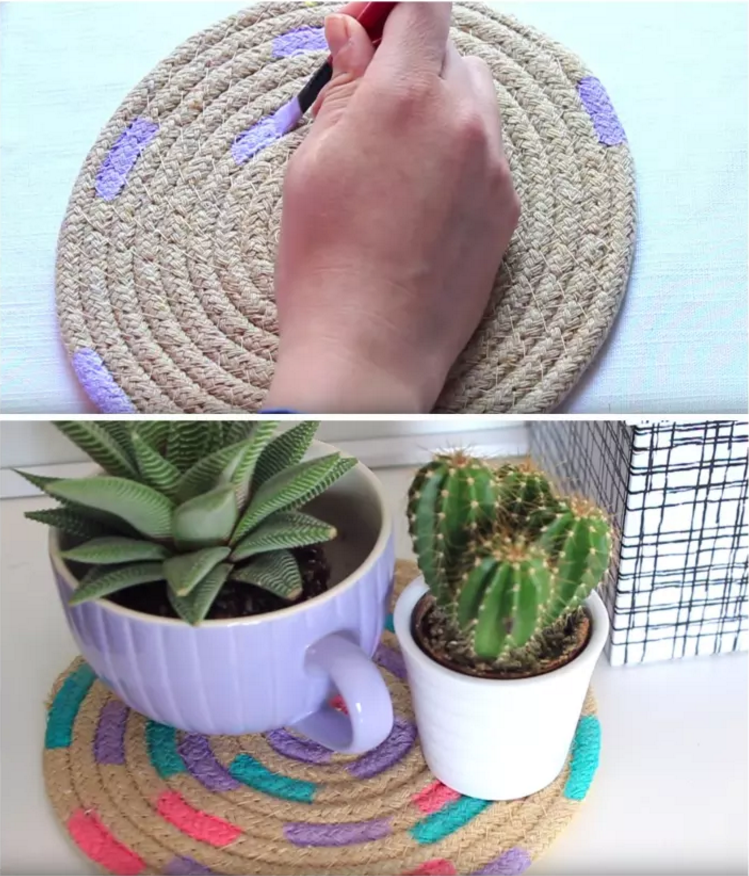 44.
Keep your car clean by using a cereal container as a trash can.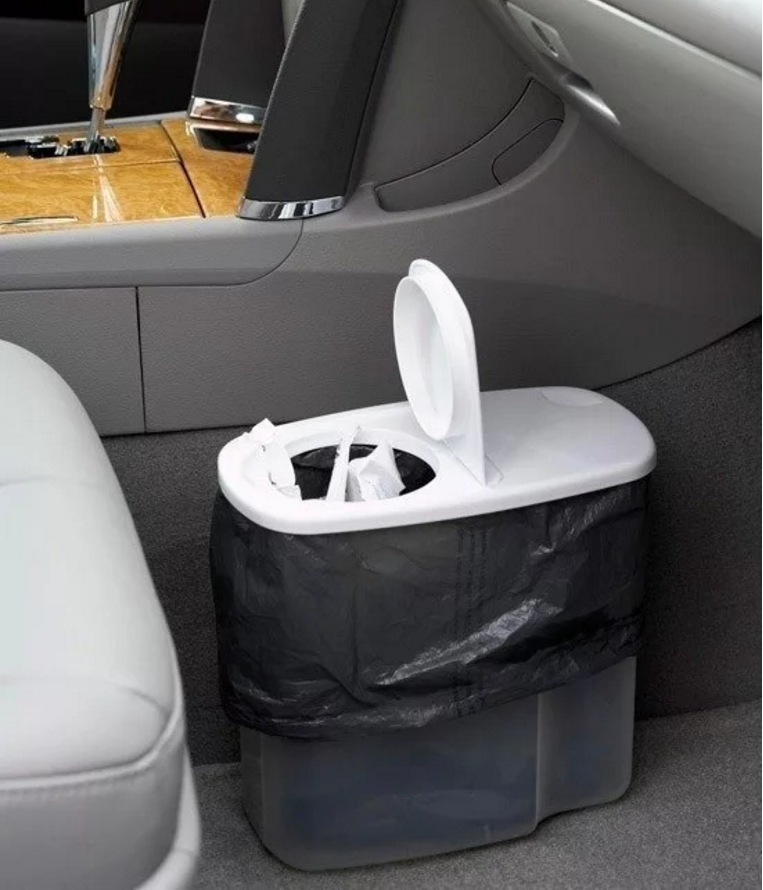 45.
You can make this impressive-looking wreath with just a few dollars.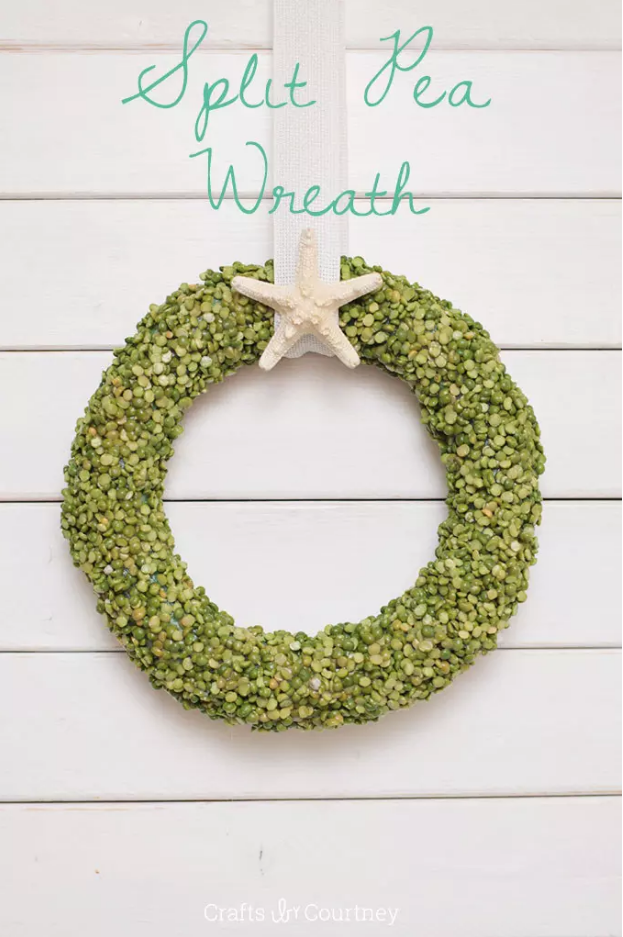 46.
Kitchen sponges can be used to make low-cost ice packs for lunch boxes.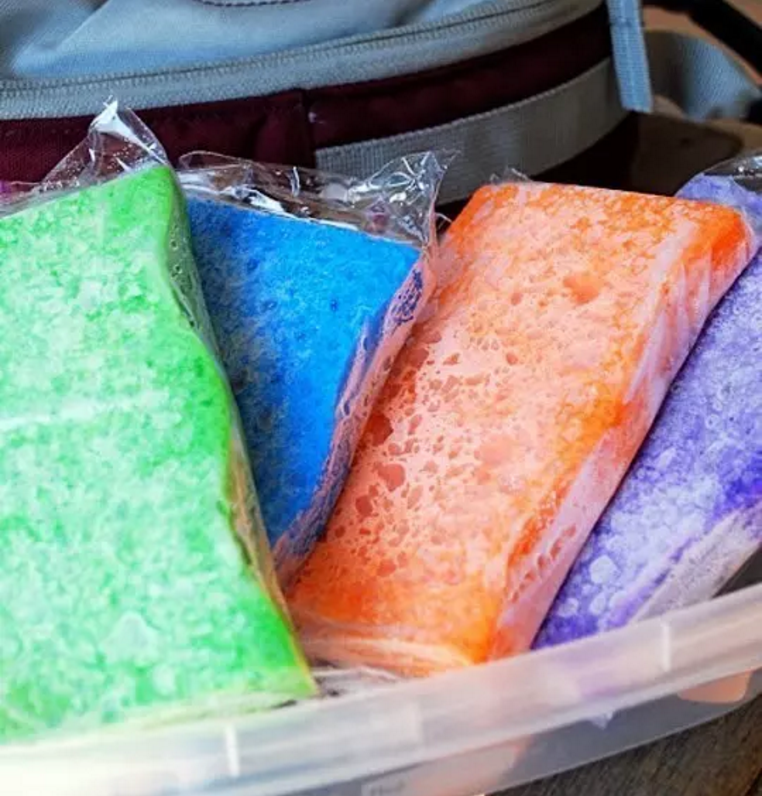 47.
Bring straws with you in a toothbrush container.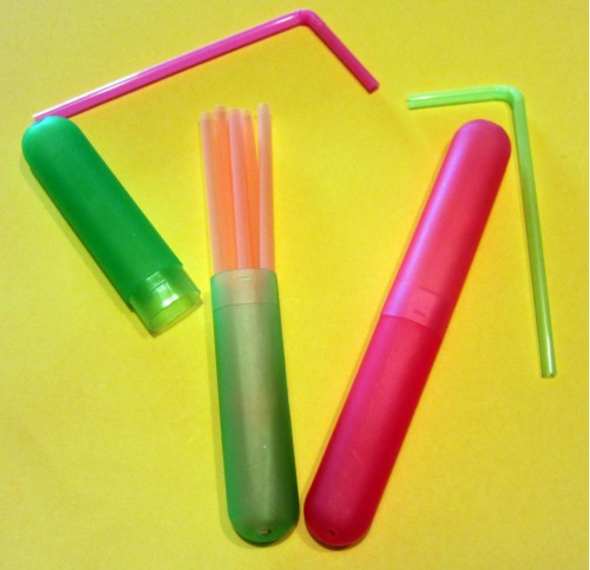 48.
Love Halloween? DIY this candy bowl using a dollar-store skeleton, display platter, glue and spray paint.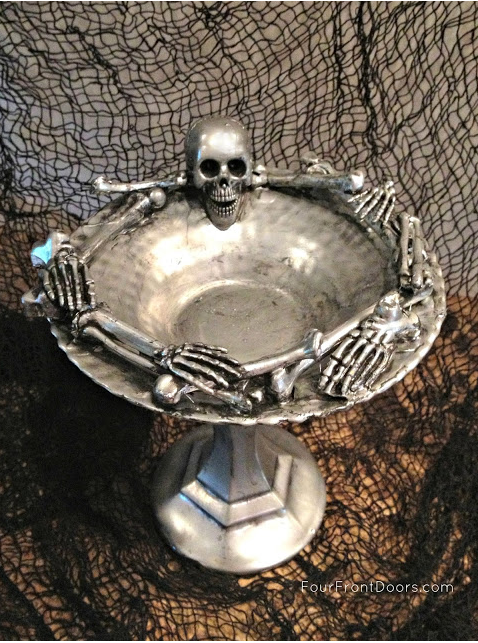 49.
Use wrapping paper to beautify your plastic storage bins.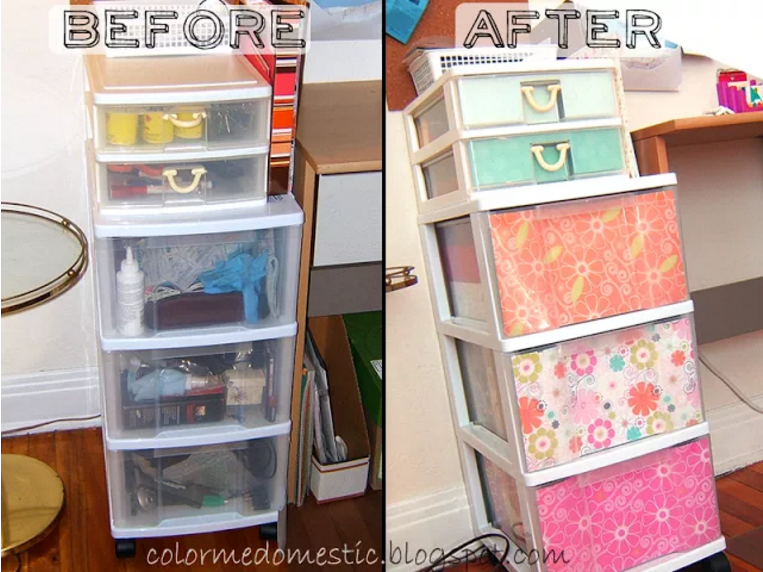 50.
Here's a good one for a dorm room — wrap transparent ribbon around LED lights for extra flair.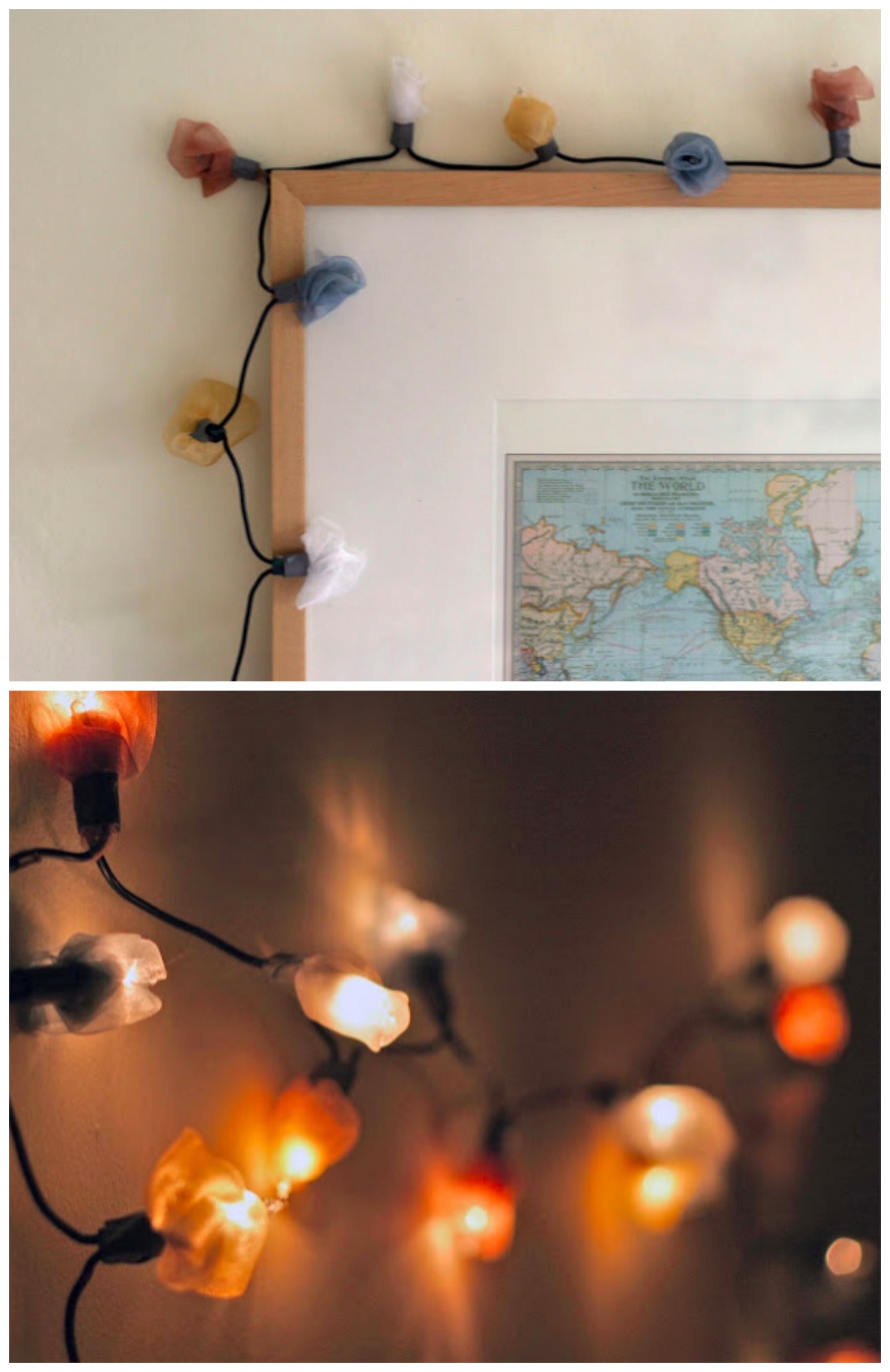 51.
Transform a dollar-store hula hoop into a stunning chandelier.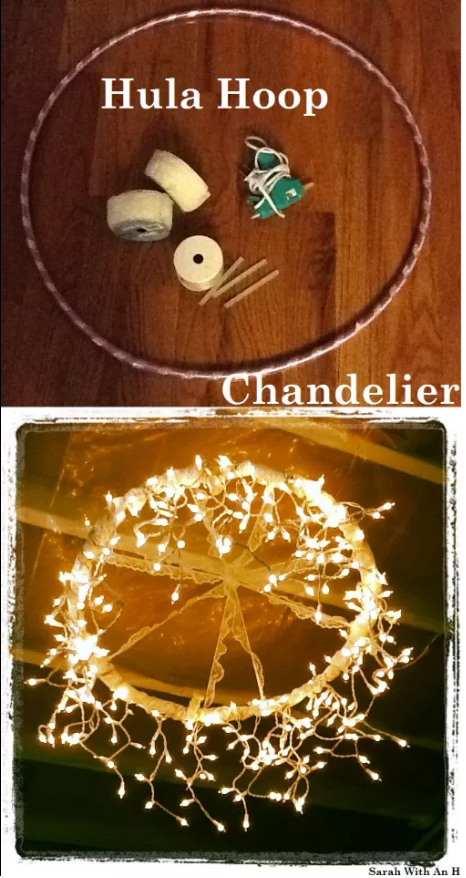 52.
DIY dollar-store placemats into ridiculously cute throw pillows.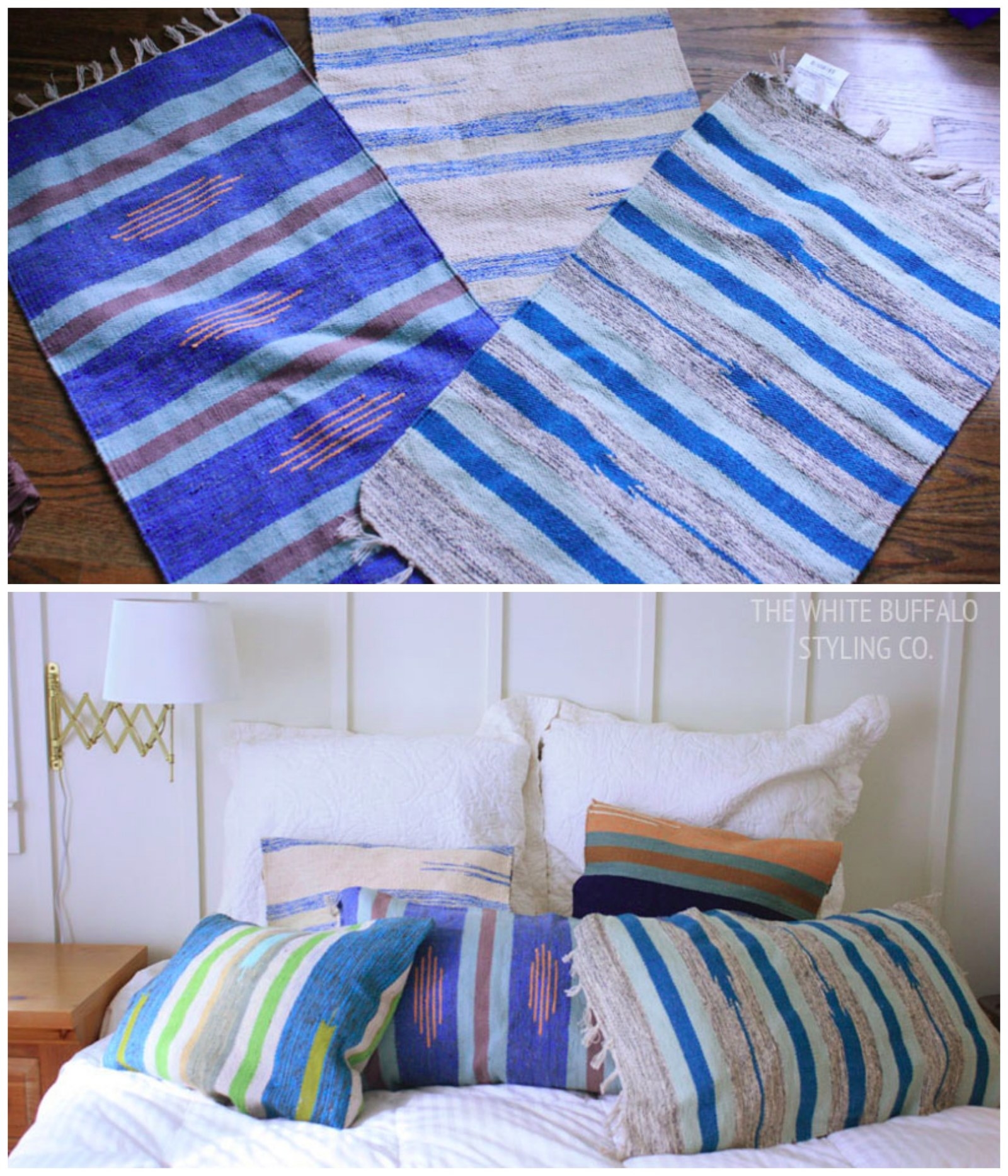 53.
Make an unforgettable ice cream bar by putting sprinkles and crushed cookies in shaker jars.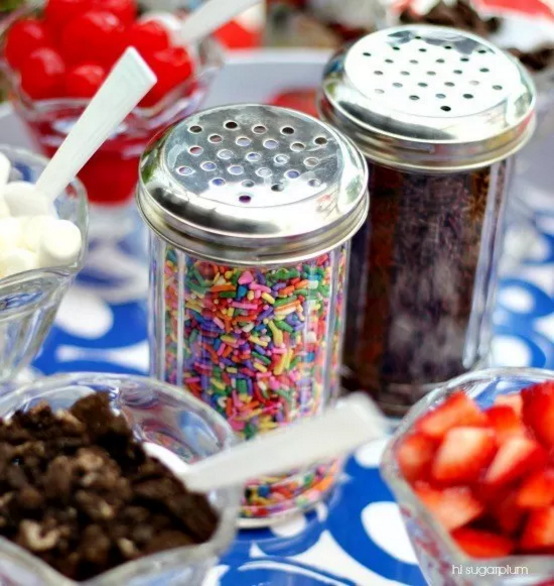 54.
DIY this backyard tic-tac-toe game with a shower curtain, tape, and Frisbees.
55.
Set up carnival games in your backyard using nothing but dollar-store finds.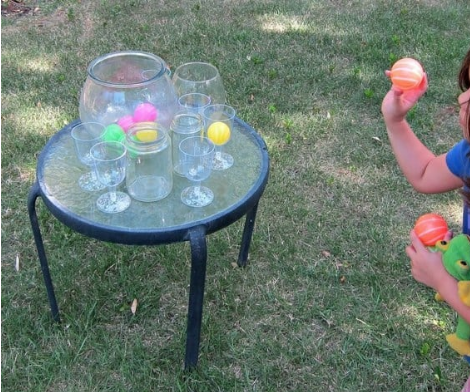 56.
DIY a table lantern using glowsticks, dish detergent, and a jar.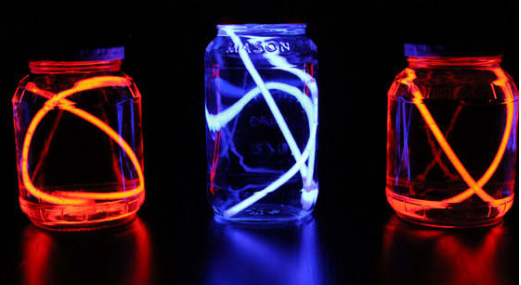 57.
Dip suction-cup arrows in paint to take backyard archery to the next level.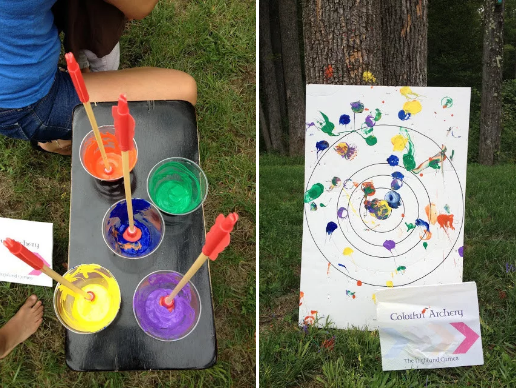 58.
You can also make an unforgettable chandelier using dollar-store clothespins plus wire fencing or a tomato cage.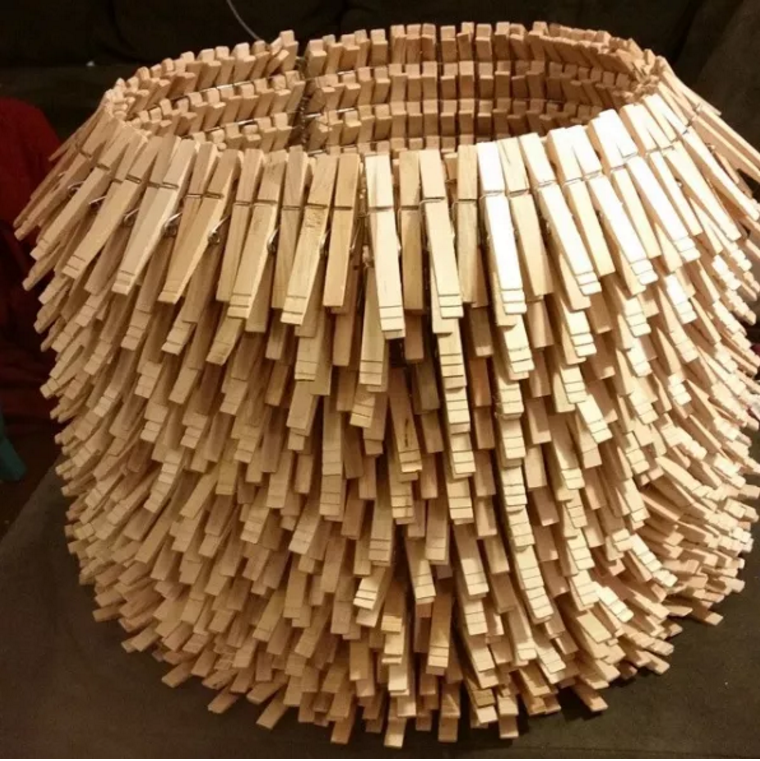 59.
A dollar-store mirror and spray-painted wooden skewers make a stylish wall dressing.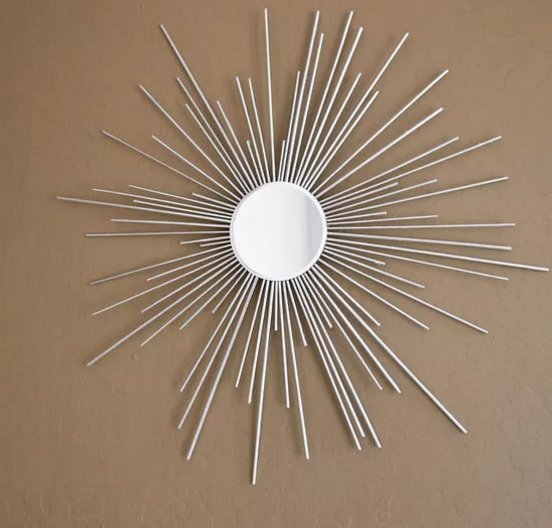 60.
Craft sticks (and some paint) can be combined to make an eye-catching, geometric accent wall.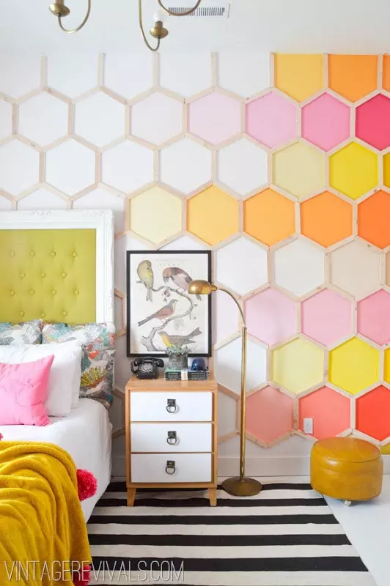 61.
Dollar-store thumbtacks and candles can be combined to create a candle that is anything but average.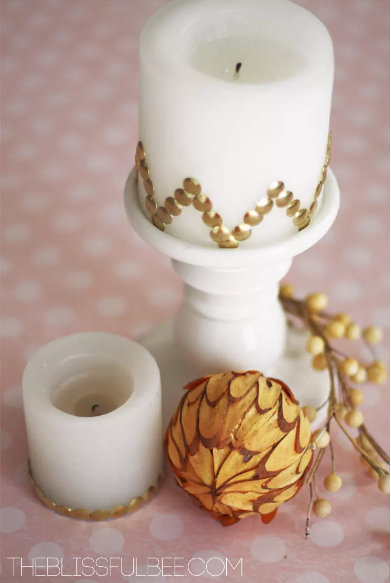 62.
If tea lights are more your thing, try putting them in dollar-store glassware covered by accent stones.
63.
Tea lights can also be memorably displayed with clothespins.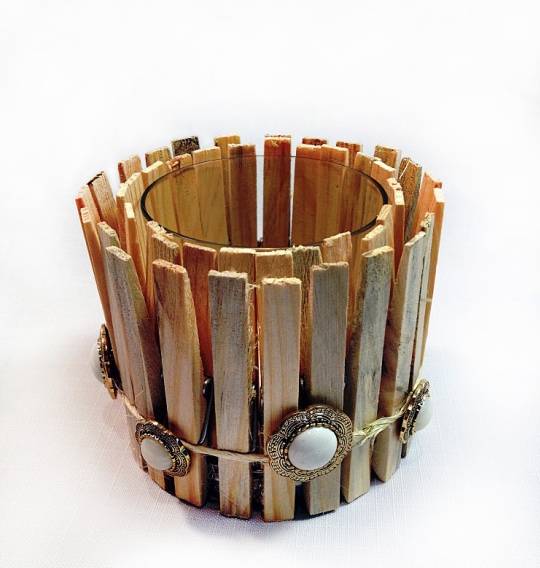 64.
A dollar-store spice rack makes an awesome way to organize office supplies on your desk.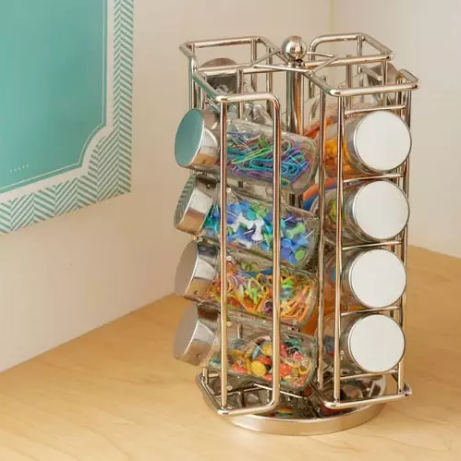 65.
You can bling out a locker with dollar store finds and a healthy amount of washi tape.
66.
Speed up mornings by using dollar-store cups to organize your toothbrushes.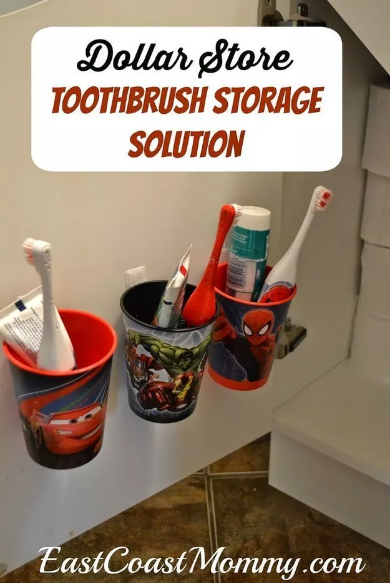 67.
You can also speed up mornings with dollar-store shower curtain rings, which keep hairbands organized.
68.
Dollar-store baskets are amazing for outdoor activities.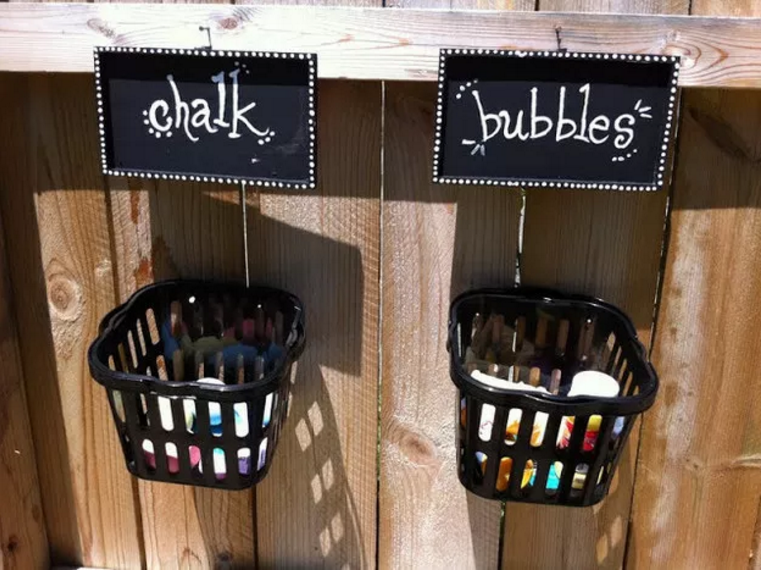 69.
Here's a fun one — use a tomato cage and grass skirt to put Cousin Itt from The Addams Family on your porch.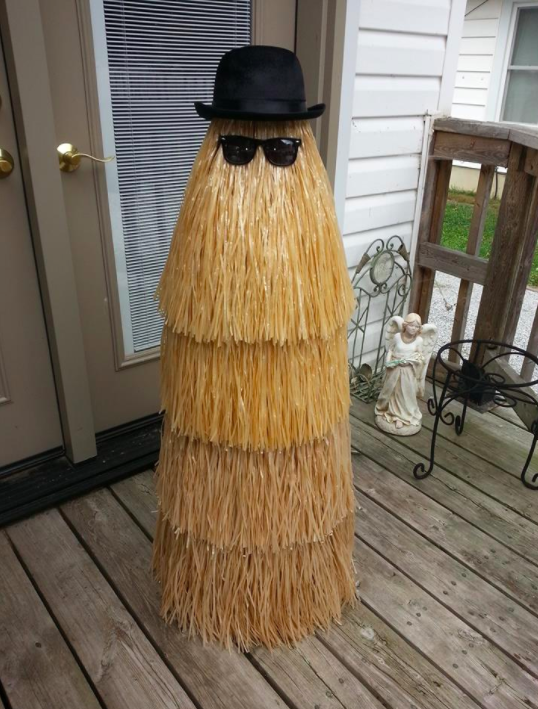 70.
Freeze dollar-store toys and trinkets in water to make "ice eggs."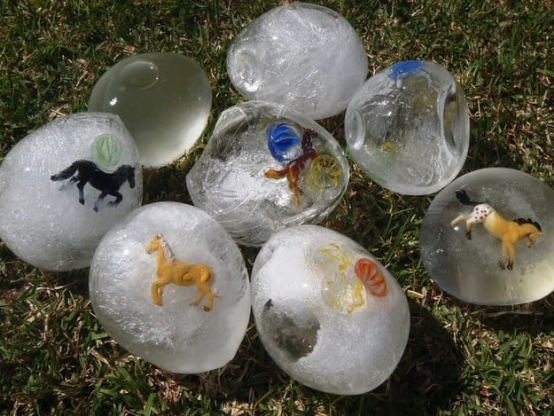 71.
Ice-pop trays are surprisingly ideal for organizing crayons.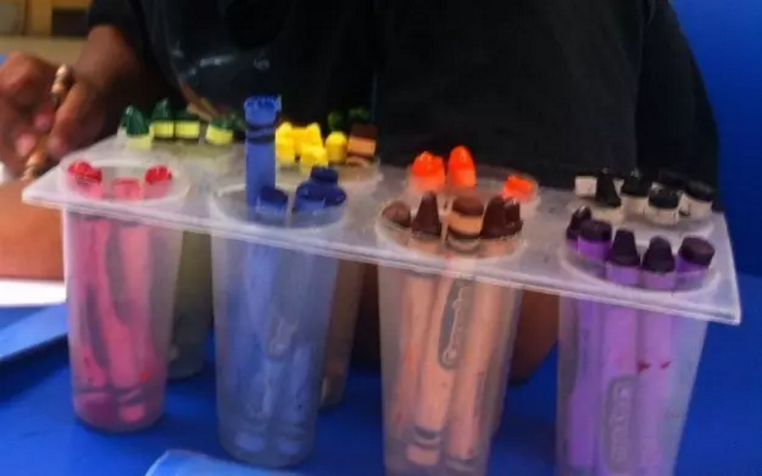 72.
DIY a Mason Jar soap pump with dollar-store stuff.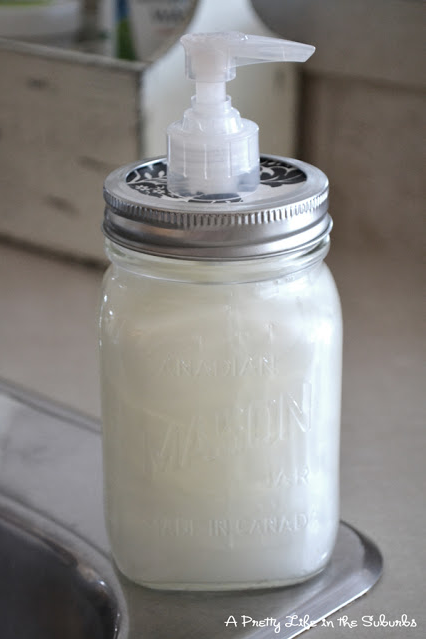 73.
DIY this cool spotlight lamp using a dollar-store pencil basket.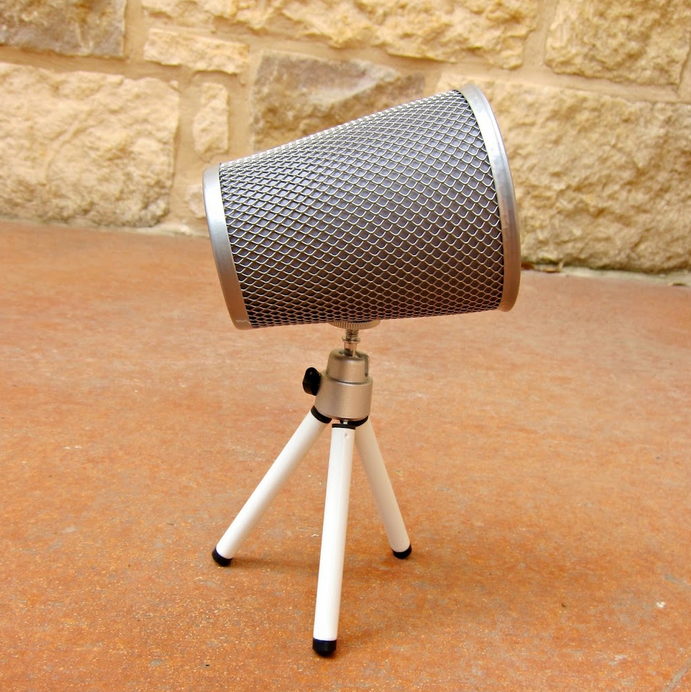 74.
Spray-paint a roasting pan to make the ultimate low-budget Teenage Mutant Ninja Turtles costume.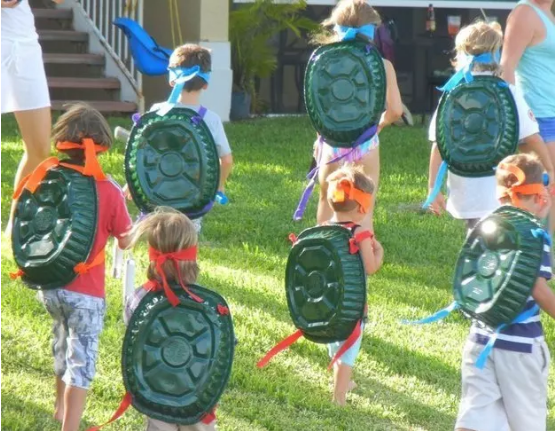 75.
Make this Anthropologie-inspired mirror with a dollar-store mirror and silk flowers.